Winter is one of the best times to see different areas of the US at their brightest and most festive. In some parts of the country, the coziness of the seasonal chill is quintessential to the winter experience. But in others, winter basically nonexistent, save for a few holiday decorations!
Here are 15 of the best vacations you can take this upcoming season:
15. California Desert Trip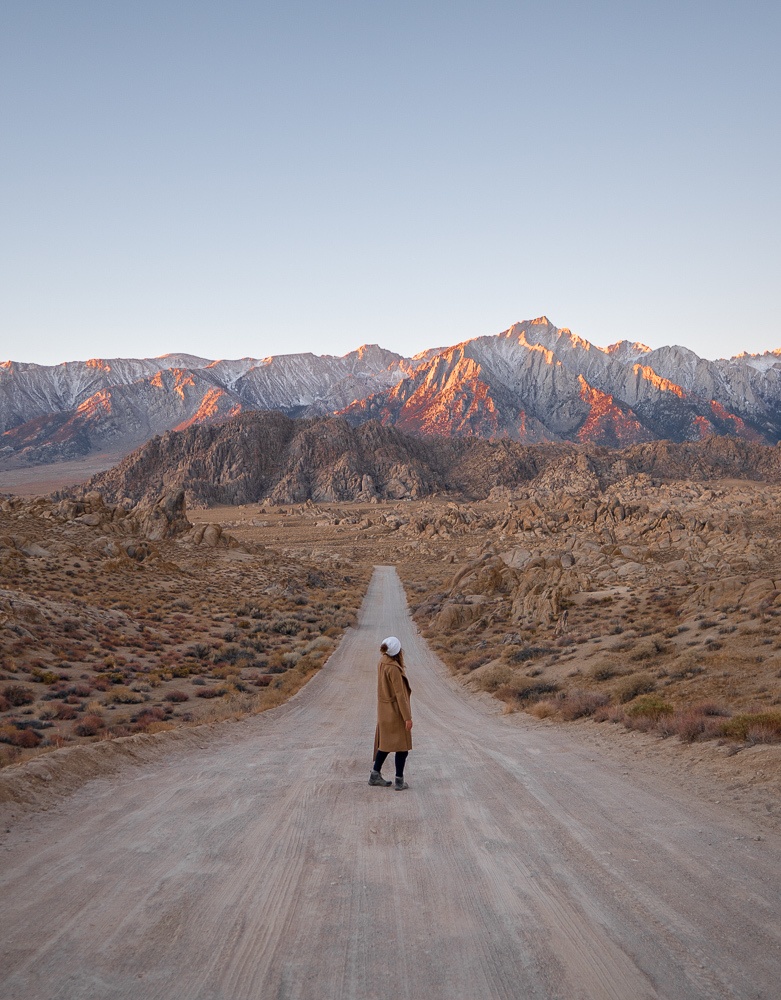 Though winter frost is usually associated with snow-covered trees, the desert is a great place to visit in this season. Scorching summer temperatures in California (which sometimes reach over 120°F!) mean that the cooler seasons make the desert bearable. And there are plenty of them in Southern California, like Anza-Borrego Desert State Park, the Mojave, Death Valley, and others, for a winter visit. (For a bit of inspiration, check out BMTM's perfect California deserts road trip itinerary.)
If you decide to visit the state during the later winter months, you may have a chance to see its landscape spring back to life. Check out this BMTM post for the best places to see California wildflowers and superblooms.
14. Idaho Hot Springs Road Trip
Idaho is one of those destinations where you can't go wrong, no matter the season you visit. But when the winter snow decorates the state, Idaho's hot springs become especially enticing.
Not only are they the perfect way to offset its otherwise chilly weather, but they are a great way to plan your itinerary. There are hot springs of all varieties here, with options ranging resort stays to the middle of nowhere. Pro tip: don't be afraid to ask locals for some hot spring insight, as you may find out about a hidden gem!
But Idaho has more to offer than just its hot springs — check out its more mountainous parts (like Sun Valley) for skiing and snowboarding, or check out the Craters of the Moon National Monument for some lunar-like caves. More than enough winter festivities also keep visitors occupied, as events like the McCall Winter Carnival bring in tourists throughout the season.
13. Colorado Ski Trip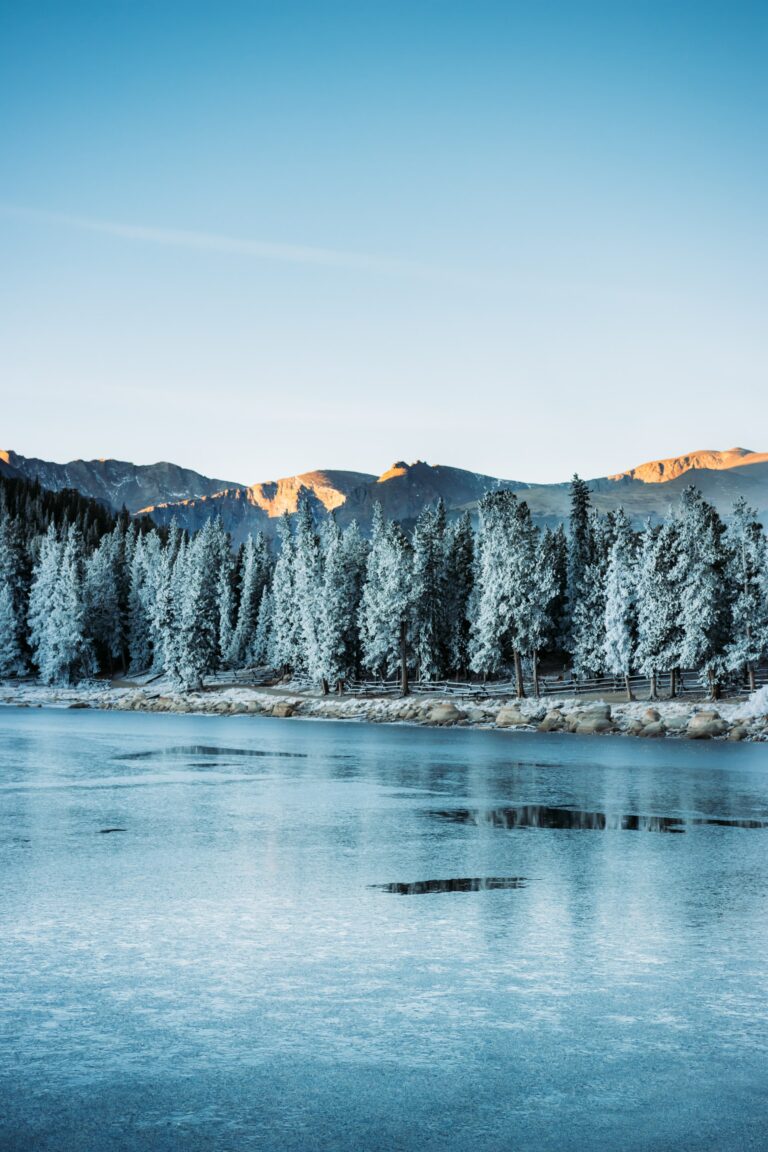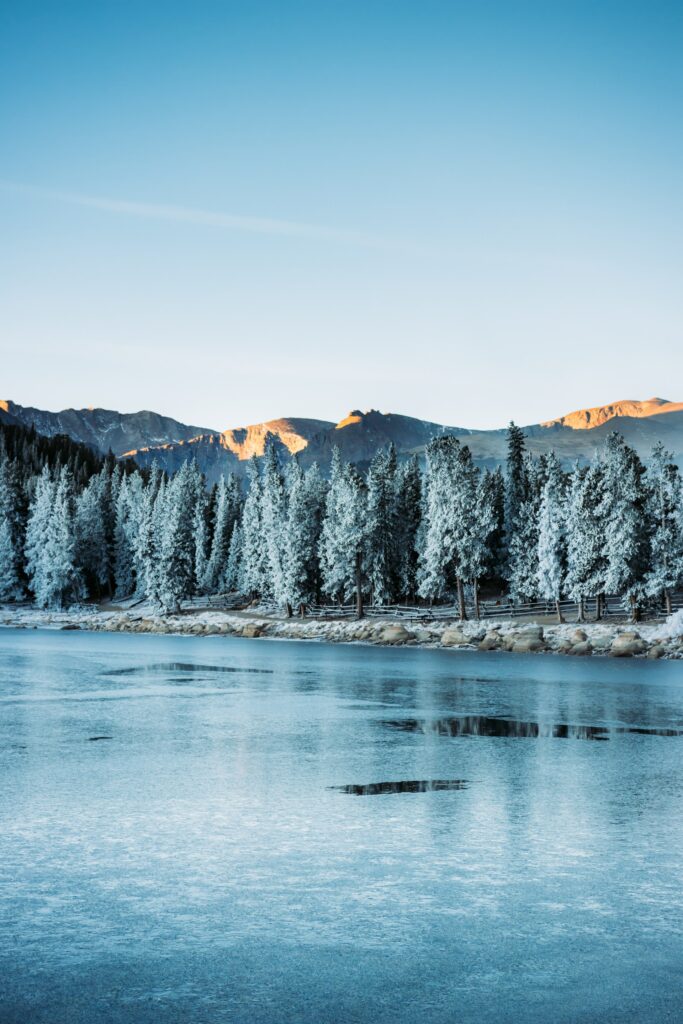 It's no surprise that Colorado is a ski haven, given that it's the state known for having the most "fourteeners" (mountains higher than 14,000 feet) in the country. It certainly has its fair share of famous locales, like Aspen, to uphold its reputation. But don't be too intimidated with the pros you see hitting the slopes — there's always time to learn!
Colorado also offers other activities geared to the winter season, like snowshoeing, sledding, and wildlife watching. Overall, the scenic mountaintop views and varied landscape make Colorado a great road trip for the winter.
12. Utah National Parks Road Trip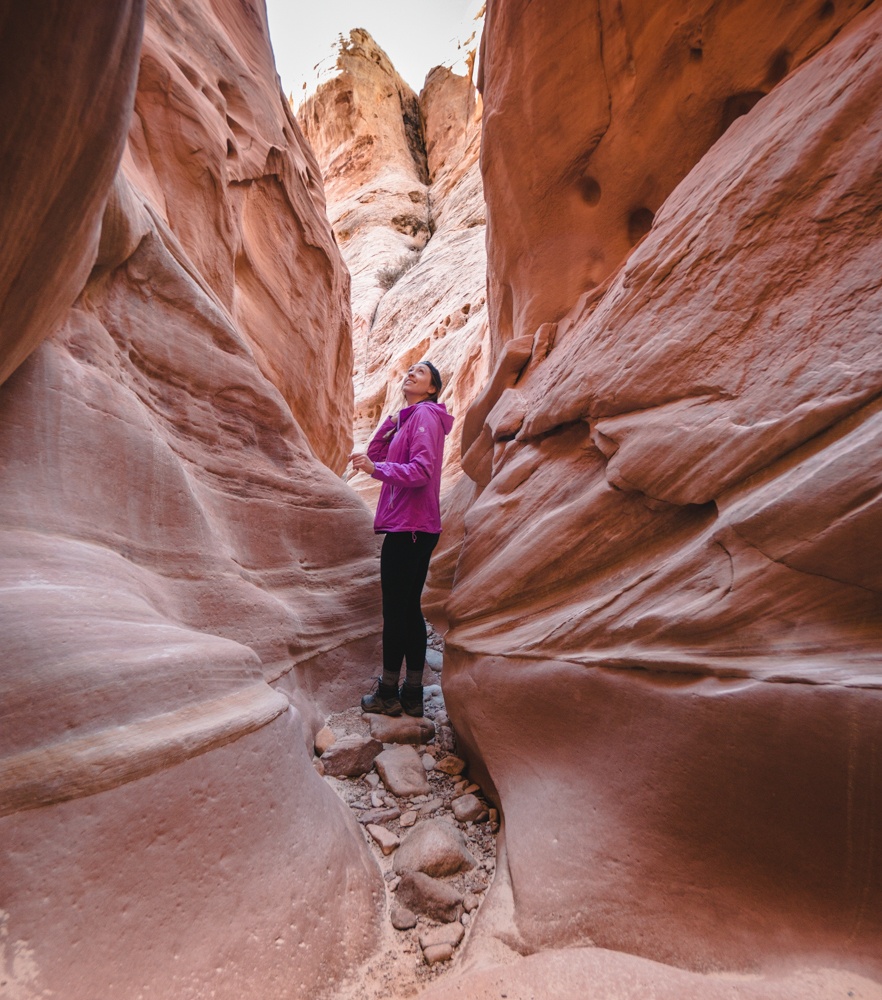 For dramatic Southwestern scenery and some rock formations that'll leave you in awe, Utah's national parks are the ideal winter vacation spot. Millions of visitors come each year to see the state's five national parks (nicknamed "The Big Five"), but most of them avoid the winter months.
Traveling across Arches, Canyonlands, Capitol Reef, Bryce Canyon, and Zion National Parks lets you fully see what Utah has to offer. Take some time to enjoy iconic landmarks like Delicate Arch or Moses and Zeus — if you're lucky, you get to see these amazing formations coated in snow! Plus, the winter temperatures make hiking a less sweat-inducing activity.
For an in-depth look at Utah's national parks, check out BMTM's Ultimate Utah National Parks Road Trip guide.
11. Winter Trip to Washington, DC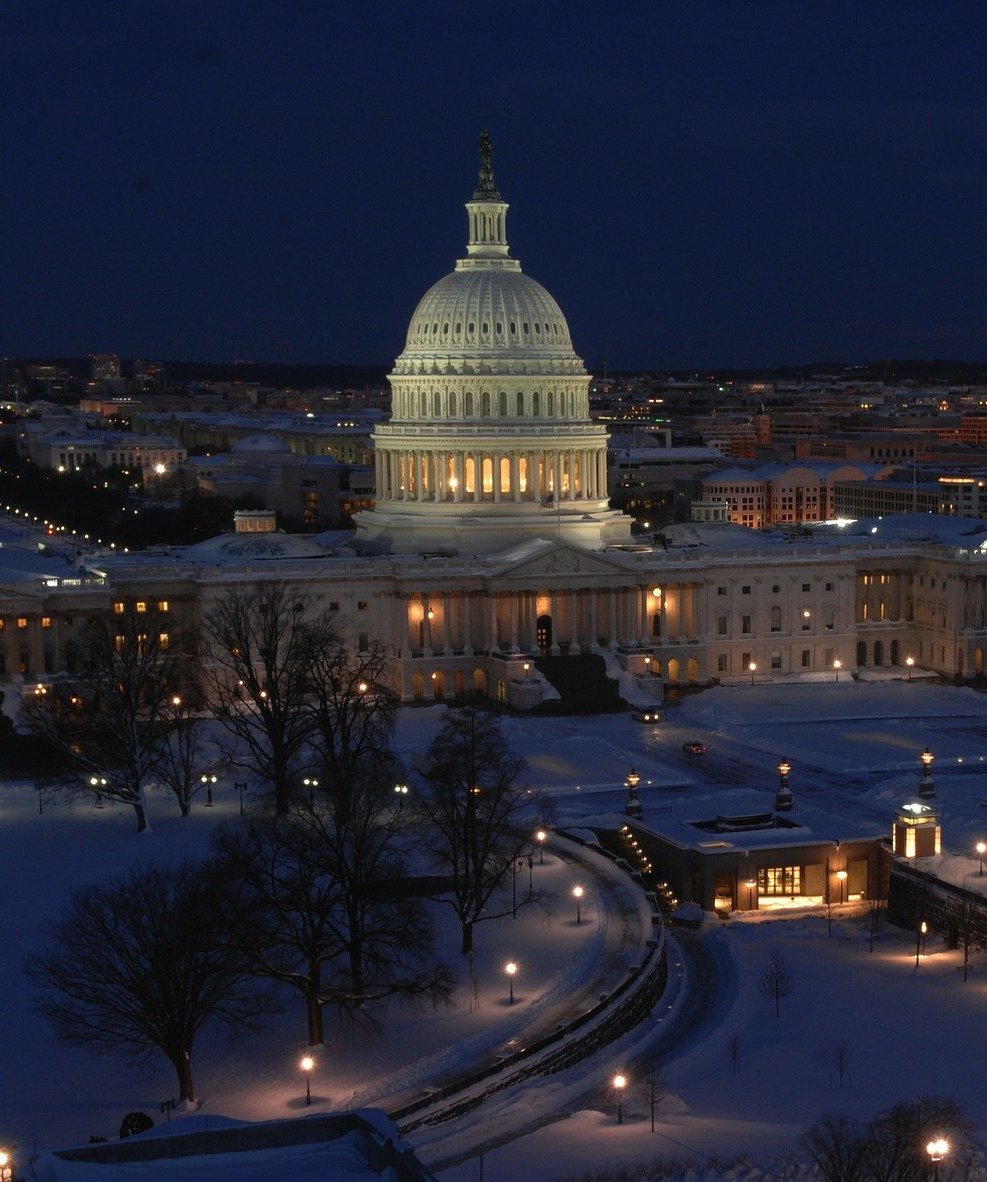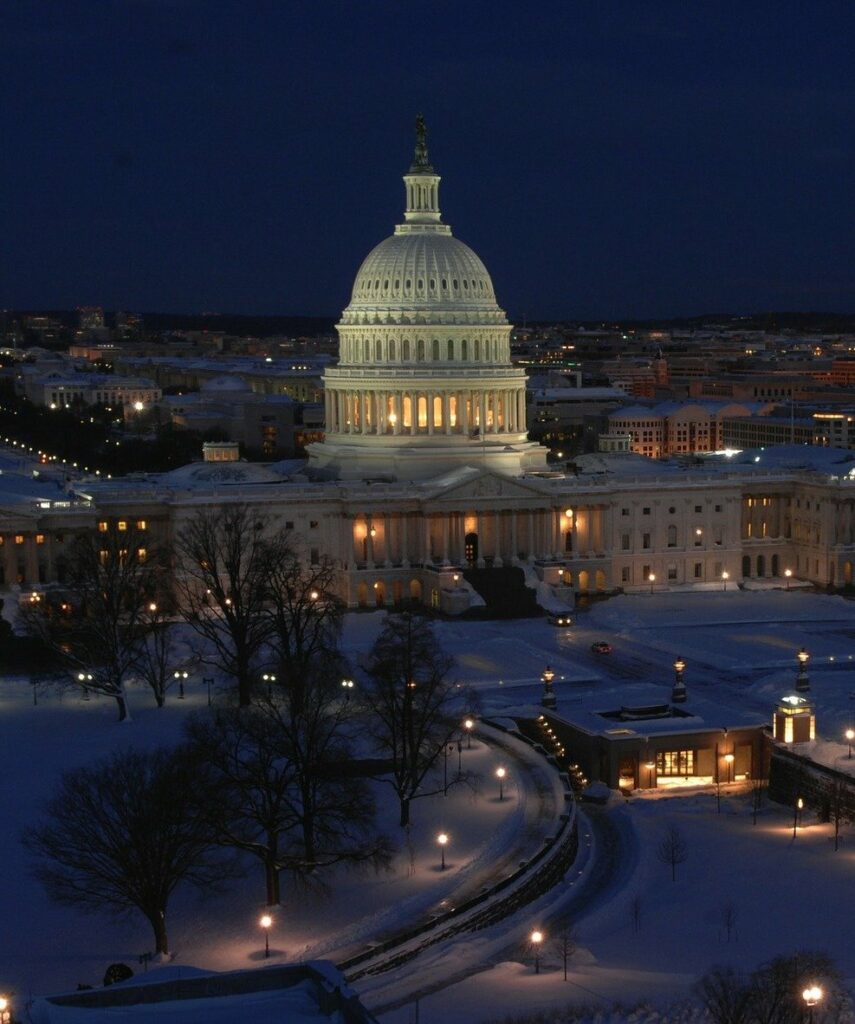 Many people come to the nation's capital during warmer weather (including during cherry blossom season) for various reasons, such as enjoying the monuments, museums, festivals, and parks. So the chilly winters in DC are less popular for tourists. But the weather here is certainly chillier than it is down south, so be sure to bundle up!
There are many places worth stopping by during the holiday season, though, like the National Christmas Tree. But the city also has plenty of things to do in the following months. Of course, the National Mall is a year-round must, but the ice rink at the National Gallery of Art's Sculpture Garden is also a favorite for tourists and locals alike.
10. North Carolina Mountain Retreat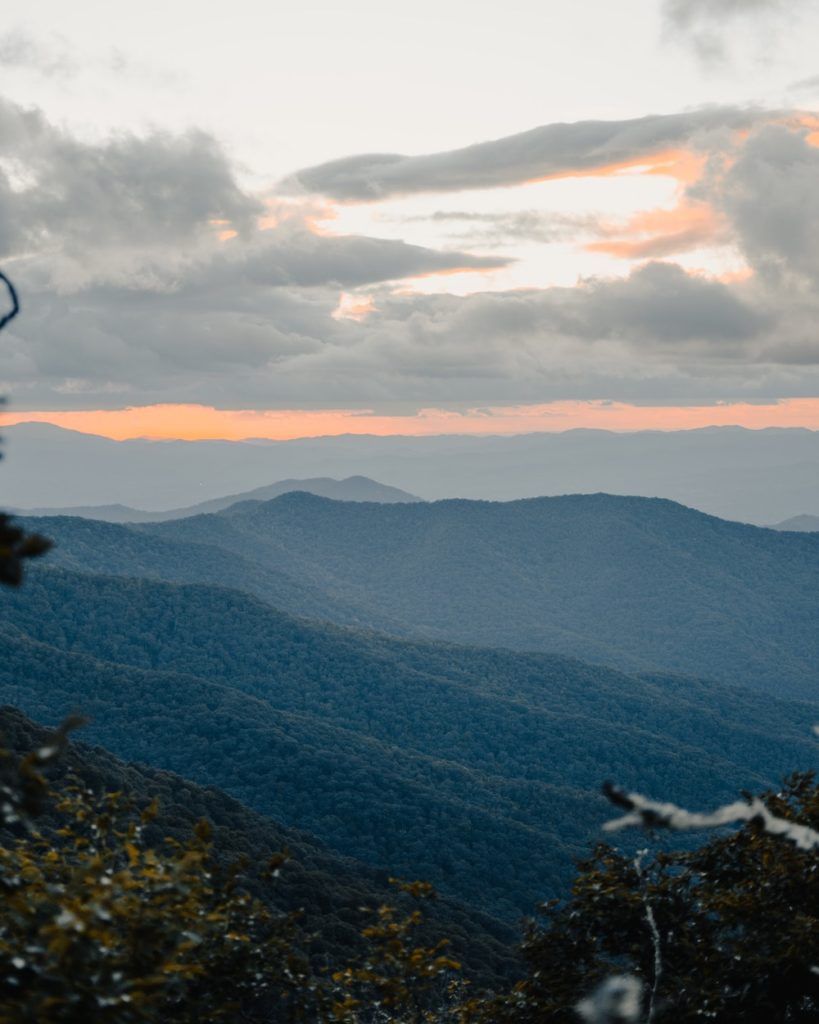 North Carolina's western city of Asheville is one of the best places to have a picture-perfect wintertime getaway. Part of the city's charm is in its climate — the region's mild winters combined with the Blue Ridge Mountains give visitors a sense of log-cabin coziness. Whether you want to find budget activities in town or completely retreat into the wilderness, Asheville appeals to those wanting a scenic escape.
December is a popular time for tourists to explore the area, as Christmas at the Biltmore attracts plenty of people yearly. During this time, the Blue Ridge Parkway also usually receives its last batch of hikers before it starts closing for the colder months. Check out this map for real-time updates of road closures on the parkway.
9. Southeast City Sightseeing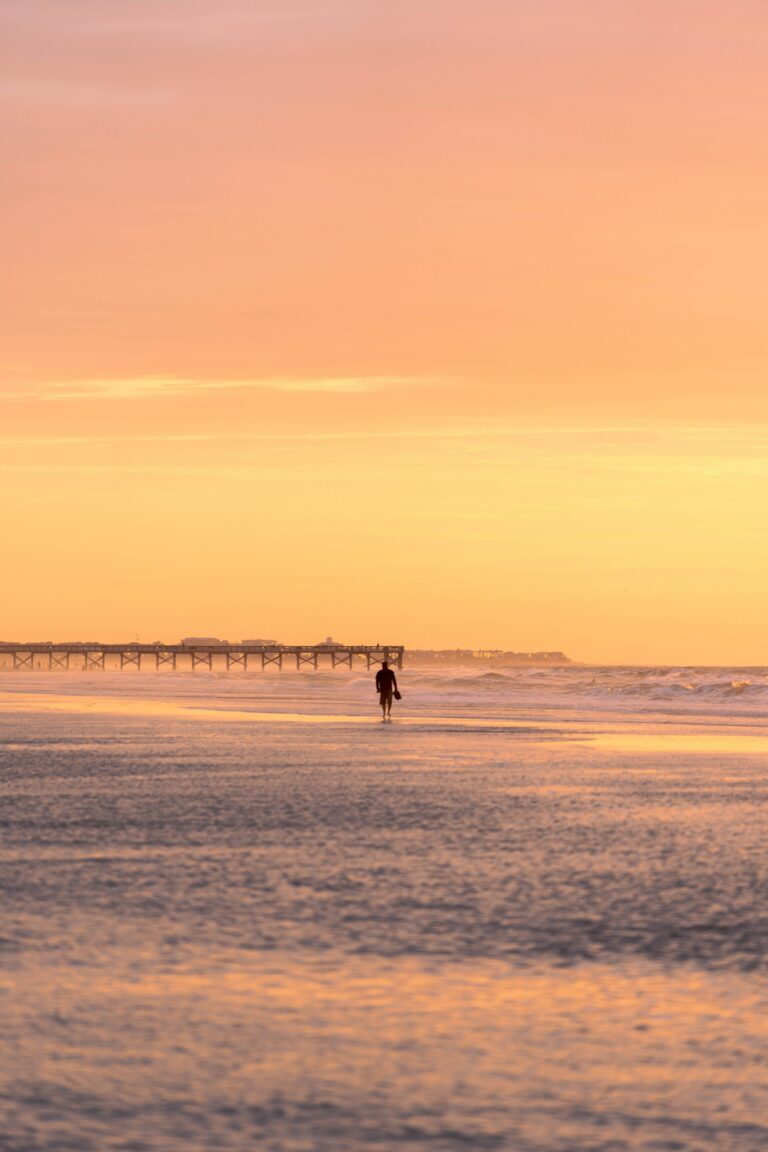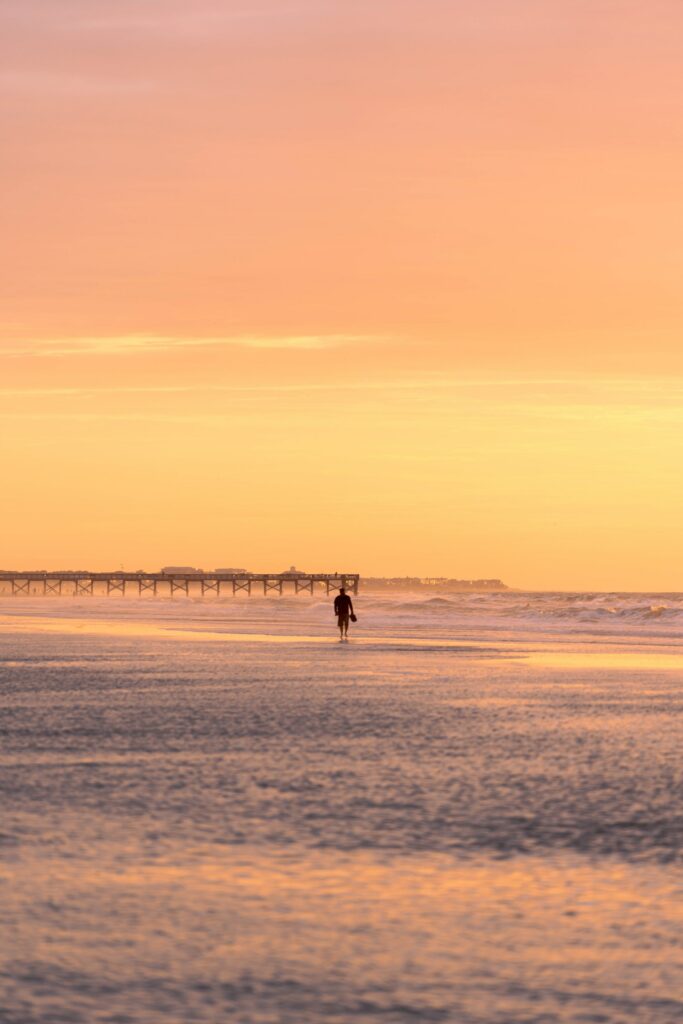 Maybe it's the weather's slight chill, but the United States' southern cities are much more romantic in the winter. Quaint Charleston shines during the cold season — which you can enjoy without the crowds of summer tourists! While there, take a carriage ride down its cobblestone streets, which make for a much cozier experience in the winter than in the warmer months. The city is also known for its Holiday Festival of Lights that illuminate the area's palm trees.
Travel a few hours south and you can also visit equally charming Savannah. The winter is a great time to bundle up and explore its walkable squares. Check out BMTM's ultimate Savannah guide for detailed guide to the city.
8. Surf's Up in Puerto Rico
Puerto Rico sadly does not have nearly as much vacation clout compared to other US beach destinations. But the territory's western town of Rincón is renowned for its waves during the winter season, which is a perfect time for beginners learning how to surf, or more advanced surfers wanting to take advantage of swell season.
Most visitors fly into San Juan, so you'll probably need a rental car for the drive out west. However, a car is also useful if you want to explore the island beyond its surfing spots. While San Juan embodies much of the island's liveliness, don't be afraid to head to the eastern islands too. Paddle through the bioluminescent waters of Vieques or in the crystal-clear waters of Culebra.
7. Hawaiian Getaway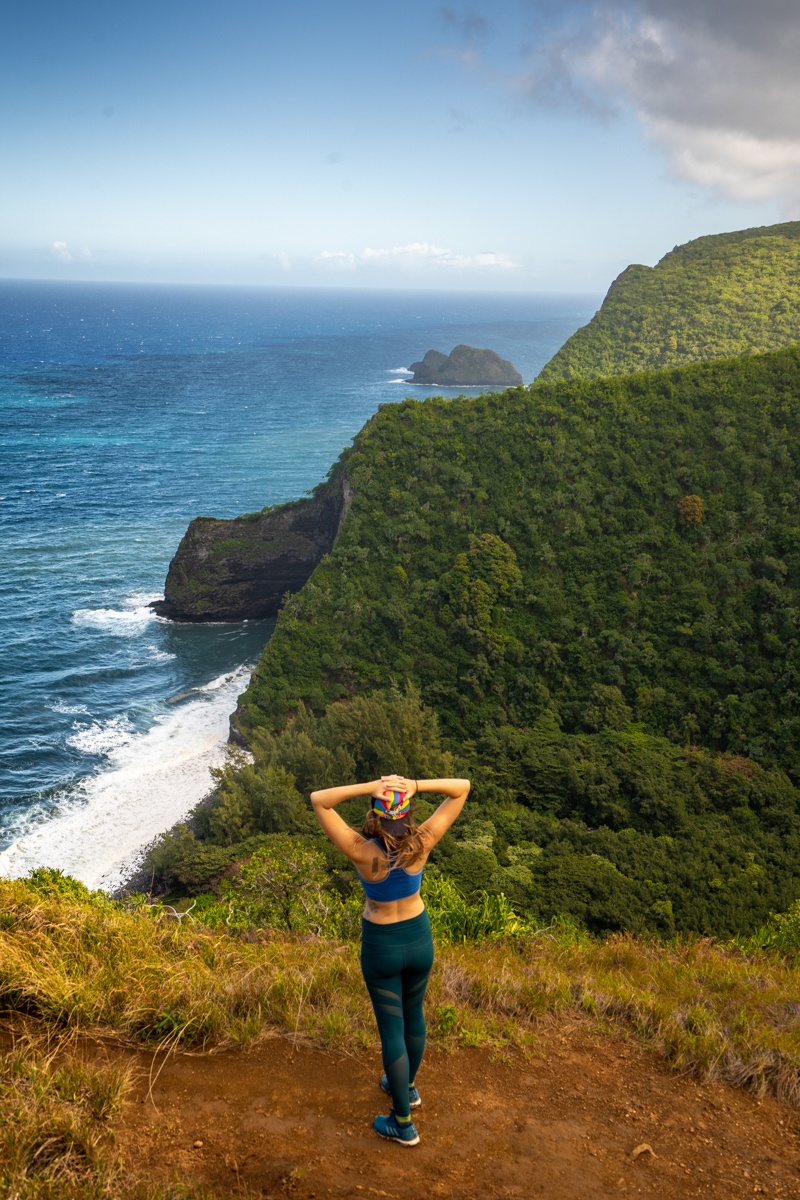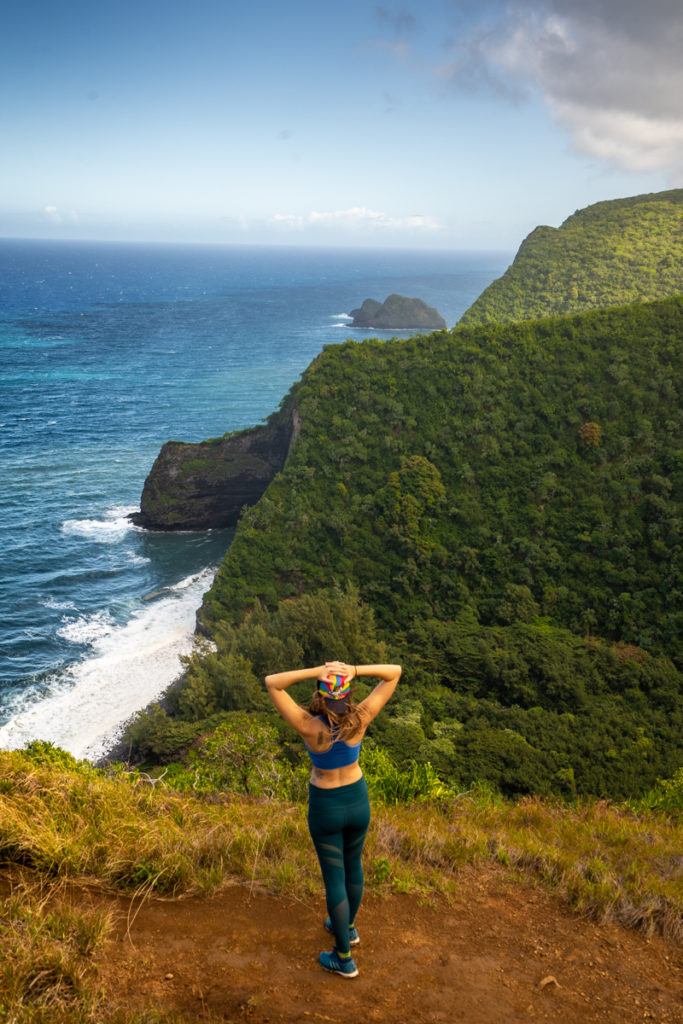 Hawaii is a paradise no matter the time of year. In the water, surfing and snorkeling reign supreme. Don't miss out on the opportunity to view sea creatures snorkeling off the Big Island or explore its coastline. Maui's Road to Hana is also a bucket list–worthy (albeit slightly terrifying) experience also.
Be My Travel Muse has a ton of blog posts that can help you plan the perfect itinerary for your visit to Hawaii. Read BMTM's Hawaii packing list to help with packing, or BMTM's best things to do in Hawaii to help plan your trip to these Pacific islands.
6. Upstate NY Wonderland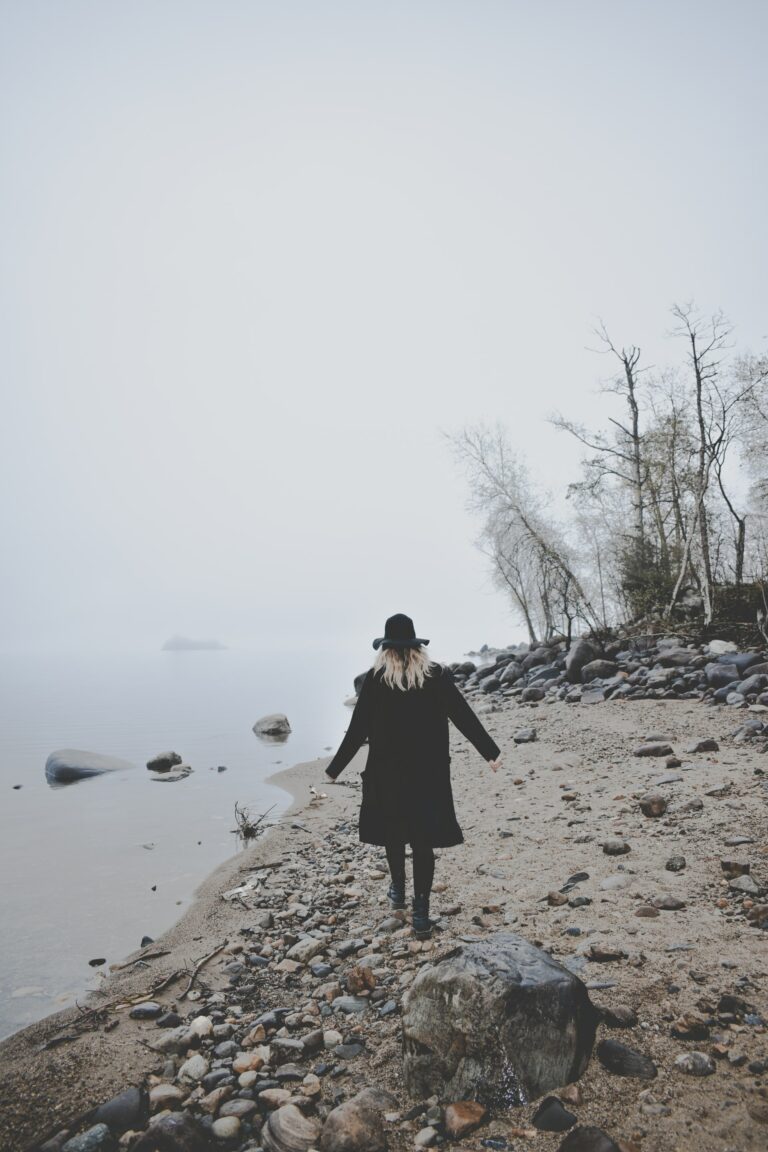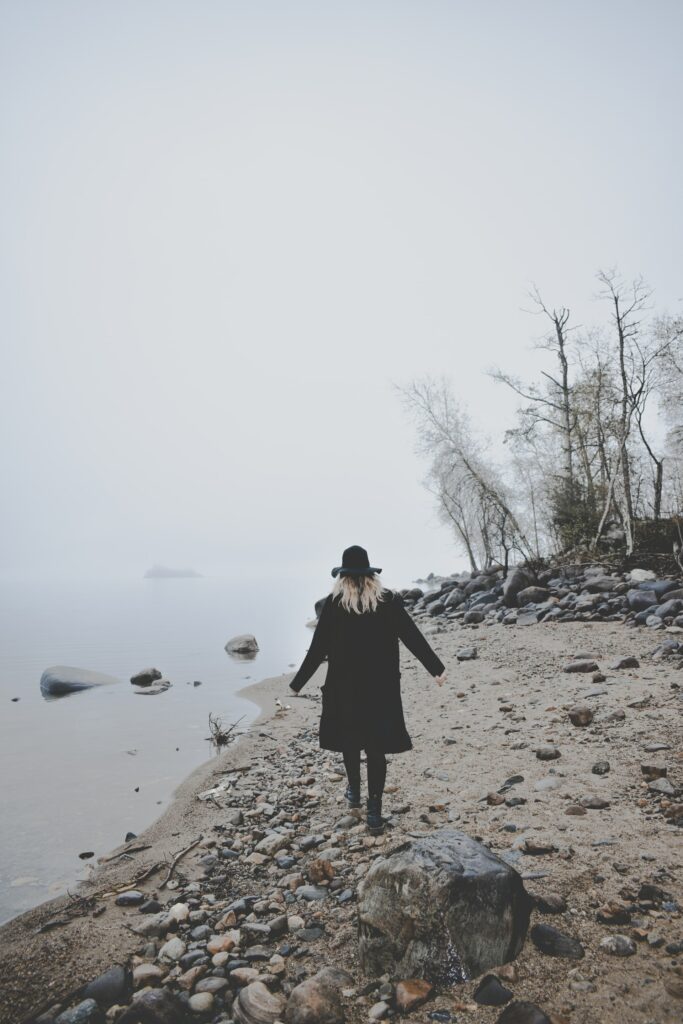 If you love all things to do with winter wonderlands, head to Upstate New York for an unforgettable snowy getaway. Not only are there some incredible places to ski and snowboard, but the ice-covered Finger Lakes are especially beautiful in the winter. Bristol Mountain is a local favorite ski resort in the charming town of Canandaigua on Canandaigua Lake, one of the Finger Lakes.
Consider renting a cabin or yurt for the weekend, snuggling next to a fire at night, and hitting the slopes for an adventure during the day. Yurts like this one are available in different parts of the Finger Lakes and make for a fun wintertime stay.
5. Southern Oregon Adventure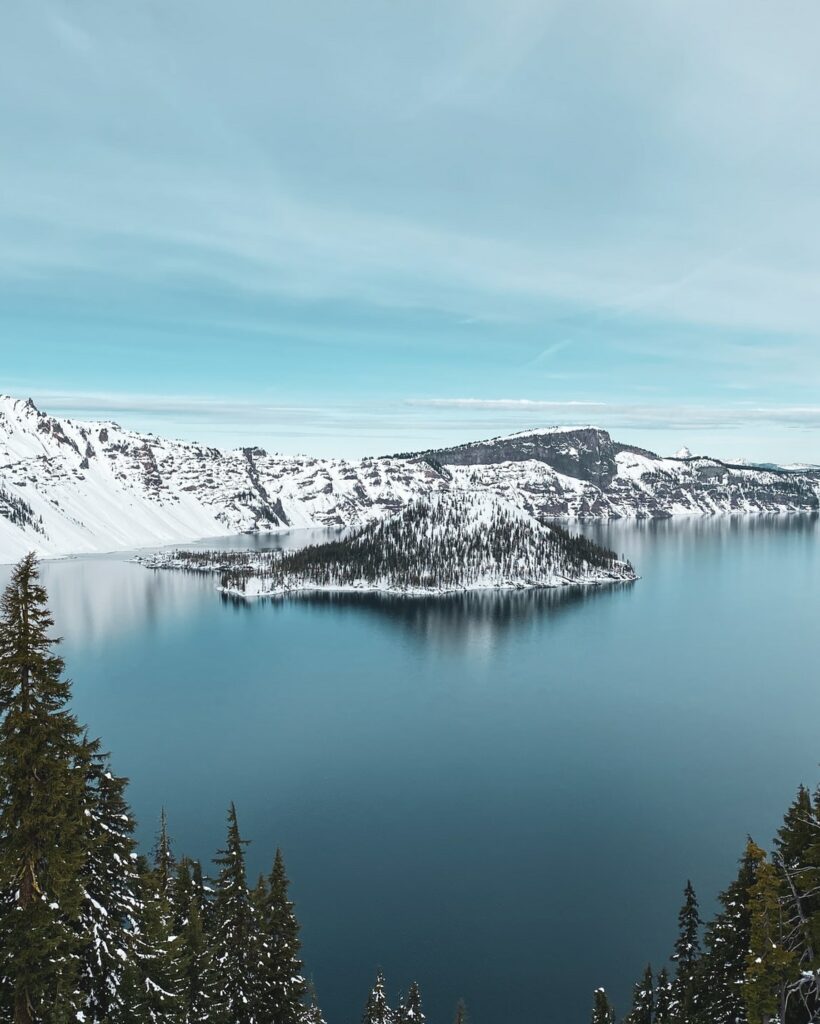 Sure, you can visit southern Oregon any month of the year and have a wonderful time. However, winter has a special charm here, with activities that you can't do any other season but winter. Crater Lake National Park offers free ranger-led snowshoeing from December to April, or you can rent snowshoes and head out on your own adventure. You can also go cross-country skiing throughout the park. In any case, you'll find a neat way to see Crater Lake and have fun while exploring.
Another place you should check out in southern Oregon is Mt. Ashland. This low-key ski resort has terrain equipped for every type of skier and snowboarder, with trails ranging from absolute beginner to advanced. You'll also get some breathtaking views of the Cascade Mountains, which are all capped with snow during this time of year.
4. Explore Ice Caves in Wisconsin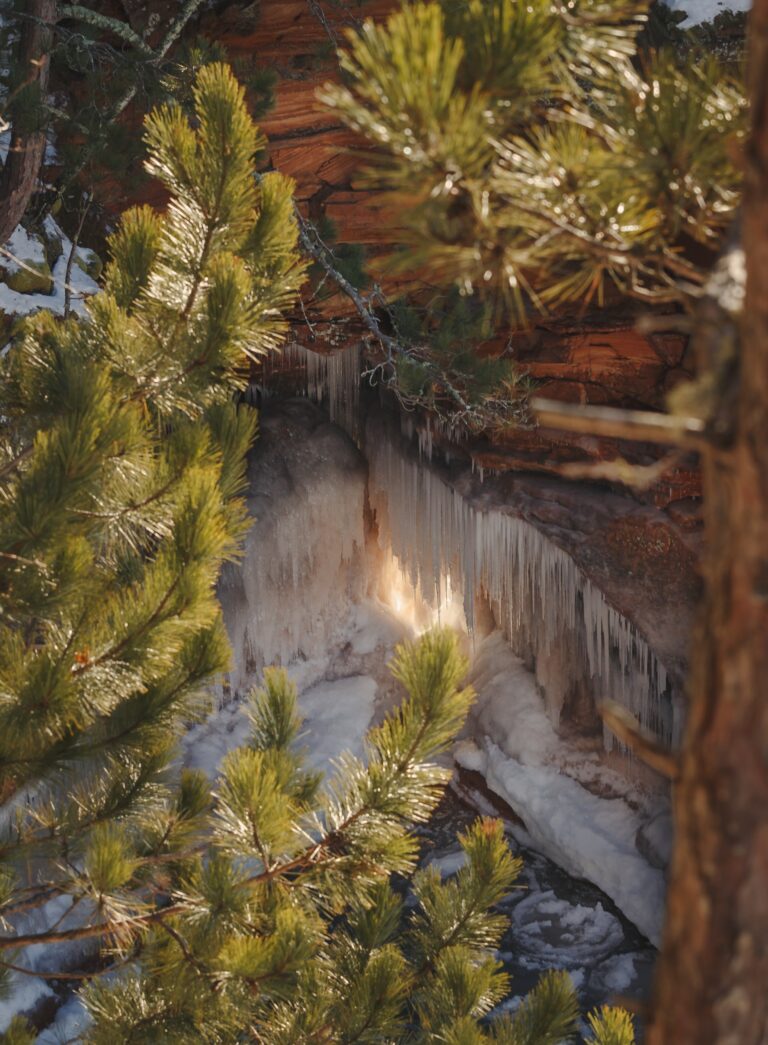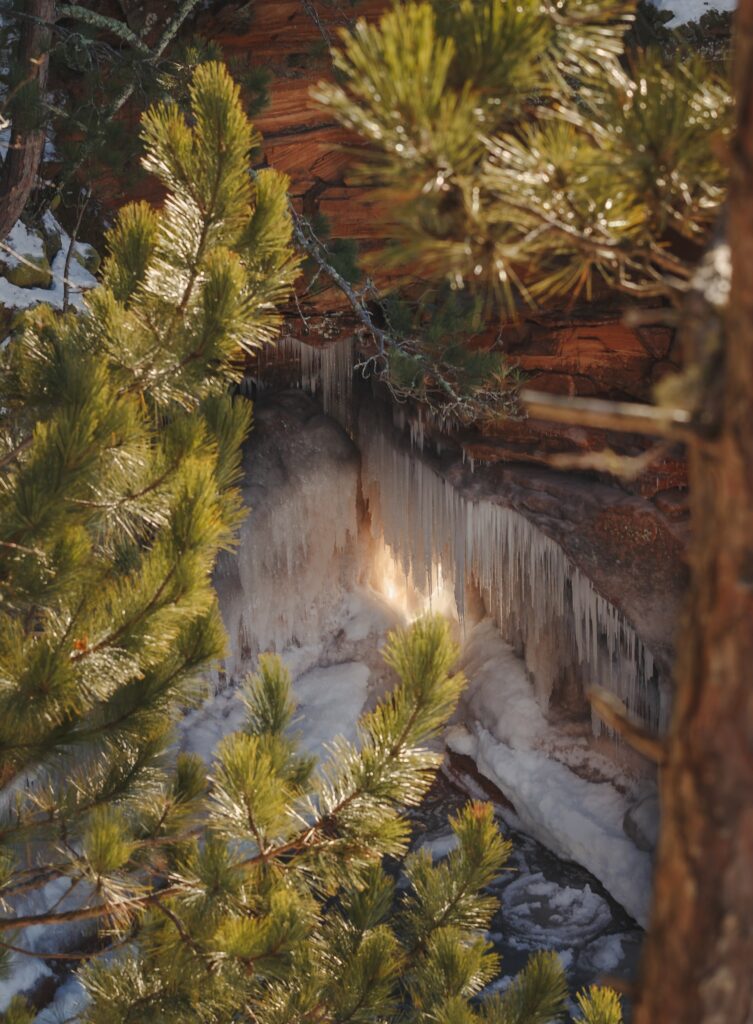 The Apostle Islands Sea Caves in northern Wisconsin are fantastic to visit any time of year, but they are especially interesting in the winter. Located on Lake Superior, the Apostle Islands National Lakeshore boasts mainland sea caves that are filled with breathtaking ice formations.
To get to them, you have to hike for about two miles round trip, walking on the ice-covered waters of Lake Superior. Because of this tricky accessibility, make sure to check the weather conditions and read up on the hike here before you set out.
Even if the weather conditions don't permit a hike to the icy sea caves, the gorgeous views of Lake Superior from the National Lakeshore make the trip totally worth it. Plus, there are some adorable cabins you can stay in that are perfect for a cozy winter night.
3. Stay in an Icy Paradise in Alaska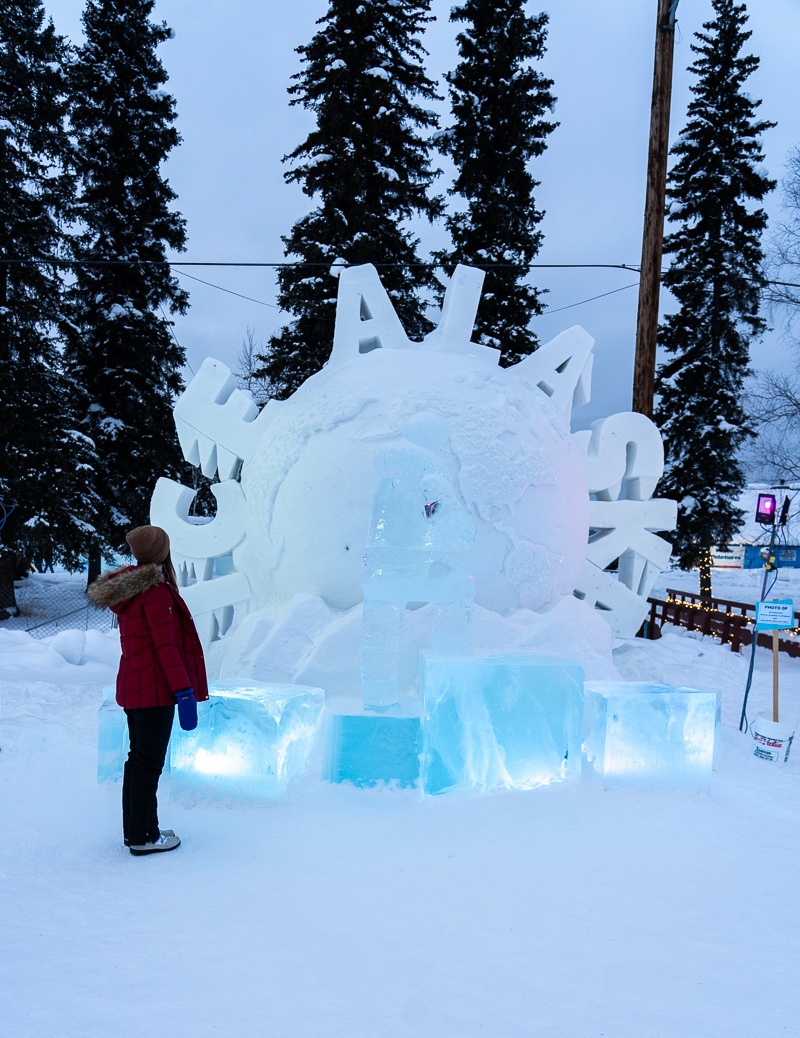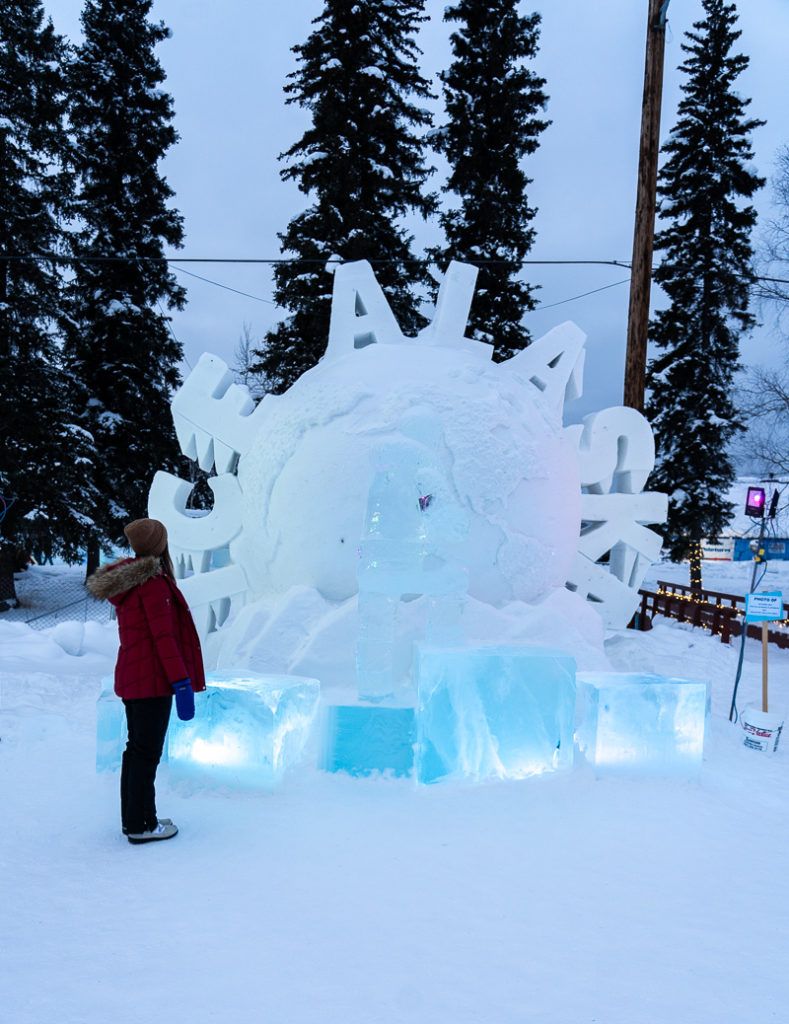 Fairbanks, Alaska, is absolutely bubbling over with winter activities, making it one of the coolest places to visit during this time of year. Go dog-sledding, snowmobiling, snowshoeing, ice fishing, tubing, ice skating, and more in one of the absolute best winter destinations in the world. Plus, you could catch a glimpse of the aurora borealis during its peak season!
One of Fairbanks's best winter attractions is Chena Hot Springs, which not only has some steamy waters but is also home to the world's largest year-round ice environment, the Aurora Ice Museum. I don't know about you, but I can't think of anywhere more deserving of the title "winter wonderland" than Fairbanks.
Find more ideas on what to do in Alaska during the winter months here!
2. Iconic Chicago Weekend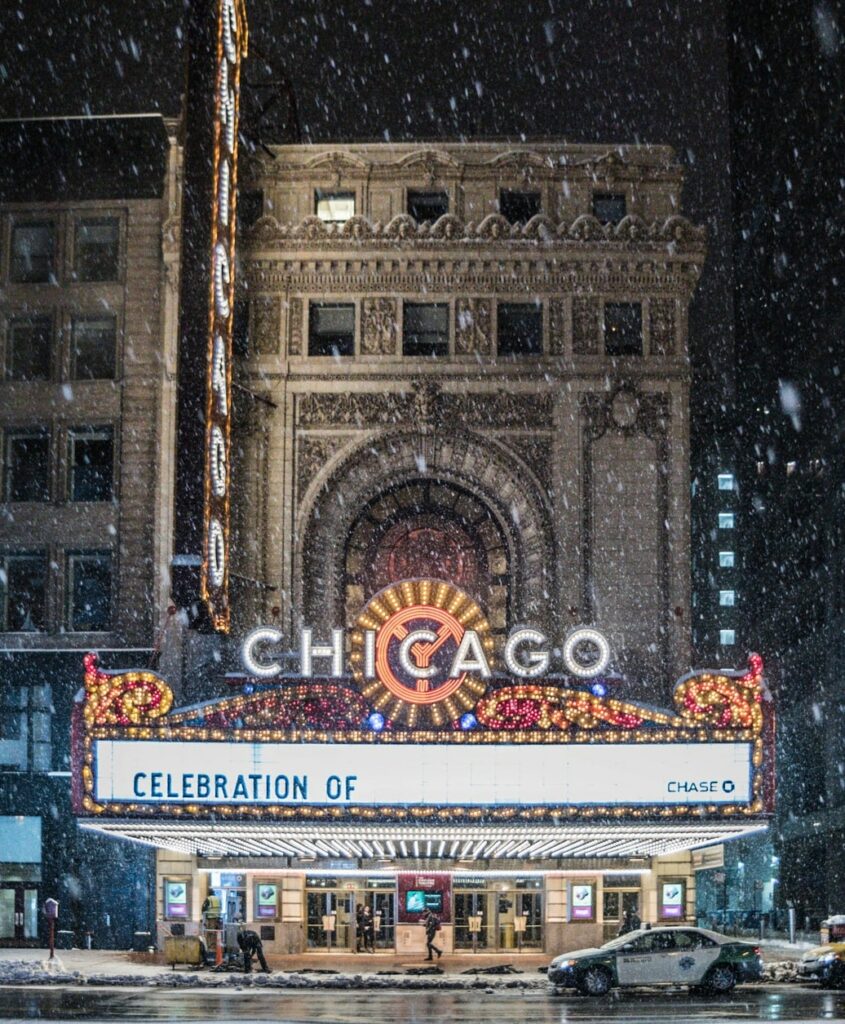 Don't be fooled by the gray weather of a Chicago winter. There's much magic to be enjoyed there during the month of December, making it one of the best destinations for the holidays. First of all, the extravagant decorations downtown make for an enchanting atmosphere that feels timeless. Also, the chilly air makes enjoying a piping hot deep-dish pizza all the more indulgent.
The holidays in Chicago are extra special because of the city's iconic Christkindlmarket, a German-style Christmas market that sells kitschy nicknacks, mulled wine, and special treats. There are two locations in town: one downtown, and one on the north side, in Wrigleyville. I think the downtown one is much more magical because of all the city lights.
Another sweet thing to do to get into the spirit of the holidays in Chicago is hop on a horse-and-carriage ride through downtown. If that doesn't make you fall in love with the Windy City, I don't know what will!
1. Wintry Yellowstone National Park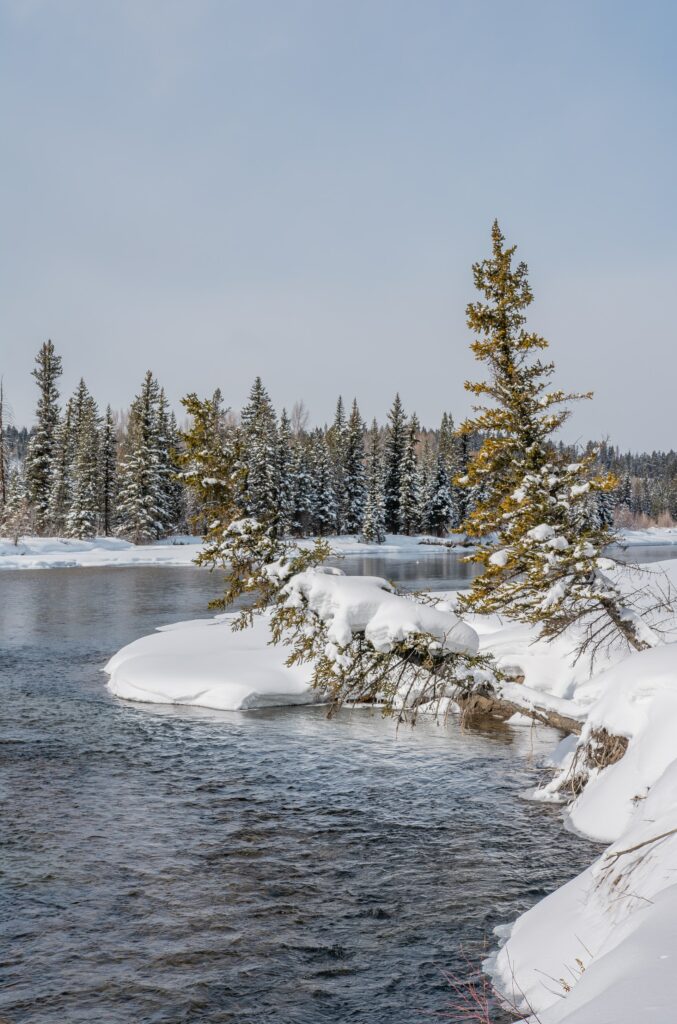 When it comes to snowmobiling, cross-country skiing, or other snowy activities, it doesn't get more adventurous than doing them in Yellowstone. If you decide to visit this famous national park in the winter, you'll probably notice that most people are using snowmobiles to get around anyway, so you might as well join in on the fun and rent one yourself!
Winter is a great time to see some of Yellowstone's wildlife as well. Catch a glimpse of bison, seasonal birds, and maybe even some bears during your visit. The park is also well equipped to keep visitors warm with restaurants and warming huts sprinkled throughout.
Pin me for later:
Don't let a little snow and ice keep you from having the winter vacation of your dreams. There are plenty of places in the USA that embrace the cold and make for an awesome wintertime getaway. Plus, it's low season in many destinations, so you can take advantage of the more affordable prices.
What are your favorite wintertime destinations in the US?