California is best known for sunny weather and beautiful beaches, but if you don't visit the mountains and the deserts in the winter months, you're doing it wrong!
The Golden State is so much more than just a summer destination. As a California native and enthusiast, I'm here to tell you that these are some of the best things to see and places to visit during the winter:
1. Death Valley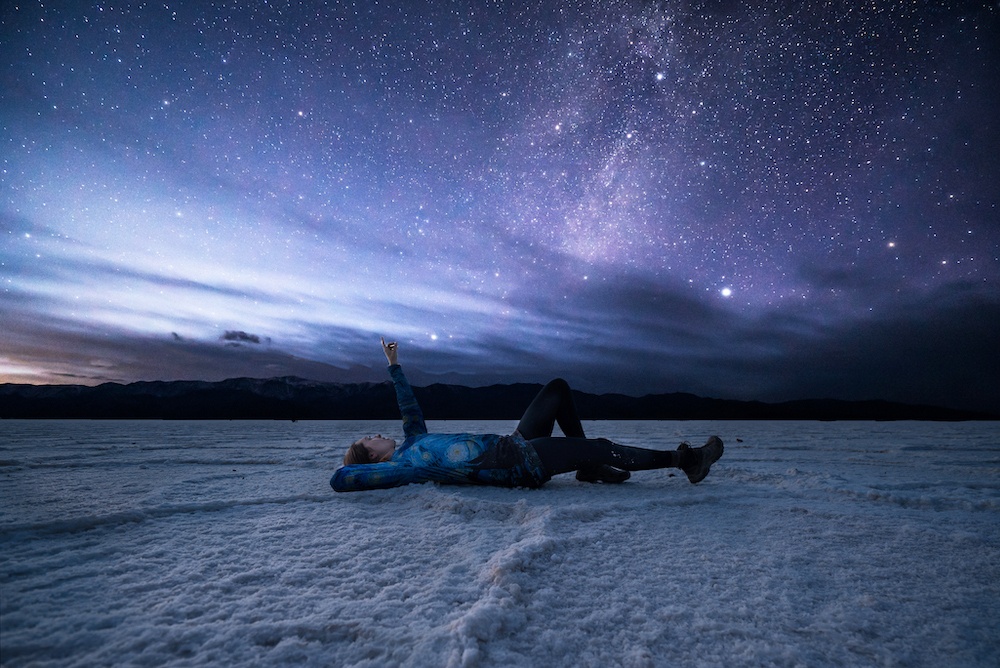 The hottest desert in the world is not the place to be in the middle of July, but it's absolutely perfect for the winter months, when so much of the rest of the US is under a layer of snow. It's the ideal time to go hiking in the Golden Canyon, take in a stunning sunset at Zabriskie Point, marvel at the colors of Artists Palette, and if you're lucky, even see a wildflower bloom in the desert, which can happen from late February onward. Be sure to check out the Badwater Basin as well, a unique geological feature at the lowest point in the US.
The stargazing is also incredible, but remember to bundle up, because the temperature swing in the desert from day to night can be extreme, particularly in the winter.
2. Ski in the Sierras
If you're into skiing, you probably have heard of Lake Tahoe and Mammoth Mountain. Both are world-class ski resorts with incredible powder, depending on the year. This year in particular has been incredibly good for snow!
If you're not an alpine skier, the mountain areas also have snowshoeing and sometimes skating as well. They are both set in stunning locations, with lots to do nearby as well. Mammoth is close to the next item on this list, along with the Alabama Hills, and Tahoe is a huge area that spans all the way into Nevada, with plentiful snowmobiling and snowshoeing trails.
3. Hot Creek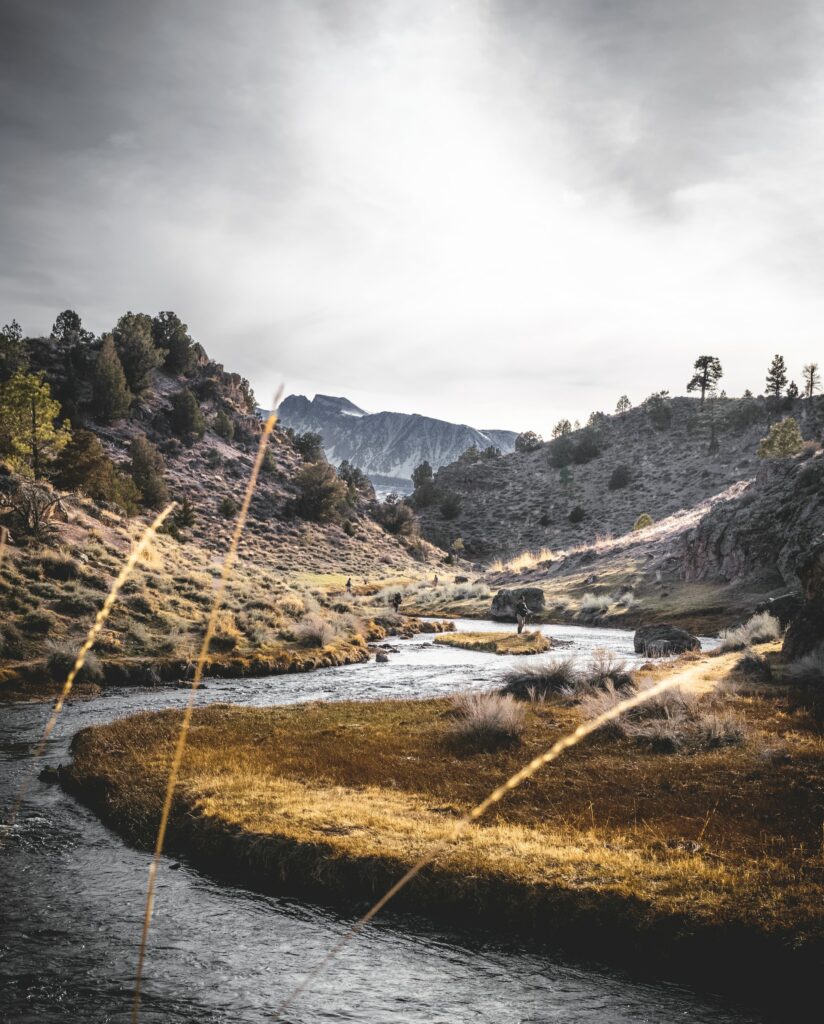 Since we are talking about Mammoth, you've got to check out nearby Hot Creek! It's a hot-spring river that runs through a mountain valley — it's especially great when the weather is cold and the river is rimmed with snow. I can't imagine a better way to wind down after a long day of skiing.
4. Yosemite
Yosemite turns into a winter wonderland when it snows! Many of the usual trails, like the Bridalveil Fall and Lower Yosemite Fall trails, are still as easily accessible, mainly because they're flat; other trails, like the road to Glacier Point, turn into fantastic Nordic skiing or snowshoeing opportunities.
There's also snowshoeing to Dewey Point from the Yosemite Ski and Snowboard Area. There's a free shuttle from the valley, and a snowshoe and ski rental place at the top. You can read more about this and the other winter activities in Yosemite here.
5. Horsetail Fall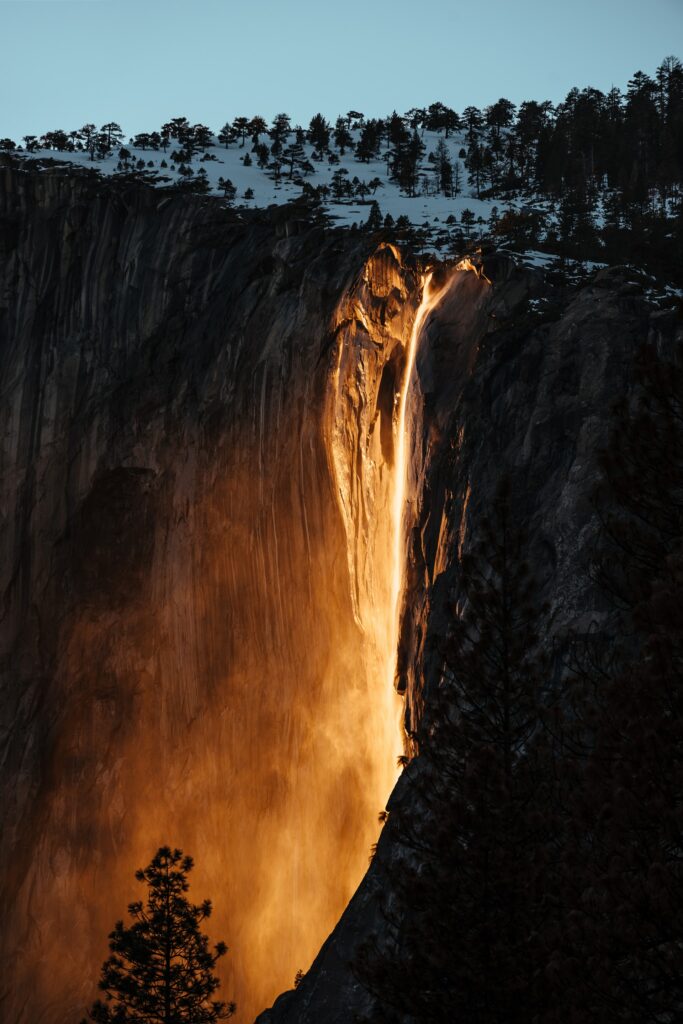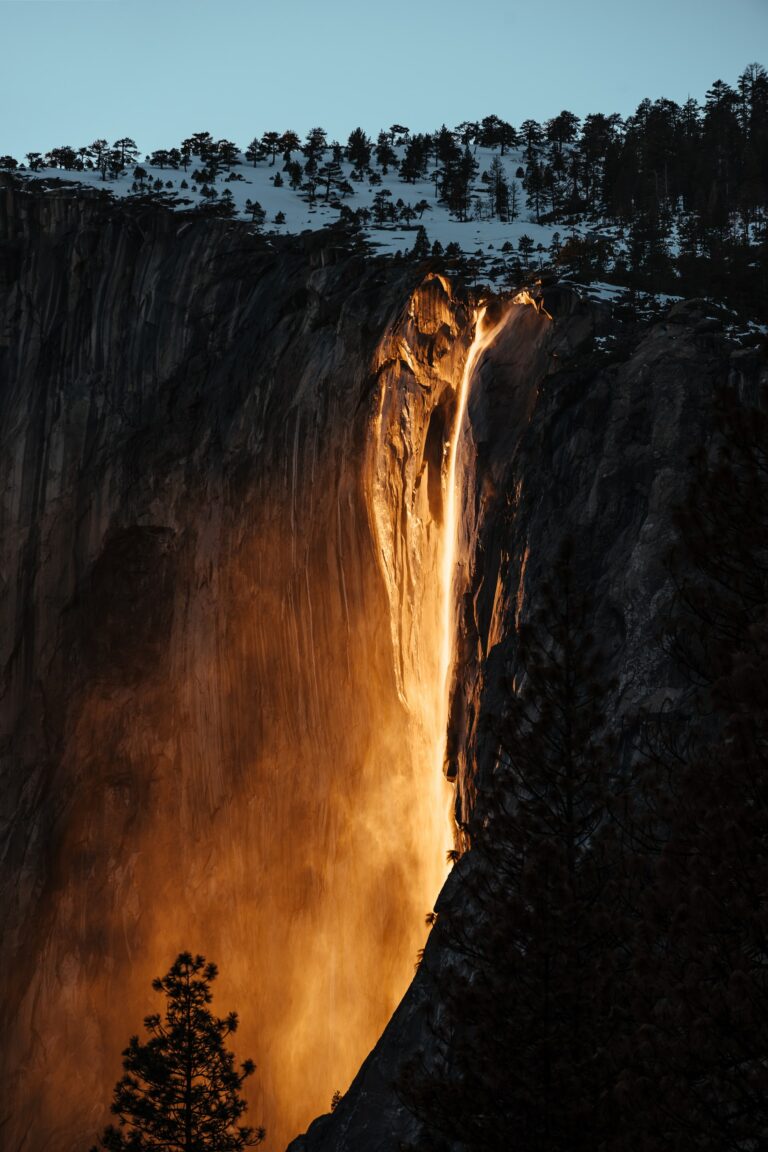 There's also the phenomenon of Yosemite's Horsetail Fall, or "the firefall" each February. Otherwise an under-the-radar waterfall, Horsetail lights up due to the angle of the sunset for a period of about two weeks at the end of the month. It can vary depending on the amount of water the fall produces and how cloudy it is, but if you hit it just right, it's a photographer's dream. It's become incredibly popular, with hundreds of people showing up now to take pictures during peak days.
6. Alabama Hills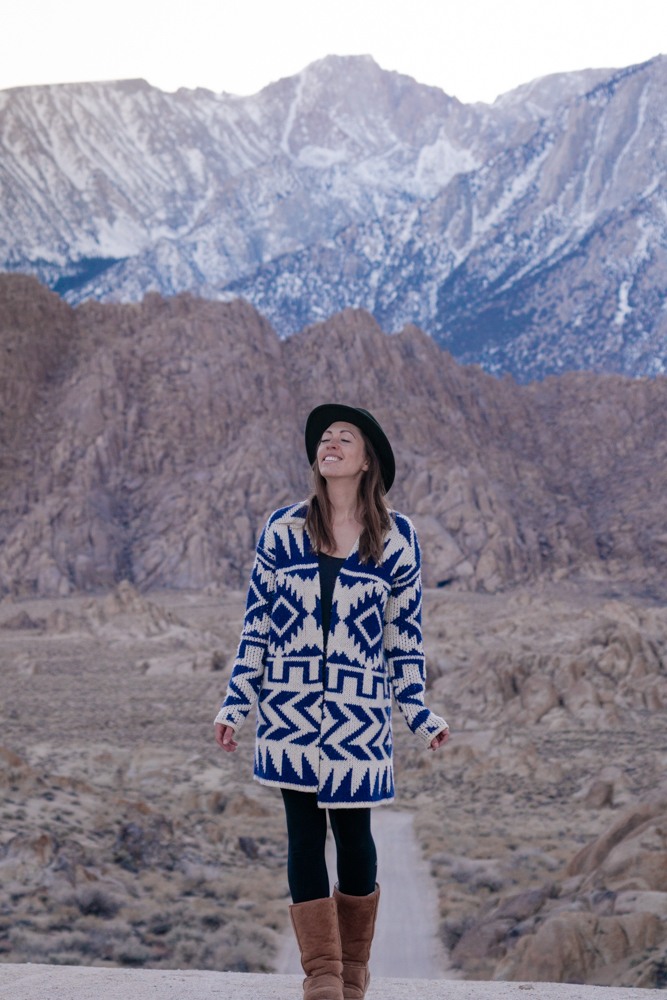 This area is famous for being a setting for old Western movies, as well as many others over the years. Since I'm not a big movie buff, I went because I wanted to see Mount Whitney covered in snow, perfectly framed by the Mobius Arch.
The winter is just the right time to head to see snow on the mountains and also enjoy the otherwise hot Alabama Hills. The stargazing out there is incredible, and there's BLM (Bureau of Land Management, meaning public land) camping everywhere! There are several arches to hike to, including one that's shaped like a heart. You can read more about the best things to see in the Alabama Hills here.
7. Slab City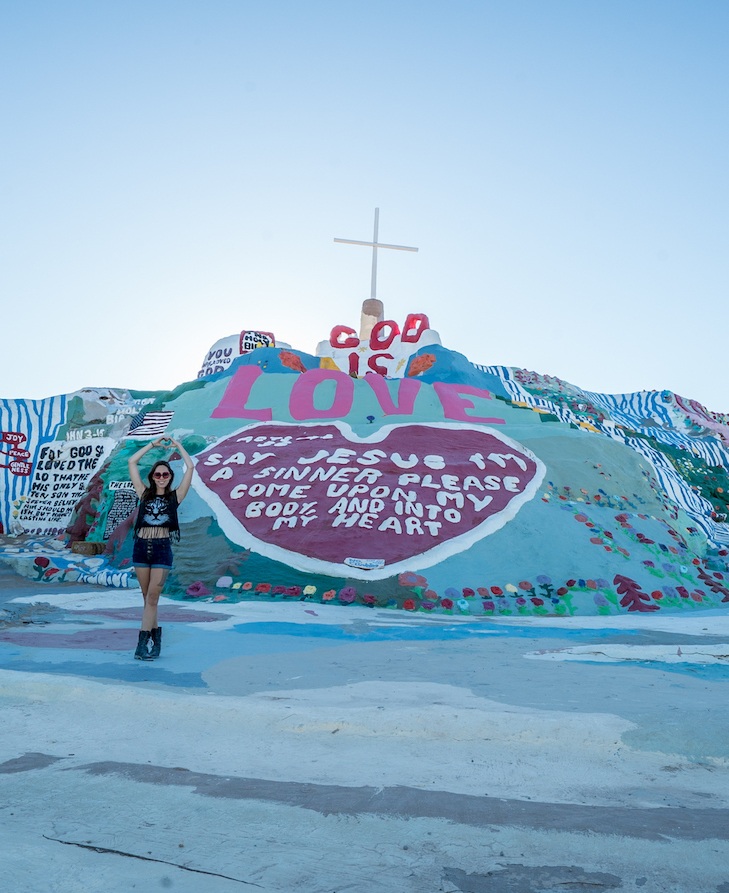 This stop probably isn't for everyone, but Slab City is a place where a community of real-life anarchists and outlaws have turned upcycled trash into art. Even if you haven't heard of it, you've probably heard of Salvation Mountain, pictured above. I stopped by in May a few years ago and it was blazing hot, but in the winter months, it would be much more bearable to stay and explore all day.
Just make sure you keep your wits about you, because it's an eerily fascinating place where I never really felt entirely safe, but not in danger either.
I was lucky enough to be invited in to see the home of a local while I was there. You can watch the video and read more about my experience here.
8. Joshua Tree National Park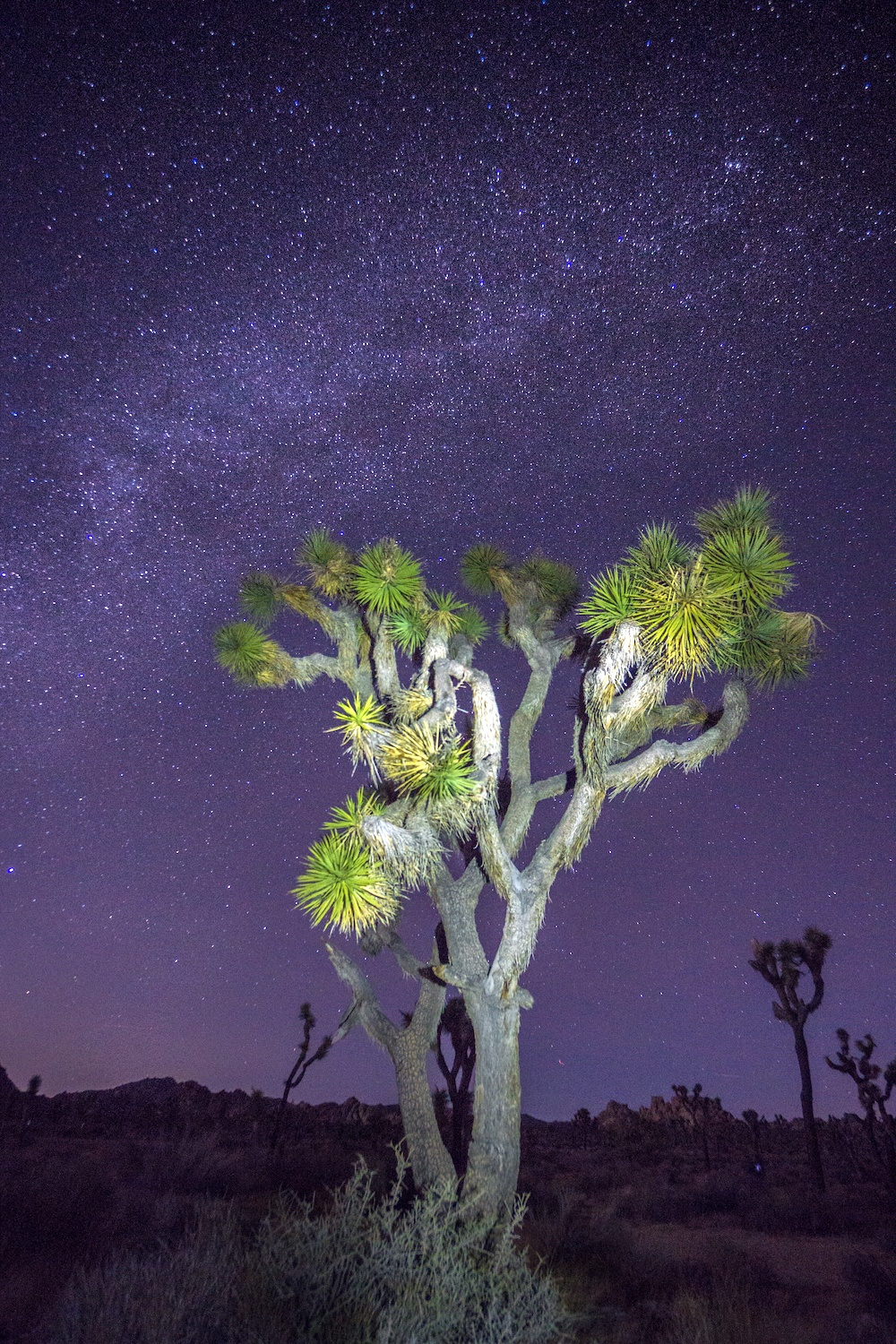 Joshua trees only grow in the high desert of California. These trees, which are actually agaves, are so named because they looked to Mormon settlers like the hands of Joshua reaching up to the heavens.
Like the rest of the California desert, Joshua Tree National Park can get incredibly hot in the summer, but it's perfect in the winter months for camping out and hiking during the day. It's a popular bouldering and rock climbing spot as well. Avoid the crowds by steering clear of holiday weekends.
(Deserts actually comprise 25% of the state of California, and all of them are beautiful and unique. You can read more about the desert road trip loop here.)
9. Sequoia National Park
If you think seeing the biggest trees on Earth would be amazing at any time of year, just imagine them with snow! Though Sequoia National Park is not the only place in California that has these incredible trees, it's where you are more likely to see them with snow.
Combine your trip with Yosemite and Kings Canyon and you'll get the trifecta of some of the best national parks in the US!
10. Pacific Coast Highway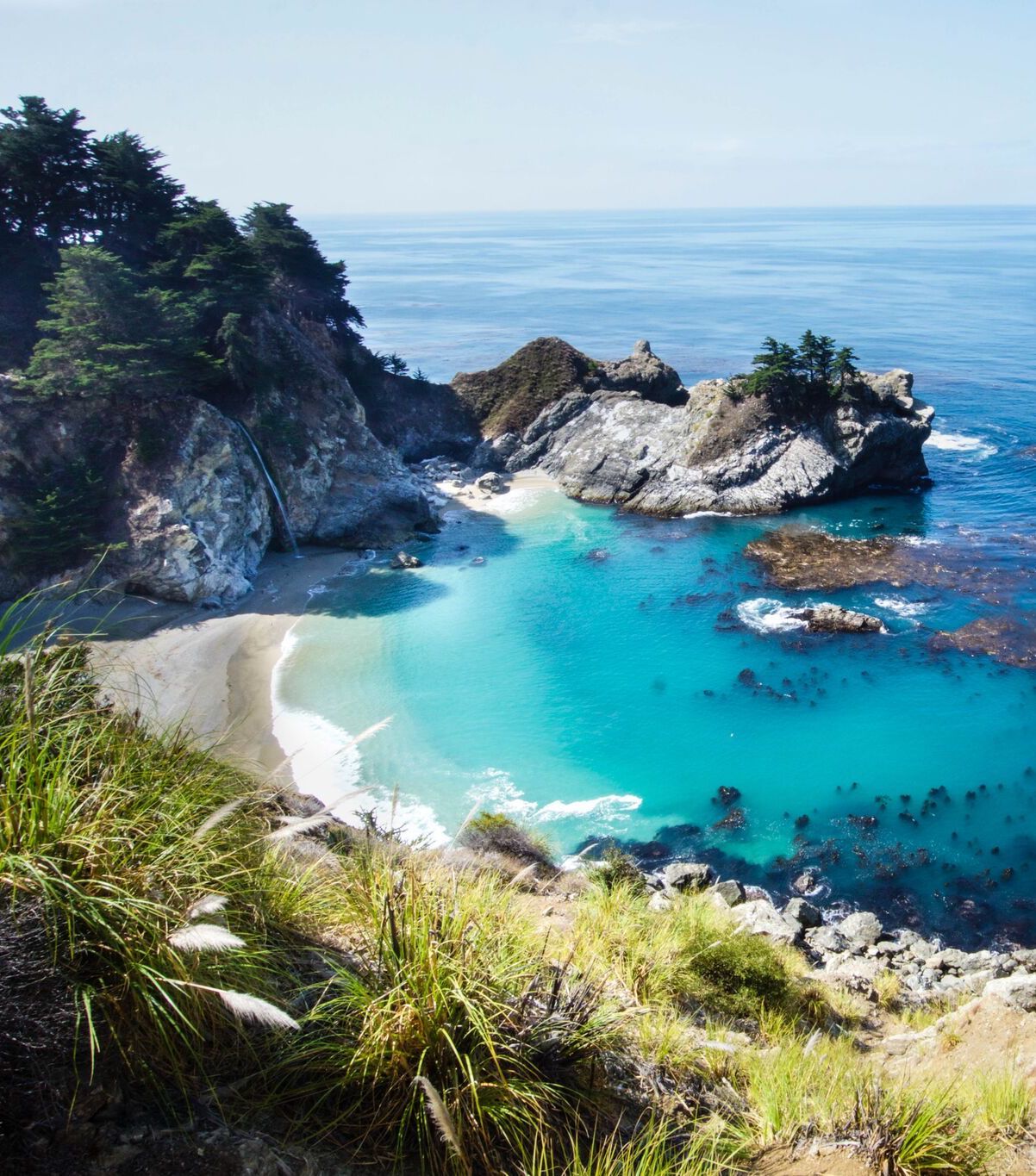 I would normally not recommend the Pacific Coast Highway in the winter months, because you're much more likely to get marine fog, and the beach is usually better in the summer. That said, having grown up on the southern and central coast, I'm of the opinion that there is no bad time to be on the California coast.
The bonus of going in the winter months is that you will have it mostly to yourself, and reservations at campgrounds and hotels will be much easier to come by. Probably a lot cheaper too!
Just keep in mind that if California is going to have a rainy year, it'll be mostly concentrated to the winter months (it's rare in the summer). Camping in a tent could be less than ideal, but again, you're likely to have much more solitude on an otherwise megapopular route. You can get the full PCH itinerary from San Diego to San Francisco here.
11. The Lost Coast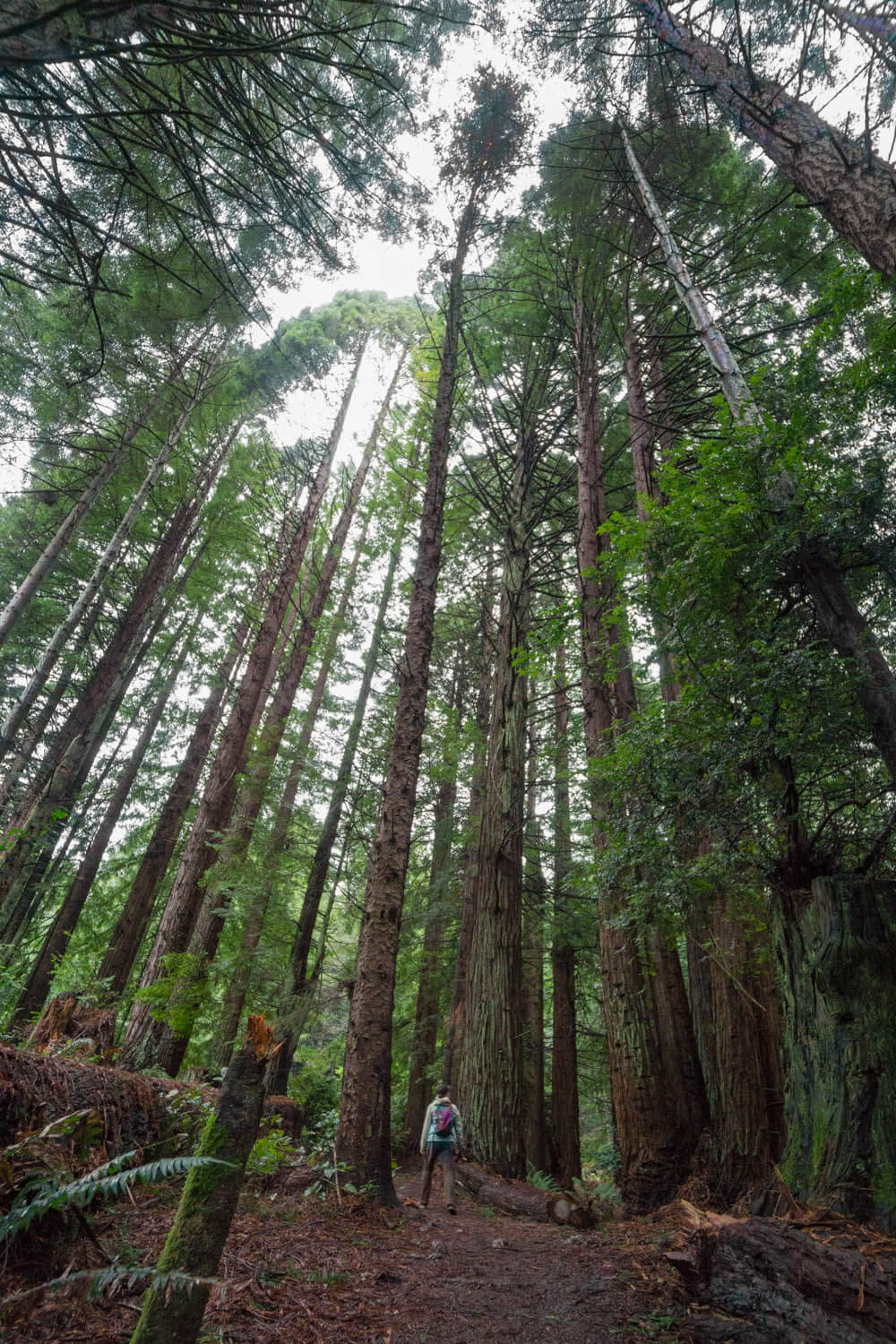 Though I hate to play favorites, this spot on the coast about two hours south of the Oregon border is one of the parts of California that I love the most — and it gets hardly any tourism! The beaches are rugged and lovely, full of big boulders and waves, and there are Coastal Redwoods to walk through for days. I've gone in the winter and in the warmer months and love it in every season. Fog is common in this part of the state, regardless of time of year, though.
12. Lake Tahoe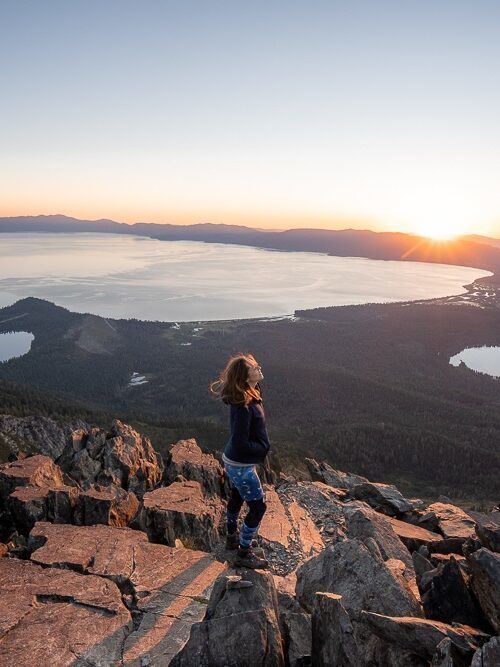 Sure, you might know Lake Tahoe from the summertime photos of cobalt-blue water complementing the abundant greenery all around. Although it's is more popular to visit in the summer months, there is plenty to do in Lake Tahoe in the winter. Go skiing, snowshoeing, or simply rent a cozy cabin for the weekend and enjoy the snowy scenes.
13. Pacific Grove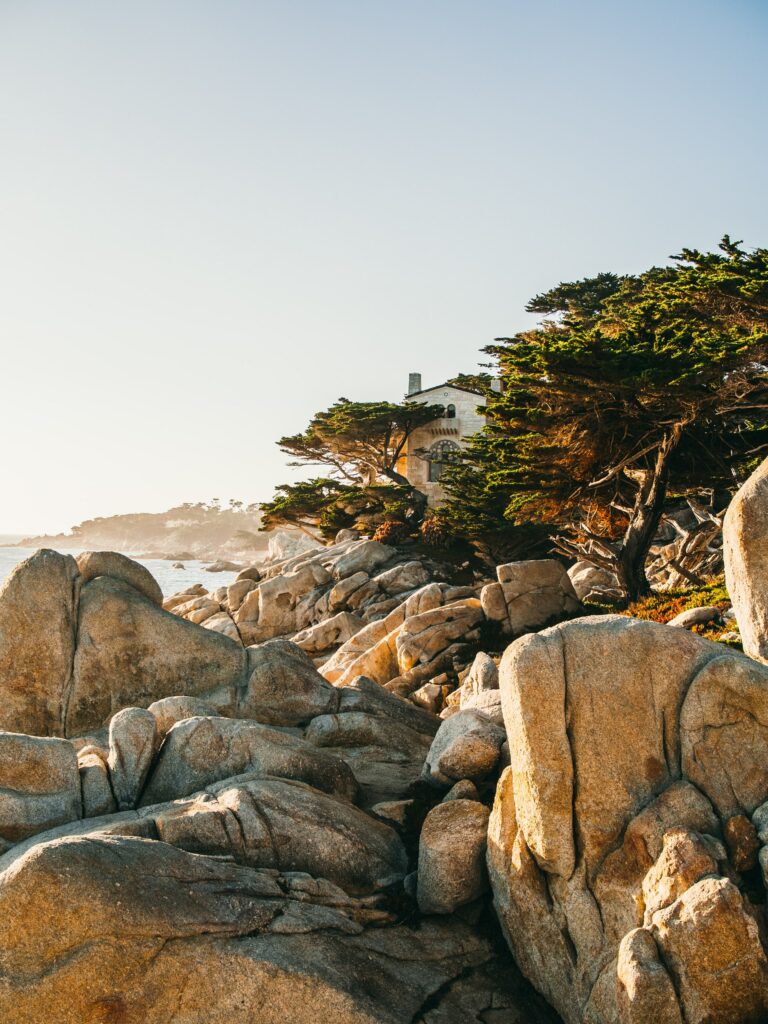 Known as "Butterfly Town," Pacific Grove receives a huge migration of monarch butterflies each winter. Between November and February, you can see them take off in flight each morning — a stunning sight. For more information, check out the Pacific Grove Museum of Natural History's Monarch Sanctuary.
14. Año Nuevo State Park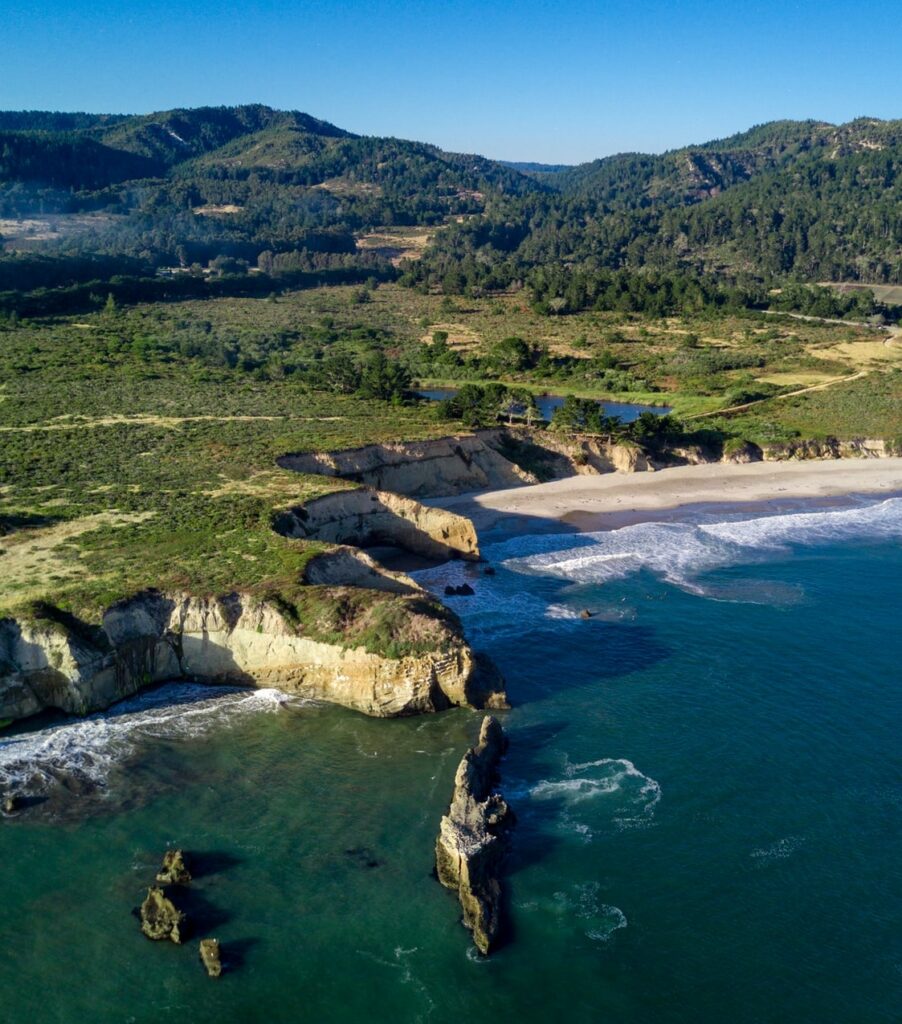 There are tons of excellent state and national parks in California that make for great wintertime destinations, but this one stands out. Northern elephant seals gather on the local beaches of Año Nuevo State Park each winter between December and February. These incredible animals are a truly spectacular sight to see, and this is one of the best places in California to do so.
15. Napa Valley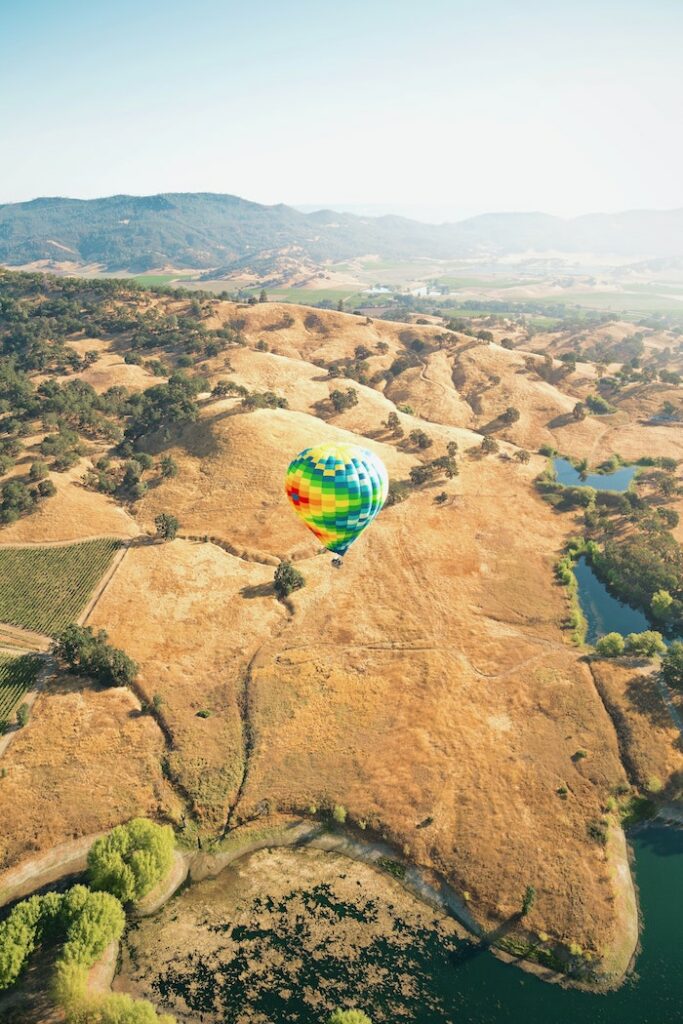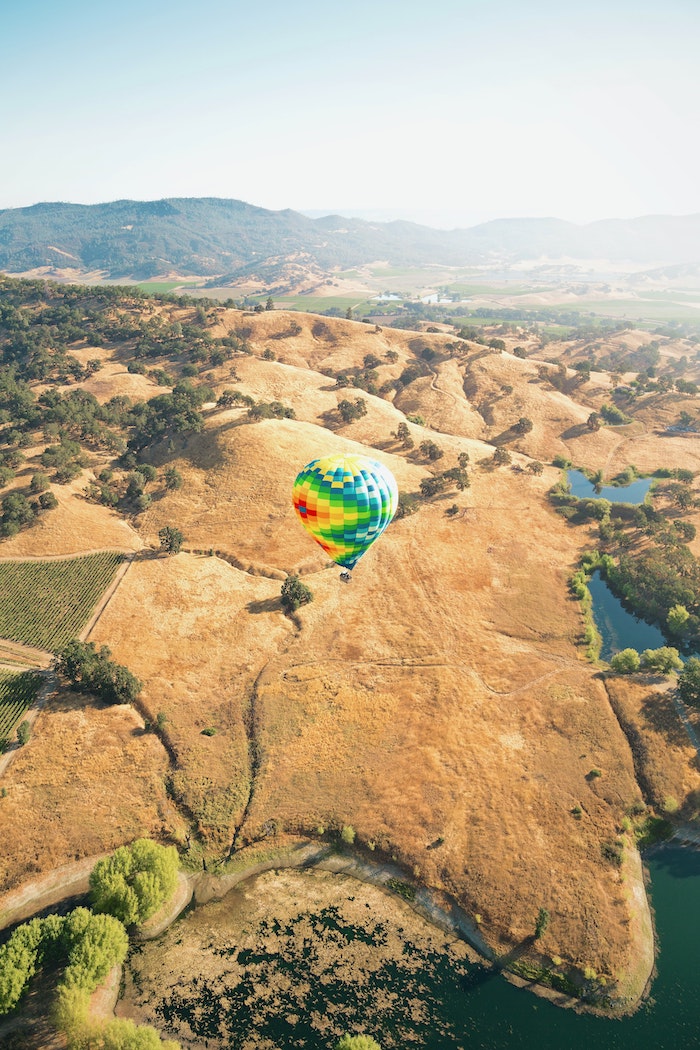 Since summer and fall are the busiest seasons in Napa Valley, winter yields a more peaceful vibe that is great for a relaxing vacation. You'll still be able to taste the best wine California has to offer, while also beating the crowds. Since it's low season, you can get away with visiting the best spots in town without a reservation, so you can have a more spontaneous trip. Plus, the usually sunny Napa Valley adopts a mysterious foggy atmosphere in the winter that has its own unique charm.
***
Though it's hard to narrow down a state that is bigger than most countries in terms of size, population, and economy, those are some of the best places to visit in California in the winter.
So if you can't make it during the warmer months, just know that there truly is no bad time to visit. As long as you have a sense of adventure and love the outdoors, you can't possibly be bored!
Pin me for later:
Read More