Located in the heart of Arizona's Sonoran Desert, Phoenix has so much to offer when it comes to breathtaking landscapes and cultural richness. The city is tucked into a valley, with jagged mountain peaks all around, making it an outdoor enthusiast's dream.
There are plenty of things to do in and around Phoenix, and these are my top 20 you can't miss:
1. South Mountain Park & Preserve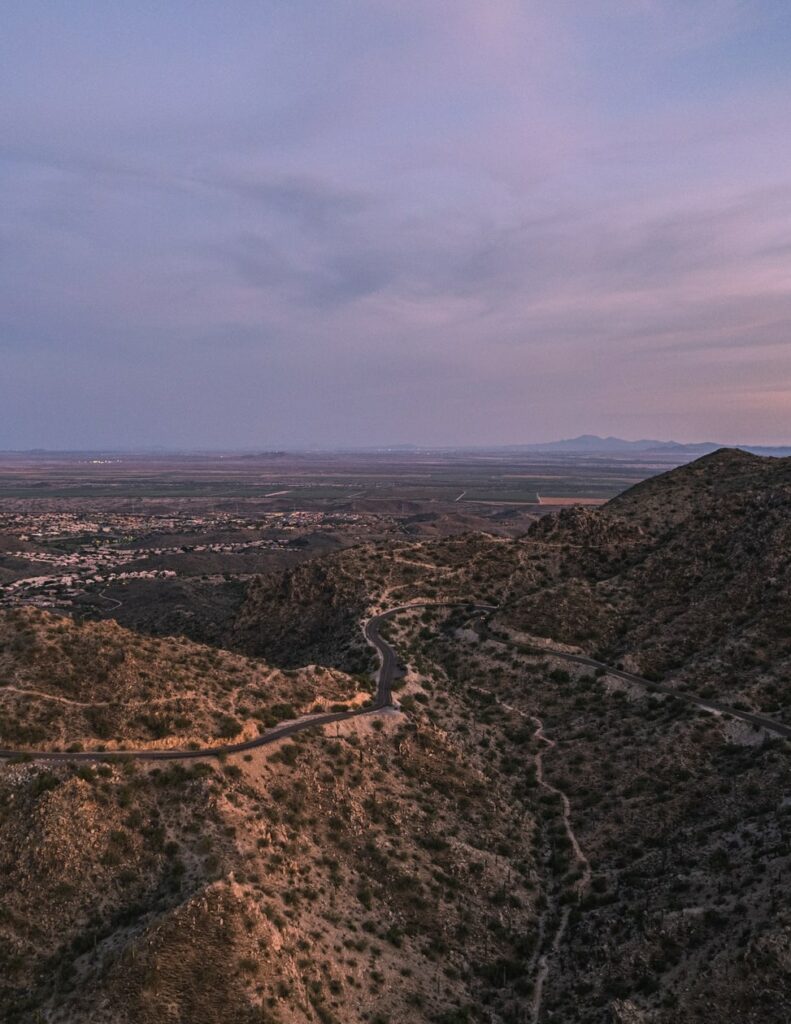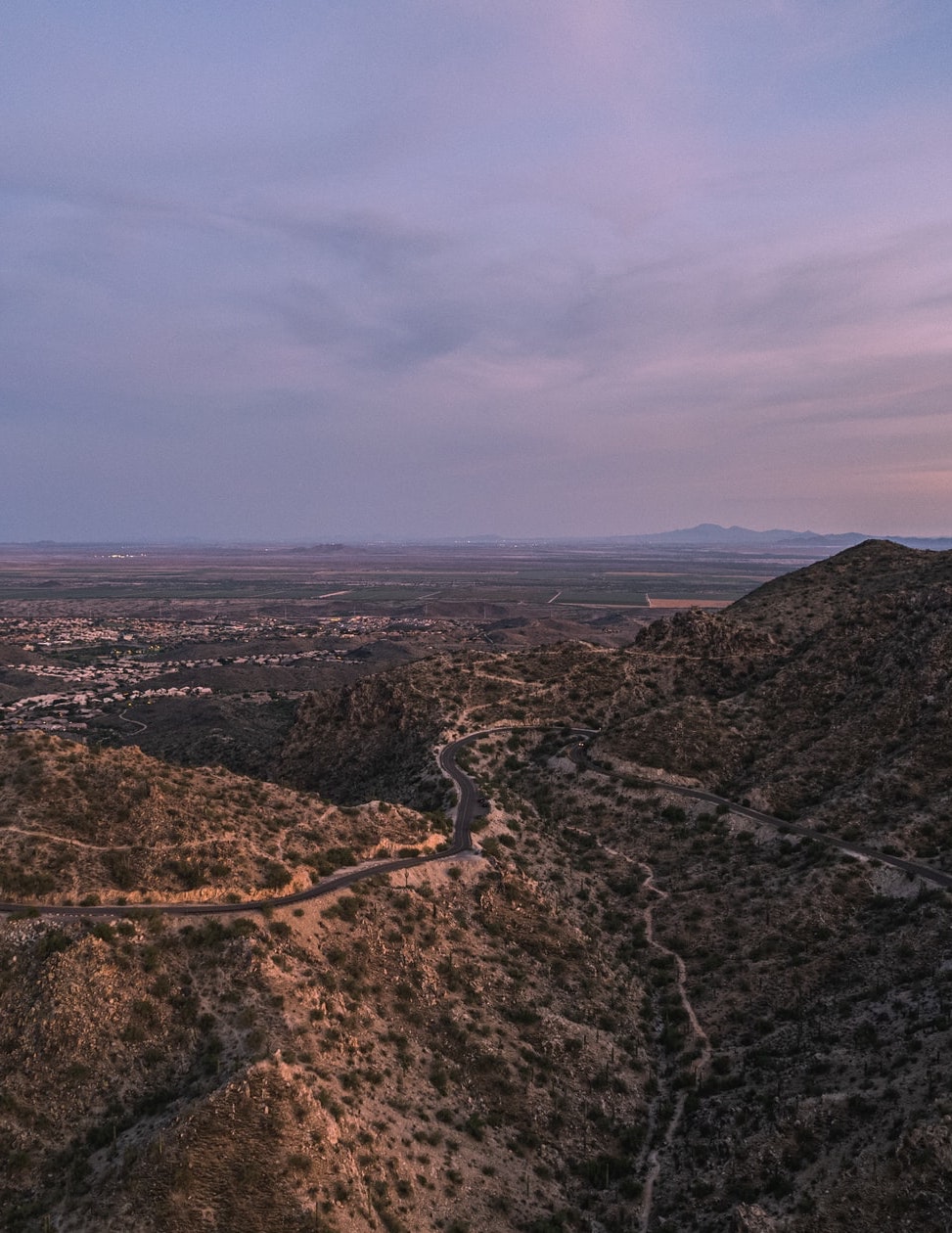 This municipal park is unlike any other in the United States. In fact, at over 16,000 acres, it's one of the largest in the country! There are more than 50 miles of trails for hiking or biking, and if you make it to the top of South Mountain to Dobbins Lookout, you'll get one of the best views of the area. South Mountain Park & Preserve is a spot that nature lovers won't want to miss.
2. Camelback Mountain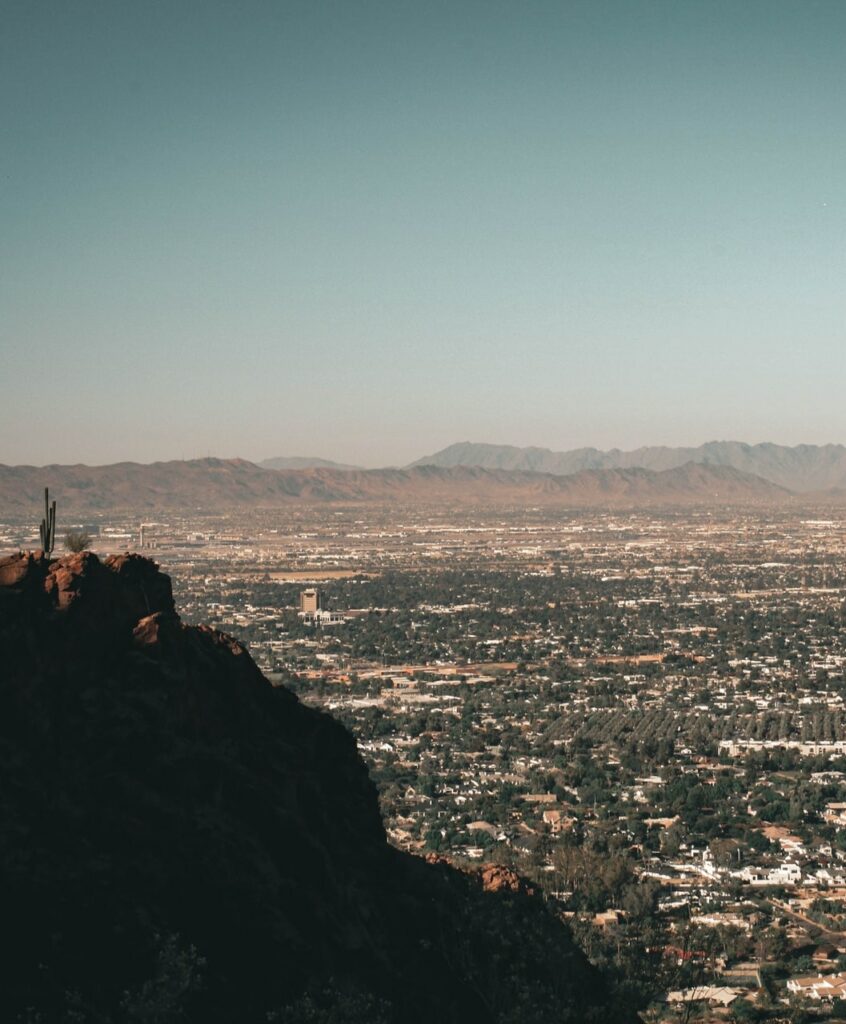 You'll find what locals consider to be the best view of Phoenix at the top of Camelback Mountain, so why not climb up and see it yourself? It's smack-dab in the middle of the Phoenix Valley and is easy to get to from downtown. There are two trails to the top: Echo Canyon and Cholla. Both are difficult, so prepare yourself for a challenging trek, with your reward being the epic view from the top. Find more info about climbing Camelback Mountain here.
3. Papago Park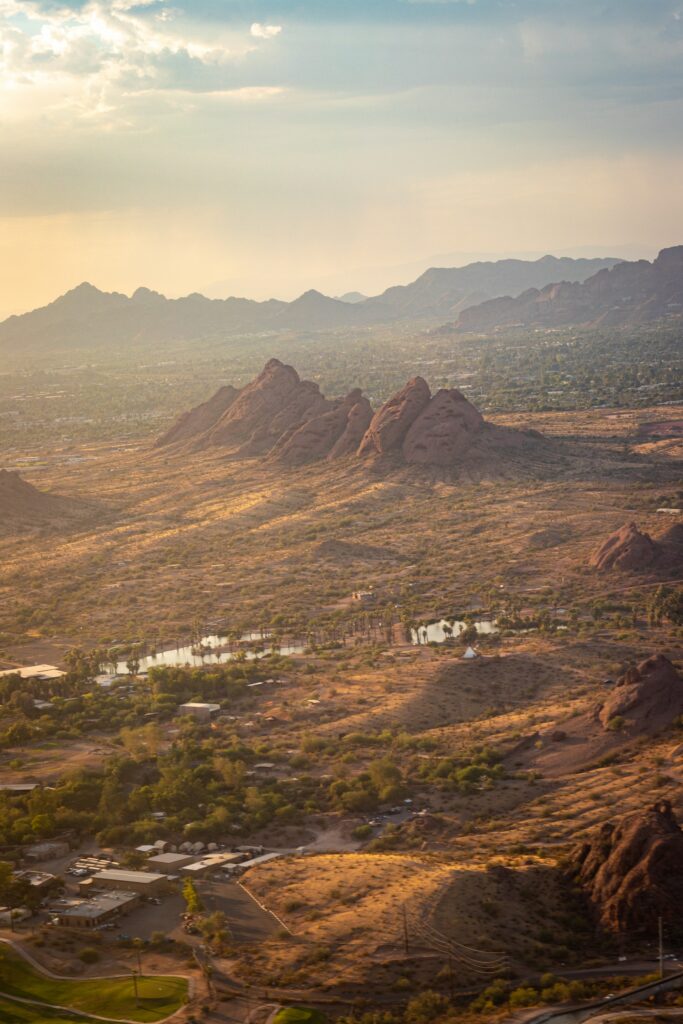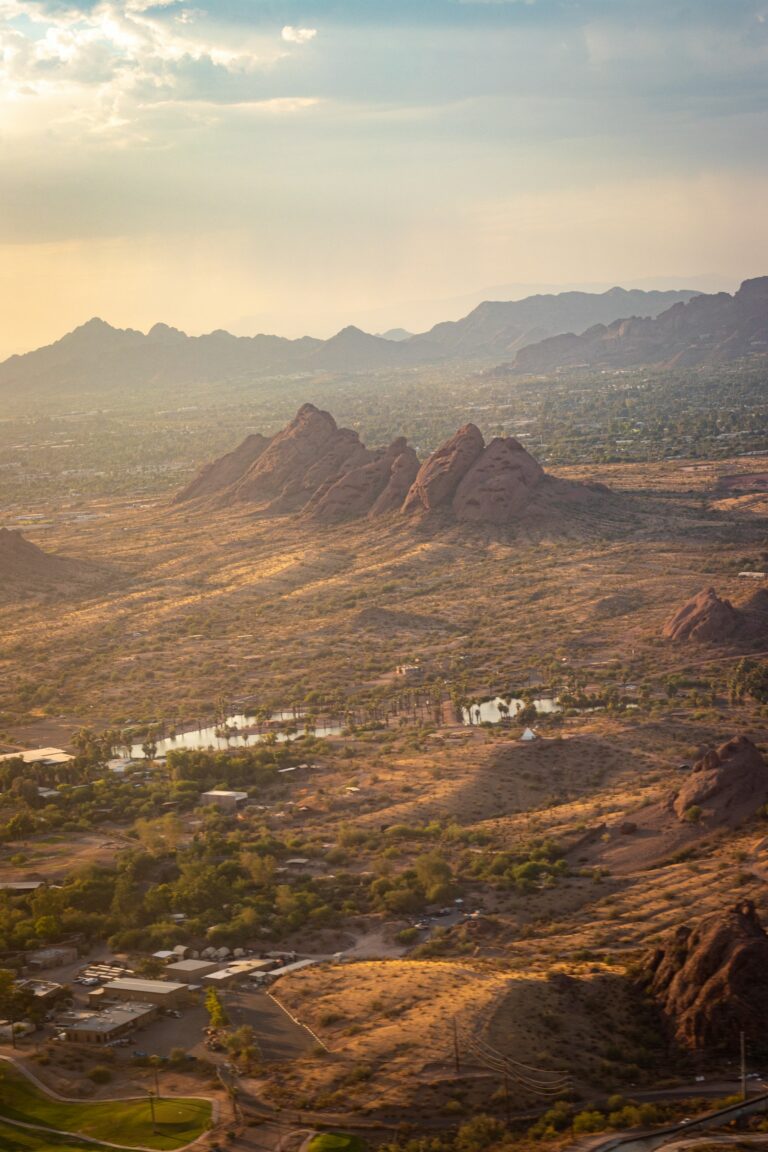 Papago Park is an important part of Arizona history, as it was once home to a Native American reservation, fish hatchery during the Great Depression, VA hospital, and other important sites. Nowadays, it is frequented by Phoenix residents and visitors who want to enjoy Arizona's gorgeous desert views and plentiful plants. Hike the quintessential Hole-in-the-Rock Trail or visit Governor Hunt's Tomb.
The next item on the list is actually part of Papago Park, but you could visit it all on its own:
4. Desert Botanical Garden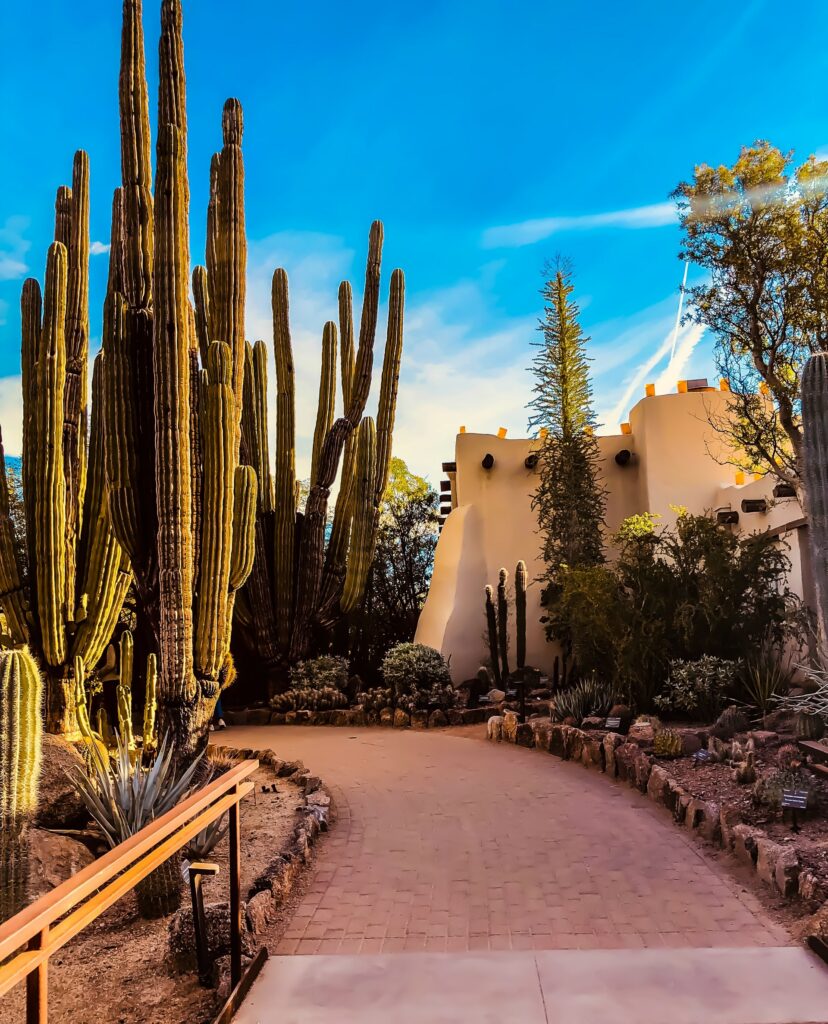 There's a misconception that deserts are just sand and tumbleweeds, but in reality there's a wealth of plant diversity, including thousands of varieties of cacti and succulents. Plant lovers will find Phoenix's Desert Botanical Garden especially enchanting, with over 55 acres to explore and plant species from all over the world to admire.
Besides simply taking in the garden's beauty, you can also check out the calendar to see if there will be any workshops or events during your visit.
5. Japanese Friendship Garden
Across the United States, you can find Japanese friendship gardens. There's a famous one in San Diego, but this one in Phoenix has character and charm of its own. The collection of Japanese plants offers a burst of greenery, plus the traditional decorations and overall serenity of the garden are sure to bring you a sense of peace.
6. Lost Dutchman State Park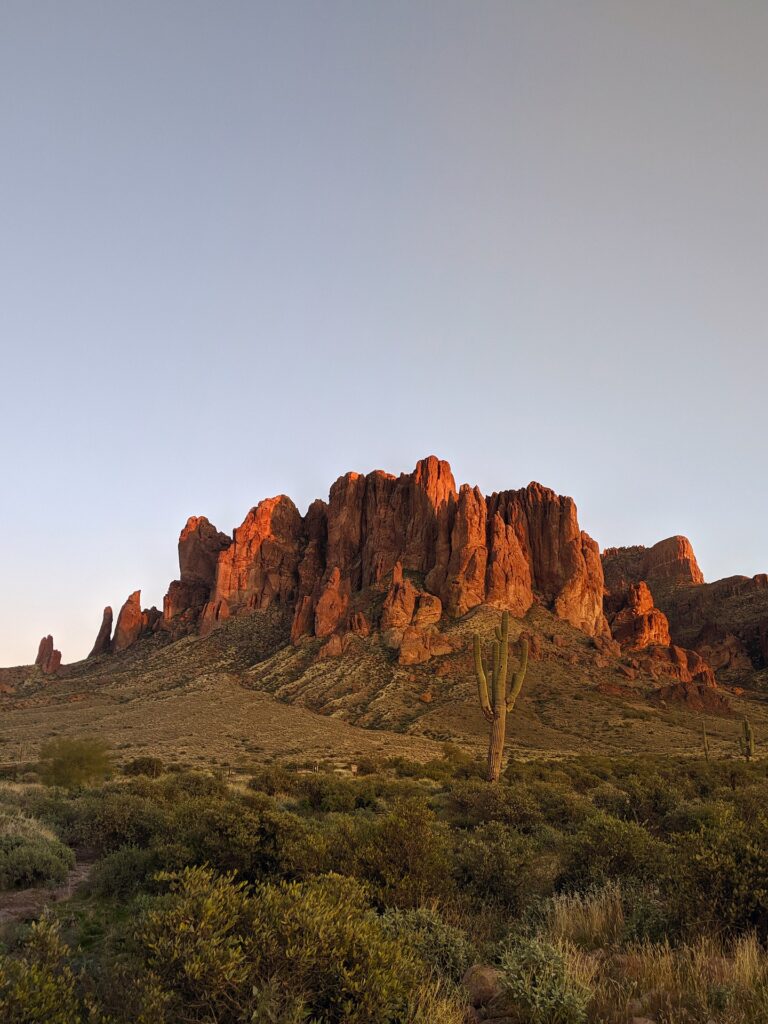 Lost Dutchman State Park gets its name from a legendary lost gold mine. It's one of the most beloved state parks near Phoenix because of its stunning mountain vistas and fascinating history. Enjoy the long and winding hiking trails at the foot of the Superstition Mountains, but stay for an event or two.
7. Goldfield Ghost Town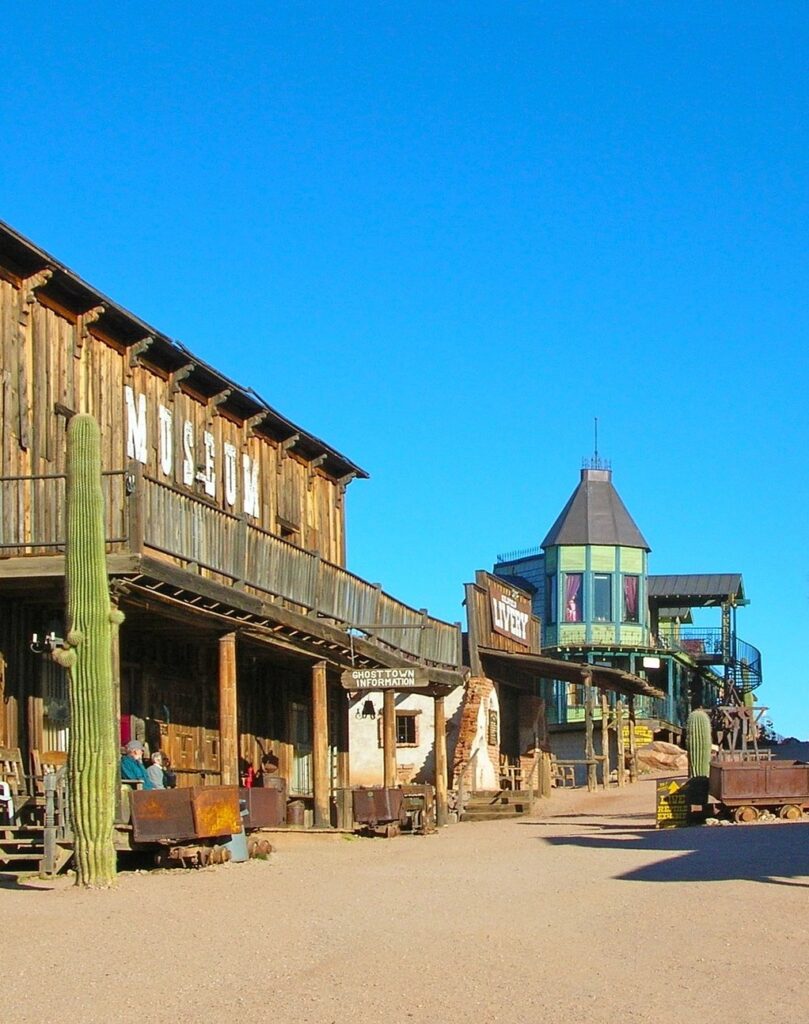 Close to Canyon Lake in the Superstition Mountains is an American relic, the Goldfield ghost town. You can find such abandoned towns throughout Arizona, Nevada, and other states, and if you've never been to one, it's certainly an insightful experience. Goldfield was once a booming mining town but was vacated in 1926. Now it serves as a tourist attraction and makes a great stop on a full-day Sonoran desert tour, like this one.
8. Haunted Downtown Tour
Can't get enough of the spooky feeling of Goldfield? Consider this haunted downtown tour of Phoenix once you get back to town. I love creepy ghost tours because often they include interesting historical facts about a city's dark past. This one is no exception, and your guide will fill you in on some of Phoenix's most mind-boggling stories.
9. Canyon Lake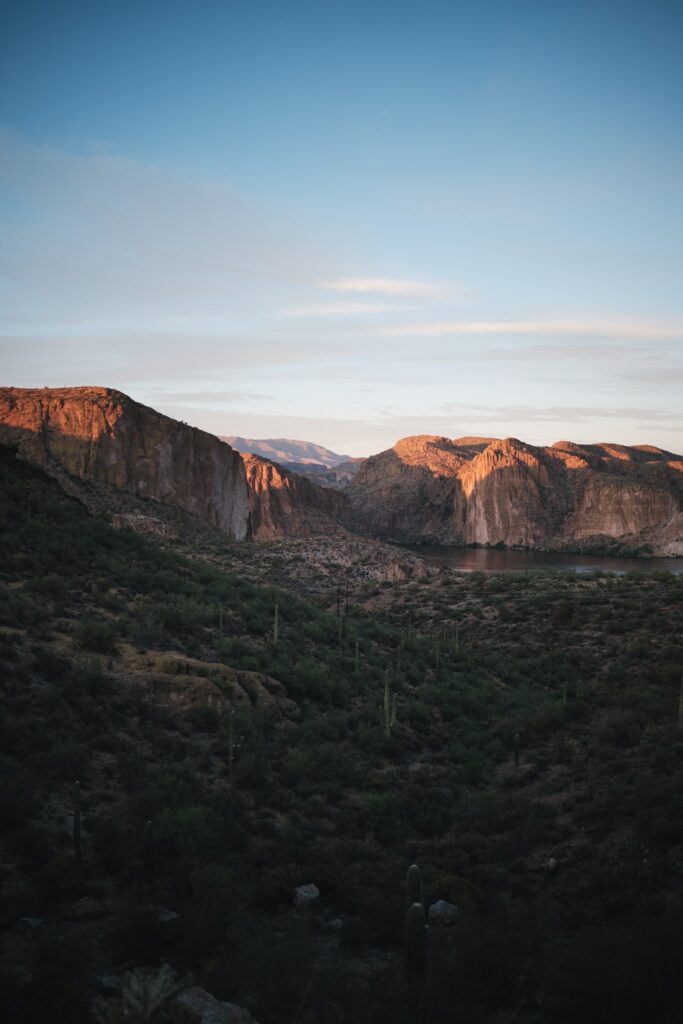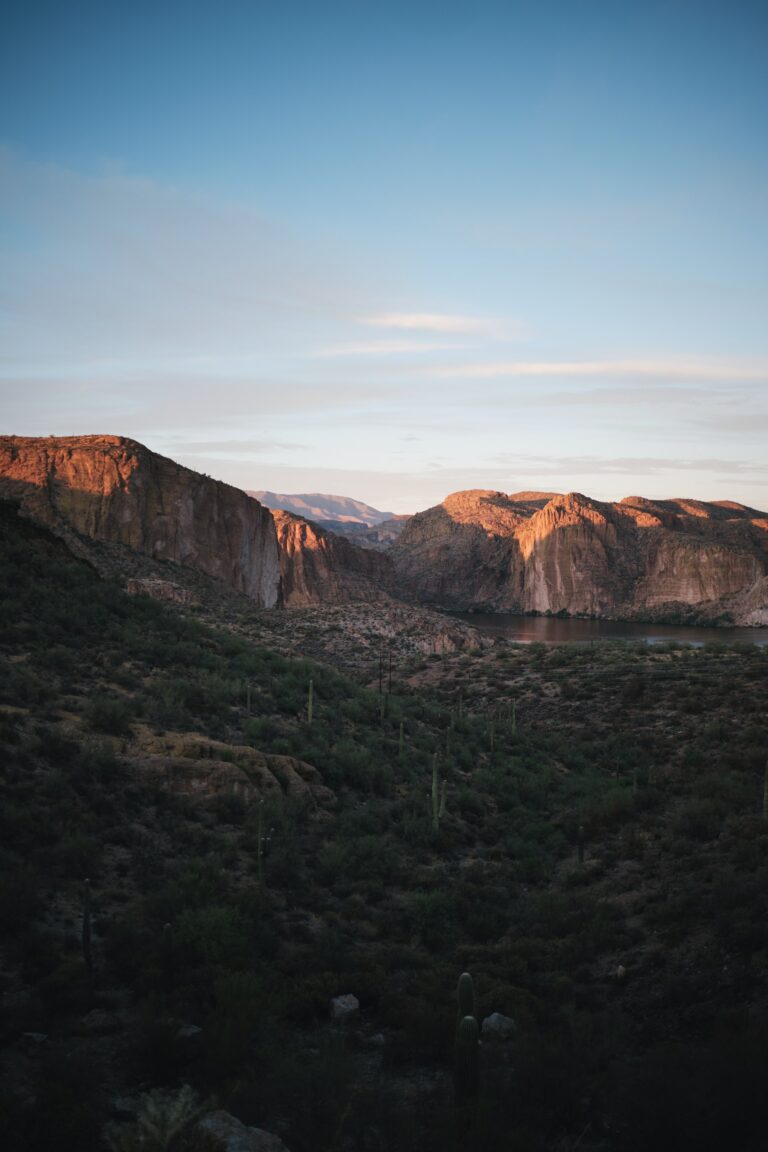 If you're visiting Phoenix during the summertime, getting a bit outside of town to cool off in a lake should definitely be on your itinerary. Canyon Lake, just a 45-minute drive outside of Phoenix, in the Superstition Wilderness of the Tonto National Forest, is a gorgeous oasis perfect for water activities such as kayaking, swimming, or boating.
Canyon Lake is also known for its Dolly Steamboat tours, which you can book here. You can also camp at Canyon Lake if you want to spend more time there. Read up on Arizona camping tips here.
To see more of the Apache Trail, check out this full-day tour, which stops at Canyon Lake for a cruise.
10. Saguaro Lake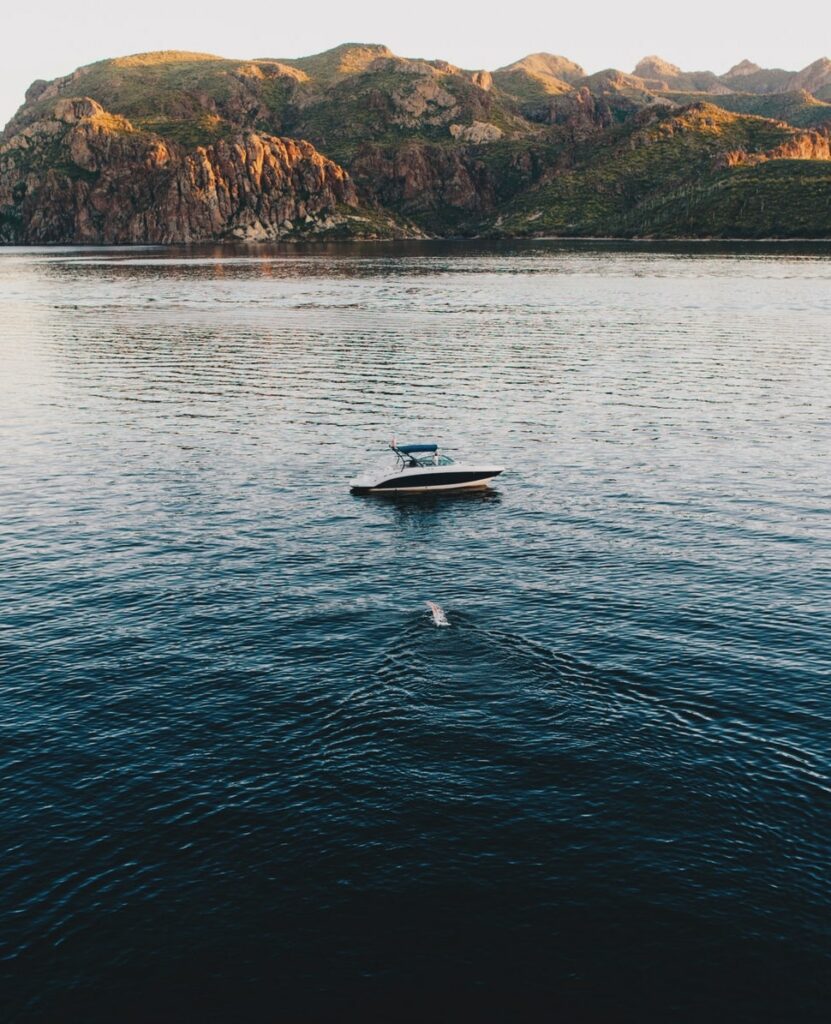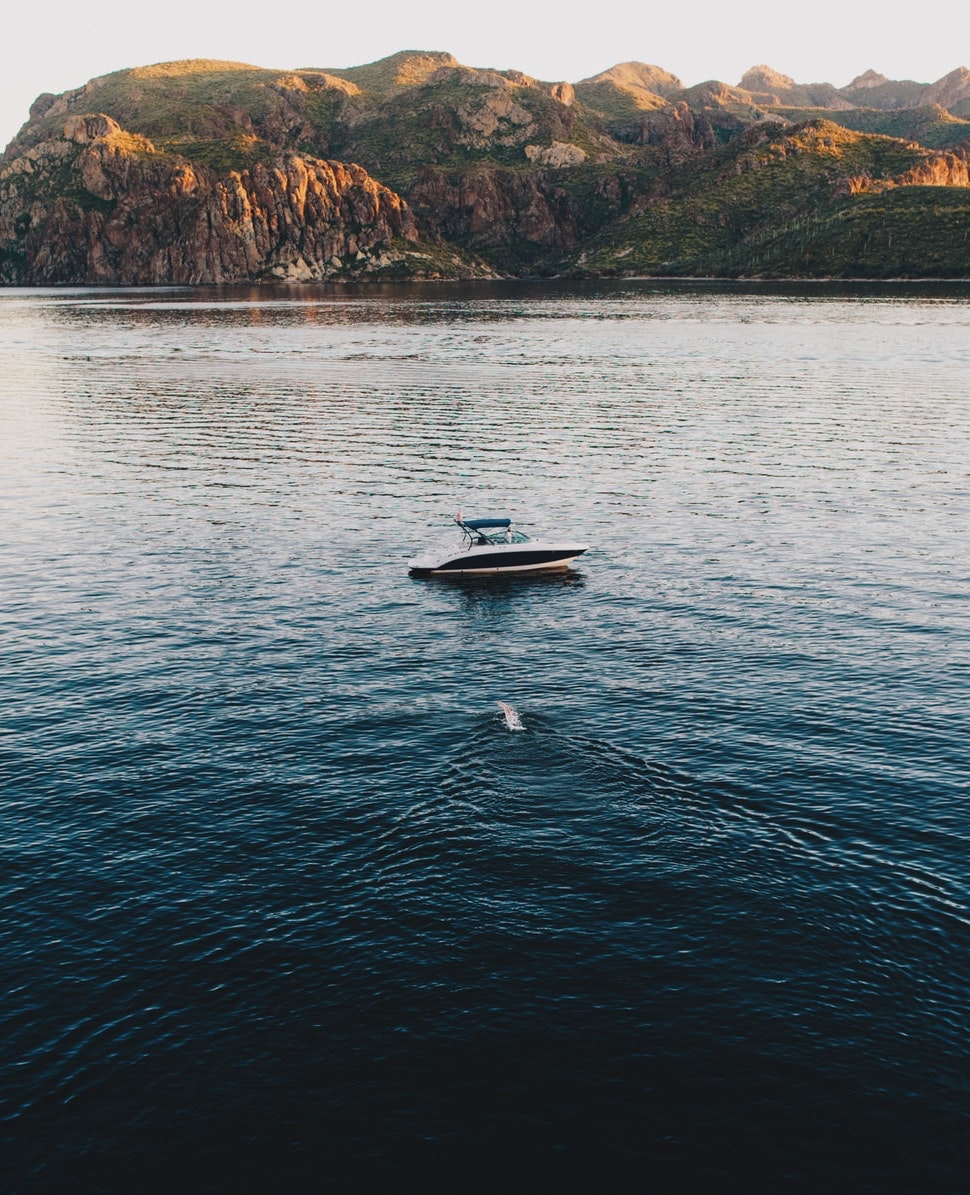 Another pristine lake in the Tonto National Forest, Saguaro is ideal for both a relaxing day on the water and an exciting adventure. You can find secluded spots on the east end for camping or hanging out on shore, or cruise through on a sailboat. There are also jet-skis and wakeboards for rent for a more adventurous visit.
Another option is to do a self-guided kayak tour around the lake. Book here.
11. Salt River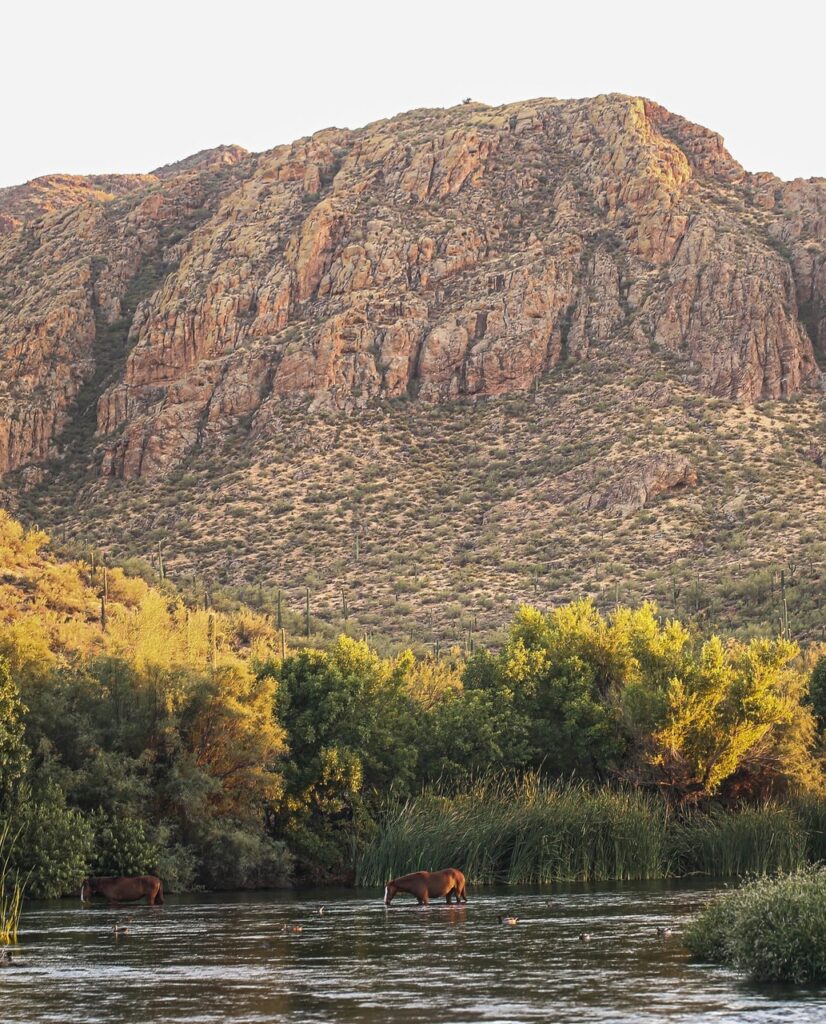 Another water oasis, Salt River is a peaceful place to explore and take in the surrounding nature. It's one of the best places to kayak; consider taking a kayak tour. Salt River is also home to wild horses and bald eagles, so keep an eye out to see some amazing animals while you paddle.
12. Phoenix Art Museum
If you're like me, you love art museums but get overwhelmed by their size. You won't have to worry about that at this small but mighty institution. The Phoenix Art Museum offers a delightful collection of both famous artists like Georgia O'Keeffe (my personal favorite) and Pablo Picasso, while also featuring local talents. Check out the permanent collection or pop in to see what temporary exhibits are on display.
13. Heard Museum
Dedicated to the advancement of Native American art, the Heard Museum has an impressive collection of over 40,000 pieces, ranging from Navajo textiles to Hopi katsina dolls and everything in between. Not only will you be able to admire Native American art, but you'll also get a glimpse into the indigenous history of the region. This is a can't-miss museum in Phoenix.
14. Musical Instrument Museum
Check out a carefully selected collection of musical instruments from all around the world — spanning 6,000 years — at the Musical Instrument Museum. Even if you're just a little curious about the history of musical instruments, you're sure to be captivated by this local favorite. Travel the world through music in the Geographic Galleries, or try your hand at playing some instruments in the Experience Gallery. Plan your visit to the Musical Instrument Museum here.
15. Roosevelt Row District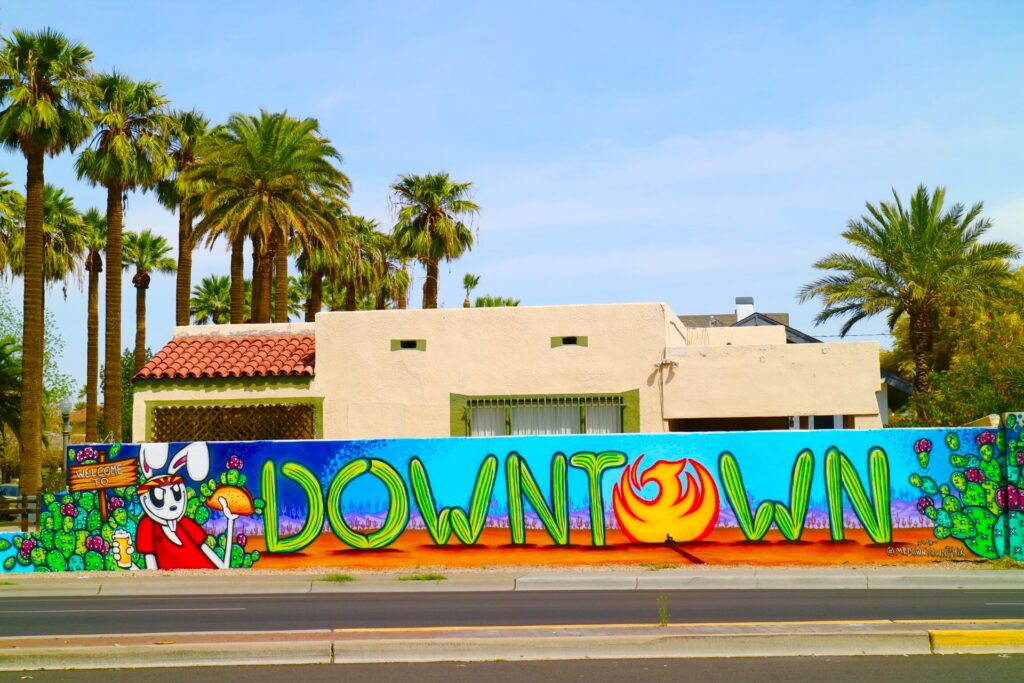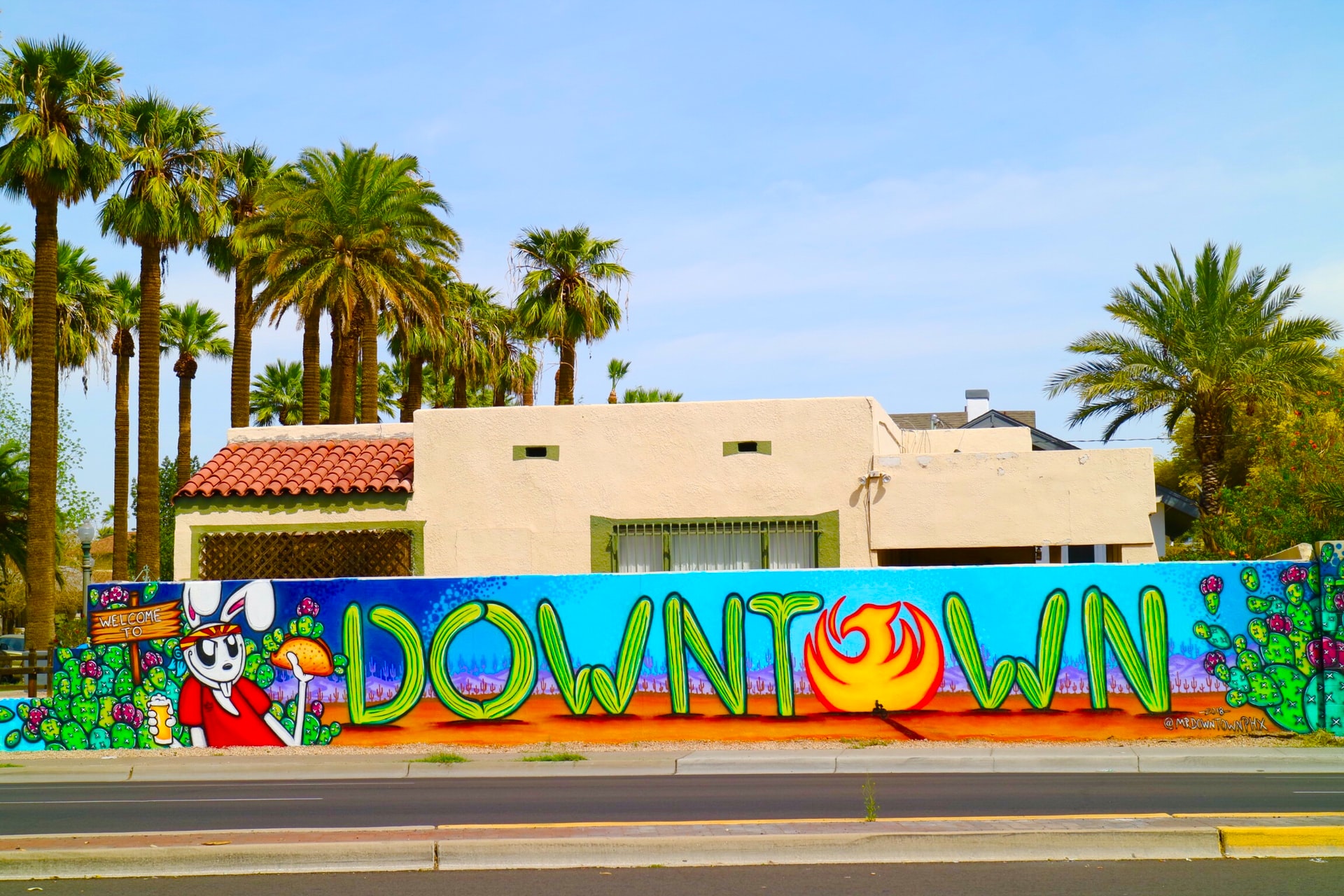 In downtown Phoenix lies the Roosevelt Row District, the heart of the city's art scene and one of the most pedestrian-friendly parts of town, in which you can enjoy spotting the colorful murals as you walk around the area. There's also a high concentration of art galleries, cafés, and restaurants in the neighborhood, so you'll want to spend some time here for sure.
If you happen to be in Phoenix on the first Friday of the month, consider joining the First Fridays Art Walk to check out local artists' work.
16. FilmBar
This quirky movie theater/bar is perfect for a fun night out. I'm not a huge fan of traditional movie theaters because I find them stuffy and a bit boring. FilmBar, however, has an identity of its own and you'll soon see why it's a far cry from your average movie theater. It offers guests something more exciting, serving up adult beverages as well as popcorn and even tamales, plus a great selection of classic, international, and offbeat movies.
17. Tempe Beach Park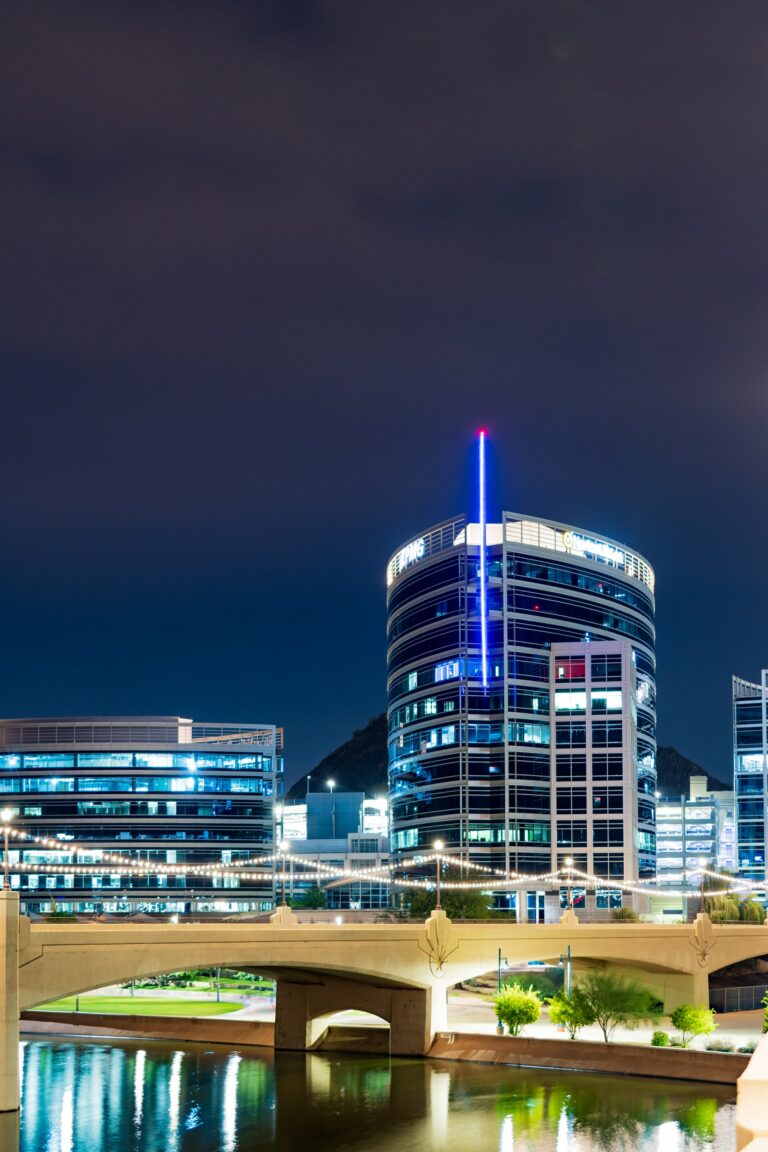 Just a 20-minute drive from downtown Phoenix is Tempe Beach Park, a 25-acre park in nearby Tempe. It's a lovely place to spend a day hiking, picnicking, or paddling on Tempe Town Lake. The park hosts a variety of events, from festivals to concerts, all against the scenic backdrop of downtown Tempe.
18. Hot-Air Balloon Ride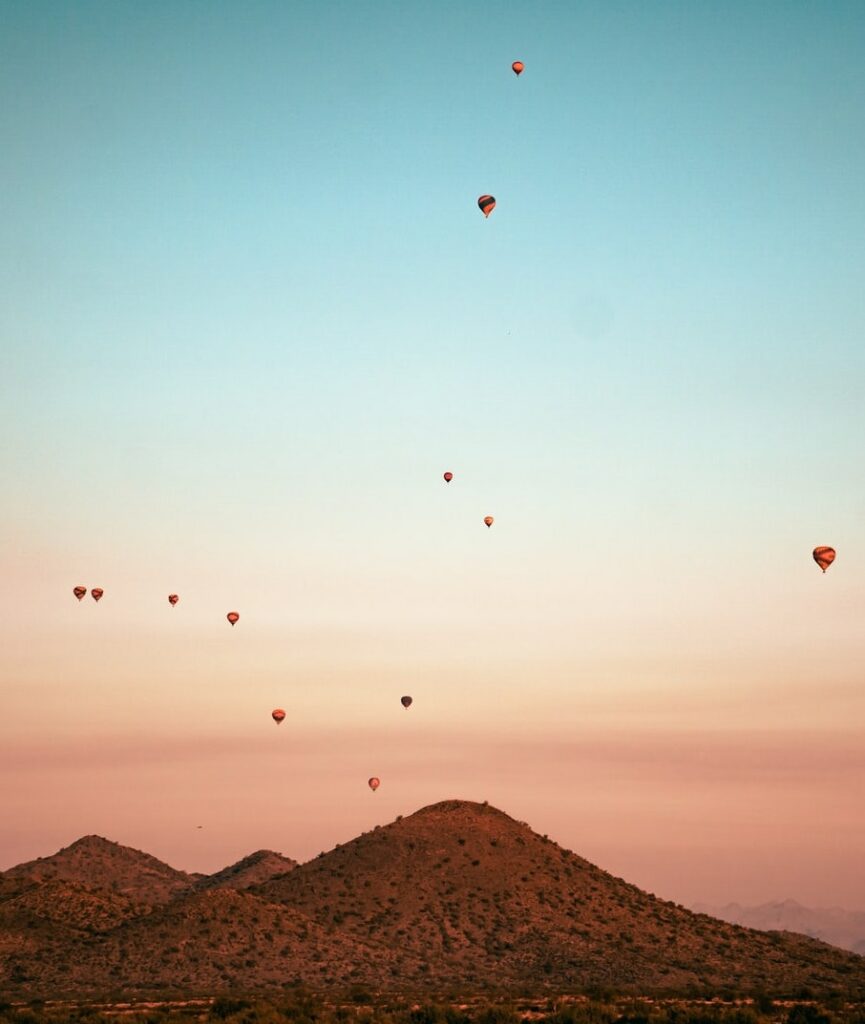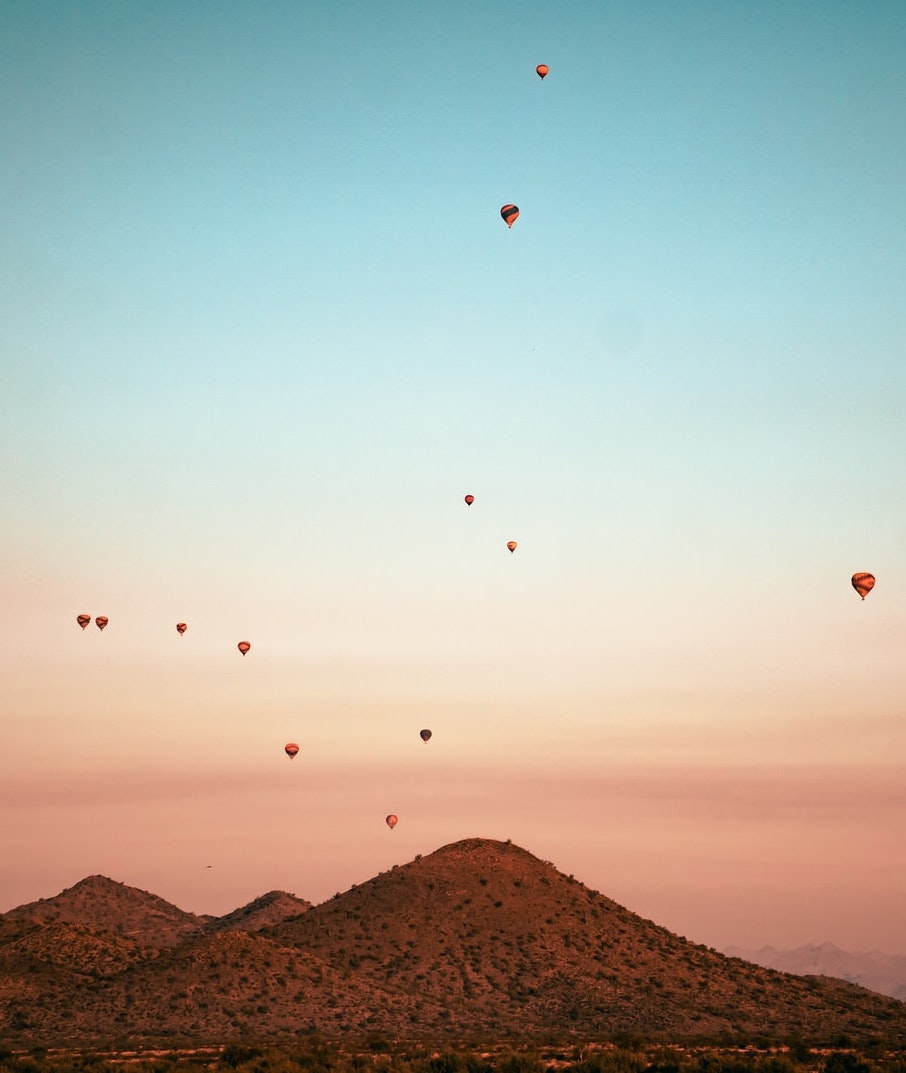 Phoenix and the surrounding desert landscapes are incredible to take in from the air. As you rise up to 3,000 feet on this hot-air balloon adventure, you'll be able to see downtown Phoenix, Camelback Mountain, Lake Pleasant, and State Farm Stadium.
19. Montezuma Castle National Monument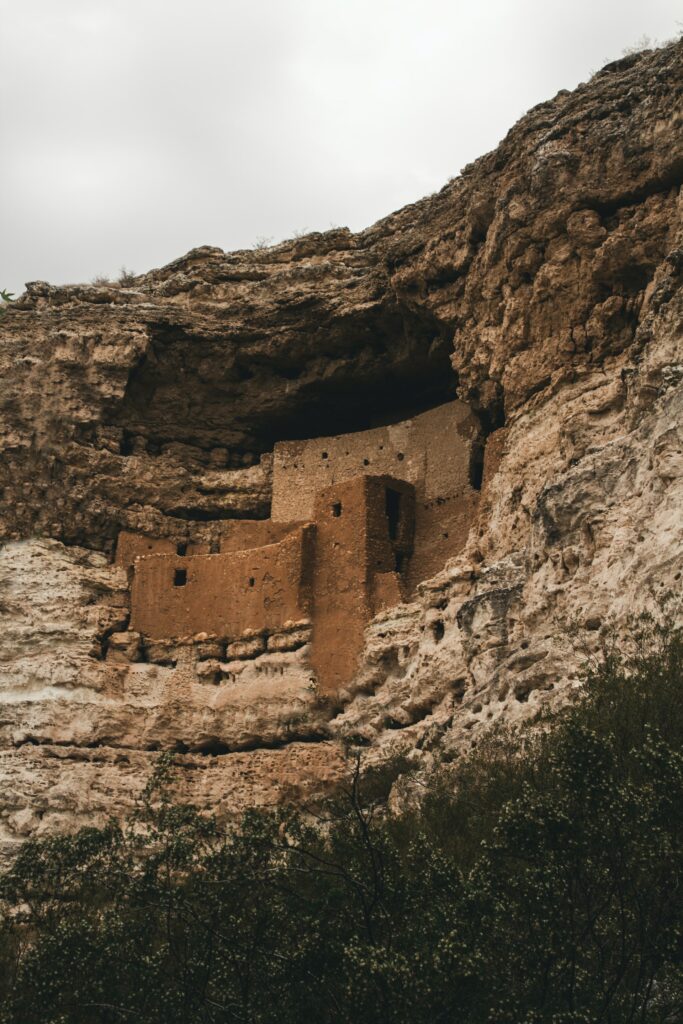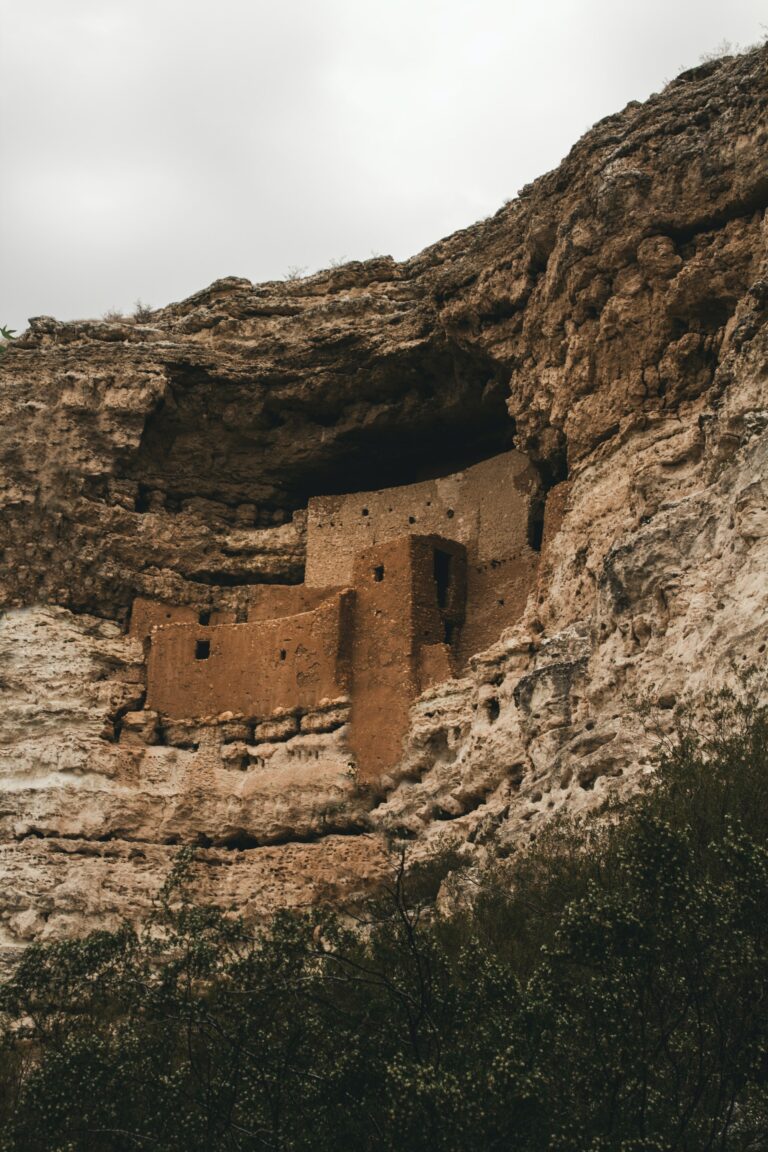 A popular day trip from Phoenix, Montezuma Castle National Monument offers a look into the past, specifically the ingenuity of Native Americans who built expansive dwellings into the sides of limestone cliffs. Similar to the mind-blowing indigenous architecture of Mesa Verde, Colorado, these structures by the Sinagua people were built to last, and so they did. Don't miss out on a trip to Montezuma Castle to learn more.
20. Sedona (Day Trip)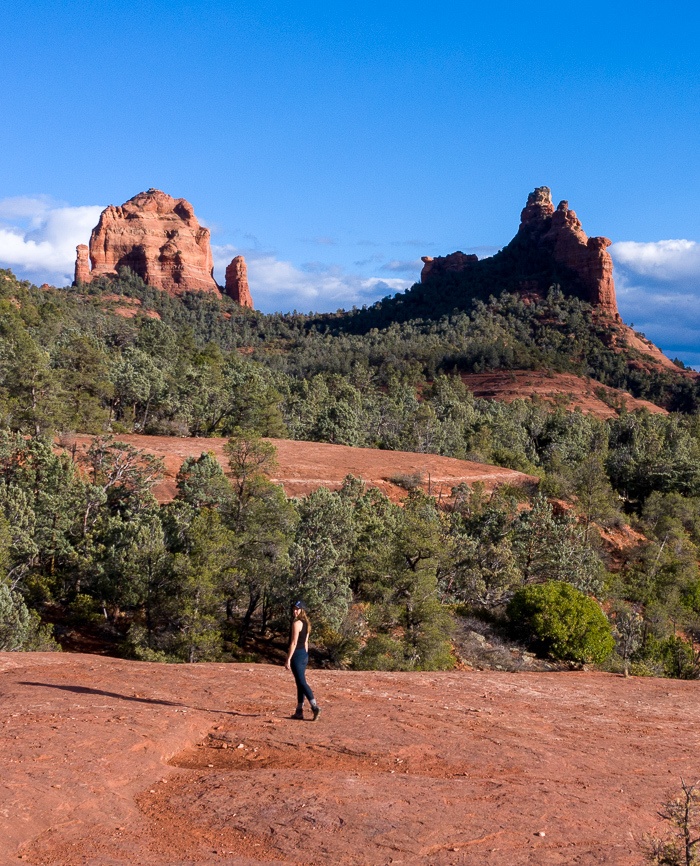 If Phoenix is your base but you want to visit more of Arizona's coolest cities, add Sedona to your itinerary, just a two-hour drive from downtown Phoenix. Known as the state's epicenter for all things spiritual healing, Sedona has an off-beat vibe that attracts visitors who appreciate the great outdoors and traveling consciously.
For more ideas, check out our post about the best things to in Sedona.
***
With so many places just a quick drive away from downtown, renting a car is the best transportation option when visiting Phoenix. Keep this vibrant city as your base while you venture to the outskirts or other cities.
Have you been to Phoenix? What other places would you add to this list?