"I lost my left pinky due to an accident when I was a kid and was bullied throughout my childhood because of it. I grew up to be a shy and quiet person. One day, my friend Bob (the boat captain) introduced me to Big Dream Boat Man, and I was hired as a crew. Everyone on the boat treated each other like family and welcomed me like one. Since then, I watched Bob speaking with the crew and customers in fluent English every day, and decided that I'd one day become a boat captain and show people around the world my beautiful country, too. Today, I am able to chat with you guys, I am a confident person and I think someday I will make boat captain."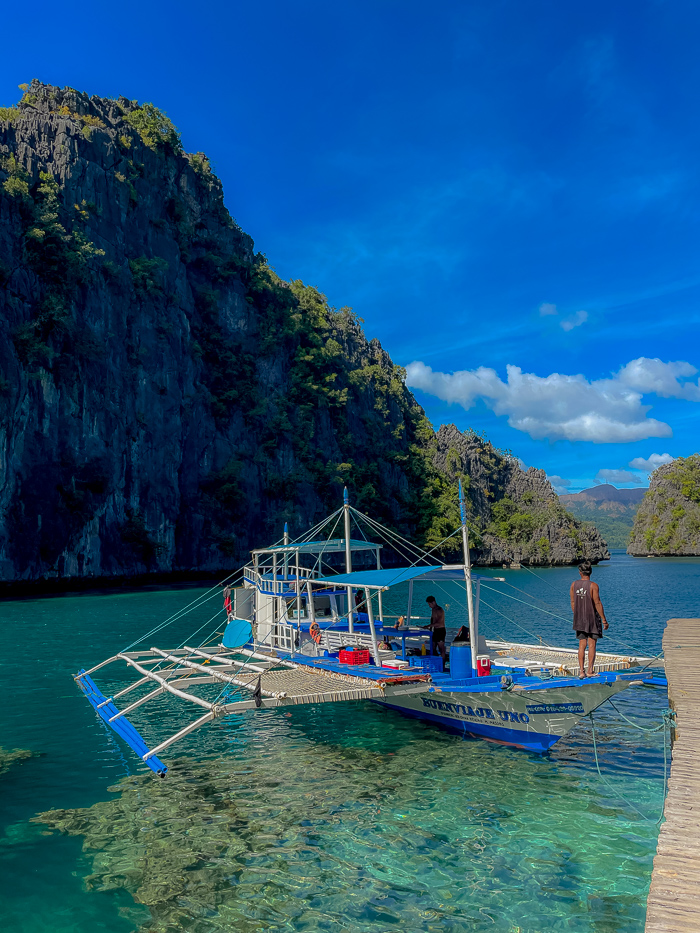 Showing us his nine fingers, Lin, one of the boat crew, shared his story as part of our dinner ritual. It was the first night of our 3D3N Coron island hopping tour with Big Dream Boat Man, an eco-friendly expedition company founded by an English man and a Coron local in 2016. We had spent the whole day exploring hidden islands and snorkeling with colorful fishes and turtles, devouring fresh and delicious seafood and sharing laughter with everyone onboard, and were now having drinks after dinner on a secluded island with nobody else around, trading our stories with each other.
After spending two weeks joining several island hopping group tours with 20+ other people each time, this off-the-beaten-path journey was much, much appreciated. Below is my honest review on the Big Dream Boat Man Coron Island Life expedition and why, if you are only doing one tour on Coron, this should be it: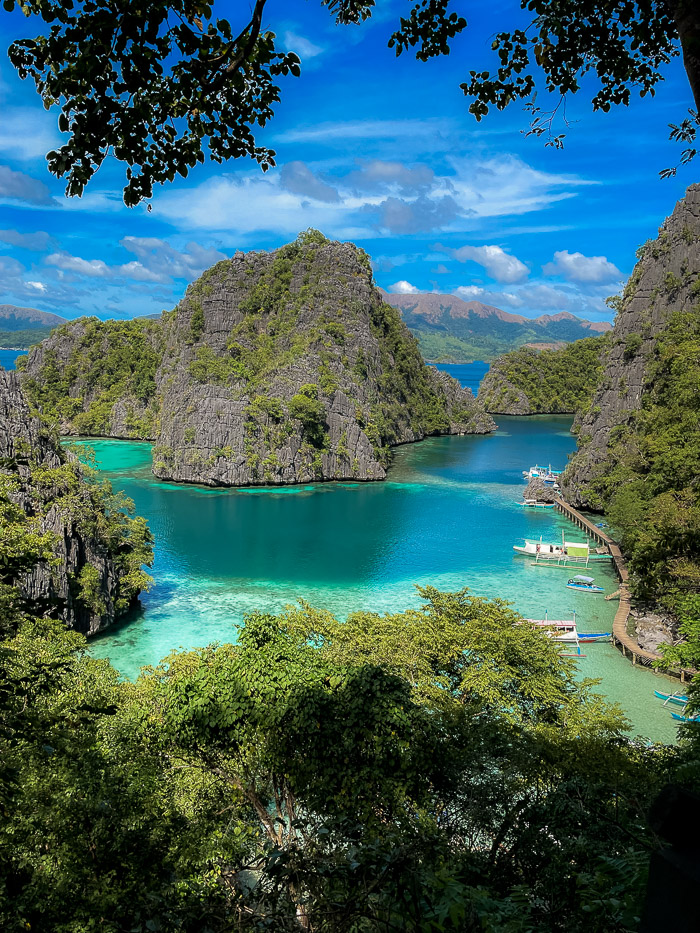 Fuss-free booking experience
On Big Dream Boat Man's website, booking the tour was a fuss-free experience. Simply select the dates that work for you, make a 1/3 deposit payment, and wait for your expedition preparation document via email on things to note and bring (I have a packing list for you below!).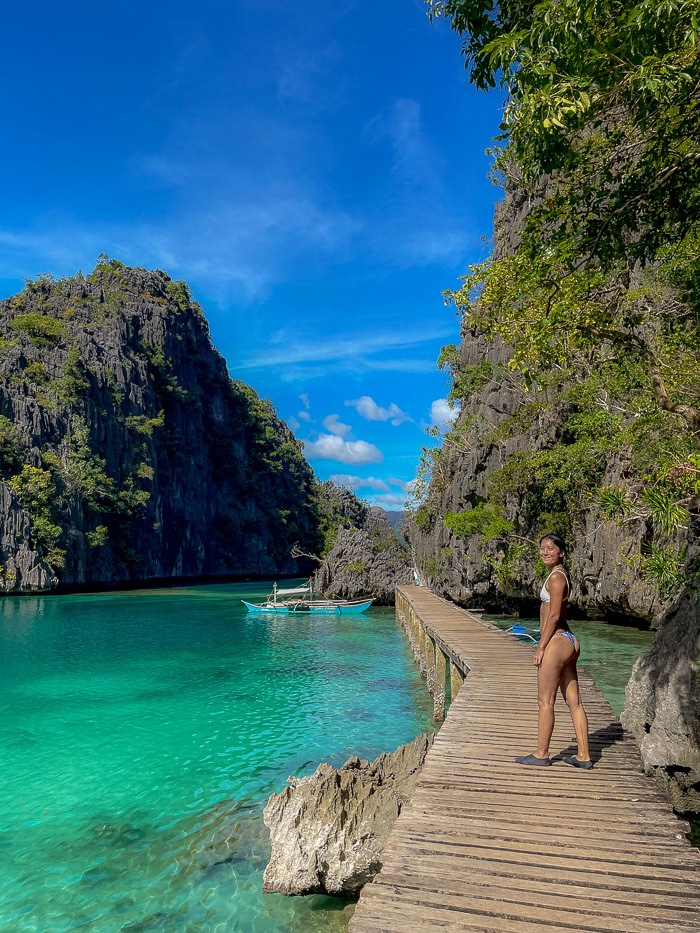 You will need to purchase your own travel insurance for this trip, and I recommend that you do, not only for this particular expedition but for every time you travel. Accidents happen, and you want to have access to healthcare and be compensated for any unfortunate events when abroad.
You are also required to complete your payment upon arrival in cash. If you have any special requests, i.e, dietary requirements, you may do so via email prior to your expedition. I had some questions, and the team responded within 24 hours.
Off-the-beaten-path itinerary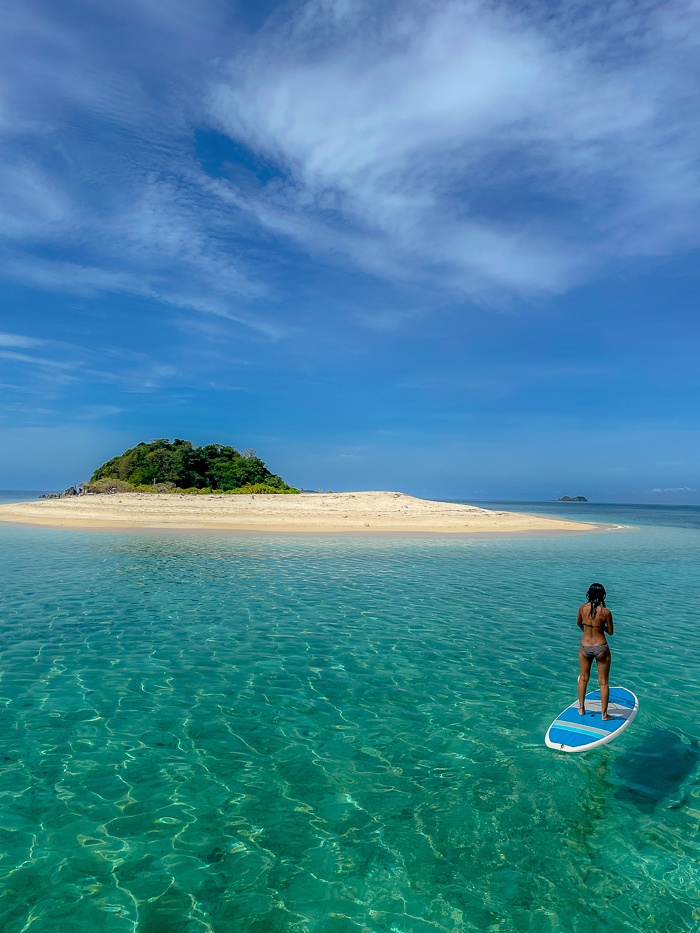 There's no shortage of day tours that will take you on an island-hopping journey on Coron. I personally took two of them, the Coron Super Ultimate Day Tour and the Coron Island Escapade Day Tour (you can read my review on these day tours here). While they were also a lot of fun, I had to share them with other tourists in life jackets. Several times, we headed towards spots that were raining because the routes of these group tours are not flexible at all. The biggest advantage of the BDBM expedition is that, since it is a private, multi-day trip, we got to avoid peak hours at popular sites and venture out to islands that are not on the radar.
Note: BDBM does not offer a fixed itinerary. Depending on weather conditions, the boat may take you to alternative spots or change the sequence of stops. I personally appreciated that!
Day 1: Kayangan Lake, Twin Lagoon, Banana Island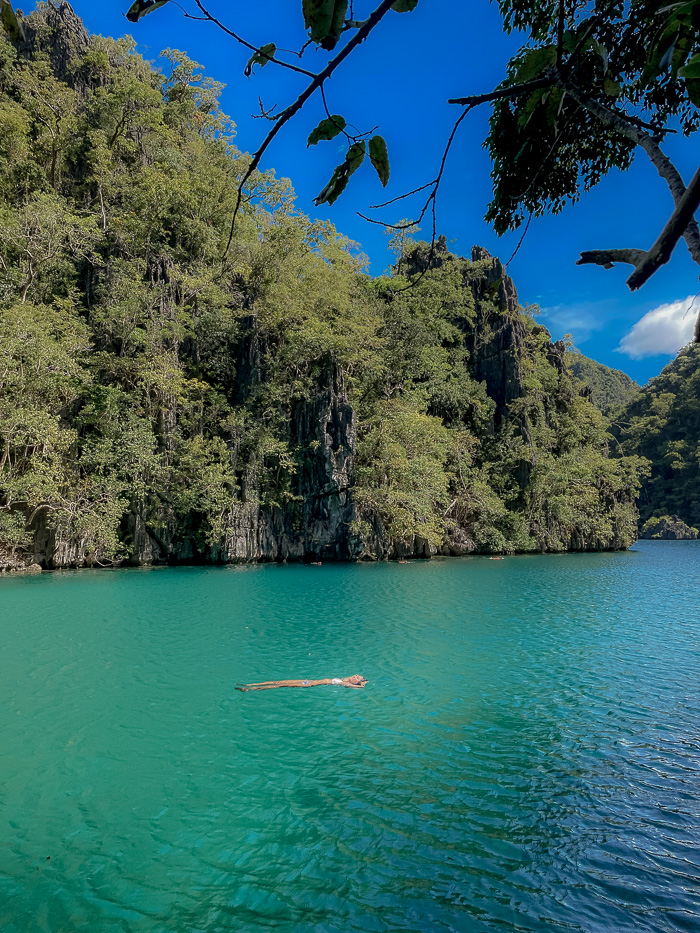 We met up at Luis Bay Restaurant at 11am, and took a short walk to the pier to board. Refreshing cold drinks were served as we left the port, and the crew introduced themselves. Shortly after, we arrived at our first stop, the famed Kayangan Lake, as the group tours were leaving. We did not have to queue to get to the halfway viewpoint and had the lake all to ourselves for a good half an hour before two other people arrived on a private boat trip. After an hour of swimming and relaxing in the crystal clear freshwater, we made our way back to the boat, where lunch awaits. Talk about lunch with a view!
Next stop was Twin Lagoon, another popular spot we enjoyed without many other people. Once you swam past a tiny gap, towering cliffs welcome you into a mix of salty and fresh water swimming area. Some spots were a bit too cold for comfort, but swimming in was such a magical experience. We spent about 45 minutes here, and freshly fried banana fritters welcomed us back on the boat.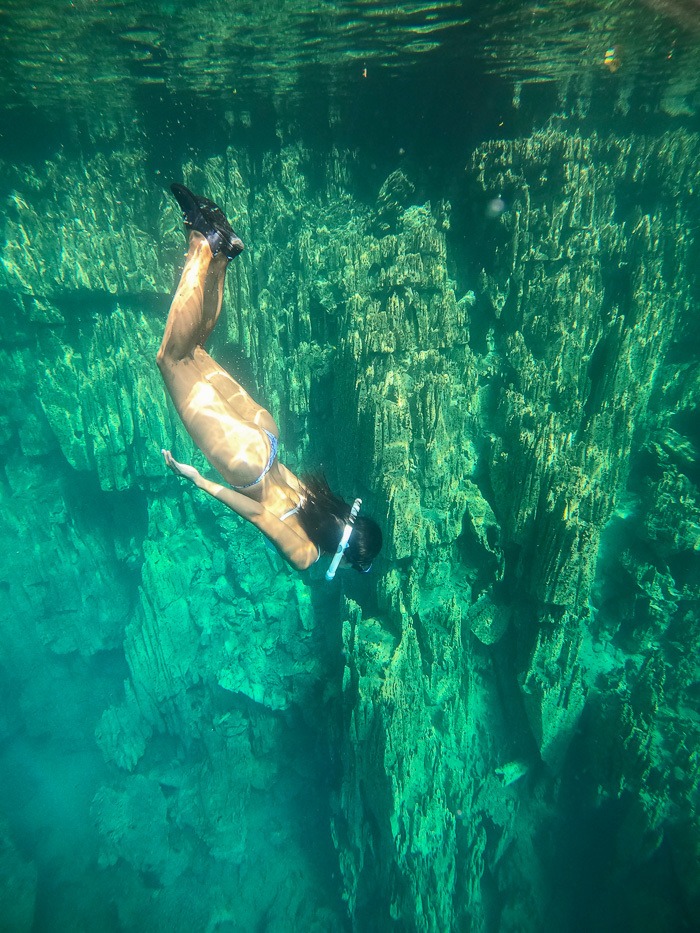 As we made our way to Banana Island, our base camp for the night, I can't help but smile at how pleasant the first day had been. Our first night was spent at an old concrete guesthouse. One cannot ask for more with a standing fan, a big mattress, and a private bathroom. For the shower, water drawn from the well on the island was provided in a big container, and you do it by pouring water over yourself with a water scoop.
Day 2: Ditaytayan Island, Culion Island, Lusong Gunboat, Lusong Coral Garden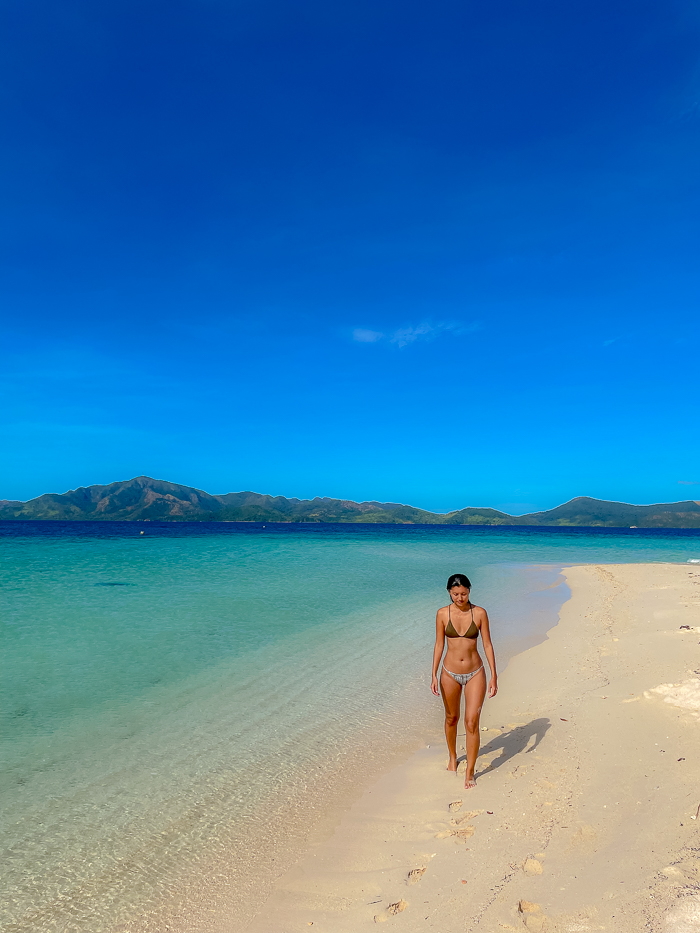 We kickstarted the day with breakfast on Banana Island before venturing out to Ditaytayan Island, known for its beautiful white sandbar. We were the first boat to arrive and had the sandbar all to ourselves for a good 20 minutes! The soft sand was dreamy to lay on as we got our tan in. It was such a beautiful start to the day.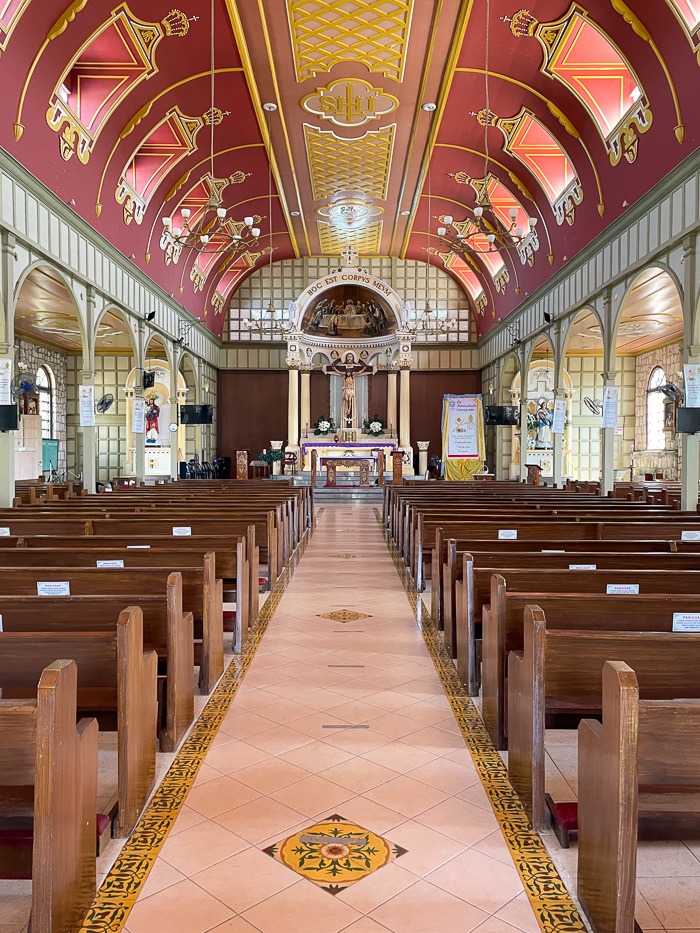 Next, we took a break from water activities and explored Culion Island. Our boat captain and another crew took us to the Culion Church, which is made of coral. We also walked up to a viewpoint and enjoyed the glistening water from above. The rest of the crew took the time to restock on groceries on the island and prepare our lunch. I really enjoyed this stop as it was also an opportunity to experience a more local island.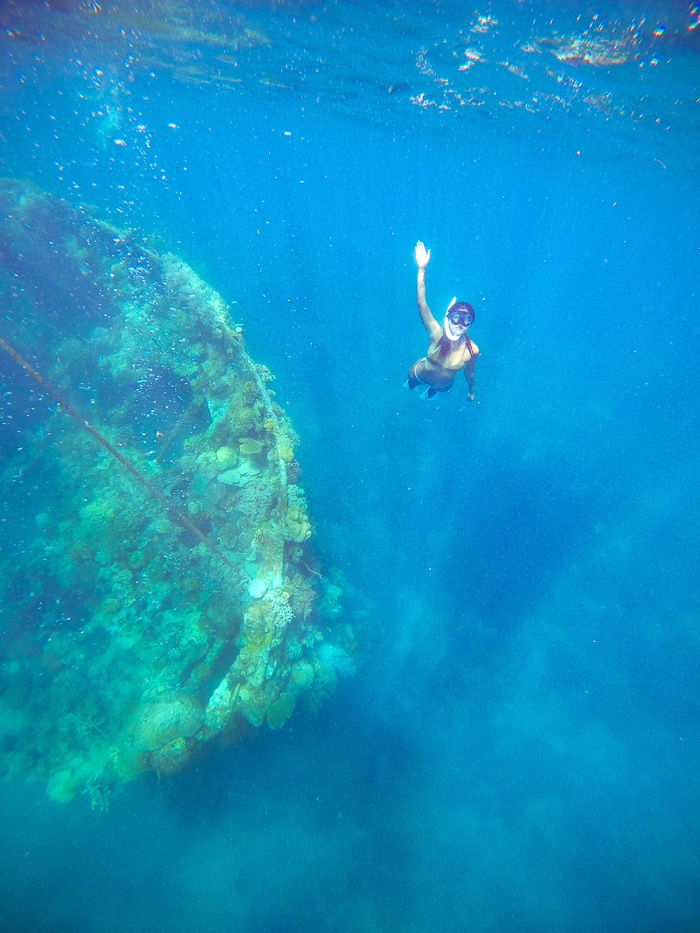 After lunch, we made our way to Lusong Gunboat and Lusong Coral Garden, where we free dived around a shipwreck from WWII. It was so much fun checking out the gunboat as our boat crew show off their free diving skills by getting through the ship panels. When we were done exploring the shipwreck, we continued the adventure by snorkeling around some of Coron's most abundant coral gardens. We were even lucky enough to spot three turtles!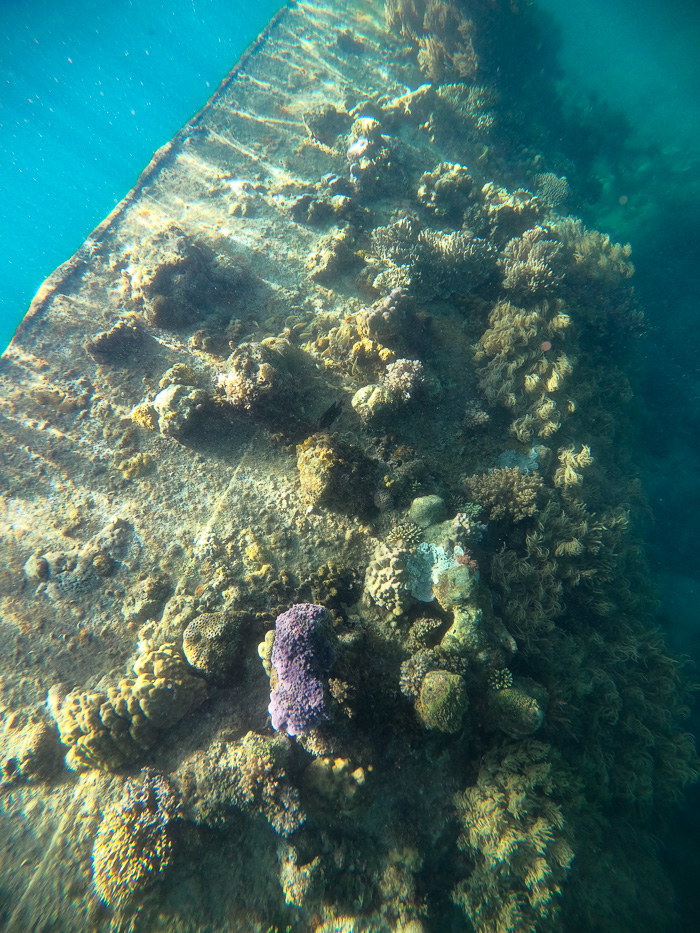 As our boat made our way to the second base camp on Pass Island, we had snacks, played board games, and took power naps on the multihull nets. We did not expect how beautiful the golden hour would be on Pass Island. It was my favorite base camp out of the expedition! More on the sleep condition below.
Day 3: More snorkeling + shipwreck adventures, South Cay, Black Island, Unknown Campsite
The 3rd day started with more snorkeling and shipwreck adventures. The shipwreck was lively with colorful corals and fish, and was a ton of fun to explore. We then made our way to my favorite stop of the entire trip, the South Cay. It was simply magical – there was absolutely no one else in sight, the water was unbelievably blue and calm, and the cay itself was beautiful white sand with a mini jungle on top. I had the best SUP experience here. Yes, there was a kayak and a stand-up paddle board onboard, and we fully utilized them.
After a big lunch, we made our way to Black Island. On this secluded island, few day tours visit due to its location, and we saw monitor lizards, a legendary cock (I will leave the story out so the crew can tell you), and two mystical caves that are used for spiritual rituals. The caves were absolutely stunning, and the water in two pools was deep enough for cliff jumping. We then spent an hour chilling on the beach before making our way to the base camp of the day – I can't remember the name of the island, but I guess it doesn't matter!
The crew set up a bonfire on the beach, and I was already missing this epic adventure. We slept in a straw hut, and the next morning, after watching the sunrise on the island, we made our way back to Coron's main island and said goodbye to everyone.
Unique overnight experience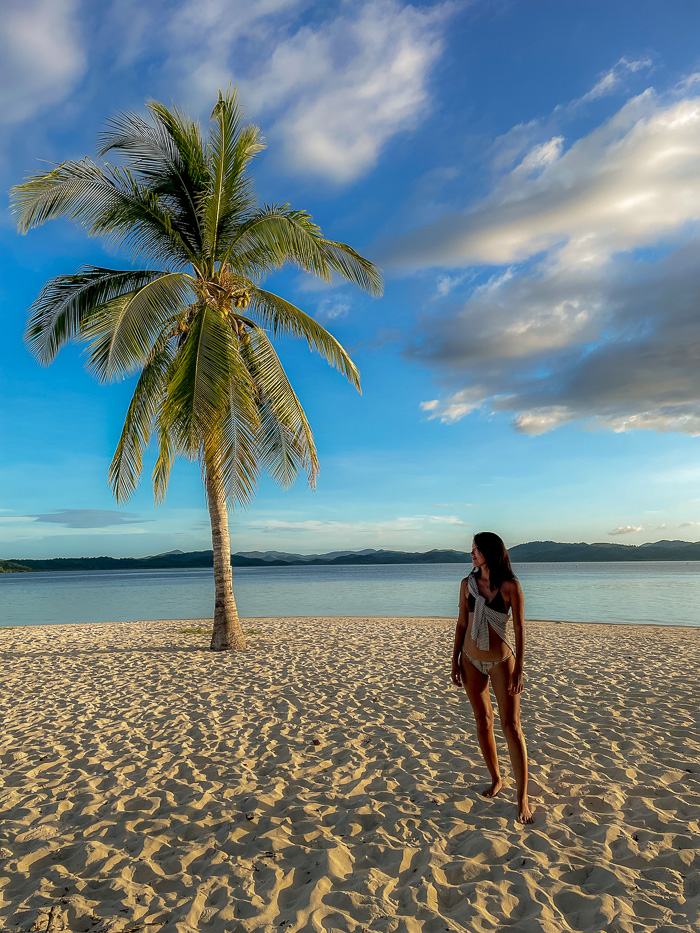 Expect bare-bone accommodation on this expedition, but I think it makes the experience even more unique and memorable. They are connected to several base camps, some of which consist of basic beach huts with separate shower and toilet facilities, while others may be campsites or guesthouses. You wouldn't know for sure where you are sleeping that night until midday, and I think that adds just a bit more excitement to things.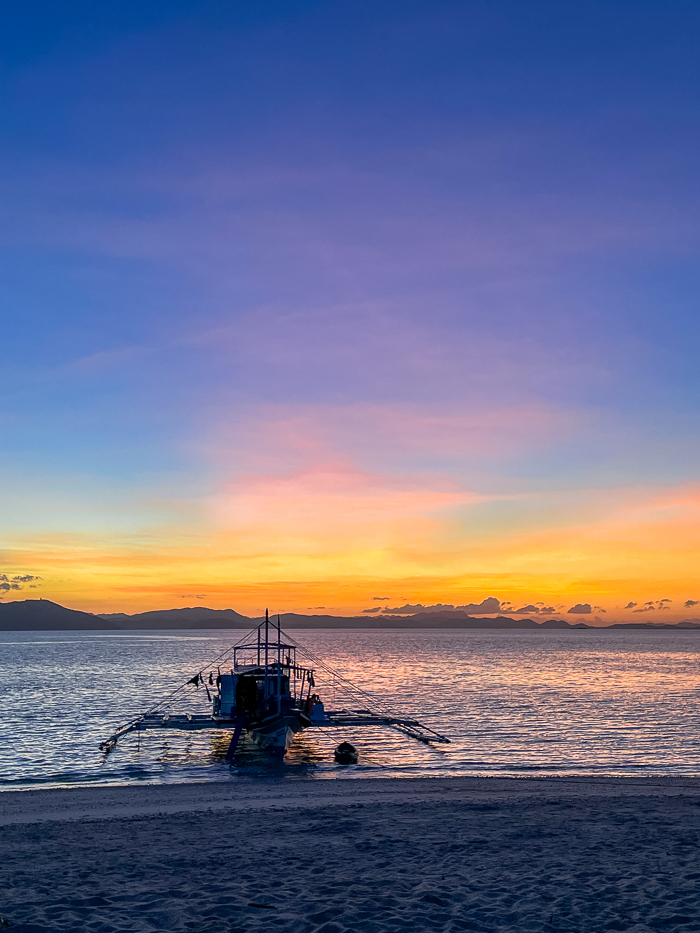 I have to admit that I was a little bit put off by the water smell at the first base camp, but it made me realize how much I take access to clean water for granted. It was also an opportunity to put myself outside of my comfort zone, and I definitely appreciate that. That said, I adored our second base camp with the cute beach huts and incredible location that was perfect for sunset. We did not do tent camping, but it can be the case for some. Towels and basic toiletries are provided though it'd be much more eco-friendly if you brought your own. Electricity was available during the night and was sufficient to charge our batteries. Some base camps even had reception if you need to be online. I personally was on airplane mode, and it was a much-needed digital detox.
If you are used to camping, the sleeping and bathroom situation will not be a problem for you at all. If you typically stay in hotels on your trip, take it as an opportunity to experience something different!
Impeccable service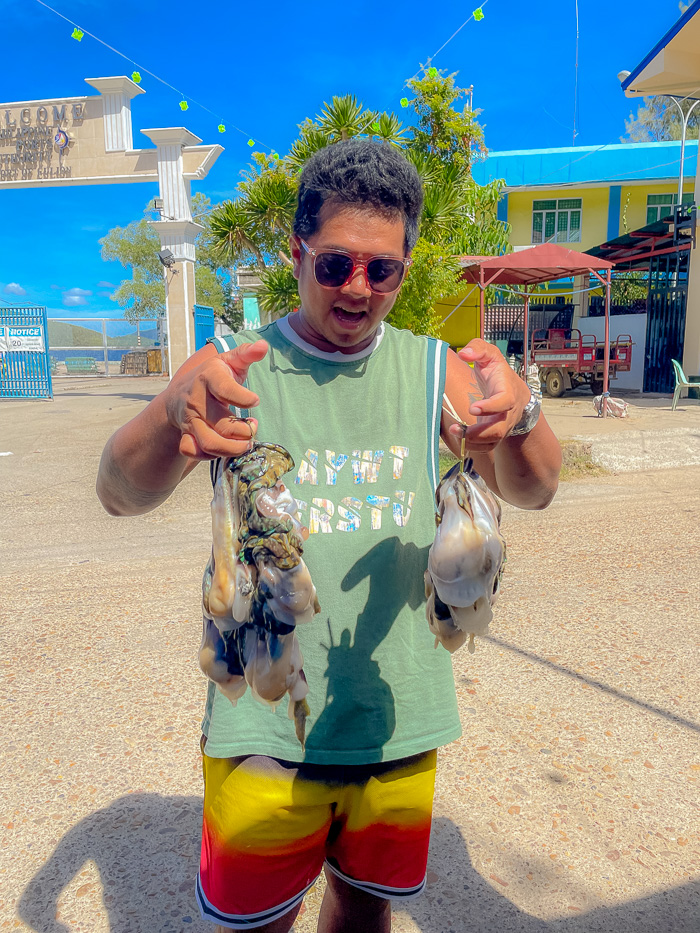 The company boasts its crew service, and they have every right to do so. From the moment we were onboard, we were treated like family. Whilst most boat tours throw in a brief introduction to the crew, and there's always a clear separation between them and the guests, the BDBM crew genuinely wanted to connect, and the curiosity about each other's culture led to many meaningful conversations. I felt like I really got to know them – their childhood memories, personal goals, and favorite parts of their job. They even handmade bracelets and anklets for us as souvenirs! It is clear that they love what they do and are proud of it. Their spirit and enthusiasm made the trip.
Delicious food every day!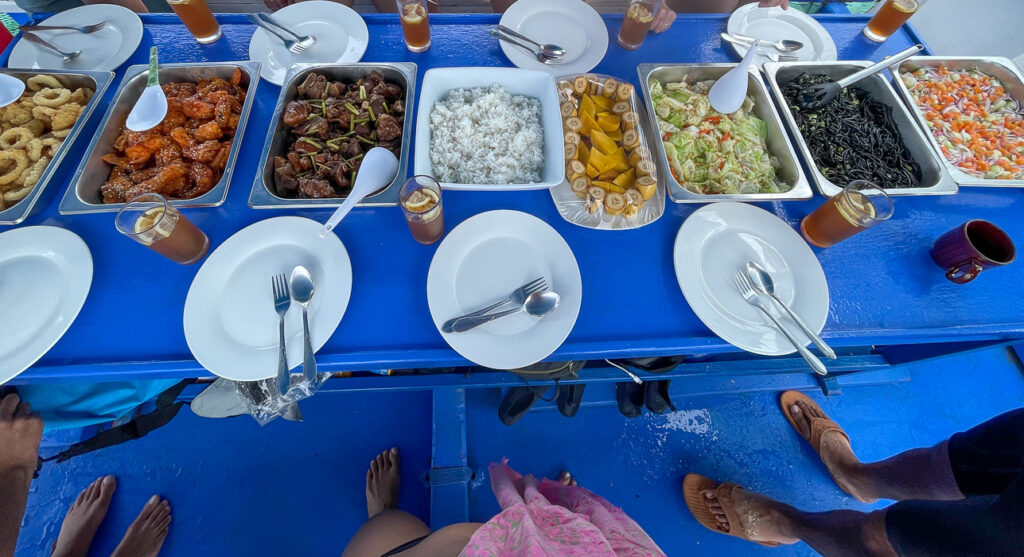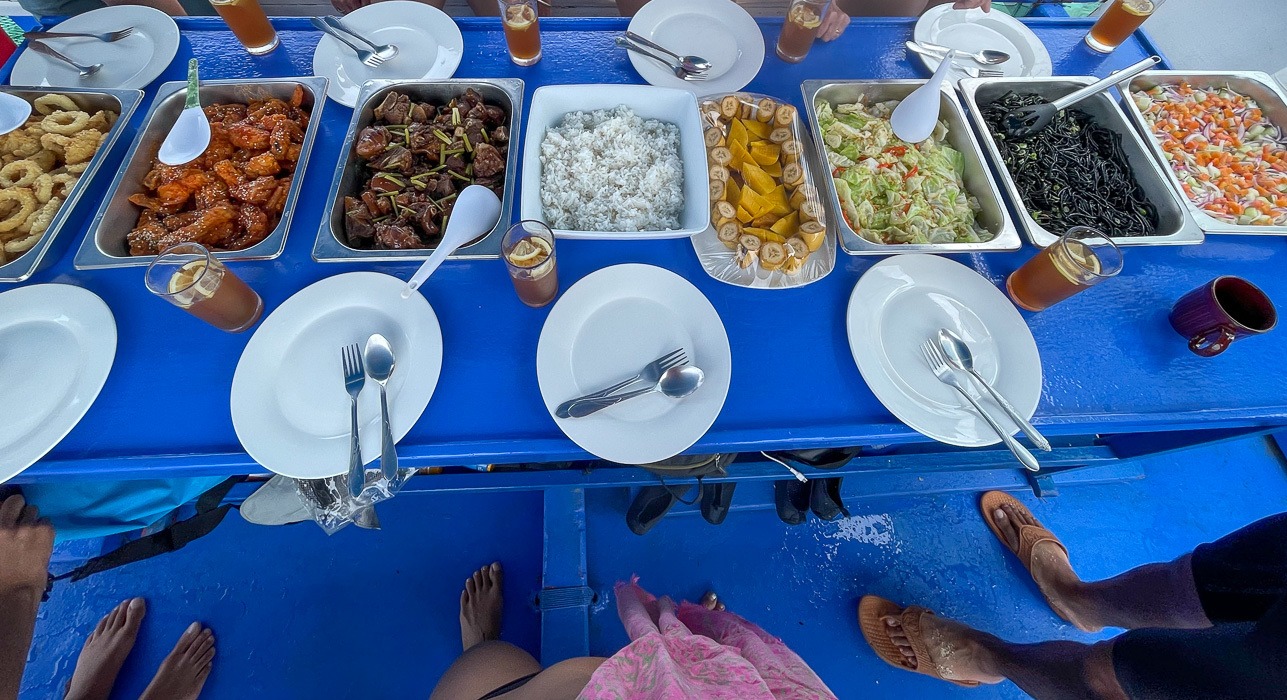 Most of us agreed that the food we had on this expedition was some of the best food we had in Coron. Our chef worked at high-end restaurants, and we were absolutely impressed, especially given the limitations of a mobile kitchen. There was always something different served at each meal, always more food than we can finish, and always delicious.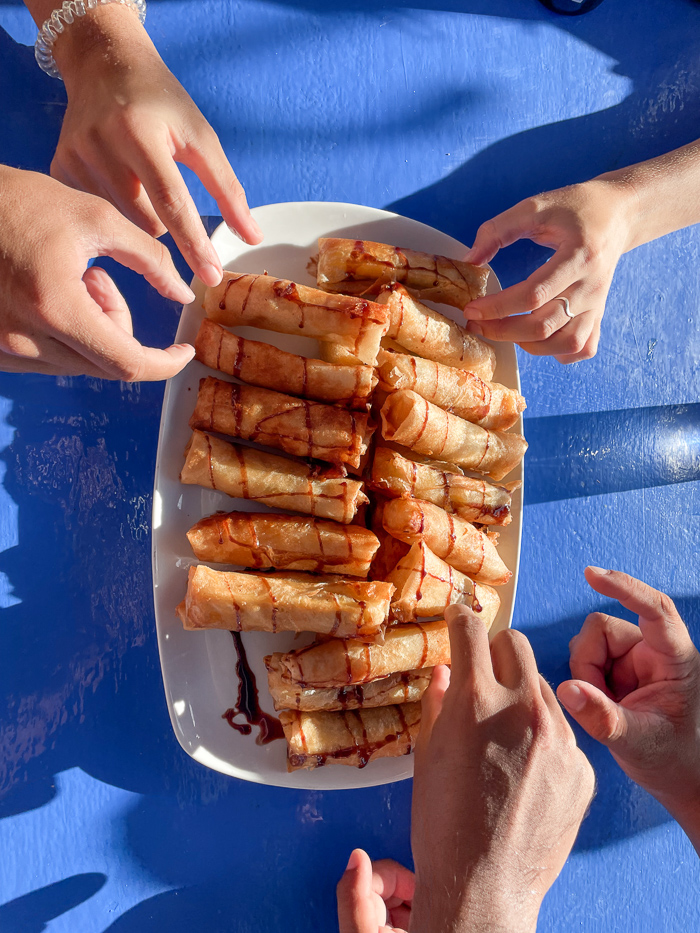 For breakfast, it's a combination of typical Filipino + western items, including rice, sausages, eggs, pancakes, and toast. For lunch and dinner, our chef spoiled us daily with delicious seafood (we had it all on this trip – fish, prawns, squid, and even crab), healthy vegetables, well-cooked meat, and fresh fruits, and we had at least six dishes to work on each meal! Drinks are served whenever we wanted – have I mentioned that alcohol is free?! Nothing like a refreshing beer after an hour of snorkeling in salty seawater. In between meals, we got to try local snacks, including banana fritters and ginataan. I mean it when I said it was challenging to get hungry on this expedition.
If you have any specific dietary restrictions or allergies, communicate this with the team beforehand, and they will adjust accordingly.
It's an expedition for everyone.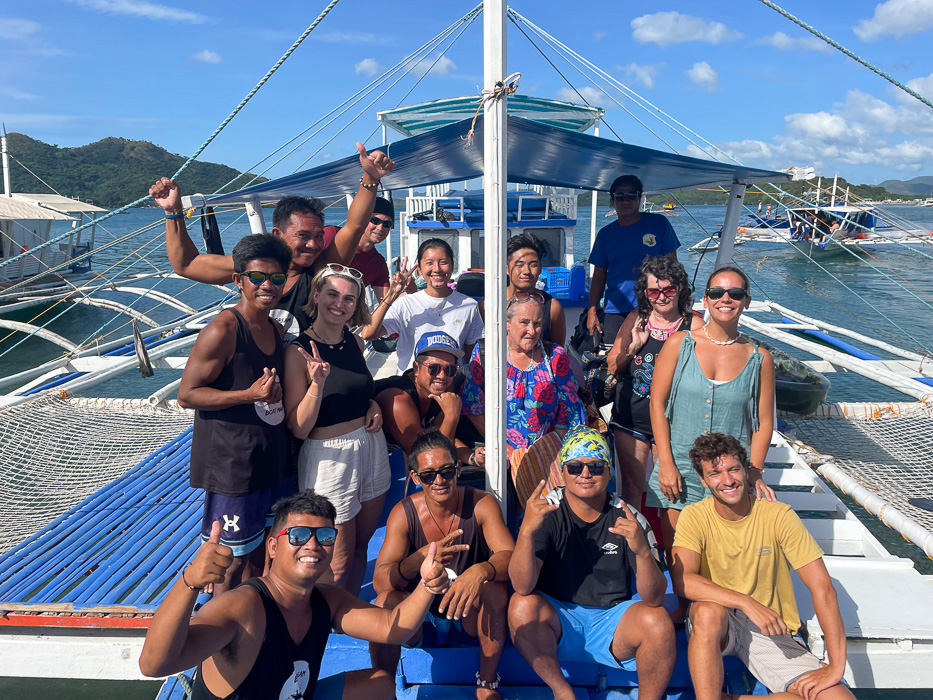 On our boat, there were 8 of us: a couple in their 20s, two awesome Aussie ladies in their 60s (and absolutely rocking it), a solo female traveler, a solo male traveler, and a pair of siblings. So, really, it's an expedition suited for all kinds of travelers, though there's a minimum age limit of 14 years old. Sorry, kids!
You will meet like-minded people who are in for a unique adventure and have a great appreciation for authentic local culture – you know, just like yourself. The 8 of us got along really well, though anytime someone needed some time alone, there was plenty of space on the boat to take a quick nap or read a book on. We were so well-fed throughout our journey that there was no opportunity to be hungry! You need to be physically healthy though there were not any particularly demanding activities. I found that the flow of the daily itinerary was well-designed, and we had sufficient time to rest between stops. The sleep and shower situation was pretty basic, but no one had any major complaints.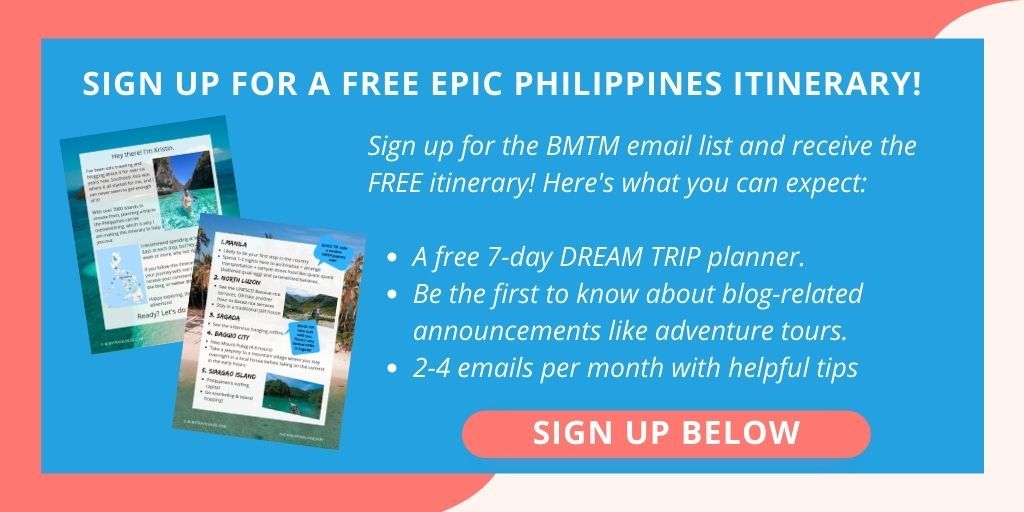 Fine, I went for a 2-hour full body massage the day we returned. With that said, I'd recommend this expedition to everyone with an open mind and an adventurous spirit.
Is it worth the money?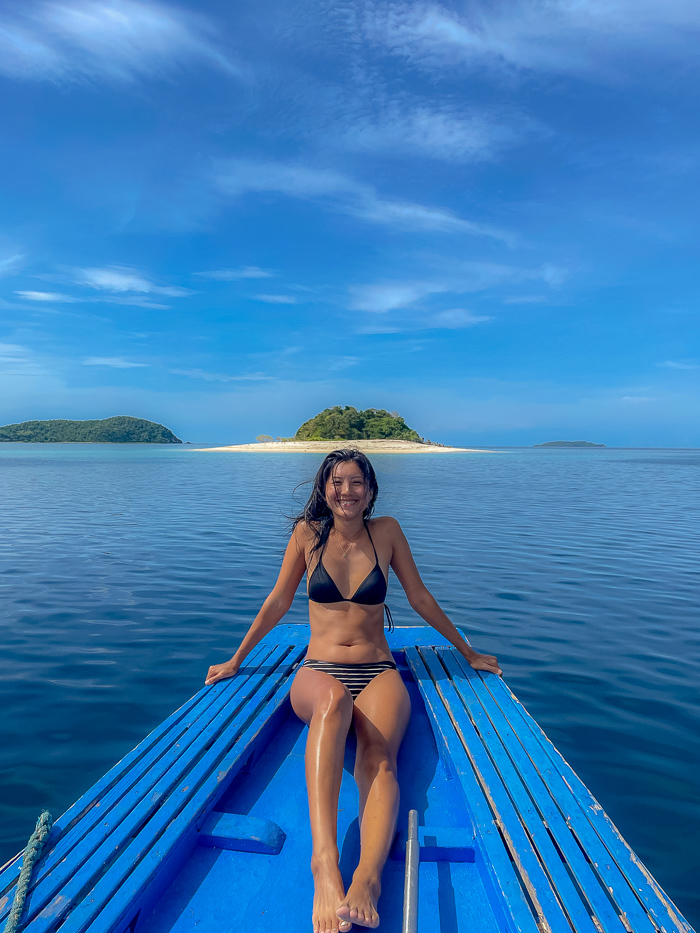 Given that an island hopping day tour in Coron typically costs about $30 is the Big Dream Boat Man tour worth the seemingly steep $450 price tag?
Yes.
For all of the reasons I've included above, but also the inclusion of the tour itself: 3 days of island hopping, all meals and drinks (including alcohol), towels, mask & snorkel, and accommodations. All of this for an average of $150 a day is actually worth it. I'd even recommend this as the only thing you do in Coron.
What to pack for your BDBM island-hopping expedition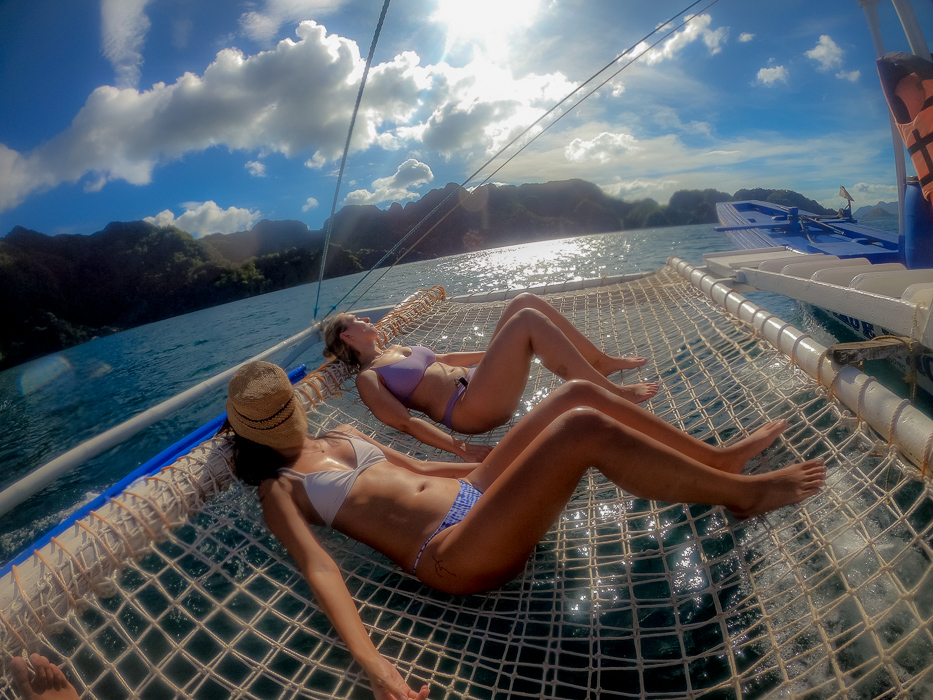 Now that you are convinced to join the expedition, let's talk about what to bring on board. You are allowed to bring all of your luggage on board, but the bigger bags will be stored under the boat and are only accessible at night (if you really need something from them). Your day bags are stored in the captain's room with easy accessibility. I recommend having a day bag and a dry bag with everything you need and leaving everything else in your big luggage under the boat.
Here's a packing list with all of the necessities you will need throughout the three days:
In your dry bag:
In your day bag:
During the day, I was mostly in my bikini and water shoes. I also had my own snorkeling gear, but you are able to borrow these for free onboard.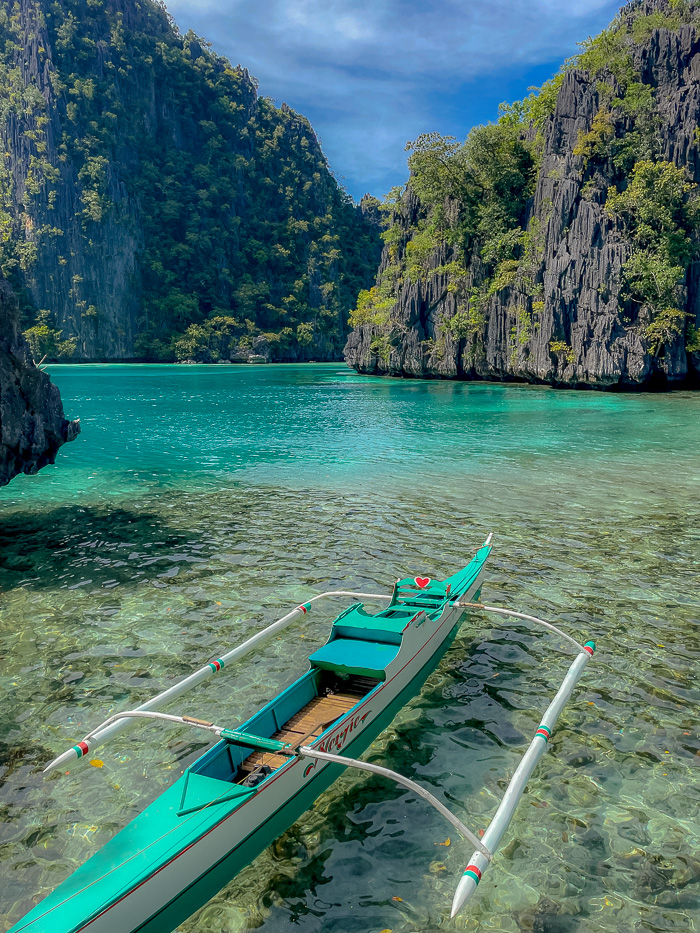 I have been on many multi-day expeditions around Southeast Asia, and this is easily one of my top favorites. Expectations were high due to the raving reviews, but it's safe to say that BDBM knocked it out of the park with an epic itinerary, awesome service, and a true understanding of adventurous spirit. If you are planning a trip to Coron soon, I hope you will treat yourself to this epic adventure.
*This post was brought to you in partnership with Big Dream Boat Man. All opinions on the amazing expedition and awesome crew are my own, as always.