This post was written by Chelsea Loren, one of our Expert Travel Contributors!
Tucked away in the Santa Ynez Valley, just about an hour above Santa Barbara is one of the loveliest hidden gems of California.
While you may have heard of Solvang — also known as the Little Danish Town, did you know that scattered around the area are a number of small towns with some of the best wine tasting rooms?
If you're looking for a relaxing getaway where you can unwind, breathe in the fresh air, and see a part of California that likely doesn't come up on the radar — Santa Ynez Valley, located on the Central Coast is for you!
Sample delights at the local restaurants (they're big on everything being local), spend a day wandering the Danish-inspired streets of Solvang, or sample wine from one of the 40+ tasting rooms in Los Olivos!
Here's a 3-day guide — meant to be taken at a slow and leisurely pace — of the Santa Ynez Valley, located on California's Central Coast!

About the Santa Ynez Valley
While Napa and Sonoma usually take the cake for the go-to wine spots in California, the Santa Ynez Valley shouldn't be overlooked!
Plus, the region delivers charm in SPADES.
Much of the area was built in the late 1800s; the valley was part of a 40-mile long route that stagecoaches followed from Santa Barbara to Los Olivos.
Folks thought the railroad was going to cut inland and bring business to the area. That didn't end up happening, nor did the places grow from their meager beginnings, so the towns are small with beautiful old architecture — it's like taking a step back in time.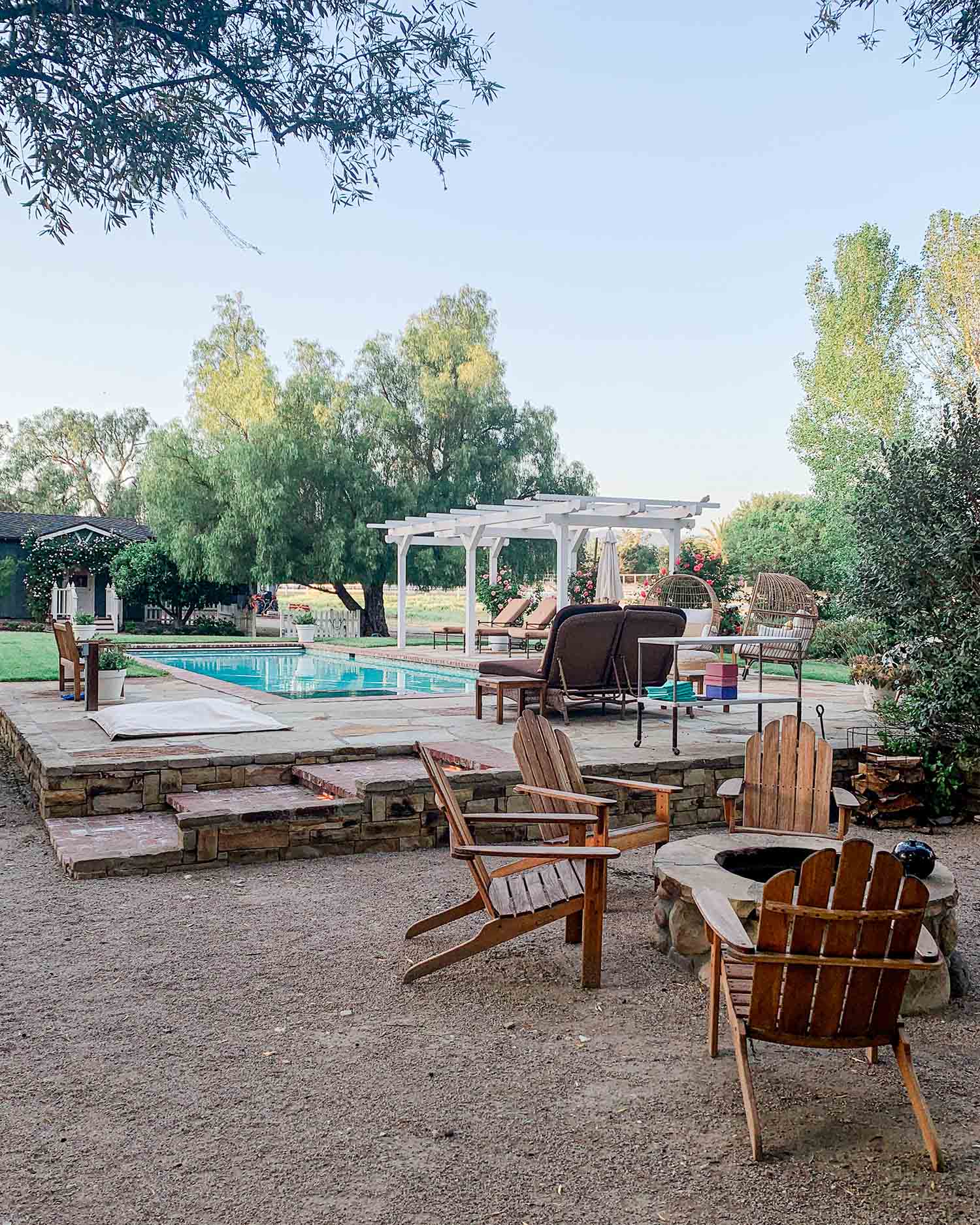 Olive Branch Farm
Where to Stay
The valley has several different small towns  — while some of them are within biking distance, others you'll likely want to have a car to get to and fro.
As far as picking a spot to lay your head, we found a gorgeous VRBO — and I could not recommend it enough! If you're traveling with family or a group of friends, this modern farmhouse is extremely charming, plus it's got a wonderful pool and jacuzzi.
Because this trip is geared toward relaxing and taking time to really chill, I'd highly recommend finding a lovely short-term rental or inn to stay at. Somewhere charming to lay your head!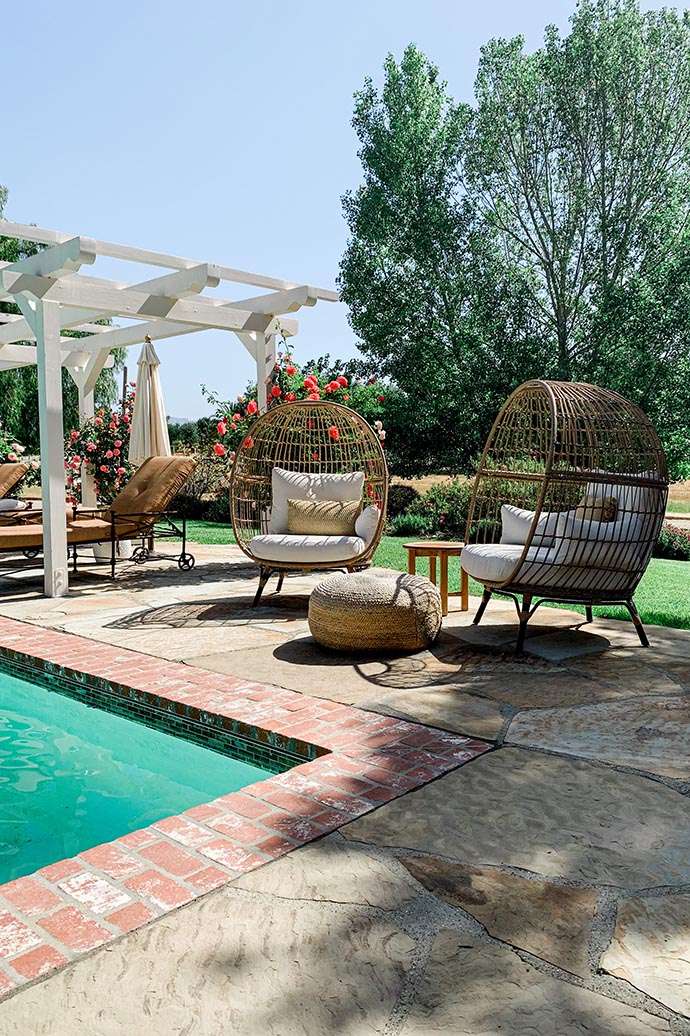 Here's a quick rundown of the different towns in the area:
Los Olivos
You might recognize this place from Sideways. The 40+ tasting rooms that dot the main street of town have turned Los Olivos into a wine lover's mecca.
Los Alamos
Famous for being an Old West stagecoach stop, this town will give you a glimpse into life back in the 19th century. And, that's what I love about California! You can hop from a fancy wine tasting over to an Old West saloon in no time.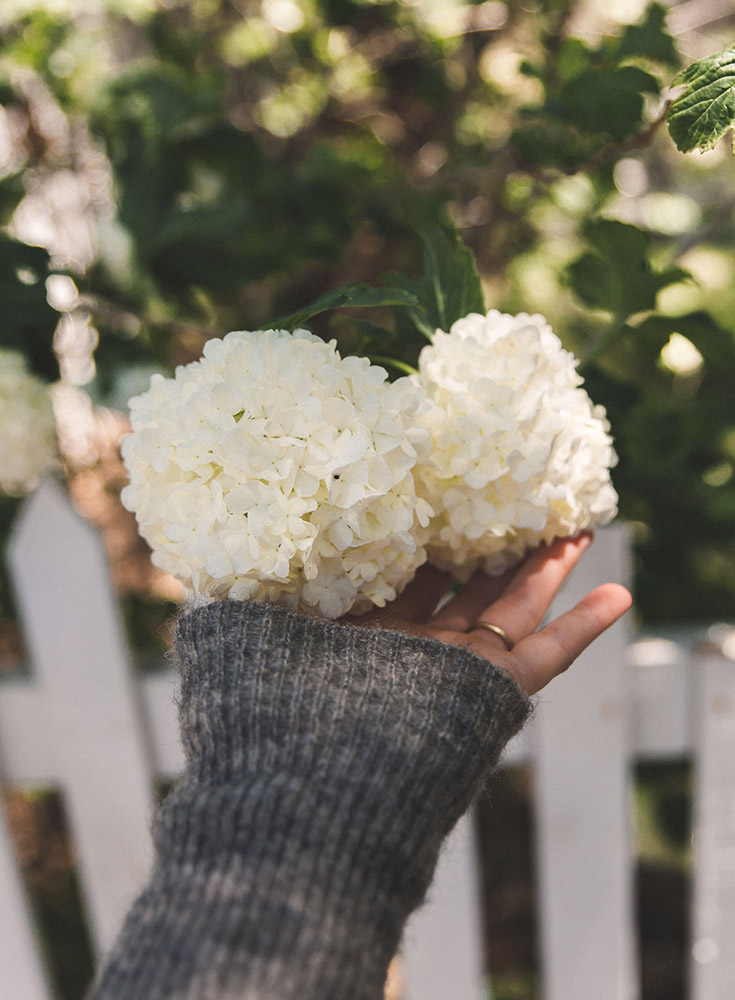 Ballard
Amongst the fields of wildflowers, you will find the tiny town. With fewer than 500 people, it's not exactly hopping, but it's got that small-town charm.
Stop to grab a bite at Gathering Table or Bob's Well Bread to mingle with the locals.
Solvang
With just under 6,000 people, Solvang is the biggest town in Santa Ynez Valley. Famous for its Danish heritage, this gorgeous little spot is filled with unique shops and European-inspired architecture.
Santa Ynez
Like many places in this Central Californian region, Santa Ynez Wine Country is famous for its homegrown vintages. And, while the vino tends to steal the limelight, the local craft beers are well worth sampling as well.
Buellton
Home to the famous Andersen's Pea Soup Place, this small town packs a powerful punch when it comes to artisanal eateries and craft beers.

First Night: Gathering Table for Dinner
I implore you to spend the time and take the scenic route.
If you're coming in from Southern California, you can take Pacific Coast Highway (PCH) the whole way and take in the stunning views.
Planning Tip: Before you go, grab these tips on the top stops along the Pacific Coast Highway.
Regardless of where you're coming from, I'd recommend getting in early to avoid the traffic if you can swing it.
Once you are settled in, head to Gathering Table in Ballard for dinner. Be warned this place is hopping though!
Book in advance to make sure you get a table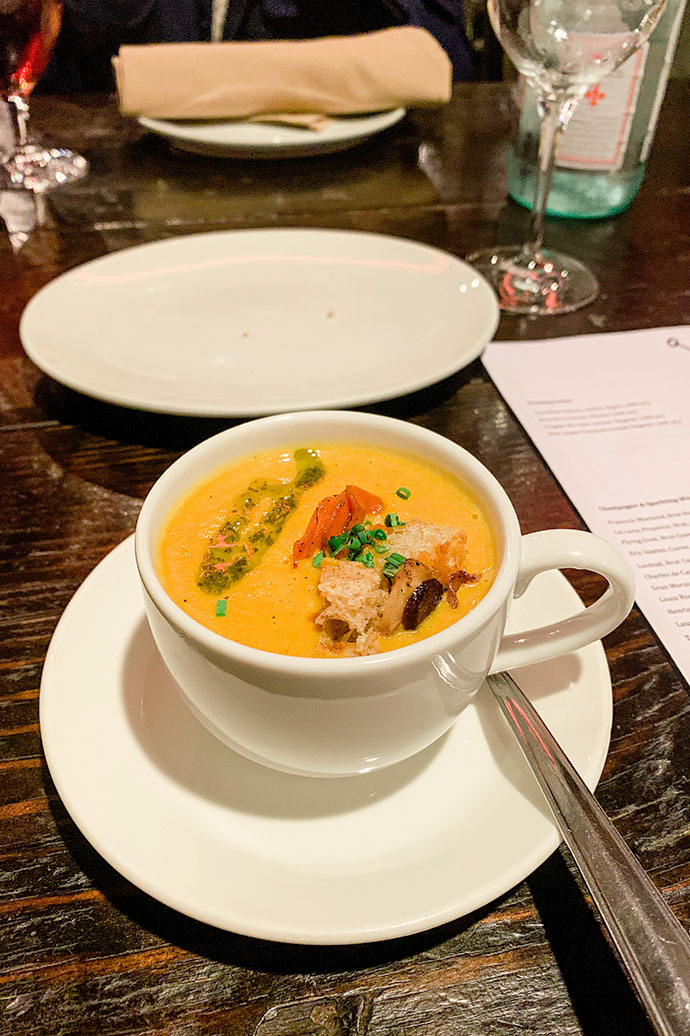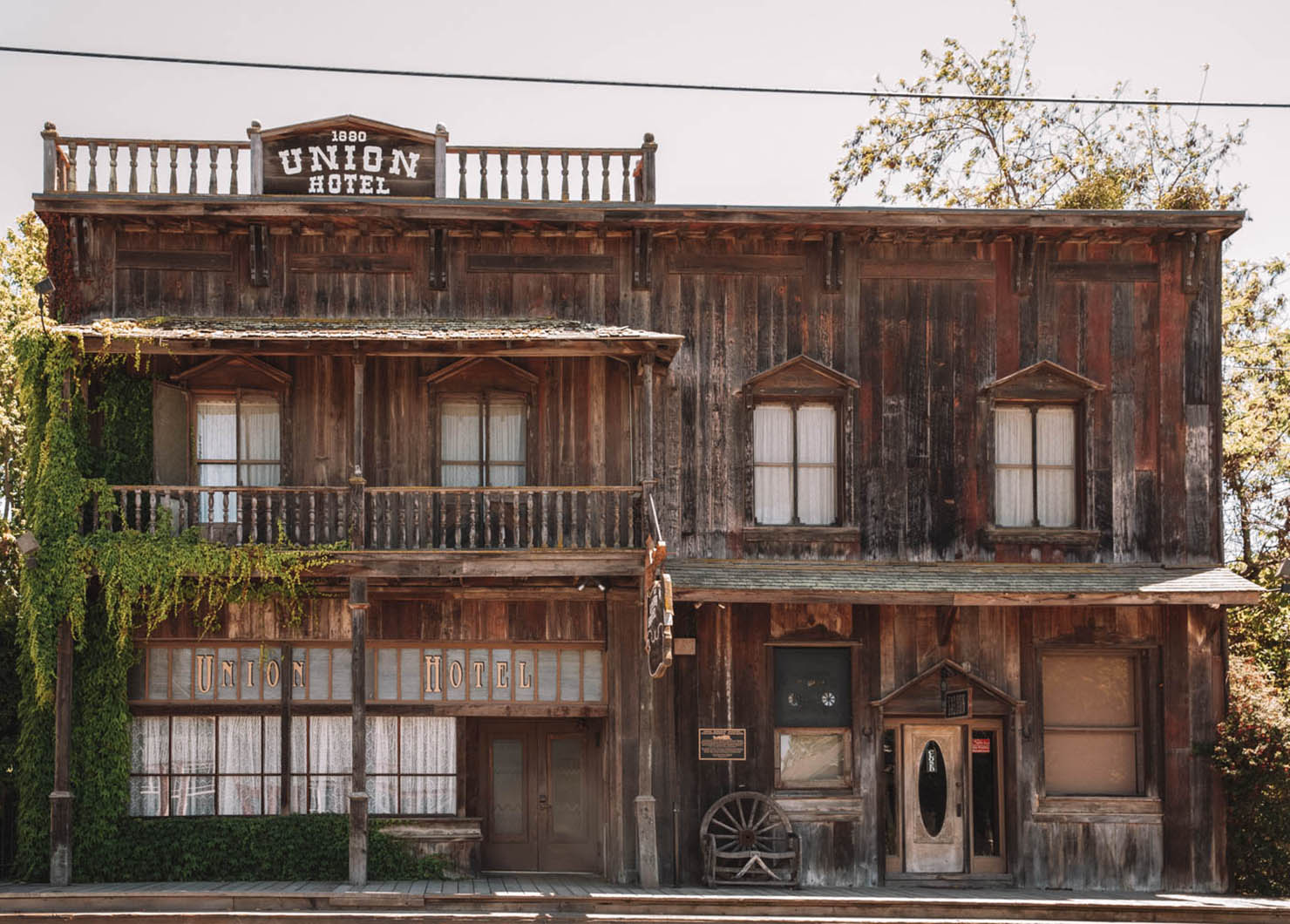 Day 1: Los Alamos
Head to Los Alamos to soak in the Old West vibe. Explore the western town then stop by then 1800 Saloon. Linger over lunch or just grab a drink and a few photos.
If you booked a place with a pool — this is the perfect time to unwind with a local bottle of wine.
Once dinner time rolls around, go for upscale Italian at S.Y. Kitchen. Like many local hotspots, you'll definitely want a reservation here so plan ahead.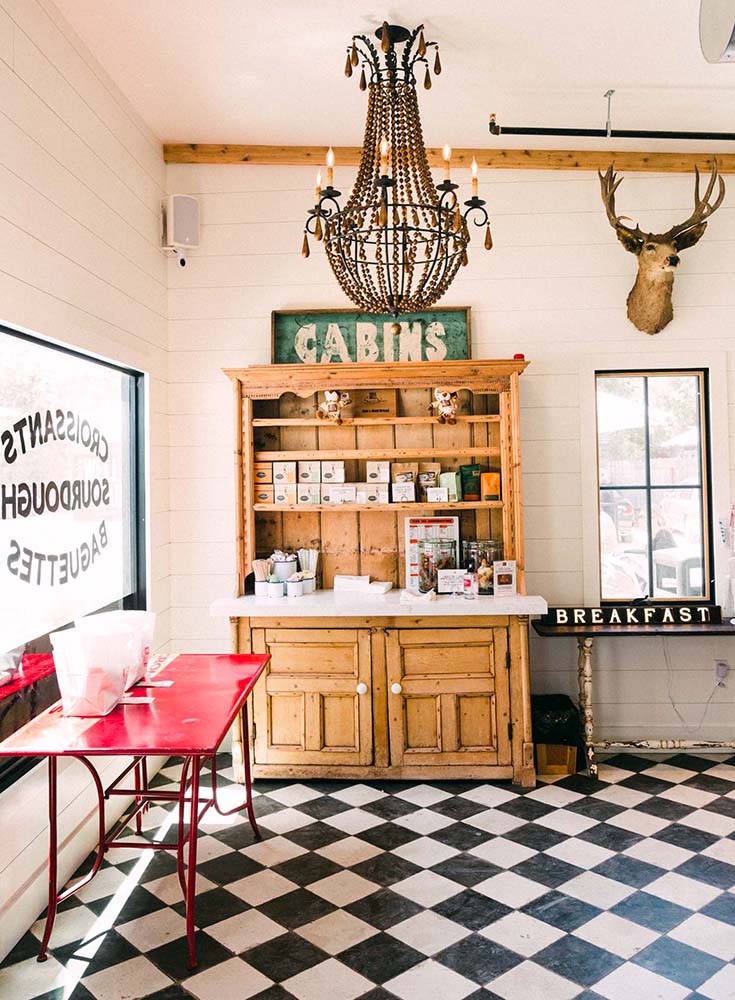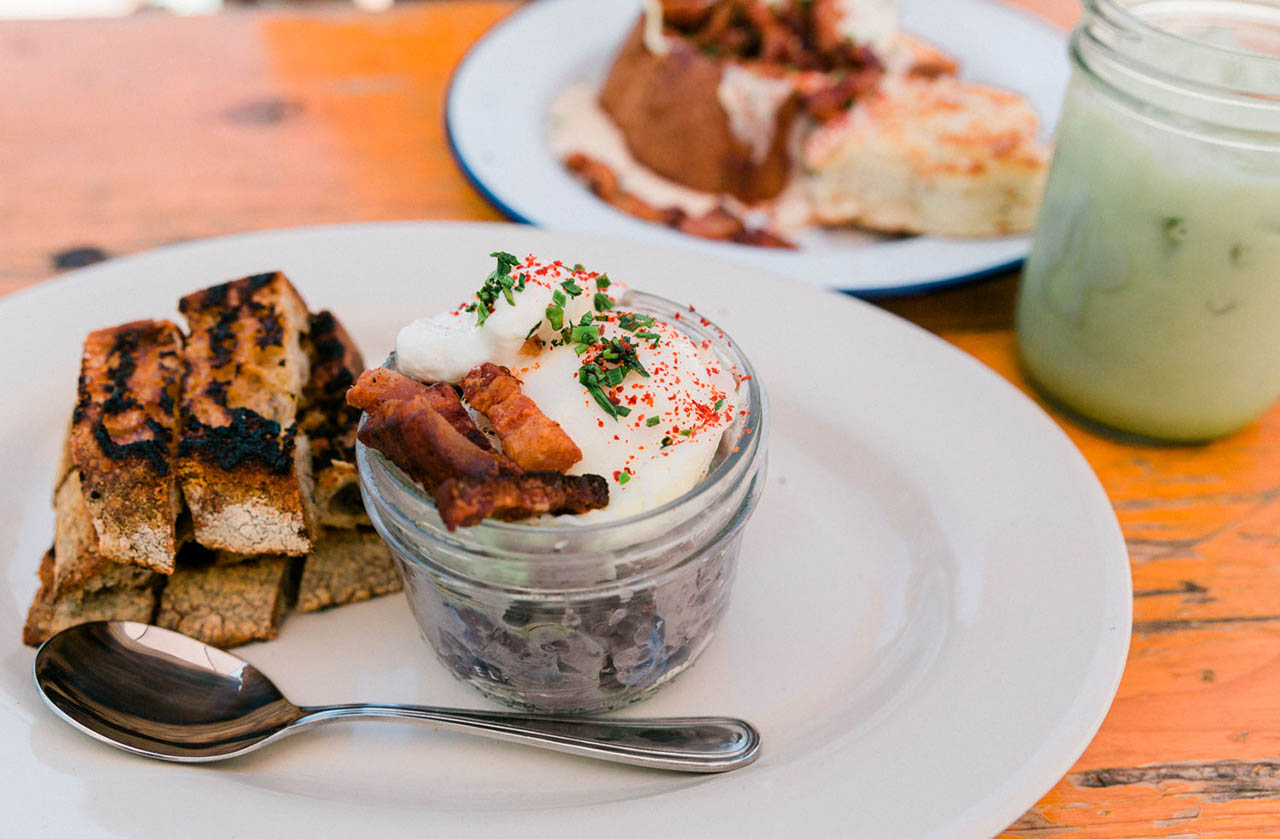 Egg-In-a-Jar with Toast Soldiers
Day 2: Bike Tour & Los Olivos
Breakfast at Bob's Well Bread
If you're up early, get over to Bob's Well Bread for breakfast. It's just across from the Gathering Table and it's the perfect spot to fuel up for the day.
However, if you're in a rush — grab something quick to go and head off to the bike tour.
Bike Tour
Starting in Solvang, a wine country bike tour is a dreamy way to spend a sunny afternoon. You'll follow the meandering paths through the scenic wineries then stop off in Los Olivos.
If you like biking (or don't mind it for the scenery), I would highly recommend this trip. It was one of the key highlights of the trip and my entire family loved it.
Our guide shared all the ins and outs of the valley, highlighting different spots, and took it at our pace. If you're not into scaling hills or want to take it easier, e-bikes are available, too!
We finished off our tour with a wine flight and an alfresco lunch. It was absolutely delightful.
Of course, if you have little ones along or aren't into the whole biking and wine thing, there are other directions you could go with your day.
Los Olivos
Another fab pick is olive oil tasting in Los Olivos at Olive Hill Farm.
There was a wide array of options and it was great to try different pairing ideas. I especially love finding local specialty items like this because I can bring them home as souvenirs and actually use them.
These olive oils are now a mainstay on my salads, so it was definitely worth it!
If you're not completely filled up on samples, make your way down the street to have lunch at Wine Merchant Café. Another spot made famous by the movie, Sideways, this is a good place to linger and wind down for the evening.
After all this, you'll need a nap! Head home, order dinner, and just unwind.
Do be aware in advance that delivery options are limited if you're farther away from Solvang. If you're in the outskirts, plan on going out to collect your dinner.

Day 3: Solvang
You can't leave Central California without visiting Solvang!
Start your day by sampling the mouthwatering danish bakeries. This little town is famous for its breweries, Danish-inspired architecture, Danish pastries, and Ebelskivers (which are Danish pancakes that pair well with lingonberry jam!).
There are a number of Danish bakeries around, so take your pick from the lot!
I found a cool pair of kicks at The Copenhagen House, a one-of-a-kind Danish store with specialty imported items. They have all kinds of things that you won't find anywhere else outside of Denmark.
It's easy to walk around and see the town, or you have an option to rent a moke car and romp around the streets.

Bonus
This is only the tip of the iceberg! If you're looking to extend your trip around Central California, you'll be spoilt for choice.
One of my personal fave is San Luis Obispo. Whether you're looking for grassy green hills, a hip downtown area, or funky breweries, this spot ticks all of the boxes.
Another wine lover's paradise, I stopped by Paso Robles — and it really shouldn't be missed!
If you're ready to venture a bit farther south, Santa Barbara is a must. Another beach town where you can name your adventure, you can't go wrong here.
Even if it's just a pitstop, swing by the Cold Spring Tavern for breakfast. This old stagecoach pitstop will transport you back in time.

Have any favorite places along the Central Coast? I'd love to hear about them in the comments!