February might be the optimal time of year to hibernate at home for some. For the rest of us, that means smaller crowds, snowy adventures, and/or warm escapes. In the dead of winter, some of us love to embrace the snow and frigid temperatures, while others look for a tropical climate to cure the wintertime blues.
To help you in your search for the best places in the USA in February, this list has a little bit of everything:
1. Big Island, Hawai'i
The Big Island is one of the most magical places in Hawai'i, so if it isn't on your bucket list yet, it should be! This Hawaiian paradise is the largest, most diverse, and perhaps the most adventurous of all the islands. From hiking to catch a legendary sunset at the steam vents (like in the photo above) to snorkeling with manta rays, there's plenty to do on the Big Island for every kind of traveler.
February is a fantastic time to visit, because the weather is a bit cooler this time of year, plus it's humpback whale season. If you have the winter blues and need a tropical pick-me-up, the Big Island is waiting for you!
2. Fairbanks, Alaska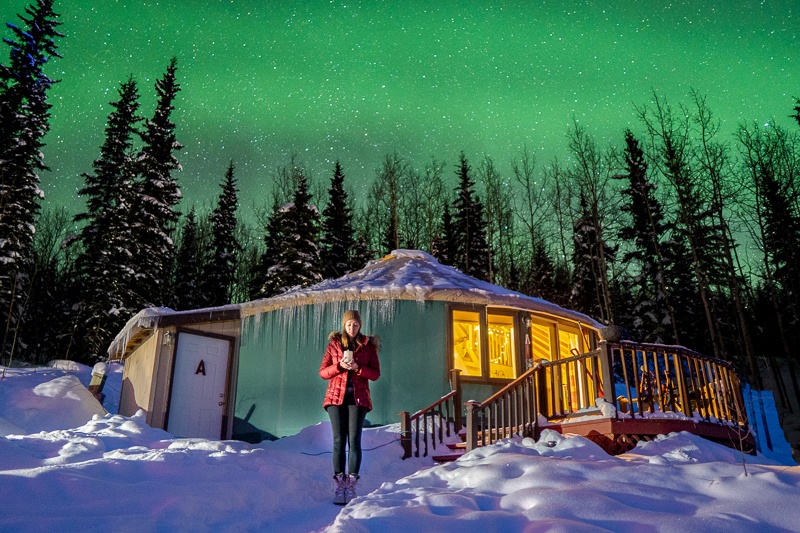 If you haven't already discovered why winter is a stellar time to visit Alaska, I'll give you a hint: the aurora borealis. Although the northern lights are more vibrant in March, you'll still have a great chance of seeing them in February, making the wintertime trip totally worth it.
This is the ultimate place to embrace the charm of winter in the far north, and February is the best time to do so. Since tourism is low this time of year, this is the time to score a deal on accommodations. It's also a great time to check out the wintry landscapes of Denali National Park and the Castner Glacier Ice Cave. Find out what else to do in Fairbanks this February here.
3. Lassen Volcanic National Park, California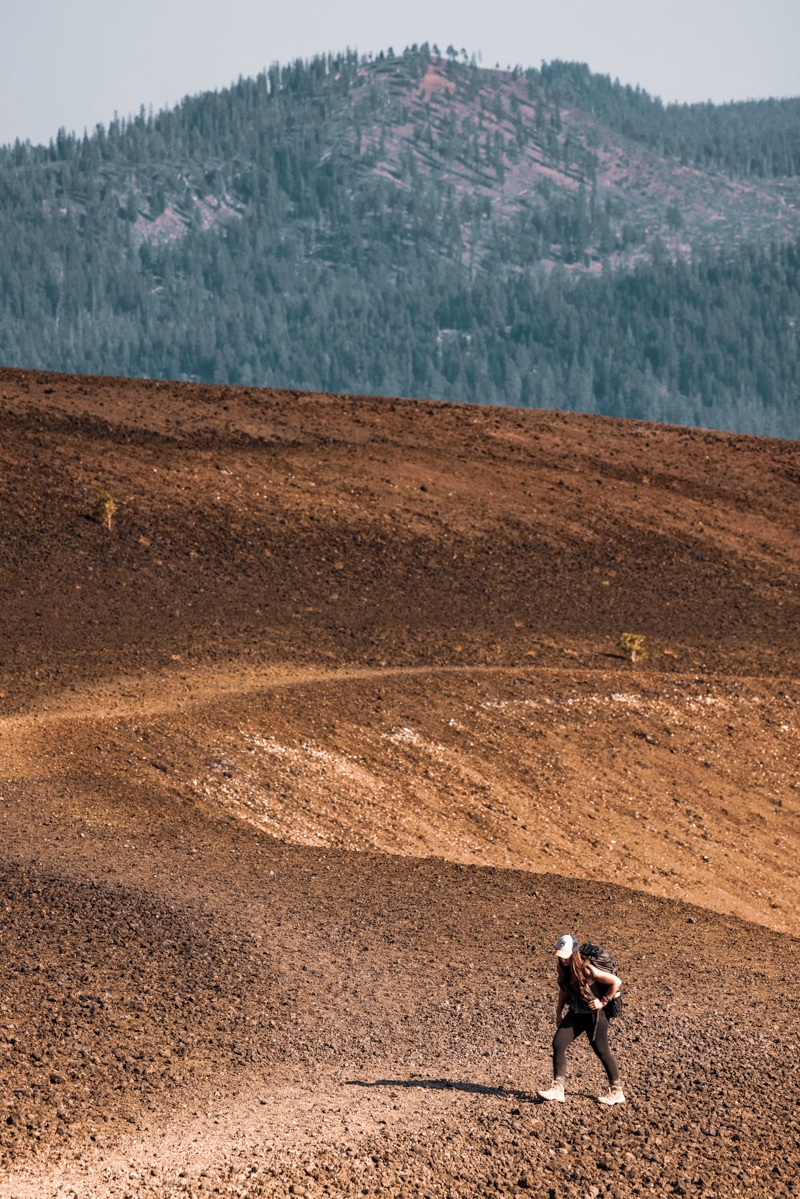 Winter is the absolute best time to check out California's deserts, as many other seasons are simply too scorching to be able to enjoy their beauty fully.
Lesser-known Lassen Volcanic National Park definitely deserves more hype. From the crystal-clear waters of Lake Helen to the mountain views at the top of Mount Brokeoff, there's quite a variety of scenery here, making it worth a visit.
February days in Lassen are cool (highs in the mid-50s) yet sunny, so make sure to bring plenty of protection from the sun. Nights can be quite chilly, so if you decide to camp, make sure to prepare for freezing temperatures.
Learn everything you need to know about planning your trip to Lassen here.
Best things to do in February: Stargaze at Ridge Lakes, climb to Lassen Peak, or check out the opaque green color of Boiling Springs Lake.
4. Orange County, California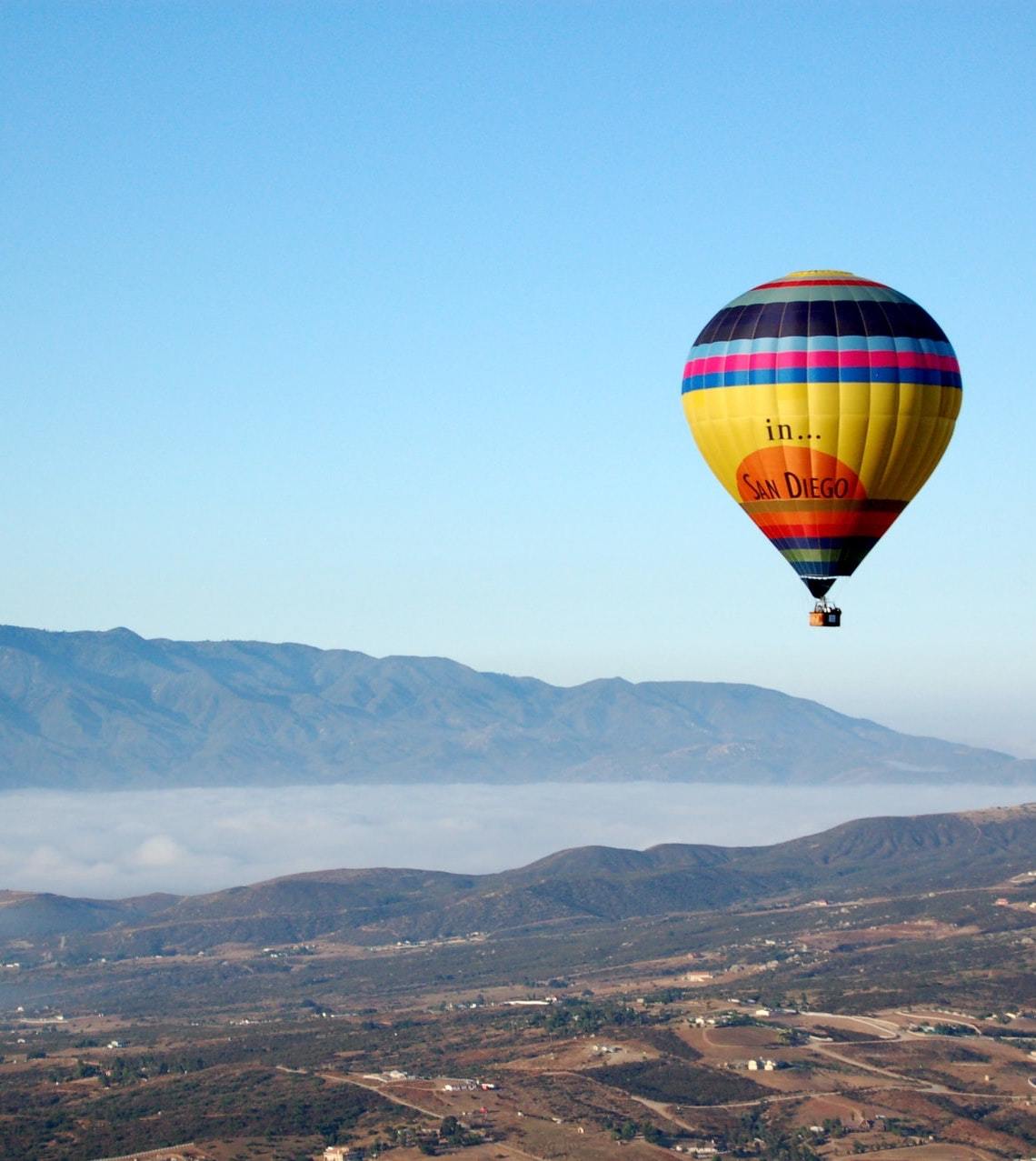 Orange County is another awesome pick if you want to escape the chill of winter. Its sunny days with temperatures reaching the low 70s might be the cure for your winter blues. Catch an epic sunset on the beach or from the sky on a helicopter tour or a sunrise in a hot-air balloon. It's also peak gray whale migration season.
Besides having some seriously epic sunsets, there's so much to do in Orange County that you can stay as long as you'd like and never get bored. Chances are, you'll return home still feeling like you're in a California dream.
5. Great Basin National Park, Nevada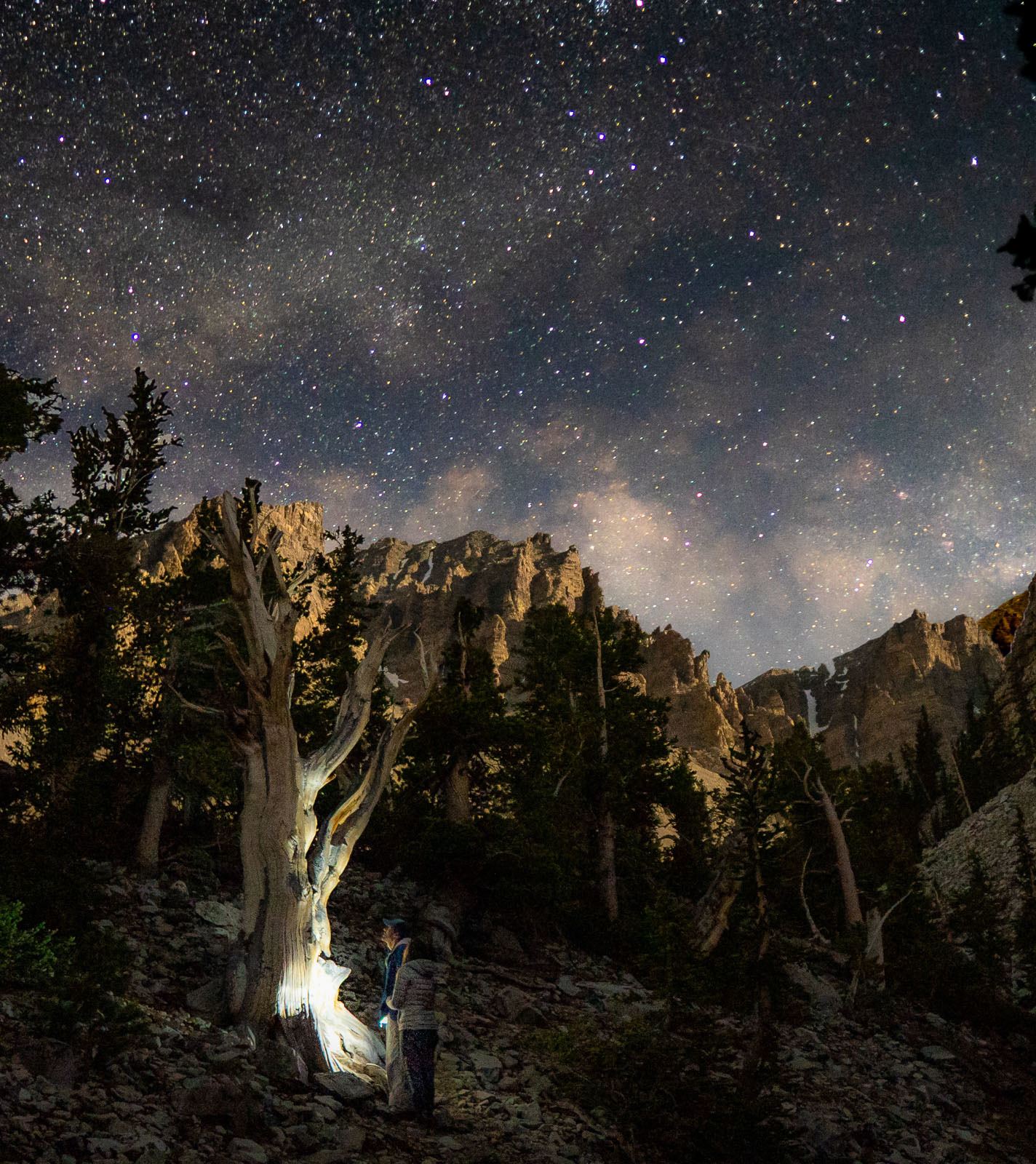 Great Basin is another national park that doesn't see nearly as many visitors as others in the American Southwest but is definitely worth a visit. Here you'll find pristine alpine lakes, ancient bristlecone pine trees (the oldest living organism in the world!), incredible mountaintop views, and some of the best stargazing in the lower 48 states.
February temperatures in the national park are cold in February, with highs in the mid-40s and lows in the 20s, so come prepared with lots of layers. Though it may be cold this month, there's less snowfall, making it the ideal time to visit if you want to hike and/or stargaze.
You can find everything you need to start planning your trip to Great Basin here.
Best things to do in February: Visit the Lehman caves on a guided ranger tour, hike the Bristlecone Pine Trail, climb Wheeler Peak, and more.
Where to stay: Accommodations are sparse nearby, so Stargazer Inn Nevada in the town of Baker is your best bet. Rates start around $97/night. Book here.
6. Kirkham Hot Springs, Idaho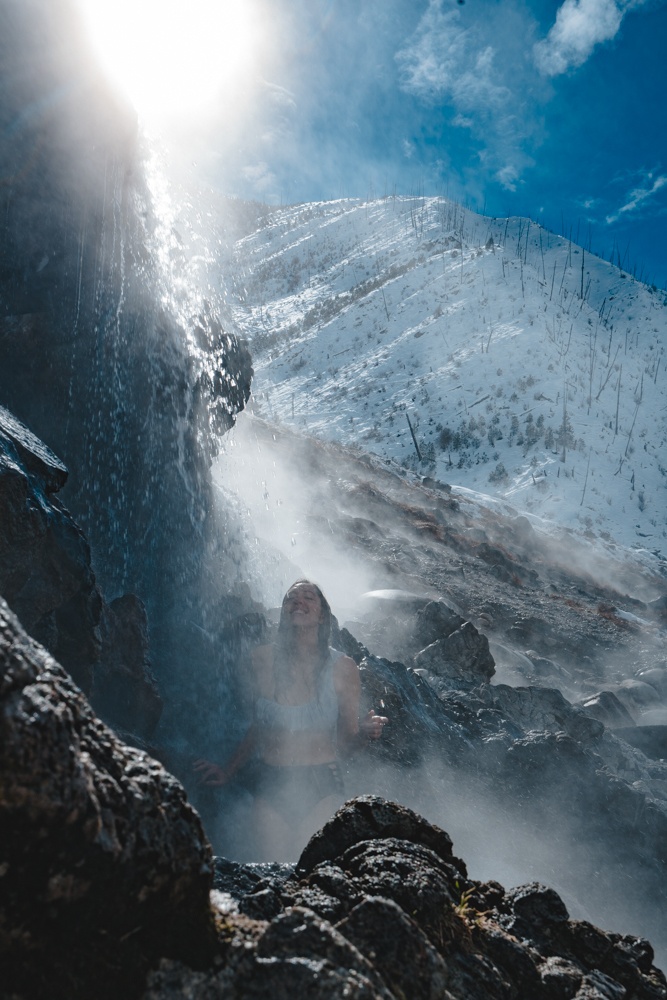 If you haven't soaked in hot springs in the dead of winter, this is your nudge to try it. The steam rising from the hot water creates a dazzling atmosphere that you can find in its full glory at Kirkham Hot Springs in Idaho. Summertime is the most popular season, so checking it out in winter means you'll have a better chance of having the place to yourself.
This is one of many equally as beautiful hot springs in the area, so if you want to take advantage of them fully, consider an Idaho hot springs road trip this February.
Best things to do in February: Soak in the hot springs (obviously), drive the Ponderosa Pine Scenic Byway, cross-country ski or snowshoe at Whoop-Um-Up Park N' Ski Area, or hike to Pilot Peak in the Boise National Forest.
Where to stay: If you're traveling in a group, this fully equipped cabin near the hot springs is a great luxe option for around $279/night. You can also stay in a yurt for around $80/night.
7. Big Sky, Montana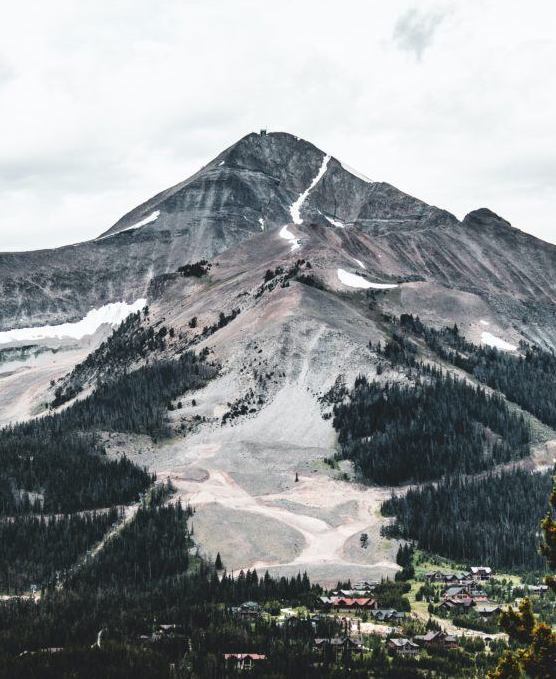 Big Sky is a destination fit for skiers of all levels, boasting more than 5,800 acres of skiable terrain and 85 miles of trails. Skiing is the main attraction here, and one of the best places to go is Big Sky Resort, which has 38 lifts to choose from.
If you want to extend your trip, you can make Big Sky a stop on your winter road trip to Yellowstone, as the park is just an hour away!
Best things to do in February: Ice skating, hiking and sightseeing around the four mountains in the area.
Where to stay: Since February is peak ski season in Big Sky, accommodation prices are much higher. Rainbow Ranch Lodge is one of the more affordable options, with rooms starting at around $375/night. Book here.
8. Page, Arizona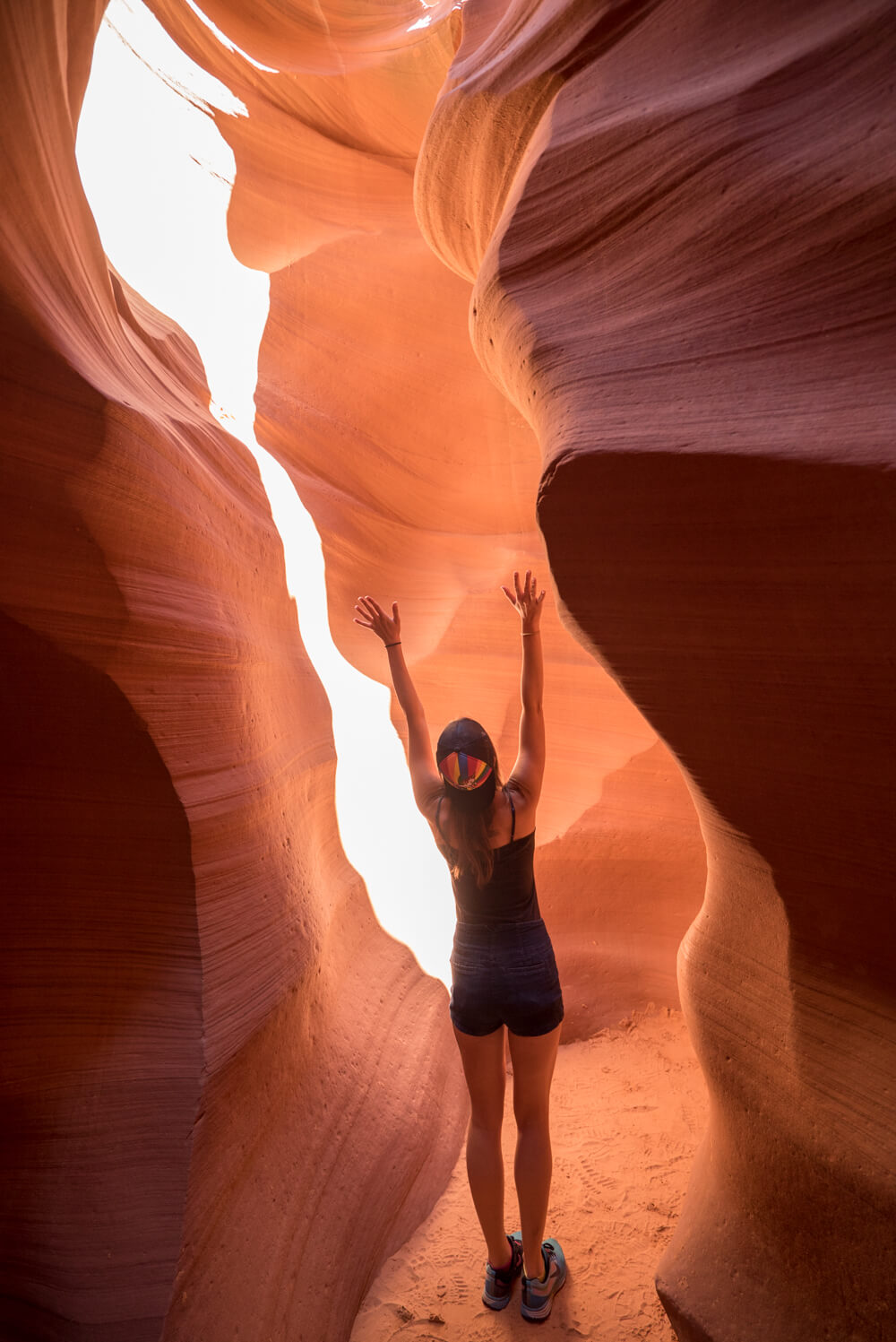 Page is home to many natural wonders, including Antelope Canyon, the Wave, Vermillion Cliffs National Monument, Lake Powell, and White Pocket. Since many of these places get extra crowded in the spring and fall months, winter is the best time to avoid the throngs. Temperatures here are cool in February, with highs in the upper 40s and lows dipping into the teens at night. So while it's not as frigid as in more northern states, you'll still want to pack plenty of layers.
9. Tuscon, Arizona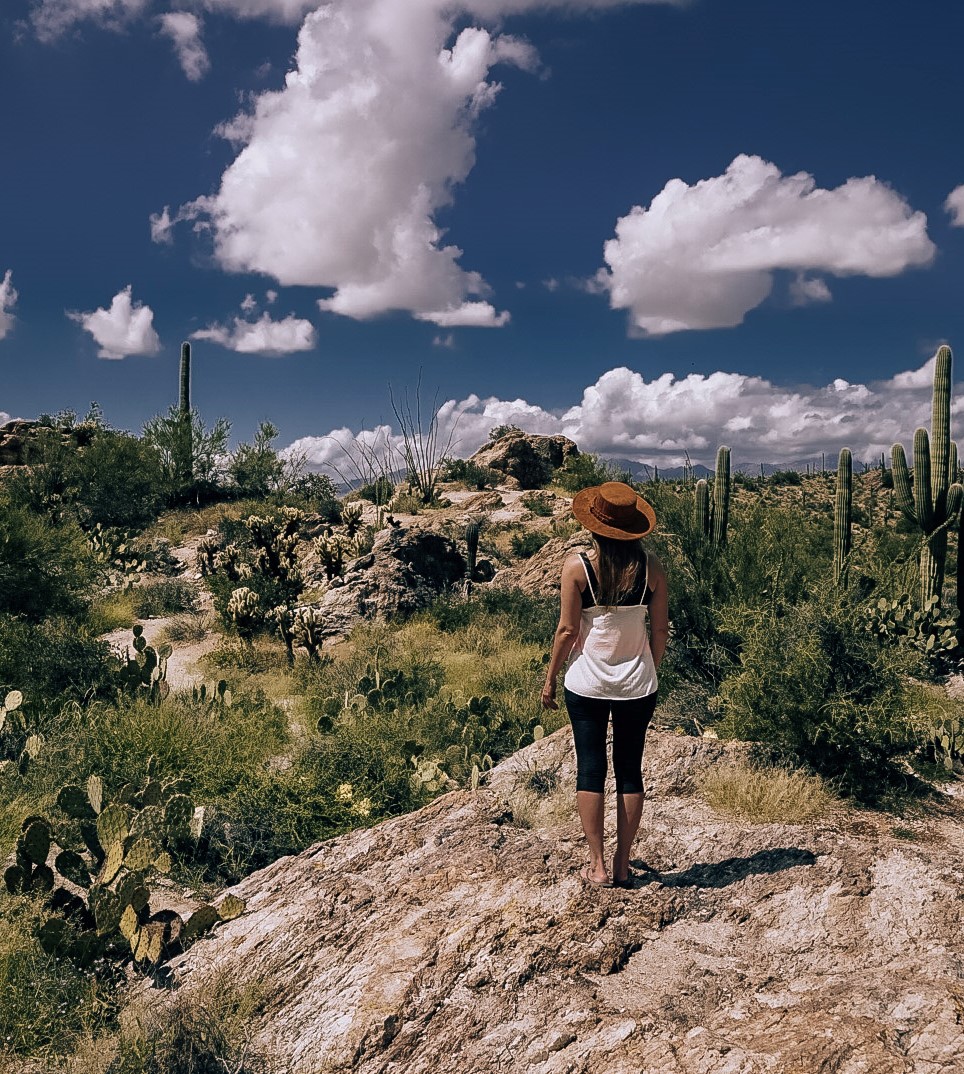 Tucson is an obvious choice for any desert enthusiast looking for the best places in the US in February. From the bold and fiery sunsets to the peculiar cacti shapes dotting the landscape, it is truly one of a kind.
This is the perfect place to escape the cold this winter. February temperatures in Tucson are beautiful, with highs in the low 70s and lots of sunshine. Considering that most of the city's treasures are outdoors, you'll be able to enjoy the beautiful weather all day long.
10. Zion National Park, Utah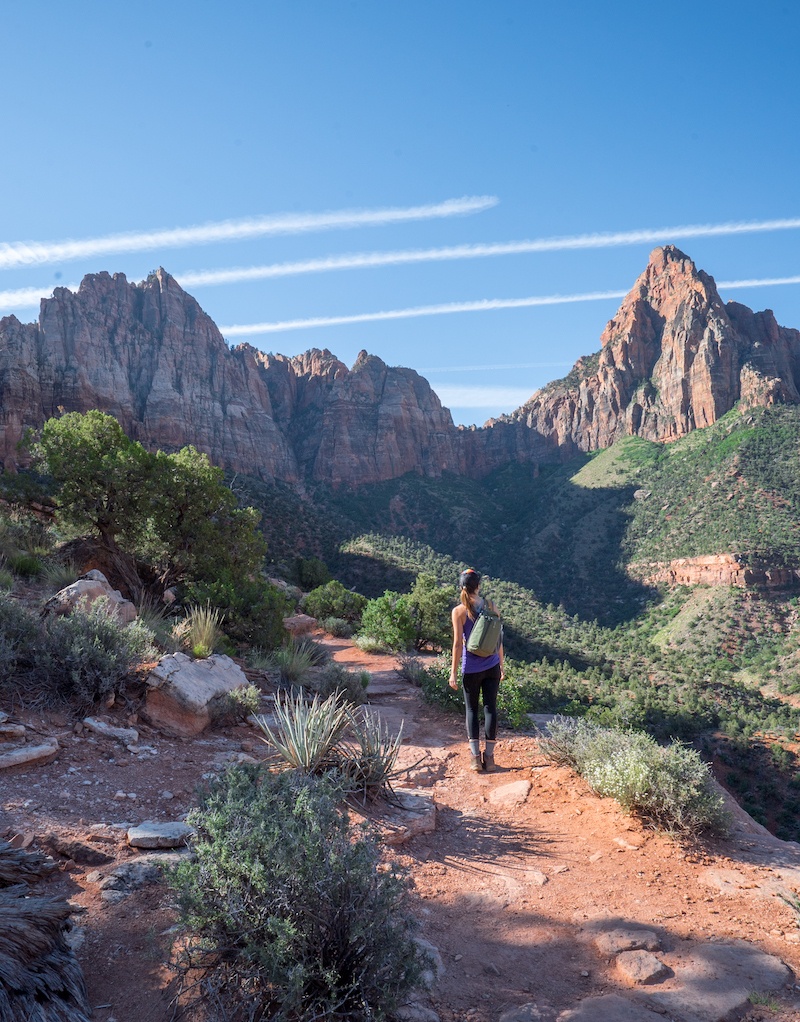 As one of America's most famous national parks, Zion can get extremely crowded during the high season from spring to fall. Sure, it's still worth a visit, but long lines and spikes in nearby accommodation costs can be overwhelming. That's why you should consider visiting Zion in February, when crowds are at their annual low.
Although it can get quite cold here in the winter, with temperatures dipping into the mid-20s at night, that also means there's a chance you'll see a light dusting of snow on the mountains, which makes for a gorgeous view. Popular lookouts like Observation Point and Angels Landing take on a different kind of beauty in the wintertime that is completely worth the chillier temperatures.
11. Grand Staircase Escalante National Monument, Utah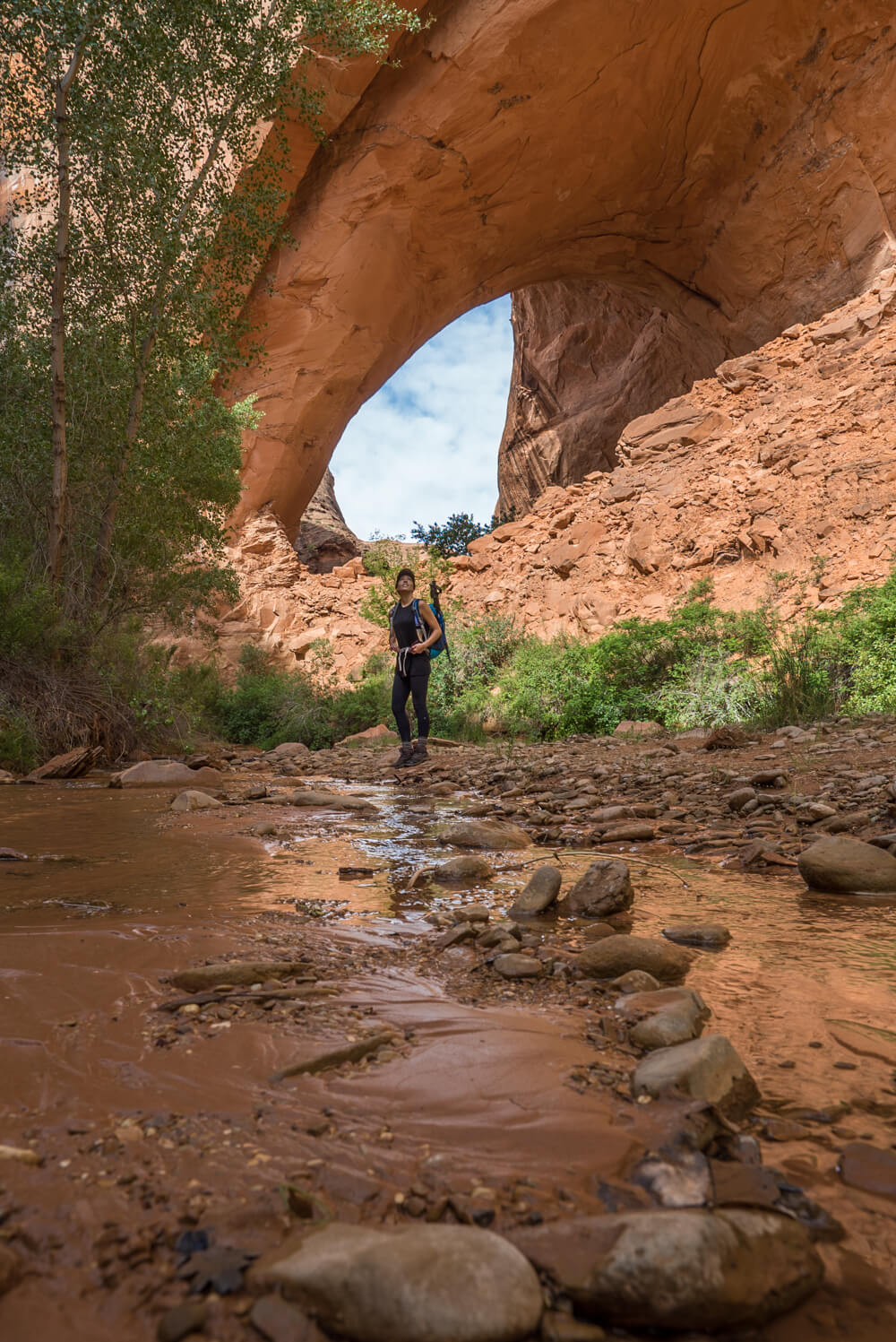 Grand Staircase Escalante is one of the many Utah national parks that are truly awe-inspiring. The red rock formations that this area is known for are abundant here, giving the space an at times otherworldly feeling.
February's weather is cold and sometimes windy, with temperatures dipping into the high 30s, but there are plenty of perks to visiting Grand Staircase Escalante in the wintertime. This is low season for most national parks, including this one, so you'll be able to enjoy fewer crowds and better prices on accommodations.
There are also several places that are only accessible in the winter, like Zebra Canyon, which is usually flooded from spring to fall. If you visit, do not miss the opportunity to hike to Coyote Gulch, as it's one of the highlights of the area.
12. Great Sand Dunes National Park and Preserve, Colorado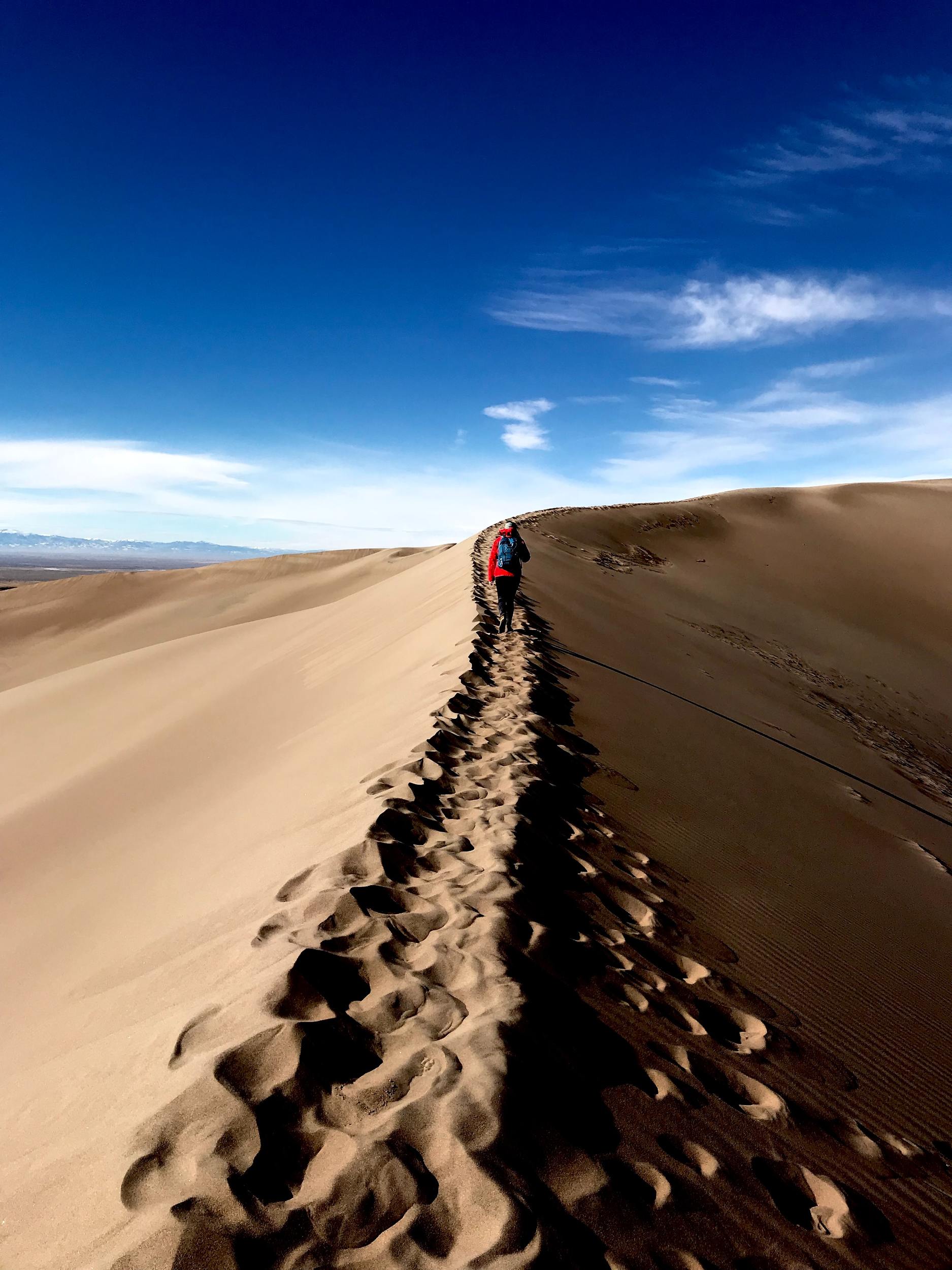 Home to the tallest dunes in North America, Great Sand Dunes National Park and Preserve is a treasure to behold. Although February is one of the coldest months here, it's a fantastic time to enjoy the dunes, as there's a good chance you'll have the place almost entirely to yourself. Plus, this area has International Dark Sky Park distinction and therefore one of the most spectacular night skies in the country.
During the month of February, it typically snows about once per week, but it usually melts quickly on the heat-conducting dunes. Come prepared for low temps (in the 30s to low teens) with plenty of layers, as well as sun protection, as the rays bouncing off the sand can be harsh. If you thought February in Colorado was all about fresh powder and ski lifts, this place will remind you of the state's spectacular diversity.
Best things to do in February: Go sandboarding or sand sledding, catch a glimpse of elk and pronghorn, hike the dunes.
Where to stay: Renting an entire home is the way to go here, as there are few hotels close to the park. This "eclectic adobe cottage" in Crestone is perfectly cozy for a February visit and is only around $112/night for the entire place. Book here.
13. Colorado National Monument, Colorado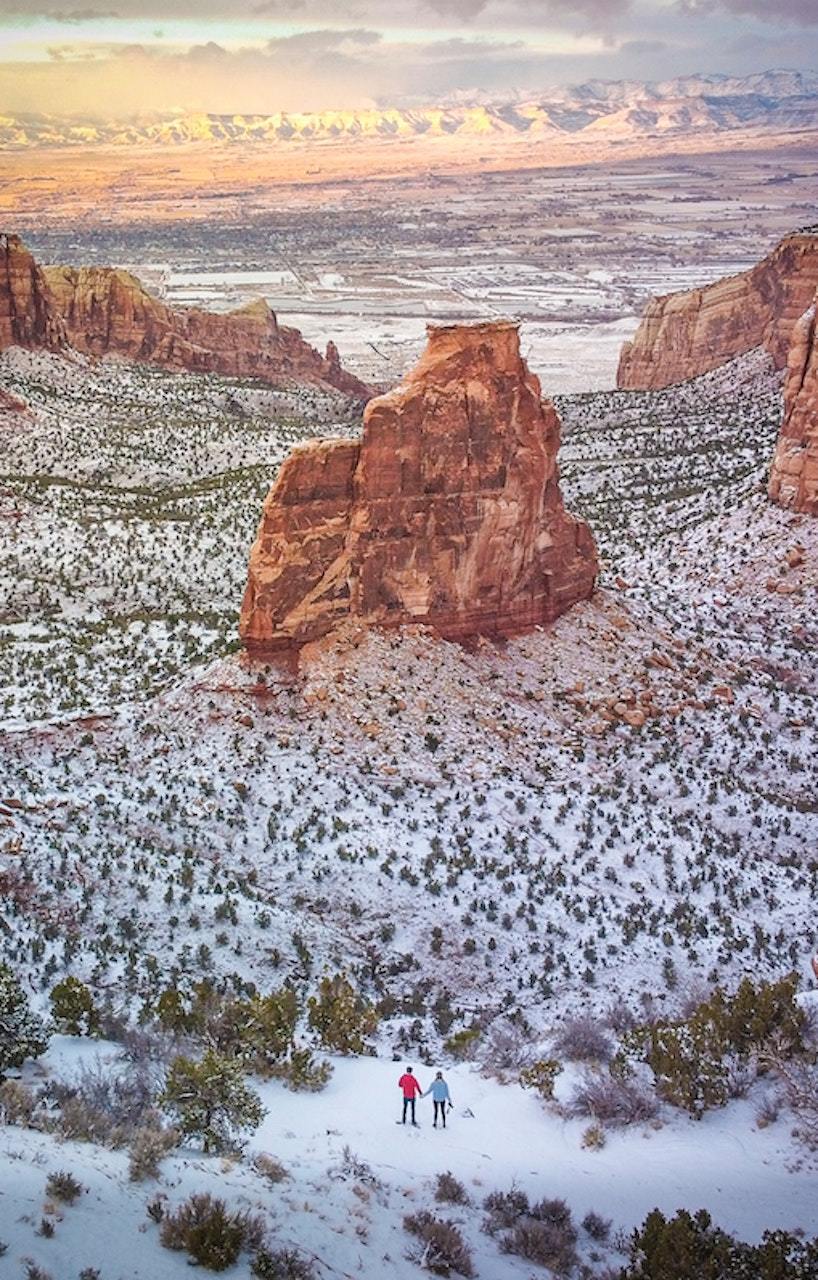 Some places are just more magical in the wintertime, and the Colorado National Monument is one of them. Here snowfall is relatively low, often covering the landscape with just a thin blanket of powder. The contrast of the delicate white snow and imposing red and orange rock formations makes for a stunning scene specific to this time of year.
Unlike other destinations in the state, Colorado National Monument is easy to navigate in the wintertime because there is rarely enough snow to obstruct the roads and hiking trails. Plus, February temperatures here are much milder, with highs reaching the upper 40s during the day. Add this to your Colorado road trip to extend your adventure!
Best things to do in February: Try cross-country and downhill skiing, snowshoeing, sledding, and fat biking. You can also hike to incredible viewpoints, canyons, and rock formations.
Where to stay: The adorable town of Grand Junction is just six miles from Colorado National Monument and is full of restaurants, attractions, and places to stay, like this sweet vacation home for only $120/night.
14. White Sands National Park, New Mexico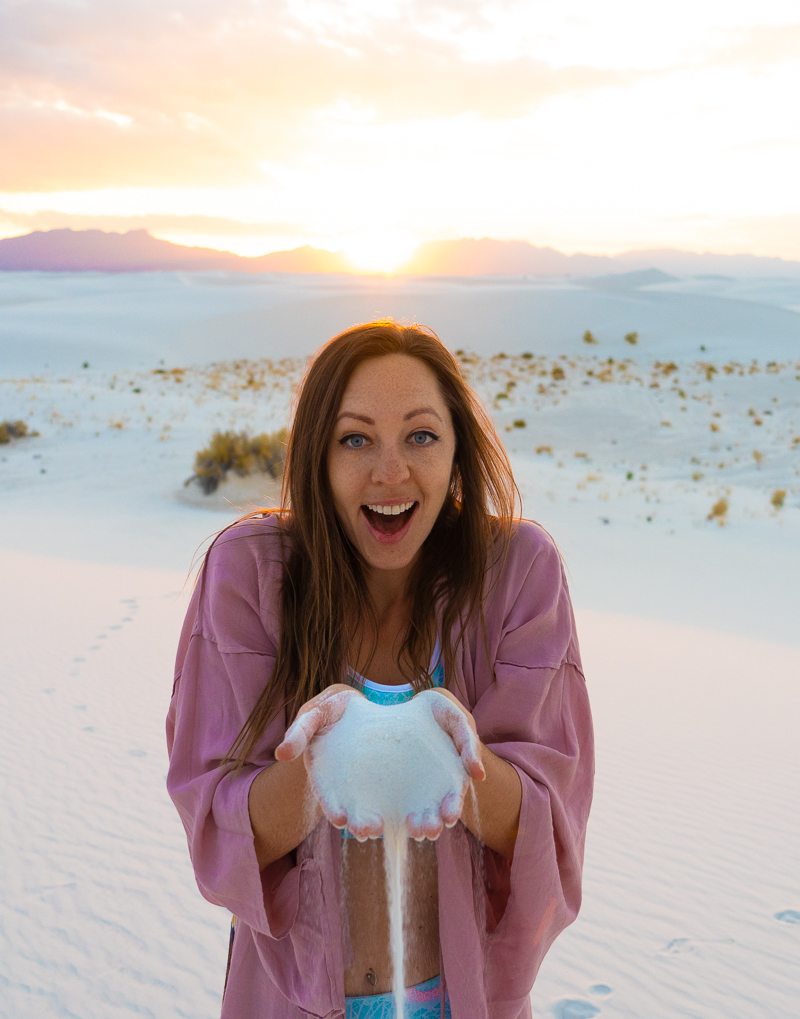 Confuse your friends with photos of you barefoot on giant white sand dunes that look like freshly fallen snow by visiting White Sands National Park this February. This enchanting place is a feast for your eyes, with its stark white slopes that shimmer and appear to change color during sunrise and sunset. White Sands rarely ever gets crowded, but visiting in February almost guarantees that you'll have a huge part of it to yourself, as it's low season.
Temperatures this time of year hover in the upper 50s and low 60s during the day, dipping into the 30s at night. This is an unconventional alternative to a beach vacation, offering a warmish climate that is more off the beaten path. Ready to start planning your visit? Check out this White Sands National Park guide first.
Best things to do in February: Hike the dunes, go sandboarding or sand sledding, catch a sunset or sunrise, and more.
Where to stay: There aren't many accommodations close to the park, but Home2 Suites by Hilton Alamogordo has the best ratings, and prices are decent, at around $150/night. Book here.
15. Jemez Hot Springs, New Mexico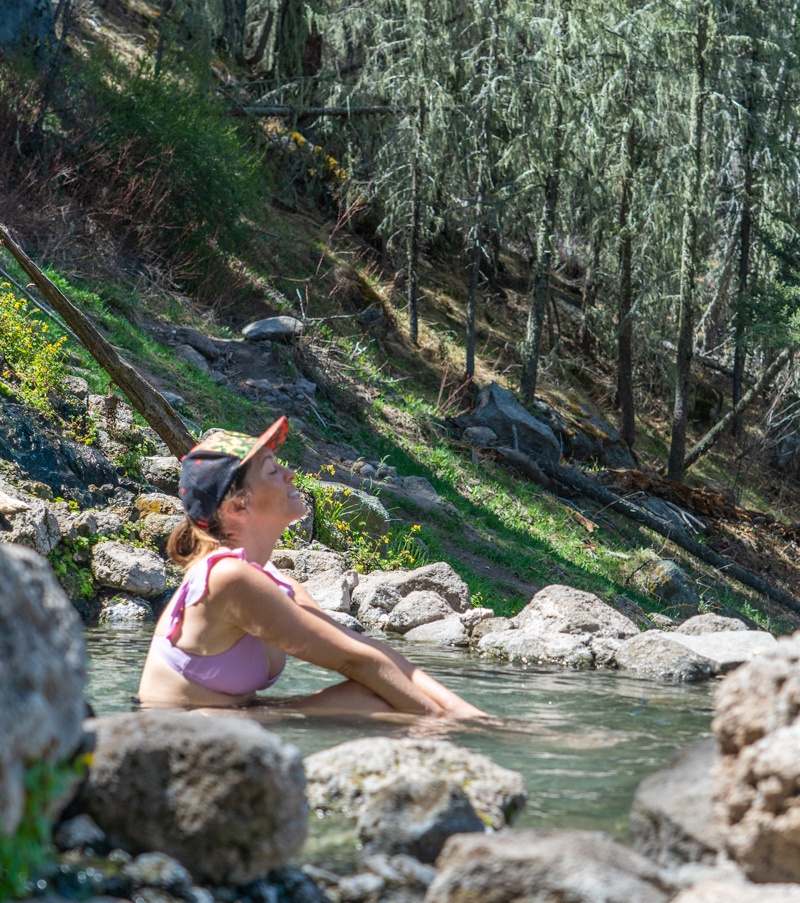 If you're road-tripping through New Mexico this February, Jemez Hot Springs is a must-stop. In February, the area will likely be snowy and cold, making the hot springs even more delightful to dip into. Here you can choose a more rugged natural springs that require a drive and a hike to get to, or you can opt for a man-made experience at Jemez Hot Springs hotel and spa. Either way, this is a fabulous way to spend time outdoors in the wintertime from the comfort of a steamy pool.
16. Fort Davis Mountains State Park, Texas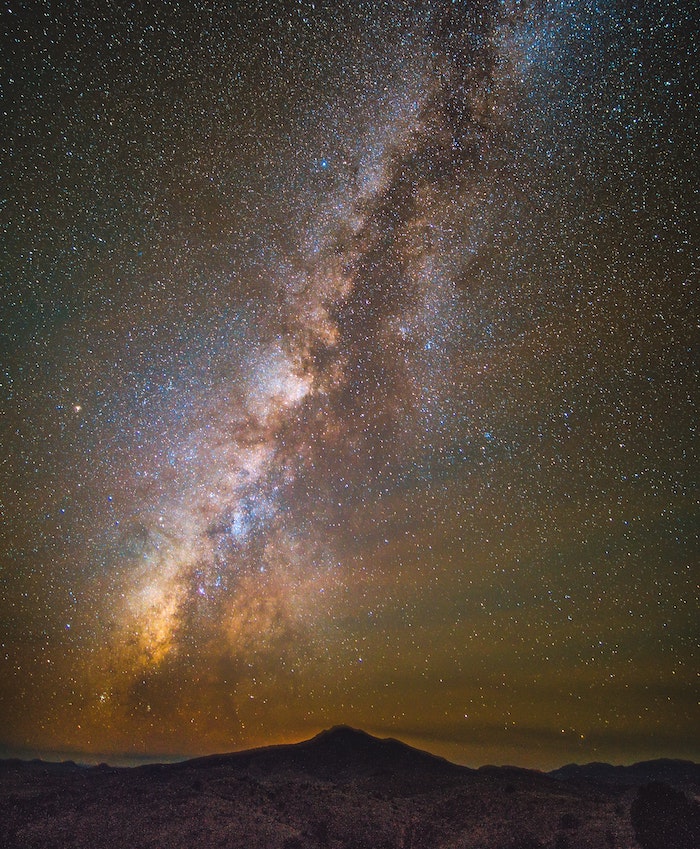 If stargazing is on your bucket list, consider heading to Fort Davis Mountains State Park in Texas this February for one of the most dazzling night skies in the country. This spot is definitely off the beaten path, about halfway between Big Bend and El Paso.
Here you'll find the McDonald Observatory, which hosts Star Parties where you can spend 2 hours with an astronomy expert to learn more about what you can see in the night sky. When it comes to stargazing in West Texas, it doesn't get much better than Fort Davis Mountains State Park.
Best things to do in February: Hike the trails during the day and stargaze at night
Where to stay: The Hotel Limpia is just a few miles away from the park and is an affordable place to stay, with rooms starting at just $74/night. Book here.
17. South Padre Island, Texas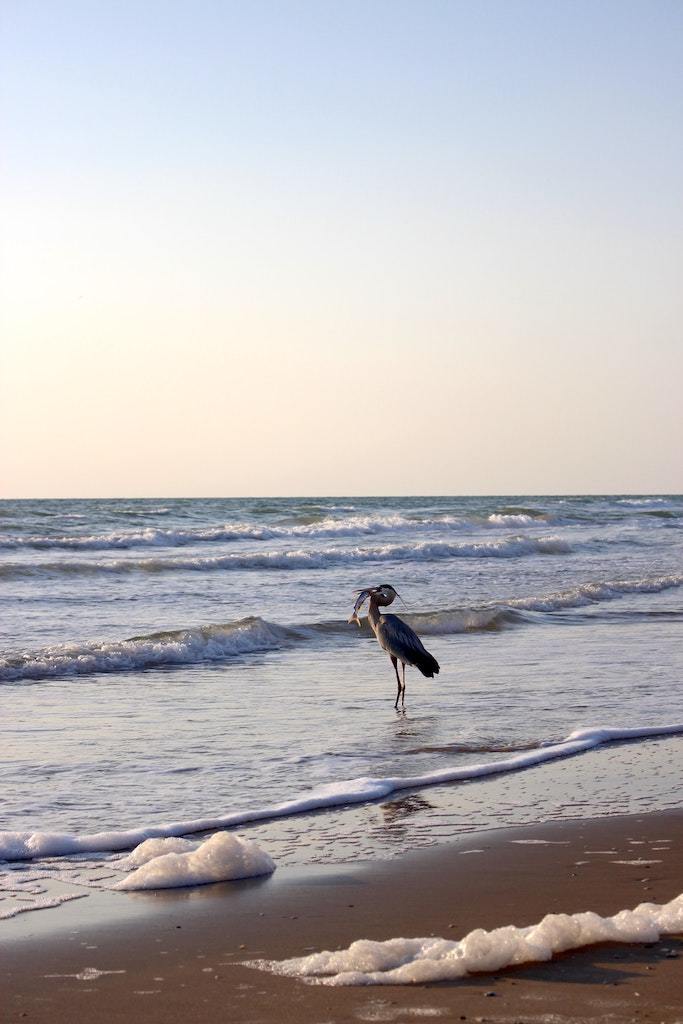 If you're looking for a beach getaway this winter, South Padre Island in Texas is a delightful one to consider. Although this island has a reputation for being rowdy during spring break and the summertime, visiting in February means enjoying the beach in the peace and quiet of the low season. Since the temperature here rarely dips below 65 degrees during the day, the warmth is a welcome break from the chill of winter.
Best things to do in February: Rent a bike to explore the island, go stand-up paddleboarding, rent a kayak, or simply relax on the beach, catching the sunrise or sunset.
Where to stay: February is the best time to get a deal on hotels, like this fully serviced apartment, for just $140/night. Book here.
18. New Orleans, Louisiana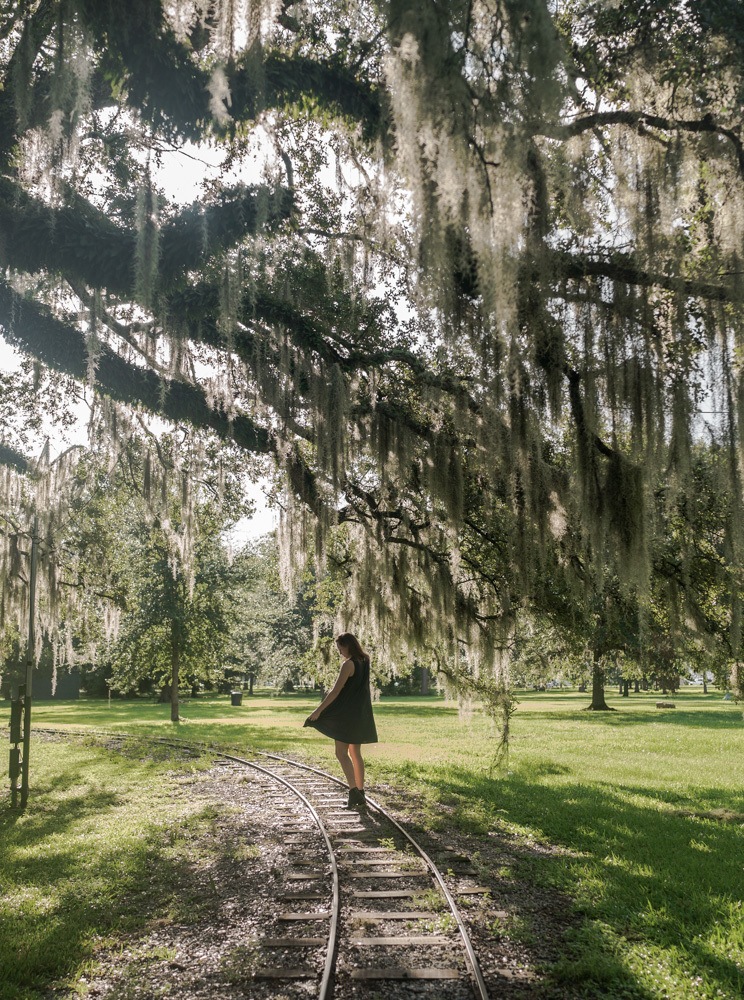 New Orleans is one of the best places to visit solo this February, as it's easy to fill up your itinerary. There's so much to do in New Orleans that we have an entire guide dedicated to helping you decide how to spend your time there.
With highs in the mid-60s and lows in the mid-40s, this time of year has perfect sweater weather, making it a nice break from the frigid cold if you live somewhere further north. This is also a quieter time, with fewer crowds and better deals on flights and accommodations.
19. Milwaukee, Wisconsin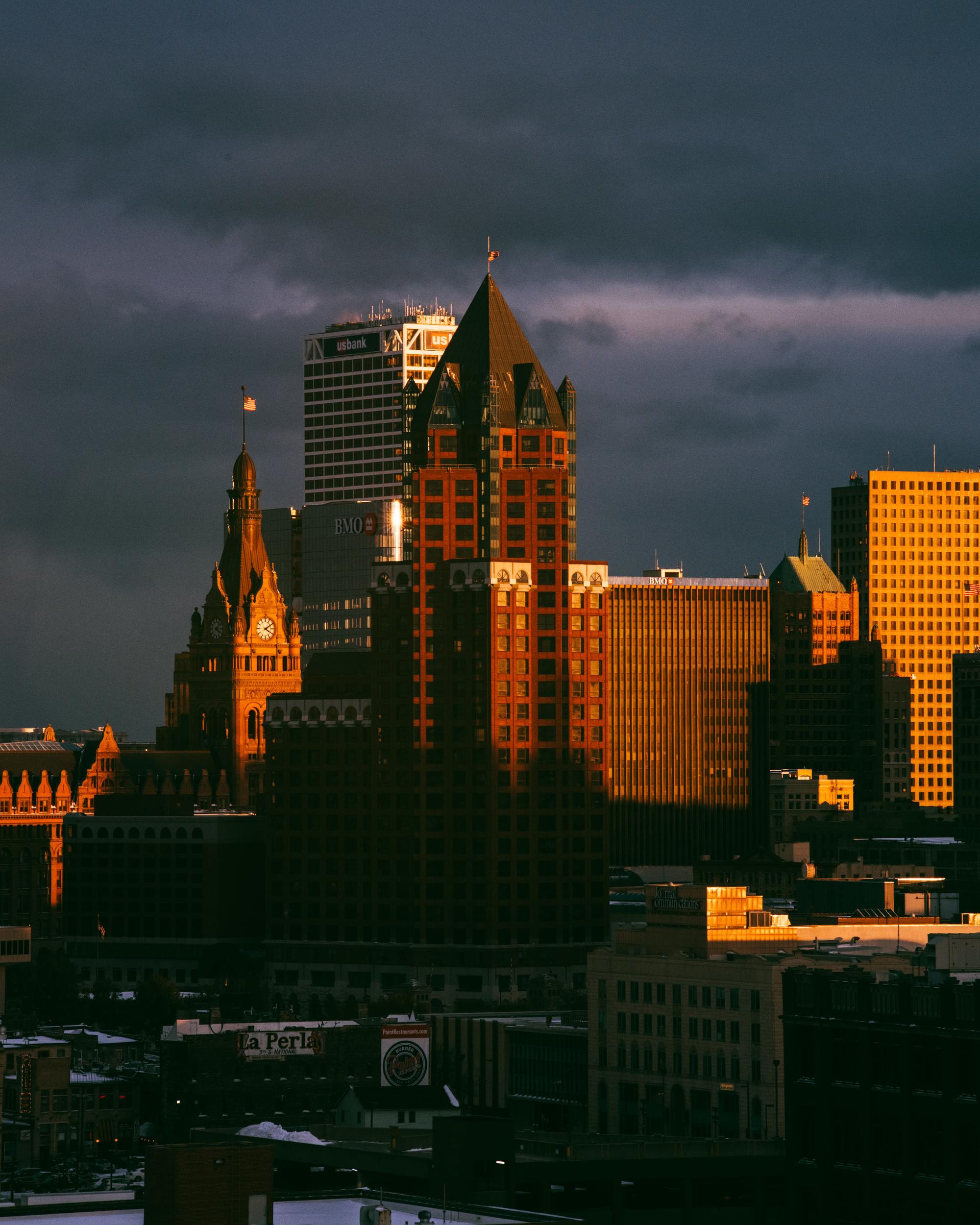 Don't be scared of February's low temperatures in Milwaukee! While it may be cold during this time of year, there is still much to enjoy about this Midwestern gem. Get outside and try one of the many winter sports in and around town: from snowshoeing to curling, you can do it all within the Milwaukee metropolitan area. If you're feeling daring, you can even surf on Lake Michigan at Bradford Beach!
After a full day of winter sports and hiking, head downtown to enjoy a warm meal and some of the best craft beer in the country. Don't skip out on the famous fried cheese curds!
Best things to do in February: Take a local food tour, or learn about the city's haunted past on a ghost tour.
Where to stay: I love the architecture of the Iron Horse Hotel, which is in century-old building that used to be a warehouse. Rooms here start around $179/night. Book here.
20. Upper Mississippi River Towns, Illinois and Iowa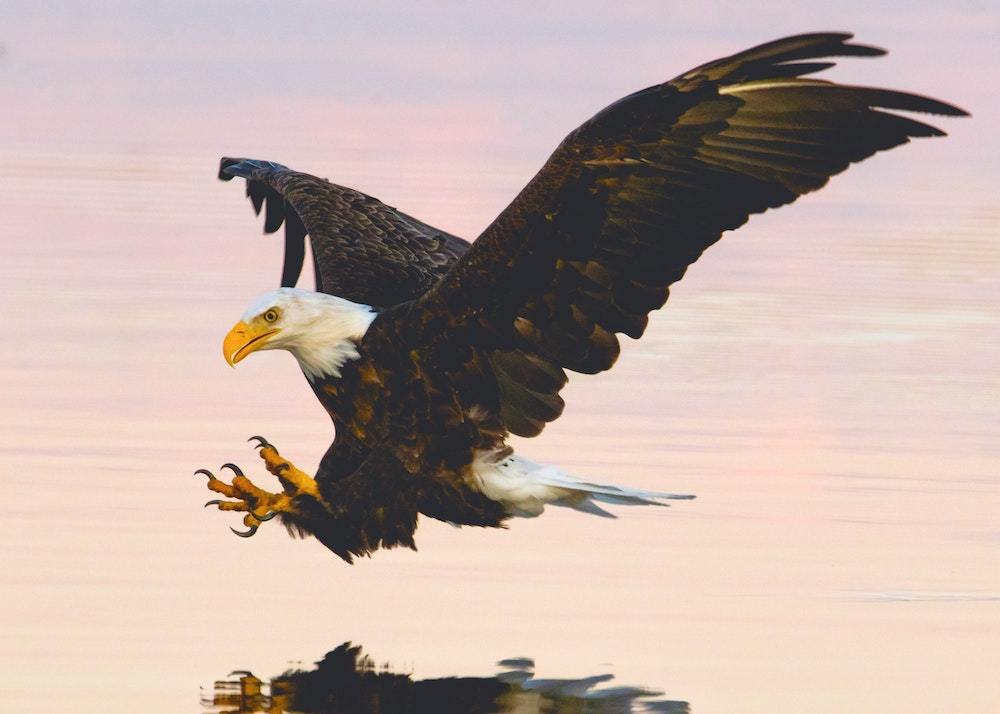 If you've ever traveled through Illinois and Iowa, you probably remember the hundreds of miles of cornfields stretching in every direction. While this area of the Midwest is known for its farmland, there are also pockets of nature and quaint small towns that are worth a visit.
January and February are the best months for bald eagle watching, as these majestic creatures flock to the wooded bluffs along the Mississippi River to nest for the winter. After you catch a glimpse of America's national bird, go for a hike or snowshoe on one of the many trails in the area.
For more ideas, see our list of the best things to do in Illinois, which features some of the cutest small towns in the Mississippi River area.
Best things to do in February: Cross-country skiing at Starved Rock and Matthiessen State Parks, or take a bald eagle trolley tour to see these majestic birds in the wild.
Where to stay: Cozy rustic villas are available in prime eagle-watching territory, with rates around $185/night for a two-bedroom setup. Book here.
21. Magic Mountain Ski Area, Vermont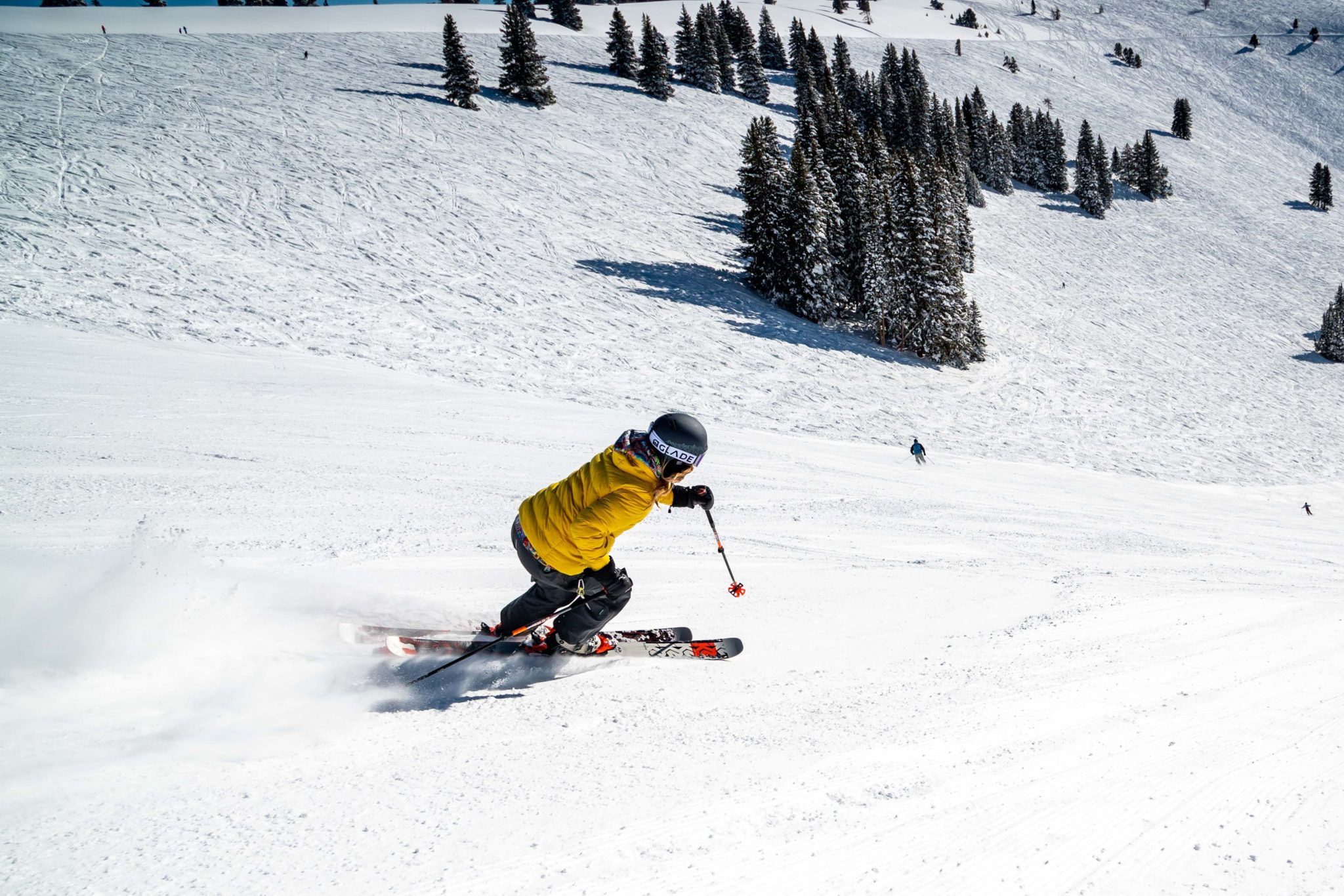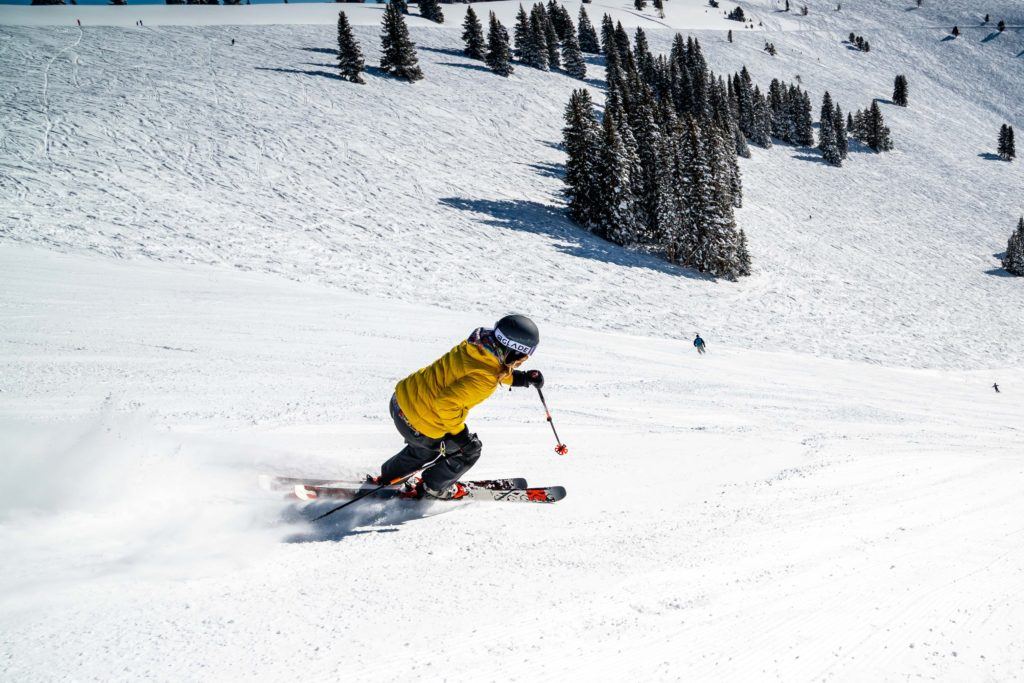 Magic Mountain in Londonderry, Vermont, is a paradise for skiers of all levels, with 50 trails to choose from and plenty of snow to enjoy! This winter wonderland has been skied for over 50 years and offers a more quaint, relaxed experience compared to the larger resorts in the area.
Lift tickets are more affordable than the norm in New England, making it a great option for skiers on a budget!
Best things to do in February: Ski your heart out at Magic Mountain, then head to Burlington for a craft brewery tour and tasting.
Where to stay: Snowdon Chalet Motel has easy access to the ski resorts in and around Londonderry, and rates start at just $149/night. Book here.
22. Hilton Head Island, South Carolina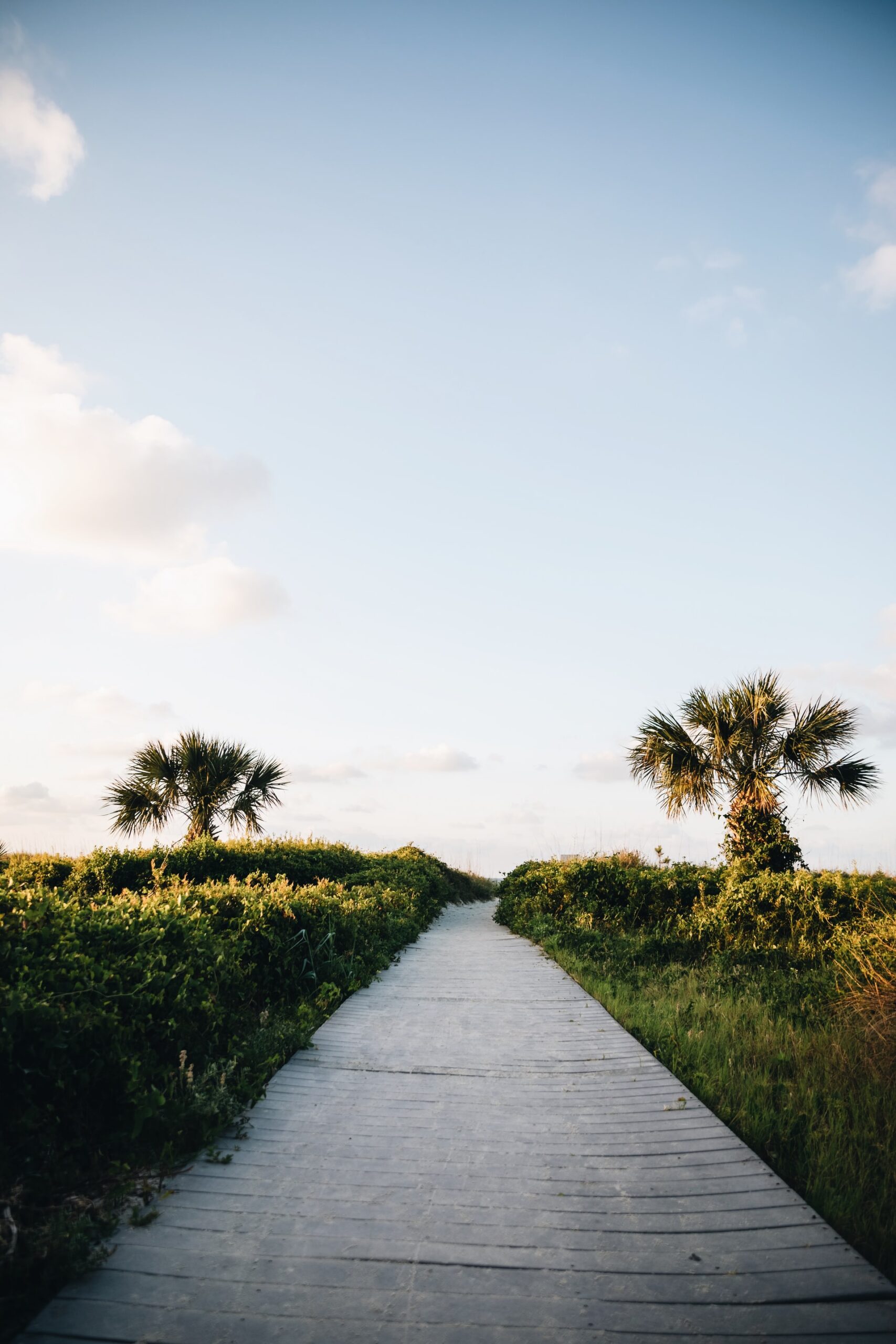 Hilton Head Island is a mega-popular beach destination in the summer months, when the heat lends itself to a refreshing dip in the ocean. Visiting in February might not be the best time for a swim, but it is ideal for enjoying the beauty of this charming island. Temperatures this time of year peak around 65 degrees, dipping into the 50s at night. It's great weather for a walk on the shore, a leisurely cruise on the sea, or exploring the Lowcountry landscape.
Since February is Hilton Head Island's off-season, you'll be able to avoid the crowds and score a deal on accommodations. There won't be as many restaurants open this time of year, but there's still plenty to do on the island.
23. Jekyll Island, Georgia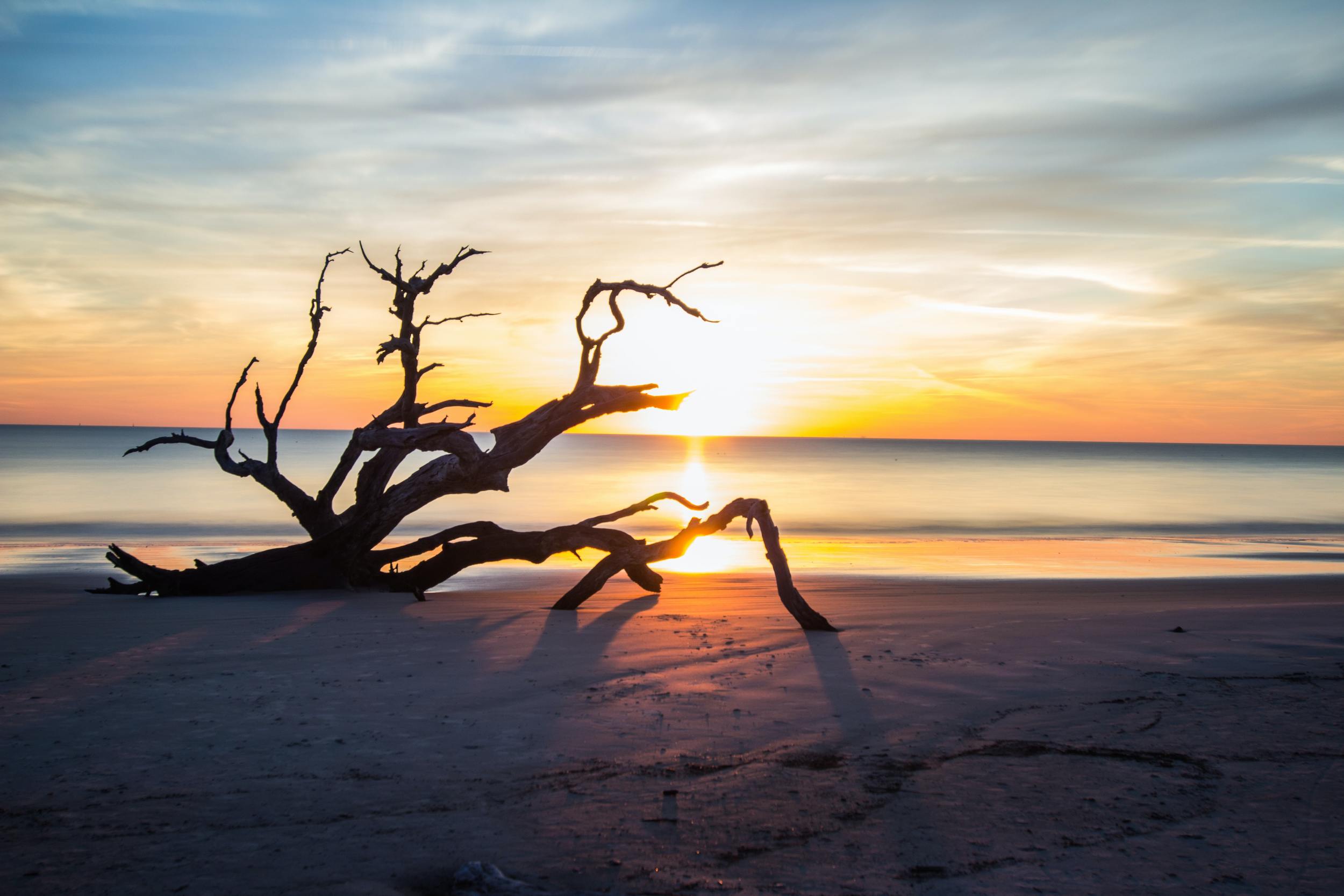 Off the shore of Georgia lies picturesque Jekyll Island, a sunny beach getaway for adventurers and animal lovers alike. The island is home to Georgia's only sea turtle education and rehabilitation facility. Here guests can catch a Turtles at Twilight tour and learn more about these creatures and other wildlife on the island.
With temperatures in the 60s during the day, the weather is ideal for a beach stroll at Driftwood Beach Park. Have a picnic, enjoy the driftwood monuments, or catch one of the island's famous sunsets. February is also a great time to visit because the island puts on an event called Island Treasures, which is a hide-and-seek game in which players search for glass globes that can be exchanged for handcrafted glass floats.
24. Ginnie Springs, Florida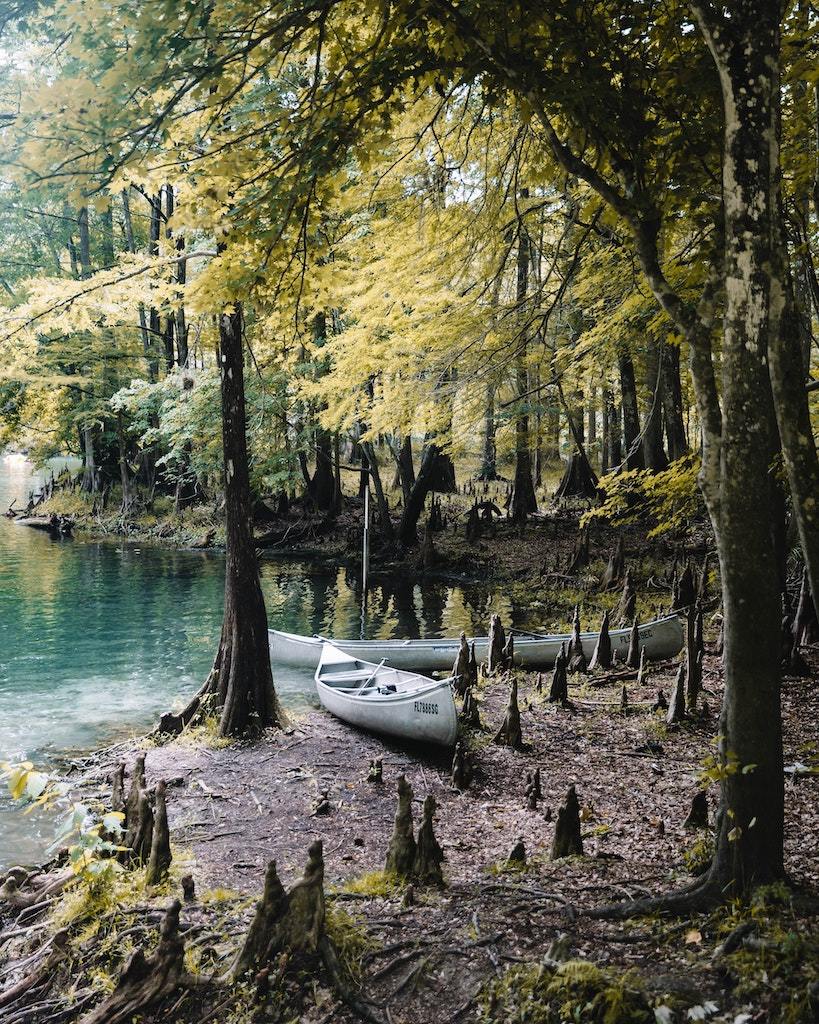 If you've been drooling over all the dazzling photos of cenotes in Mexico but want to keep it domestic this February, look no further than Ginnie Springs in Florida. Featuring bright turquoise and baby blue waters and underground caverns with pools, this is one of the most beautiful oases in Florida.
While Ginnie Springs tends to fill up in the summer months, February sees a dip in visitors, making it the perfect time to visit if you want to experience its beauty fully. Since Florida stays warm all year round, this is also a great place to enjoy a freshwater dip during the winter months. It's manatee season, too; pop over to Crystal River to see them.
Best things to do in February: Swim with manatees in Crystal River, rent a kayak or paddleboard to explore Ginnie Springs, or dive into Devil's Cavern.
Where to stay: Grady House Bed and Breakfast is one of the best-reviewed places to stay nearby. Rooms start around $200/night. Book here.
25. Key West, Florida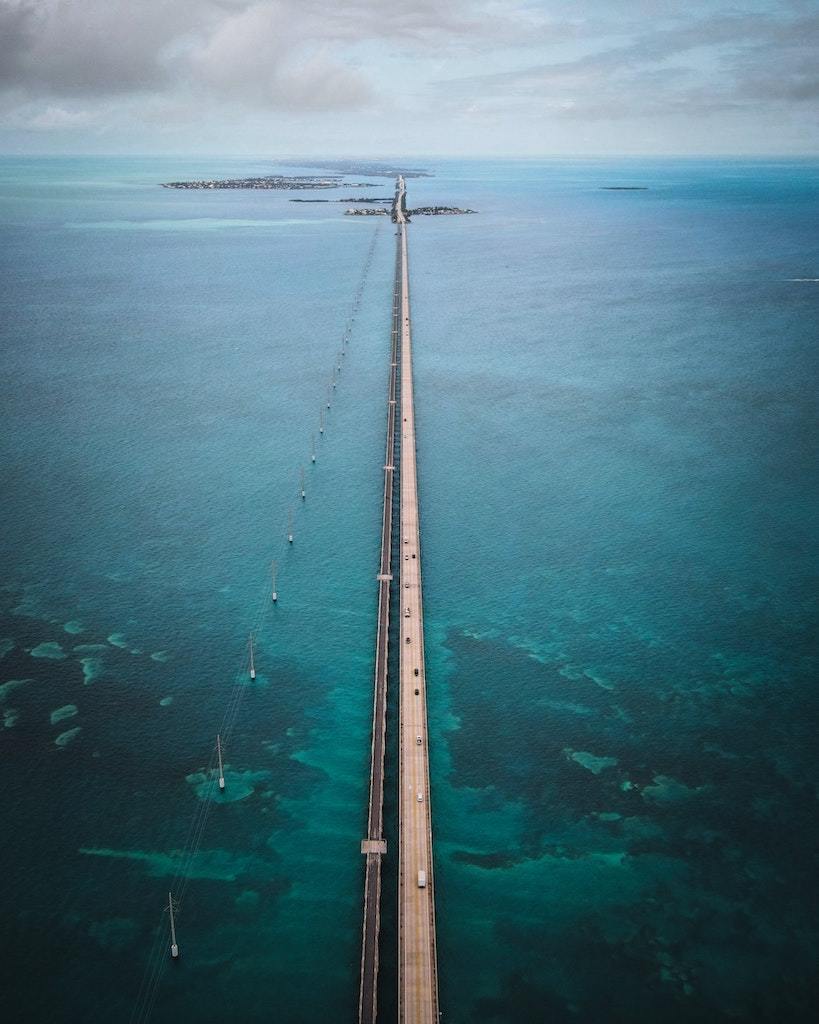 If you need a tropical getaway in February, one of the best places is Key West, perhaps the warmest spot in the continental US this time of year. So don't be surprised if you see plenty of other snowbirds here. Unlike most other entries on this list, Key West's high season is wintertime, so it can get crowded.
Don't let that deter you from visiting, though. High season here means you're in for a lively and action-packed trip, with lots of fun things to do, like indulging in the Key West Food & Wine Festival at the end of the month.
***
I hope this list gave you a boost of inspo when searching for the best places to visit in the USA in February.
Which one are you most excited about?