Stunning red rock formations, hiking trails for days, spiritual healing modalities, and so much more await you in Sedona, Arizona. This quirky city has long been a popular destination among open-minded and outdoorsy travelers and is even believed to be one of the Earth's strongest energy vortexes.
If you've already checked out this guide to Sedona, chances are you're ready to start looking for places to stay. Since we've already covered the best Airbnbs here, it's time to provide an epic list of the best boutique hotels in Sedona.
Ready to find your next home away from home? These places might make you never want to leave Sedona:
1. Orchards Inn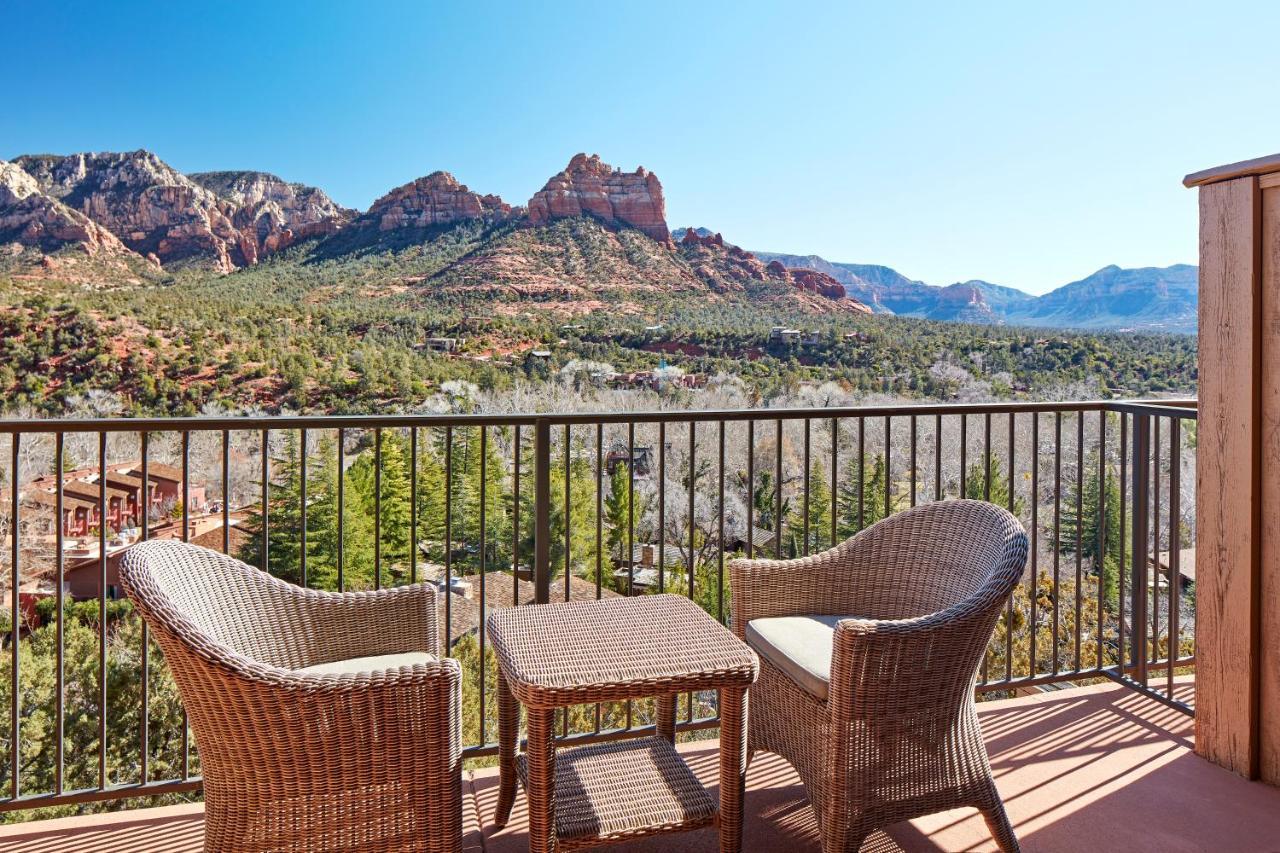 This cozy inn has a clean, contemporary feel, with white adobe walls and a more modern take on Southwestern decor. Offering guests breezy balconies perfect for soaking in the Sedona sunshine, Orchards Inn has mastered the art of highlighting the great outdoors.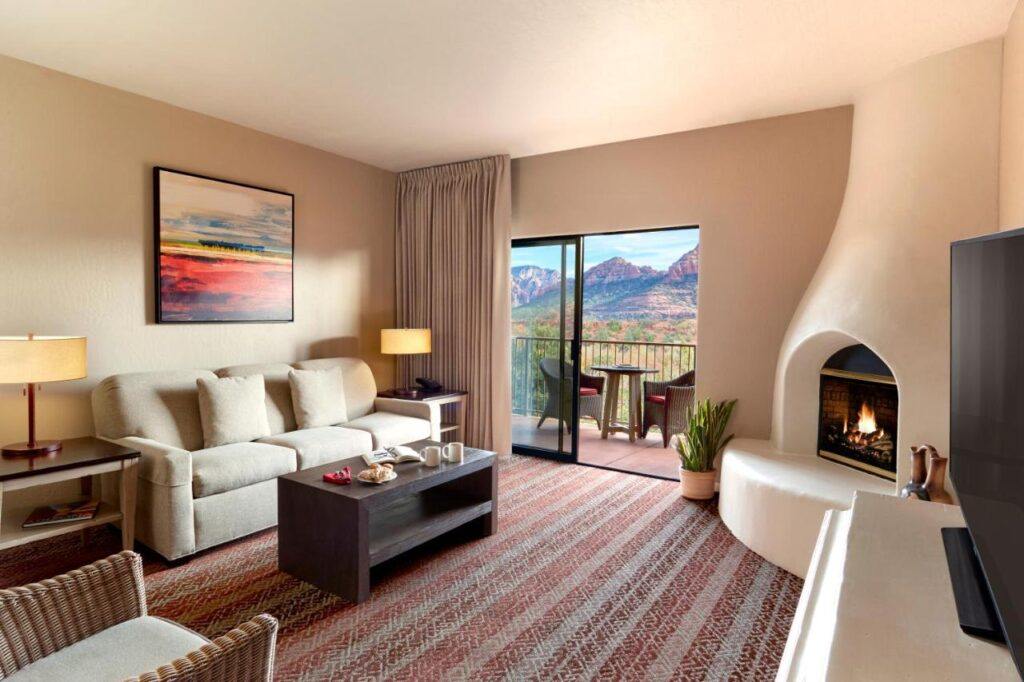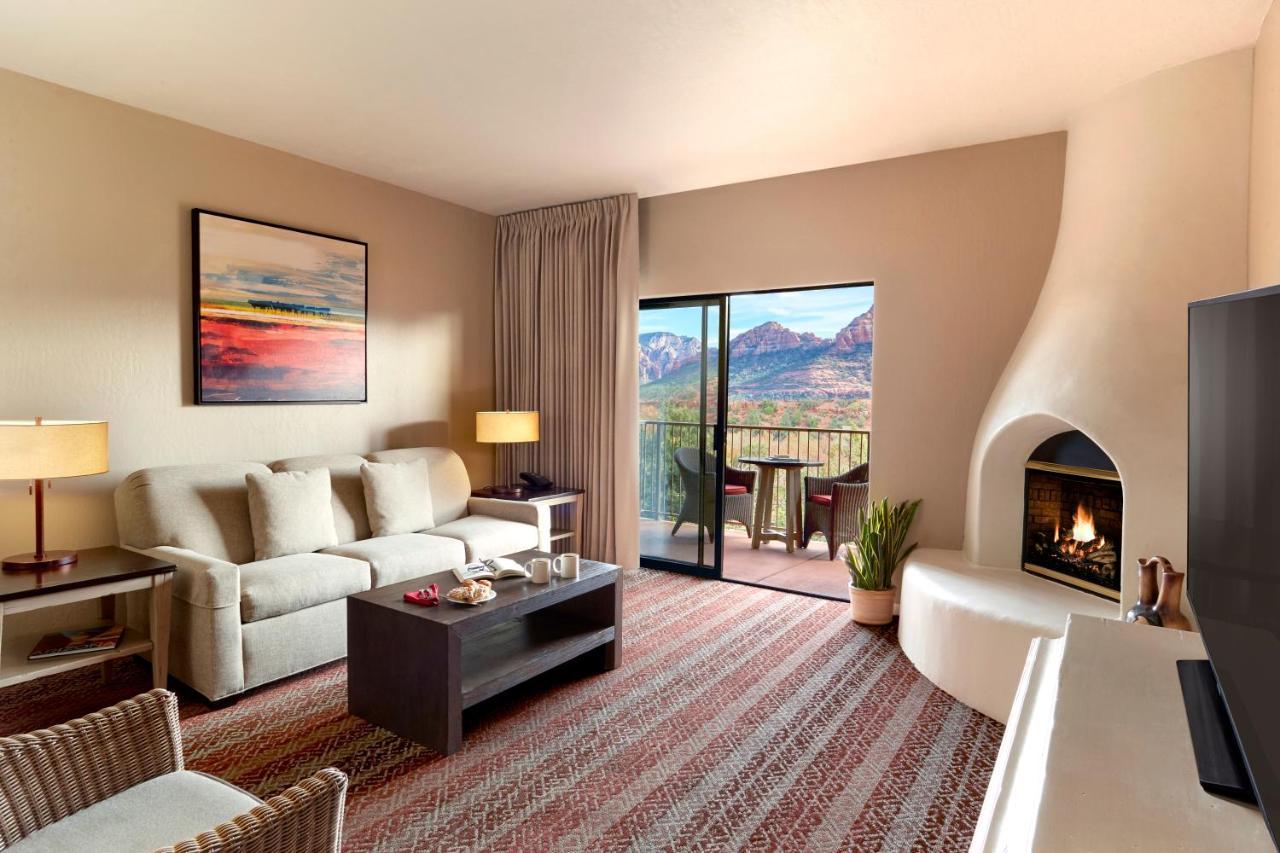 Beyond having fantastic views of the mountains from every room, this is the ideal spot for visitors who are enthusiastic about hitting the hiking trails. Orchards Inn offers guests a Red Rock trails pass (for a small fee), along with a number of tours that you can book through the hotel. One of them that looks exciting is the pink Jeep tour through Sedona and its backcountry.
This stylish inn is pet-friendly and has an impressive selection of rooms of every size, making it just right for just about everyone, from solo travelers to families.
2. Creekside Inn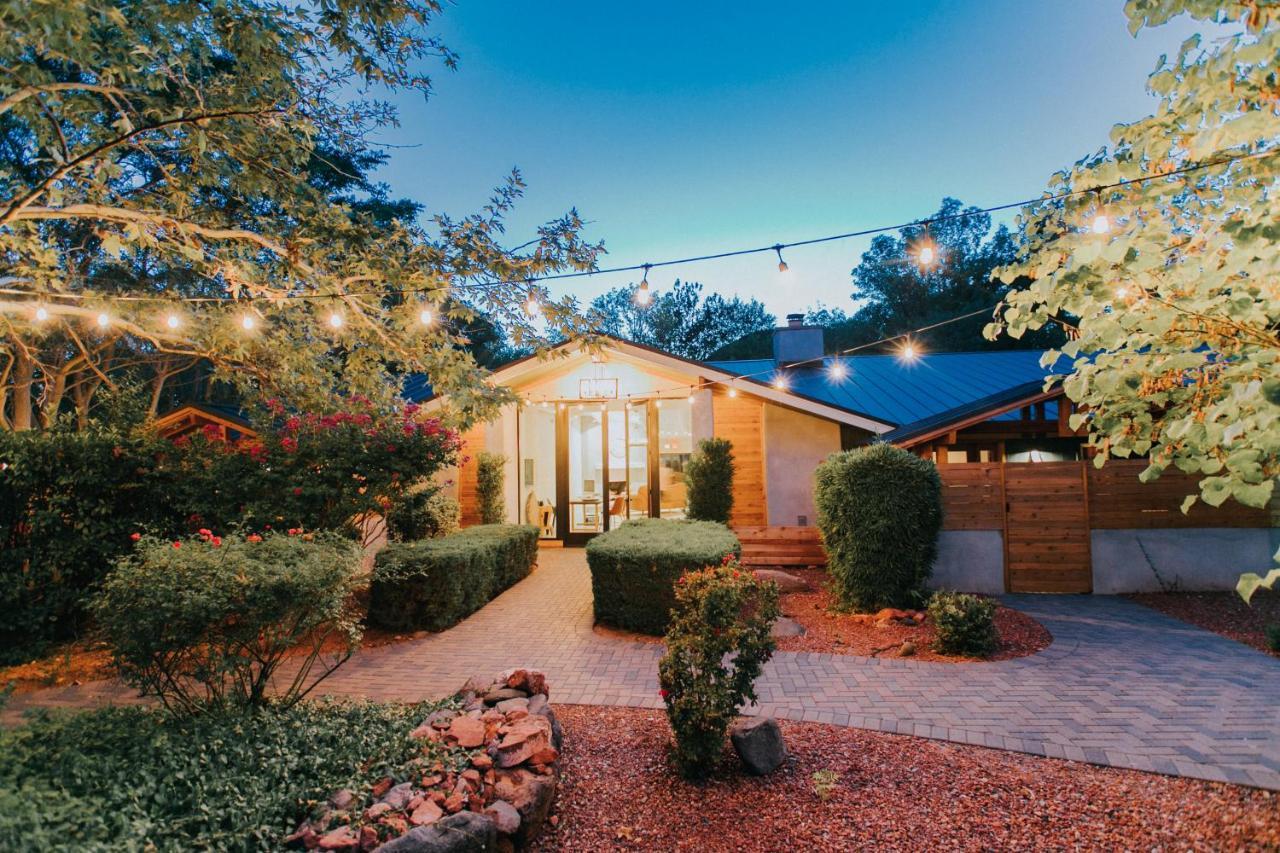 If you're looking for a small, cozy bed-and-breakfast that specializes in warm hospitality, look no further than Creekside Inn. The common areas have a cabin feel, while the rooms are decked out with modern decor and stellar amenities, like spa bathtubs and flat-screen TVs.
These features are sweet and all, but the primary reasons why so many guests love their stay at Creekside Inn are the outstanding breakfast and wonderful outdoor spaces. The inn doesn't just serve basic continental breakfasts but rather specializes in providing guests with a wow factor: fresh, local ingredients and generous portions.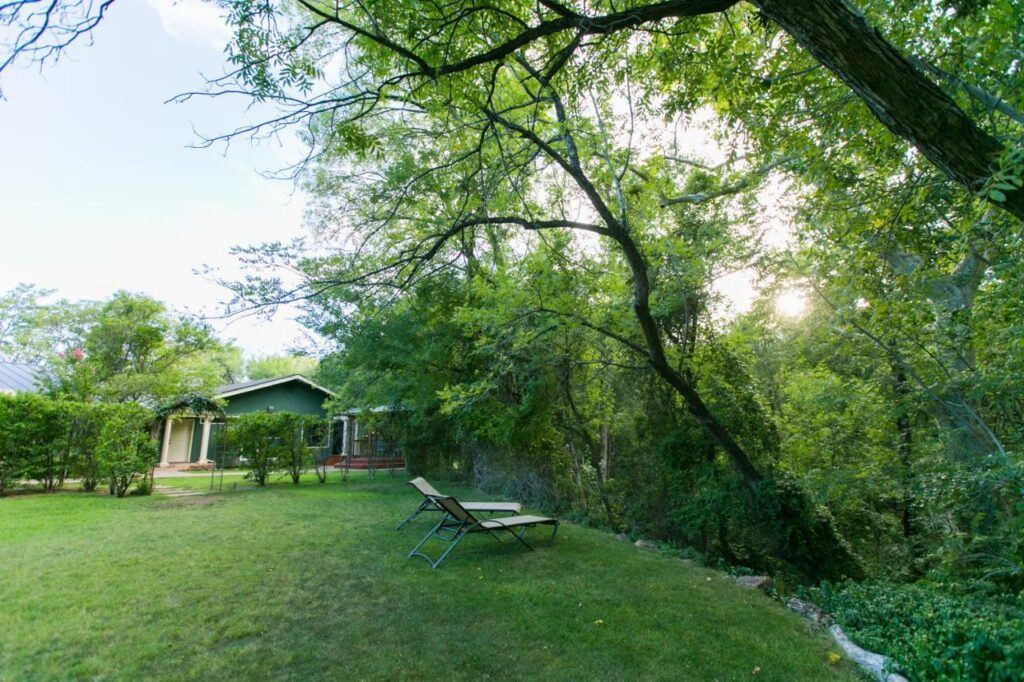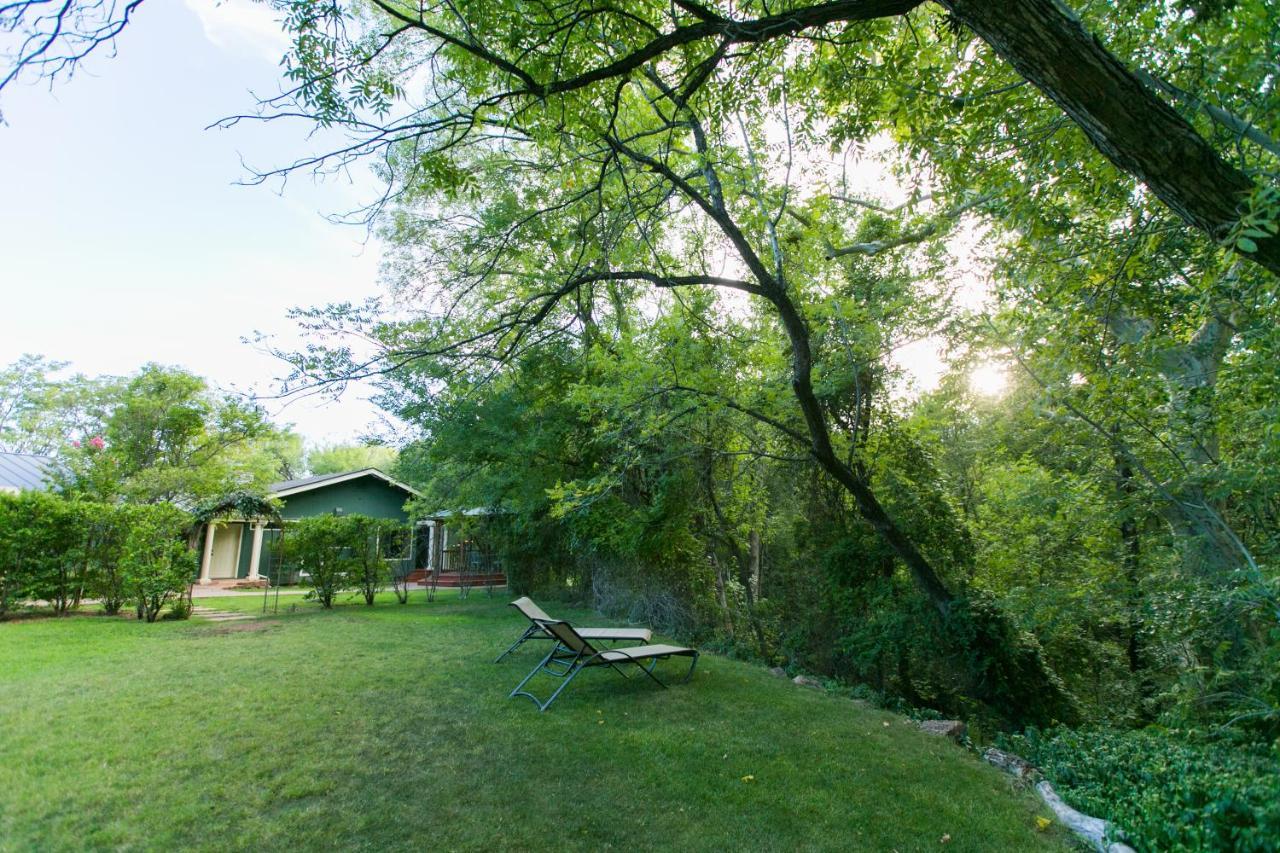 Like other boutique hotels on this list, Creekside Inn is close enough to downtown Sedona to be reachable on foot, but far away enough that it remains quaint and connected to nature. The large patio deck faces a beautiful yard with mountain views, which guests report was one of their favorite places to relax.
Creekside Inn does not allow children or pets, so this charming spot is only suitable for solo travelers, friends, or couples.
3. Lantern Light Inn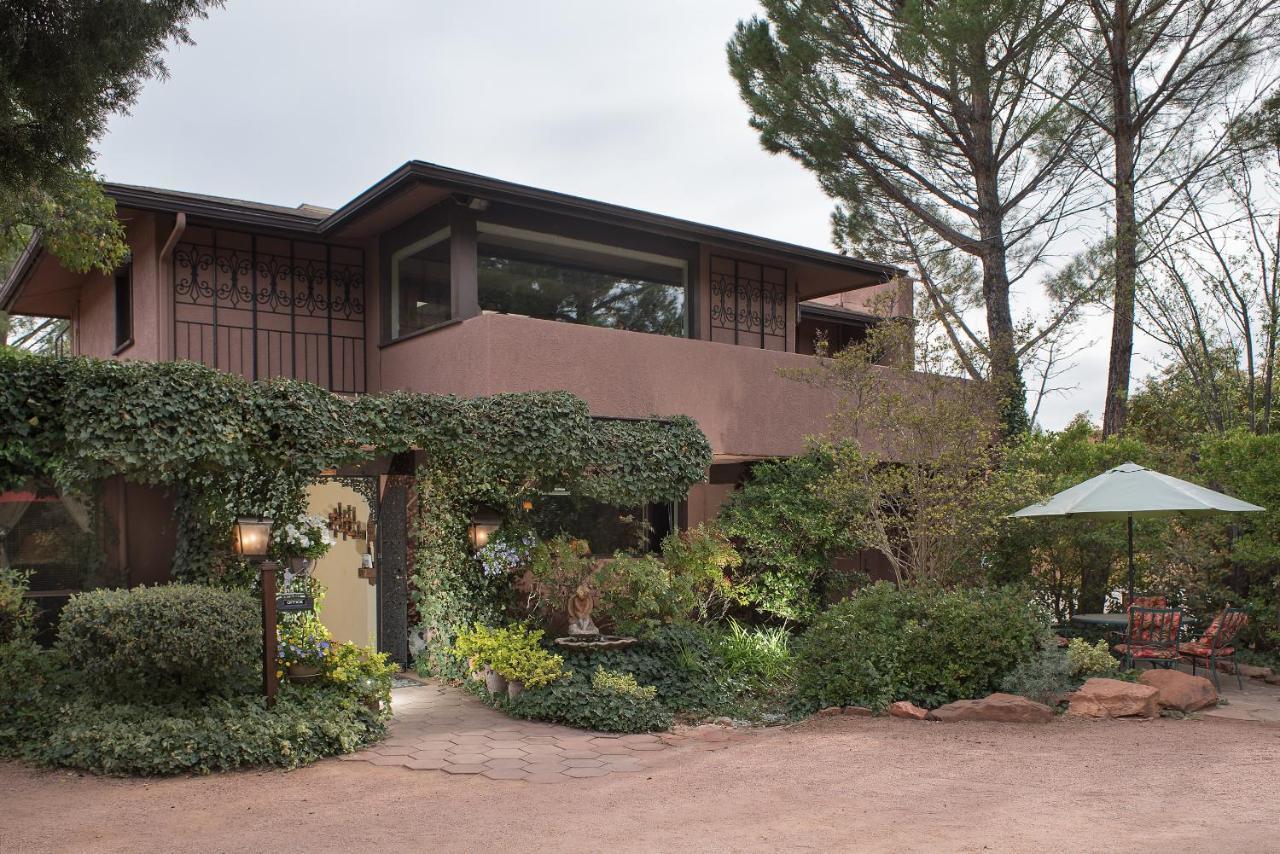 This quaint boutique hotel offers top-notch ambiance with homey touches, from the lobby to the rooms and everywhere in between. Lantern Light Inn prides itself on its variety of accommodations, ranging from a simple queen room to an entire two-bedroom house. Each room is unique in its decor and layout, setting the inn apart from large hotel chains, something that guests love.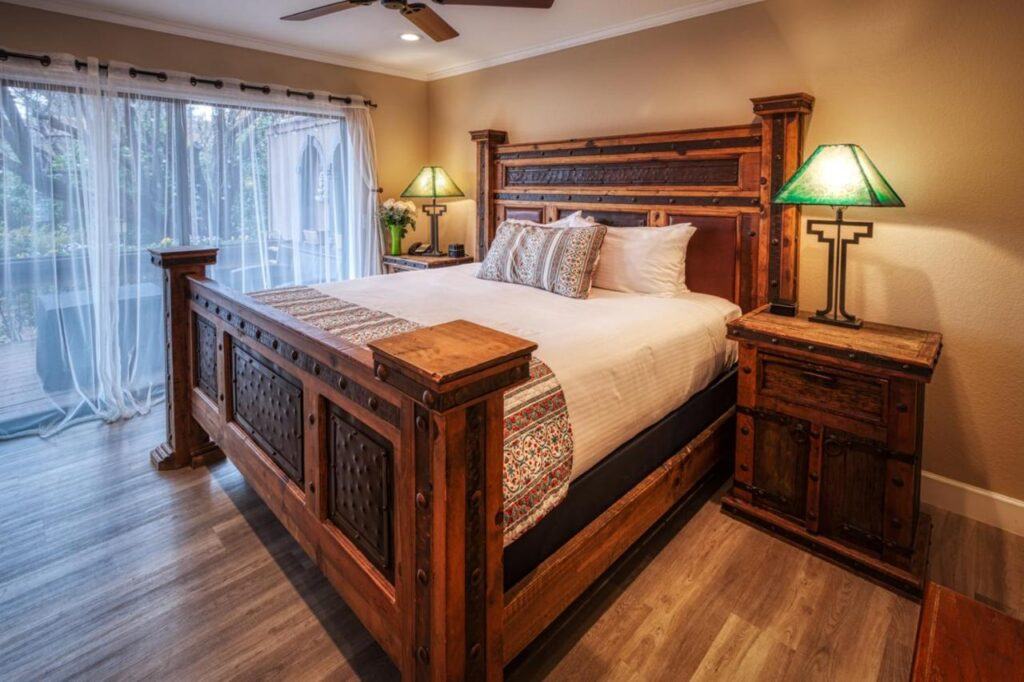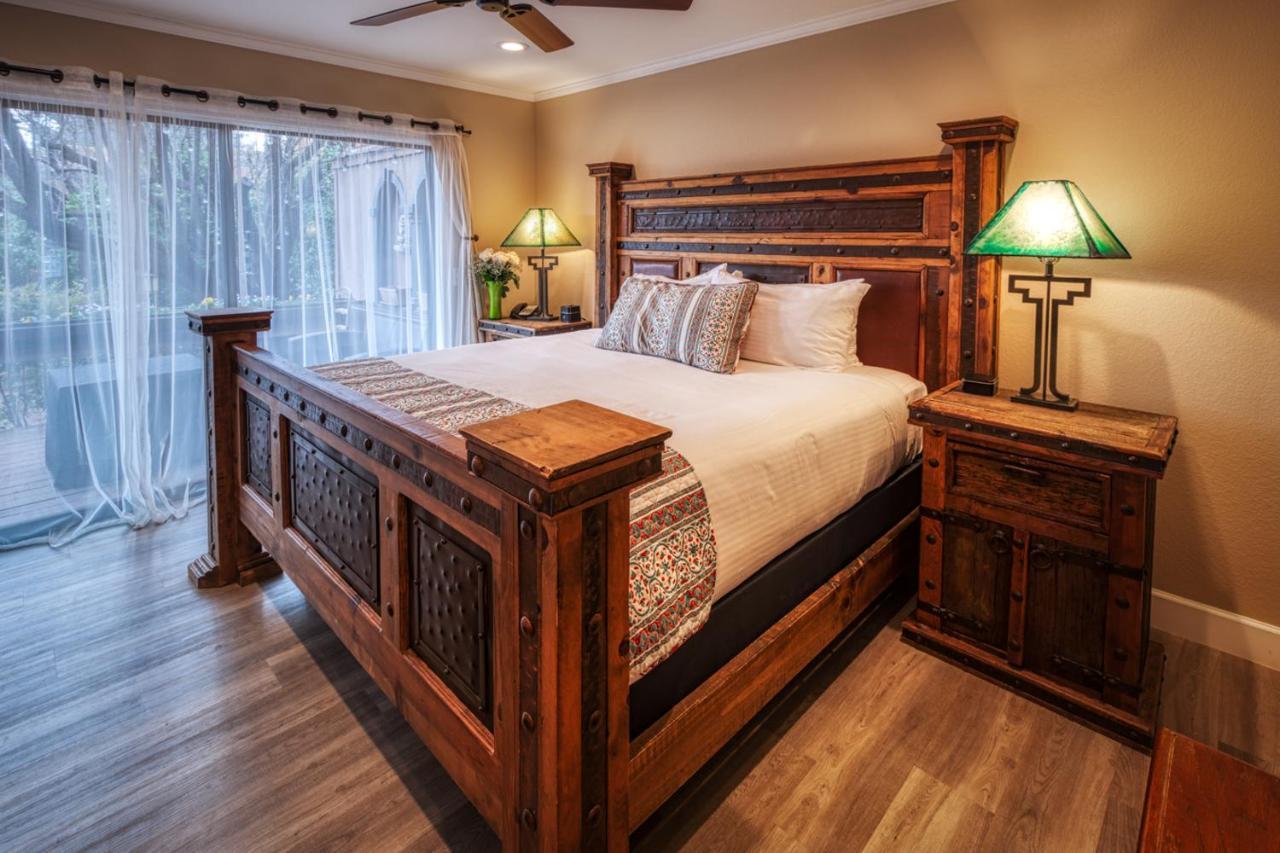 Speaking of what guests love, this small hotel's shining feature is its beautiful aromatic garden, complete with outdoor swings and ample seating. You can also book a number of outdoor activities, including hot-air balloon rides, Jeep tours, horseback riding, and more.
A potential downside to staying here is that the hotel doesn't offer breakfast. However, it's right in the heart of West Sedona, so there are plenty of dining options nearby. Lantern Light Inn is also pet-free and adults-only, so it isn't suited for families with children.
4. Casa Sedona Inn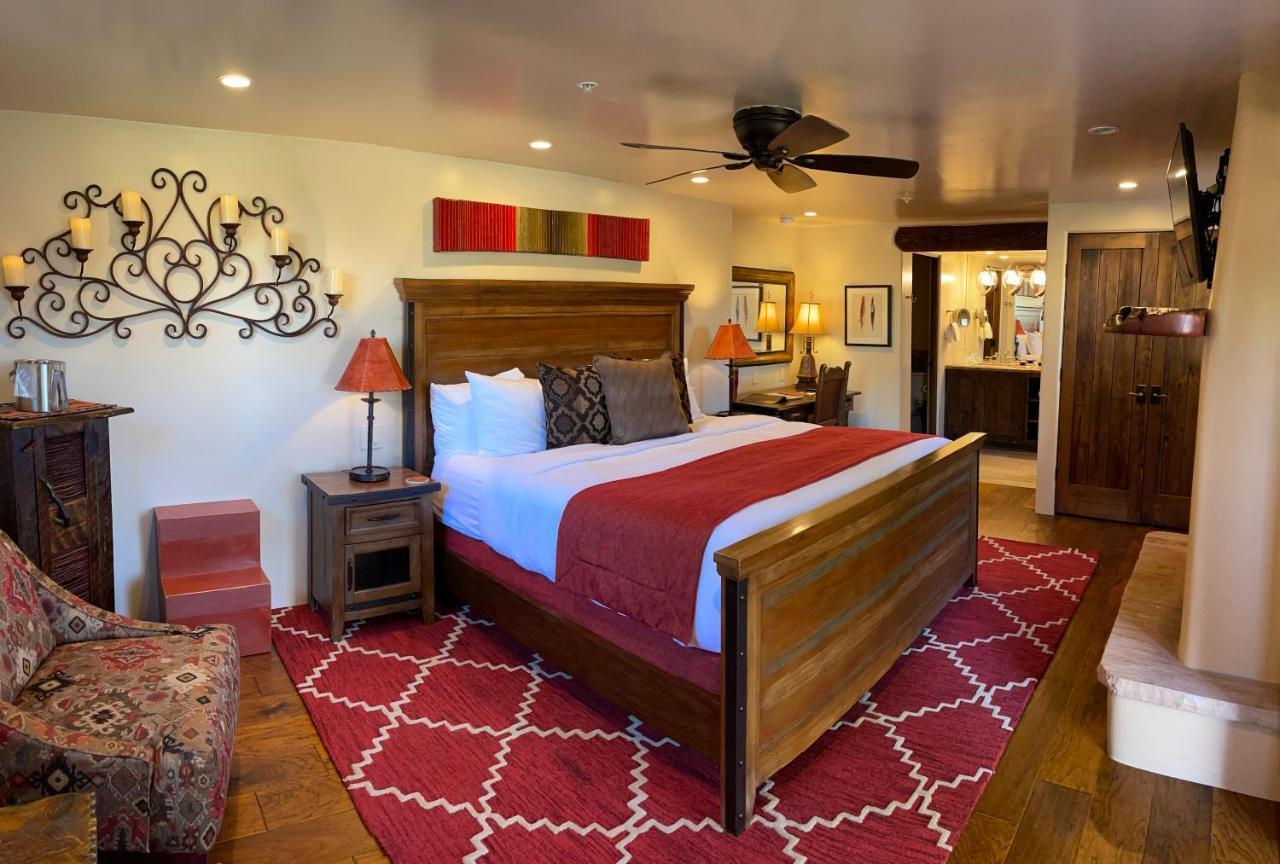 As one of the city's best-rated boutique hotels, Casa Sedona Inn makes a name for itself because of its outstanding hospitality and stellar amenities. Top reviews of this charming inn reveal what guests like most about it: the incredible mountain views, comfortable beds, delicious breakfast, and overall value for the money.
All rooms have air-conditioning and a fireplace, making Casa Sedona Inn ideal during any season. There's also a seating area in each room, where guests love sipping their morning coffee and enjoying the gorgeous views of Sedona. Although this hotel feels like it's tucked away into nature, it's still walking distance from downtown, which is why so many guests rate it a 10 out of 10 for location.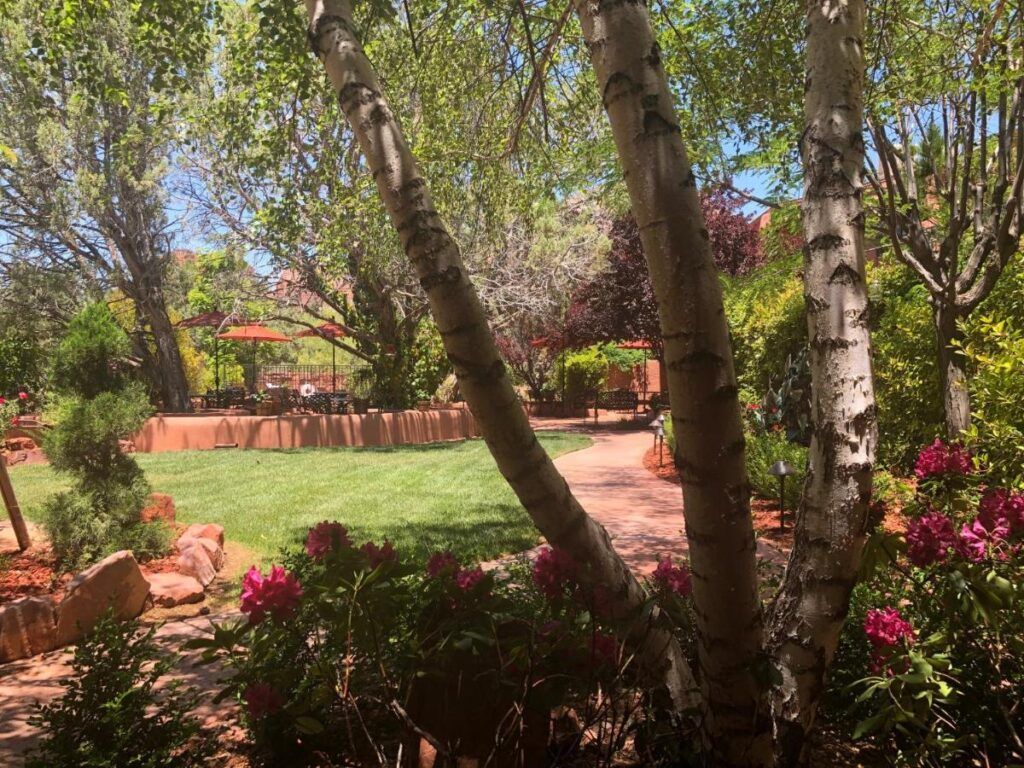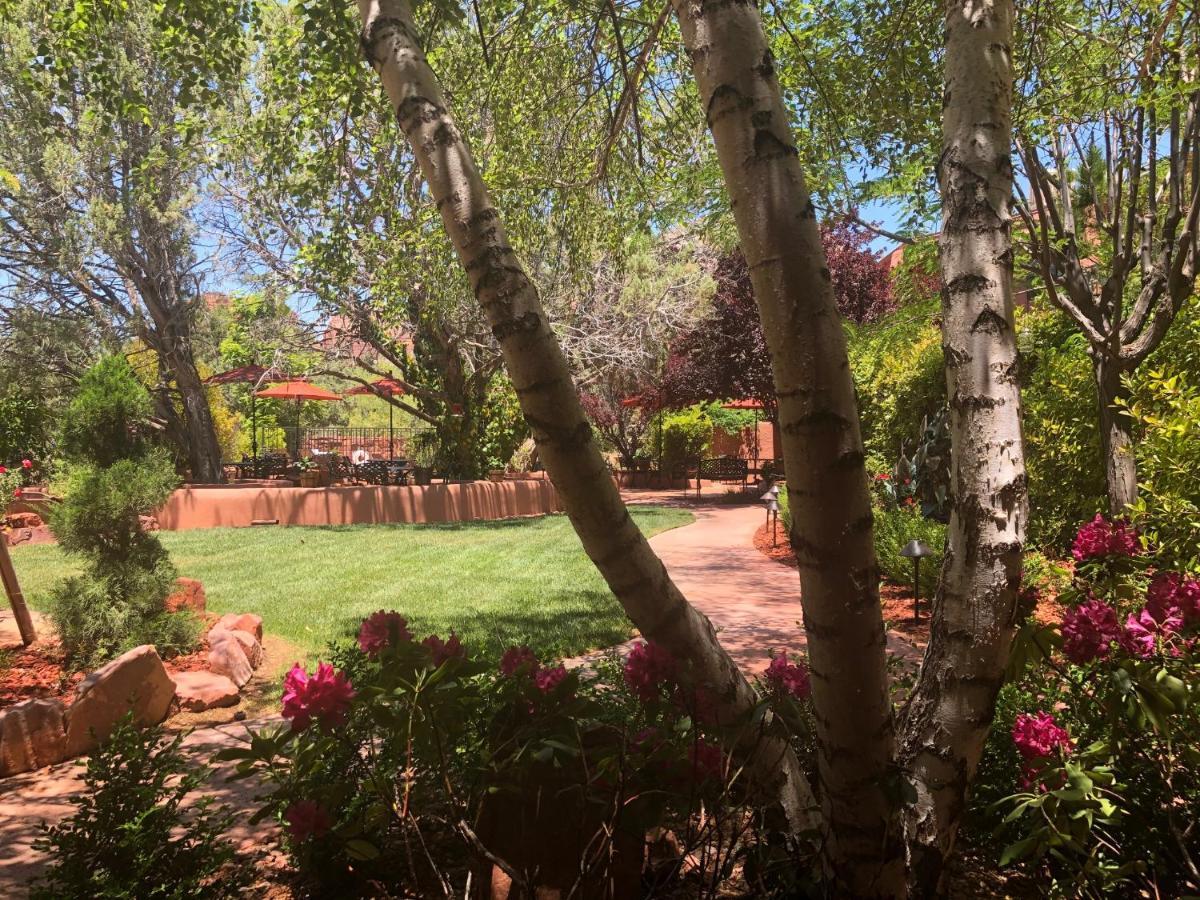 The cherry on top is that the inn's restaurant (by the same name) is just as highly regarded, serving up Southwestern specialties like authentic tamales and dishes that highlight Sedona's seasonal produce. You might end up indulging in all three meals of the day here.
Casa Sedona Inn is an excellent choice for solo travelers, friends, and couples alike, though it isn't an option for those traveling with pets, unfortunately.
5. El Portal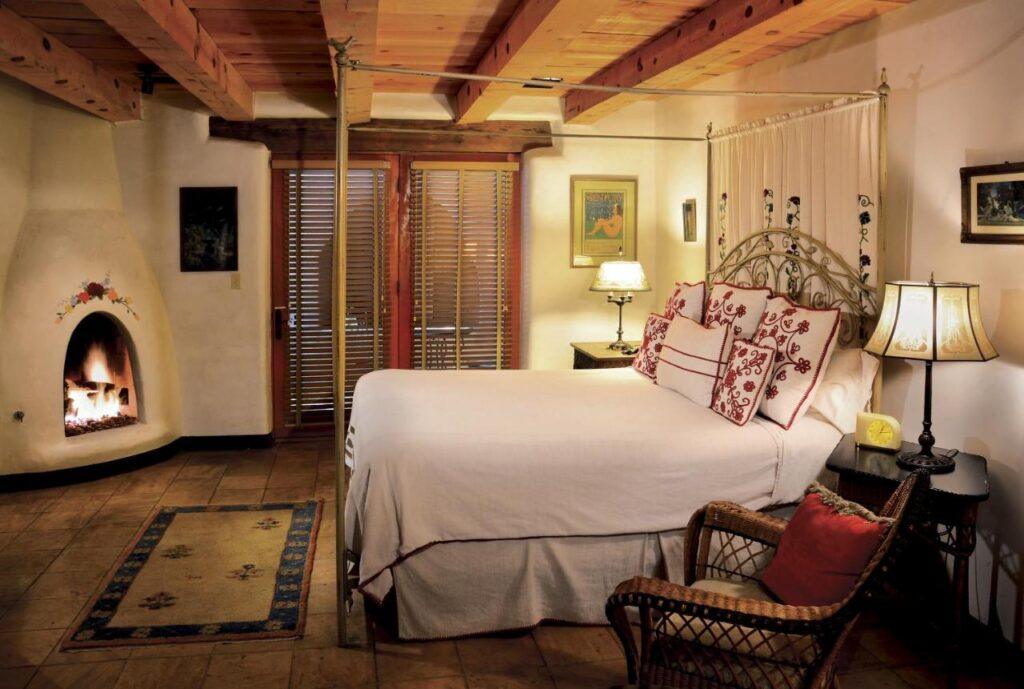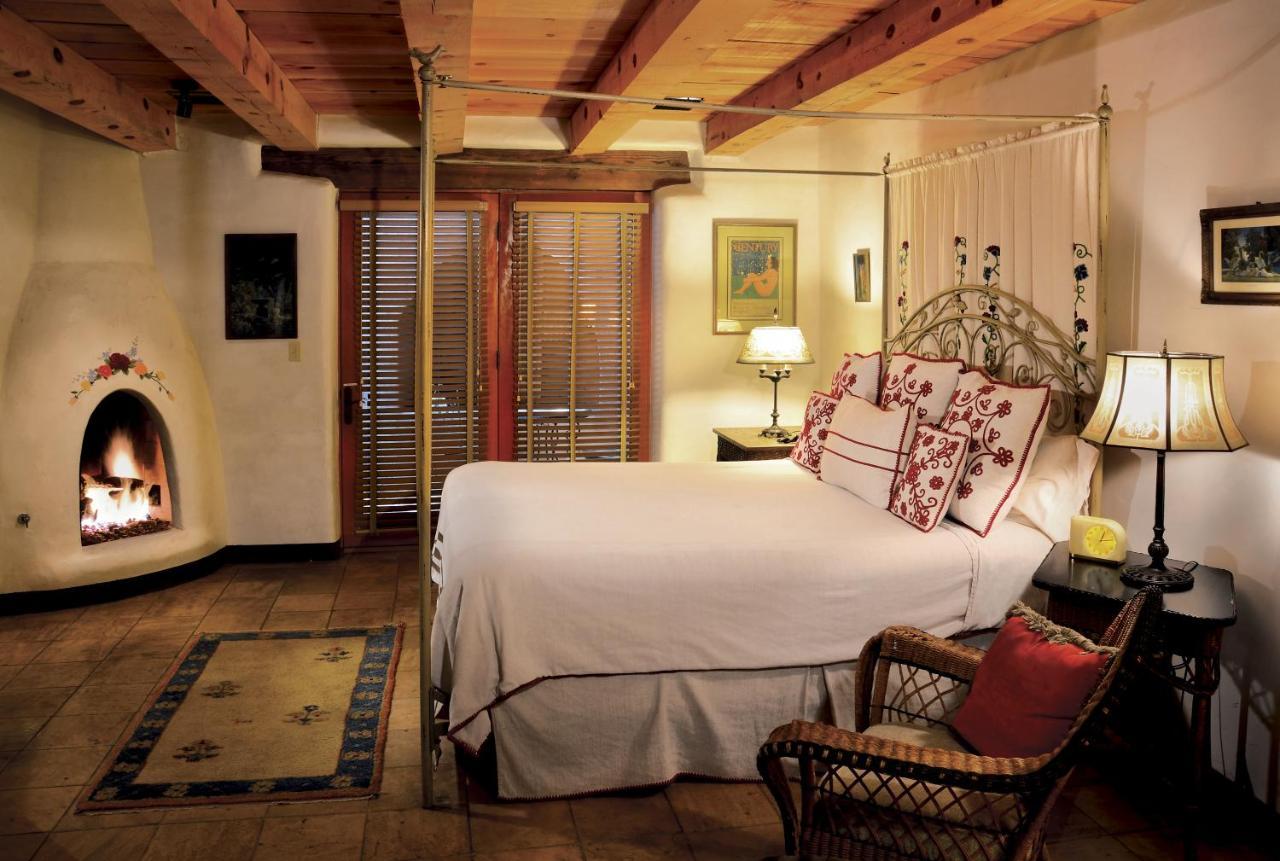 With a balance of Old World charm and modern amenities, El Portal gives guests a glimpse of Sedona's past without sacrificing comfort. The rooms feature vintage decor featuring local art and a homey, Southwestern feel, while offering guests jacuzzi tubs, steam showers, and luxurious linens.
Although El Portal is further away from downtown, guests adore its dreamy location in the hills and love finding peace and quiet here. El Portal has gorgeous outdoor seating areas with firepits, lush greenery, and spectacular views of the mountains. In fact, many guests rate El Portal highly for its fantastic outdoor spaces.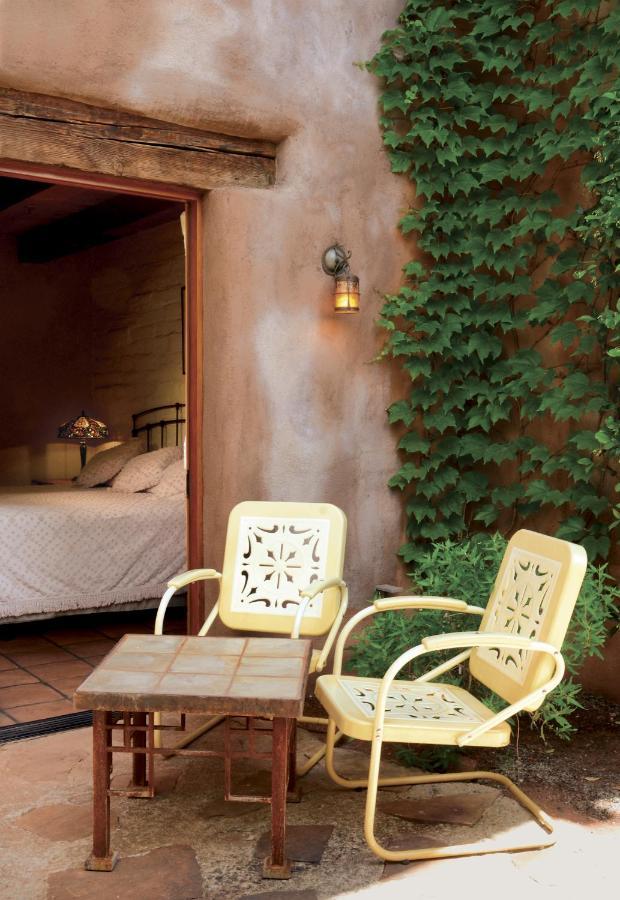 El Portal is a great pick for friends, couples, and families, especially those traveling with animals, as the entire property is pet-friendly.
6. Inn Above Oak Creek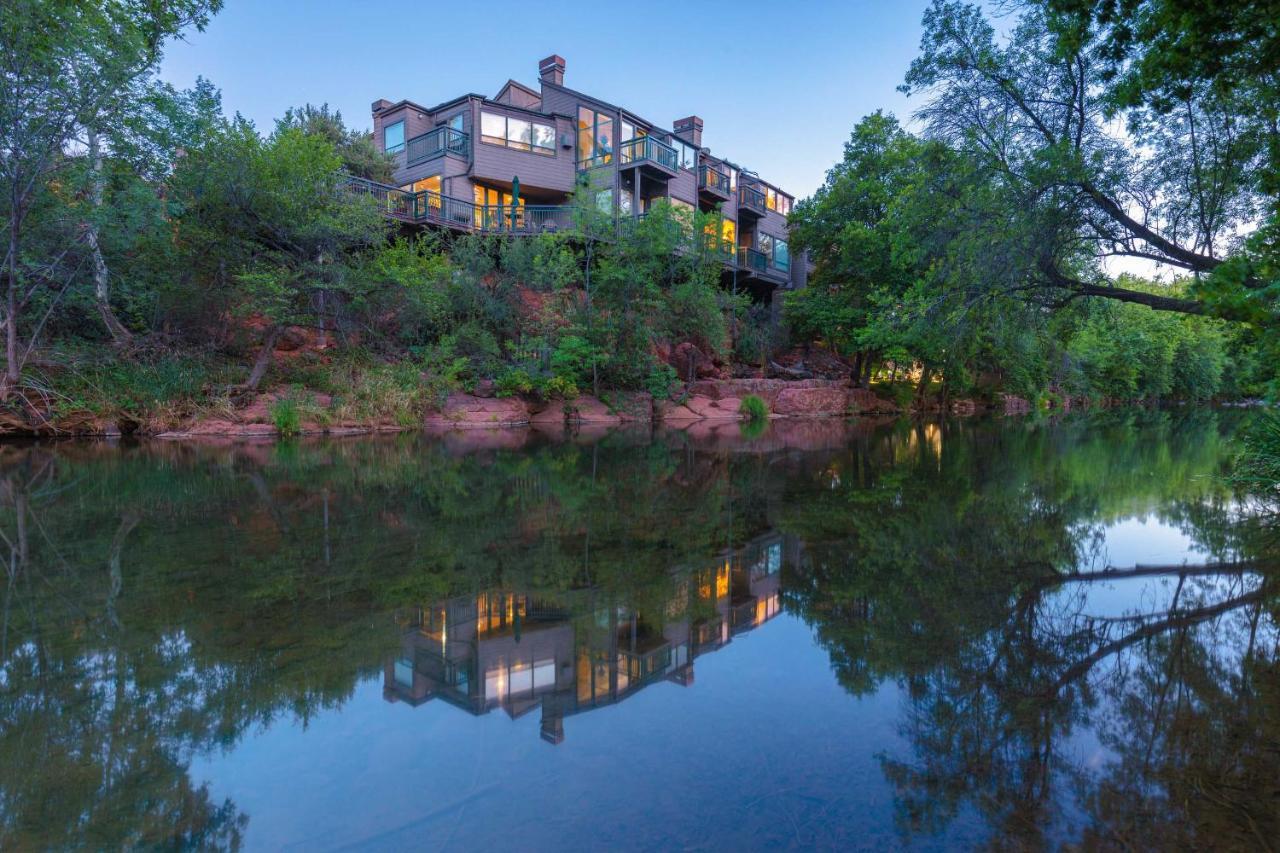 This enchanting inn's namesake Oak Creek peacefully flows below the idyllic balconies, offering guests a slice of nature-filled paradise. Finding connection to nature here definitely doesn't mean you have to sacrifice convenience, however. Inn Above Oak Creek is a five-minute walk from Uptown Sedona, even though it feels a world away from a bustling town.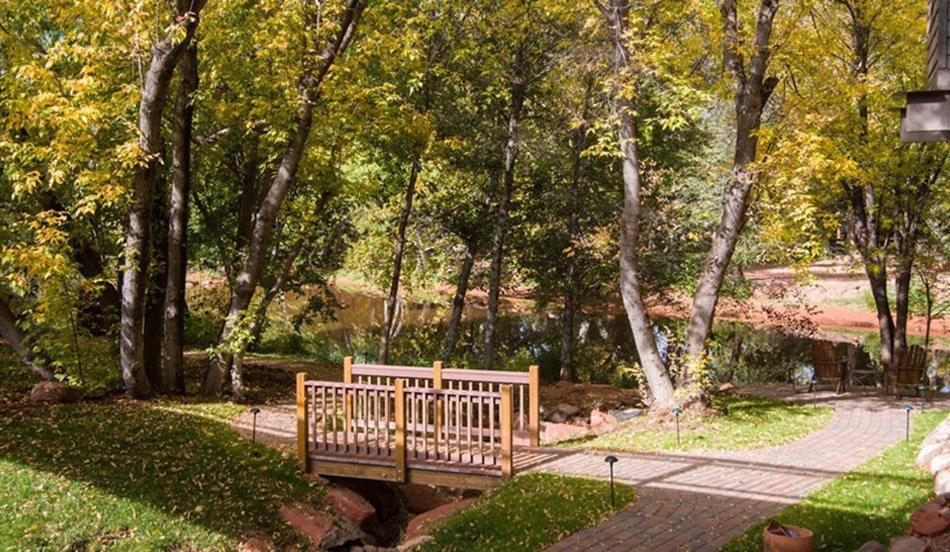 Unlike other places on this list that offer full cottages or homes, Inn Above Oak Creek sticks to a more traditional hotel model, with rooms ranging from the most basic economy doubles with a queen-size bed to the presidential suite, which as a king-size bed and jacuzzi tub. There's also a maximum occupancy of two for any room, making it less than ideal for families with small children. This is also not a pet-friendly hotel.
7. Bell Rock Inn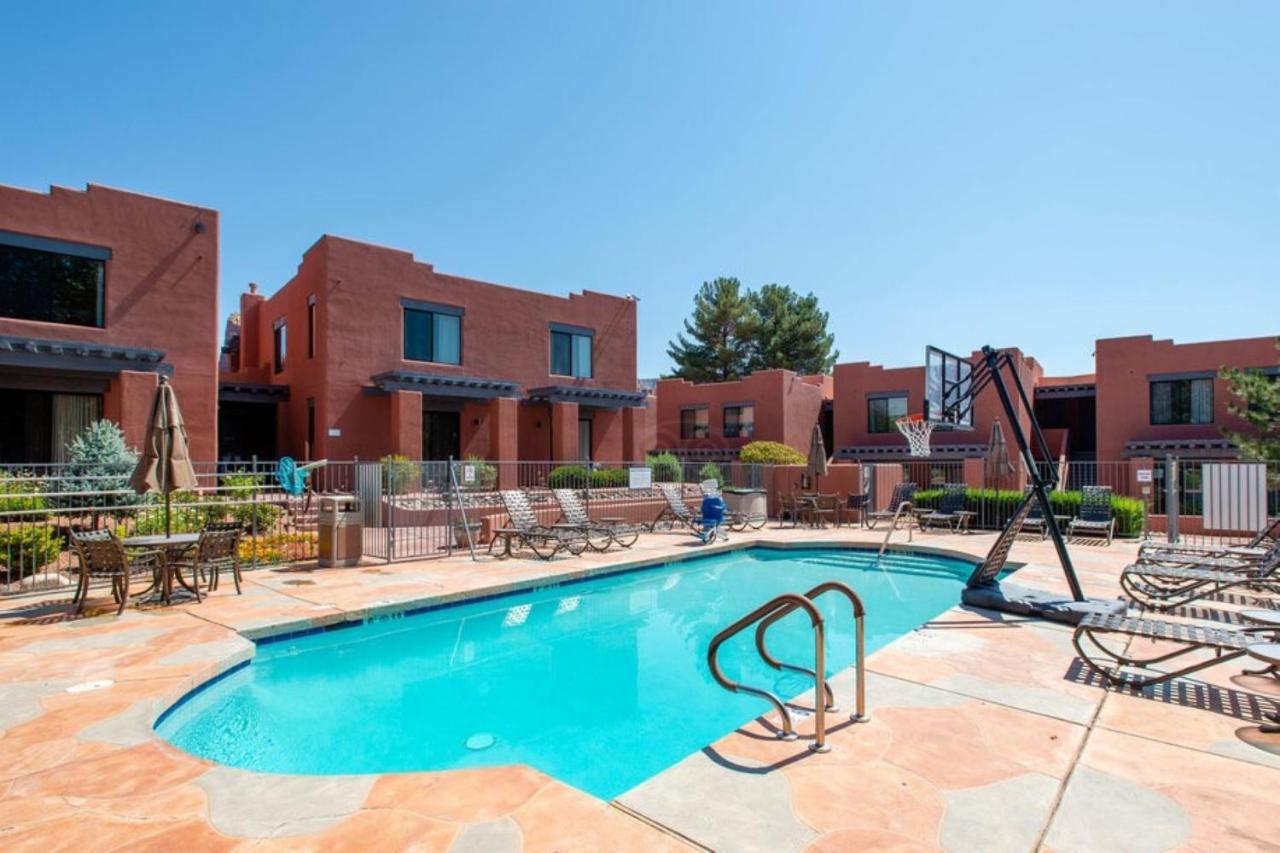 With two outdoor pools and stellar proximity to hiking trails, Bell Rock Inn is a fantastic option for a summertime visit to Sedona. Of all the hotels on this list, this one is the most affordable, making it the best option for budget travelers. It stands out from other more affordable options in Sedona, however, because it doesn't sacrifice quality.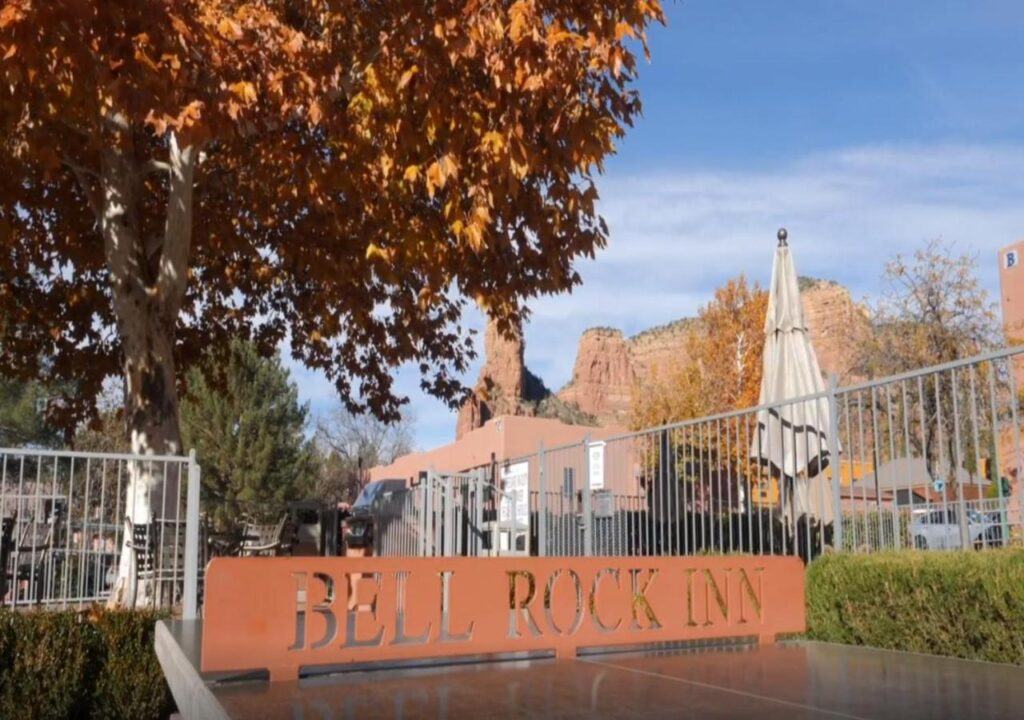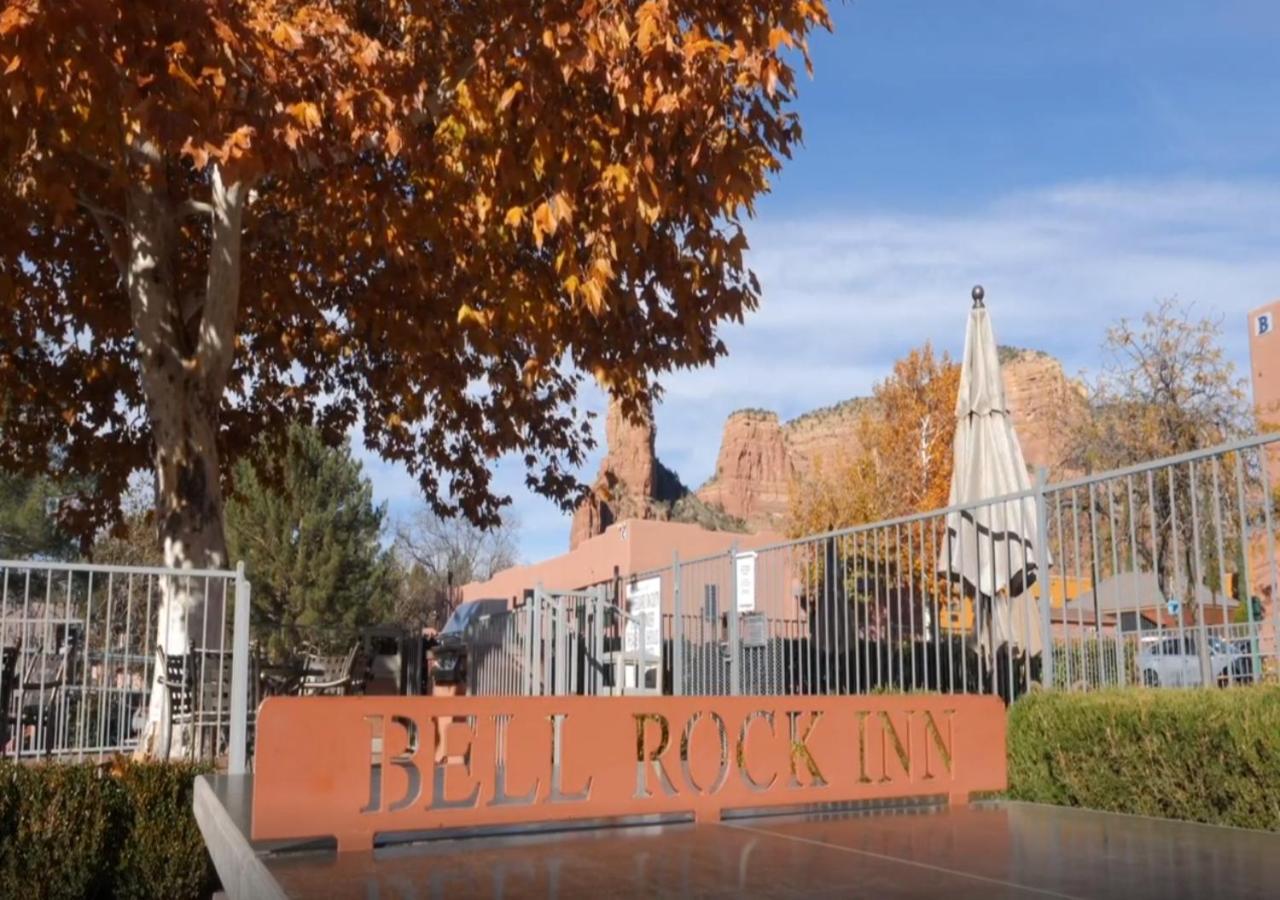 Here you can find small studios with partial kitchens, as well as a one-bedroom suite that can sleep up to four guests. Whether you're traveling solo or with a partner, your pet (only select rooms are pet-friendly, so specify this when you book), or your whole family, Bell Rock Inn is waiting for you!
8. L'Auberge de Sedona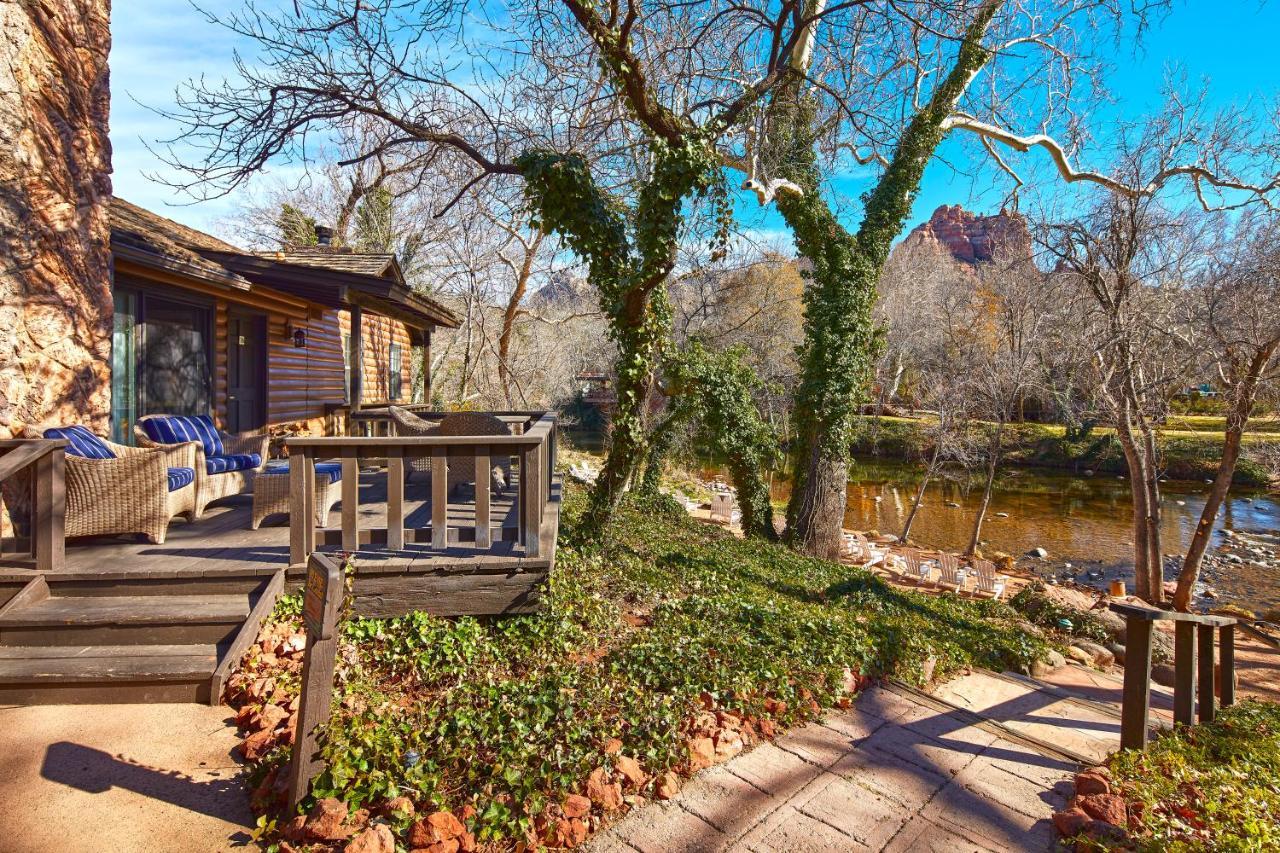 Boasting a stunning outdoor pool, sun terrace, and spa center, L'Auberge de Sedona has some of the most luxurious offerings of all boutique hotels in Sedona. These shared amenities are just the beginning, though: many rooms have a large spa tub, a scenic balcony, and ultra-comfy beds with the highest-quality linens.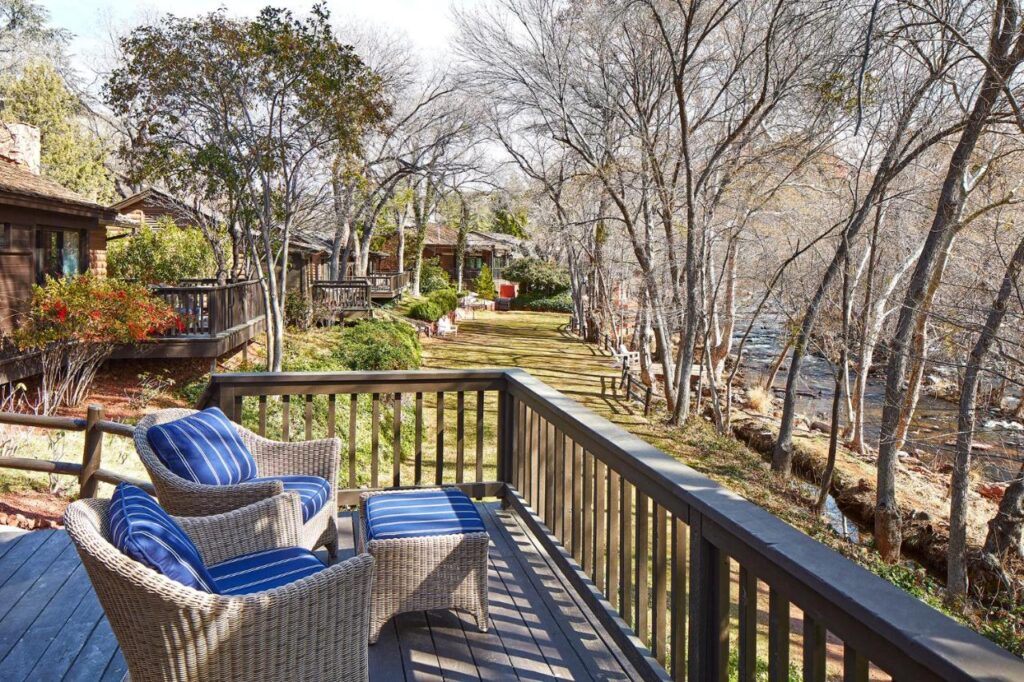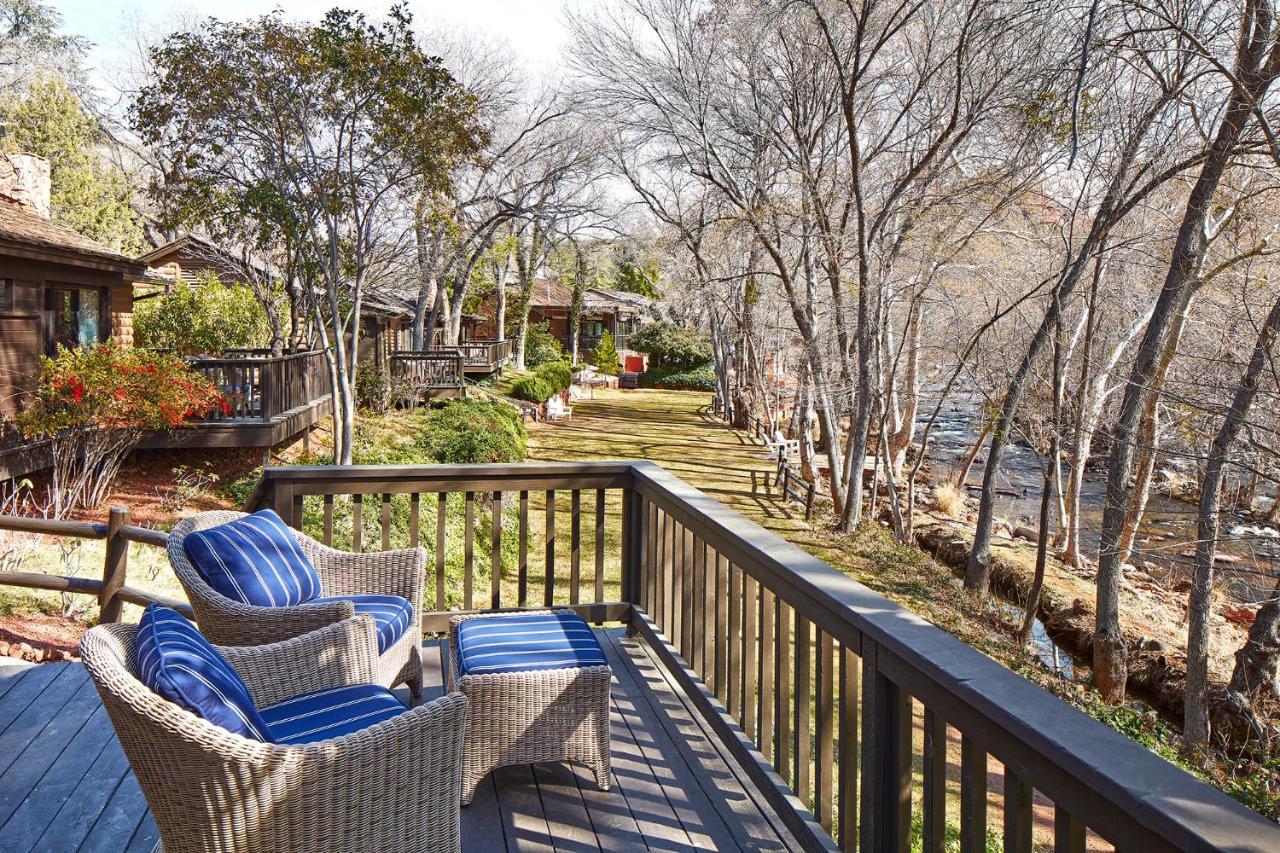 While you can book a deluxe room or a suite, recent reviews show that the showstoppers here are the cottages, which are worth the extra splurge, according to happy guests. These have homey touches throughout and are perfect for families or small groups. You can also bring not only your whole family but also your furry friends, as the hotel is pet-friendly.
9. The Wilde Resort and Spa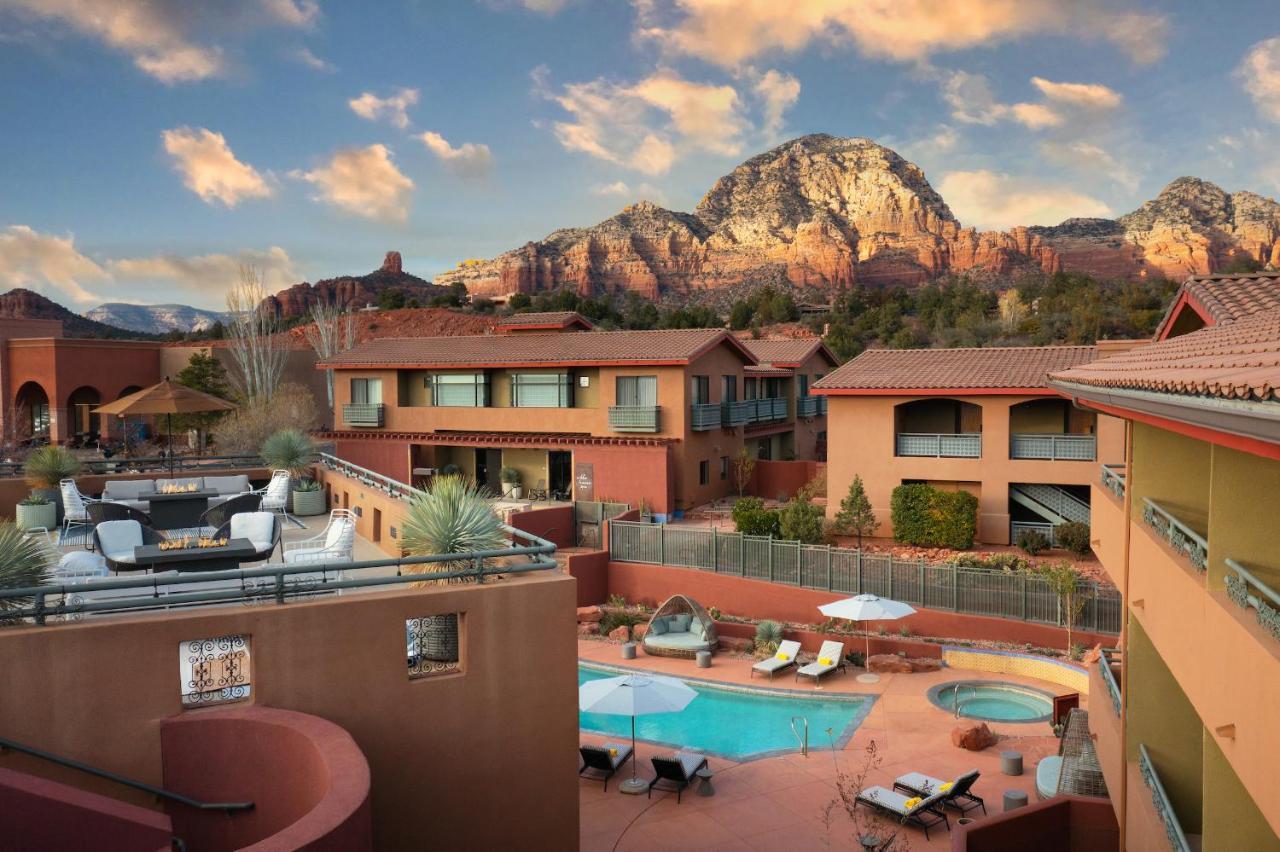 Although resorts might not technically fall under the category of "boutique hotel," the Wilde Resort and Spa's quaint atmosphere gives it the feel of a smaller hotel, while offering some extra luxury for guests: a gorgeous outdoor pool, full-service spa, and top-rated restaurant.
The Wilde also focuses on wellness, offering yoga classes, bodywork, and even retreats. To top it all off, the outdoor spaces are heavenly, with firepits, a meditative labyrinth, and hammocks sprinkled throughout the grounds.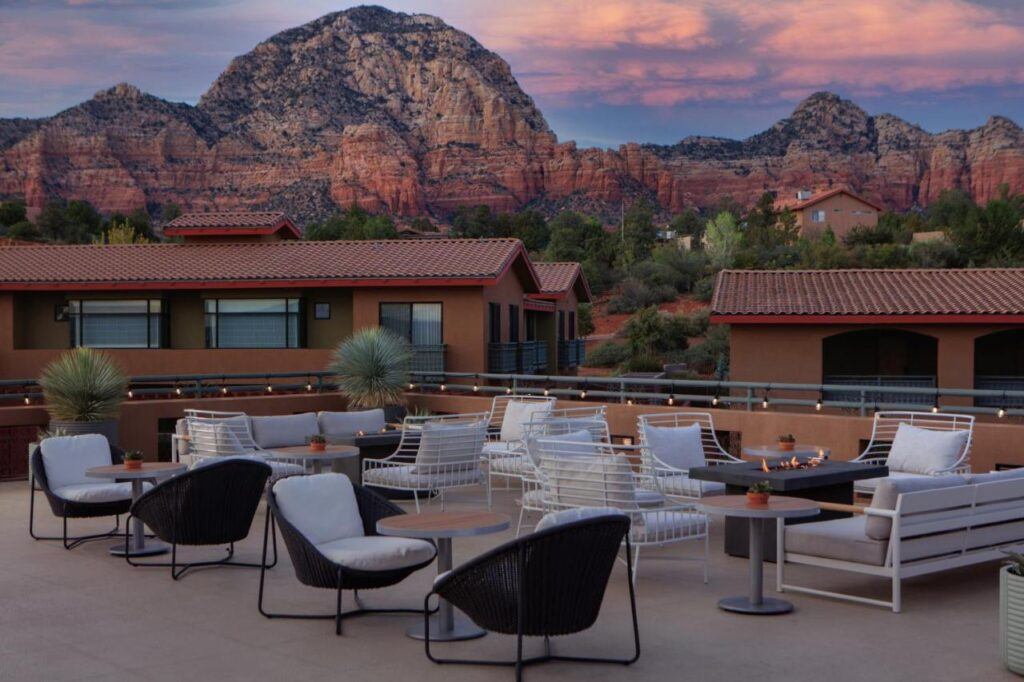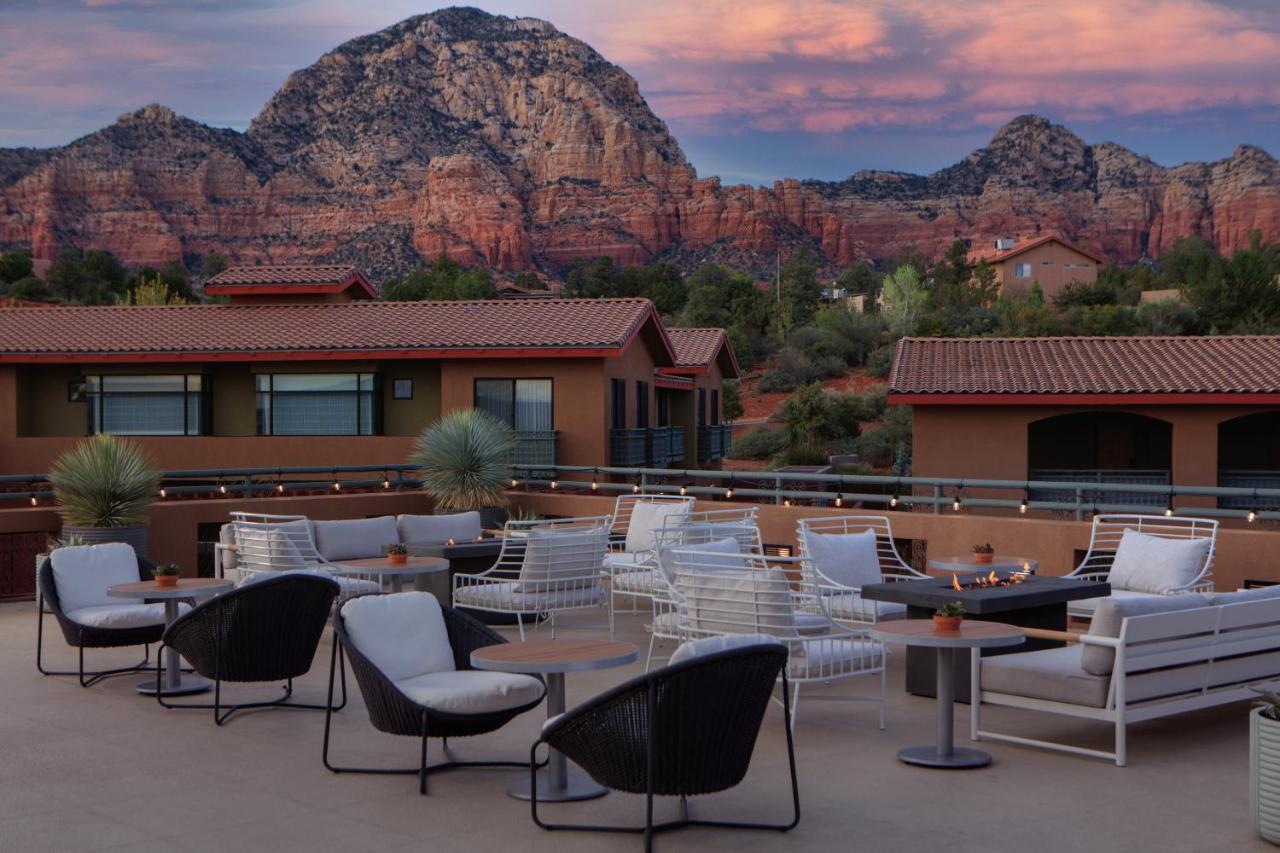 The rooms are simple, with a breezy and bright feel and minimal decor to allow the outdoors to be the star of the show. Guests especially love the balconies, which have stunning views of the mountains, particularly Thunder Mountain.
The Wilde Resort and Spa is completely family-friendly and also has select rooms that allow pets. However, the tranquil atmosphere is ideal for solo travelers, couples, and small groups.
10. Enchantment Resort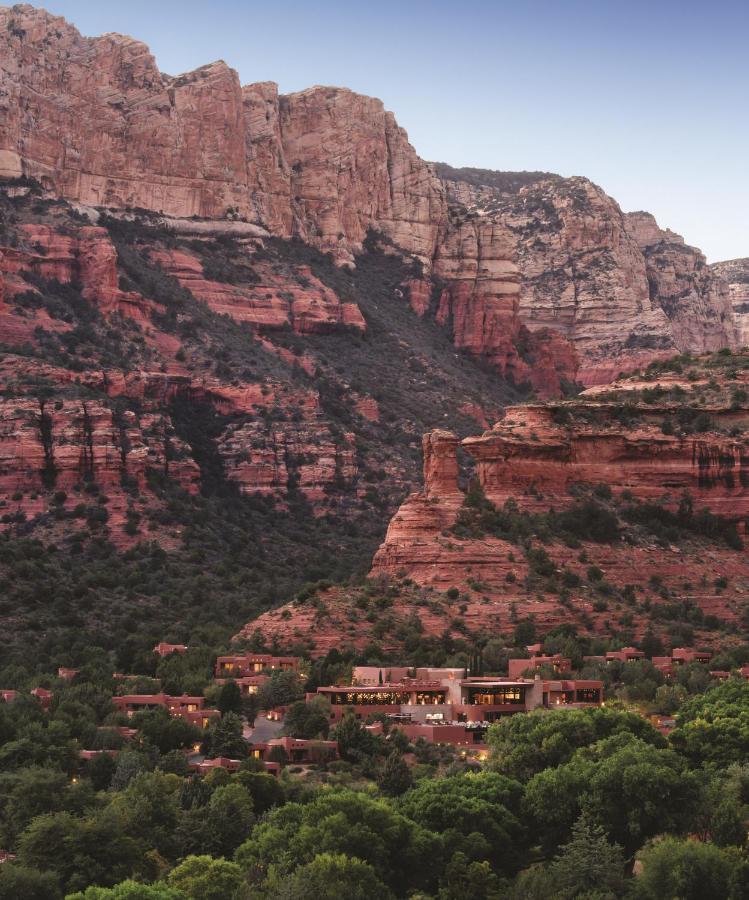 Perhaps one small notch above The Wilde in luxury, Enchantment Resort is the ultimate treat-yo'self hotel in Sedona. Here you'll be further removed from the bustle of downtown, as nature completely surrounds the resort. After all, it was essentially carved into the quintessential red rocks.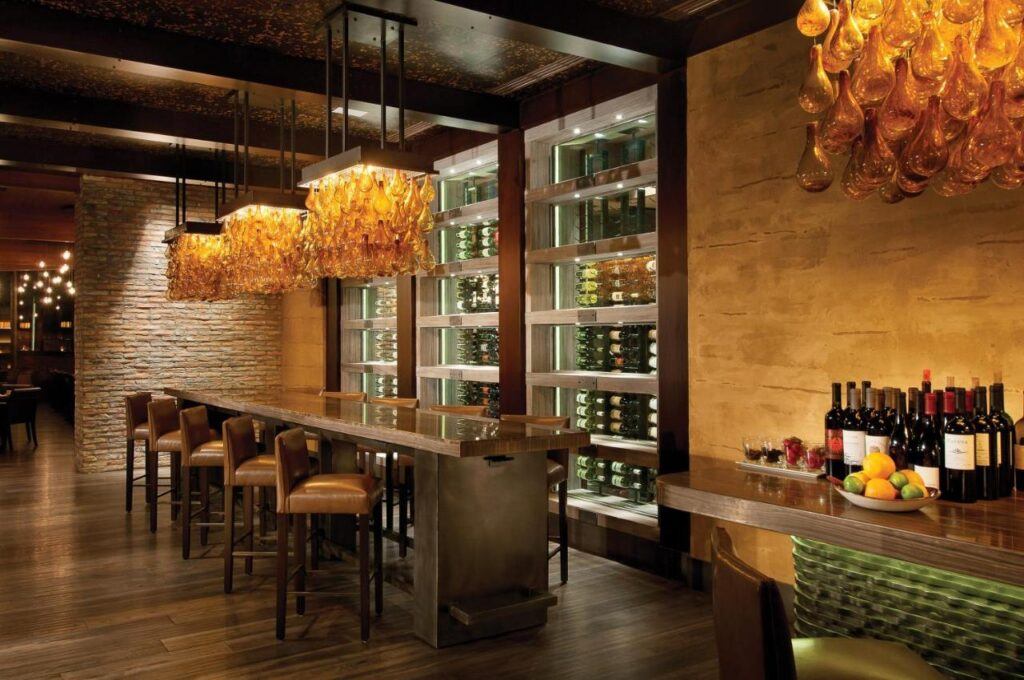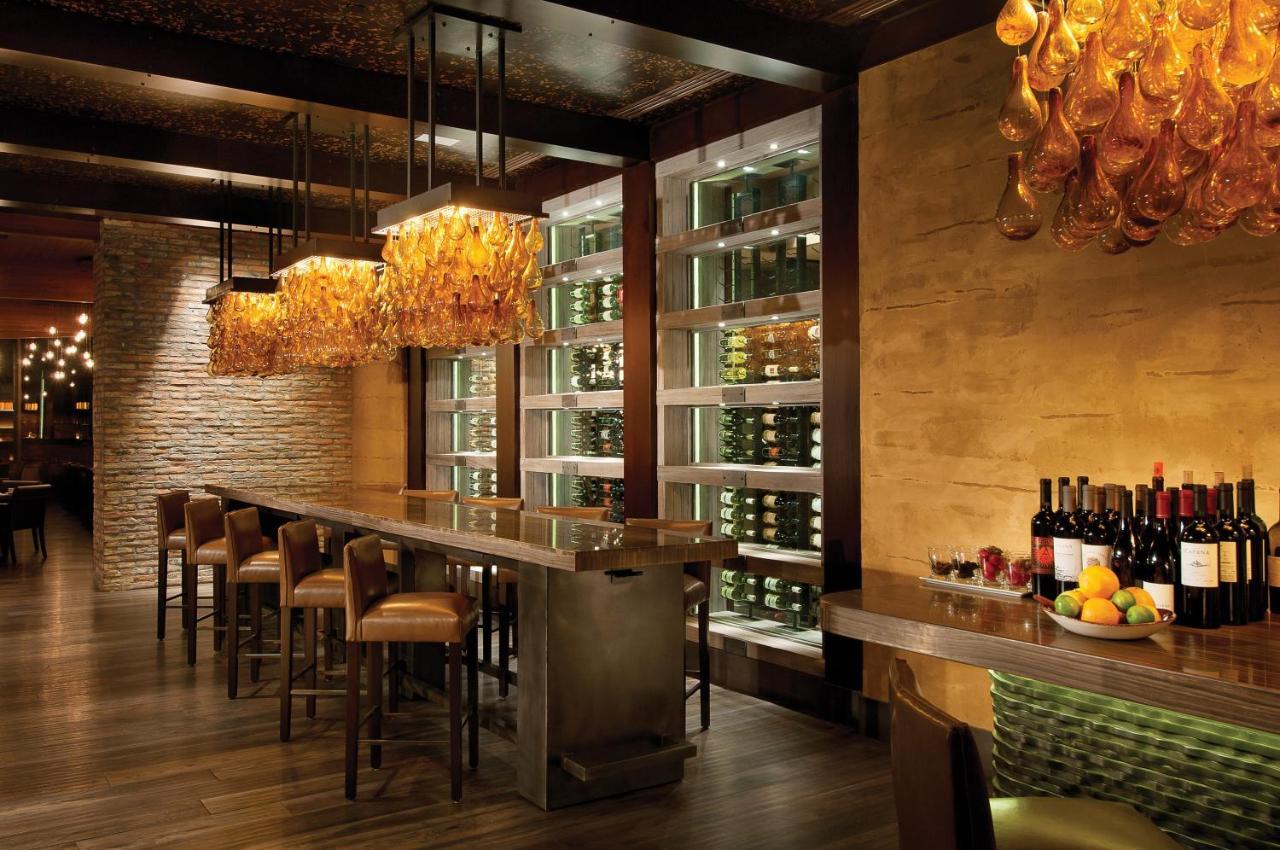 The resort boasts a swimming pool, full-service spa, and plenty of opportunities to join equestrian, mountain biking, and hiking excursions. The suites and studios are expertly designed to mimic the traditional adobe style of the region, creating a neat atmosphere where the rooms seem to blend into the red rocks around them.
Enchantment Resort is family and pet-friendly, with a wide range of rooms to choose from. Out of all the offerings on this list, this one is suited for any kind of traveler looking for a luxurious experience.
***
With so many gorgeous places to choose from, how does anyone choose where to stay in Sedona? I get it, this might be the toughest choice you make for a while.
Don't miss out on our list of things to do in Sedona before you go, and let us know which of these best boutique hotels sounds ideal for you!