Tulum is at the top of many travelers' lists of where they want to go in Mexico. With its crystalline cenotes and white, sandy beaches, can you blame them?
In the last decade, Tulum has exploded in popularity and has transformed from a sleepy backpacker village to one of the top beach destinations in the country. Although its reputation as an idyllic beach paradise is well deserved because of its natural beauty, the uptick in tourism has also contributed to some of the town's security concerns. So, is Tulum safe?
Below I'll list my top tips for staying safe while visiting Tulum, so that you can have an amazing time there, worry-free:
1. Do not purchase or use illegal substances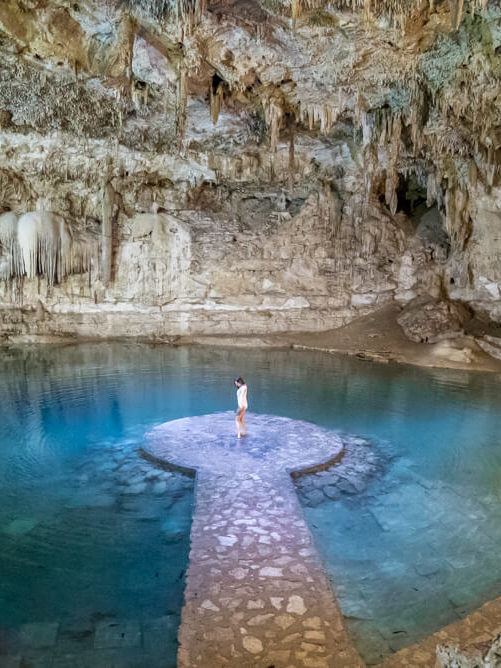 Since Tulum is now one of the rowdiest party destinations in Mexico, it's no surprise that the town has seen a huge increase in demand for illegal substances. The result is that cartels are fighting over turf in Tulum, and innocent civilians have been caught in the crossfire.
When you purchase party drugs in Tulum, you are actively contributing to violence by supporting these groups. There's no other way to put it. You also put yourself at risk of getting mixed up with the wrong crowd. Additionally, you never know what these substances could be laced with — and even if they're pure, taking them can lower your inhibitions and therefore put you at risk.
2. Consume alcohol responsibly
While drinking in Tulum isn't nearly as dangerous as buying and consuming drugs, it's always a good idea to practice caution. Make sure to drink plenty of water if you are imbibing alcohol, and never leave your drink unattended. It's quite common in Tulum for people to spike drinks, so never let yours out of your sight.
If you're traveling solo and meet other travelers in Tulum, have a buddy system if you decide to go out to the bars. That way, you and the other person will be looking out for each other and can make sure everyone gets home okay.
3. Stay aware of your surroundings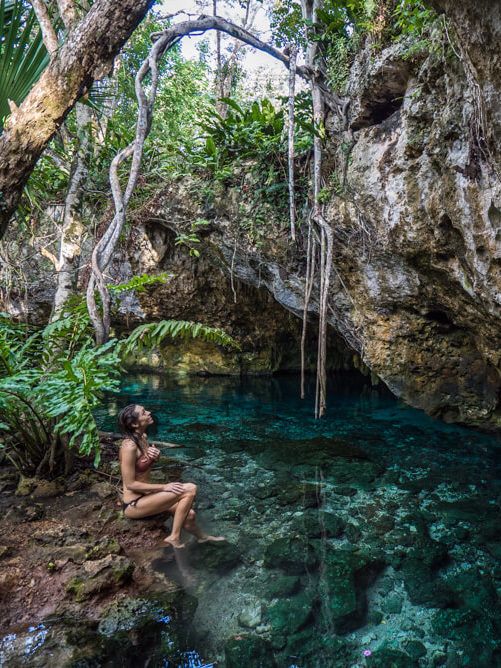 This nods to the two points above but also applies to being out and about in the daytime as well. Whether it's on the beach or on the street in the hotel zone or Tulum Centro, there are petty thieves waiting for you to let your guard down so they can swipe your belongings. Especially if you're alone, it's important to always be aware of your surroundings.
Trust your gut if something feels off. I've had random people come and sit right next to me on the beach in Tulum and strike up a conversation out of nowhere. It felt weird, so I got up and left, because I didn't know what their intention was. I didn't miss out on anything by walking away — and neither will you.
4. Don't bring valuables to cenotes or beaches
Also, never bring anything to the beach or a cenote that you would hate to lose. Leave your cards in your room and stick to cash. If you bring your phone, consider putting it in a waterproof case, so you can carry it with you if you decide to wade in the water. Another option is to bring a portable safe that you can secure shut and then attach to your beach chair.
Some cenotes near Tulum (for example, Gran Cenote and Cenote Cristal) have lockers that you can rent, but not all. There are no lockers on Tulum's public beach, Playa Pocna.
5. Lock up your valuables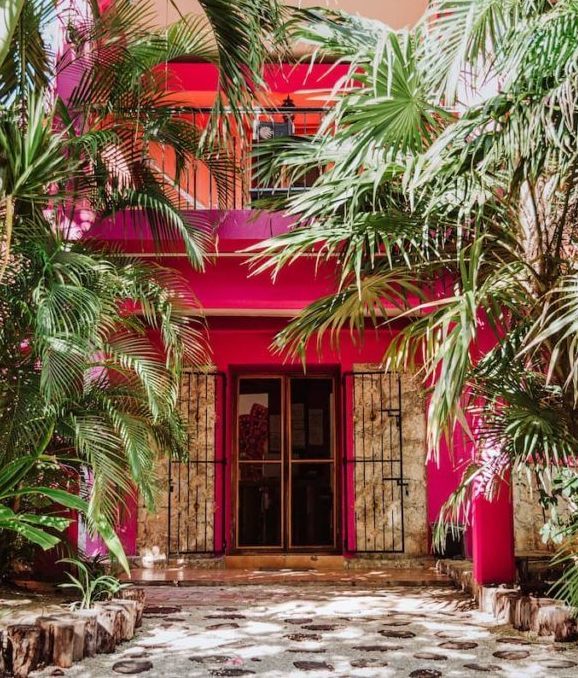 Whether you're staying at a resort, hotel, hostel, or Airbnb in Tulum, make sure you have somewhere to store your valuables (passport, credit cards, jewelry, etc.). Usually resorts and hotels will have safes in the rooms, but hostels and Airbnbs don't. If I know I'm going to be staying in a hostel or Airbnb, I'll make sure to bring my portable safe.
6. Let friends know about your plans
This tip isn't Tulum-specific — it is applicable anywhere you travel alone. Always have at least one person you trust who knows what your plans are: where you're going, with whom, where you're staying, what you're planning to do, etc. I also recommend sharing your live location with a friend who can check up on you if they don't hear from you for a while.
I know this might sound a bit extra to some people. But if anything, letting a friend know about your plans can help ease your mind. For me, just knowing that somebody is looking out for me, no matter how far away, takes a load of stress off.
7. Choose your accommodations wisely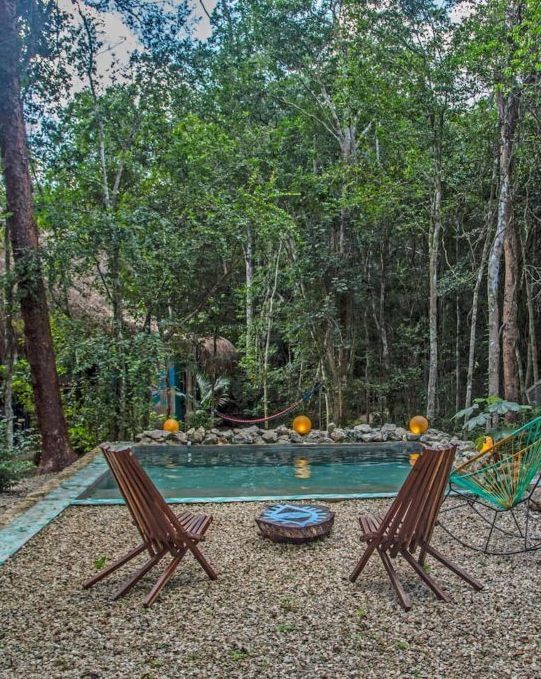 Tulum has various neighborhoods and areas you can stay in. The main three are: the Hotel Zone, which runs along the beach; Aldea Zamna, which is a newly constructed neighborhood with apartment buildings and some accommodations; and Tulum Centro, aka downtown. Each of these are fine to stay in, but Aldea Zamna is the safest, because there aren't any bars or clubs there, where seedy people could potentially congregate. The Hotel Zone is also fine to stay in as far as safety goes, although the prices are quite outrageous.
Tulum Centro is the biggest toss-up. If you've never been to Tulum before, staying in Centro is a good central place to be. However, certain areas are less safe than others. Stick to places that are just a couple of blocks from the main road in town, the Carretera Chetumal-Cancún.
There are Airbnbs and hotels that are outside of the downtown area that are in safe neighborhoods, but there are also many that are so far off the beaten path that getting to and from your accommodations at night can be risky.
8. Do not walk alone at night
Even in the Hotel Zone, which is constantly bustling with people at night, it's not a great idea to walk alone after dark. Doing so makes you an easy target for petty theft and other crimes. Uber isn't in Tulum, but taxis are easy to come by at night and are trustworthy for the most part.
9. Always agree on a rate with taxi drivers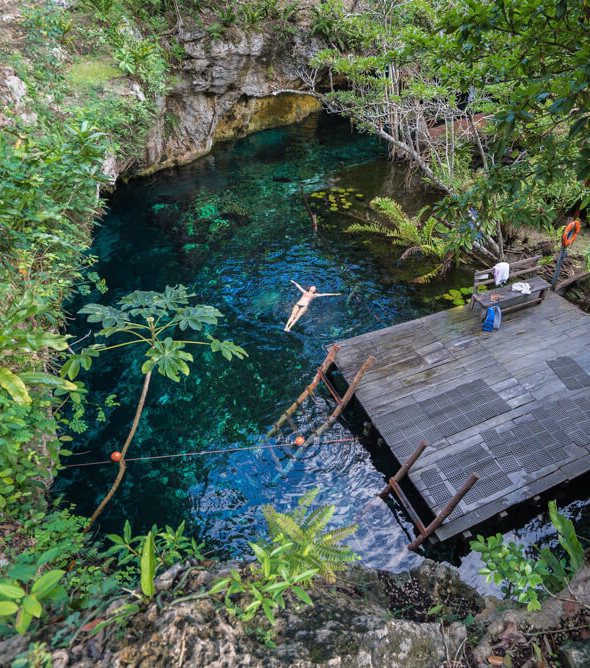 Taxi drivers in Tulum do occasionally try to take advantage of unsuspecting travelers by overcharging — double or even triple. To avoid this, ask the driver how much it will cost to take you to your destination. If you don't speak Spanish, just ask, "¿Cuánto cuesta llevarme de aquí a X?"
Although it's not inherently dangerous for a taxi driver to overcharge you, what could potentially be dangerous is the argument over it. Drivers can be unpredictable in how they will react to you demanding they give you a fair price after the fact. Generally, it's just safer to avoid this kind of interaction by agreeing on a fare before you get in the car.
10. Avoid traveling at night
The highway from Cancún to Chetumal that runs through Tulum is safe to travel on during the day but can turn dangerous at night. From Tulum to Bacalar, there are many parts of the highway where there isn't any phone signal. In the past, there have been kidnappings and other crimes in this area at night. If you are traveling from Tulum to other parts of the Riviera Maya, avoid doing so at night, even on a bus.
11. Keep an eye on the news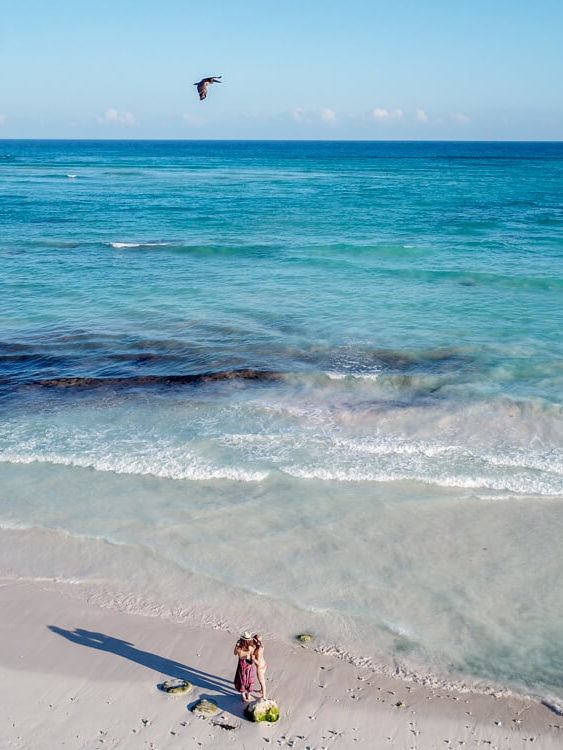 In the weeks leading up to your trip to Tulum, keep an eye on current news there. I mentioned before that Tulum's rampant drug scene lends itself to increased insecurity because of turf wars. This kind of violence tends to come in waves, so it's a good idea to keep an eye on any news reports coming out of Tulum to see if there are any security threats such as this.
If you're visiting Tulum during hurricane season (July to November), it's also a good idea to check the weather before you go. Usually, tropical storms show up on the radar days before they reach land, so I recommend checking out the storm situation before you head to Tulum, so you can decide whether or not to make some changes to your itinerary. Sometimes hurricanes are so strong that they have to evacuate the Hotel Zone, which obviously you'd like to avoid if possible.
12. Get travel insurance
Having travel insurance is a great idea anywhere you go — and Tulum is no exception. Whether you get sick there or need to change your itinerary because of a hurricane, travel insurance has your back. World Nomads is one of the most popular companies; it even has options for more adventurous travelers, in case you're hoping to do some scuba diving or other higher-risk activities in Tulum. You can also find an in-depth comparison of World Nomads and another company, Safety Wing, here.
13. Only use ATMs inside banks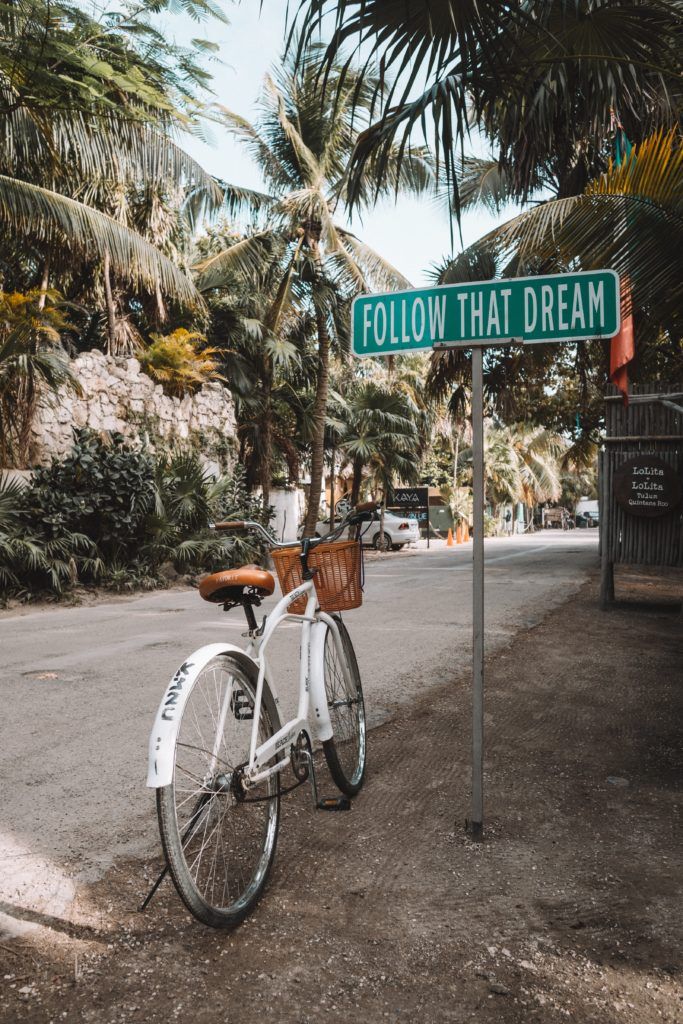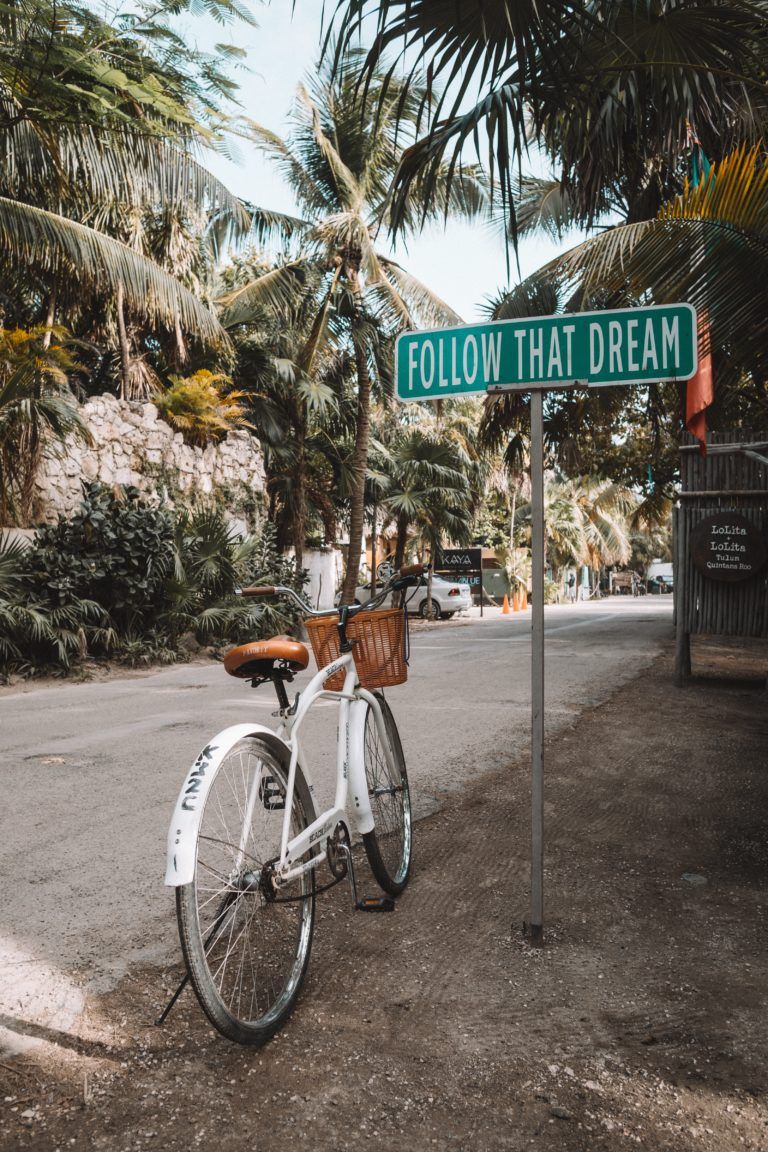 In Tulum, you can find ATMs on the street, but I don't recommend using them. First of all, the fees can be insane. Second, they're right on the street, and anybody could easily come up behind you and snatch your cash with zero consequences.
Stick to the ATMs inside the banks. These almost always have a door that you can lock from the inside while you make your withdrawal. There are also cameras that deter thieves from even attempting to strike. I recommend withdrawing cash from Citibanamex or Santander, because their ATM fees are lower and the exchange rate is usually better.
14. Only carry the cash you need
Once you withdraw your cash, immediately bring it to your accommodations and keep it in a safe place. Only carry with you the cash you need. Since pickpocketing is so common in Tulum, this is the best way to avoid having huge sums of cash stolen from you all at once.
15. Don't drink the tap water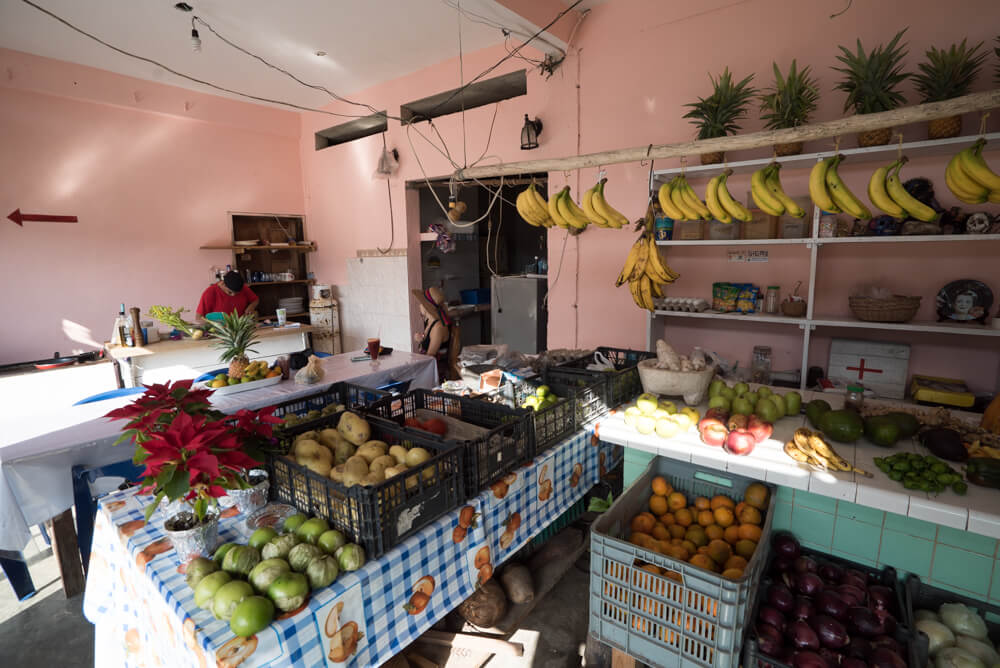 Pretty simple: Don't drink any tap water in Mexico at all, anywhere. There might be exceptions to this rule, but I don't know of any and Tulum definitely isn't one. Even locals don't drink tap water here. You don't have to worry about accidentally drinking it via ice in your drink, because the ice is made with bottled water. Drinks in restaurants also use bottled water, so the risk of accidentally consuming tap water is very low.
As far as brushing your teeth with tap water, it's probably fine to do so. I lived near Tulum for about a year and always brushed my teeth with tap water without any issues.
***
Keeping in mind these safety tips can make for a low-stress trip to Tulum, which means your days of laying on the beach and exploring cenotes will be so much sweeter. Tulum is a wonderful destination for solo female travelers, as it's quite easy to meet people due to the social atmosphere.
A lot of travelers think Tulum is overrated, but I think there's still so much to love about this magical place. From the gorgeous Mayan ruins and pristine beaches to picturesque cenotes and thick jungles, Tulum definitely still deserves a spot on your Mexico bucket list.