It's the ultimate battle royale: Airbnb vs. hotel. Both avid and occasional travelers know that the choice can be a difficult one. Especially when we travel somewhere new, there's a lot of pressure to find the right accommodations for our specific wants and needs.
To take some of that pressure off, here's a breakdown of the pros and cons of Airbnb vs. hotel stays, including considerations such as safety, price, and overall quality:
Pros of Airbnb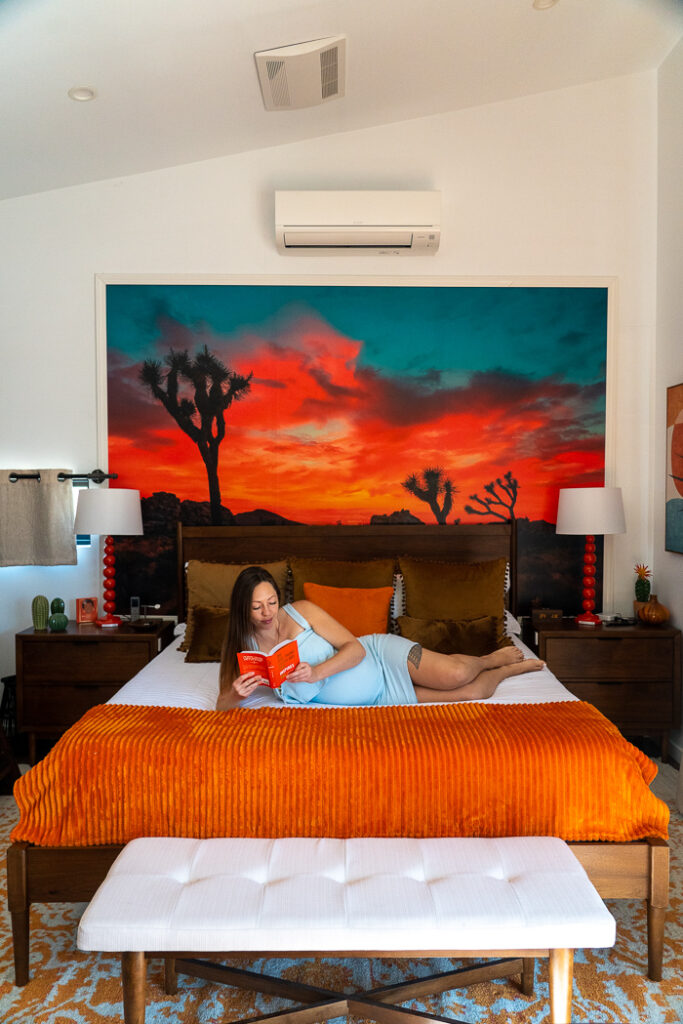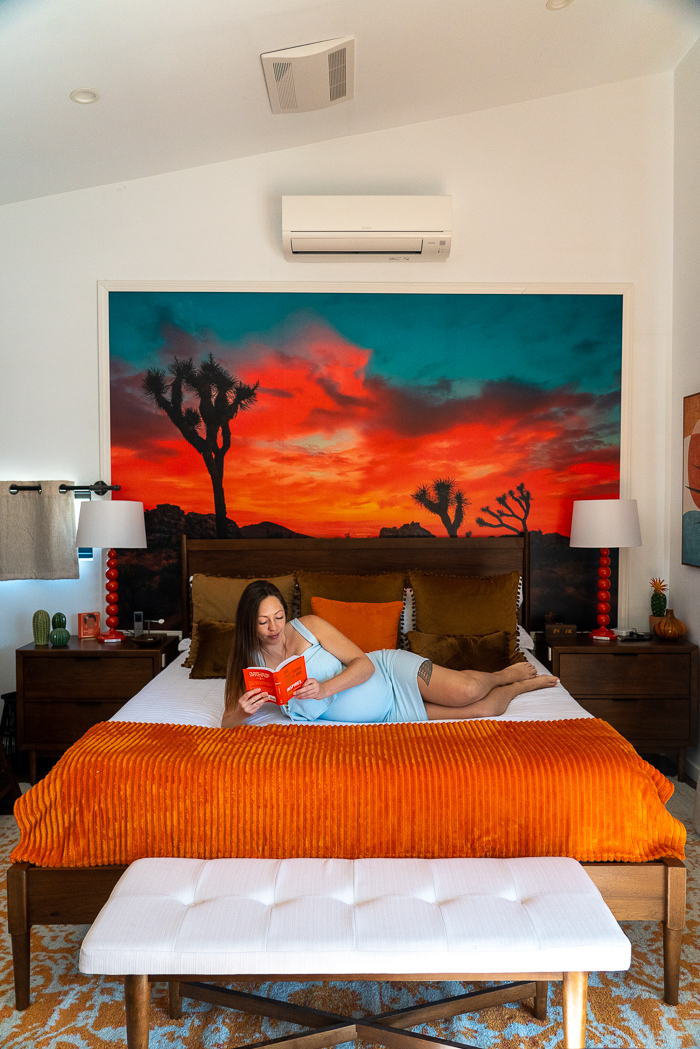 Opportunities to meet locals
Staying in a private room in someone's home through Airbnb can be a great opportunity to meet locals, if that's what you're hoping to do. When Airbnb first launched, the platform was more like a paid version of Couchsurfing. Hosts would receive guests in their homes, who would rent a room at a fraction of the cost of a hotel. When I first used Airbnb in 2017 (I was a little late to the game, I know), this was my experience. I stayed in Bogotá with a lovely couple of artists who even showed me around the city and invited me out to drinks with their friends.
The platform has changed a lot since then, with more and more options to rent entire places. You can still rent a room in someone's home like in the beginning, but more often people look for a more private stay.
Overall, it can be toss-up if you choose to rent a room, because chances are you'll interact a lot more with your host. I've had great experiences with this, and others that were just "meh."
Can be more affordable than hotels
This isn't always true for every destination, but in many places around the world, Airbnb offers much cheaper accommodations that give you a bigger bang for your buck. Sometimes when I travel around Mexico, for example, I'll compare prices at hotels to Airbnbs, and almost always Airbnbs end up much cheaper, even after all the extra fees.
Typically, private rooms in a shared home are the cheapest option on Airbnb. These either have a private or shared bathroom, plus access to common areas, such as the living room and kitchen. It's also possible to find completely private rooms, suites, and entire apartments on Airbnb that are cheaper than a hotel room.
More unique options (glamping, treehouses, etc.)
In recent years, Airbnb has leveled up its selection of unique stays. Now you can find glamping options, treehouses, yurts, Airstreams, and more on the platform. Places like these can be hard to come by if you don't know where else to look, so Airbnb gives travelers the opportunity to find them more easily — there's even a search feature that allows you to zero in on such unique stays.
Cozy environments with the comforts of home
This is a huge plus for me, as I like the idea of staying in a home rather than a sterile hotel room that looks exactly the same as any other. Since Airbnb allows you to stay in a host's actual residence, often you'll be greeted by their unique decorations and homey touches. This also gives you a glimpse into how people in a given place live, which can be interesting.
More realistic for longer stays (more than a week)
Since there are listings for entire apartments with full kitchens on Airbnb, the platform is much more ideal for longer stays than a typical hotel. Having a kitchen, which is almost unheard of for a hotel, allows you to do your own grocery shopping and prepare meals instead of relying on restaurants. If you're staying somewhere longer than a week, eating exclusively at restaurants can get expensive, so having a kitchen can be a great way to save money and even stay healthy.
Staying in more off-the-beaten-path locations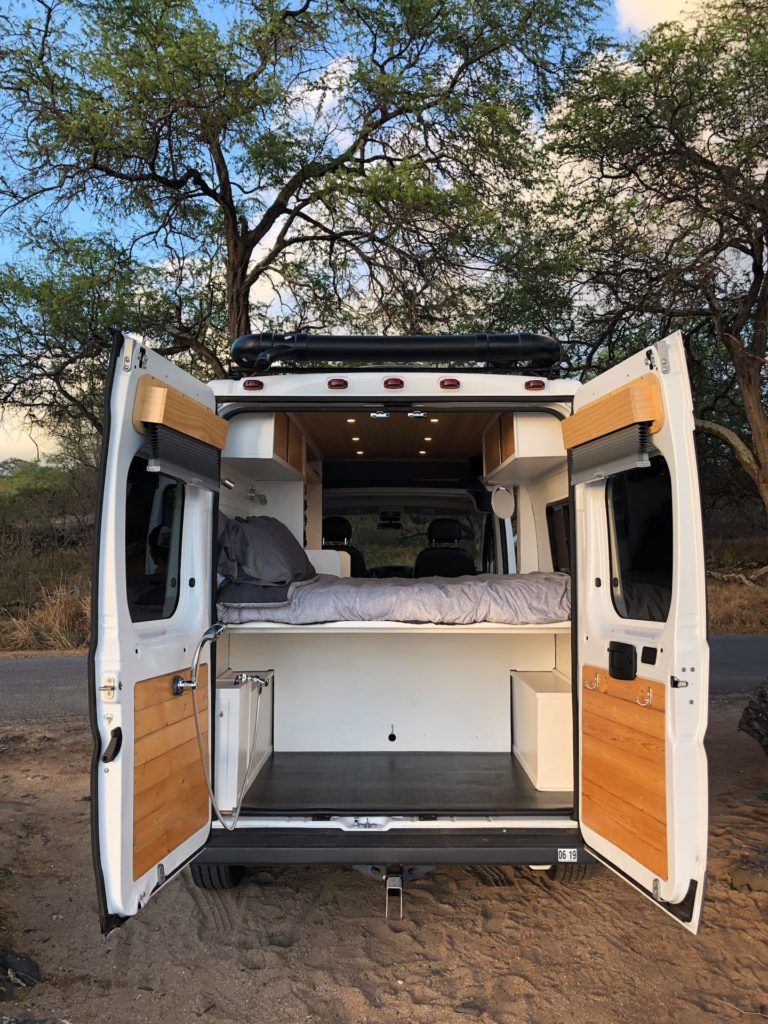 I love that you can find Airbnbs almost anywhere in the world, even in some pretty remote places. I once stayed in an Airbnb in Guatemala that was on a part of Lake Atitlán that doesn't receive nearly as much tourism as other areas. The most enjoyable part of it was being off the tourist track and having my own little corner of the lake.
On Airbnb, you can see a map of the properties in a given area. Although the exact locations are not always super accurate to the map, the feature allows you to get a better idea of how remote the place is. Many small towns or places in nature might not have hotels, so Airbnb allows you to find accommodations where you otherwise wouldn't be able to.
More potential for privacy
This obviously doesn't apply if you stay in a private bedroom in a shared house, but sometimes Airbnb offers more potential for privacy. Since you can choose an entire house on the platform, for example, you wouldn't have to worry about sharing a wall with noisy neighbors.
Cons of Airbnb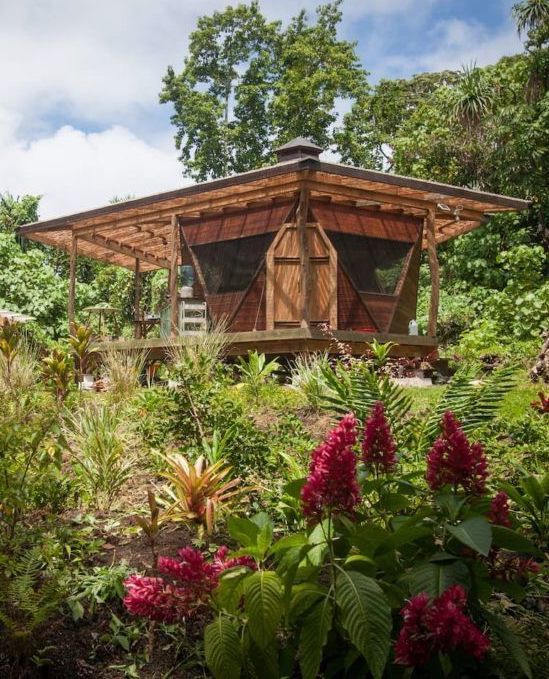 Checking in can be a hassle
Trying to coordinate your check-in with an Airbnb host can be tricky. Sometimes hosts will meet you to give you keys to the place, and sometimes they'll leave keys in a lockbox. I prefer the latter, as it takes the pressure off of needing to arrive at a certain time to meet the host. You won't know which check-in situation you have until you book, but most hosts have a system in place for very late or early check-ins. (This isn't for sure, though.)
Unpredictable quality
How many times have you fallen in love with a place on Airbnb only to find that it looks way different than the pictures? This kind of Airbnb catfishing is really annoying, but it's, unfortunately, a reality that many guests face.
There are ways to find out if the photos of a place don't live up to the in-person experience. First, check the reviews. Usually, prior guests will point this out if it's that obvious. You can also send a message to a host before you book to ask for more current pictures. They won't always be able to do this, but it's worth a shot.
Also, if the price seems too good to be true, it probably is. Check around the area on Airbnb to see how the place compares to others with the same price point. If yours looks way nicer than the others, the photos might be misleading.
Potential for awkward host interactions
Fortunately, I haven't had too many awkward encounters with Airbnb hosts, but it does happen. Especially if you're staying in a private room in someone's home, you are subjected to their rhythm of life, and it might not be the instant friendship that you imagined. What if your host has guests over during your stay? What if they have children or pets? Make sure to read the full description of the place before you book, to get a feel for your host.
I tend to be pretty optimistic about these situations, but it's important to consider what kind of experience you want to have while traveling so you can decide if it makes sense to rent a private room in someone's home.
Hosts can cancel at the last minute
Hosts can cancel reservations at any moment prior to check-in, which is something that doesn't usually happen with hotels. Although this has never happened to me, I've heard horror stories about travelers getting left in the dust after their Airbnb host canceled their booking at the last minute. Imagine arriving in a new country late at night after a long flight, only to realize that you now have nowhere to stay.
The platform has tons of controversy
Airbnb has been under fire in recent years for a couple of reasons. First of all, people heavily criticize the platform for being responsible for gentrification in various cities. Property owners can snatch up cheap apartments, spruce them up, and rent them on Airbnb for much higher rates than the average price in the neighborhood. This can drive up rents, pushing out residents who can no longer afford to live there. It's a complicated issue that is too complex to sum up completely, but there are plenty of articles like this one from Forbes that explore Airbnb's impact on gentrification.
Airbnb also faced controversy in recent years when several people came forward accusing the platform of promoting racial discrimination. Since then, Airbnb has promised to mitigate the bias, although the bad press certainly tarnished its reputation.
It's up to every traveler to decide if these controversies are dealbreakers in terms of using the platform, especially if you want to do so as ethically as possible. Just keep in mind that these issues are not exclusive to Airbnb and could be true for other accommodations or businesses.
Is Airbnb Safe?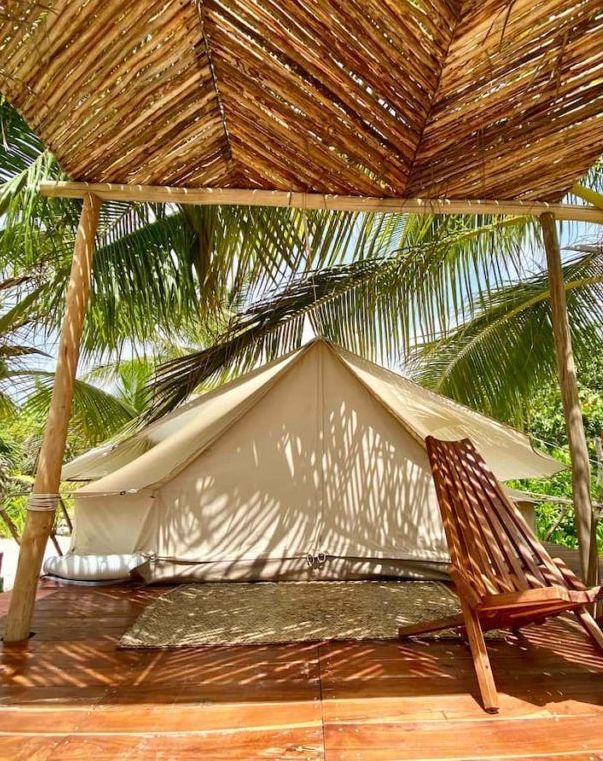 Airbnb is a reputable booking site with a generally positive safety reputation. Personally, I have never felt unsafe in an Airbnb, whether I was renting a private room in a shared home or an entire place. Some travelers express concern about booking through Airbnb, however, because they are unsure about whether or not they can trust their host. This is a valid concern, as you are essentially putting your trust in a stranger.
One way to stay safe while using Airbnb is to use the Superhost filter, which only shows you hosts that have earned a Superhost badge for upholding Airbnb's highest standards. It's also always a good idea to look at the reviews of hosts' listings to see if other travelers recommend them. I also recommend communicating only via Airbnb messages, just in case anything goes wrong, so that it's easier to report any host misconduct.
Pros of Hotels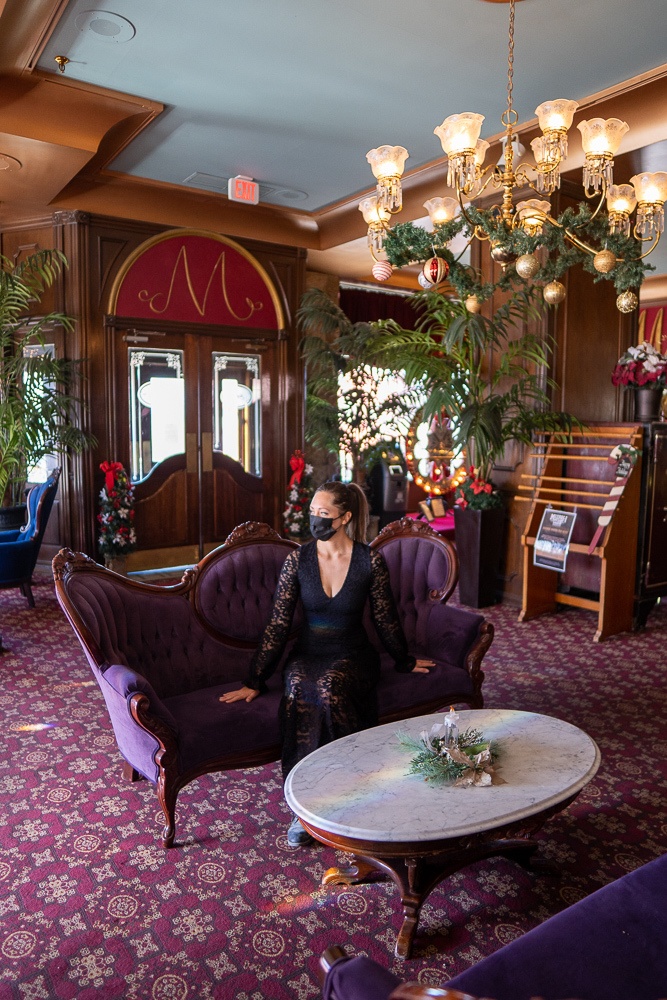 You can find neat hotels with a lot of history
While Airbnb has only been around for only a little over a decade, there are hotels around the world that have literally hundreds of years of history within their walls. Places like the Mizpah Hotel in Nevada are historical and cultural relics, with decades and decades of hospitality experience. Staying at these kinds of hotels is an experience all on its own, which is harder to find on Airbnb.
Check-in is easier
Forget having to coordinate getting your keys with your host. Checking in at hotels is so much easier, because you can show up whenever you'd like. If you're early, there's usually somewhere near the front desk where you can leave your luggage while you wait for your room to be ready. This is standard practice at most hotels, but pretty rare for Airbnbs.
The concierge is there to help you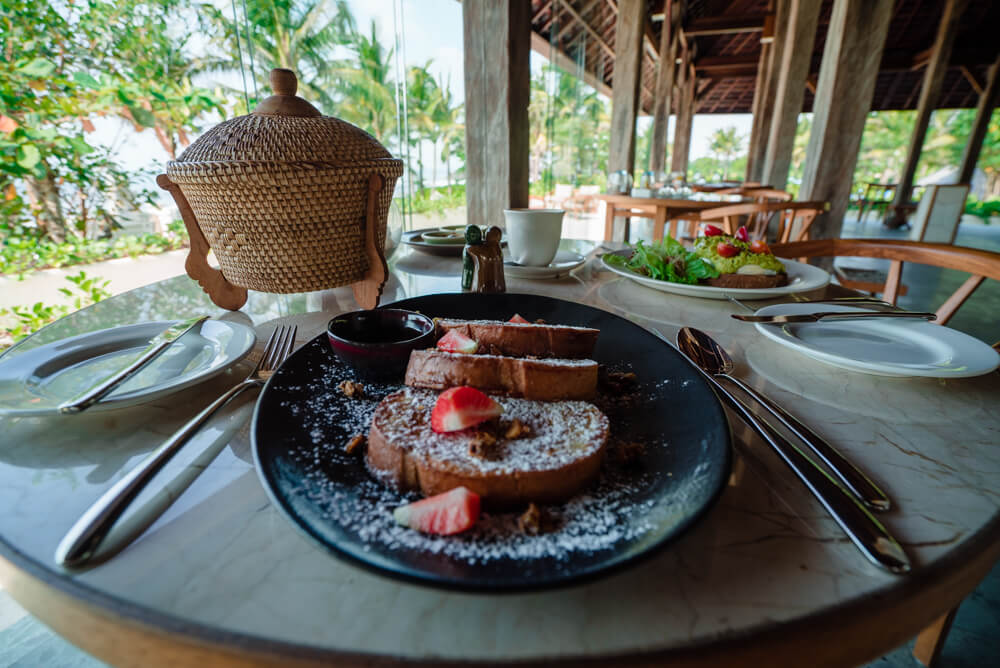 If something in your hotel room is broken or not working properly, the concierge is there to help you right away. This is not necessarily the case for Airbnbs, as there's no guarantee that your host will be able to fix a leaky sink or clogged drain, forcing you to deal with it for the duration of your stay. Hotels specialize in hospitality in ways that Airbnb hosts usually don't, meaning the service is generally better and more timely.
More accurate photos and predictable quality
It would be much more difficult for a hotel to catfish potential guests with unrealistic photos, as they have much more on the line if their guests catch them in the act. The whole hotel or even the whole chain could go down if they lie about the quality of their rooms, whereas an Airbnb host doesn't have as much to lose.
Though there might be some discrepancies between the polished and professional photos of a hotel room and its actual quality, hotels are usually much more predictable when it comes to quality. You know you'll have clean sheets and won't find any surprises in the drawers of the bedside tables, because the hotel has a whole cleaning crew. With Airbnb, the quality and cleanliness can vary drastically from host to host, and you don't really know what you're going to get until you arrive.
More safety assurance
Hotels usually have security cameras in their hallways and lobbies, and outside of the building. If there were any kind of safety risk at your hotel, chances are it would be caught on tape. This can give travelers peace of mind to know that there's an extra layer of accountability.
Some hotels also have private security on the premise, and often staff at the front desk 24/7, so there's always someone there to help you if you feel unsafe. The same isn't true for Airbnbs. Sure, you can let your host know if something is wrong, but there's no guarantee that they'll be able to help you out at that exact moment.
Cons of Hotels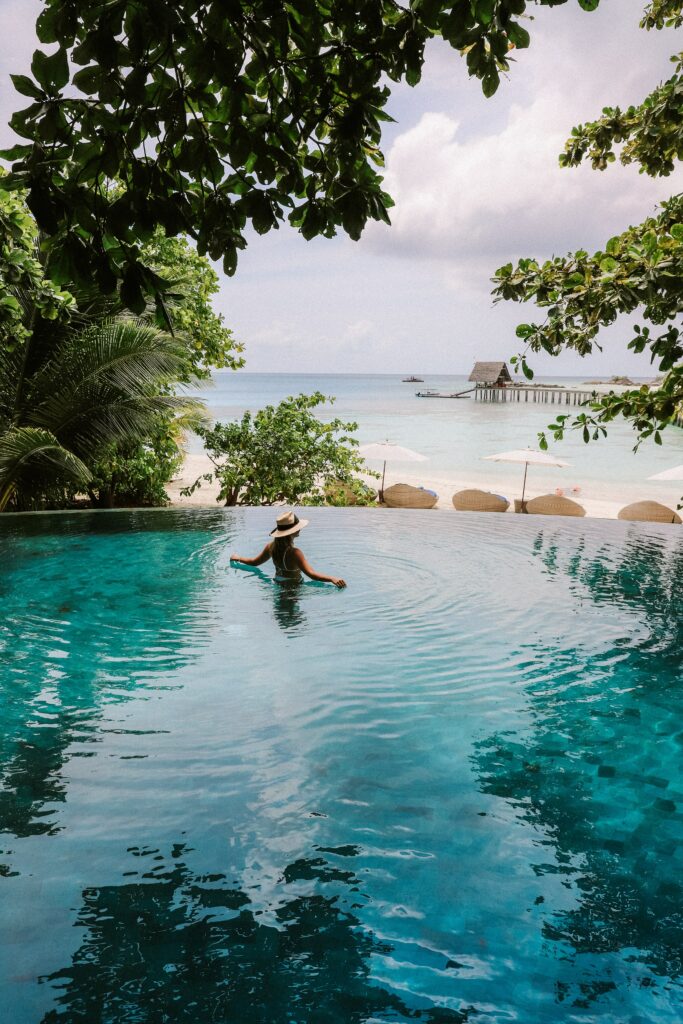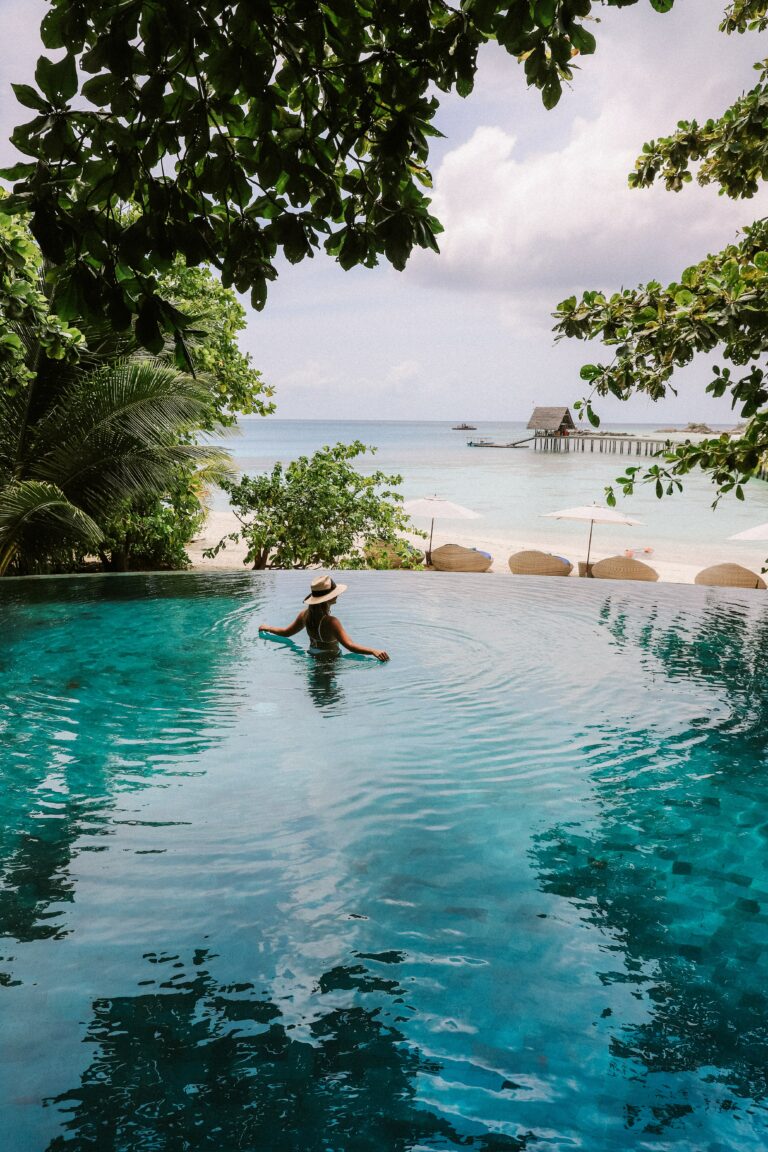 Possibly less privacy
The shoebox-y feel of some hotels is a bit of a turn-off for me, because I don't love that sometimes you can hear your next-door neighbors. This isn't always the case, but some cheaper hotels have very thin walls. To say that this is unpleasant is an understatement.
Especially at larger hotels, the bustle in the lobby and even in the hallways can be counterproductive for your relaxing getaway plans. If you know you want to totally disconnect or find some solitude, there are smaller hotels or ones that have more private villas.
Sometimes more expensive
As the hospitality industry is changing, hotels are now keener on Airbnb's reputation of being a budget-friendly platform and are adjusting their rates accordingly to compete. However, hotels remain more expensive than Airbnbs in most places. Sometimes you can get an entire apartment to yourself for cheaper than a cramped hotel room in a large chain hotel, which can turn a lot of people off to hotels in general.
Fewer opportunities to get off the beaten path
Since hotels are usually in strategic locations that are easily accessible to tourists, it's not as easy to find them in more off-the-beaten-path places. This isn't to say it's impossible, though. It's just not always a guarantee that you'll find a hotel in the middle of nowhere the same way you can find Airbnbs in these places.
Not realistic for longer stays
If you know you'll be somewhere for more than a week or so, staying at a hotel might not be the best idea. Unless you find an "aparthotel" with a kitchen, confining yourself to a hotel room means you won't be able to prepare your own meals. Going out to restaurants exclusively definitely adds up.
Are Hotels Worth the Price?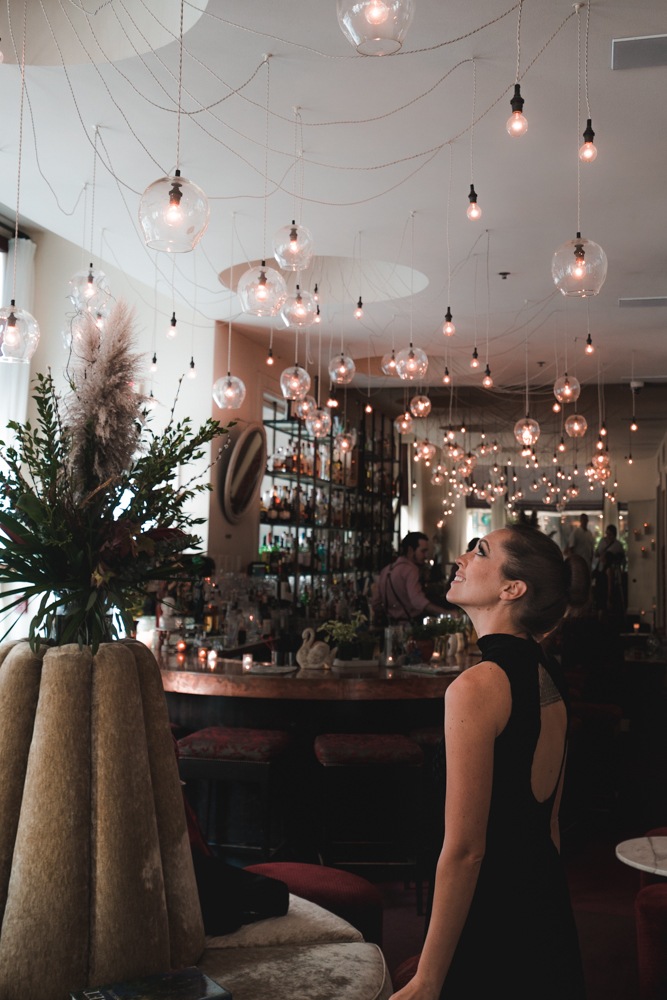 The answer to this really depends on what kind of travel experience you want to have and what your needs are when it comes to accommodation. If you're a first-time solo traveler who is a bit more nervous about safety, perhaps the added security of a hotel will provide a more worry-free trip. While hotels aren't always more expensive than Airbnbs, they generally offer less space in exchange for better amenities, safety, and service, which might be worth the extra cost if those things are important to you.
Pin me for later: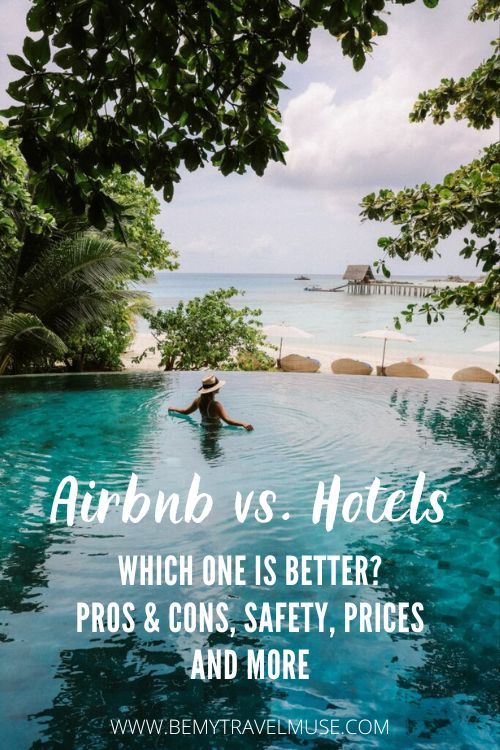 If you're an adventurous traveler who wants to avoid crowds and stay in unique places, Airbnb might be a better option. If you are more cautious and want a more predictable travel experience, hotels are great. Putting Airbnb vs. hotel stays head-to-head will look different for different kinds of travelers, but I hope this list gives you a better idea of what is right for you.
Which do you usually prefer when you travel? Let us know in the comments!