While many destinations around the world are experiencing autumn in full swing during the month of November, others in the Southern Hemisphere are gearing up for summertime. Whether you're looking for a chilly, not-yet-winter vibe or a springtime, cooler-than-summer atmosphere, November, the shoulder season for many tourist hot spots, offers mild temperatures.
These are the best places to travel in November around the world:
1. Torres del Paine National Park, Chile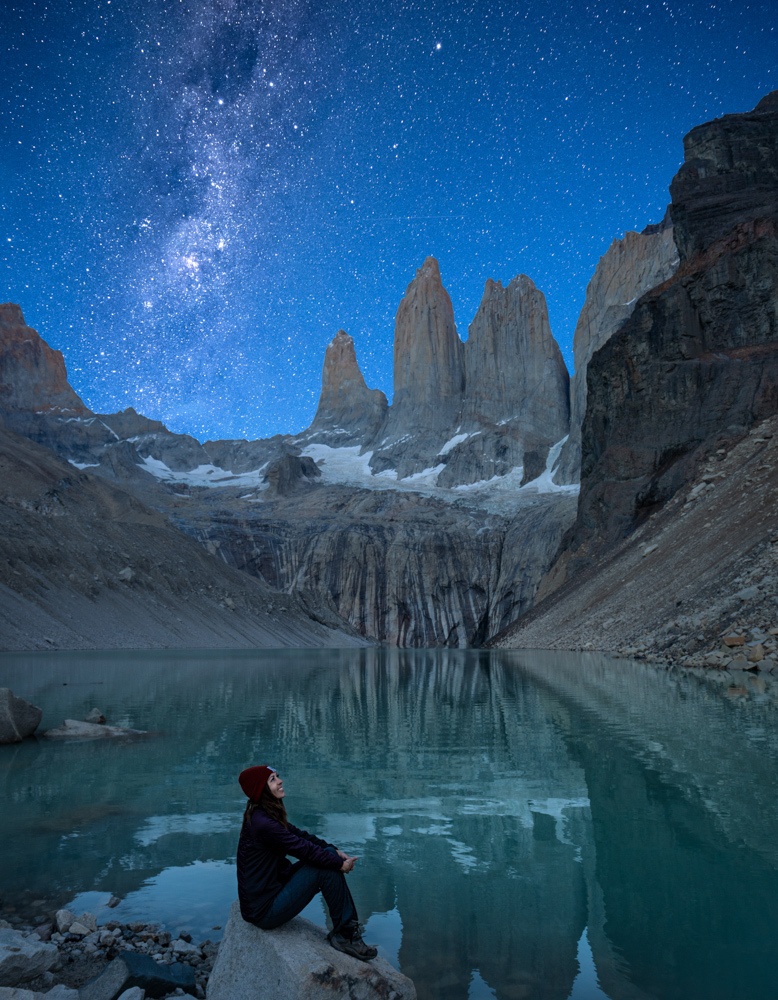 Patagonia is one of the most spectacular places on Earth, and Torres del Paine National Park in Chile has some of the region's most impressive landscapes. One of the most famous hikes is the O Circuit, which has ever-changing scenery throughout the trek, featuring mind-blowing rock formations, an ice field, and incredible vistas.
Tourism season in Patagonia is just beginning in November, as it's the start of summer in the Southern hemisphere. That means you'll have great weather in Torres del Paine, with sparser crowds than in busier summer months like December and January. Plan to spend at least a week exploring Torres del Paine; check out this 9-day itinerary to give you a better idea of how to spend your time there.
2. Chiang Mai, Thailand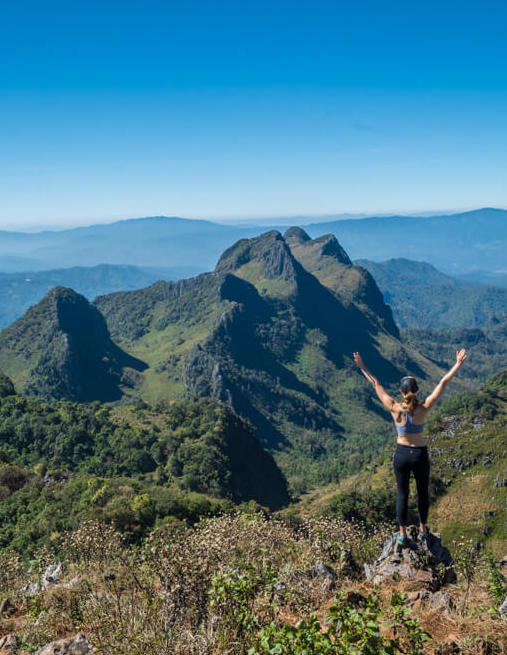 While many travelers rave about the beaches in Thailand, I think the mountains surrounding Chiang Mai in the northern part of the country are where the magic is. Chiang Mai is a small city, but it packs a punch with its abundance of activities, like visiting an elephant sanctuary or climbing up to a hilltop temple at Doi Suthep or Doi Kham.
November is the perfect time to visit, because the weather is cooler and drier this time of year. Otherwise, the soaring temperatures and high humidity might make it more difficult to enjoy outdoor activities, like hiking in the surrounding mountains.
Find your essential Chiang Mai guide here, with plenty of ideas for what to do there.
3. Aruba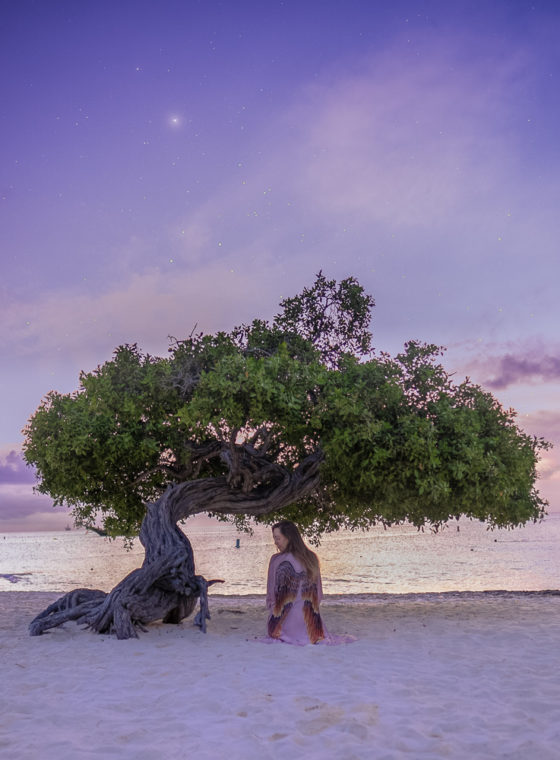 Aruba's beaches are world-class, with the most idyllic soft, white sands and calm, clear waters. This small Caribbean island has plenty to do, whether you're popping in for a weekend or a week or two. Whether you spend your time snorkeling, scuba diving, catching a sunset at Eagle Beach, or chilling with flamingos on Flamingo Beach, Aruba is sure to charm you.
Since Aruba is such a popular beach destination, it can get crowded and pricey during the high season from December to March. November is the island's shoulder season, which means great weather and fewer visitors.
Thinking of traveling alone? Find out why Aruba is ideal for solo female travelers here.
4. Namibia
Namibia is the ultimate adventurer's paradise. I mean, how many people do you know who have gone all the way to Namibia? If you're up for it, the payoff is totally worth it, as it's perhaps one of the most underrated destinations in the world.
Namibia is almost entirely covered in desert, with towering orange sand dunes that you can go sandboarding on. You can also find some stunning canyons, waterfalls, and mountain landscapes here, as well as the famously treacherous Skeleton Coast.
One of the main reasons why people travel to Namibia is to go on safari. These can be pricey during the high season from June to October, so visiting in November (just at the beginning of rainy season) is a great choice if you want to snag a deal. Also consider road-tripping through Namibia, as it's one of the best ways to see the diversity of landscapes and make the most out of everything this beautiful country has to offer.
5. Iceland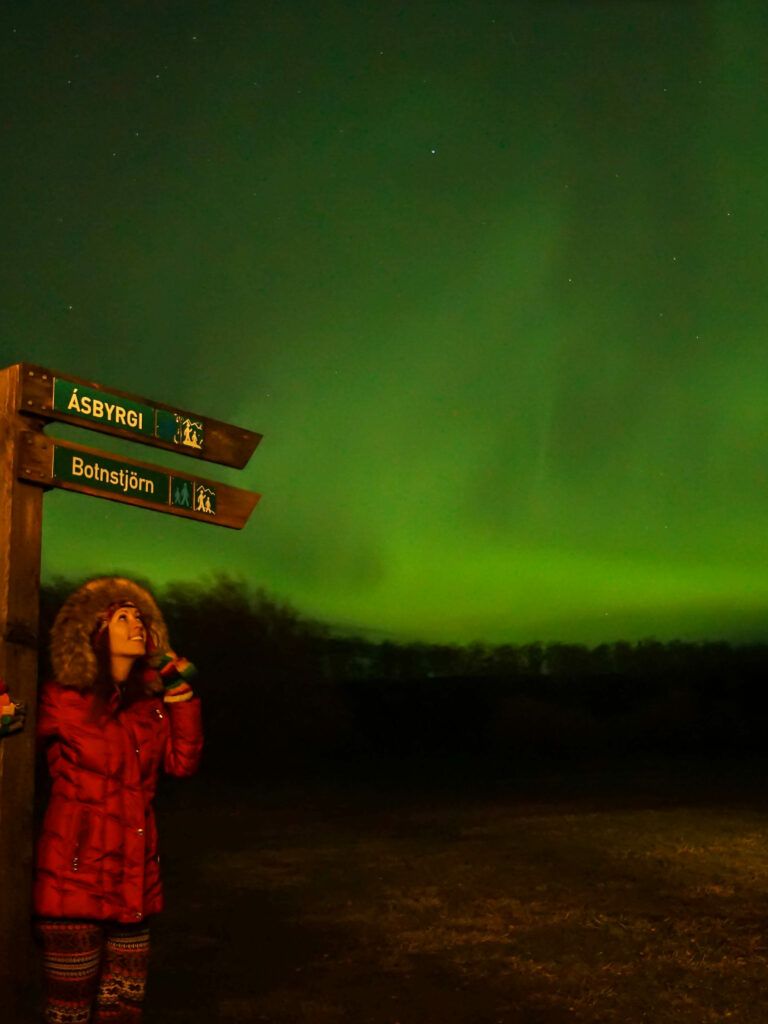 There's a good chance that Iceland is already on your travel bucket list, and I can't blame you! If not for the gushing waterfalls, moody coastline, or hot springs galore, it has to be for the northern lights.
There are plenty of things to do in Iceland for any length of stay, whether you want to pop over to the Blue Lagoon during a long layover, or drive the adventurous Ring Road. It's even possible to tackle the beautiful Golden Circle road-trip route in just 48 hours.
If you want to visit Iceland during low season but still have a great chance of seeing the northern lights, November is perfect. It's cold, but not usually super snowy, making it a stellar time for a road trip as well.
6. The Bahamas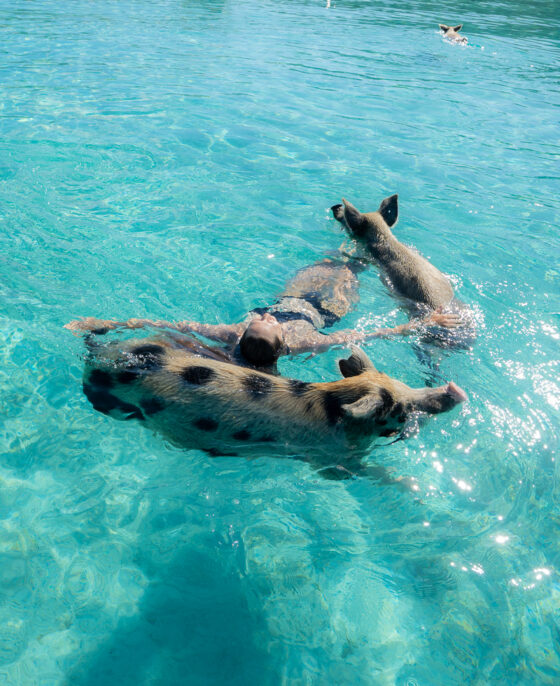 With literally hundreds of islands to choose from for your Caribbean adventure, the Bahamas is just right for anyone looking for tropical getaway this November.
November is the perfect time to enjoy the beauty and tranquility of the Bahamas, because it's far less crowded than other times of year. If you want to swim with pigs in the Exumas, cuddle up to nurse sharks, ride around on a golf cart in Staniel Cay, or any other activity in the Bahamas, November is the ideal time to do so.
7. Sayulita, Mexico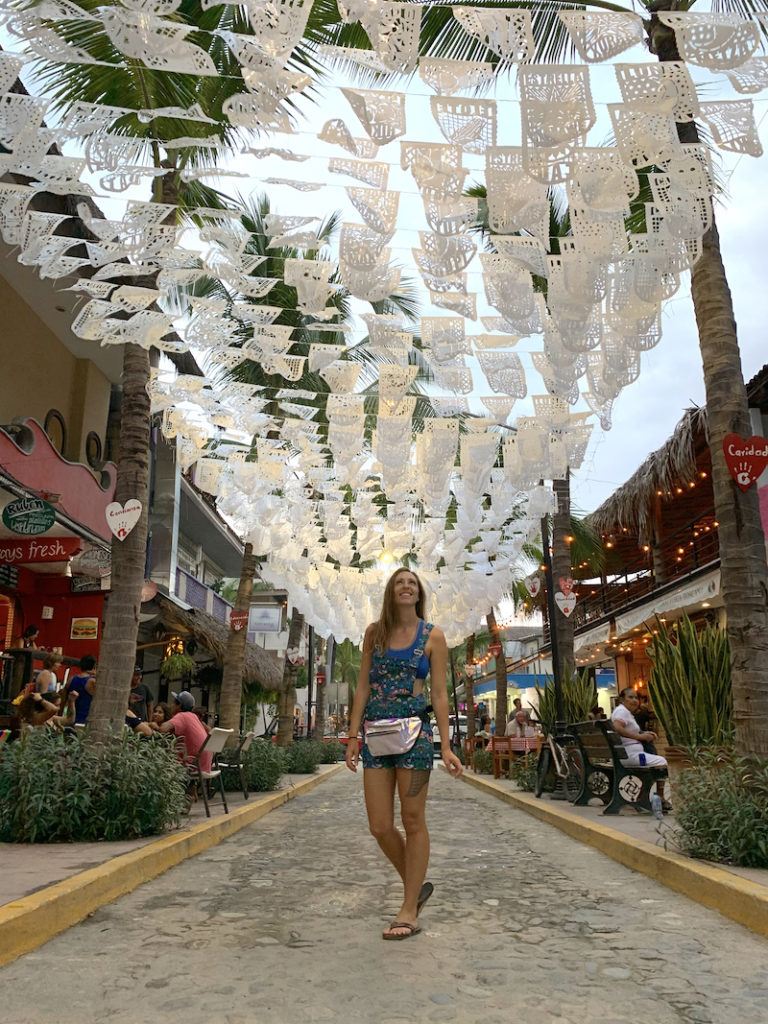 On the coast of the Mexican state of Nayarit lies Sayulita, a bustling little town not far away from the big resorts of Puerto Vallarta. It's famous for having beautiful golden beaches, thick green jungles, and quaint islands just off the coast. There's plenty to do in Sayulita to keep you busy, and it's a great choice for solo travelers because it has a laid-back, small-community feel, yet there's still plenty to do.
November is one of the best times of year to visit Sayulita for a couple of reasons. First, the weather is great. Temperatures are more mild, and the dry season is beginning, but high season for tourism hasn't totally ramped up yet. Second, it's sea turtle hatching season, so you'll be able to see these little guys make their journey to the sea.
8. Puerto Escondido, Mexico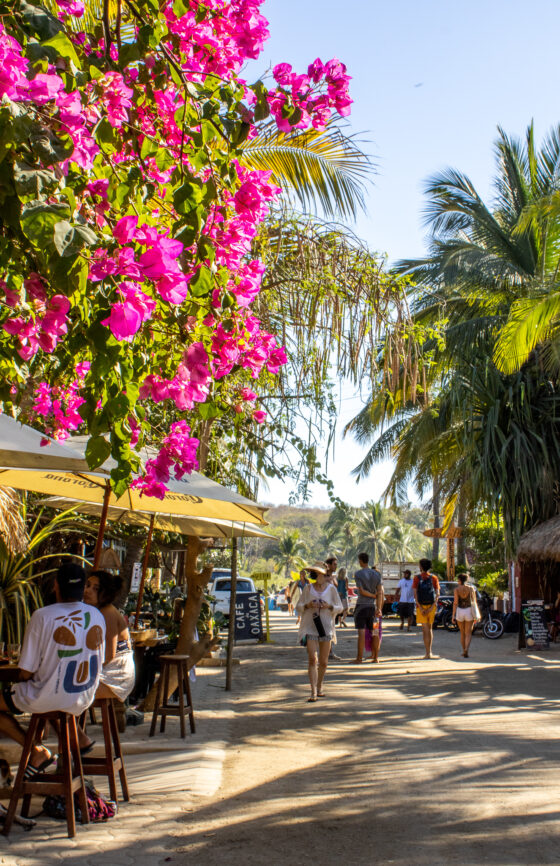 Puerto Escondido used to be a small surfing village but is now one of the most popular beaches in Mexico. Like Sayulita, it's on Mexico's Pacific coast, but further south, in the state of Oaxaca. There's a totally different vibe here, though, as the town has remained more of a chill backpacker and surfer spot. From catching a wave to taking a rooftop yoga class or venturing out to a waterfall, there are plenty of things to do in Puerto Escondido.
But like Sayulita, Puerto Escondido's sea turtle hatching season is in full swing in November, and the weather is ideal. High season starts in December here, so visiting in November is a great way to take advantage of the great weather without dealing with the crowds.
9. New Orleans, Louisiana, USA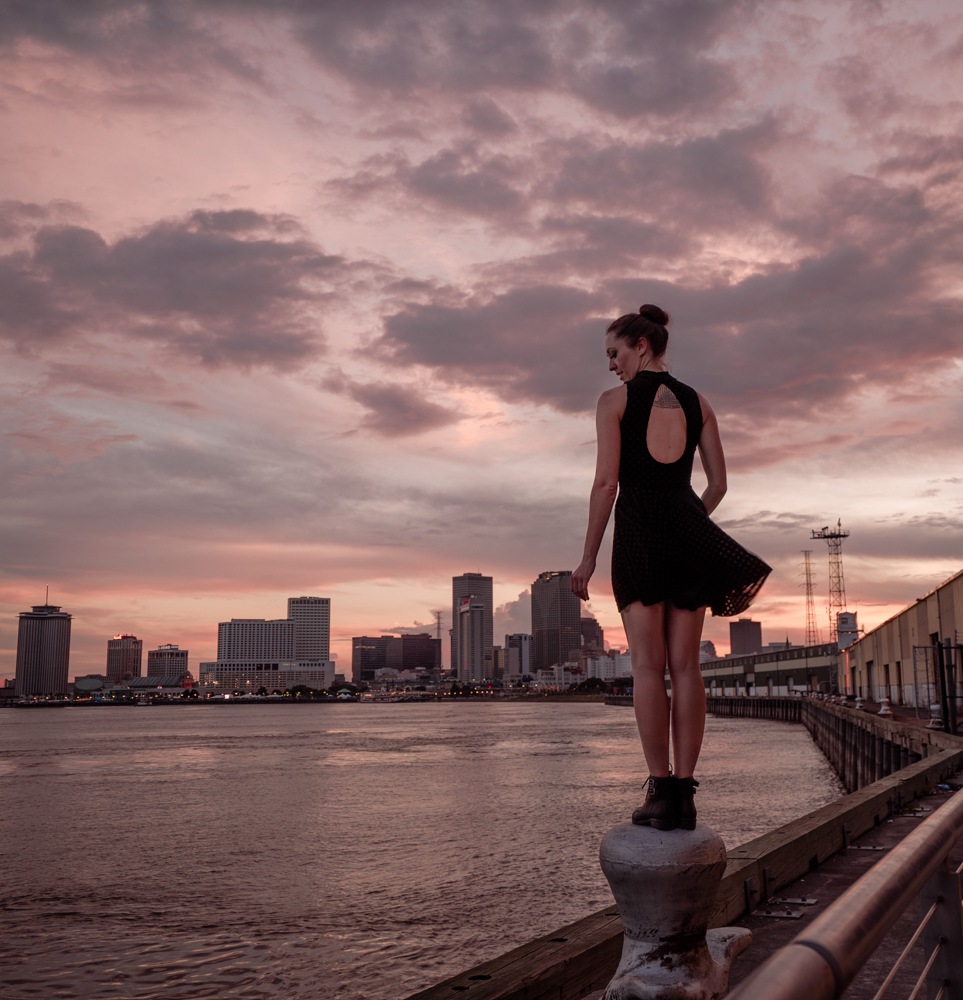 If you've been dying to visit New Orleans but are turned off by the thick Louisiana heat and Mardi Gras crowds, consider visiting in November. This time of year is cooler but still warm and sunny. It's perfect weather for a spooky walking tour through the city or an evening jazz boat cruise on the Mississippi River.
Prepare for November in New Orleans with this epic packing list, and beef up your itinerary with these awesome ideas for what to do in NOLA, with a special post just for the Bywater neighborhood.
10. Sedona, Arizona, USA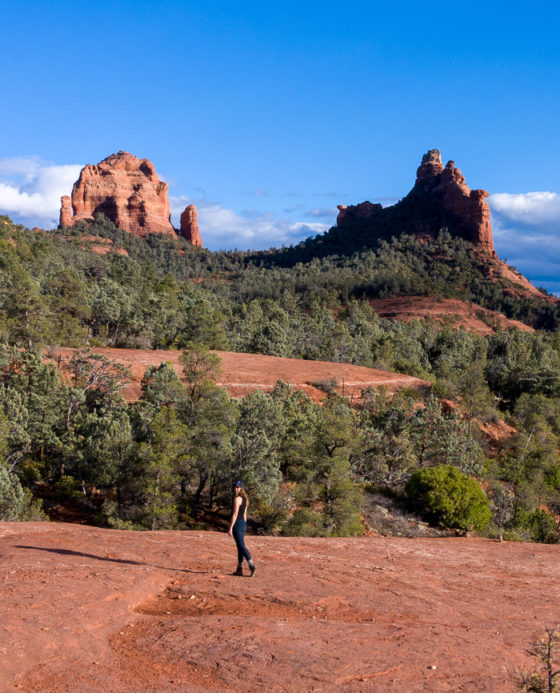 Sedona is one of the United States' most prominent hubs for all things spiritual, attracting tons of visitors each year to experience its unique magic. Many people believe that there are several energy vortices here, tucked into the red rocks surrounding the city.
Not only is Sedona a must-visit for spiritual seekers, but it's also a nature lover's paradise, with loads of awesome things to do outside.
Sedona can get pretty crowded in the summer months, but tourism tapers off by November. The weather is chilly, with a small chance you could get lucky with a light dusting of snow, which makes the surrounding landscapes even more beautiful.
11. Uvita, Costa Rica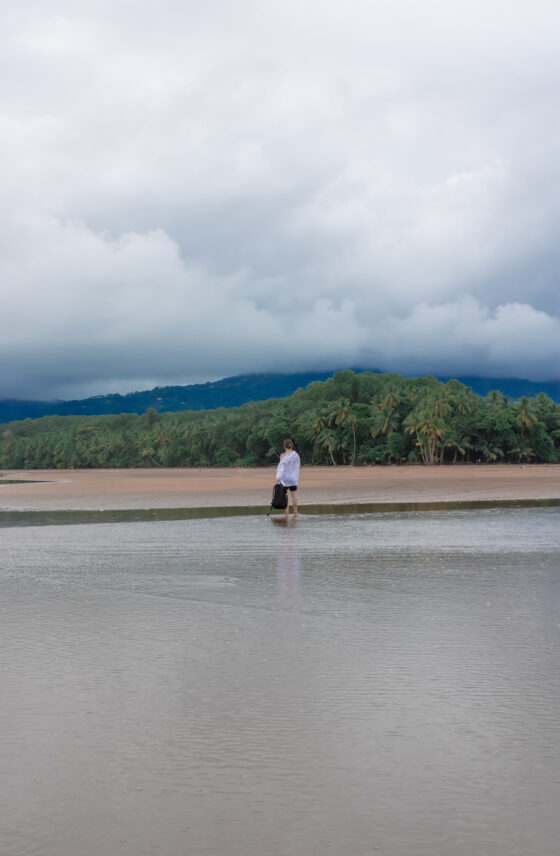 Uvita is a small, sleepy beach town on Costa Rica's Pacific coast, only about 90 minutes south of Manuel Antonio National Park. The town is home to Marino Ballena National Park, a smaller yet totally underrated park featuring a sandbar in the shape of a whale's tail that you can only see during low tide. Uvita is charming, with an abundance of natural beauty in the form of pristine beaches, dense green jungles, and flowing waterfalls.
The high season for tourism in Costa Rica is in full swing by December, making November an ideal time to visit. The weather is dry after months of rain, so everything is vibrantly green and lush. The abundance of sunshine is perfect for enjoying everything Uvita has to offer, without the craziness of the high season.
12. Mozambique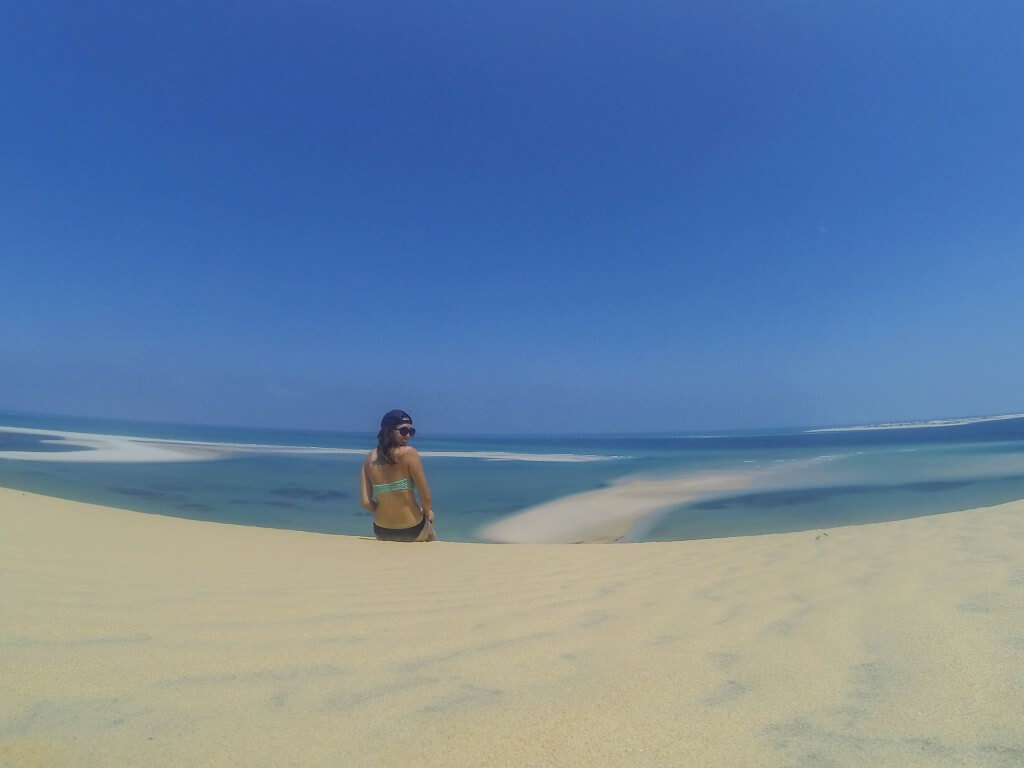 If Mozambique has slipped under your travel radar undetected, this is your sign to give this beautiful coastal African country a shot. Mozambique has some of the loveliest beaches I've ever seen, like Vilanculos and Tofo. Not only is this nation naturally stunning, but the people there are warm, friendly, and incredibly hospitable. It's the consummate destination for travelers who want to get off the beaten path, immerse themselves in a new culture, and have a blast doing so.
One of the main reasons why November is a stellar time to visit Mozambique is for whale shark season. Diving off the coast of Tofo is one of the best ways to see them, along with tons of other marine life. November is also the beginning of summer here, which means lots of sunshine but higher temperatures, so be prepared with plenty of sun protection.
13. Amalfi Coast, Italy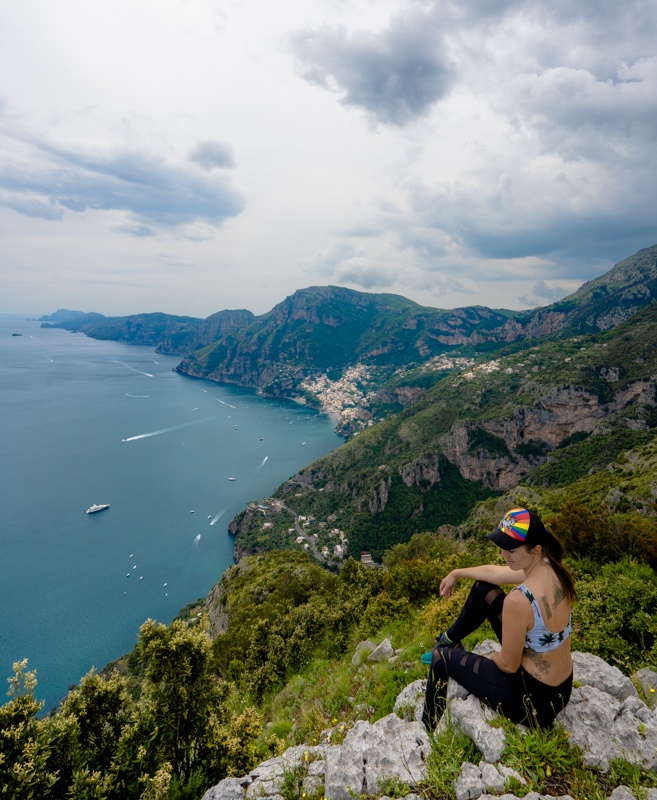 If you've visited the Amalfi Coast in Italy from late October to mid-March, you might be wondering, what is she thinking? because a lot of businesses close during this time and some places become total ghost towns. However, that's actually the reason why the Amalfi Coast is awesome to visit in November. This part of Italy gets super crowded from late spring to early fall, with peak season in the summer. If you've always wanted to visit but didn't want to be elbow to elbow with so many other travelers, visit in November.
The weather here is perfect for a hike along the Path of the Gods trail, one of the best things to do on the Amalfi Coast. With highs in the mid-60s, you'll enjoy cool seaside breezes as you hike, which is something you don't necessarily get if you visit in the summer.
14. Egypt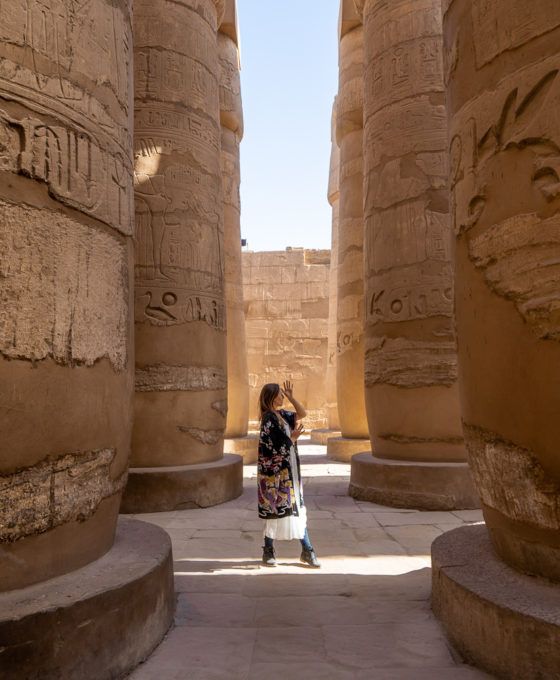 If Egypt has been on your bucket list for some time but you're turned off by the scorching temperatures of the desert, consider a November visit. This time of year is much cooler than the summer months, plus you'll be able to dodge the crowds that appear from December to January during peak season.
Besides checking out the pyramids of Giza (find out how to do it without a guide), you can also visit the ancient temples of Luxor or hit up the beaches of Sharm El-Sheikh. If you've ever wondered if Egypt is safe for solo female travelers, check out this post, which has many helpful tips.
15. The Maldives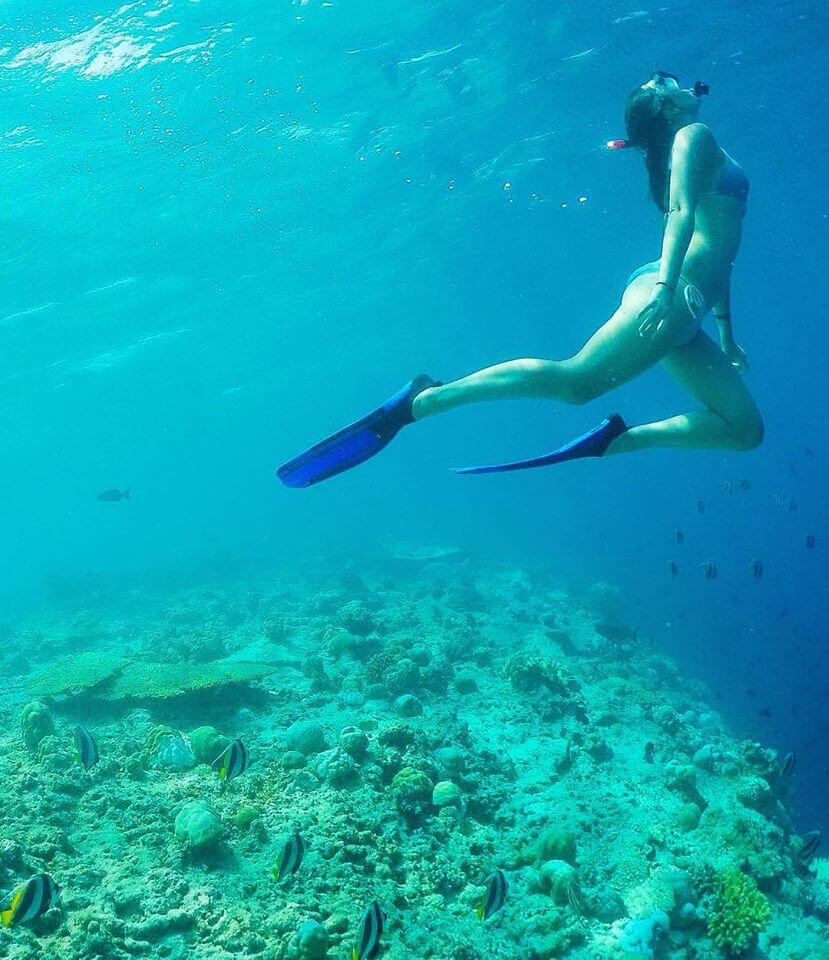 With serene overwater bungalows, gorgeous clear waters, and some of the best snorkeling spots on Earth, a trip to the Maldives is one for the books. Although it's one of the more expensive places to visit, you can save money by going in November, when it's the shoulder season. This is the best time to score a deal on flights and hotels, but there are also plenty of other ways to save money on your trip to the Maldives.
16. Cape Town, South Africa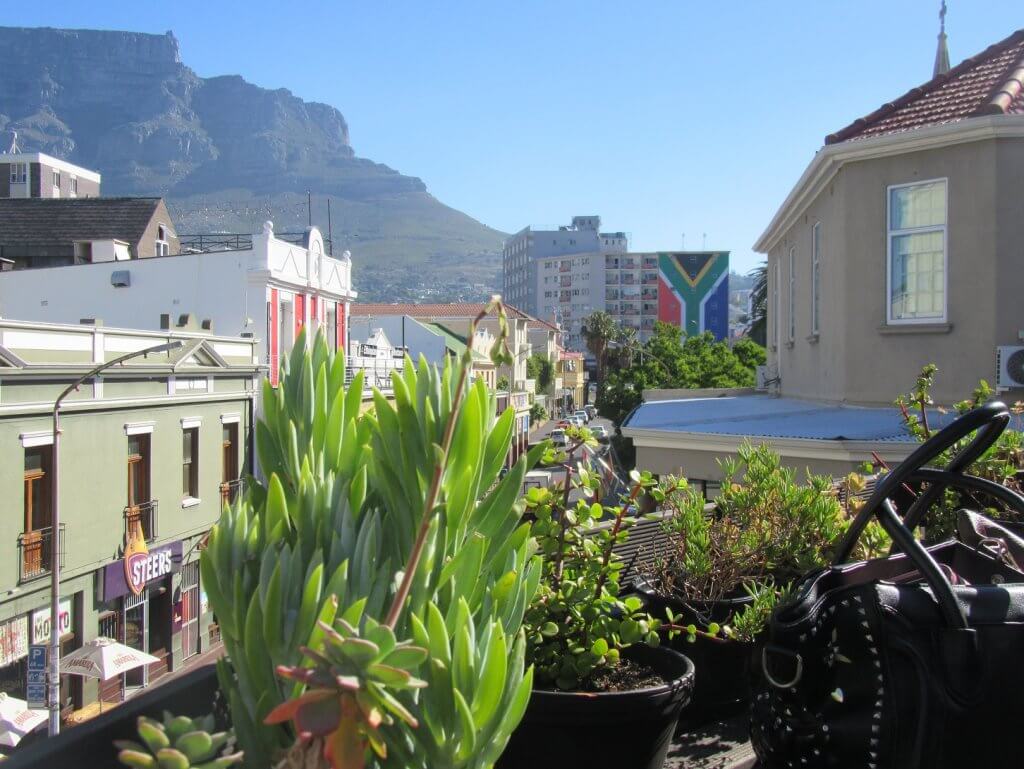 Cape Town is easily one of my favorite places on the continent. It's a vibrant city with an incredible art scene, spectacular food, and lots of outdoorsy activities. November is ideal, because the weather is amazing: sunny skies and warm temperatures, but not as hot as summertime.
It can get pretty crazy in Cape Town during the holiday season, with crowds reaching their peak in December. That's why it's great to visit in November, because you can avoid them for the most part.
Find out what there is to do in Cape Town here.
17. Petra, Jordan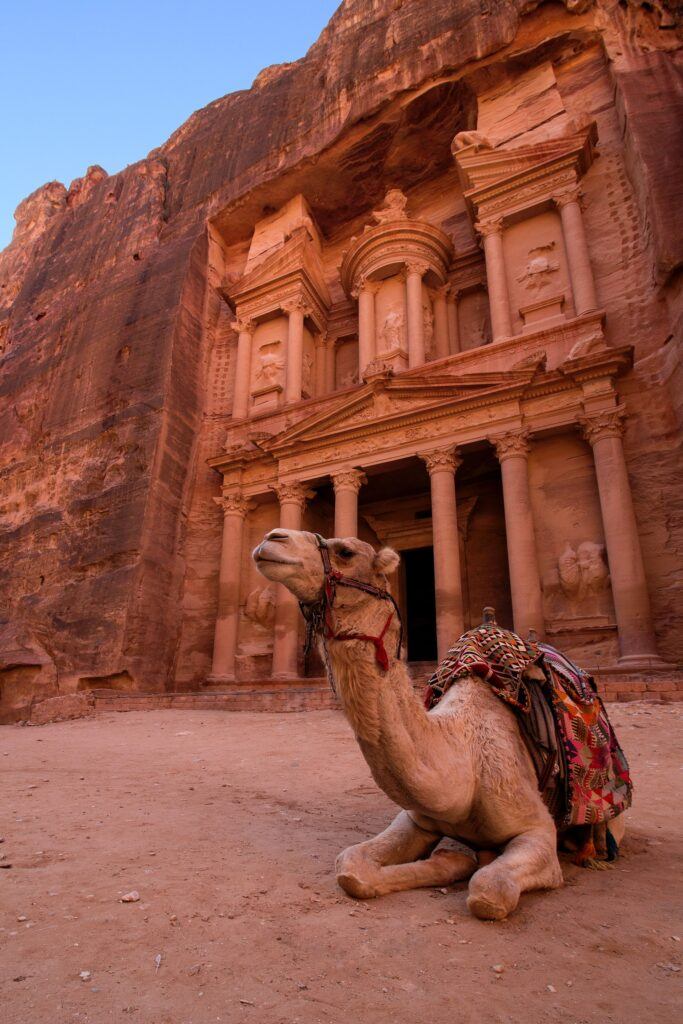 This is another bucket list destination for many adventurous travelers. Petra is home to one of the most jaw-dropping archaeological sites in the world: the Treasury. This reddish-pink temple is a photographer's dream destination, and November is prime time to get the best shots. Although it's still relatively busy during this time of year, it's not as crowded as the spring or winter. Plus, the clear November skies allow for optimal lighting.
Like Egypt, visiting Petra in November lends the promise of more enjoyable temperatures, as winter is setting in. It's perfect for a hike, and the trail between Little Petra and Petra is one of the best. You also shouldn't miss a visit to the Monastery and High Place of Sacrifice.
18. Pamukkale, Turkey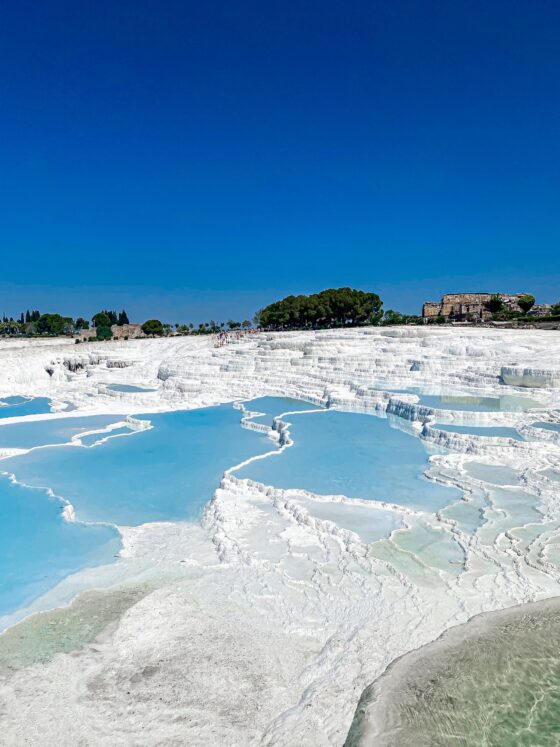 Famous for its calcium travertines, Pamukkale is home to one of the most unique landscapes in Turkey. These white terraces of sedimentary rock are filled with hot spring water; the calcium deposits pile high upon one another, creating white shapes that look like clouds.
Although Pamukkale might not be well known in the West, it's a very popular site for domestic visitors and gets very crowded in the summertime. November is a fantastic time to see this geological masterpiece, because it's shoulder season for tourism. The weather is great at this timke, too. It's a little chilly, but not as cold as the depths of wintertime, when temps can drop to the 30s.
19. Coron, the Philippines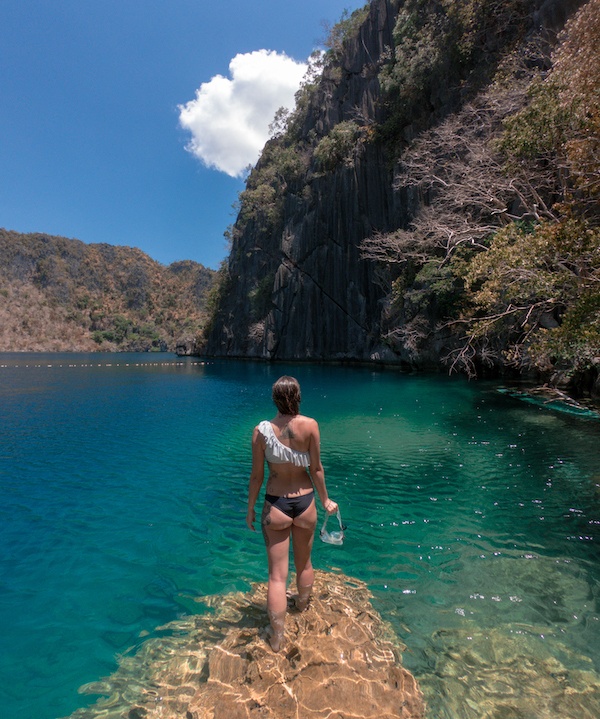 Coron is a diver's paradise, with crystal-clear waters and abundant marine life. Whether you want to go island-hopping in the Philippines or make Coron the base for all of your adventures in the country, this is a spectacular pick.
November is an ideal time to visit Coron because it's the very beginning of the dry season. By now, the monsoons have subsided, but the heavy tourist crowds haven't arrived on the island yet. Sure, you'll see plenty of other travelers there, but it's relatively quiet compared to December, January, and February.
20. Arizona road trip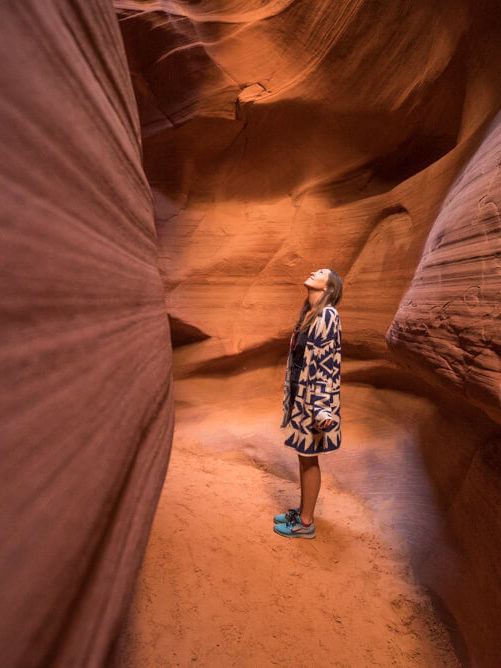 November is the perfect time to road-trip through Arizona, hitting up orange slot canyons, baby-blue waterfalls, and natural wonders galore. The weather is cool, but not as cold as other, more northern parts of the US, and with plenty of sunshine to enjoy. November also marks the low season for places like the Grand Canyon, Havasu Falls, and the White Pocket.
21. Croatia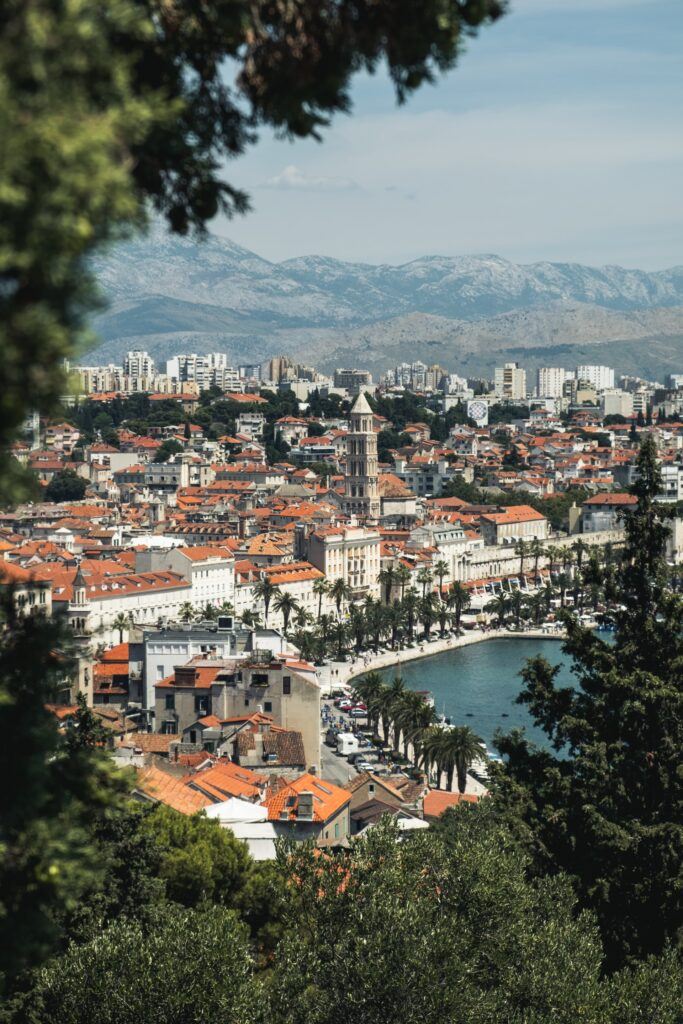 This small coastal European country seems to be jumping to the top of everyone's bucket list these days, and I don't blame them! Croatia is famous for its enchanting cities, fantastic cuisine, and brilliant blue waters, both on the coast and in inland streams and lakes. The color contrasts beautifully with the fiery orange leaves you'll see in November, making it one of the best times of year to visit.
Not only is Croatia one of the best places in Europe to live, but visiting is a treat as well. While prices in Croatia are on the rise due to a recent increase in tourism, it remains a relatively cheap place to visit in Europe, and November comes after the high season, meaning you can score deals on accommodation and flights.
22. The Galápagos Islands, Ecuador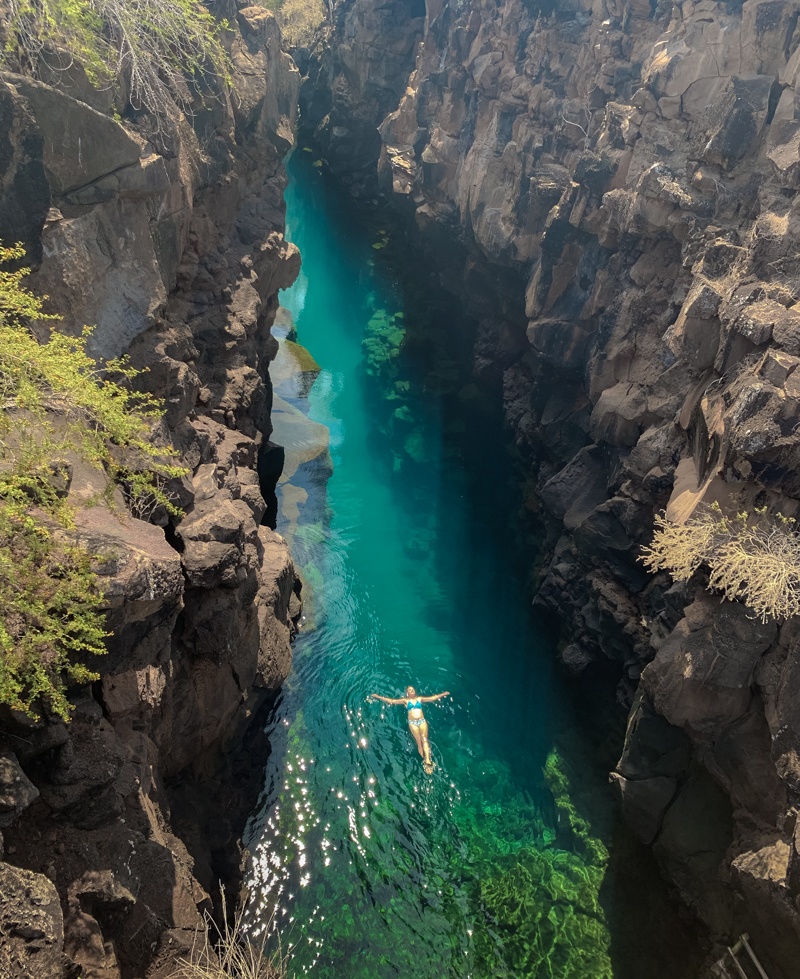 Visiting the Galápagos Islands is a must if you love exploring nature and seeing wildlife. This small archipelago off the coast of Ecuador is far from being a budget destination, but there are plenty of ways to save money in the Galápagos, one of them being visiting in November.
November wraps up the dry season on the islands, but the busy season starts in December. That means you'll have great weather and fewer crowds, along with a good chance to save money.
23. Berlin, Germany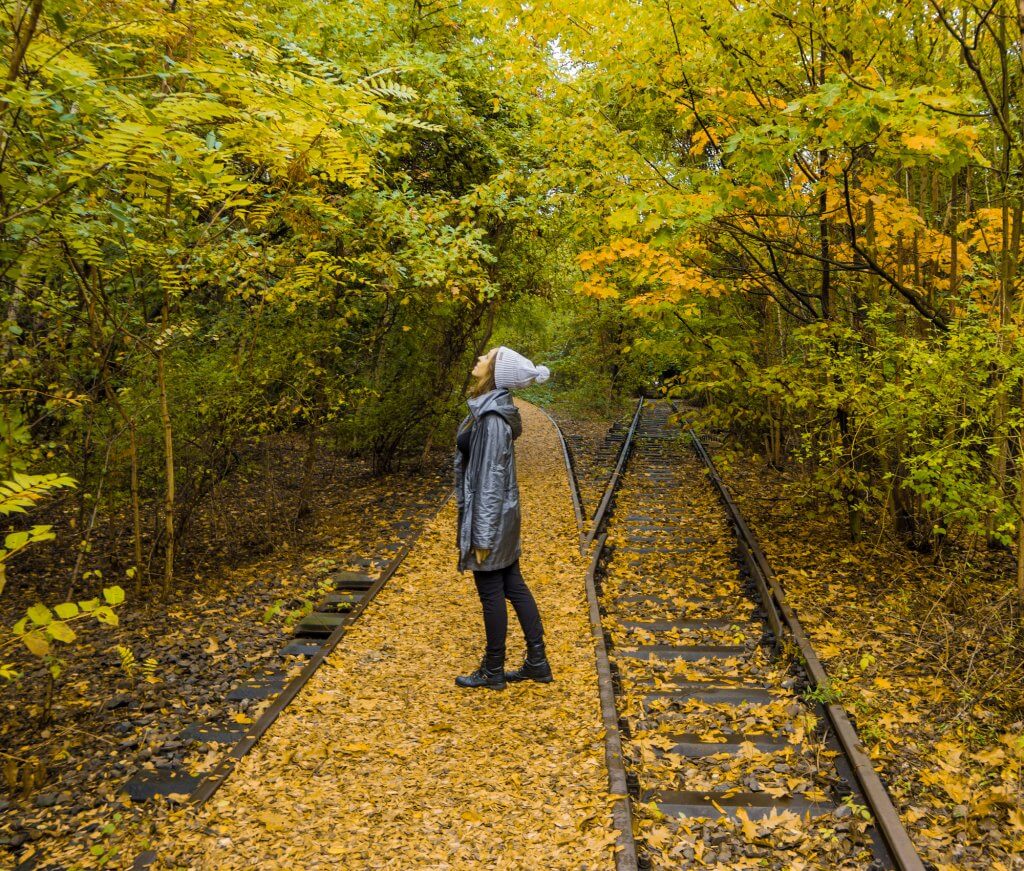 Crisp autumn leaves, sunny days, and vibrant festivals all characterize November here. Although some might argue that winter is the best time to visit Germany for the Christmas markets, who says you can't do both?
November is the perfect time to visit castles, go on a road trip, or explore the city. Apart from being absolutely beautiful this time of year because of the autumn colors and weather, it's also not nearly as crowded in November as it is in December, making it just the right month to get your fill of Berlin's coziness without the hectic holiday crowds.
24. Japan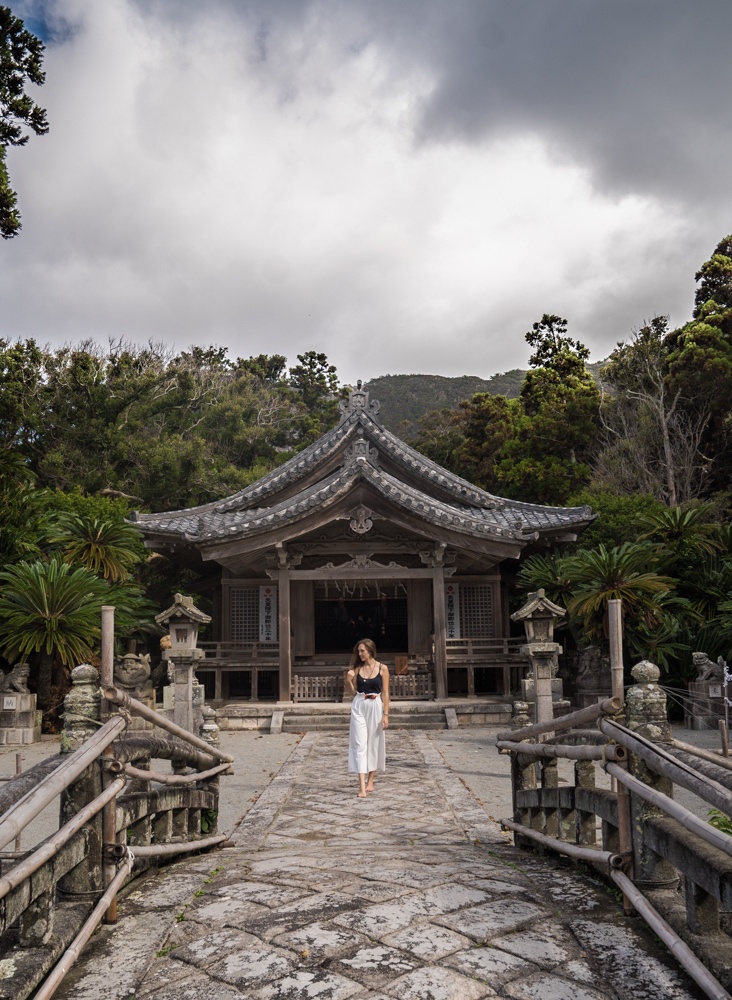 If you love fall weather and want to experience it on the other side of the globe, consider heading to Japan this November. Not only is the autumn foliage on point this time of year, but the sunny skies and chilly breeze give this island nation a big dose of coziness.
During the month of November, the serene gardens you'll find throughout Japan are even more lovely as they take on brilliant yellow, orange, and red hues. Check them out in Tokyo and Kyoto, or venture out to places like the Nikko Toshogu Shrine or Hasedera Temple, where you can find red maple leaves in all their glory.
25. Saxon Switzerland, Germany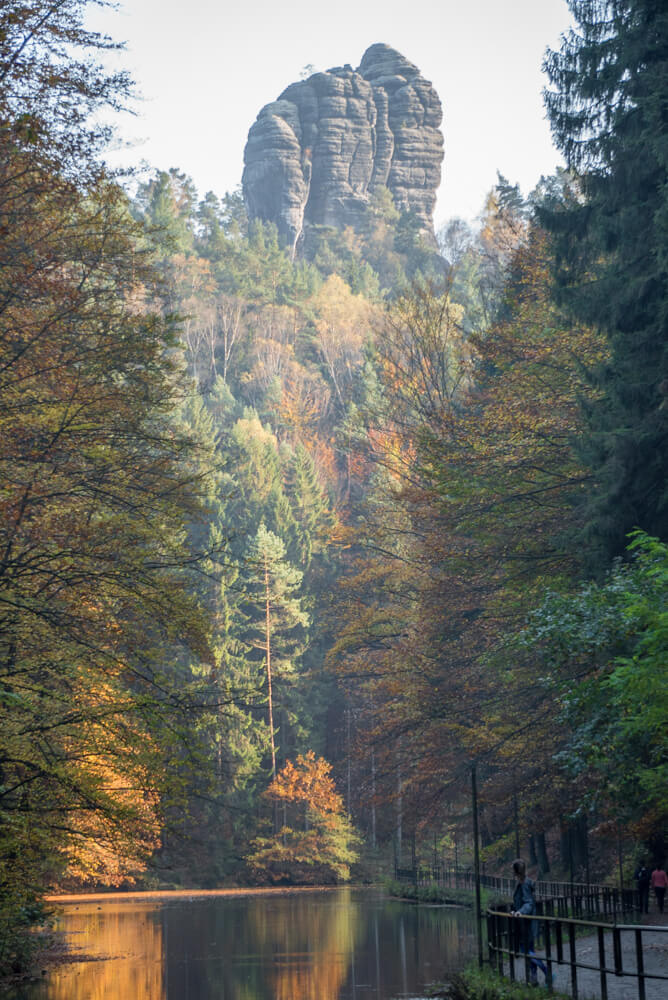 Contrary to its confusing name, Saxon Switzerland is not in Switzerland but in Germany, just a three-hour drive from Berlin. This gorgeous natural area is incredible to visit any time of year, but November is particularly magical because of the fall colors. As you hike through the forests and mossy rock stacks, you'll come across some impressive viewpoints and fun opportunities to climb over huge boulders.
26. Lombok, Indonesia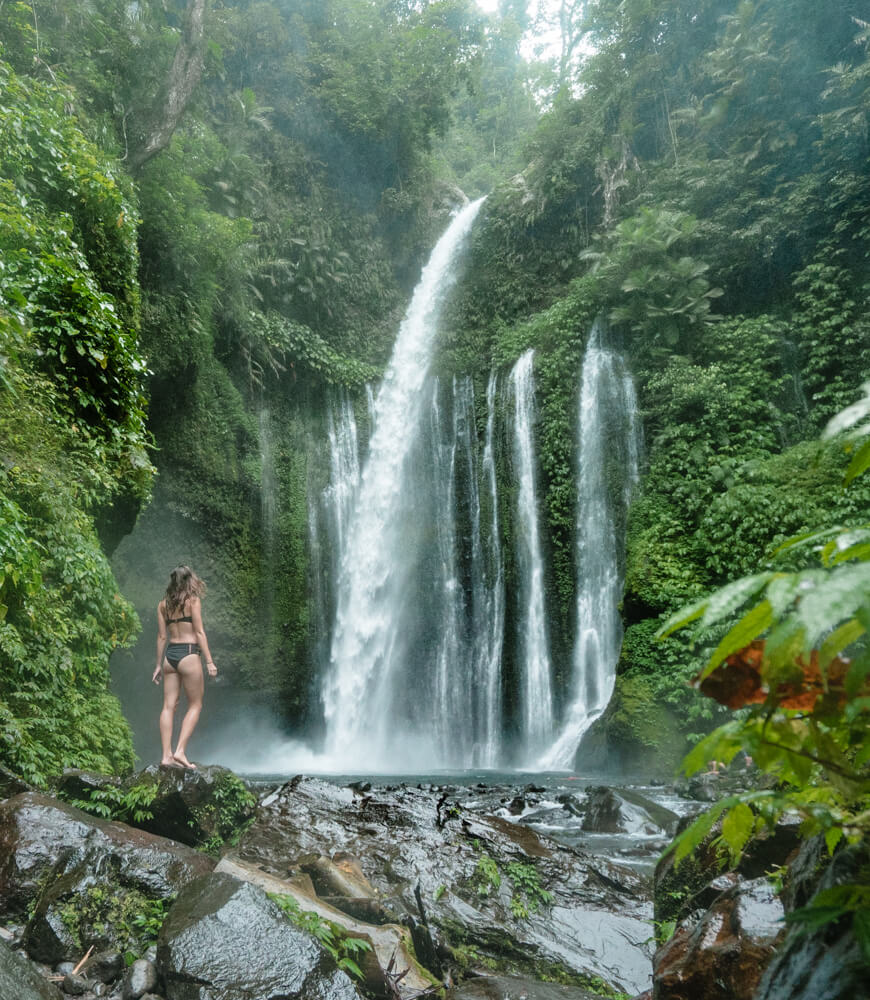 Just a stone's throw from the mega-popular island of Bali, Lombok is less so but might be even more beautiful than its neighbor. With stunning beaches, abundant waterfalls, and even a volcano that you can climb, Lombok is a nature lover's paradise.
Visiting Lombok in November is especially ideal, because it's relatively uncrowded during this time, the weather is cooler than in the summer months, and the snorkeling is great, because of the water clarity and low crowds. It's rainy season in November, which can actually be beneficial, as the waterfalls will be particularly full.
27. Marrakech, Morrocco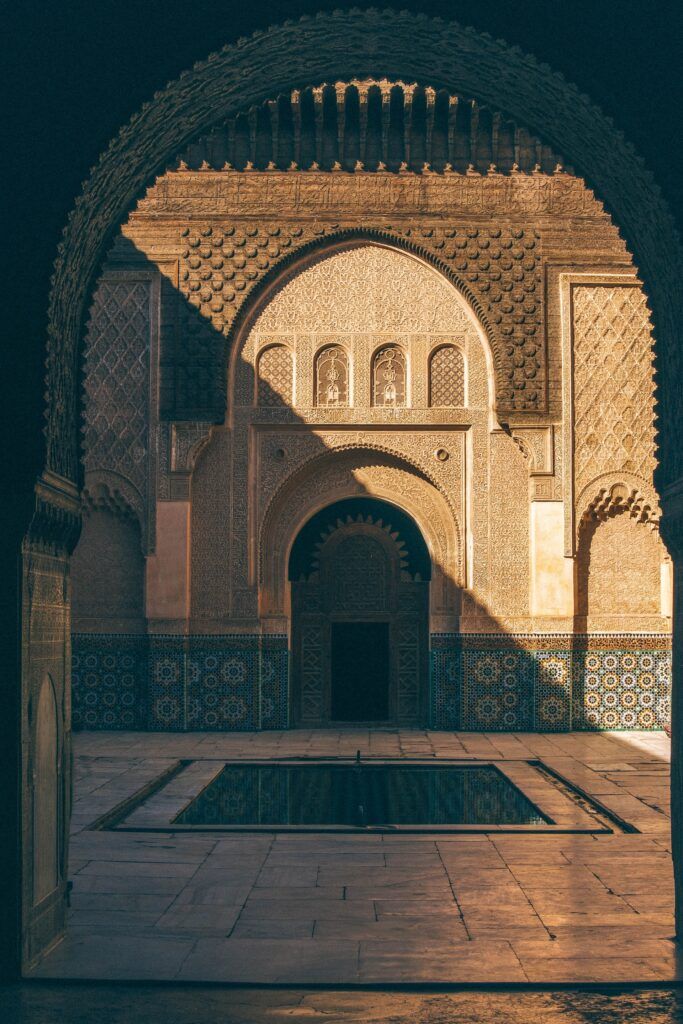 Marrakech is a photographer's dream and an architecture lover's paradise. Intricate and colorful tiles line the inside of buildings, with idyllic archways leading you from one gorgeous place to another. November is a great time to visit the Red City, because the scorching heat has subsided by now, and tourism is far from its peak. It's the perfect time to explore the streets and markets of Marrakech or venture out to the desert for an adventure.
28. Albania
You might have seen all kinds of Albania travel spam on the internet this summer, with picture-perfect shots of beaches, cute towns, and other aesthetically pleasing scenes. That's because Albania sort of exploded in popularity this summer, due to its beauty and affordability.
Consider heading to Albania in November to experience this gorgeous and culturally rich country in all its glory — sans tourists. The weather is chilly, but you'll catch some beautiful fall foliage at the beginning of the month. Consider checking out Theth National Park for some stellar hiking or cruising on Skadar Lake.
29. Québec road trip, Canada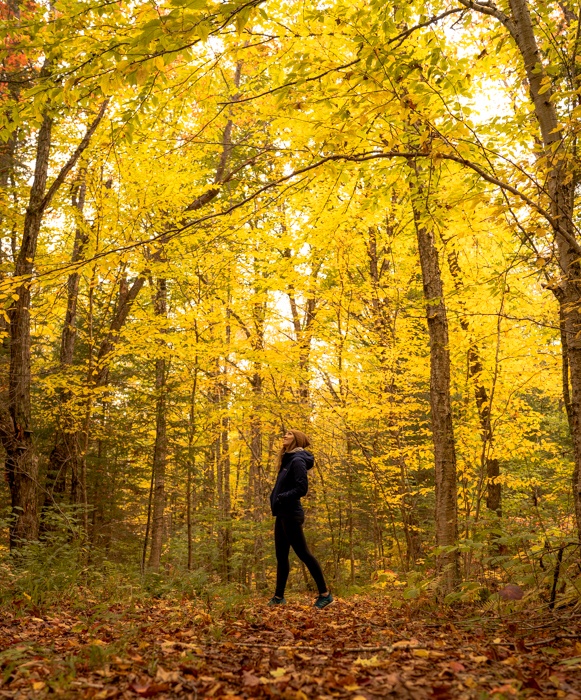 Fall is a superb time to take a road trip through the Canadian province of Québec. By November, the temperatures are brisk, but not too cold for a stroll through the woods to see the autumn leaves in all their colorful glory. It's a fantastic time to get pampered at a Nordic spa, a popular activity in the province. Along this Québec road trip route, you'll find some enchanting towns, scenic parks, and so much more. Tack on Québec City for the ultimate late-fall wonderland, as the city has a magical quality this time of year.
30. Crete, Greece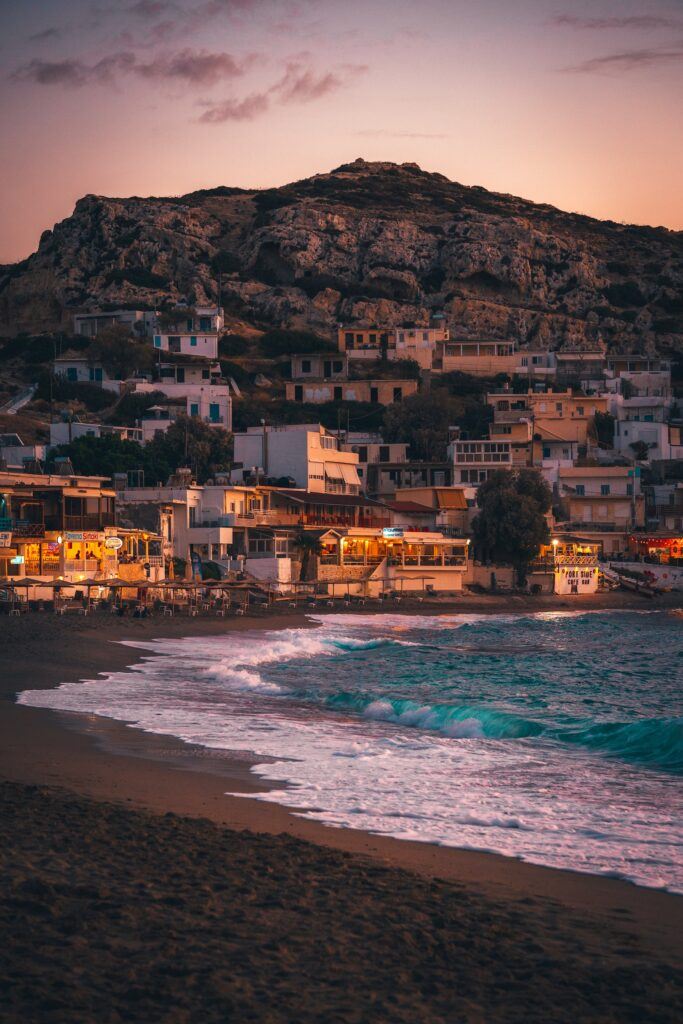 By November there are hardly any tourists on the Greek islands, making a visit to Crete ideal. This is the ultimate time to see how Cretans live and a great opportunity to get to know the culture. It's still warm this time of year, although not quite enough to swim in most places. However, there is plenty to do on the island that doesn't involve getting wet. November marks the beginning of olive harvesting season, and visiting an orchard is an awesome way to spend an afternoon. It's also a fantastic time for a hike in Lefka Ori National Park. The onset of autumn rains produces a greener view of the mountainous interior of the island, which is a spectacular thing to witness.
Pin me for later: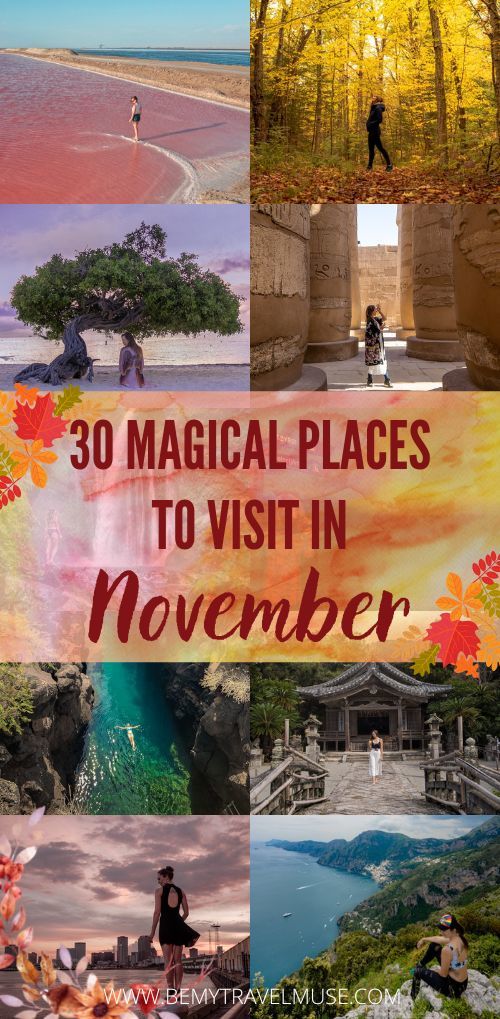 That's it, folks! Thirty amazing places to visit in November from all around the globe.
Let us know which one of these places sounds the best for you this November!