March is the month when many places across the United States are starting to awaken after a long winter. Sure, northern states might still have some snowfall, but generally there are sunnier days ahead this time of year. My favorite thing about March is the first thaw, followed by hints of wildflowers in the countryside.
The US has impressive diversity of climates and landscapes. Considering that March is a time of transition everywhere, this epic list of the best places to visit in the USA in March has a lot going on. Spectacular wildflower blooms, northern lights, sprawling deserts, and snowy mountains await.
1. Big Island, Hawai'i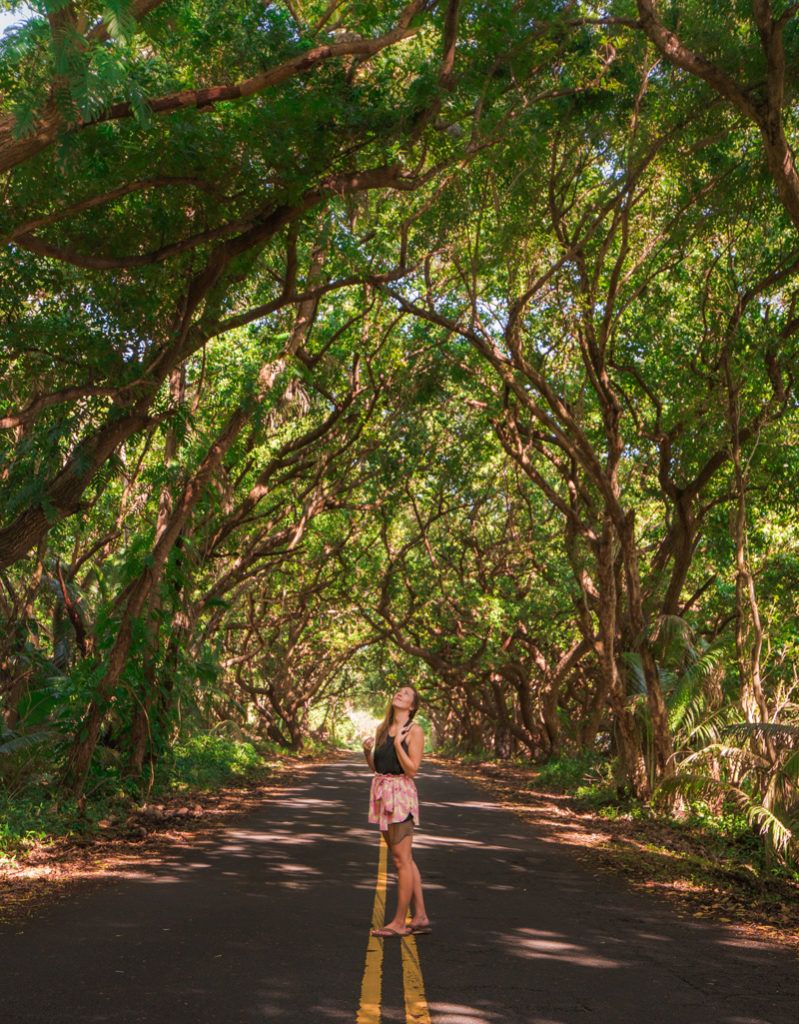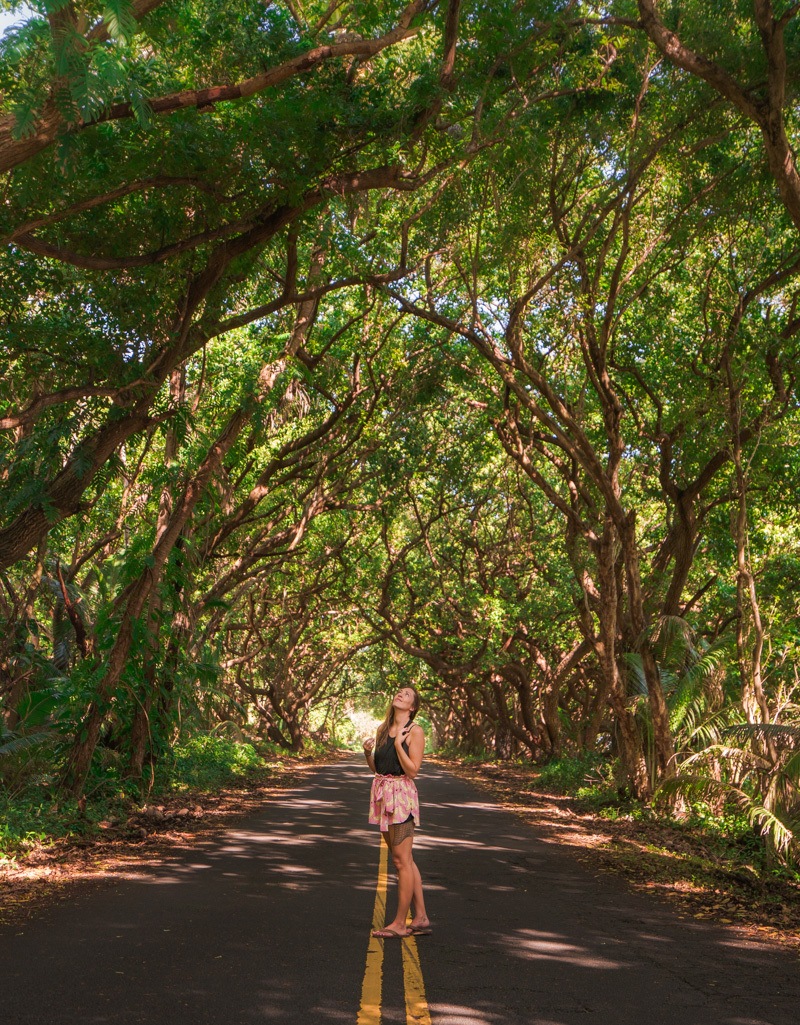 It's no secret that the Big Island is a BMTM favorite. It's one of the best places in the world for outdoor adventures, including snorkeling, diving, hiking, and so much more. Considering that Hawai'i is one of the most heavily touristed places out there, you might consider visiting in March, a sweet spot during the islands' shoulder season (February to May).
Besides the lighter crowds, you'll enjoy drier and warmer weather. Plus, March is the best time of year to see humpback whales! Just keep in mind to avoid Easter and spring break if they fall in March, because prices will skyrocket during that time.
2. Fairbanks, Alaska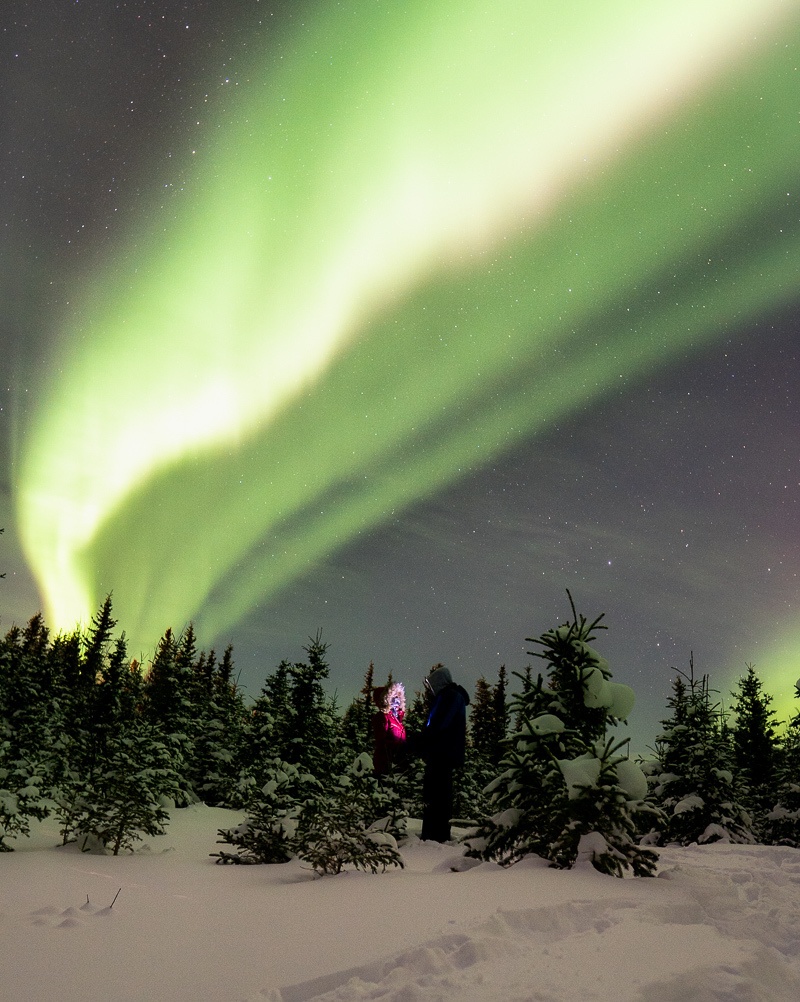 Fairbanks is one of the best places in Alaska to see the northern lights, and March is the best month to catch them! The days start gradually getting longer and temperatures start to increase, making it a great time to get outside and enjoy one of the many things to do in Fairbanks. (Although it is getting warmer, don't be surprised if it still feels like the dead of winter for those of you coming from a warmer climate, as the peak March daytime temperatures are around 35 degrees.) Flights and accommodation also tend to be cheaper in the winter and early spring, which is another reason why Fairbanks is ideal to visit in March.
Another big perk of visiting Fairbanks this month is that you can catch the World Ice Art Championship, which is unlike any other art competition as it involves the best ice carvers in the world and is truly a spectacle to see.
3. Antelope Valley Poppy Reserve, California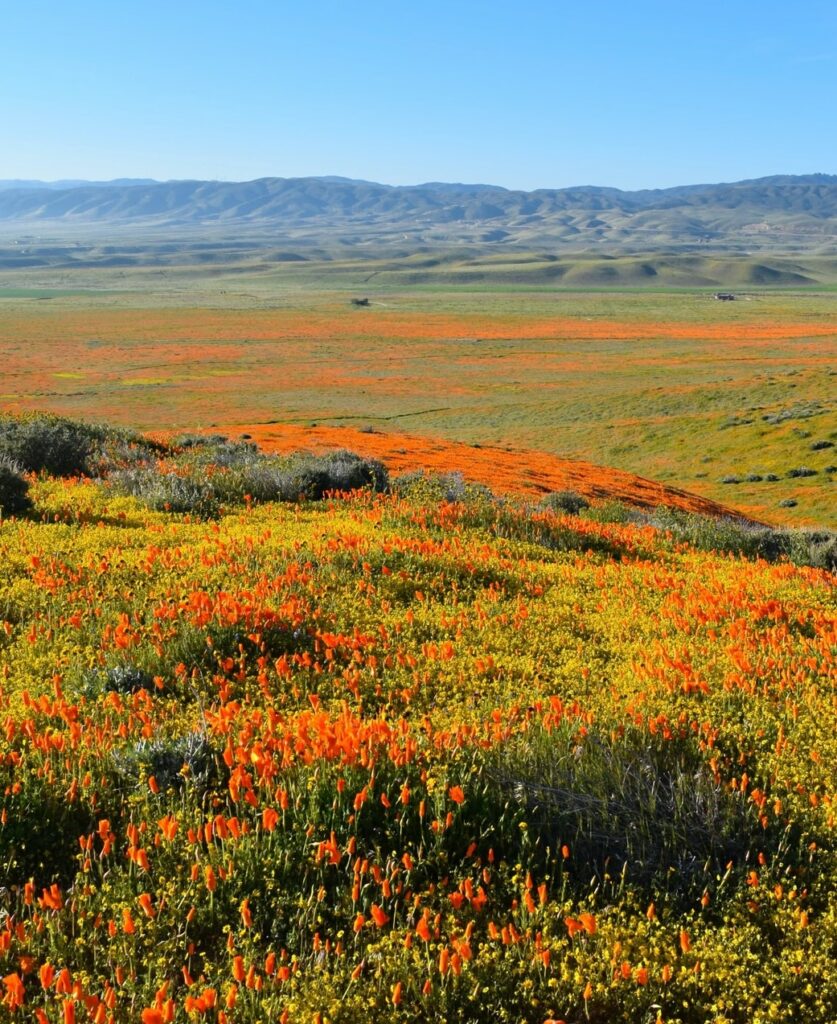 The vibrant flowering season in the Antelope Valley California Poppy Reserve begins in late February and continues until early May. Visiting in March guarantees that you'll see these bright orange blooms in all their splendor. The reserve is only 67 miles north of Los Angeles, but feels totally removed from the bustle of the city, making it a perfect addition to any outdoorsy Southern California camping trip.
Since forceful winds might blow away the poppies in April, March is peak viewing time. Make sure you prepare yourself for the winds before you go, though, and make sure not to pick any of the flowers.
4. Indian Wells, California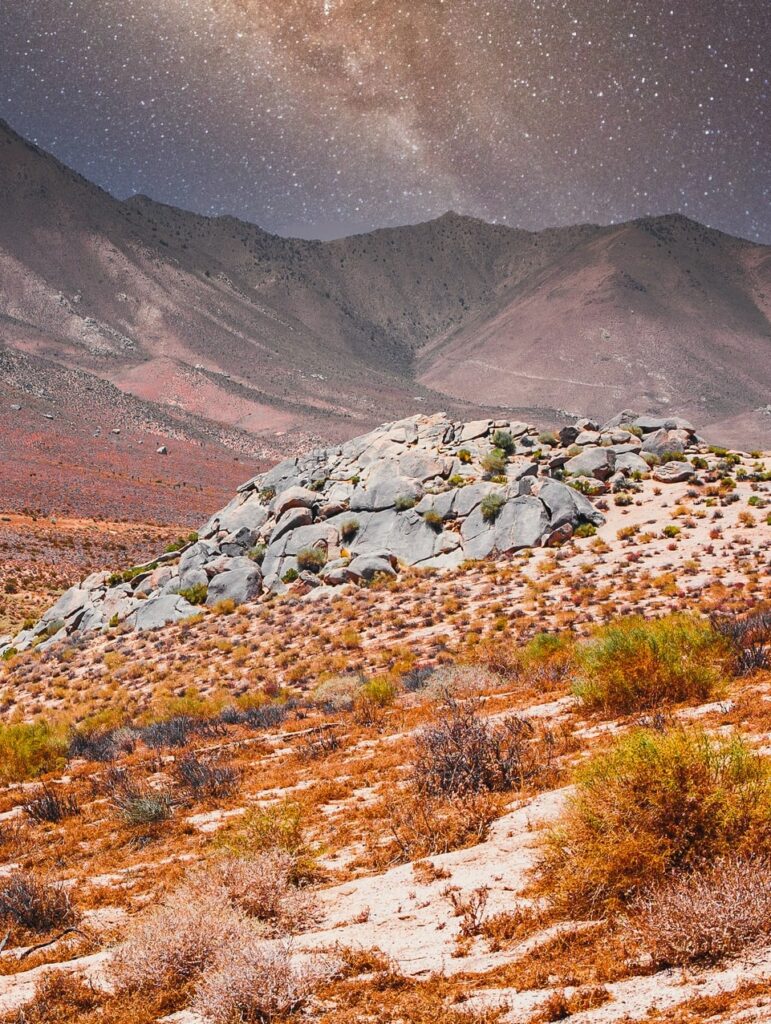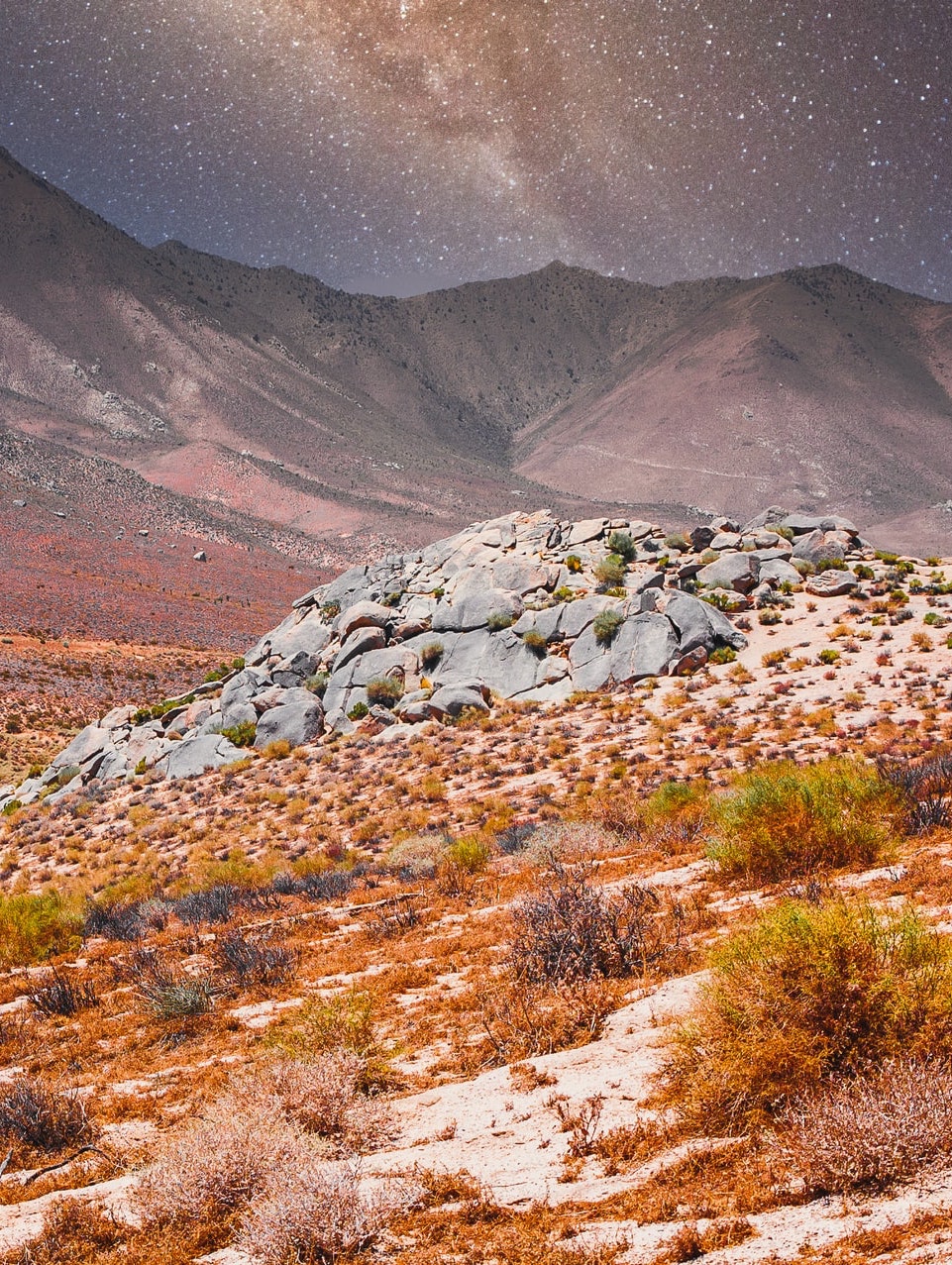 With warm temperatures and the still snow-capped Santa Rosa Mountains in the distance, you truly get the best of both worlds by visiting Indian Wells in March. Just a short drive away from Palm Springs, this is another luxury destination in the area that is known for its breathtaking scenery.
If you're a tennis fan, March is the ultimate time to visit, because the city hosts the BNP Paribas Open at the Indian Wells Tennis Garden; this year, the event is happening March 7-20. March is also a great time to explore Indian Wells Canyon, because the usually blazing temperatures are more moderate.
5. Las Vegas, Nevada
Contrary to popular belief, Las Vegas is much more than a mega-party destination. Beyond the casinos, giant nightclubs, and Elvis impersonators, it's actually an ideal launching point for visiting Nevada, California, and Arizona's national parks. Death Valley is only about two hours away, the Mojave National Preserve is about an hour away, and the Grand Canyon is about two hours away.
With mild temperatures during the month of March, you'll be able to enjoy the sunny skies comfortably while you explore the city and surrounding natural areas, like Red Rock Canyon National Conservation Area just 30 minutes away. Take a day trip to see the Hoover Dam or kayak the Colorado River to Emerald Cave.
If you stick around Las Vegas, consider seeing a live show or try to catch the Immersive Van Gogh Exhibit while it's still in town.
6. Tucson, Arizona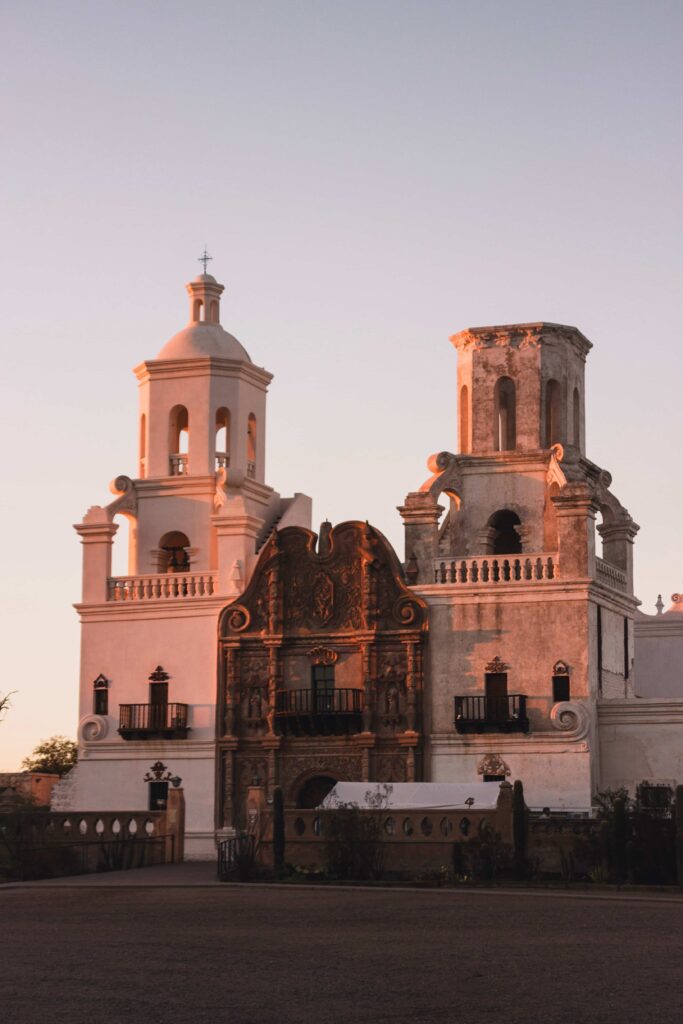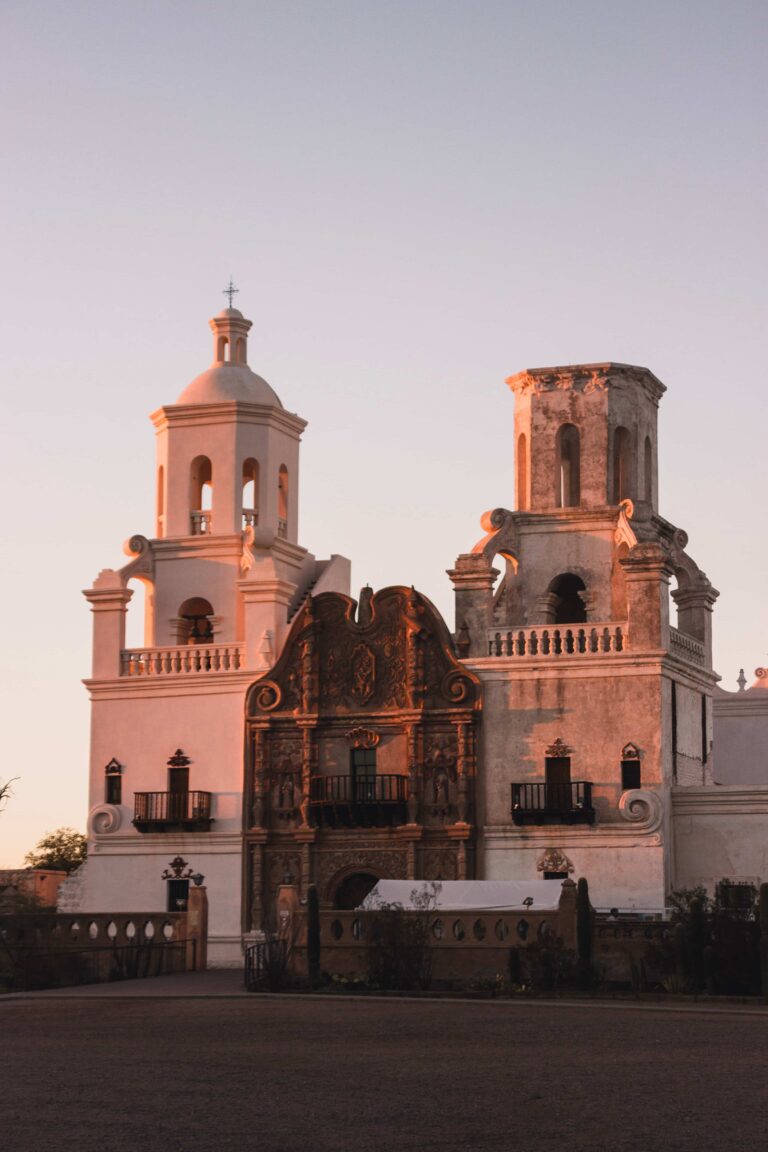 If a long winter in your home base has you craving a desert paradise, this is it! Tucson is full of wild landscapes, colorful springtime blooms, and outdoor adventures galore. Plus, the weather in March is a dream, with sunny skies and highs around 75 degrees, just right for heading out to Saguaro National Park and other amazing attractions in Tucson.
Another reason to visit the city in March is to catch the Oro Valley Spring Festival of the Arts, which happens at the end of the month. Tucson has a thriving artist community, and this festival is a wonderful way to dip your toes in. After browsing, head over to the Botanical Gardens to revel in the beauty of desert cacti and succulents.
7. Mystic Hot Springs, Utah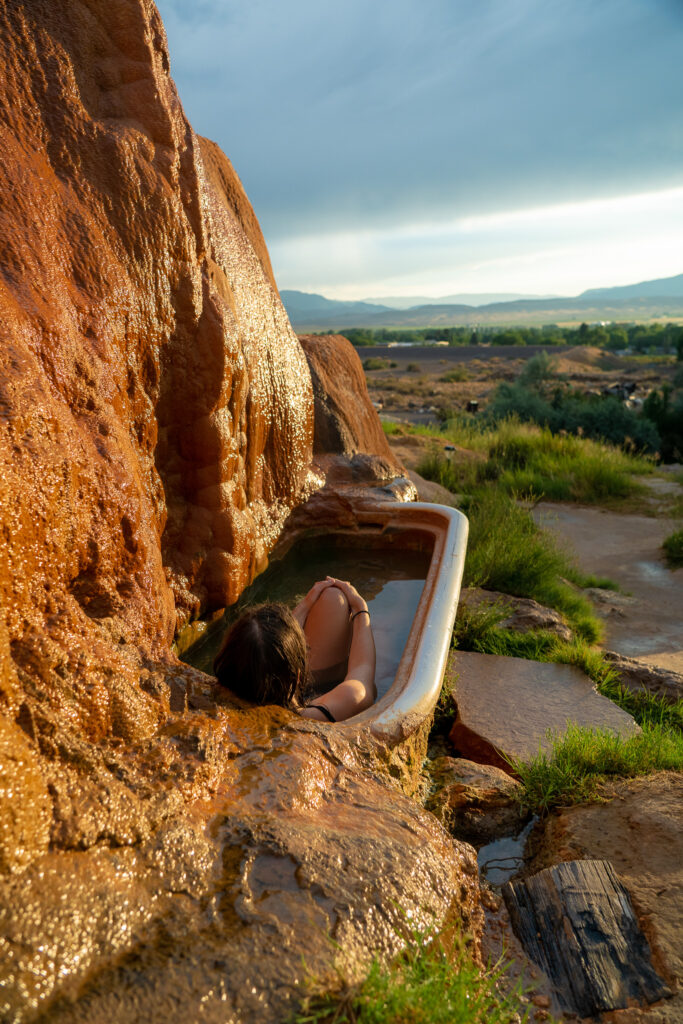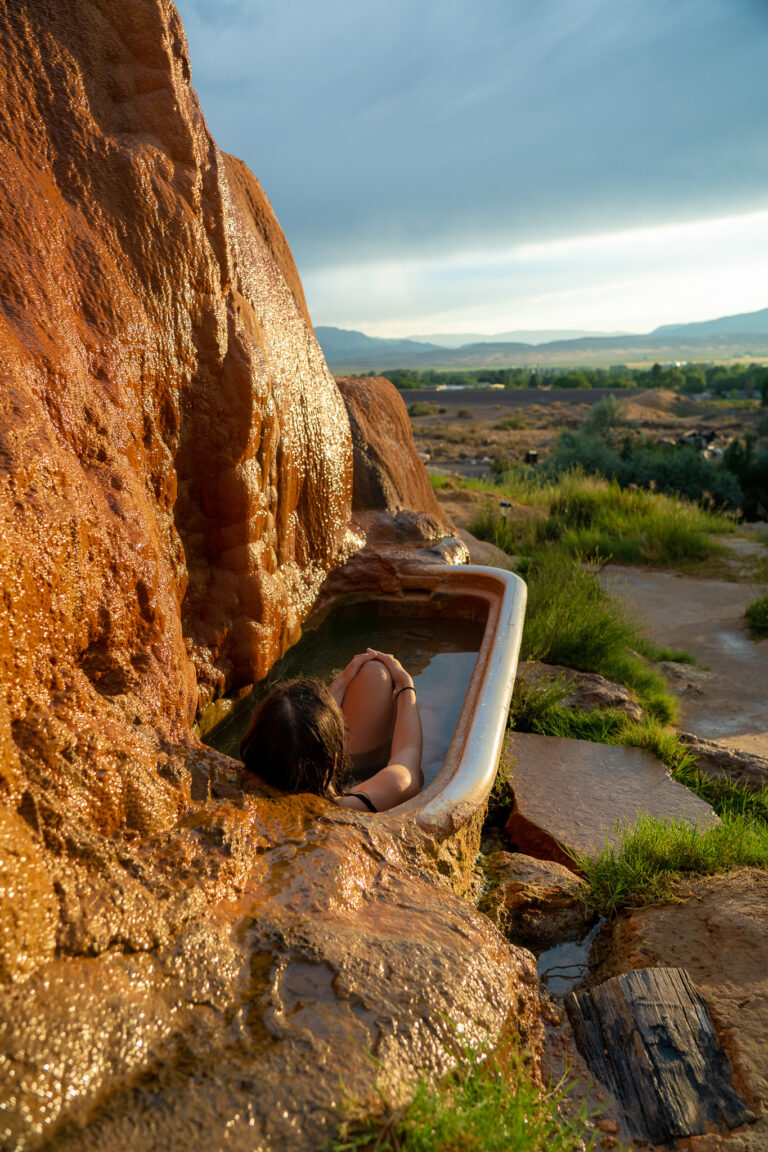 In what feels like the middle of nowhere in Utah, Mystic Hot Springs is a great rustic paradise for a March getaway. These hot springs are warm all year round and make for a lovely soak during the chilly nights of early spring. The surrounding landscape is also starting to become more green at this time of year, with sprinkles of wildflowers all around, the perfect setting to gaze upon as you get your soak on in the springs.
You can get everything you need to plan your trip to Mystic Hot Springs, Utah, here.
8. Kirkham Hot Springs, Idaho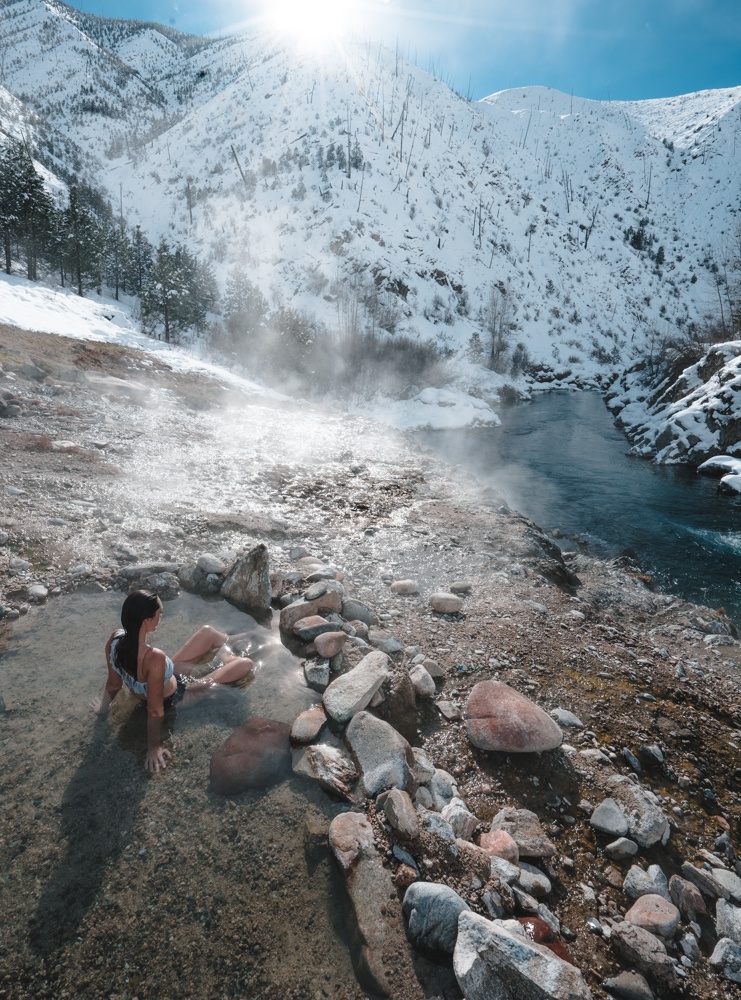 Considering how long the winters are in Idaho, there's a chance you'll still see snow on the ground in March. Don't let that deter you from making a visit to one of the best hot springs in the state, Kirkham. This enchanting destination is wonderful this time of year because it tends to get crowded in the summertime but the probability of having it all to yourself in March is high.
If you do make it to here during the month of March, check out this complete guide to Kirkham Hot Springs before you go, and consider investigating all the other amazing hot springs in Idaho.
9. Colorado Springs, Colorado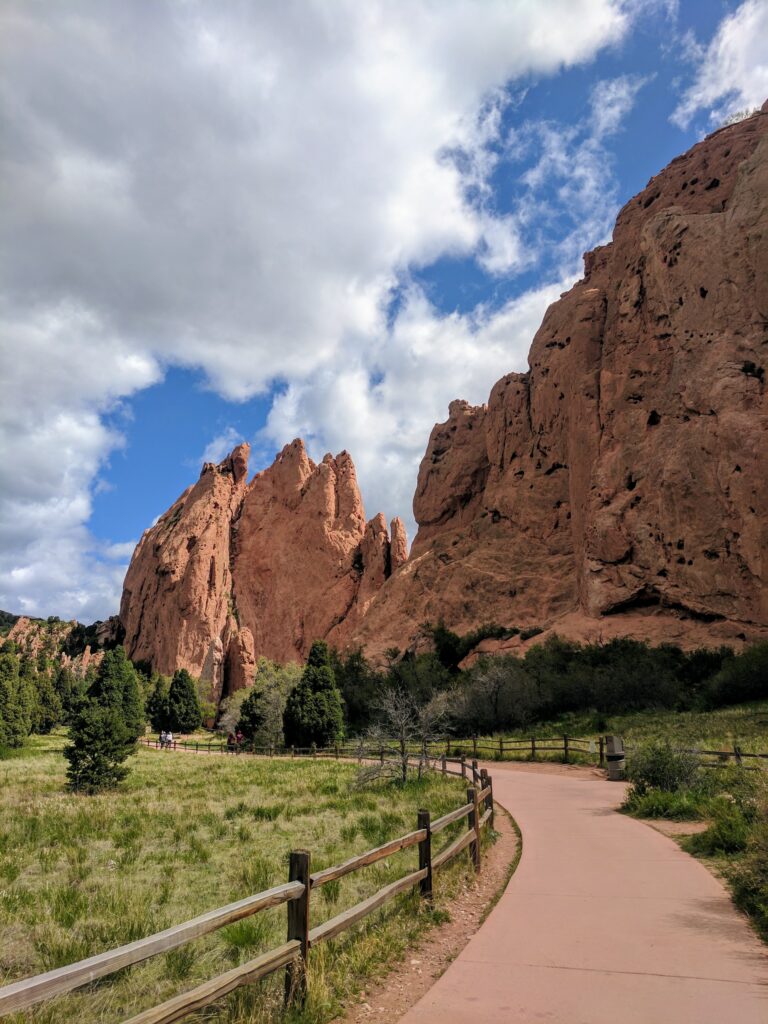 If you are dying to get outside after a long winter cooped up indoors, Colorado Springs is just the right March destination for you. Temperatures are warming up for the first time since the bitter cold of winter, but you can still expect to feel a little chilly, as the highs are around 55 degrees. Throw on a few layers and head outdoors for a visit to the Garden of the Gods to check out the astounding red rock formations that the Rocky Mountains are known for.
If it's still too cold to imagine yourself hiking through Garden of the Gods, consider hopping on a 4×4 jeep tour to see more of the area than you would on foot. You can also drive through but you'll need a 4×4 vehicle to see the best spots. If you're feeling extra brave, drive or hike up Pikes Peak for some jaw-dropping views of the valley below.
10. Breckenridge, Colorado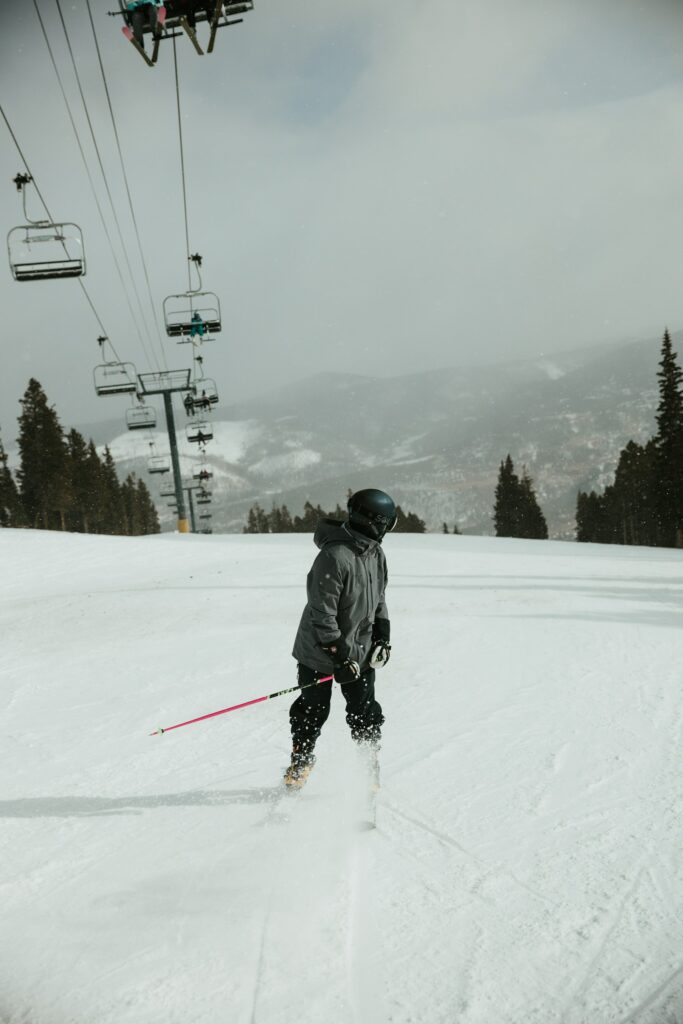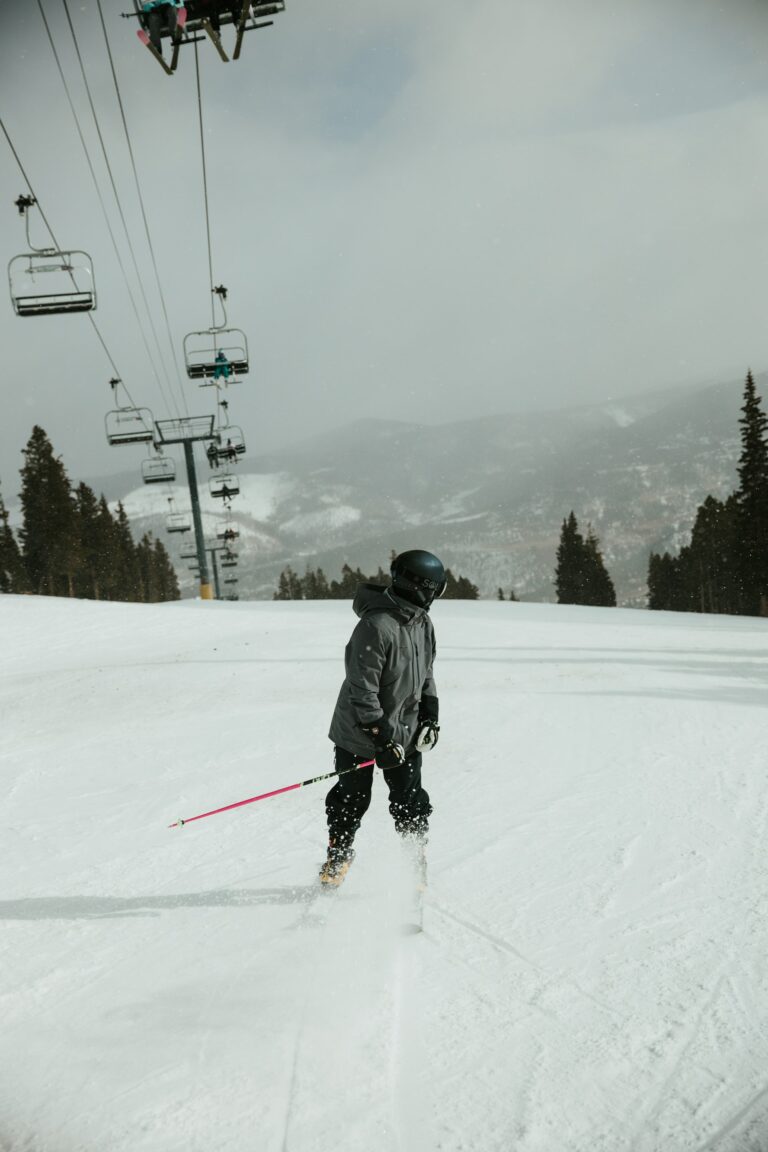 If you're one of those people that can't get enough of winter, I respect you — but I certainly don't understand you. I'm not a snow lover myself, but in the name of being inclusive of those who are, we have Breckenridge on this list. This snowy paradise actually gets its heaviest snowfall in March and April, making it the ideal time to visit if you want to hit these legendary slopes.
The sun really starts to shine in March after a cloudy a frigid winter, so you'll enjoy the slopes without having to bundle up nearly as much. That's enough to convince a beach bum like me to make the trip there! Plus, there are loads of sweet events in the city to enjoy during the month.
11. Texas Hill Country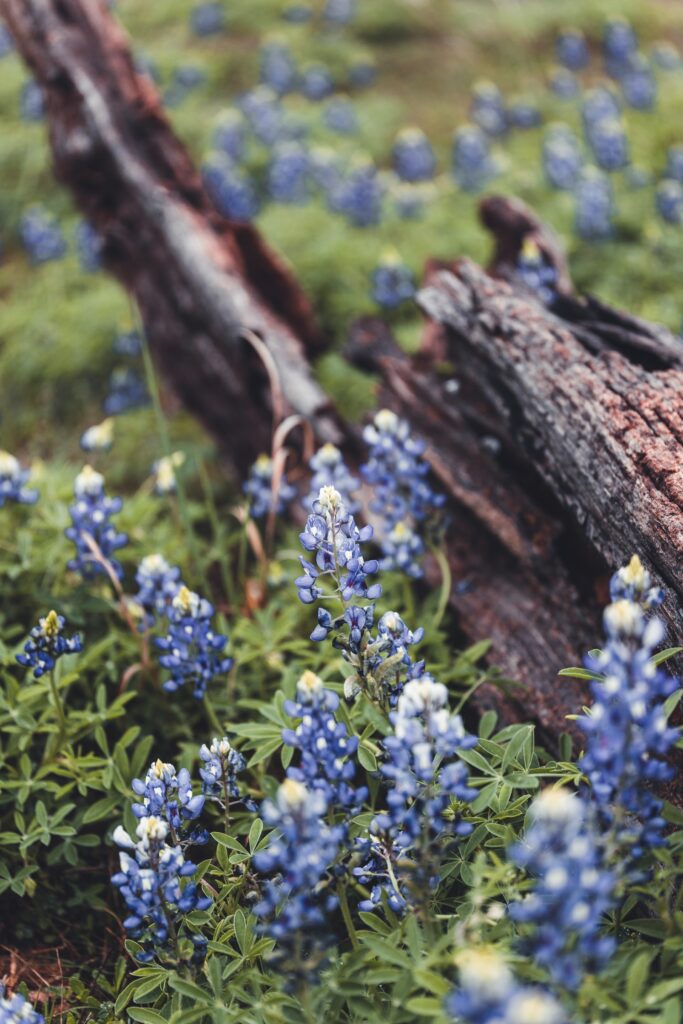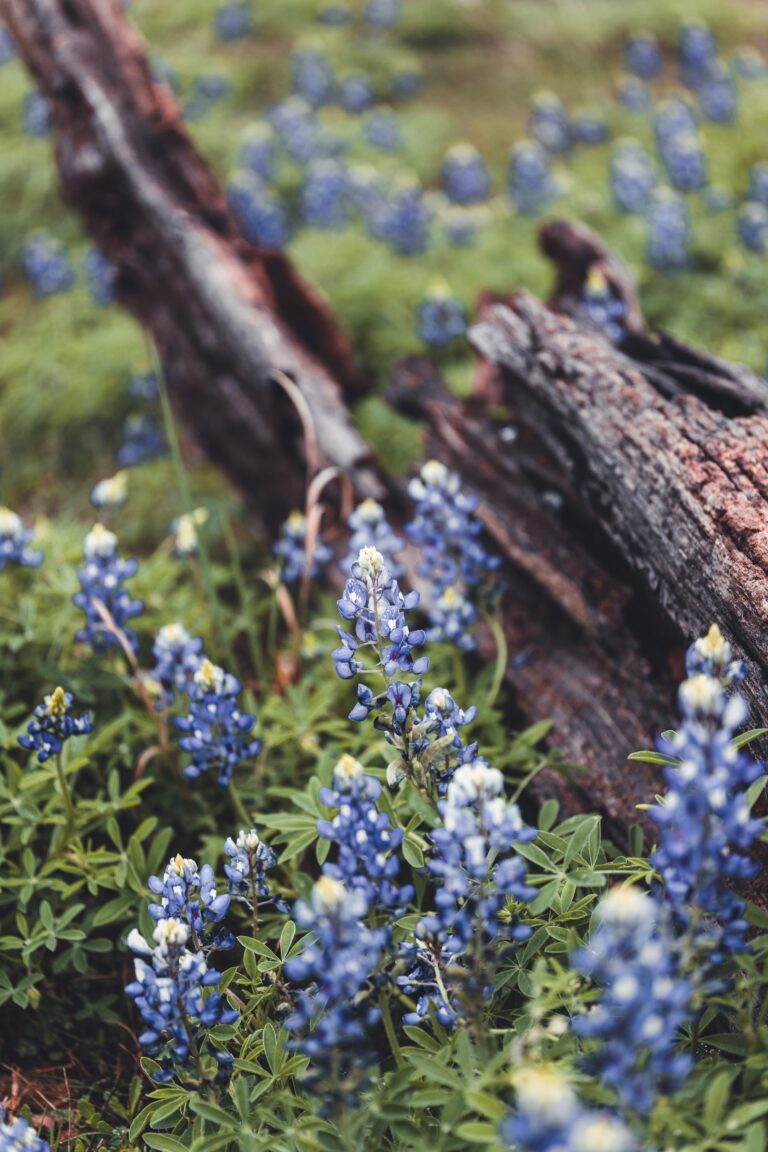 We included Texas Hill Country on the Best Places to Visit in the USA in the Spring because of the bluebonnets that are in full bloom during March and April. This area is in the heart of the Lone Star State and is an easy road trip from Dallas, Austin, or Houston. It's known for its wide-open fields, glistening rivers, and rolling hills, which are flecked with brightly colored wildflowers in March.
Popular swimming holes like Hamilton Pool in Dripping Springs are wonderful to visit in March because of the warm temperatures and sunny days. You can also visit Pedernales Falls and Garner State Park or drive the Willow City Loop. If you're coming from Austin or San Antonio, consider this full-day tour of Texas Hill Country that stops at the state's best wineries, orchards, and towns.
12. New Orleans, Louisiana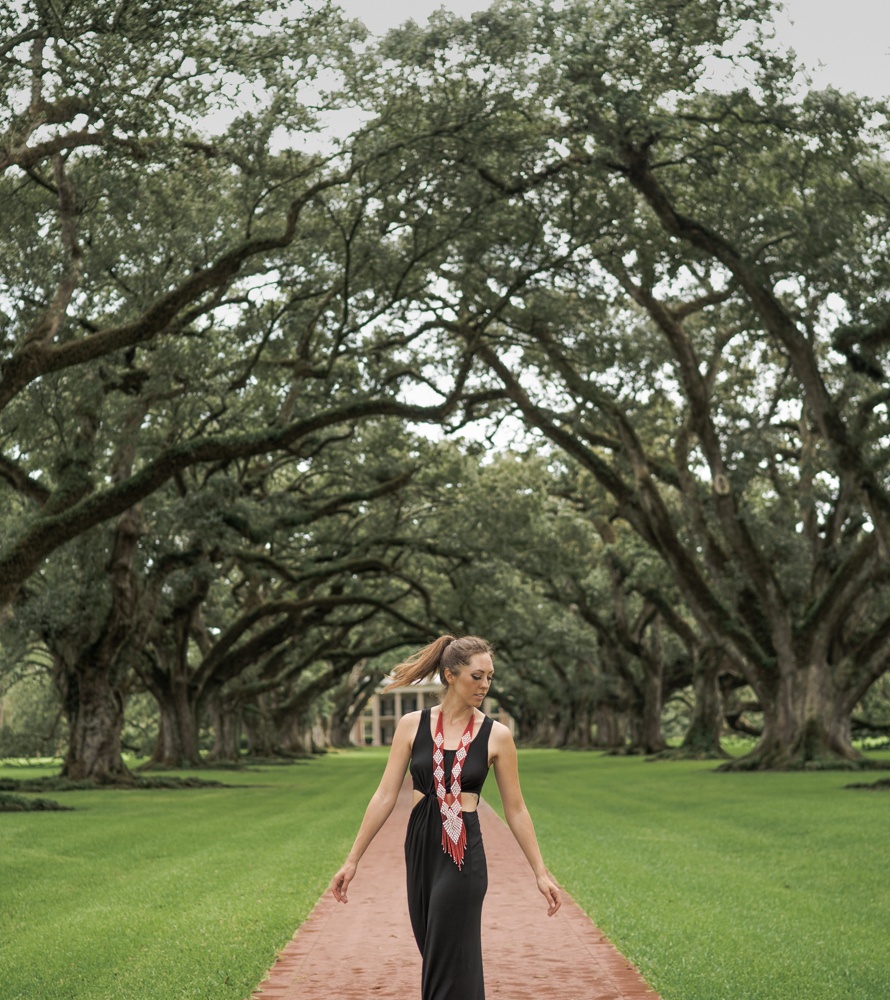 Let's face it, is there really a bad time to go to NOLA? Perhaps not, but I think March is an especially magical time to visit this incredible city. Mardi Gras falls on March 1st this year, so you can either catch the huge celebration or wait it out to avoid the crowds. Oftentimes the party continues until well after the actual date, so you'll still be able to enjoy festivities all over town around this time.
New Orleans starts warming up in March, but the humidity hasn't set in quite yet and it isn't as rainy as it is later in the spring, so you'll catch some of the city's best weather.
If you're a solo traveler, don't miss out on this solo female guide to New Orleans for all the best tips.
13. Chicago, Illinois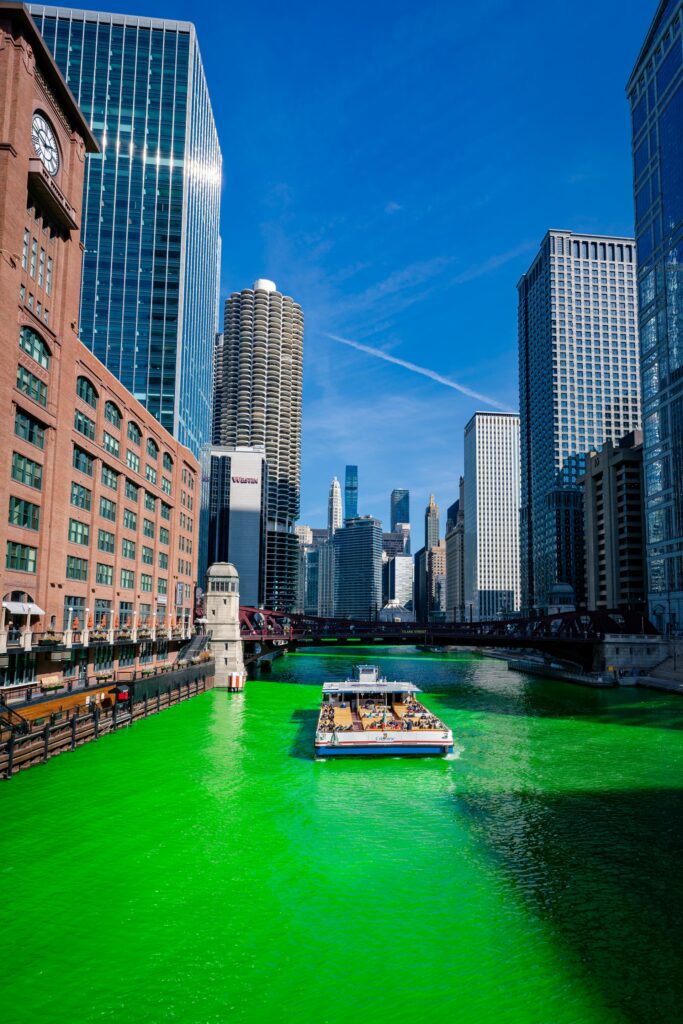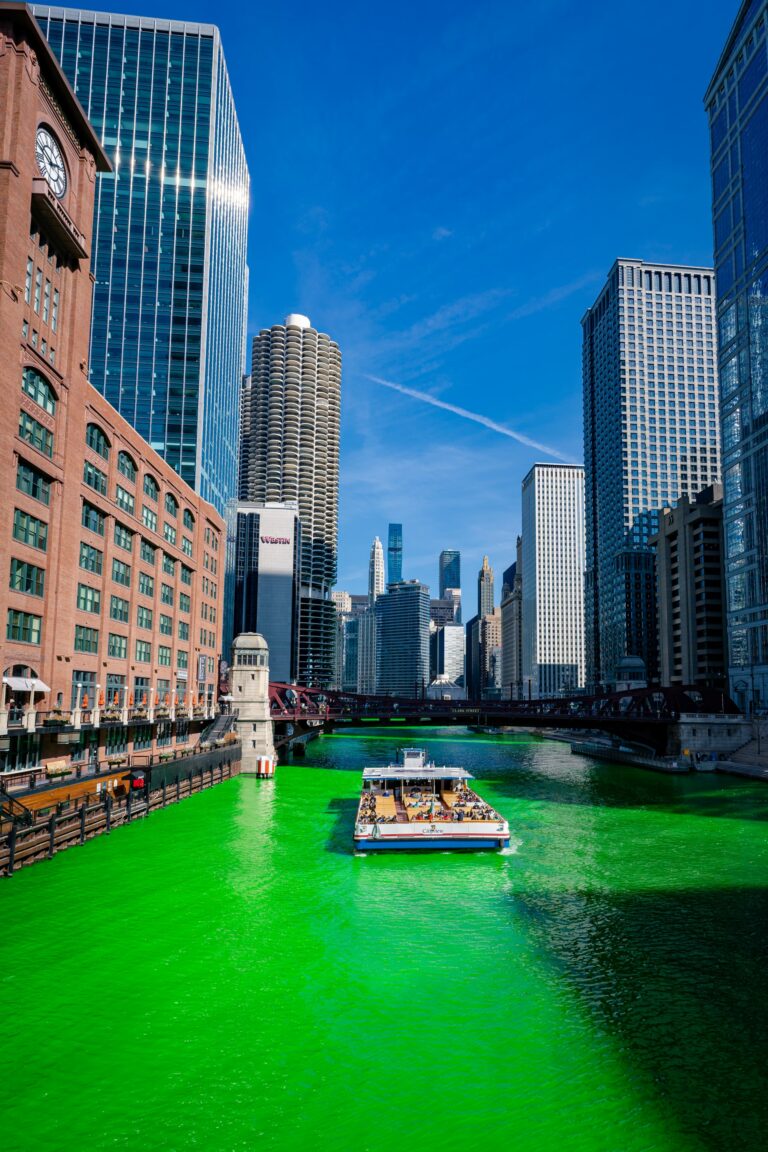 Sure, Chicago is still quite cold in March. But if you don't mind layering up, this is a surprisingly great time to visit the Windy City. After all, where else can you see a river dyed bright green? Every March the city dyes the Chicago River green for St. Patrick's Day (March 17) — truly a sight to see.
The green river is just the tip of the iceberg of the day's festivities, however. Chicago boasts one of the largest and wildest St. Patrick's Day celebrations in the US. Going to the parade is an exciting experience in itself, as people crowd into every corner of downtown Chicago to see it.
If you want a more chill (as in more relaxed, not colder) visit to Chicago in March, avoid the St. Patrick's Day crowds and opt for a guided architecture cruise down the river instead. There's also plenty to do in Chicago for free if you want to save your hard-earned cash for more deep-dish pizza.
14. Philadelphia, Pennsylvania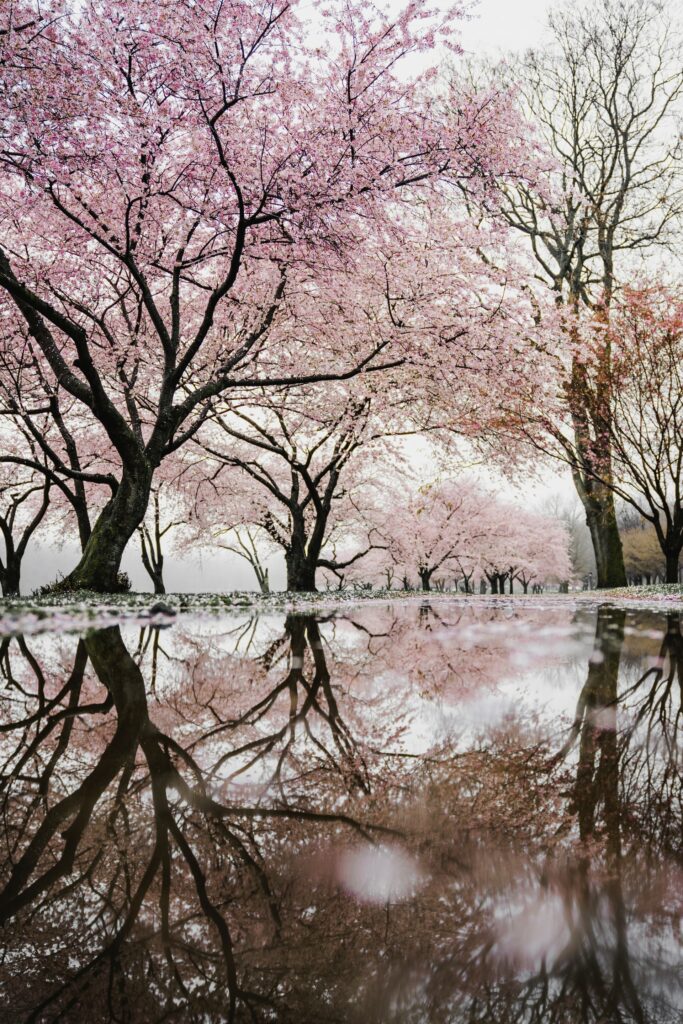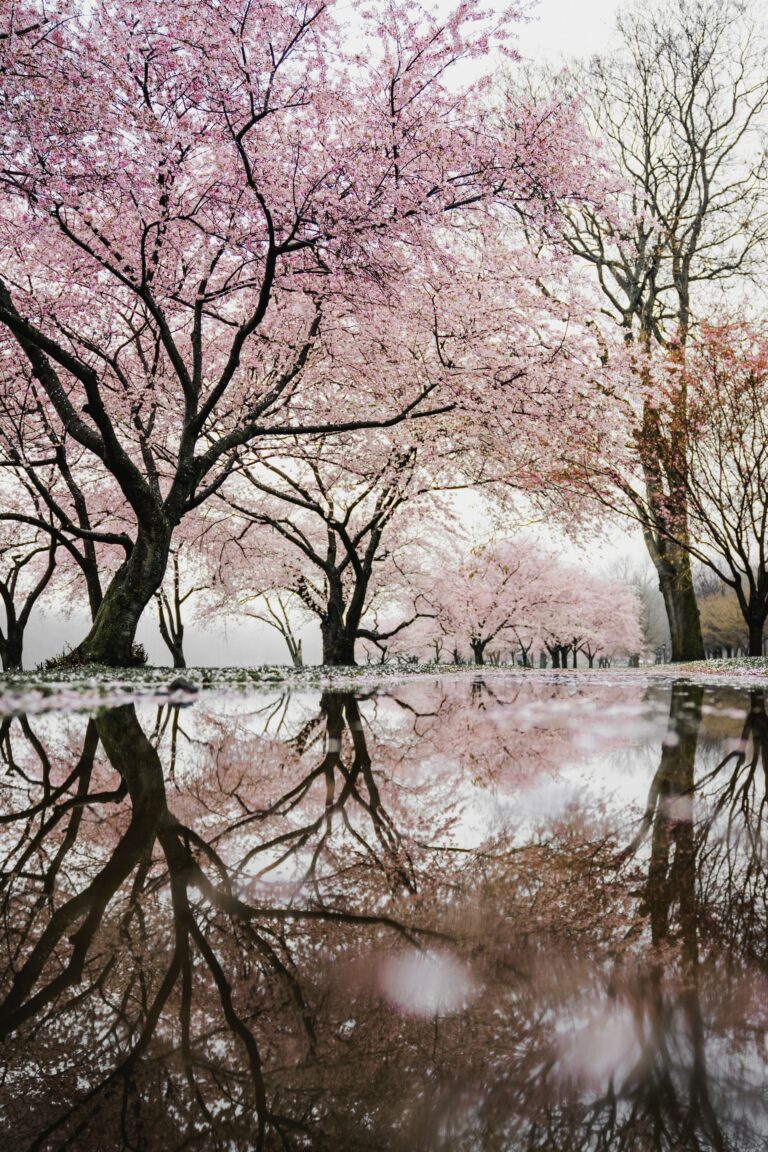 If you don't mind exploring a thawing city, Philly is a great place to visit in March. The temperatures will still be nippy during this time of year, but much of the city's best attractions are indoors anyway. Art-peep at the Pennsylvania Academy of the Fine Arts or Philadelphia Museum of Art, learn about Philly's mobster history at the Eastern State Penitentiary, or see a French masterpiece at the Rodin Museum.
March yields thousands of cherry blossoms all around town, so venturing into the cold might be worth it to see these beauties in bloom.
Consider joining a donation-based walking tour like Free Tours by Foot to get a local's perspective on Philly's most prominent landmarks, or check out an outdoor art space like Philadelphia Magic Gardens.
15. Finger Lakes Region, New York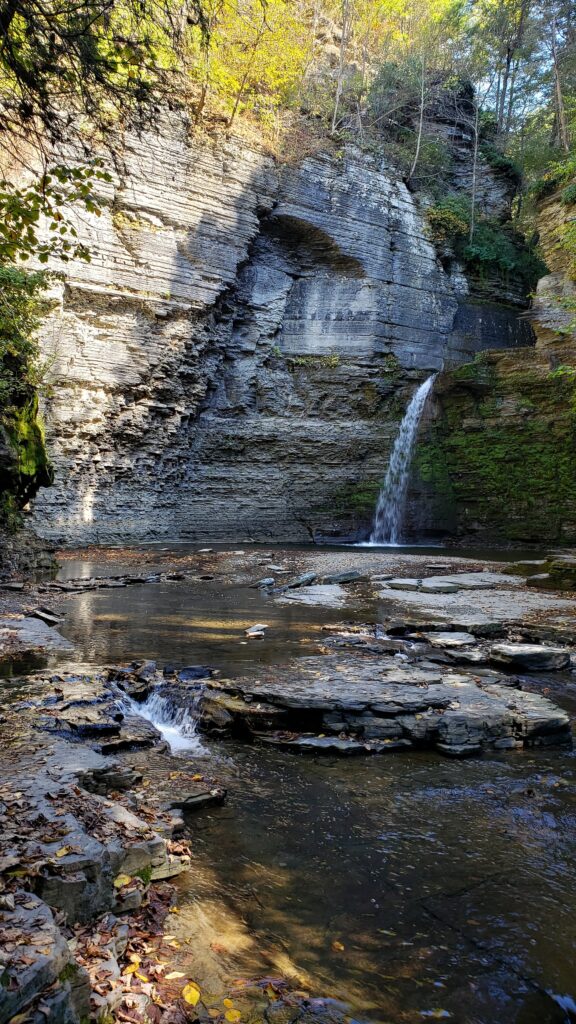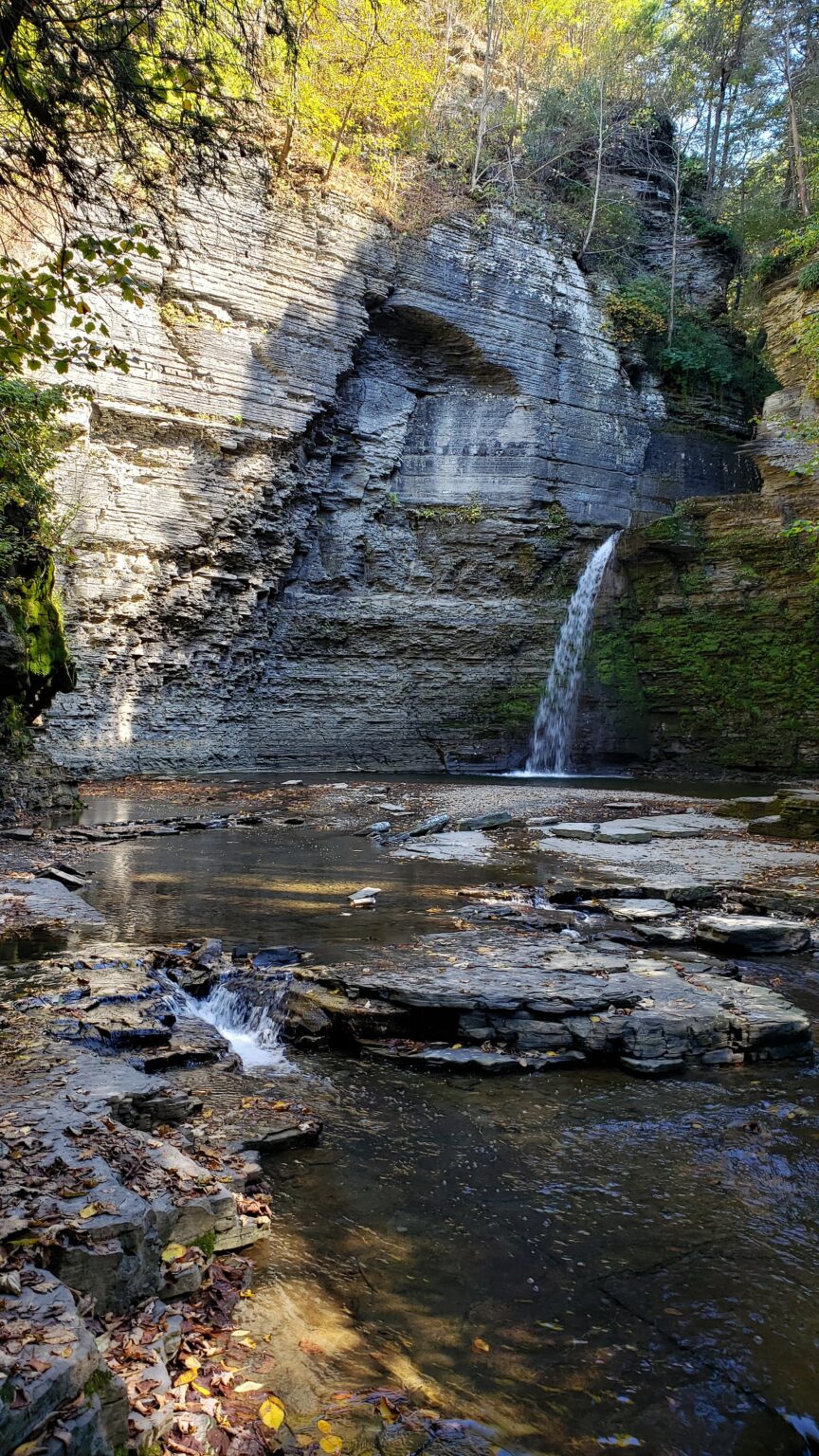 March marks shoulder season in the Finger Lakes Region of upstate New York, meaning cheaper accommodation and a break from the usual crowds. Temperatures are still quite chilly in March, with highs around 45 degrees, so plan to bundle up if you'll be heading out for a hike at Watkins Glen State Park. There's a chance that Eagle Cliff Falls (see photo above) might even still be partially frozen.
There are eleven lakes in this region, which is often compared to the wine-producing parts of Italy. There are about 120 vineyards around the Finger Lakes, and many travelers venture there to taste the delicious wine.
16. Boston, Massachusetts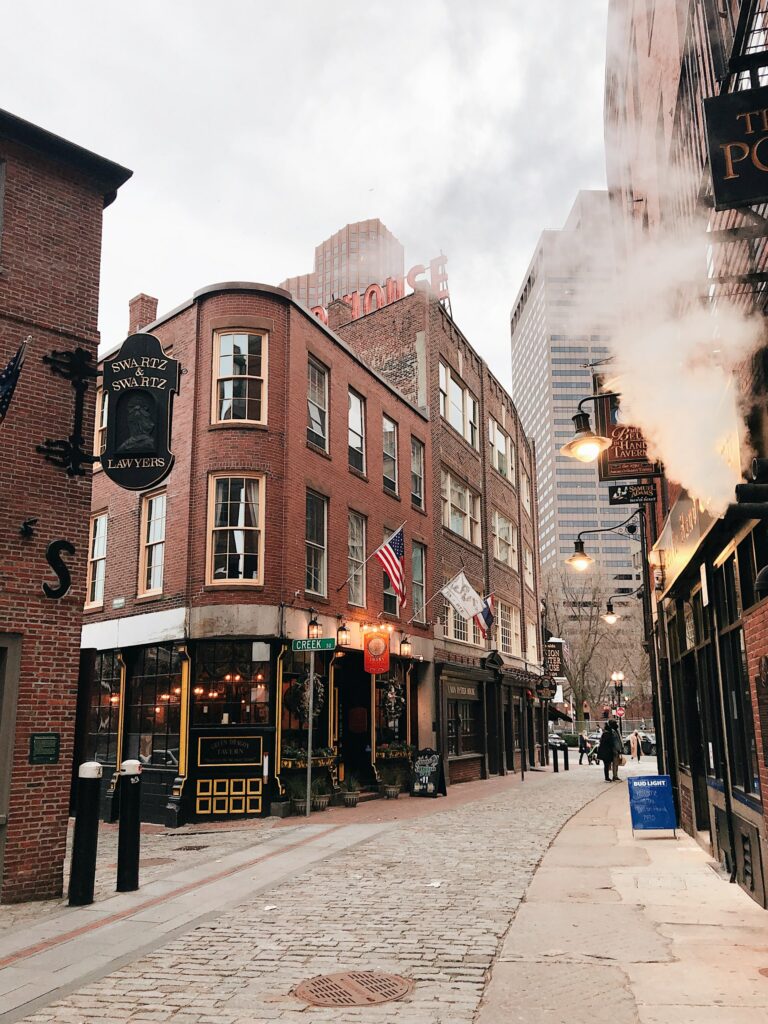 Since it has the biggest population of Irish descendants in the United States, it's no surprise that Boston's St. Patrick's Day (March 17) is on another level. In fact, it falls on an official Boston holiday, Evacuation Day, which commemorates the ousting of British troops from the city in 1776. If you want to see the most epic St. Patty's Day celebration in the USA, this is it!
Additionally, Boston is known to be the most walkable city in the country, and the mild chill of March makes for a dreamy atmosphere for exploring this historic hub. Consider this walking tour to take advantage of all the sights.
17. Washington, DC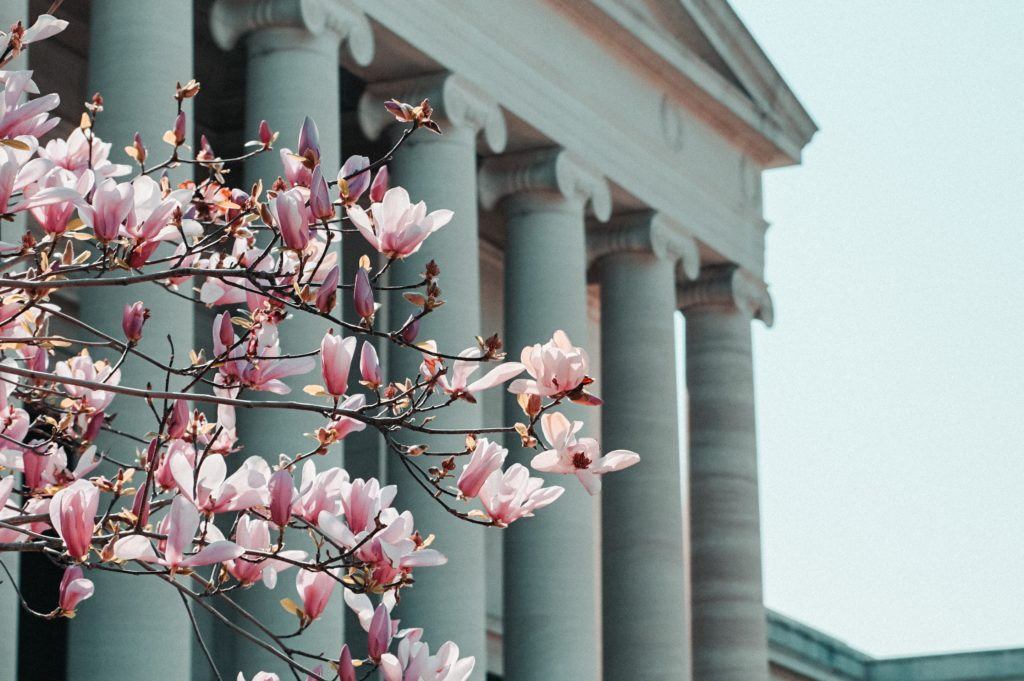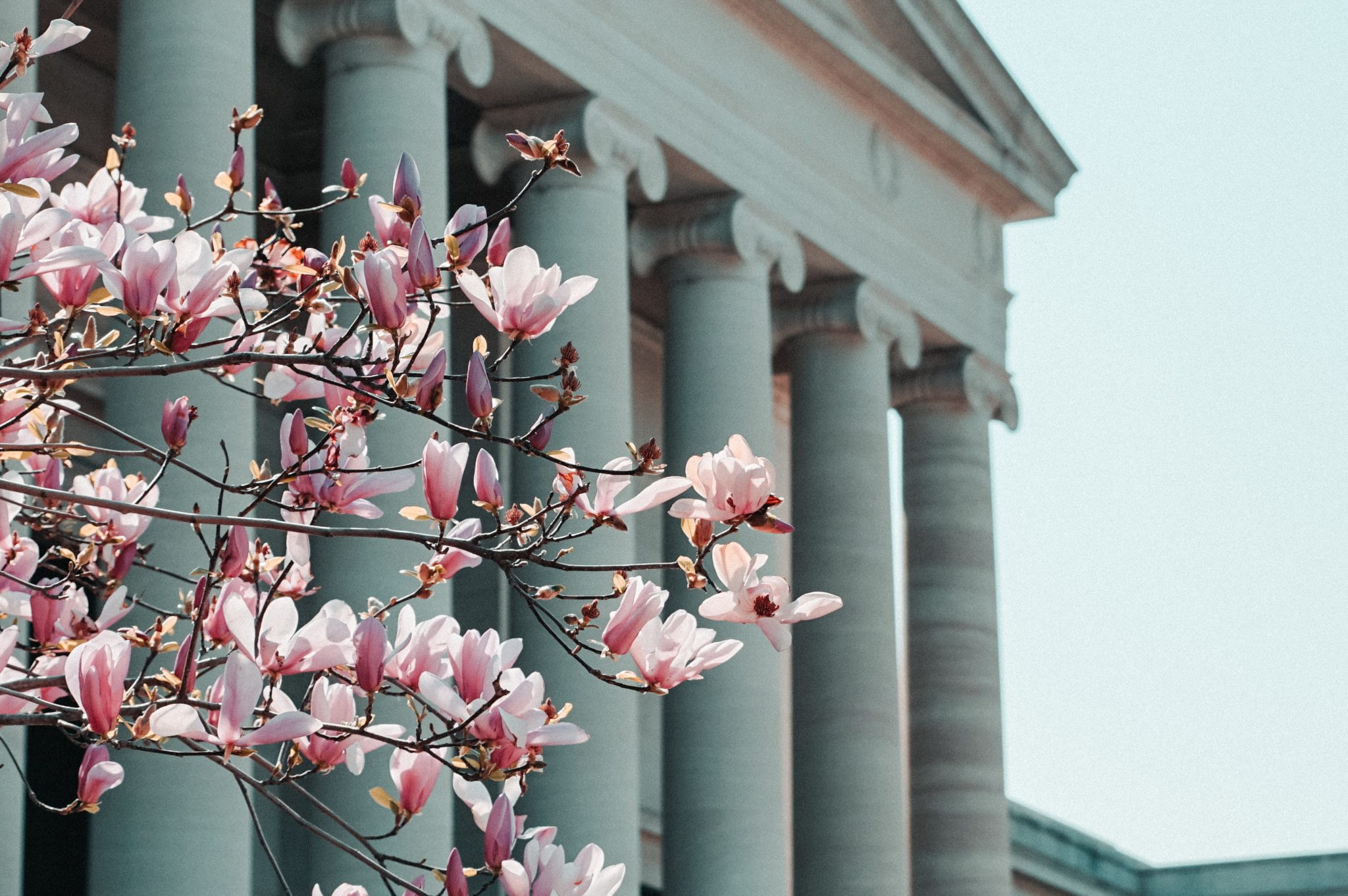 Our nation's capital is known for its bright pink cherry blossoms that are just starting to bloom in March. Thousands of visitors from all over the world flock here to catch the National Cherry Blossom Festival, which will run from March 20 to April 17 this year, plenty of time to see these beautiful flowers and enjoy one of the many events held in their honor.
The cherry blossoms of Washington DC have a rich history that is worth reading up on before you go. In a city known for its world-class museums and historic places, going during one of the biggest festivals of the year is certainly an epic way to experience it.
18. Asheville, North Carolina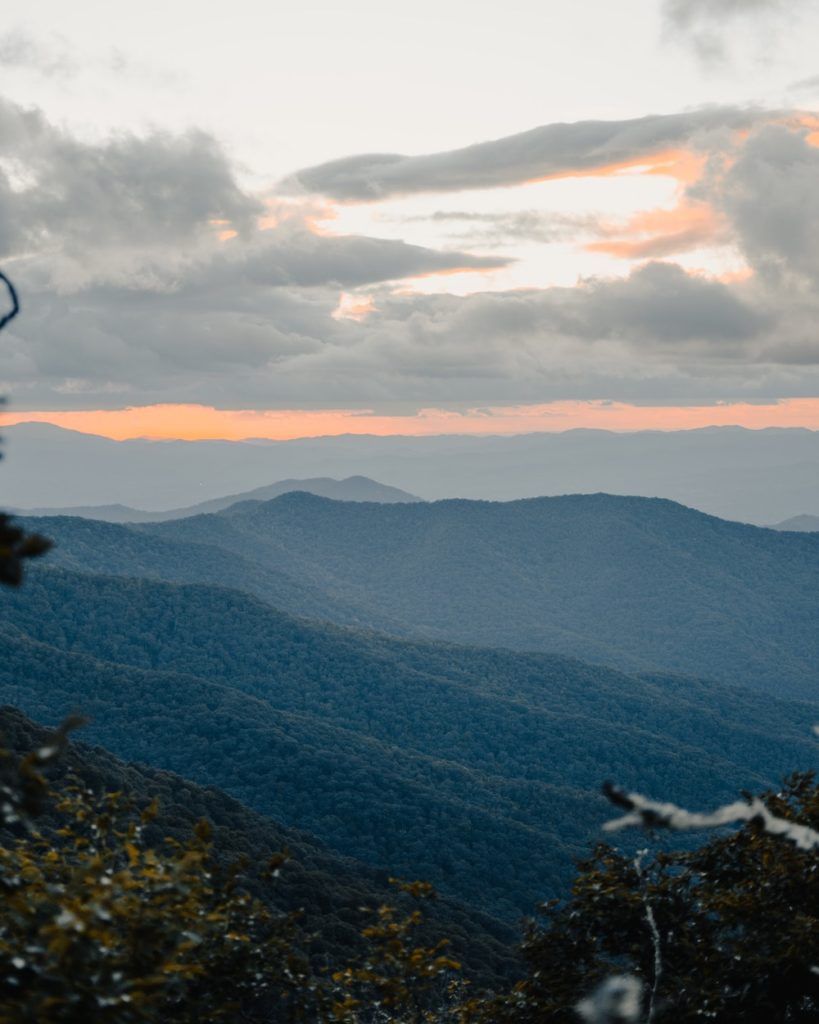 Apart from being a hippie haven, Asheville is a great budget destination any time of year. Revel in the Appalachian beauty of Asheville and the surrounding nature by exploring nearby state and national parks and looking for recently bloomed wildflowers. The mountains come alive during the springtime, and March is the perfect time to see this incredible transformation.
Another perk of visiting this time of year is that there's much more local produce available, which you can enjoy at any of the farm-to-table restaurants that Asheville is known for.
The sun begins to come out in March after the gray skies of winter, heating up the area. Temperatures remain a little chilly, around 60 degrees during the day, so bring some layers with you.
19. Macon, Georgia
Macon is the cherry blossom capital of the world, and March is the absolute best time to see the blooms in all their pink glory. With 350,000 cherry trees blossoming each year at the end of the month, there's no wonder Asheville has earned this title. Visit the second or third week of March, during the International Cherry Blossom Festival, known as the "pinkest party of the year."
In addition, Macon is both full of history and surrounded by beautiful state parks for those looking to get outdoors, so there's plenty to do there.
20. Savannah, Georgia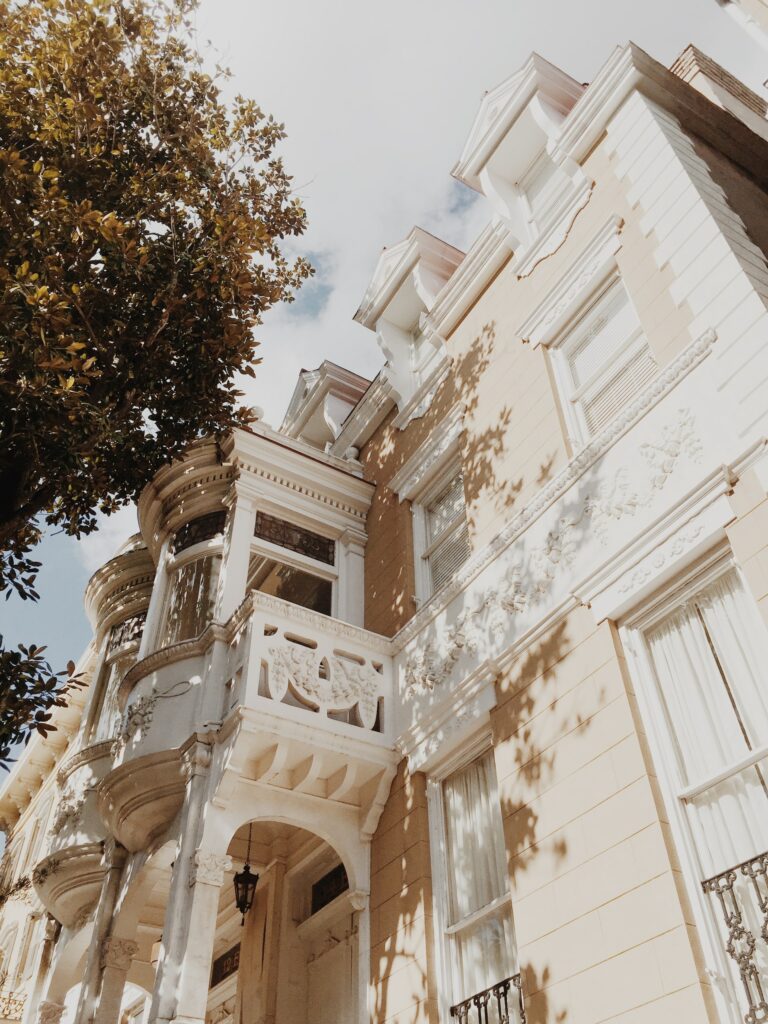 If you've always wanted to visit Savannah but don't want to deal with the heat and thick humidity, consider going oin March! The average high temperature is 70 degrees, with little rain and low humidity. Not only that, but the city comes alive with color in March because the azaleas are in full bloom — catch a glimpse of these beauties in the parks and Bonaventure Cemetery.
Spend a gorgeous spring day on a walking tour through Savannah's historic district or having lunch on a sightseeing boat cruise. Since accommodations are cheaper during this month, you'll have more cash to treat yourself to fun experiences like these and the delicious soul food that the city is known for.
Find more Savannah inspo and start planning your trip here.
21. Key West, Florida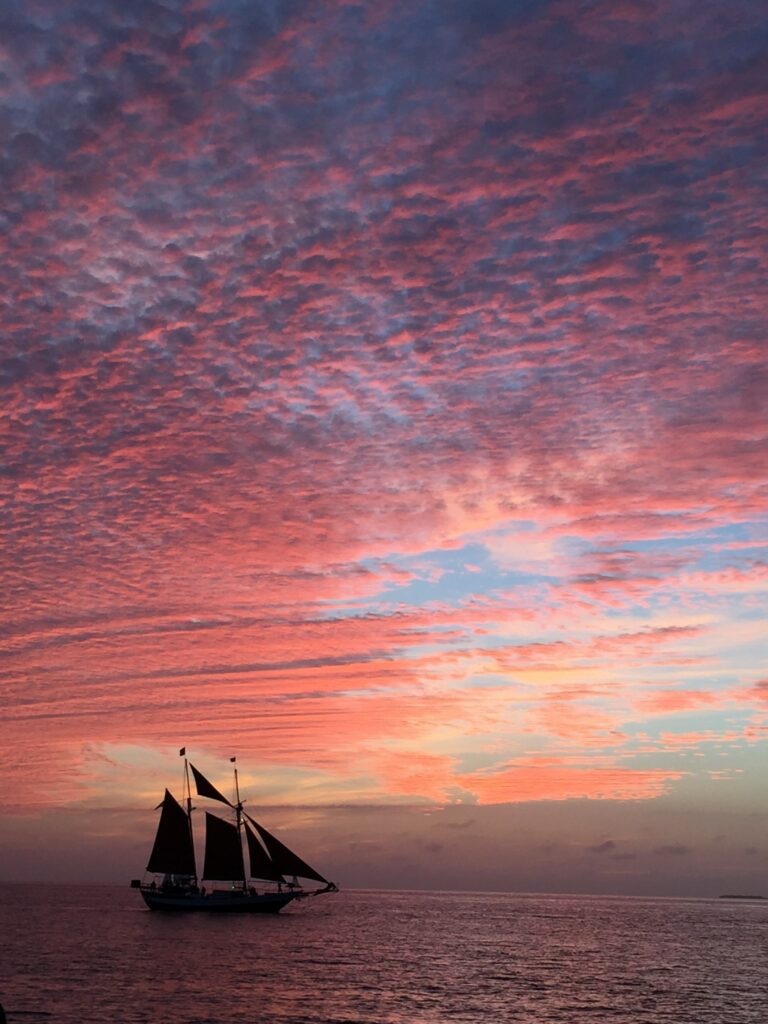 Catch the tail end of snowbird season and avoid the spring break crowds by visiting Key West in its sweet spot, the month of March. The weather is fantastic during this time of year, with generally sunny skies and temps hovering around 78 degrees, ideal for soaking up the beachy atmosphere.
If you're a seafood lover, March is a spectacular time to visit, because it marks the height of lobster season. You'll get the freshest and meatiest ones of the whole year, so make sure you arrive with an appetite. After all, you'll definitely be hungry after indulging in all of Key West's incredible water activities, like parasailing and snorkeling.
Pin me for later: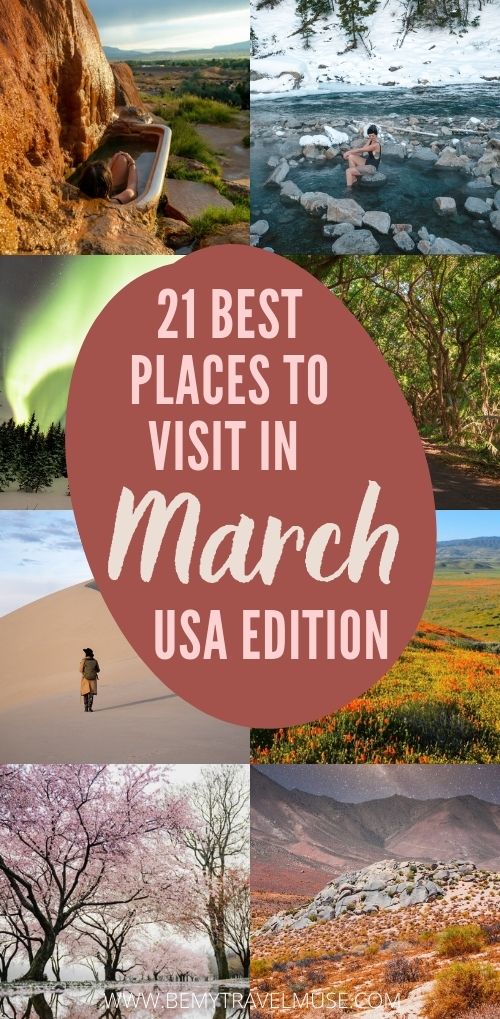 Now that you've got plenty of options — from a snowy mountain to a sandy beach — you're ready to start your March vacation planning.
Where will you go this March in the USA?