From scenic drives to miles of rugged coastline and everything in between, Michigan is easily one of the most beautiful states in the USA. Michigan is home to thousands of gorgeous freshwater lakes, millions of acres of forests, and hundreds of wonderful cities just waiting for you to explore. Thinking of paying a visit to the Mitten? Here are 20 of the best places to visit in Michigan:
Cities & Towns
20. Detroit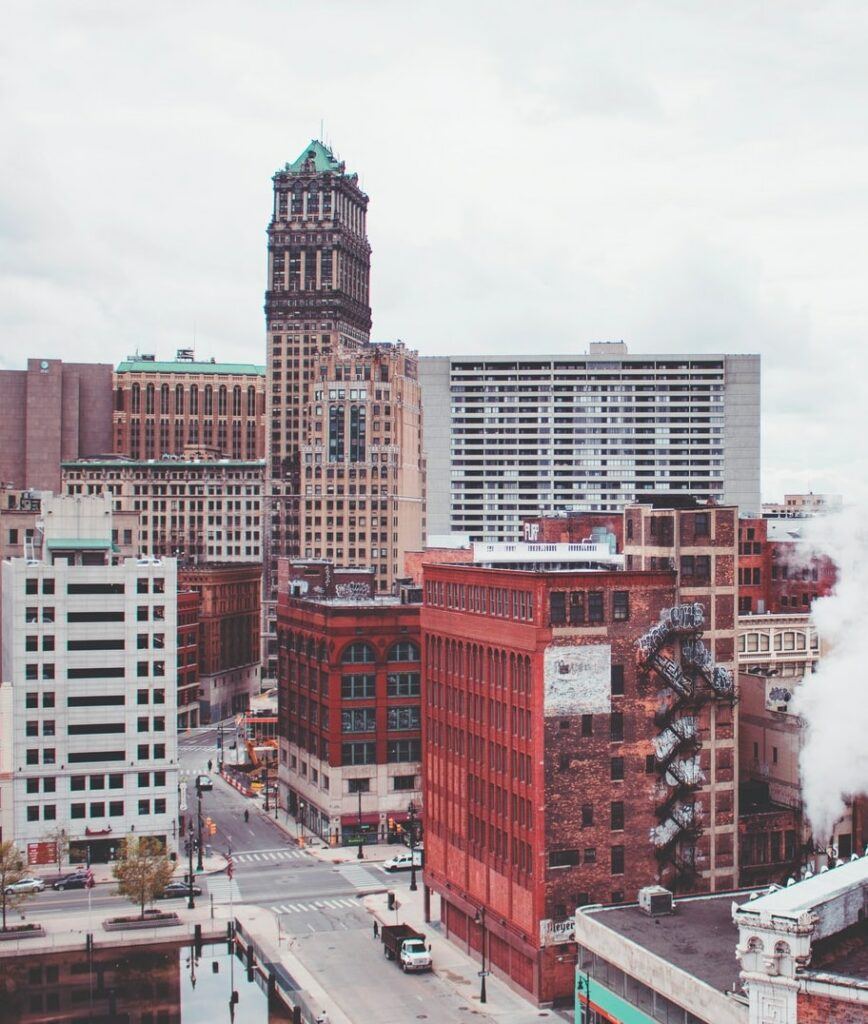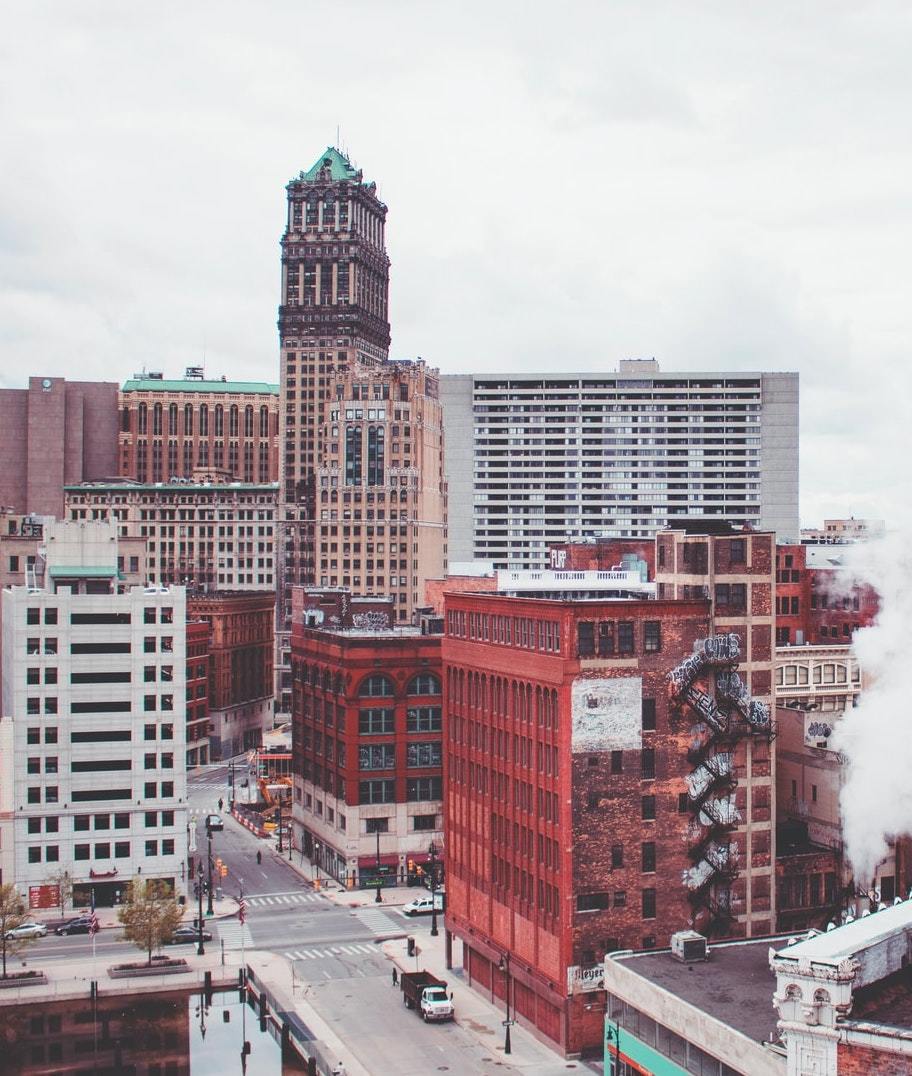 As Michigan's largest city, this one is a no-brainer. Detroit has deep historical roots and the city is full of world-class museums, cultural gems, and iconic architecture. It's home to one of the largest open-air markets in the United States and has new green spaces popping up everywhere. The city is working hard to revamp and renew its reputation.
Known as the Motor City, a visit to Detroit isn't complete until you take a deep dive into the city's industrial history. Check out The Henry Ford Museum of American Innovation, Automotive Hall of Fame, and the original Ford factory at the Ford Piquette Avenue Plant.
19. South Haven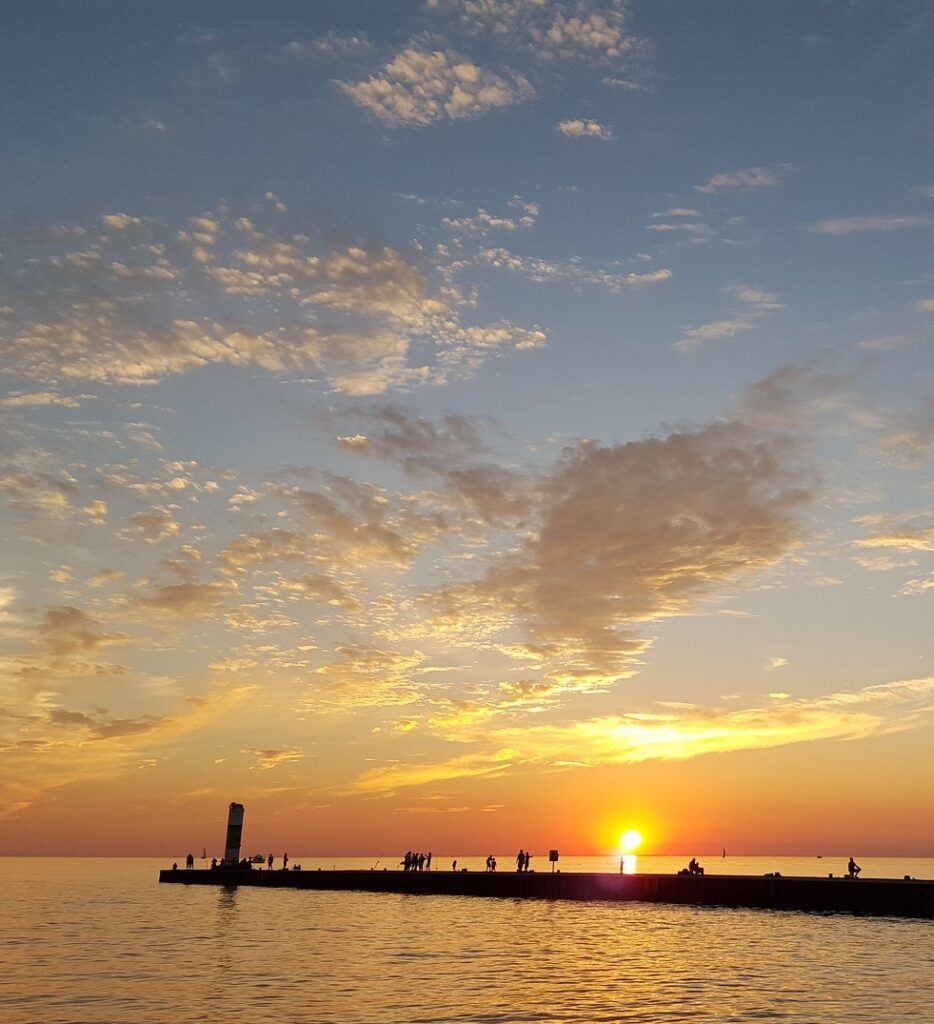 This lakefront gem of a city is the perfect place for outdoors enthusiasts and relaxed vacationers alike. South Haven is home to some of the most spectacular sunsets over Lake Michigan and has plenty of water activities to choose from.
South Haven is home to some excellent trails for hiking and biking, plus a few noteworthy beaches that are ready for your summertime visit. Downtown South Haven is hip and charming, with quirky landmarks, tasty restaurants, and cool breweries to visit.
18. Traverse City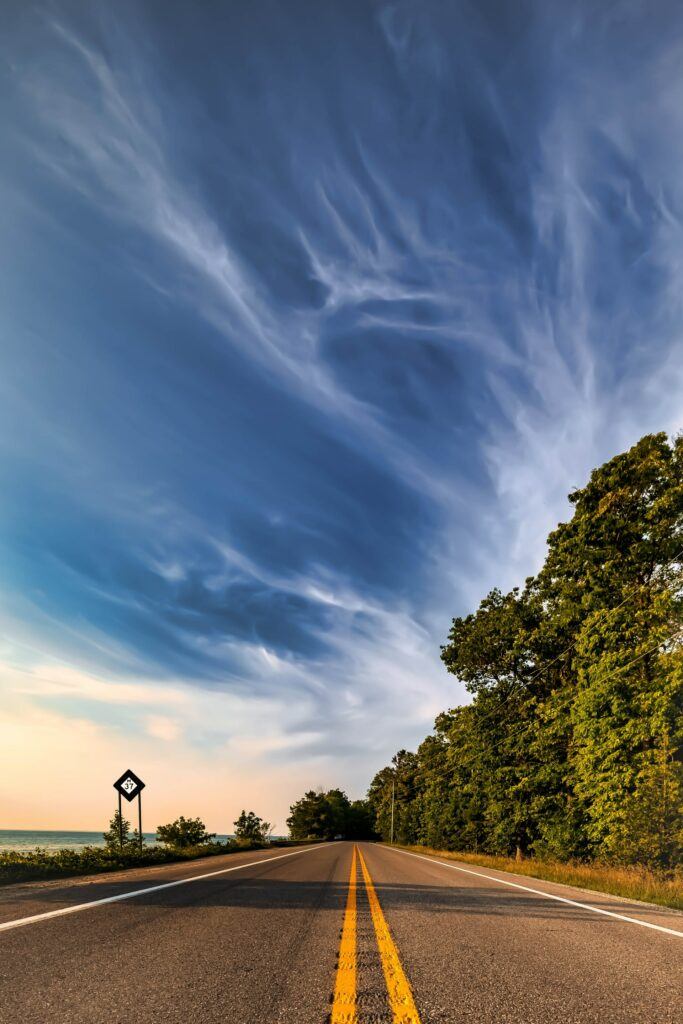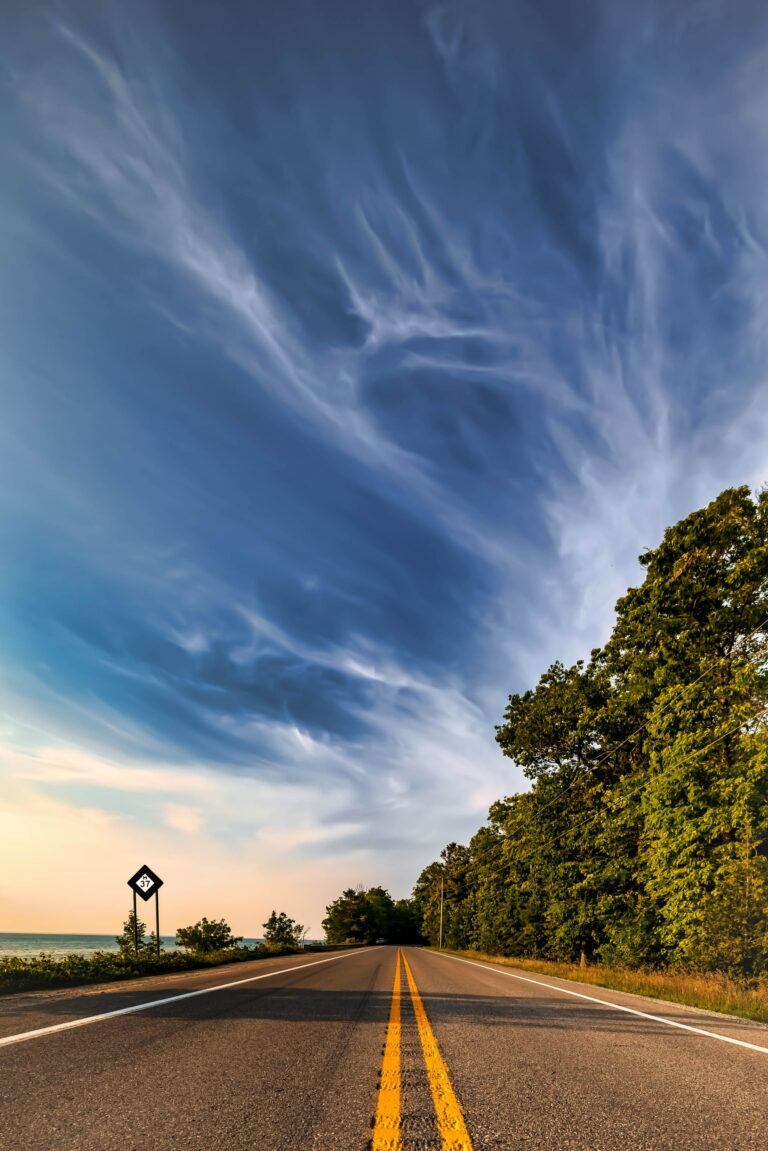 Similar to South Haven, Traverse City is a hub for watersports and outdoor adventures on the calm shores of Lake Michigan. Traverse City's food and wine scene is especially impressive and will have you making plans to go back immediately after leaving. You'll find farm-to-table restaurants and wineries with local wines in this charming small city.
A quirk of Traverse City is its reputation for being extremely haunted. The city is home to an old asylum building that you can tour at night. Super spooky! Not only that, but you can also do a full city haunted tour here too!
17. Grand Rapids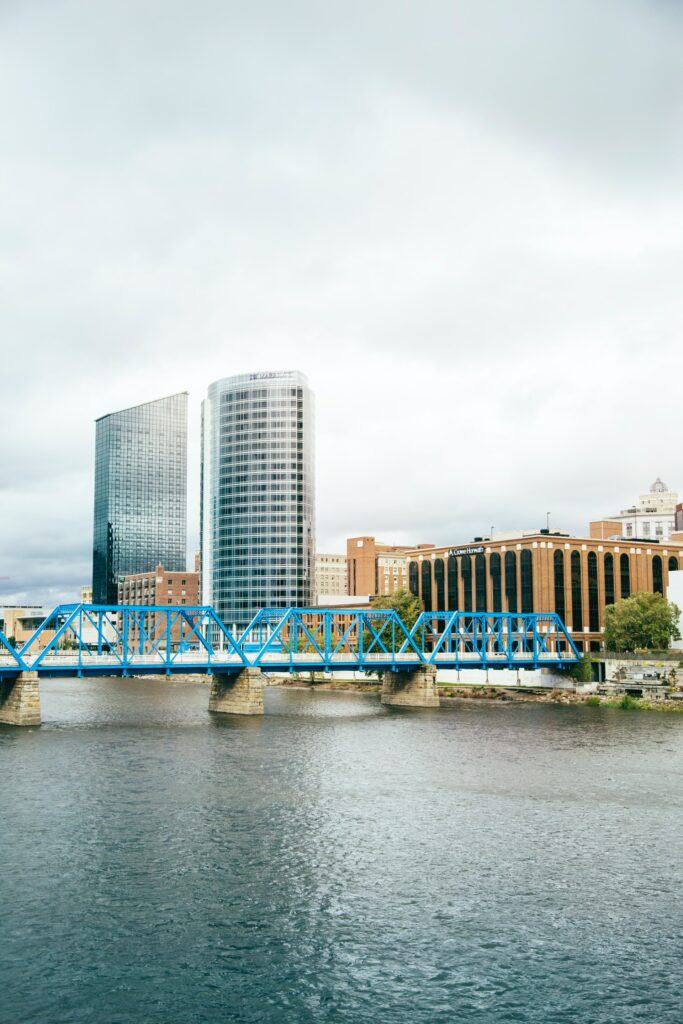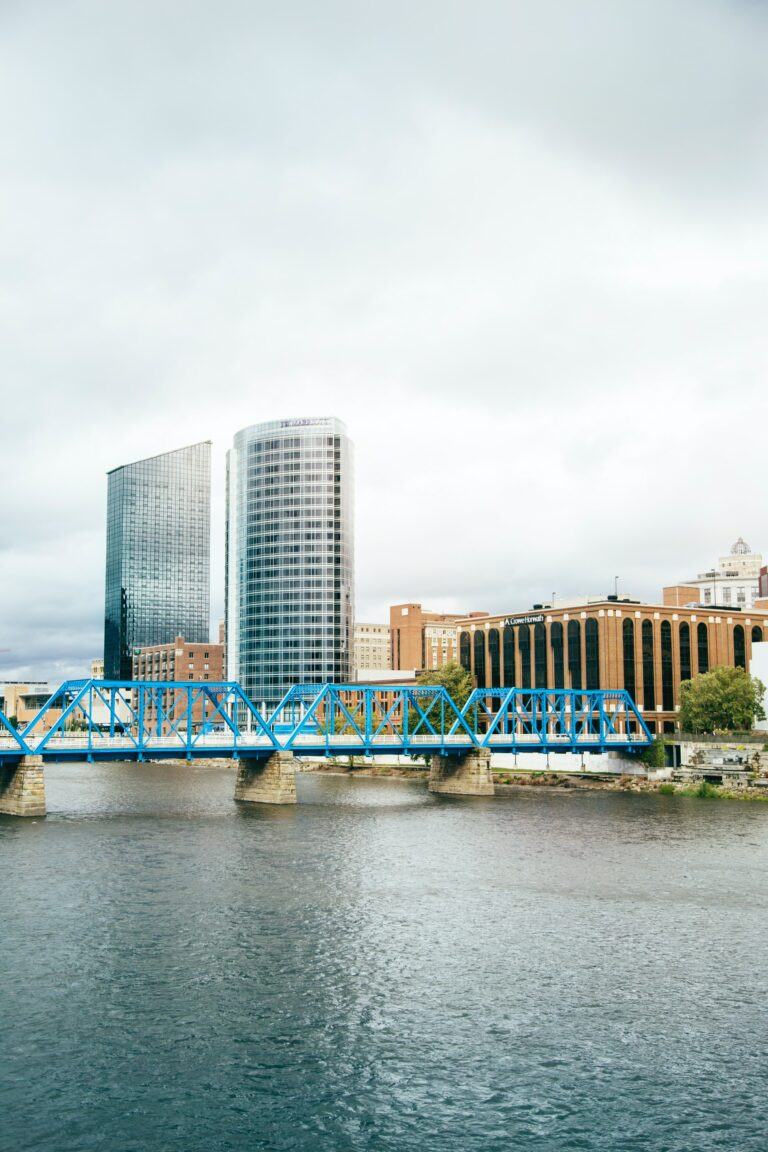 As the second largest city in Michigan, this one definitely packs a punch. Grand Rapids is known for its vibrant music scene and is also one of the state's best foodie havens. You'll also find some neat museums, like the Grand Rapids Public Museum and the Frederik Meijer Gardens & Sculpture Park.
Grand Rapids is a great launching point for some great outdoor adventures as it's surrounded by forests and lakes. Within the city limits is Millenium Park which features sandy lakeside beaches, hiking trails and marshes. Plus, just 40 minutes south of the city is the Yankee Springs Recreation Area, which is a 5,200 acre natural area with 9 lakes and hiking trails.
16. Kalamazoo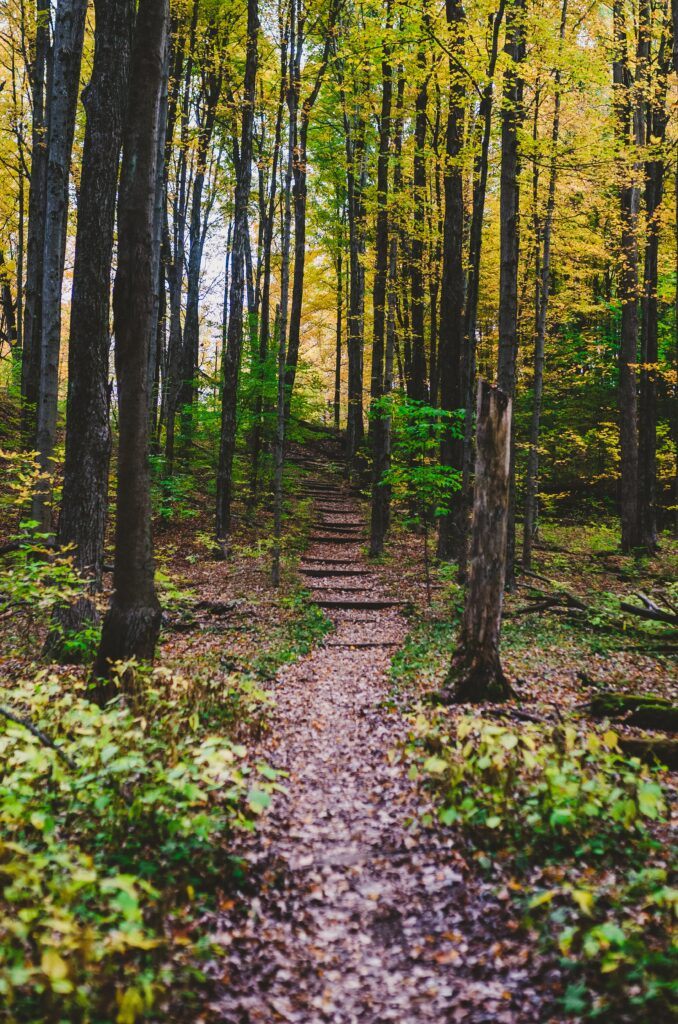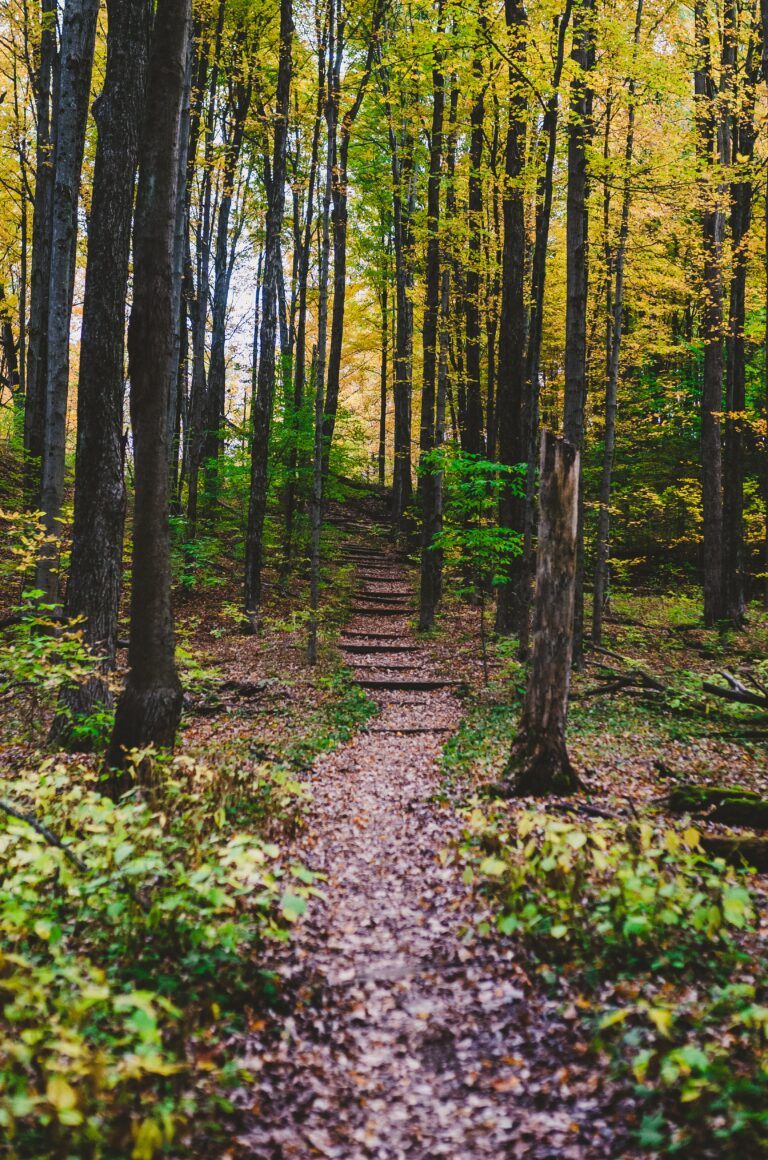 Kalamazoo is a popular getaway destination because of its location about halfway between Chicago and Detroit. In many ways, Kalamazoo is your typical midwestern town, complete with a historic downtown area and plenty of nature surrounding it. This quiet city is one of the best stops on the 275-mile Lake to Lake Trail. While you visit, getting out on the trail is one of the best ways to experience Kalamazoo.
Kalamazoo has some neat museums as well, like the Gilmore Car Museum and the Midwest Miniatures Museum. The city is also home to an impressive collection of breweries, which you can experience on a West Michigan Beer Tour.
15. Mackinac Island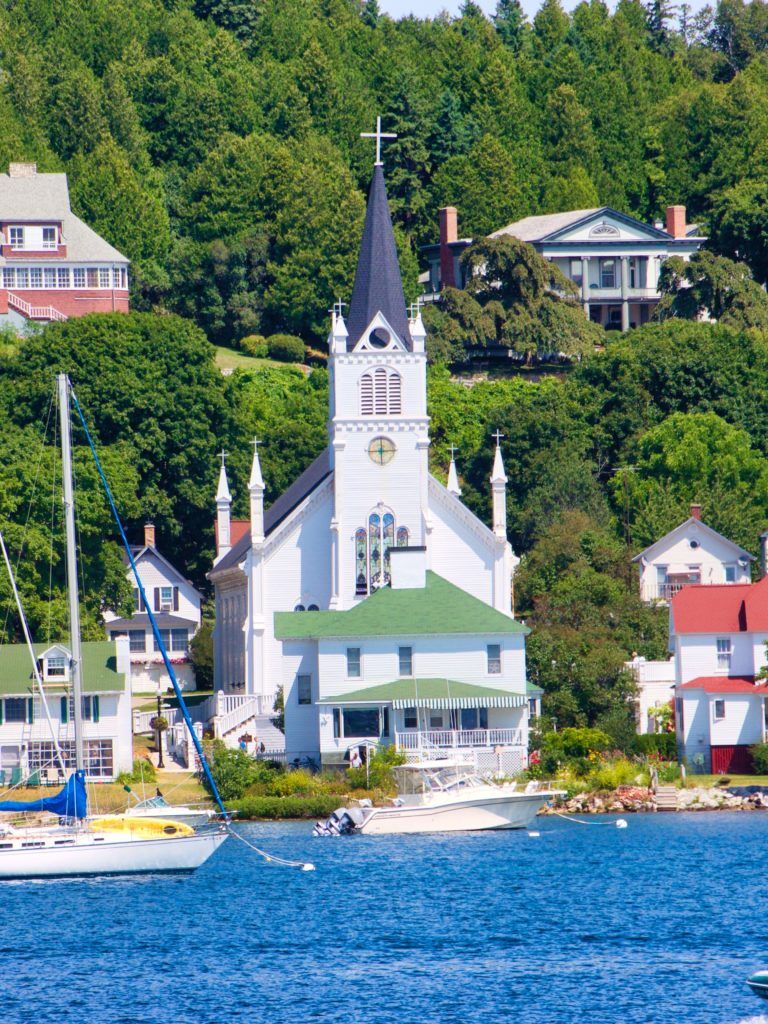 We've written about Mackinac Island before on our most beautiful places in the USA and August travel destinations in the USA. Mackinac is actually pronounced like "Mackinaw" due to the complex linguistic history of Native American, British, and French names for the island. This quiet destination in northern Michigan is known for its charm and laid back atmosphere.
Although Mackinac Island is quite a popular tourist spot, the island prides itself on not having a single chain hotel. Another quirk is that there are no cars on the island. To get there, you have to take a ferry. Once on the island, visitors and locals alike mostly get around by bicycle. You might even see some horse-drawn carriages as well!
14. Manistee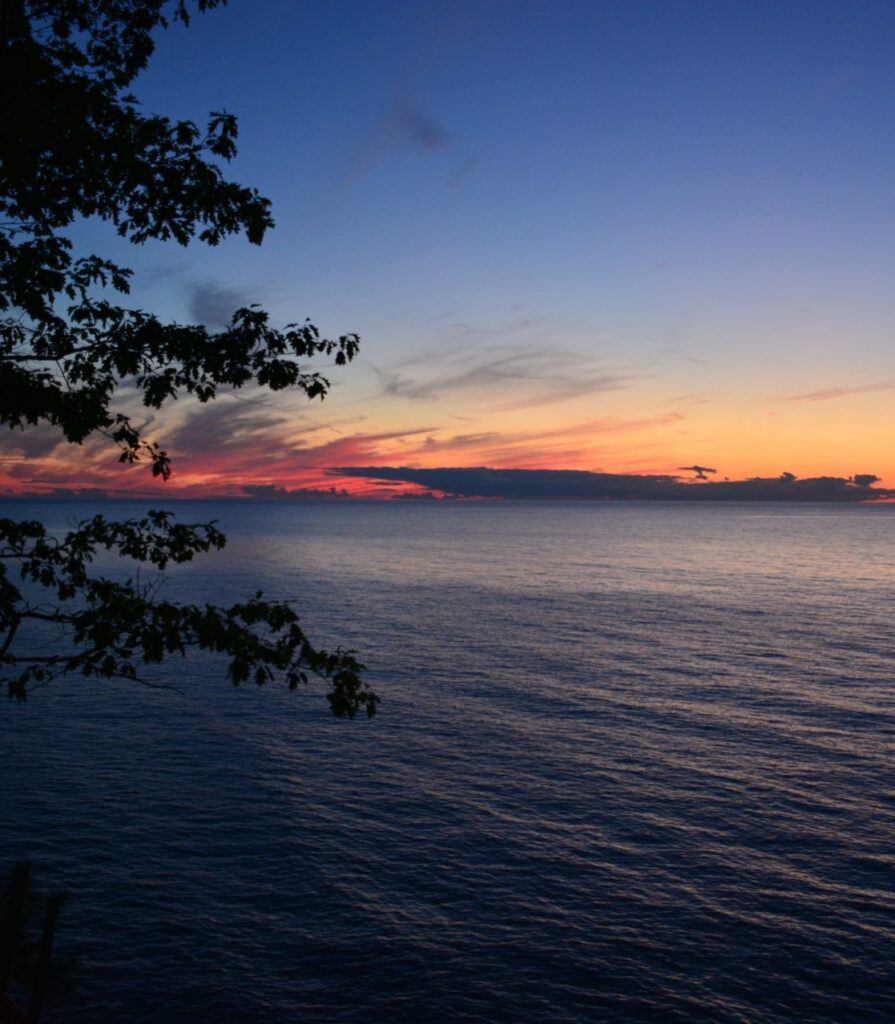 Being almost entirely surrounded by water, Manistee is the ultimate water-lovers paradise in Michigan. The surrounding waters include Lake Michigan, Manistee Lake and Manistee River, making this town the ideal spot for outdoor enthusiasts who love to kayak, paddle board, or go tubing.
The main drag in town is the Manistee Marina, where you'll find shops, restaurants, bars, and historical landmarks. Manistee prides itself on its natural beauty, and even has a few Fall Colors Tours if you're visiting during that time of year. If visiting in the summer, you're sure to stay busy enjoying the many hiking trails and water adventures. Heading to Manistee in the wintertime? There's still plenty to do in the colder months.
13. Harbor Springs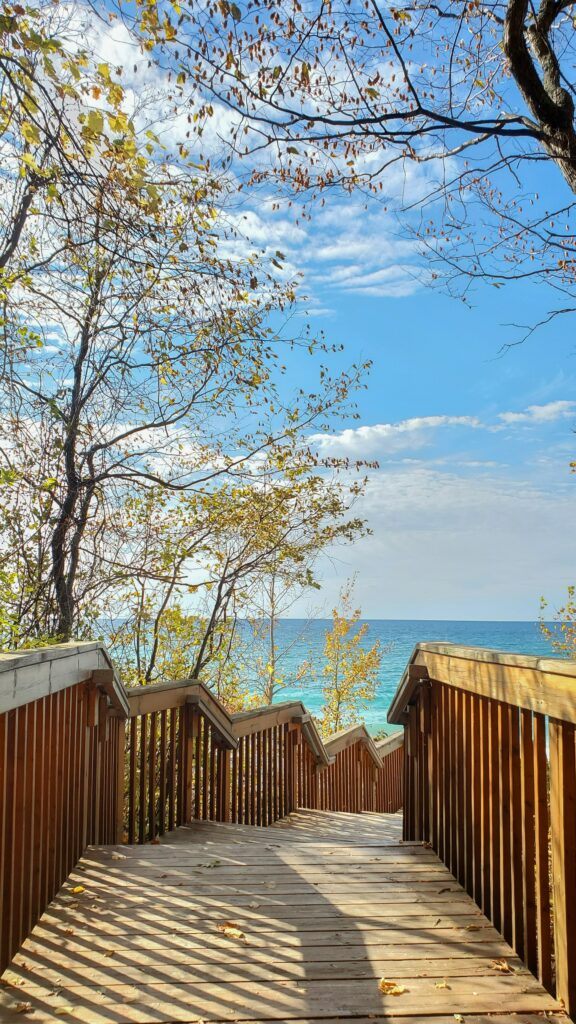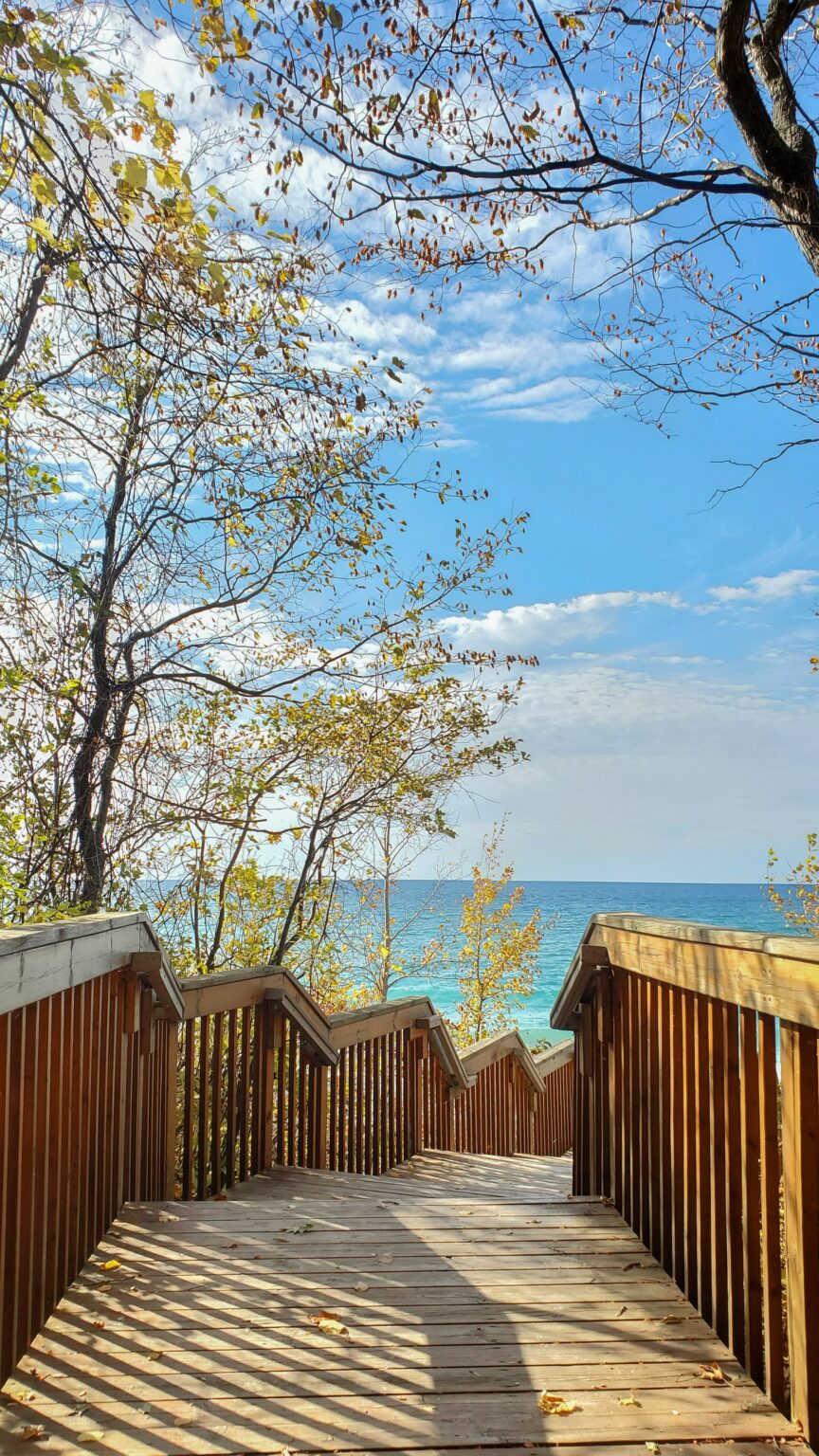 Along the deepest harbor in the Great Lakes is lovely Harbor Springs, a quiet waterfront community with unmatched charm. The obvious attractions there revolve around watersports, kayaking, canoeing, fishing, and more. However, one of the absolute best things to do in Harbor Springs is to go for a drive through its famous Tunnel of Trees.
This scenic route shows off the very best of Michigan's forests and has some dreamy lakeside overlooks as well. Harbor Springs is one of many small towns along the route. If you're on a road trip through the midwest, you definitely shouldn't miss out on this drive.
12. Frankenmuth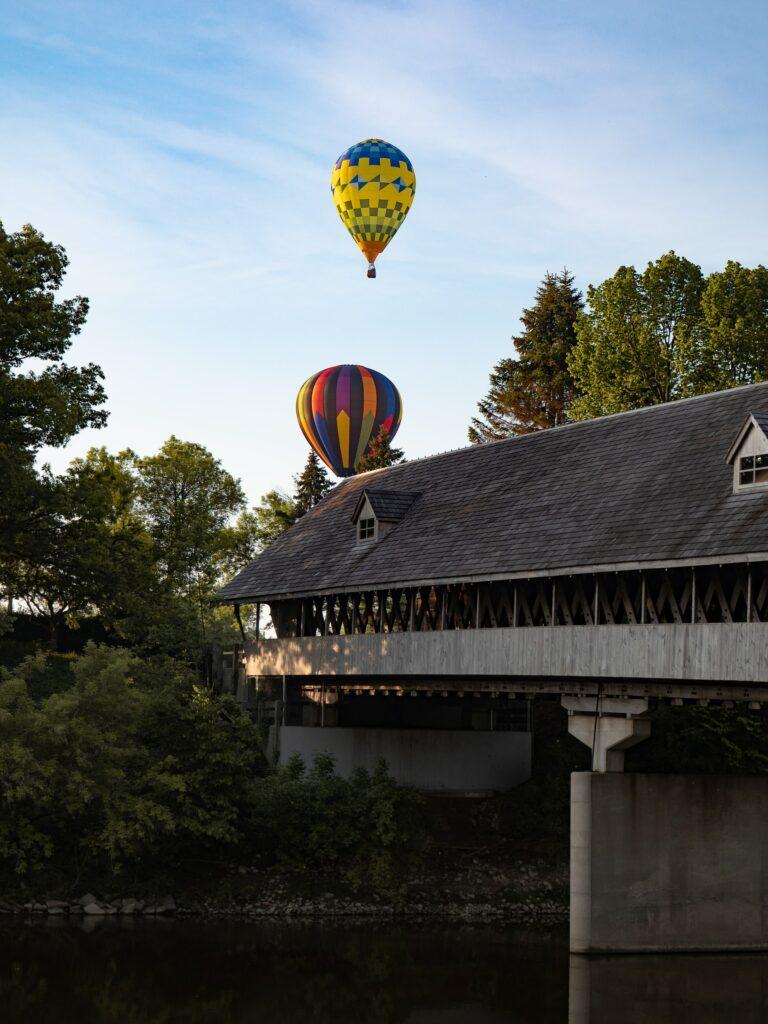 Michigan is full of small towns that were modeled after faraway places and Frankenmuth is a perfect example. This kitschy town is a pretty accurate replica of a typical Bavarian village, complete with typical restaurants and festivals throughout the year.
Frankenmuth was once home to one of the largest concentrations of German immigrants, which is evident in the city's gastronomy, architecture, and overall German pride. A great way to start your trip is with a Bavarian Belle Riverboat tour along the Cass River.
11. Ann Arbor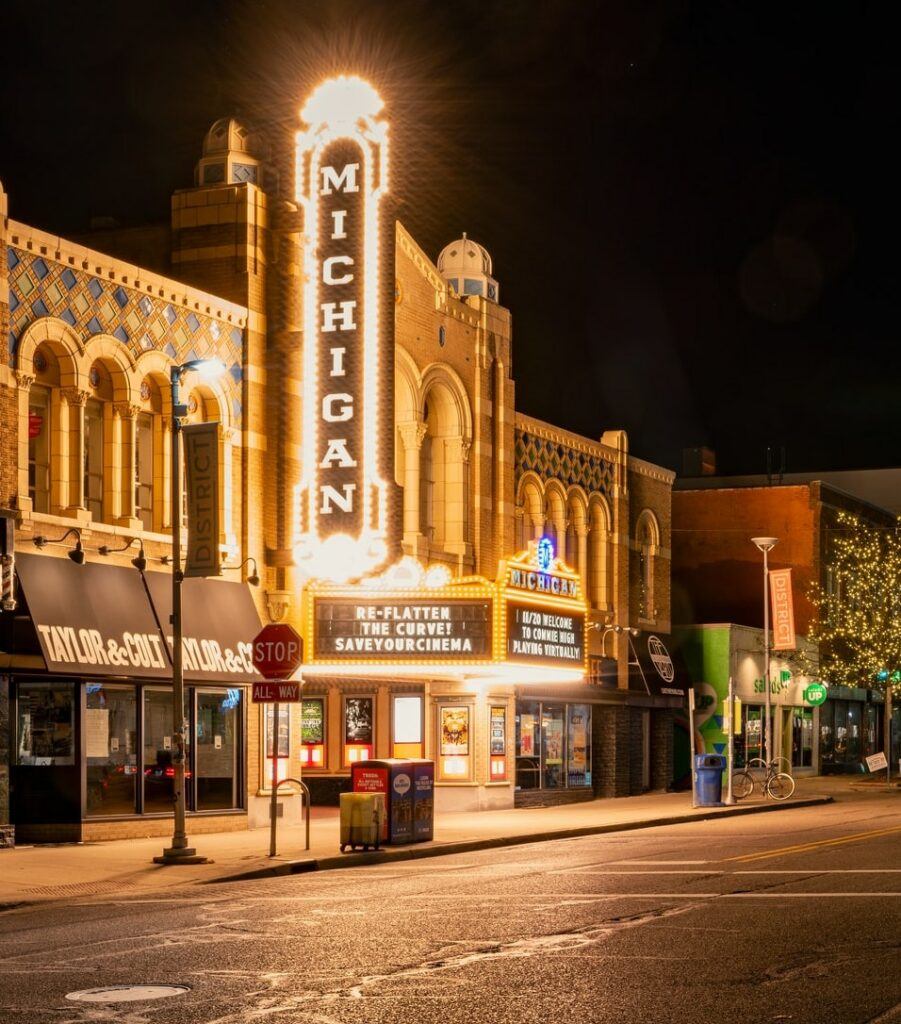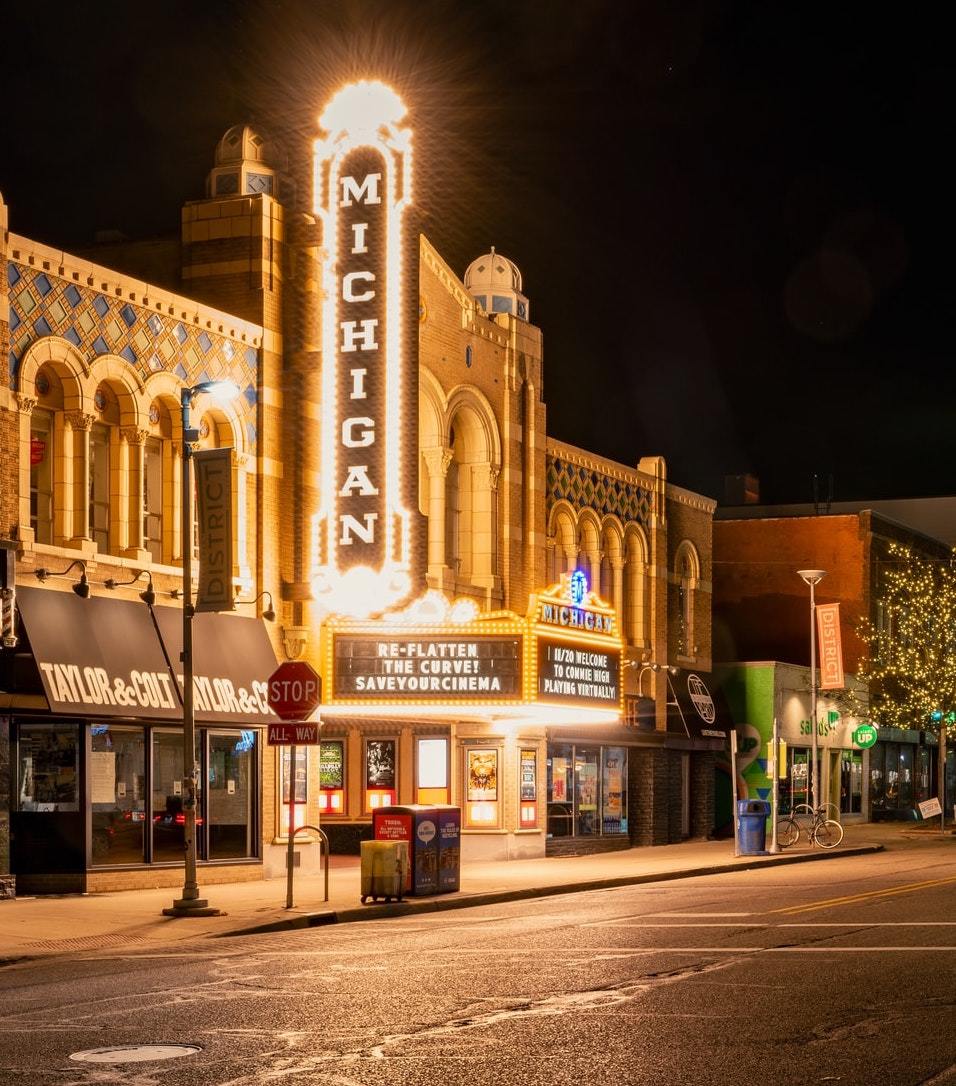 Although Ann Arbor is home to the University of Michigan, it's far from your typical college town. The town has a reputation for being artsy and hip, with tons of galleries and an annual Street Art Fair that brings visitors from all over the country.
Ann Arbor also has an impressive food scene, with delicious cafes and bistros dotting the streets of downtown. Every fall during college football season, the whole town is buzzing with excitement as spectators support the U of M's football team. Summertime is a more chill time in Ann Arbor, as most students leave town for the summer.
10. Marquette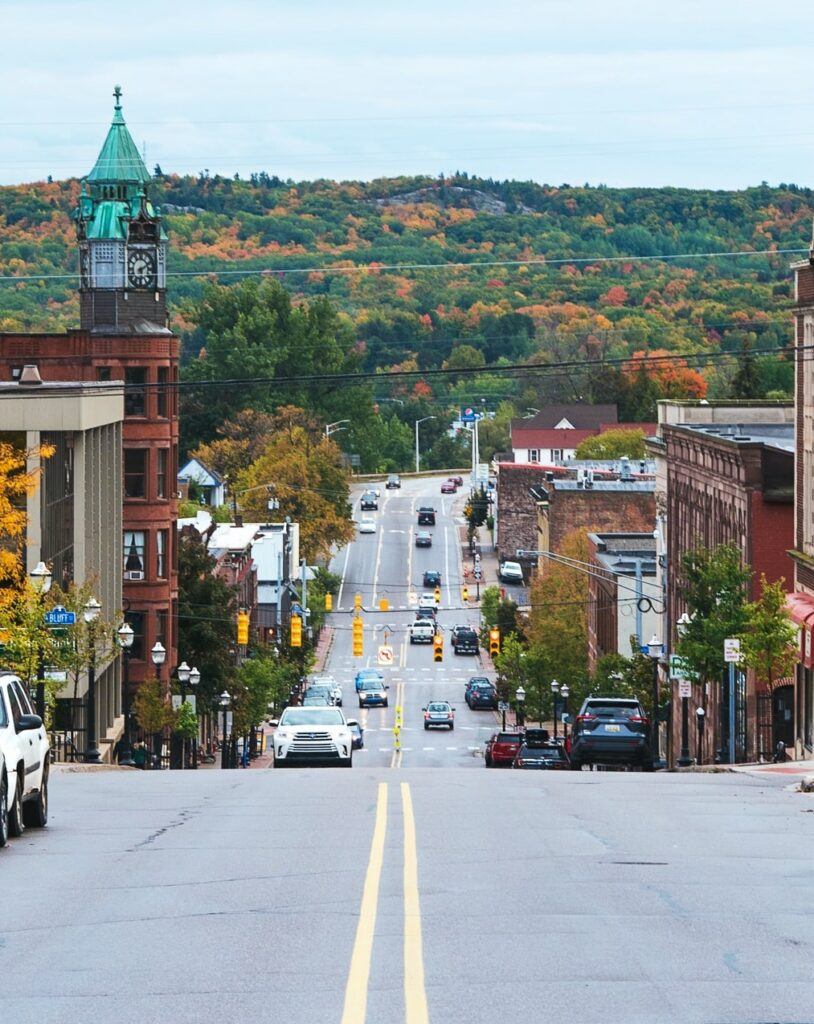 Another adorable college town, Marquette has something for everyone, any season. Summertime is quiet, with students home for the summer and year-round residents enjoying the outdoors. There are epic biking trails, hiking trails that lead to scenic overlooks and waterfalls, and plenty of things to do on nearby Harlow Lake.
Some say that fall is the best season to visit Marquette because of the breathtaking fall colors. With so many trees in and around the city, the colors are spectacular here. Winter is also a great time to visit, as the hilly landscape around town makes for great skiing, snowmobiling, and snowshoeing.
9. De Tour Village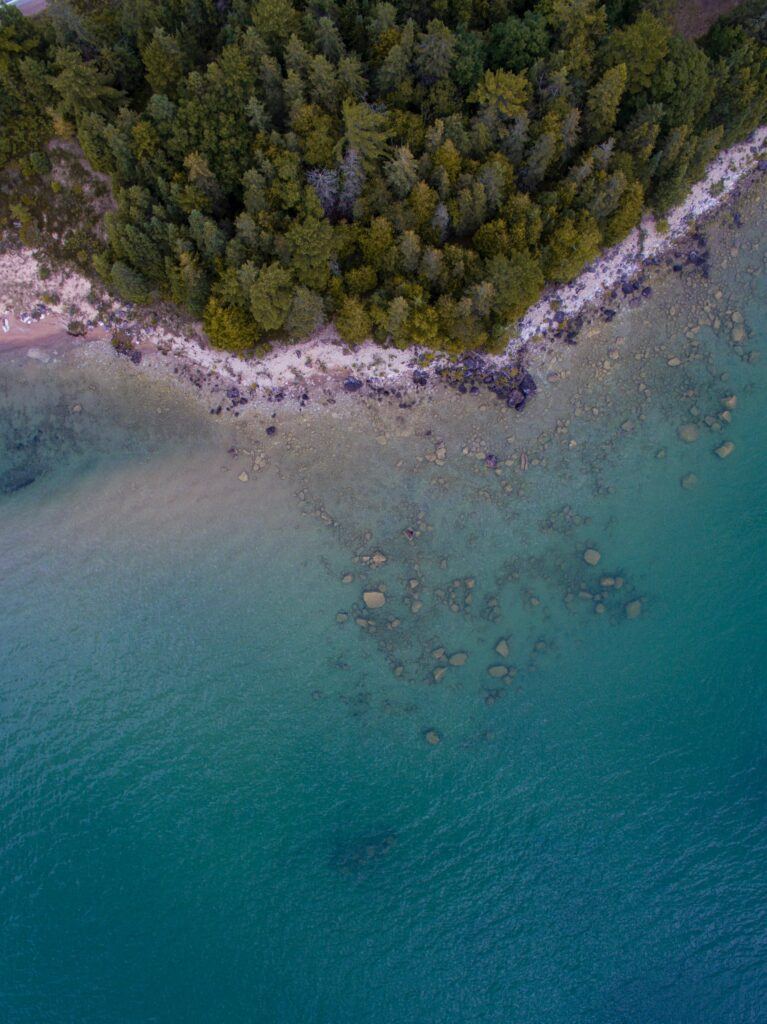 This is Michigan's Upper Peninsula at its finest. Having water on three sides of the town, DeTour Village is one of the best places to take in the stellar lake views of Lake Huron. DeTour is also at the Easternmost tip of the UP and right on the border with Canada. With miles of beaches and wooded picnic areas, DeTour Village is a beautiful place to connect with nature.
This tiny town is also home to a historical relic–the DeTour Reef Light. This landmark was built in 1931 and carries many stories and history from the area. You can take a tour to learn more about it.
8. Holland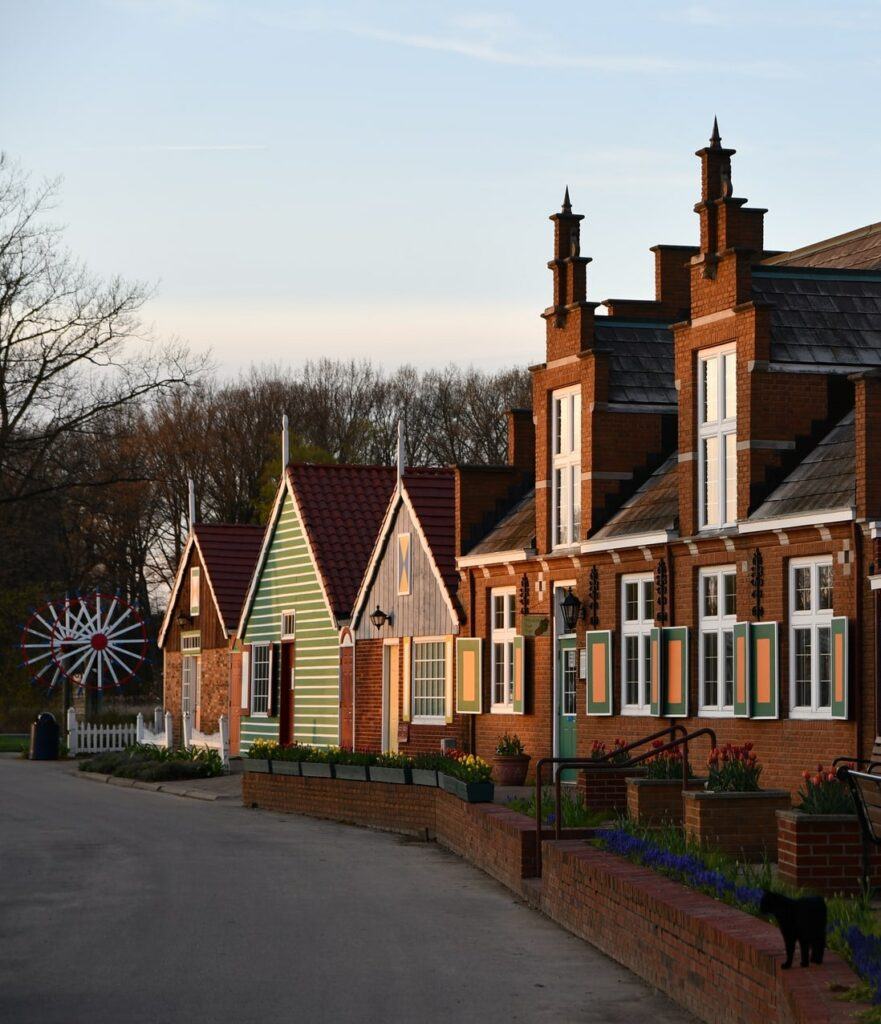 Get ready to step into yet another European wonderland in Holland, Michigan. This quaint town is a pretty accurate replica of a typical Dutch countryside village, complete with windmills, Dutch architecture, and of course, lots of tulips! In fact, Holland hosts an annual Tulip Time Festival at the beginning of May.
In the spirit of all things Dutch, the town also has an impressive Dutch food and beverage scene, including award-winning breweries, microbreweries, and brew pubs. There's even a theme park modeled after the Netherlands, called Nelis' Dutch Village where you can get classic treats and watch performances.
7. Copper Harbor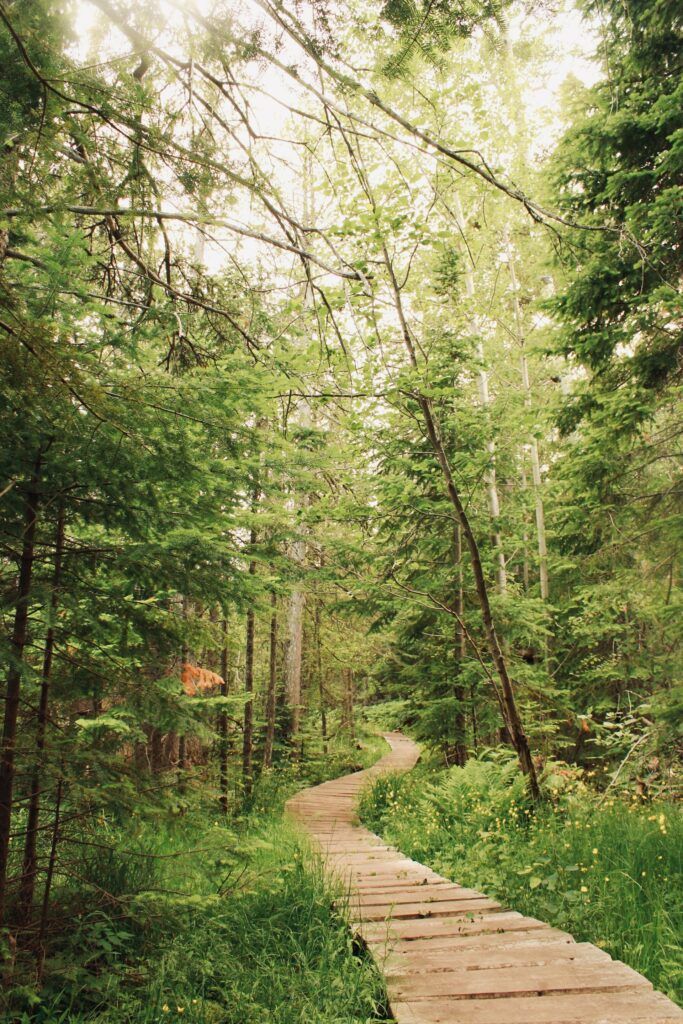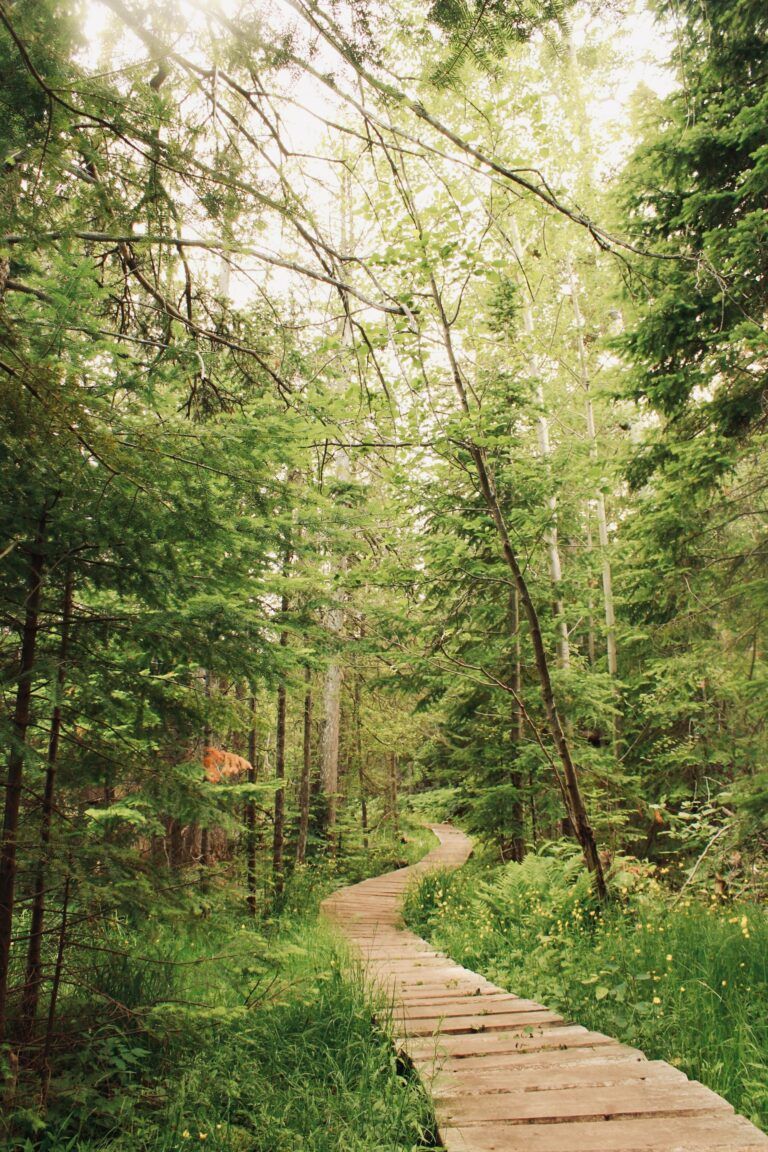 On the Keweenaw Peninsula is without a doubt one of the most beautiful places in Michigan: Copper Harbor. Boasting rugged Lake Superior shoreline, plus thick forests and rolling hills, this is the ultimate place for adventure. There are great beaches to enjoy, complete with opportunities to paddle board, kayak, or canoe on the lake. You'll also find the famous Copper Harbor Lighthouse which dates back to 1886.
One of Copper Harbor's best feature is its diversity of landscapes. From the lake inland, the scene changes from sandy beaches to towering mountains and flat meadows. To see Copper Harbor in all its glory from above, hike to the top of Brockway Mountain to get a bird's eye view.
6. Charlevoix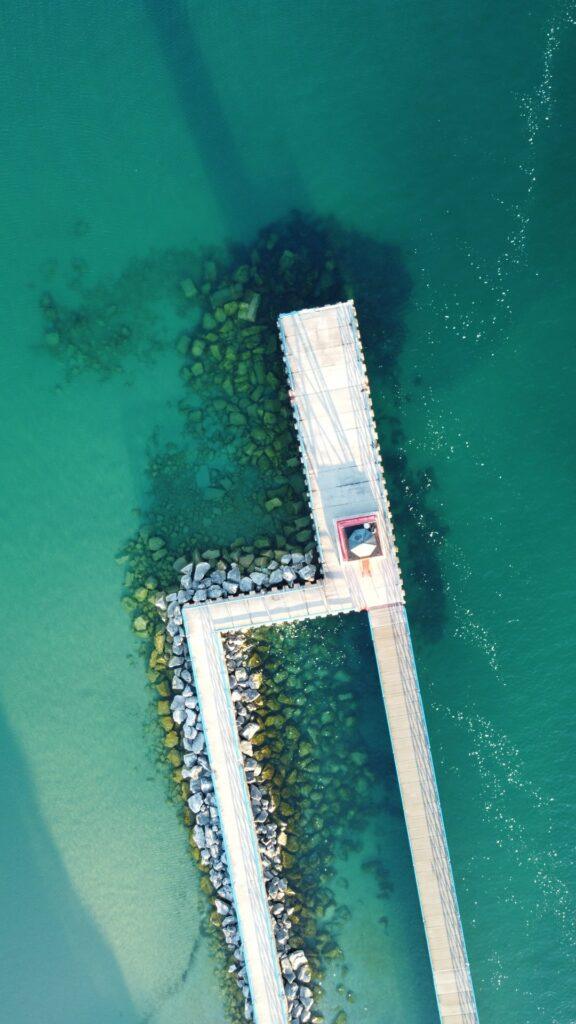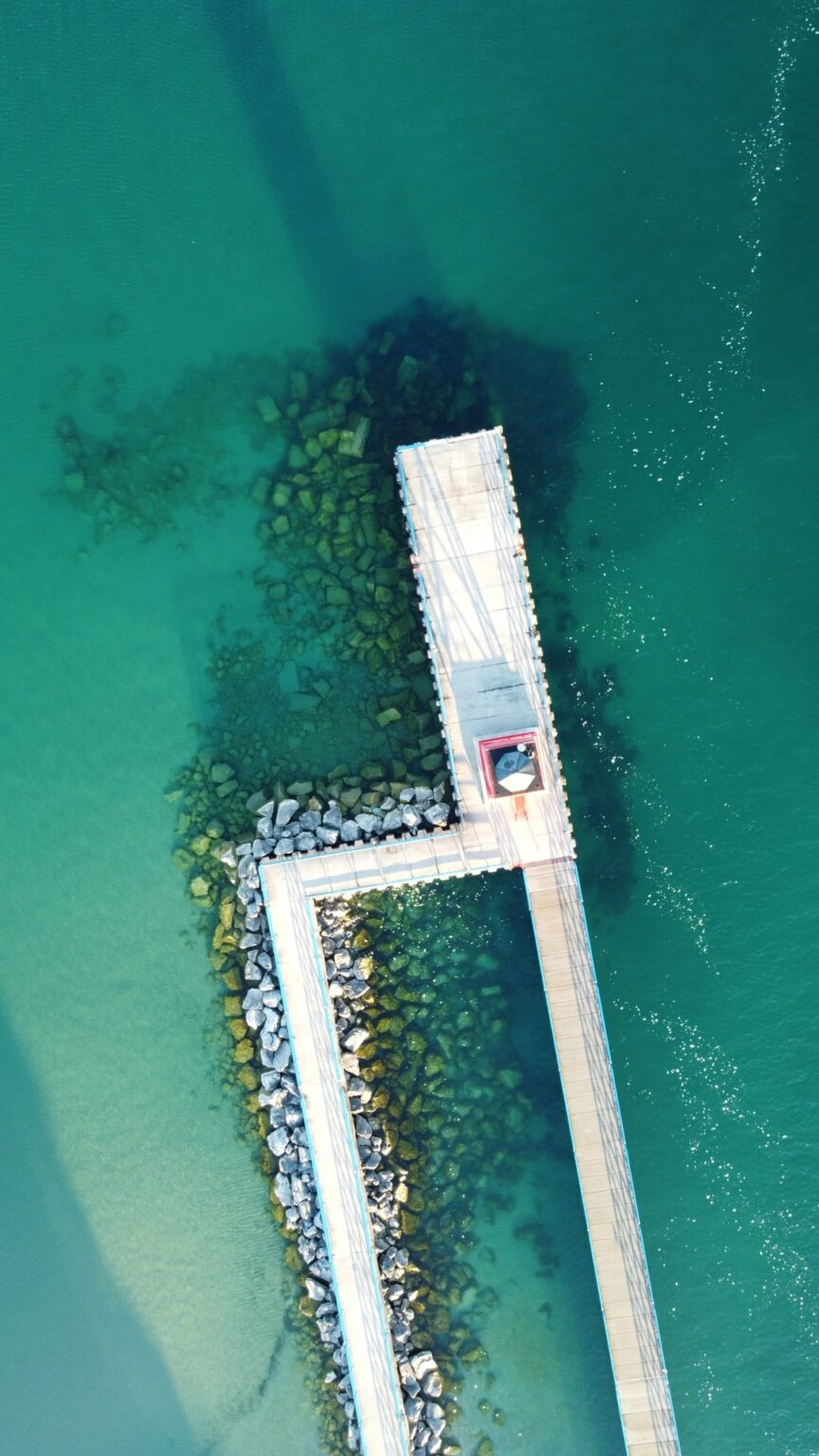 If you want to see the northern lights without having to go too far north, give it a try in Charlevoix. The dark skies of northern Michigan, plus the general absence of light pollution make this town a great spot for stargazing or catching a meteor shower. For the best chance to see the aurora borealis, check out Fisherman's Island State Park and Mt. McSauba during the winter months.
Something else that makes Charlevoix extra special is the famous "mushroom houses" which are the architectural brainchild of master builder Earl Young. Take a stroll around town to see the mushroom houses while you visit!
Being right between Lake Charlevoix and Lake Michigan, there is plenty to do on the water there. Rent a boat, go kayaking, or just hang out on one of the docks for the day. This charming town will have you coming back over and over again.
National & State Parks
5. Sleeping Bear Dunes National Lakeshore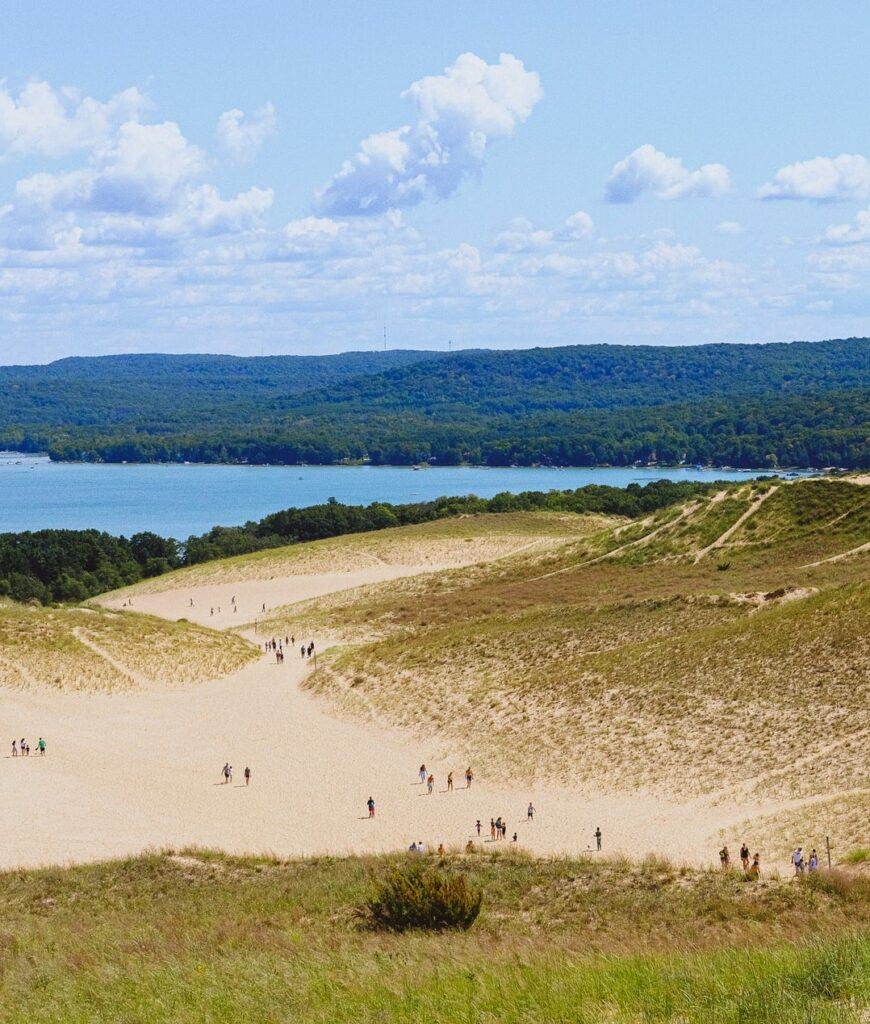 This is easily one of Michigan's best features and definitely not a place to miss if you're making your way to the Mitten. With 35 miles of shoreline along Lake Michigan, the park has plenty of sandy beach to enjoy. The park's namesake is the enormous dunes, one of which used to take on the silhouette of a sleeping bear from far away.
One of the best things to do at Sleeping Bear is climb the dunes. You can also explore the best of the park with a hike along the Sleeping Bear Heritage Trail. Most visitors begin their Sleeping Bear adventure at the Philip A. Hart Visitor Center where they can check out the trail map and watch a quick informational video before heading out into nature.
4. Pictured Rocks National Lakeshore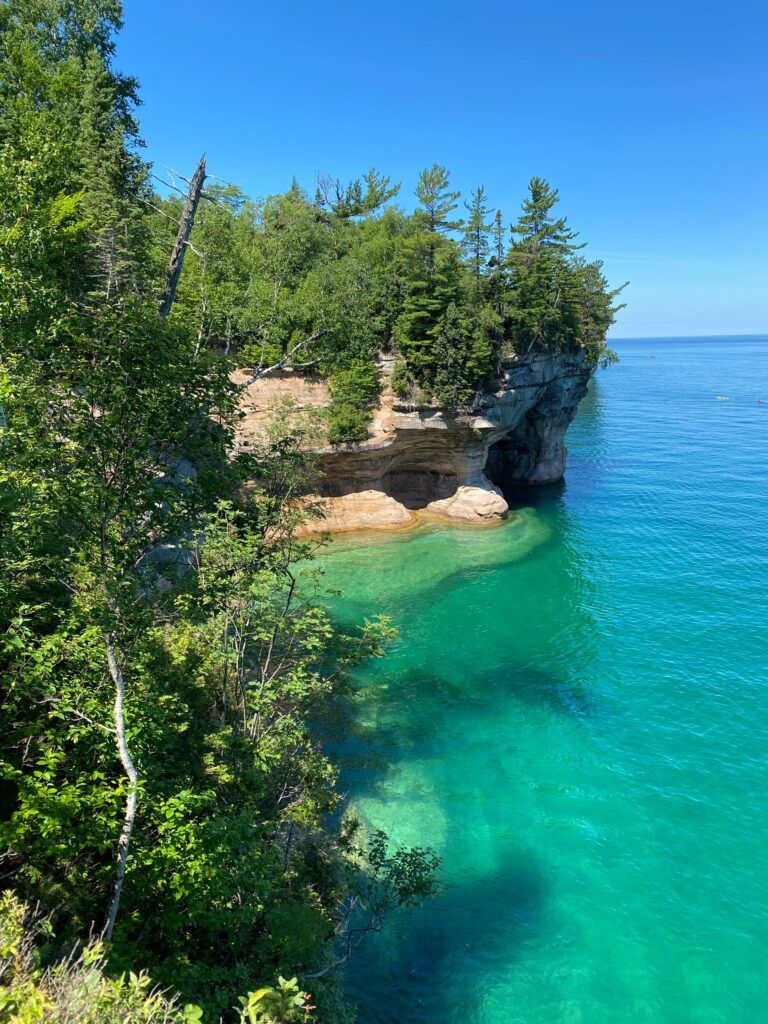 Located on the rocky shores of Lake Superior, Picture Rocks National Lakeshore is one of the best places in Michigan to enjoy the wild beauty of the lake. Within this over 70,000 acre park, you'll find sand dunes, forests, waterfalls, inland lakes, and the famous sandstone cliffs.
Picture Rocks has a wealth of hiking trails, scenic overlooks, and campgrounds to enjoy. Being on such a gorgeous lakefront, this is also a fantastic place to embark on a kayaking adventure, checking out the noteworthy rock formations and caves along the coast.
This incredible park is wonderful to visit during any season. Summer is the most obvious season to explore the trails and get out on the water, but winter is an unexpectedly ideal time to visit because of the unique ice formations that appear among the rocks.
3. Isle Royale National Park
In the thick of the Superior Wilderness lies Isle Royale National Park, a rugged isolated island that is a stellar escape from civilization. Because of its remoteness, you'll also get an incredible view of the stars at night. Isle Royale is perfect for both beginner and advanced backpackers, kayakers, and even scuba divers!
Isle Royale is likely a different kind of island paradise than you're used to. Instead of warm sandy shores and tropical fish, you'll find cool crystal-clear waters and perhaps some moose and wolves. If you're making your way to the Upper Peninsula, definitely don't miss out on a trip through Isle Royale.
2. Keweenaw National Historical Park
To learn all about the rich history of the Upper Peninsula at Keweenaw National Historical Park. This particular area is famous for its copper mining history, which dates back to when Native Americans began mining it 7,000 years ago. Although no copper is mined here anymore, what remains is a wealth of heritage sites within the park which tell the stories of the past.
Keweenaw is known for its hiking trails, some of which lead to underground tunnels and old mines that you can explore. As you walk through the forests and meadows, you'll also run into some neat old-timey cabins and other historical replicas that bring the park to life.
1. Porcupine Mountains Wilderness State Park
Porcupine Mountains Wilderness State Park is the largest state park in Michigan at about 60,000 acres. It's one of the few expansive wilderness areas left in the Midwest, making it perfect for travelers who want to truly unplug and connect with nature.
This impressive state park boasts 35,000 acres of old-growth forest, waterfalls, rivers, streams, and hiking trails that will take you through the best parts of the park. There are great options for camping, too. You'll find modern and rustic campsites, along with plenty of options for backcountry camping.
Pin me for later:
If you're not already looking for flights to Michigan, I can almost guarantee that you will be soon. Being such a beautiful state with so much diversity, there's truly something for everyone there. Are you a Mitten resident? What epic places did we miss?