With the word "haven" in its name, it's no surprise that South Haven is as picturesque as it is. Located on the shores of serene Lake Michigan, it's known for its gorgeous sunsets, delicious wine, abundant locally grown produce, and nature trails. If you're looking for things to do in South Haven, this is your one-stop list for the absolute best outdoor adventures, landmarks, and much more:
Outdoor Adventures
16. Black River kayaking & paddleboarding
Just five minutes northeast of South Haven is an area with wild terrain and plenty of opportunities to connect with nature, one of them being kayaking or paddleboarding on Black River. Black River Cruises is a small, locally owned business dedicated to facilitating outdoor adventures on the river. You can rent a kayak or paddleboard by the hour and enjoy everything this gorgeous area has to offer.
15. Blue Water Boat Rentals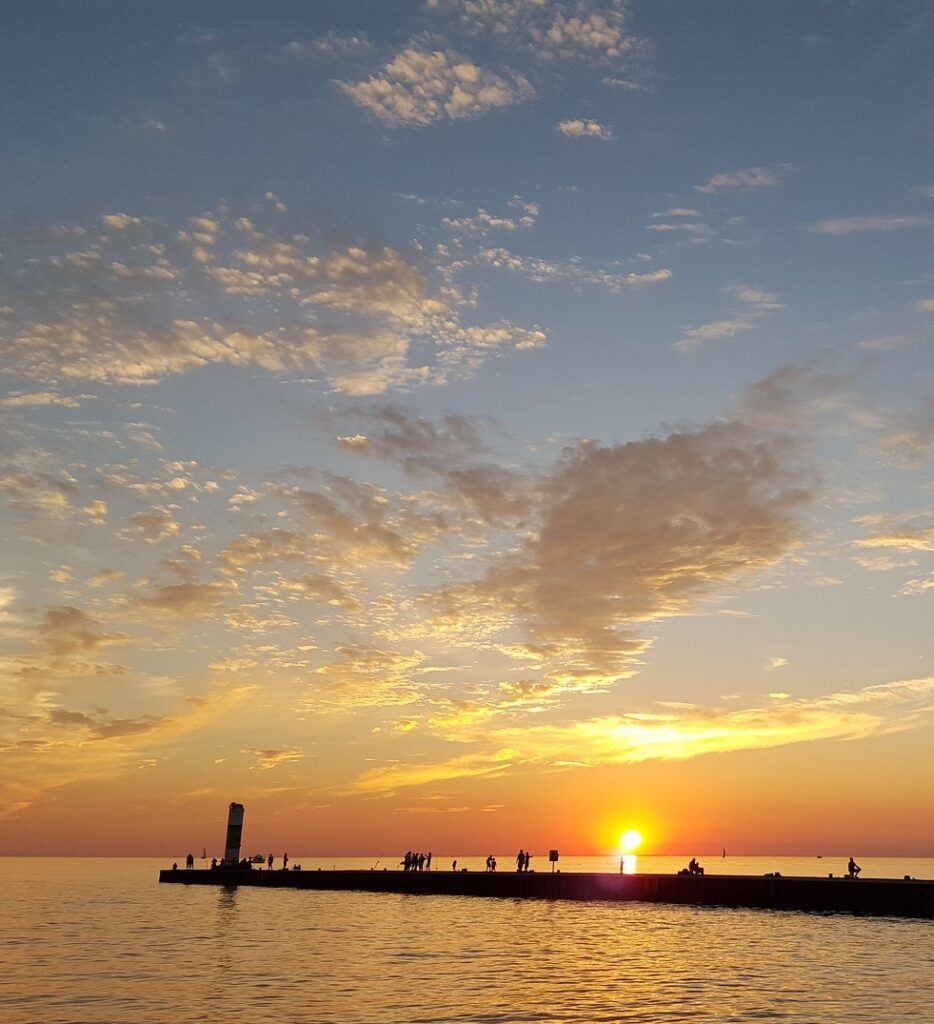 Renting a boat on Lake Michigan is easily one of the best ways to enjoy the water, especially in the summertime. With Blue Water Boat Rentals, you can choose between a speedboat, pontoon, dinghy boat, or jet-ski. Booking is easy; same-day reservations are available here. If you are traveling with friends, there is no better way to spend the day in South Haven than renting a boat and getting out on the lake.
14. Kal-Haven Trail State Park
Running for 33 miles between South Haven and Kalamazoo, the Kal-Haven Trail is a former railroad bed with a limestone surface. It's a popular destination for those who love hiking and biking in the summer or cross-country skiing and snowmobiling in the winter. The trail passes through quaint towns and over picturesque bridges, with plenty of historical landmarks to see along the way.
13. Van Buren Trail & State Park
Linking South Haven with Hartford, this 14-mile trail is ideal for mountain biking. It runs through open farmland, dense forest, and blueberry fields, giving you awesome views the whole way. To access the trail from South Haven, you can park where the trail starts, in Van Buren State Park, which is on the shore of Lake Michigan and boasts a mile of sandy shoreline and high dune formations.
12. Rock 'n' Road bike rental
What better way to enjoy the trails in South Haven than by renting a bike? The folks at Rock 'n' Road Cycle have a variety of bikes at an affordable price. Choose between road bikes, tandem bikes, tag-alongs, and even electric bikes! This is another great local business with an excellent reputation that you can support!
11. Porter Legacy Dunes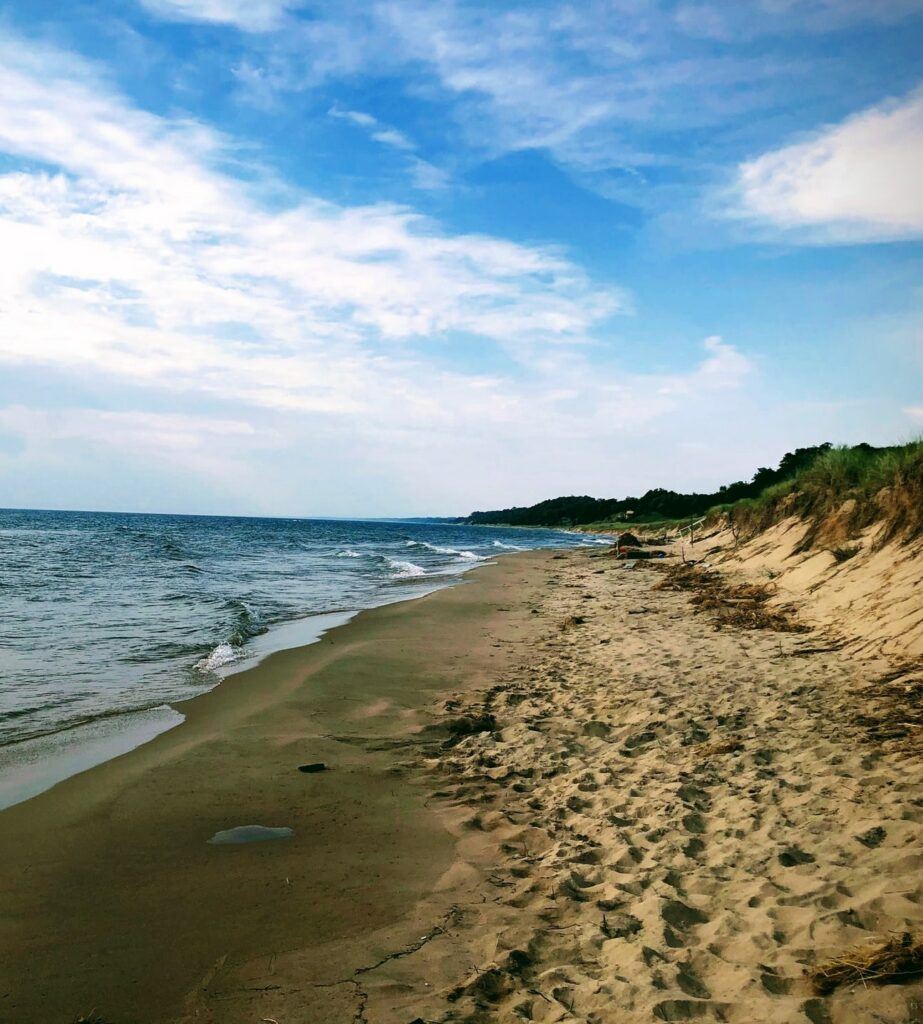 As one of Michigan's most unique and ecologically important landscapes, Porter Legacy Dunes is a must-visit spot when you go to South Haven. The 48-acre lakefront nature preserve is a hot spot for migratory birds and other freshwater-loving species. Because of its serene atmosphere, it's ideal for visitors who are looking for a peaceful place to spend the day.
10. Pilgrim Haven Natural Area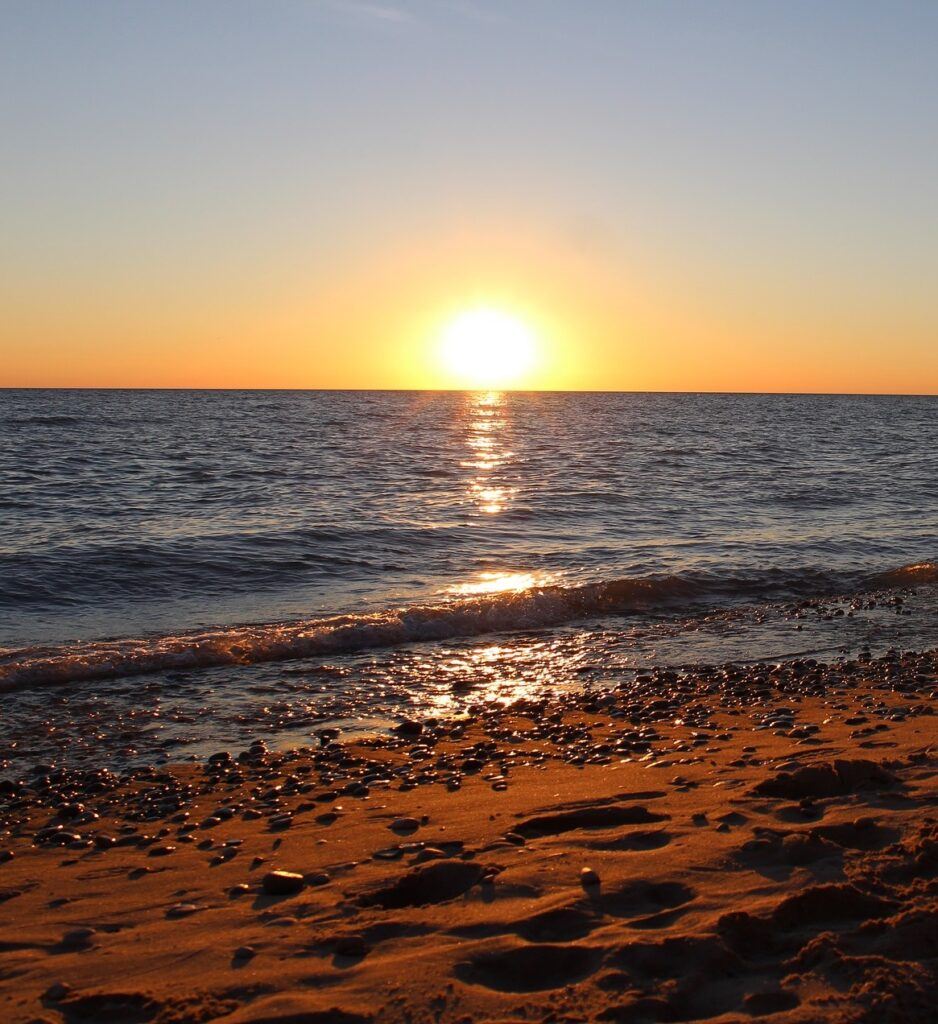 Pilgrim Haven Natural Area features a pebbled beach on Lake Michigan, as well as a trickling creek and a lush beech-maple forest. This 27-acre natural area is home to many species of wildlife, including migratory birds and monarch butterflies. If you are looking for a quiet place to enjoy the beach, this is one of the best!
Museums, Landmarks, and Tours
9. Michigan Maritime Museum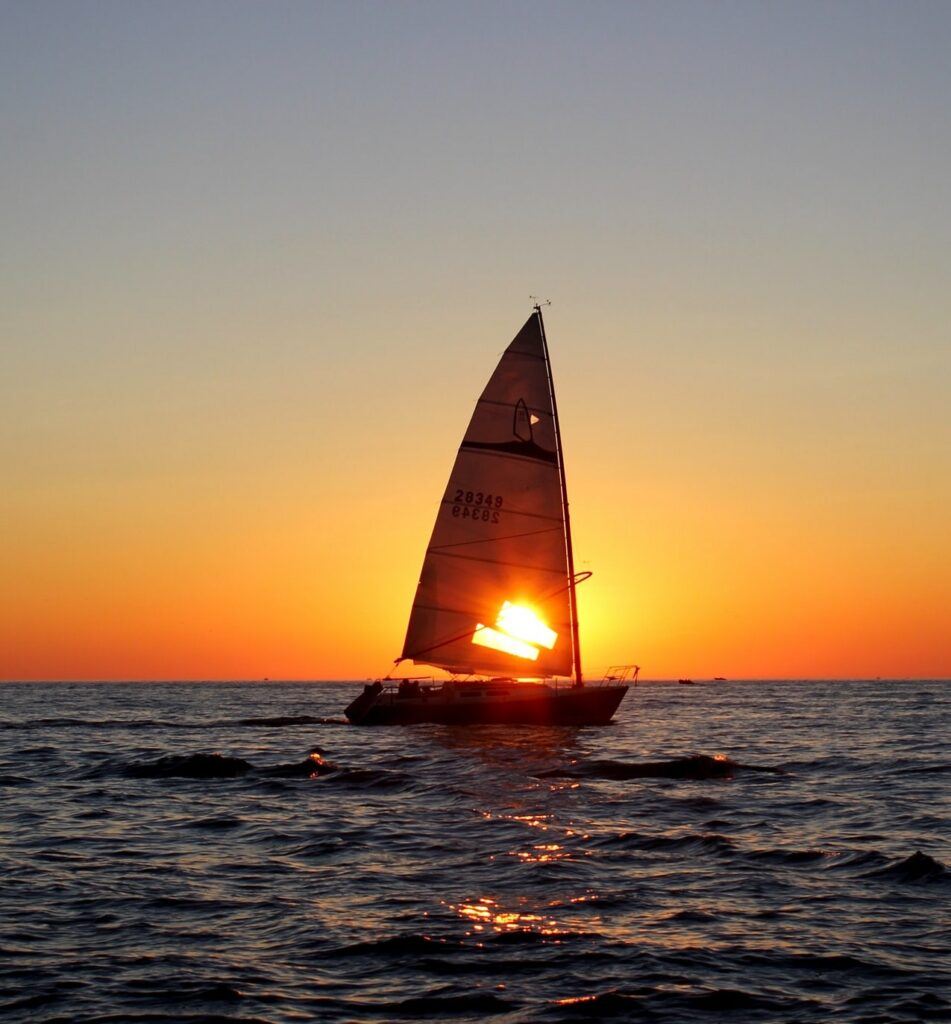 This part of Michigan has a rich maritime culture, which Michigan Maritime Museum captures beautifully. Located on the waterfront, this museum has interactive, hands-on exhibits and even boats that you can board. It includes five separate structures, which have both permanent and rotating exhibits to enjoy.
Pay the Michigan Maritime Museum a visit for a unique and enriching lakeside experience.
8. Blue Coast Artists Cultural Tour
This unique tour is one of southwestern Michigan's best cultural experiences, as it showcases the hard work of local artists and allows guests to get an up-close look at their work. The tour includes stops at nine different studios where artists do demonstrations. Plus, you can purchase original artwork directly from them. The Blue Coast Artists Cultural Tour is the perfect artistic getaway. See more info about this year's fall tour here.
7. South Haven Lighthouse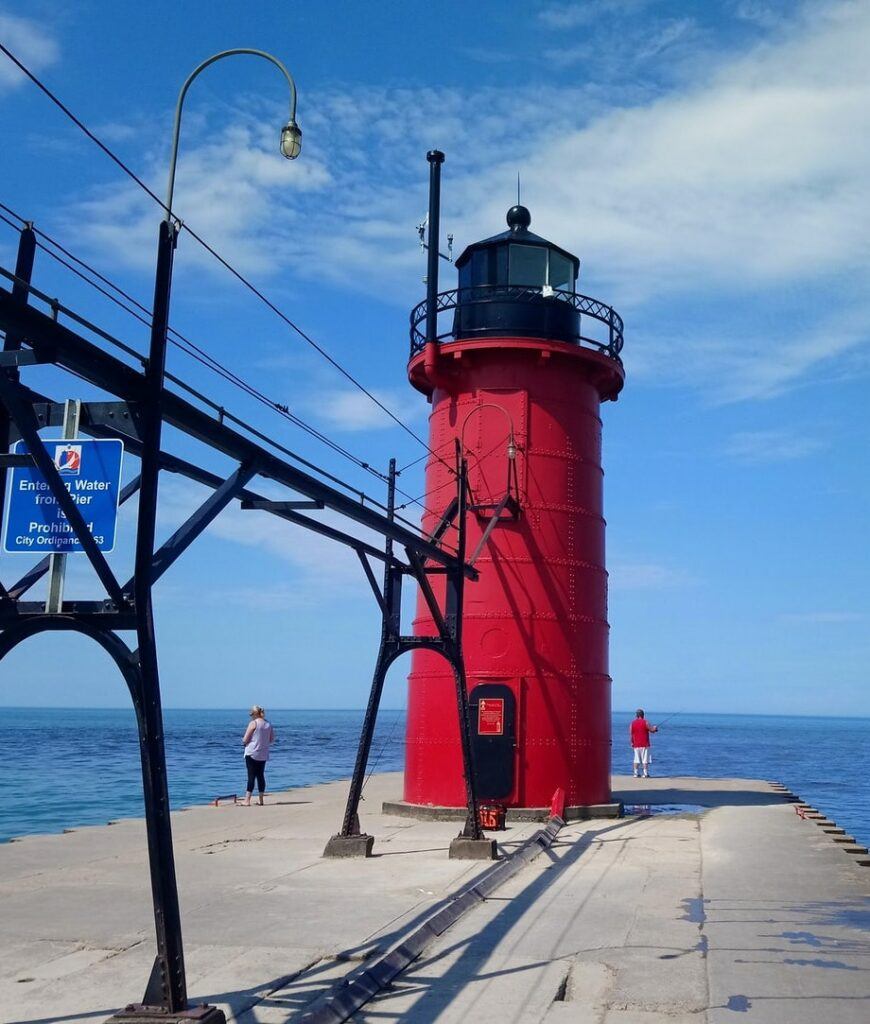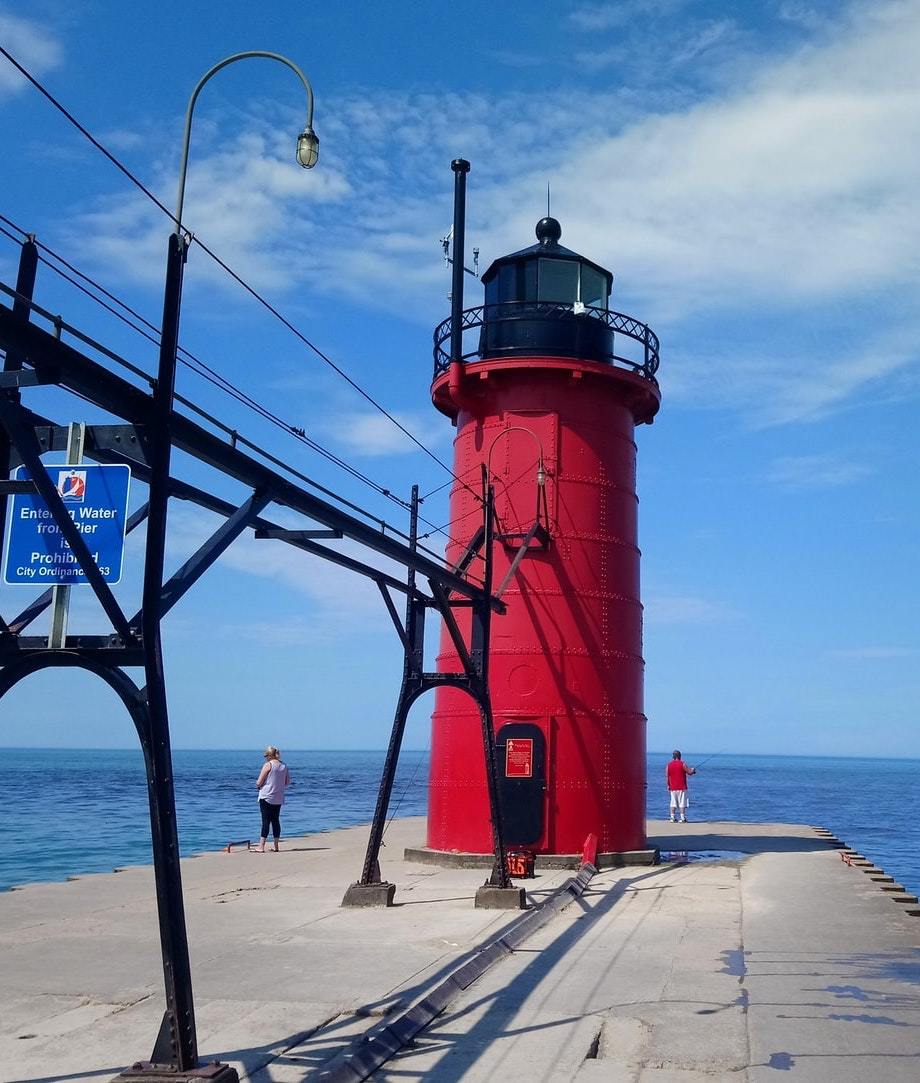 This piece of living history is cared for by the Michigan Maritime Museum. The South Haven Lighthouse, also known as the South Haven South Pierhead Light, is still operational today and is one of South Haven's most precious historical landmarks, as it's been around since 1872.
6. The Bailey Museum & Gardens
Liberty Hyde Bailey was a renowned horticulturist who was born and grew up in South Haven. The museum is inside the Bailey family's farmhouse, which is on 80 acres of farmland. The farmhouse itself is a beautiful representation of what life was like in the late 1800s, featuring Greek Revival clapboard architecture. On the property, you'll find a well-kept garden and even some nature trails.
Food & Drink
5. Arclight Brewing Company
I'm sure you've heard of BYOB restaurants, but have you heard of BYOF (Bring Your Own Food) breweries? I hadn't — until I came across Arclight Brewing Company. This unique taproom has a variety of locally made beers on tap. It serves snacks but also encourages guests to bring their own food or even order delivery from local restaurants. In fact, the taproom often hosts food trucks that serve hungry guests.
4. Lake Michigan Shore Wine Trail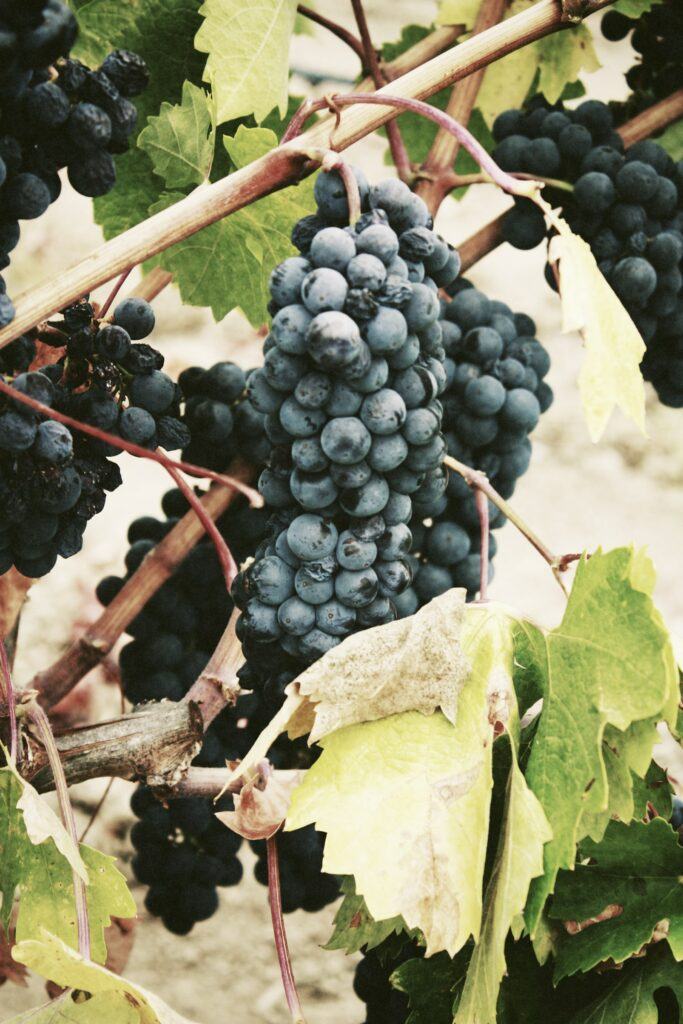 If you love a good wine trail, you won't want to pass up the chance to taste some local wines on the Lake Michigan Shore Wine Trail. Along it, you'll find several wineries and tasting rooms, each with their own flair. Check out this map for your wine trail planning.
3. DeGrandchamp Farms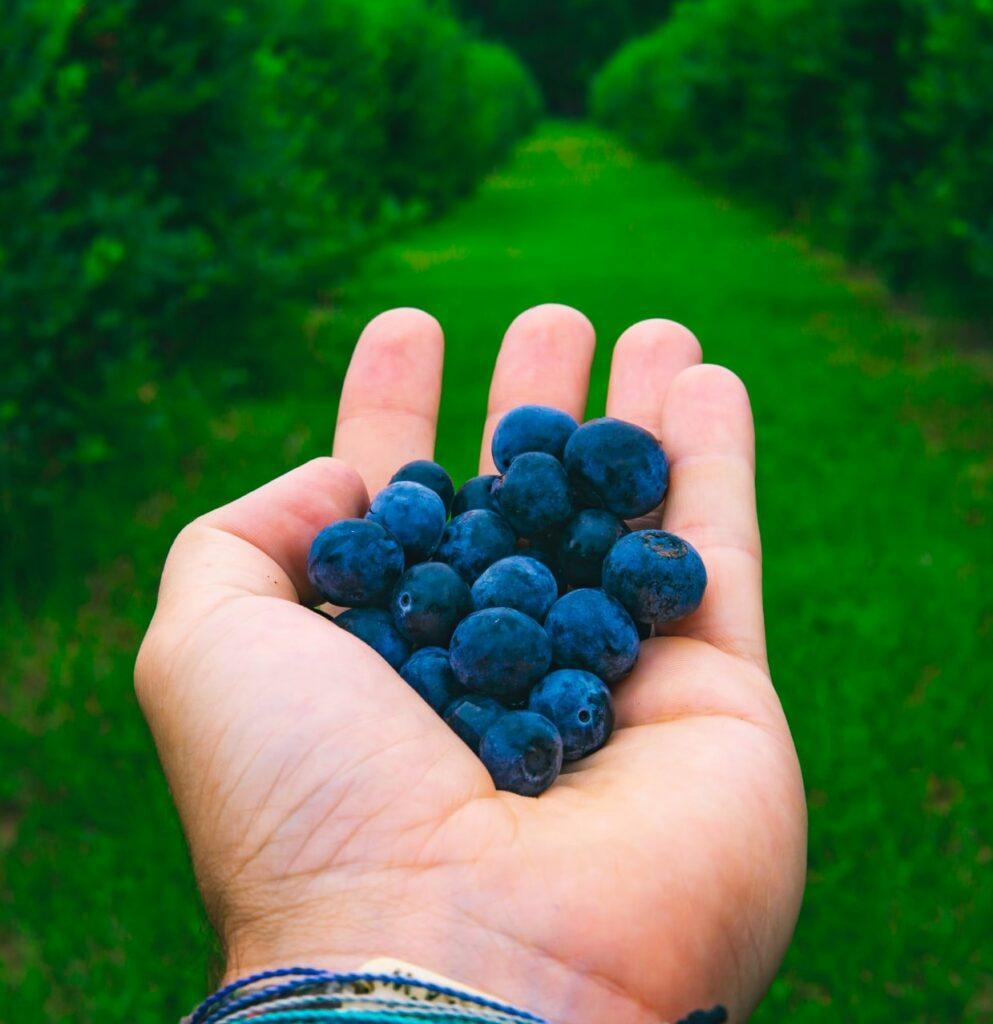 Walk into a blue and red paradise at DeGrandchamp Farms, which specializes in blueberries and cranberries. This is one of many farms in Michigan that has U-pick days, where you can pick your own berries, weigh them, and take them home. U-pick days vary from year to year but typically start in July and go through mid-August.
Not visiting during U-pick season? No worries! The farm has a variety of blueberry and cranberry products, including preserves, vinaigrettes, butters, and more.
2. Barden's Farm Market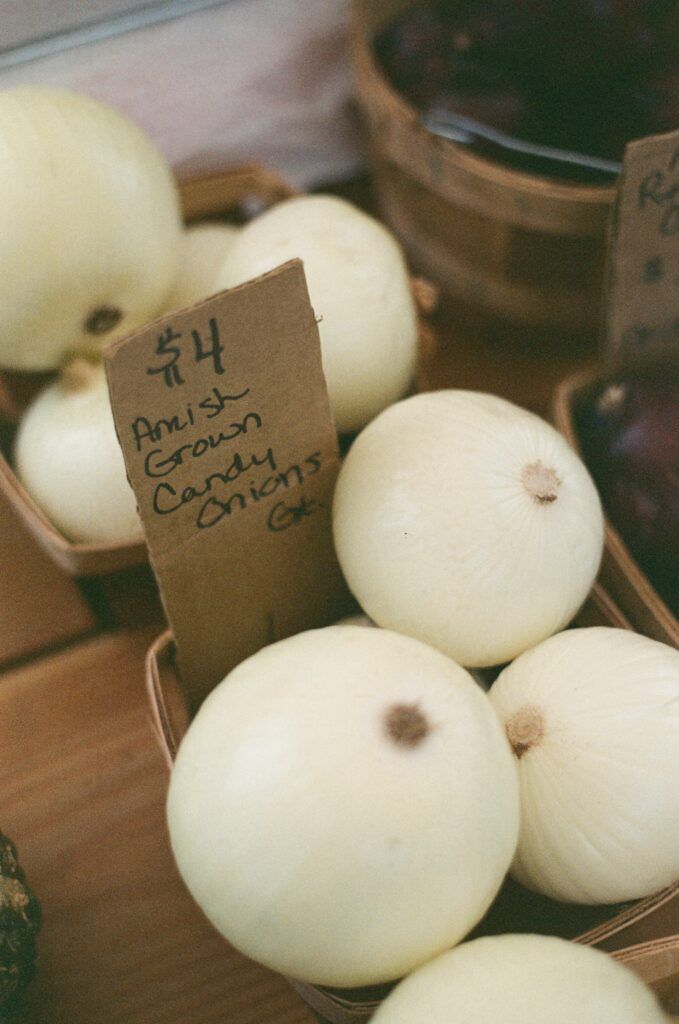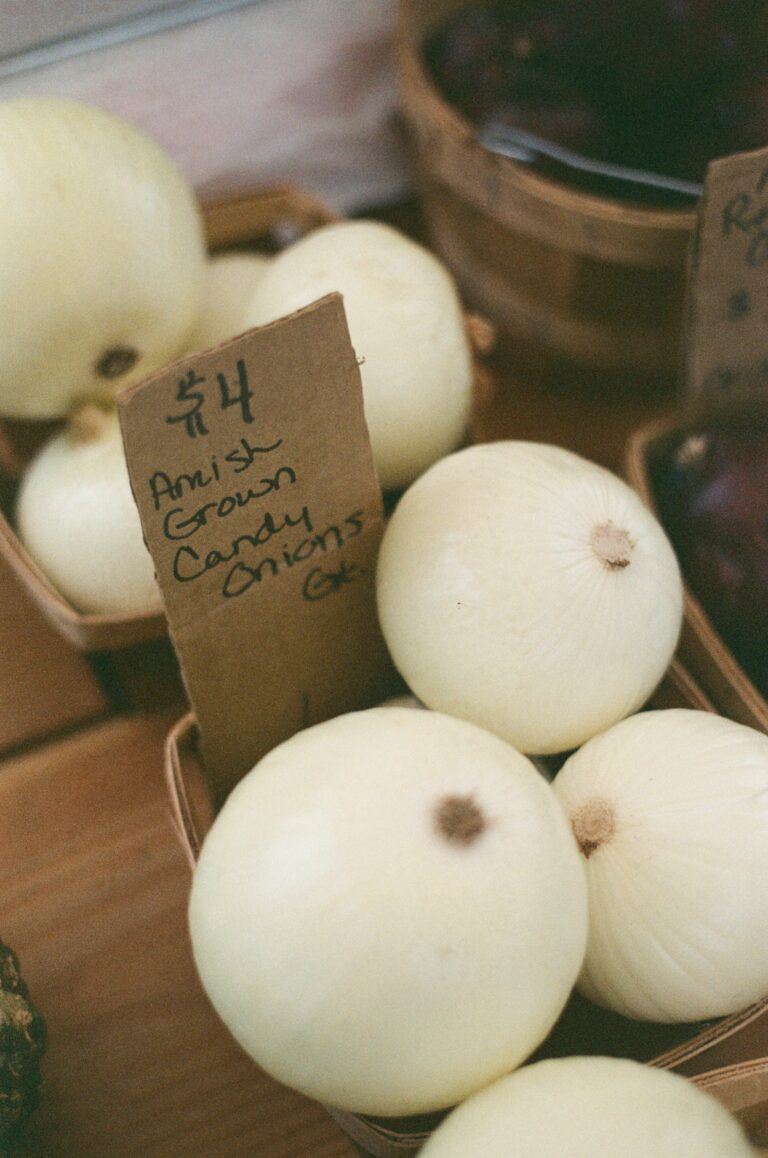 Don't miss out an opportunity to enjoy some of South Haven's best locally grown produce and handmade goods at the epic Barden's Farm Market. This isn't your average farm market, however. You'll also find a prepared food counter, a bakery, a community farm, and a greenhouse. Go for the delicious treats but stay to take a look around and appreciate the community's local farming efforts.
1. Overhiser Orchards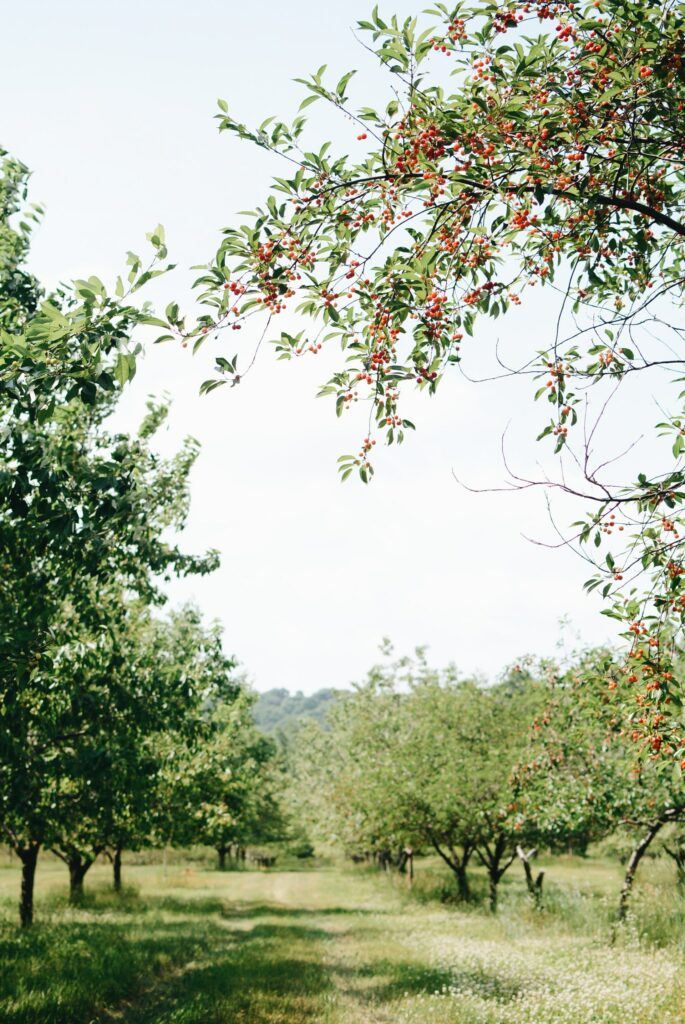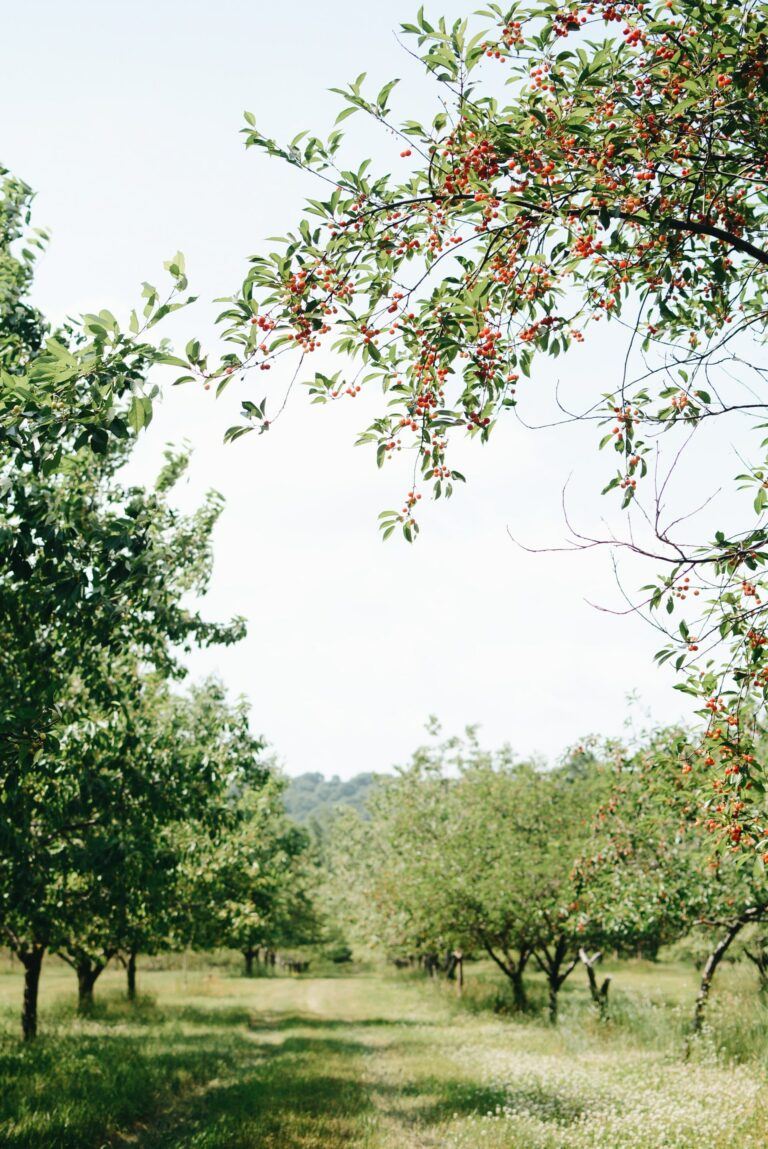 This family-run orchard has been providing the South Haven community and beyond with fresh fruits since 1863. It is one of the best places to pick your own fruit. Depending on the season, you'll find sour cherries, plums, apples, pumpkins, and much more. Overhiser Orchards is a local favorite, and anybody from South Haven will tell you that you can't leave town without visiting at least once.
Pin me for later:
I don't know about you, but my mouth is watering just thinking about biting into a juicy piece of fruit from South Haven. Next time you make your way through the Midwest — by way of a Midwestern road trip or otherwise — make sure to spend some time enjoying everything that South Haven has to offer.