With spring in full swing by April, many destinations around the world are enjoying mild temperatures and gorgeous blooms. If that isn't enough reason to travel in April, the shoulder season crowds in many popular destinations should be! These are my top picks for the best places to travel in April around the world:
1. Kyoto, Japan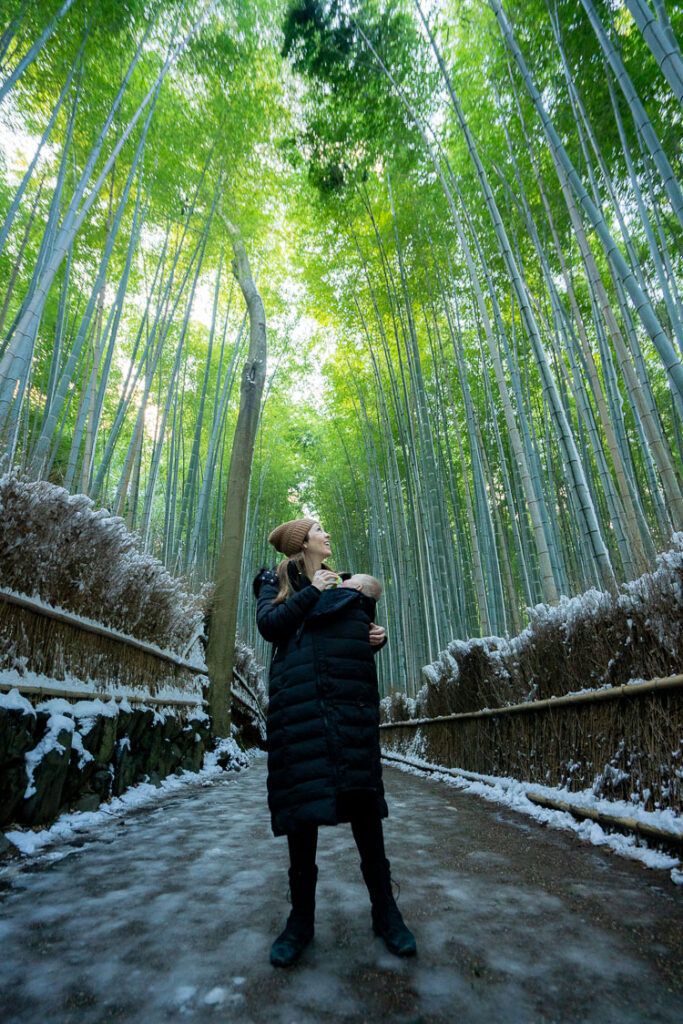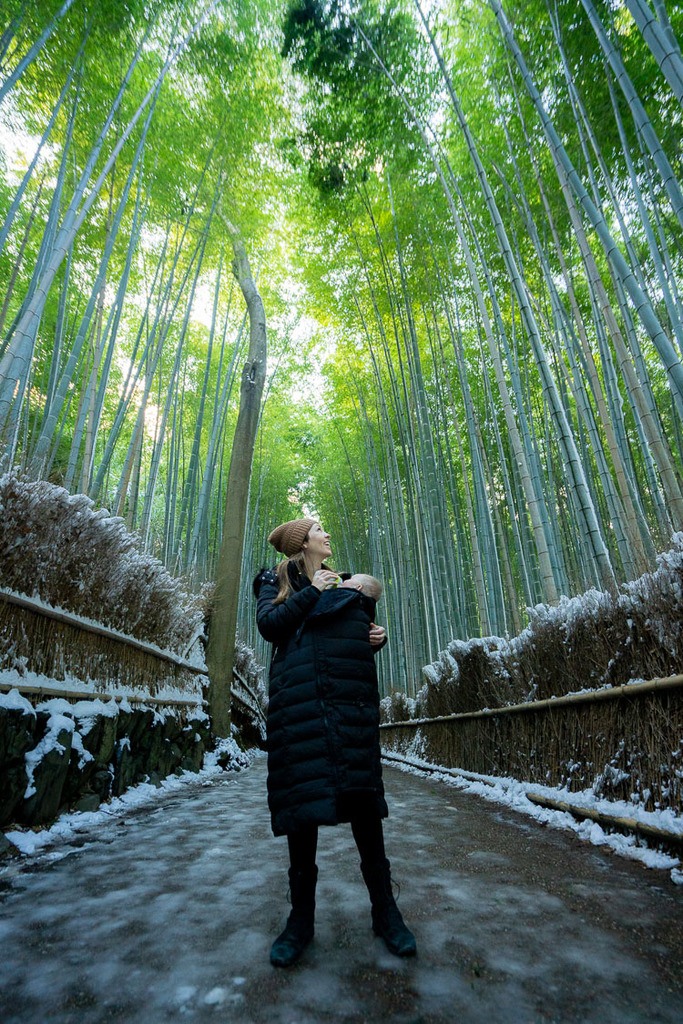 Japanese cherry blossoms are in full bloom in Kyoto in April, so prepare to be wowed by the pops of pink throughout the city. Spring in Japan can be cold, especially at night, so make sure to bring layers and prepare for some rain. Even with slightly chilly weather, April is still a fantastic time to explore bamboo grove, dine at some of Japan's best restaurants, and get a dazzling view of the city at the Kojingamine outlook. Sold? Me, too. Find more ideas on how to enjoy Japan's best sites here.
2. San Pancho (San Francisco), Mexico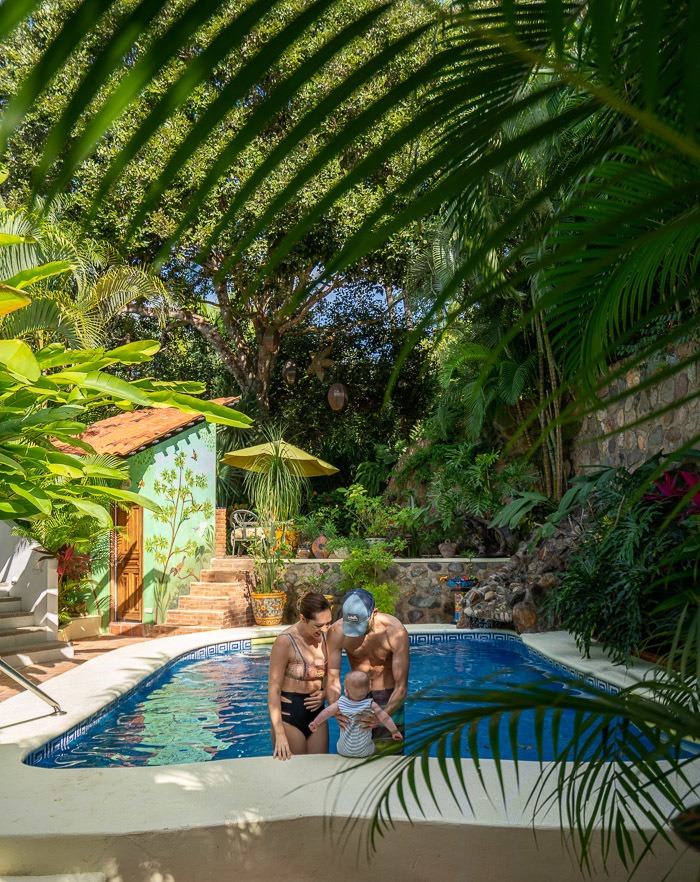 On Mexico's Pacific Coast sits dreamy San Francisco, aka San Pancho (Pancho is a nickname for Francisco). Although it's close to the bustling backpacker town of Sayulita, San Pancho remains as chill as can be, making it a better choice for families or anyone looking for a quieter beach vibe.
April is an ideal time to visit San Pancho (as long as you avoid spring break) because it's still dry season, yet tourism dips. That means warm, sunny days perfect for relaxing on the beach and a good chance you'll be able to find some solitude. Find out how to get the most out of your trip to San Pancho here.
3. New Orleans, Louisiana, USA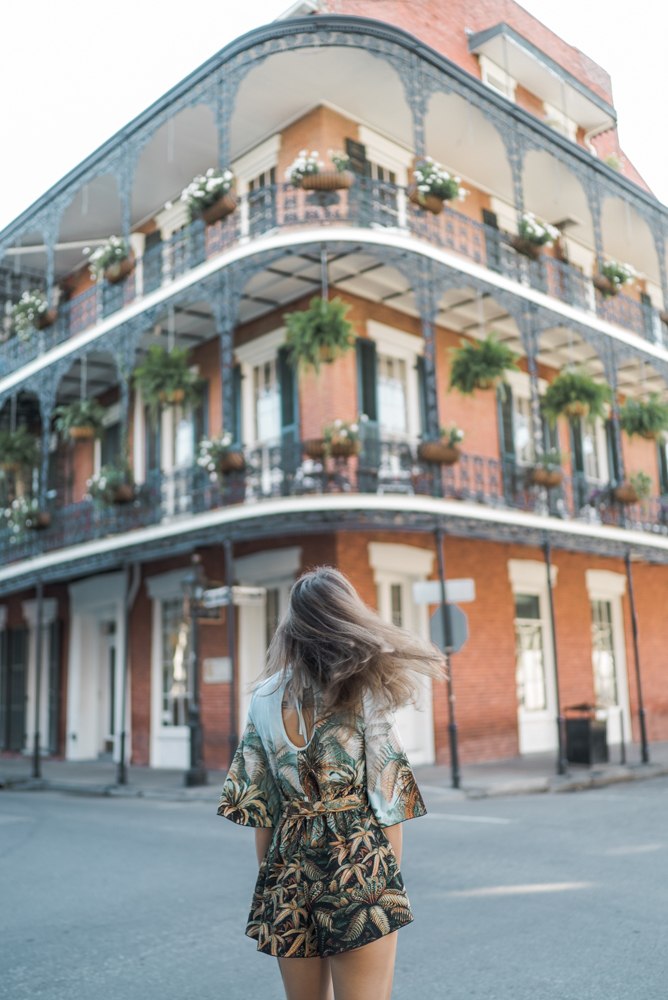 If you thought Mardi Gras was the only time to catch a great party in the French Quarter of New Orleans, think again! Beyond having amazing weather in April, the liveliness of the city makes for a stellar visit. Head there at the end of the month to catch the New Orleans Jazz & Heritage Festival, or go in the middle of April for the French Quarter Festival. Either way, you're bound to have a blast listening to live music and dancing the night away.
New Orleans is famous for its swanky boutique hotels, so don't miss out on the chance to stay in one. They're the ultimate place to relax after a long day (or night) exploring the city. Traveling solo? We've got you covered with this solo travel guide for New Orleans.
4. French Polynesia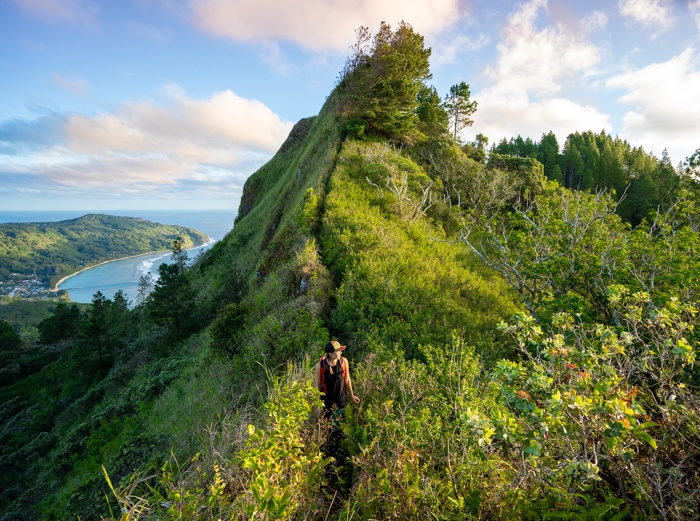 Who said French Polynesia is only worth visiting during whale-watching season? Though you won't find whales in April, there's still plenty to do in French Polynesia for any traveler who loves visiting an island paradise in the off-season. It's the perfect time of year to island hop, go for a jungle hike, or snorkel in the crystal clear waters. What's not to love?
5. Venice, Italy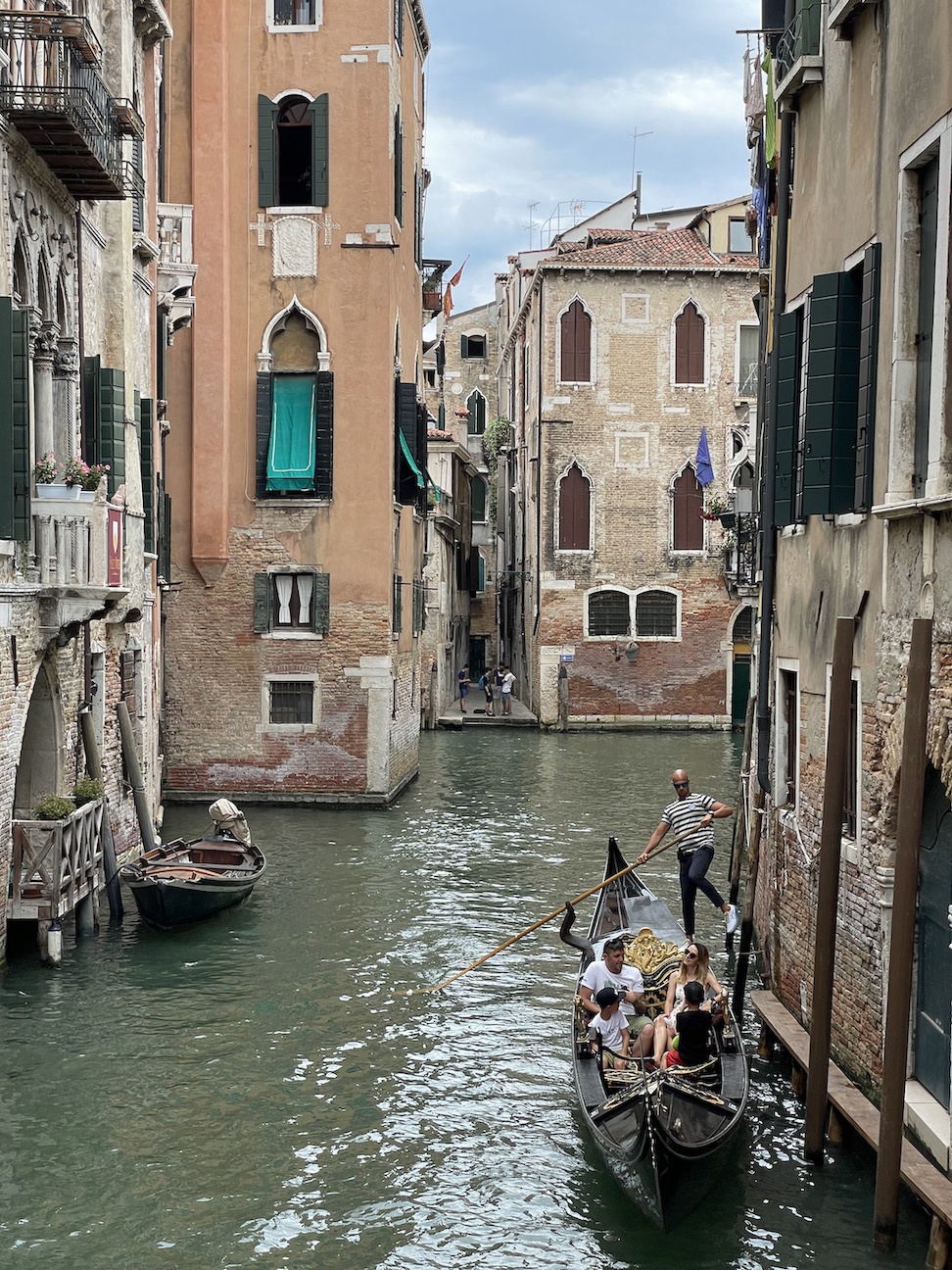 If you've always wanted to visit Venice but are intimidated by the intense summertime crowds, consider visiting in April. Sure, it'll be a bit chillier than the summer months, but there are far fewer visitors, making it much more enjoyable. There's plenty to do in Venice, and it's close enough to Lake Como to pop over for a quick visit.
6. Big Bend National Park, Texas, USA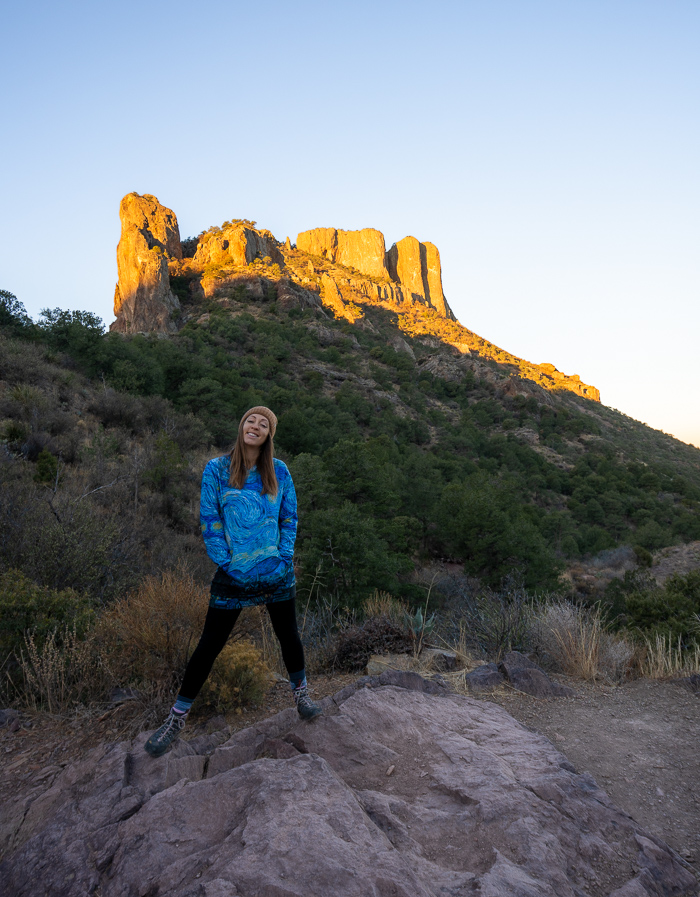 Big Bend National Park makes a lot of our lists of the best places to travel in the US because, truthfully, it's one of the most underrated spots and incredible to visit almost any time of year. If you're looking for someplace warm to escape to this April, this could be your perfect getaway. Big Bend has one of the most interesting landscapes in Texas, with high mountain peaks and low valleys with roaring rivers. Spend your time hiking, climbing, and stargazing. Did I mention the night skies here are immaculate? Consider camping in the park to get the most out of it, as the sunrises and sunsets are too epic to miss. Start planning your trip to Big Bend National Park with this complete guide.
7. Moab, Utah, USA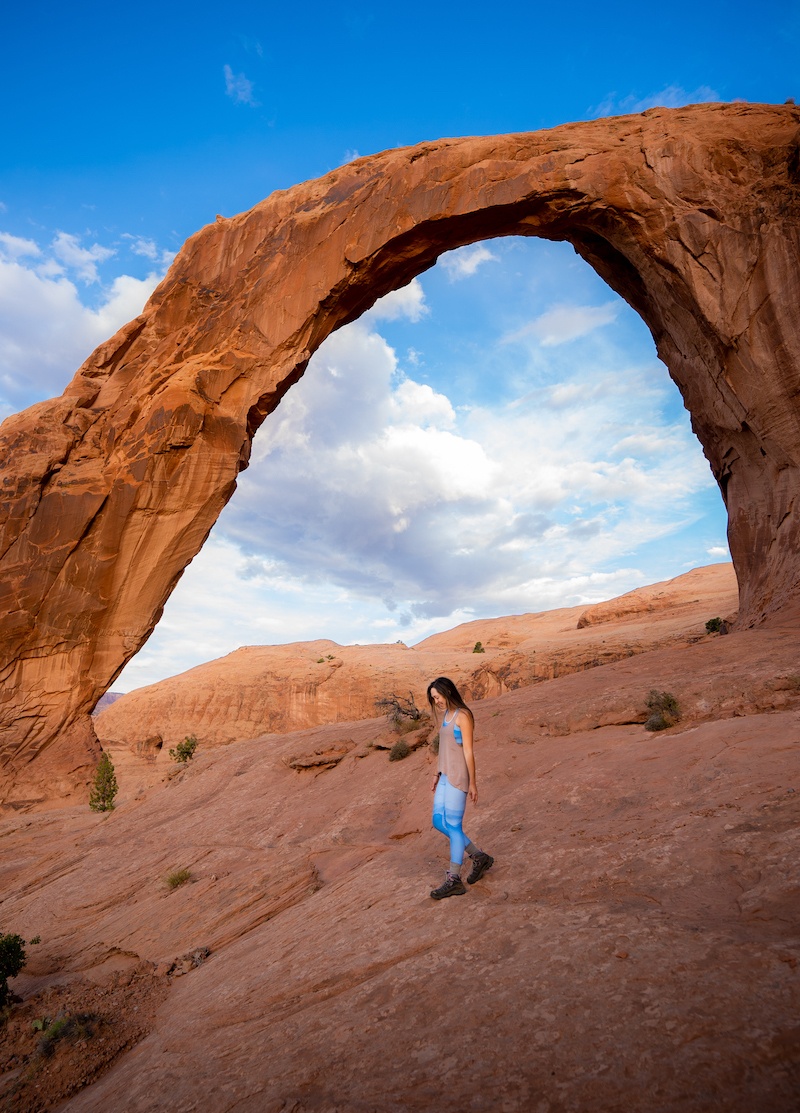 Moab is another one of those places where it's awesome to visit year-round. Since this charming town is right in between Arches National Park, Canyonlands National Park, and Dead Horse State Park, it's no surprise that it gets crowded in the summer months when tourism peaks. That's why an April visit is ideal. You can expect warm weather but won't have to deal with the crowds as long as you avoid spring break. Find out how to maximize your time in Moab here.
8. Maldives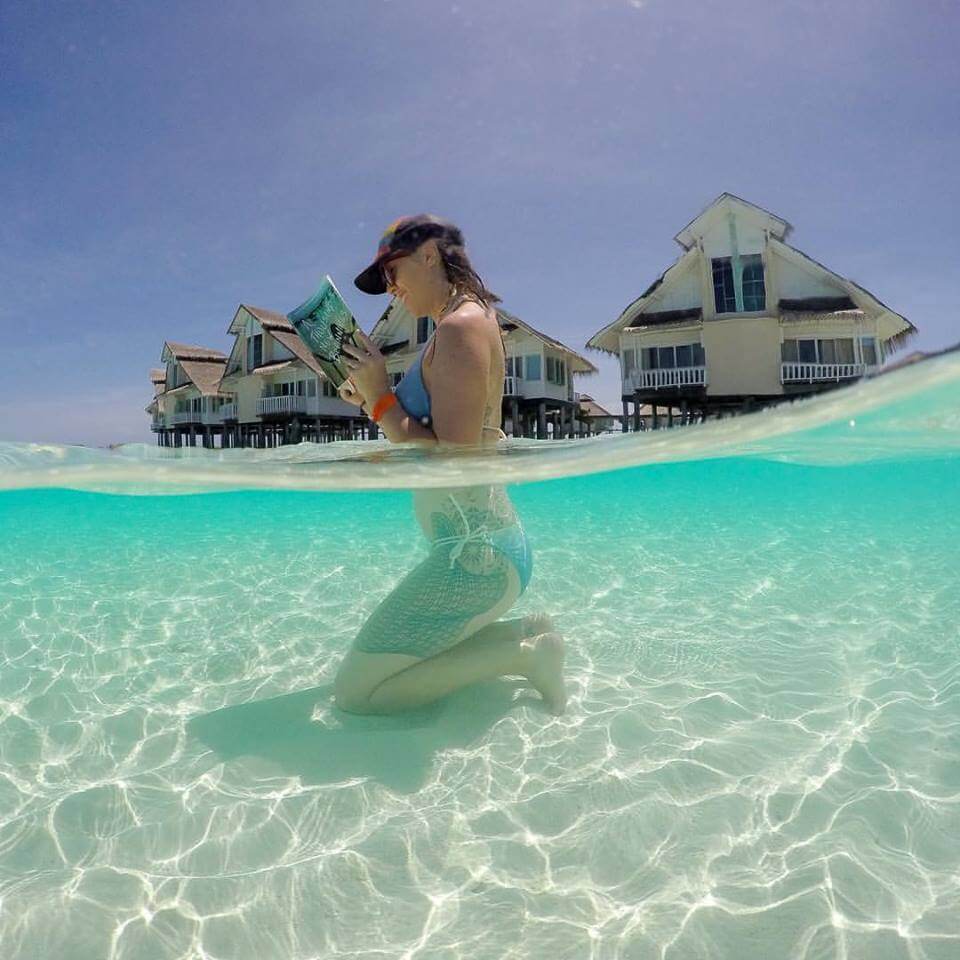 Sunny skies and crystal clear waters await you in the Maldives this April as you'll catch the tail end of the dry season. It's one of the best scuba diving spots in the world, and besides the incredible array of colorful fish, you might be able to spot a magnificent blue whale. Although Maldives is famous for its luxurious overwater bungalows that might give you sticker shock, it's completely doable to visit on a budget, and April is a good time to do so since it's not peak season.
9. Amsterdam, Netherlands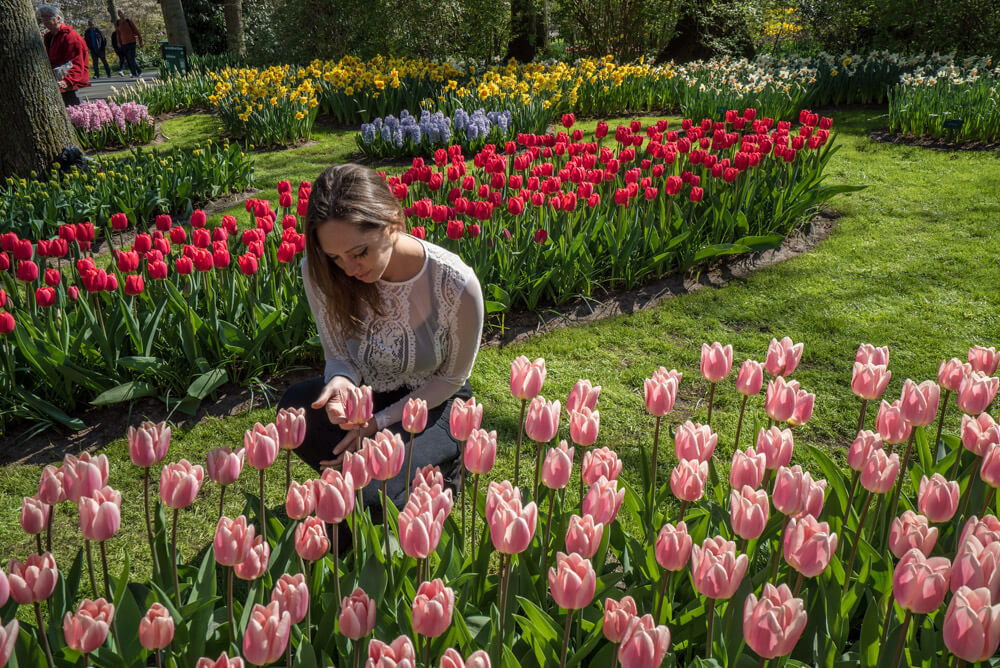 April is peak tulip time in and around Amsterdam, making it my top choice for when to visit this charming city. The best place to see the tulips is at Keukenhof Gardens, and you'll find a complete guide for how to visit here. Beyond seeing colorful blooms, April also sees excellent weather and thinner crowds. Rent a bike to explore Amsterdam as the locals do, and don't miss out on world-famous sites like the Anne Frank House and the Vincent Van Gogh museum.
10. London, United Kingdom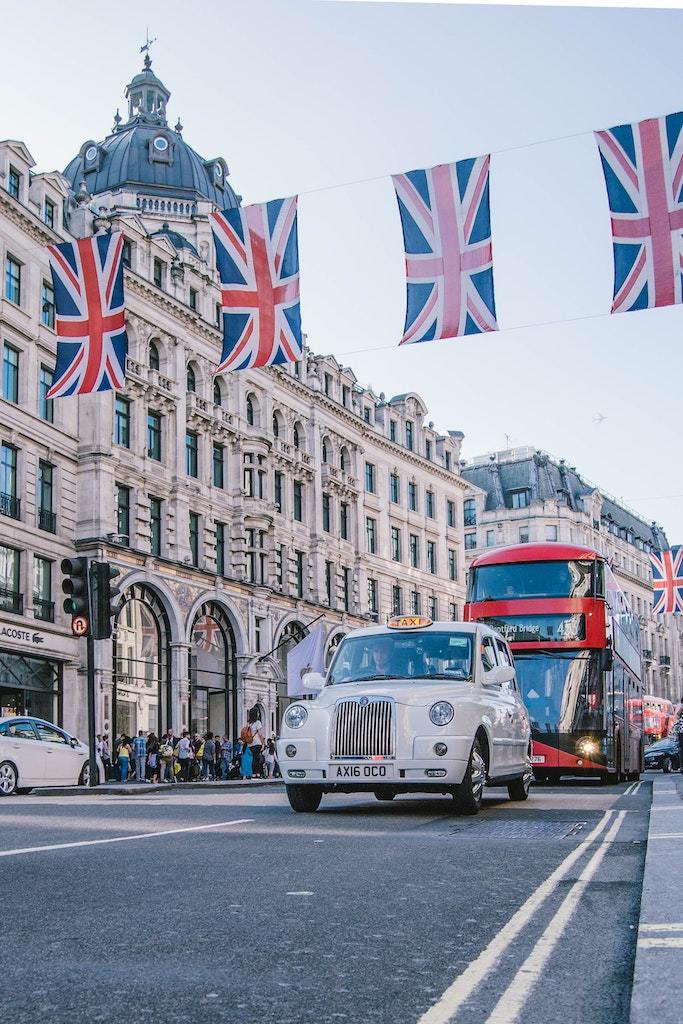 Winters in London can be harsh and grey, so it's no surprise that the city comes alive every spring in celebration of warmer weather, longer days, and brightly colored blooms. London makes its way to many travel bucket lists because there's always something exciting to do in this iconic city. If you're easily overwhelmed by big cities (same!), consider starting your trip with a fun double-decker trolley sightseeing tour so you can get a lay of the land.
11. Chiang Mai, Thailand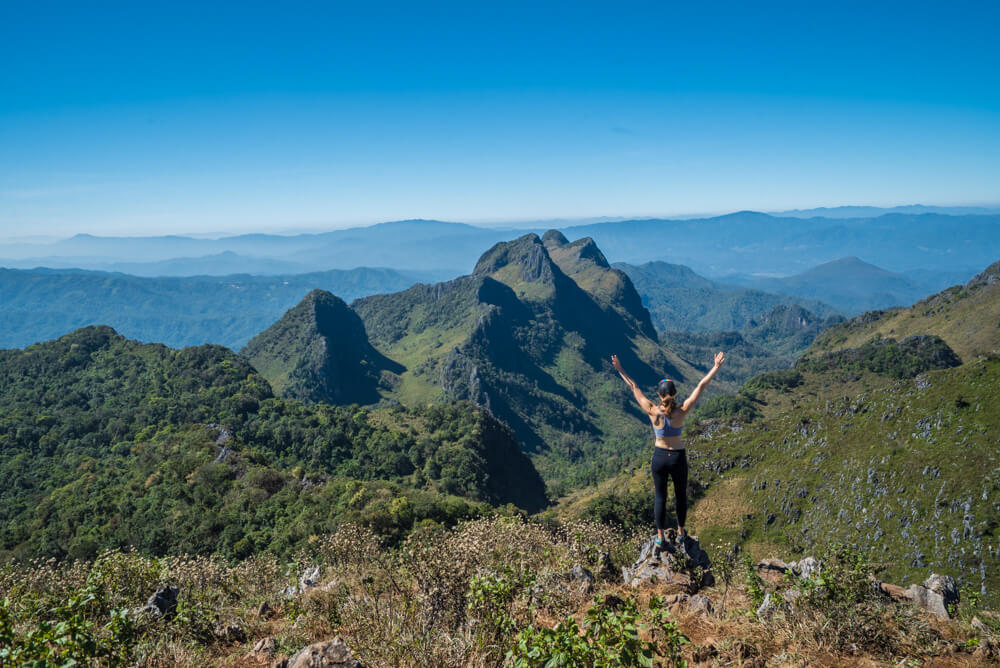 Chiang Mai is known as a backpacker haven in Northern Thailand, though it's so much more than that. Magical night markets, glittering temples, gentle elephants, and beautiful rolling green hills make Chiang Mai an absolute must-visit on any Thailand itinerary. April's hot and dry weather means the natural areas around the city won't be as lush and green as the rainy season, but since it's the tail end of peak tourist season, you'll enjoy thinner crowds. Spend you entire trip exploring Chiang Mai, or venture out on an epic daytrip. Either way, there's a good chance it might become your new favorite place in Southeast Asia.
12. Lexington, Kentucky, USA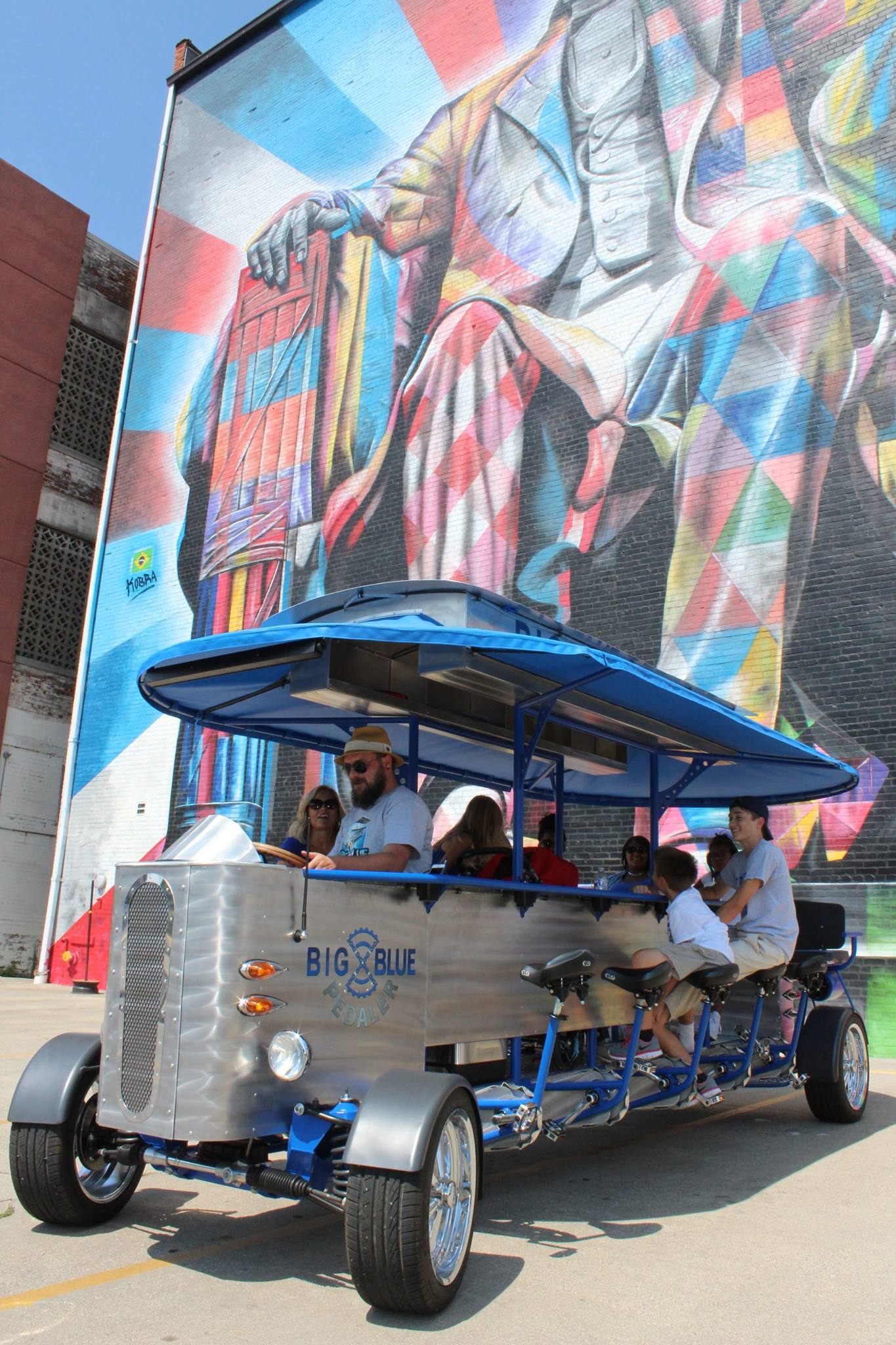 Although Lexington flies under many travel radars mostly undetected, it's a memorable city definitely worth a visit. Famous for its horse racing, bourbon, and history, there are plenty of things to do in Lexington. So, why April? For starters, the weather is beautiful. Temperatures are slightly chilly, with a mild breeze and a slight chance of a springtime shower. It's also the peak season for flowers like tulips, freesia, ranunculus, hyacinth, and anemones, which you'll see throughout the city.
13. Zambia & Botswana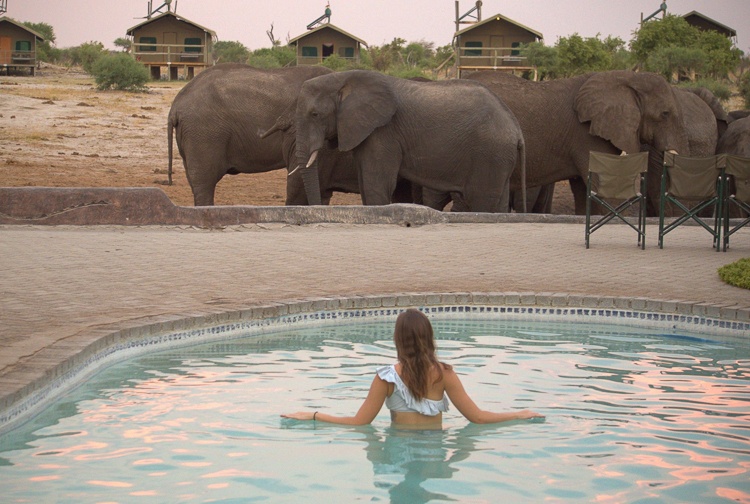 If you've been dying to go on safari, this is your chance. Visit Zambia and Botswana for the safari experience of a lifetime, splitting your time between South Luangwa National Park and Chobe National Park. You'll see majestic African elephants, elegant Springboks, ferocious lions, and plenty more species. Since the landscape is still green, yet the watering holes are starting to dry up and animals start to congregate in smaller areas, April's weather conditions are ideal for a safari. Better yet, it's not the peak season for tourism so you'll be able to enjoy the beauty of nature here without having to share it with many others.
14. Reykjavik, Iceland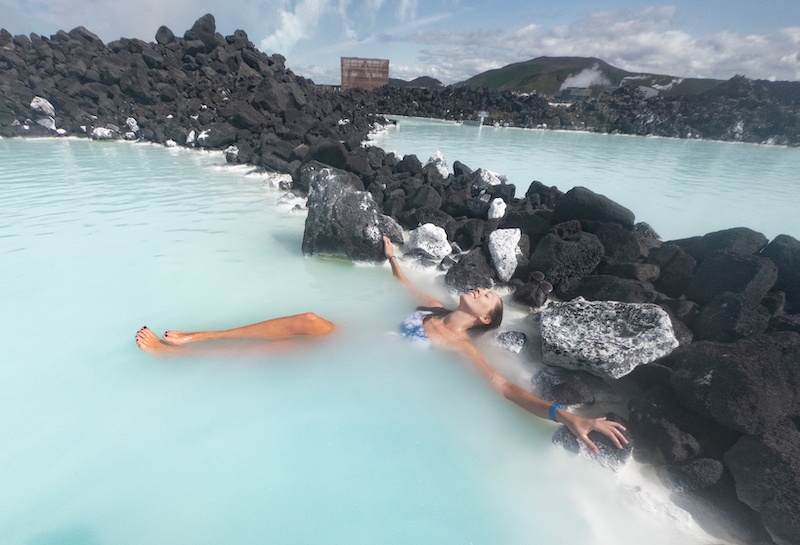 If Iceland has been on your bucket list but you're not about the freezing cold temps of winter or the insane summer crowds, April might be your shot to cross it off. Though it's still quite cold in Reykjavik this time of year, it's definitely more tolerable than the wintertime. That means you'll be able to fully enjoy the gorgeous Blue Lagoon, surrounding hot springs, and epic road trips.
Another huge perk of visiting Reykjavik in April is that you might be able to score a sweet deal on accommodations since it's still the low season. Considering that Iceland isn't exactly a cheap destination, saving money on anything is a win.
15. Antigua, Guatemala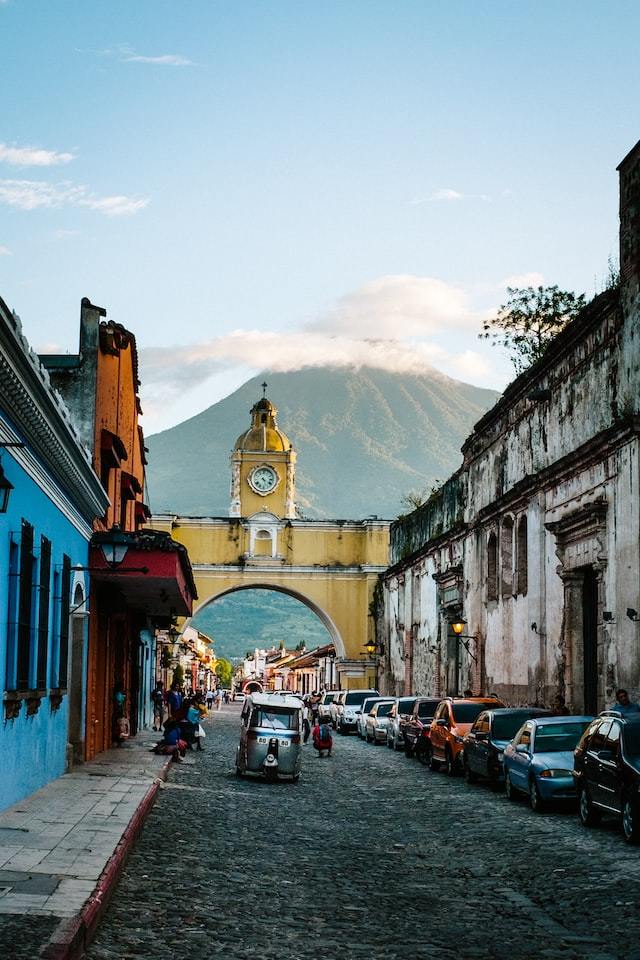 Pairing charming cobblestone streets with centuries-old architecture, Antigua might feel more like the Spanish countryside than Guatemala. As one of Central America's best places to visit, Antigua offers travelers a healthy dose of adventure, natural beauty, and hospitality.
April is a fantastic time to explore Antigua because it's the end of the rainy season, there's plenty to do, and it's not peak tourist season as long as you avoid spring break. If you're feeling especially daring, climb the legendary Acatenango Volcano.
***