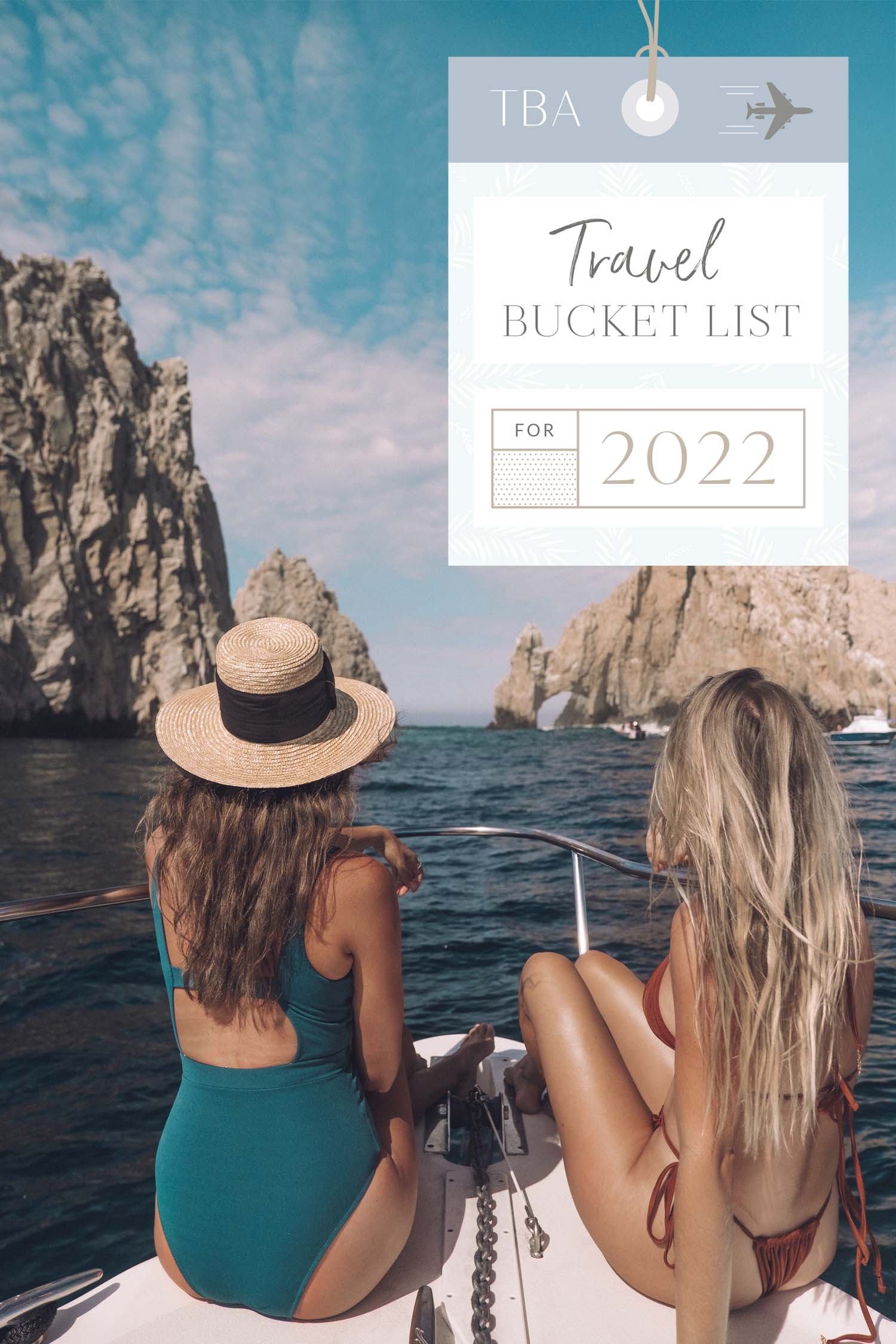 Goodbye, 2021. It's been a wild ride! As we put another year behind us, it's time to start looking forward.
If there's one thing I've learned over the past couple of years it's that you never know what the year will bring. That's why these days I'm more focused than ever on creating special experiences rather than just ticking countries off my must-see list.
So, for 2022, let's talk about experiences that you can have anytime, anywhere. Whether it's luxury or budget in Bali or Boston, here are 12 epic experiences for the next 12 months.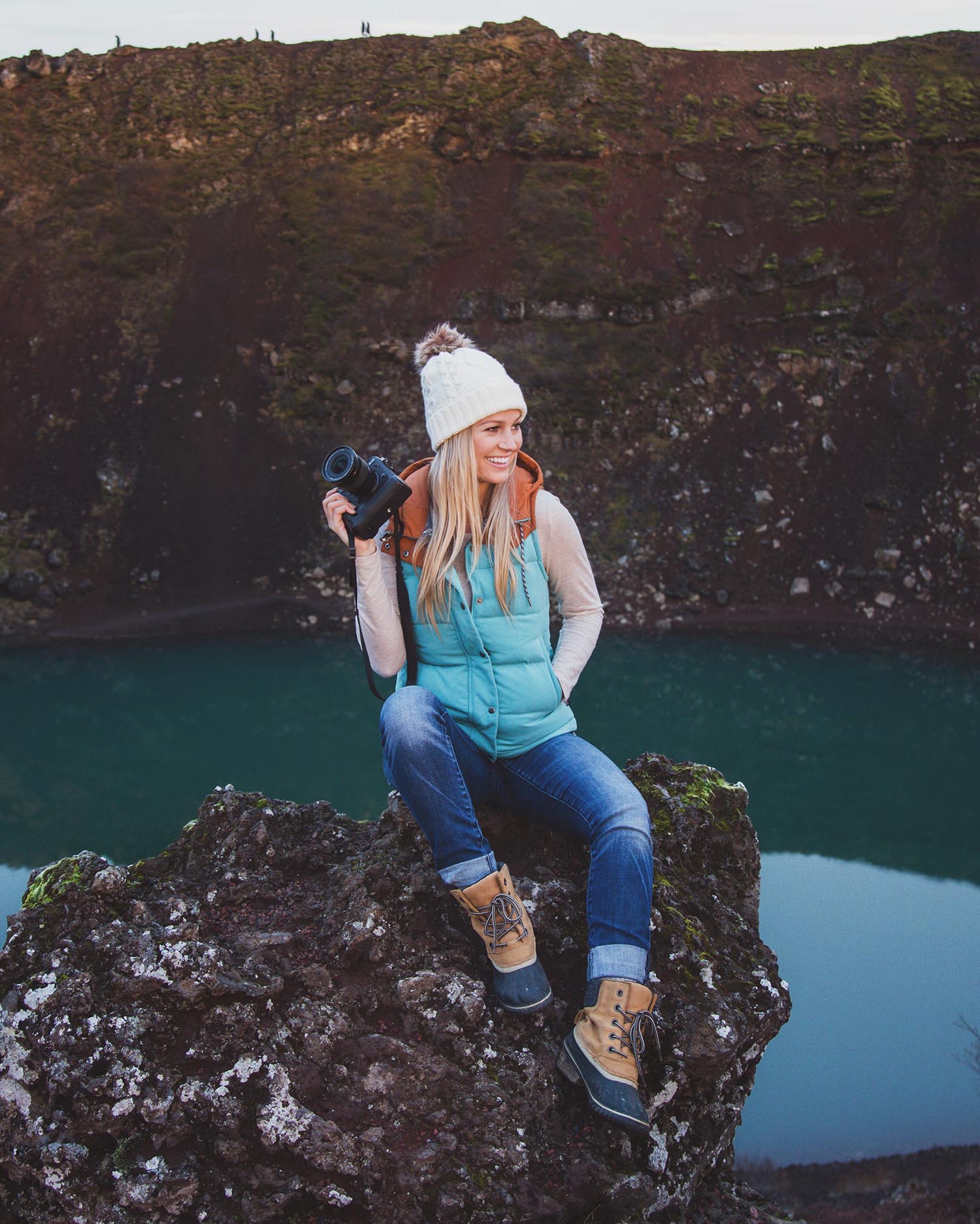 Go on a Solo Trip
Going on a solo trip is one of my number one recommendations to ANYONE and even though I've done it countless times, it's continually on my yearly bucket list.
Make this the year of YOU. Rather than focusing on what you want to change about yourself in the new year, let's talk about what you're going to embrace. Dig into the things you love and treat yourself.
Traveling solo gives you the opportunity to dig deeper into destinations and nerd out on the things you truly love.
I know it's intimidating to put yourself out there, and that's what makes it so rewarding. Grab my pack of solo travel guides and get inspired. Whether you take the plunge to cross the world solo or just treat yourself to a fancy dinner, this is your year to get out there.

Go on an RV Trip
Renting an RV was another one of my 2021 highlights and it's definitely one for your bucket list. Popping popcorn and roasting s'mores in front of an Airstream was a perfect escape. Removing all the distractions gives you time to connect and totally unwind.
It also opened my eyes to the amazing options out there. 
If the past couple of years have taught me anything, it's that you don't have to go far to have an adventure! I'm based in San Diego and California has so many cool campsites — but, to be perfectly honest, it doesn't matter where you live!
Getting out into the great outdoors and making memories is what it's all about. 🙂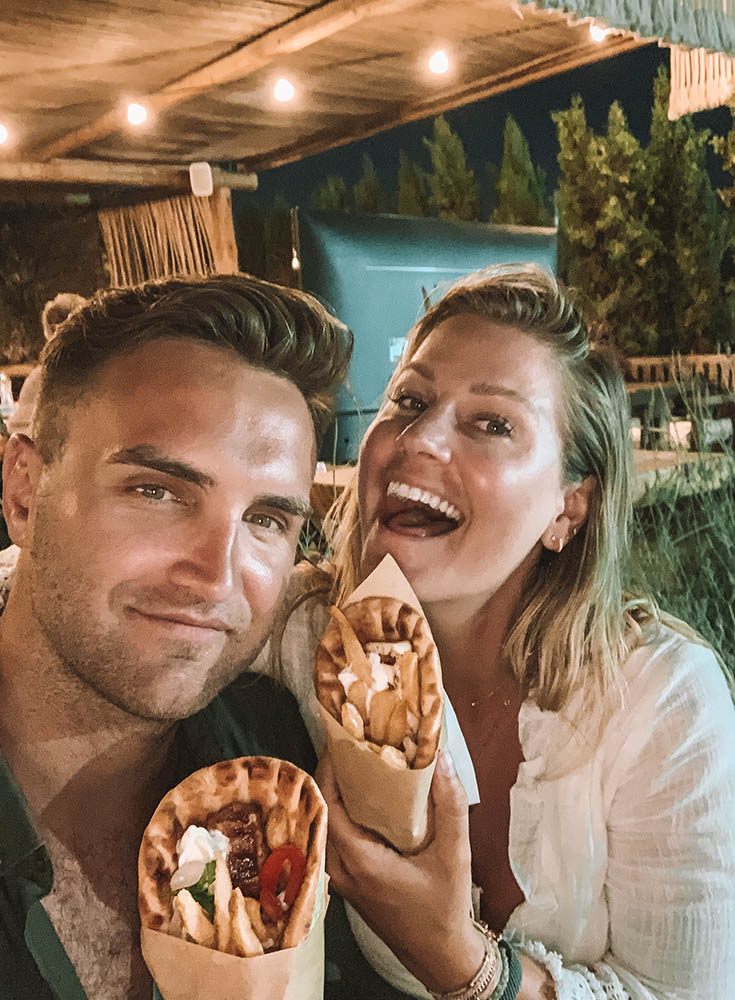 Go on a Romantic Getaway
What's better than spending time with that special someone? While it sounds cliche, it is crucial to get run away together every now and again. Jetting off on a whirlwind romantic getaway will breathe fresh air into your relationship and your life.
Exploring the most romantic hotels in the world, whether they are in your own hometown or across the globe, and luxuriating with your fave person in the world is the ultimate treat.
Not really a bubble bath and champagne for two kind of gal? Get physical! Go off the beaten path. An adventurous couple's escape will make your heart skip a beat. Jump out of a plane together. Learn about the mating habits of penguins. Explore the wide-open world.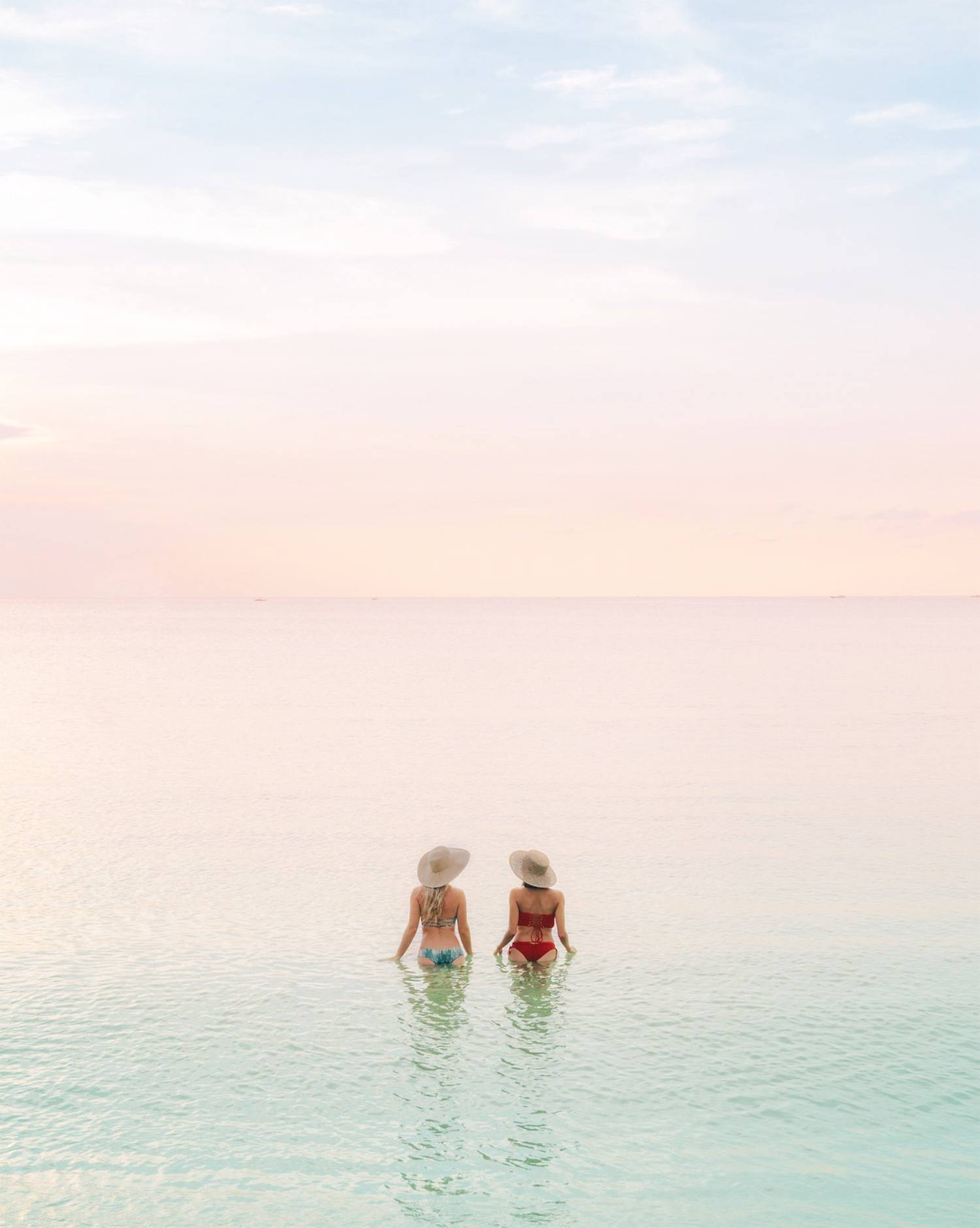 Go on a Girls' Trip
Bring the whole crew back together for a girlfriend getaway.
Glam it up in Vegas and dance until dawn. Connect with your besties and yourself on a wellness retreat (hosting a wellness retreat with your friends is easier than you think, by the way).
It's all too easy to get caught up in life and disconnect from your friends. Just a single night away can change everything. Whether it is sweatpants and chick flicks or sequined minis and cocktails at sunrise, it's always worth it.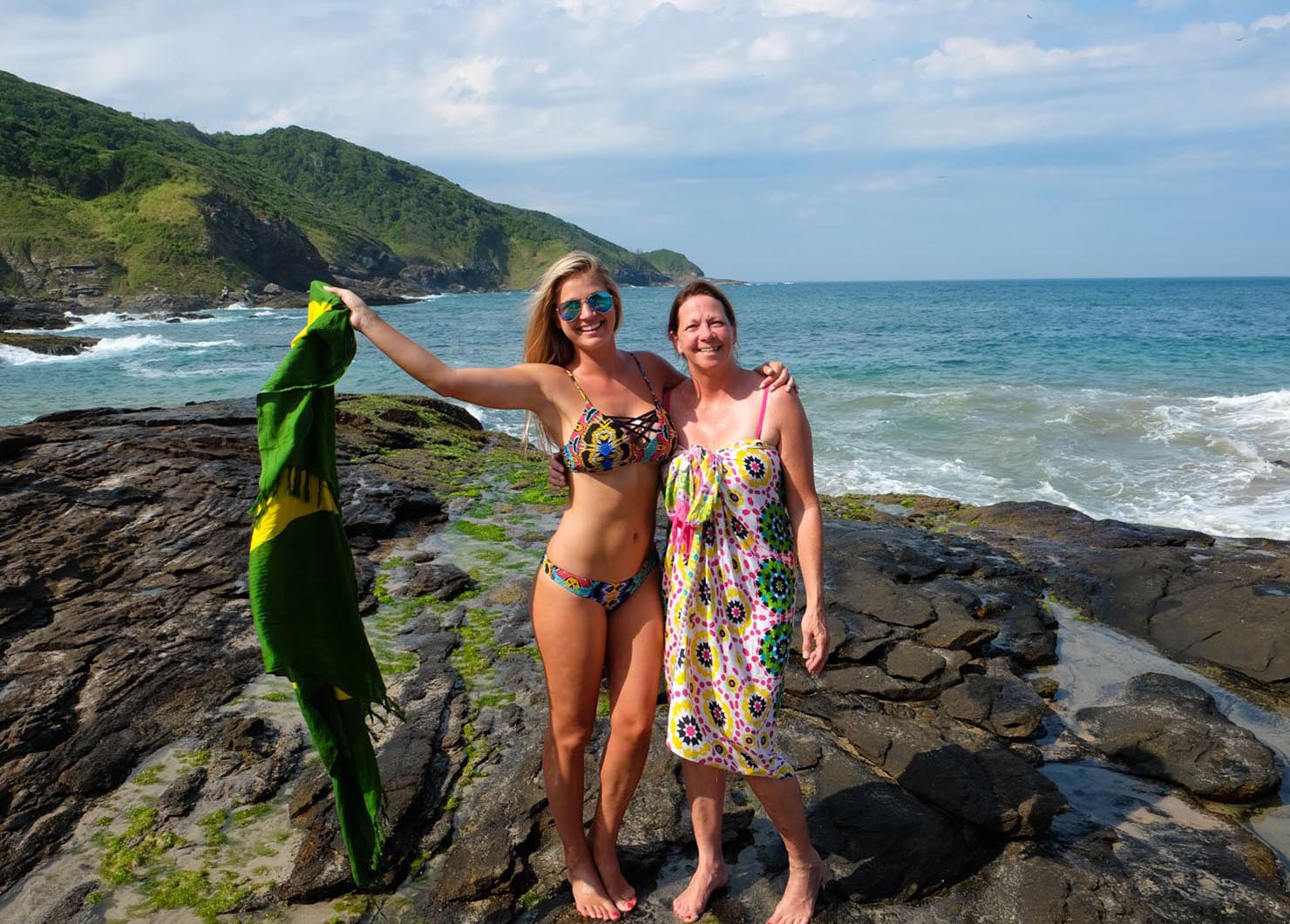 Go on a Trip with Your Mom
Of all of the greatest women in the world, my mom is at the very top of my list — and yours probably is too! So, why not treat her? Plan a special escape. Create memories together.
Wander amongst the vineyard and taste the latest vintages. Treat yourself to foodie delights. Hike to the top of the highest mountains. Check out my list of the Best Hotels for a Mother-Daughter Getaway in the United States and create memories that you'll cherish for a lifetime.
While you could travel the world, there are so many incredible domestic experiences to be had. Here are the Top Mother-Daughter Weekend Getaways in the United States!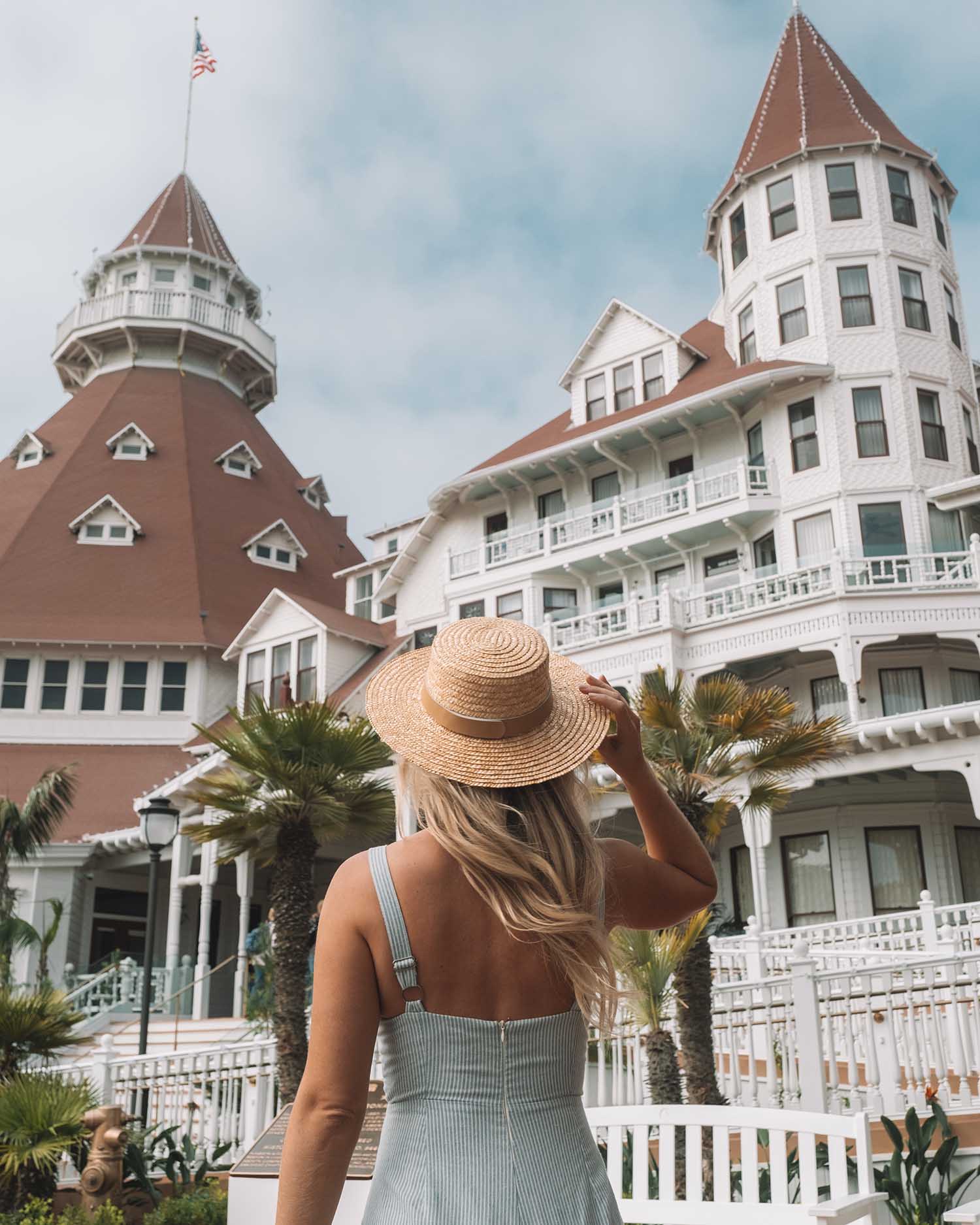 Hotel del Coronado in San Diego
Plan a Staycation in Your City
There has never been a better time to master the art of the staycation. Explore your city like a tourist. Book a room at the nicest hotel in town. Live like a queen without setting foot in the airport.
You don't need to cross the globe to have the adventure of a lifetime. Wherever you live, I bet there are incredible gems right outside of your door that you fly by every day.
Take the time to check out a local gallery. Hop on a tourist bus. Hike through the forest. Do whatever it is that you normally don't do.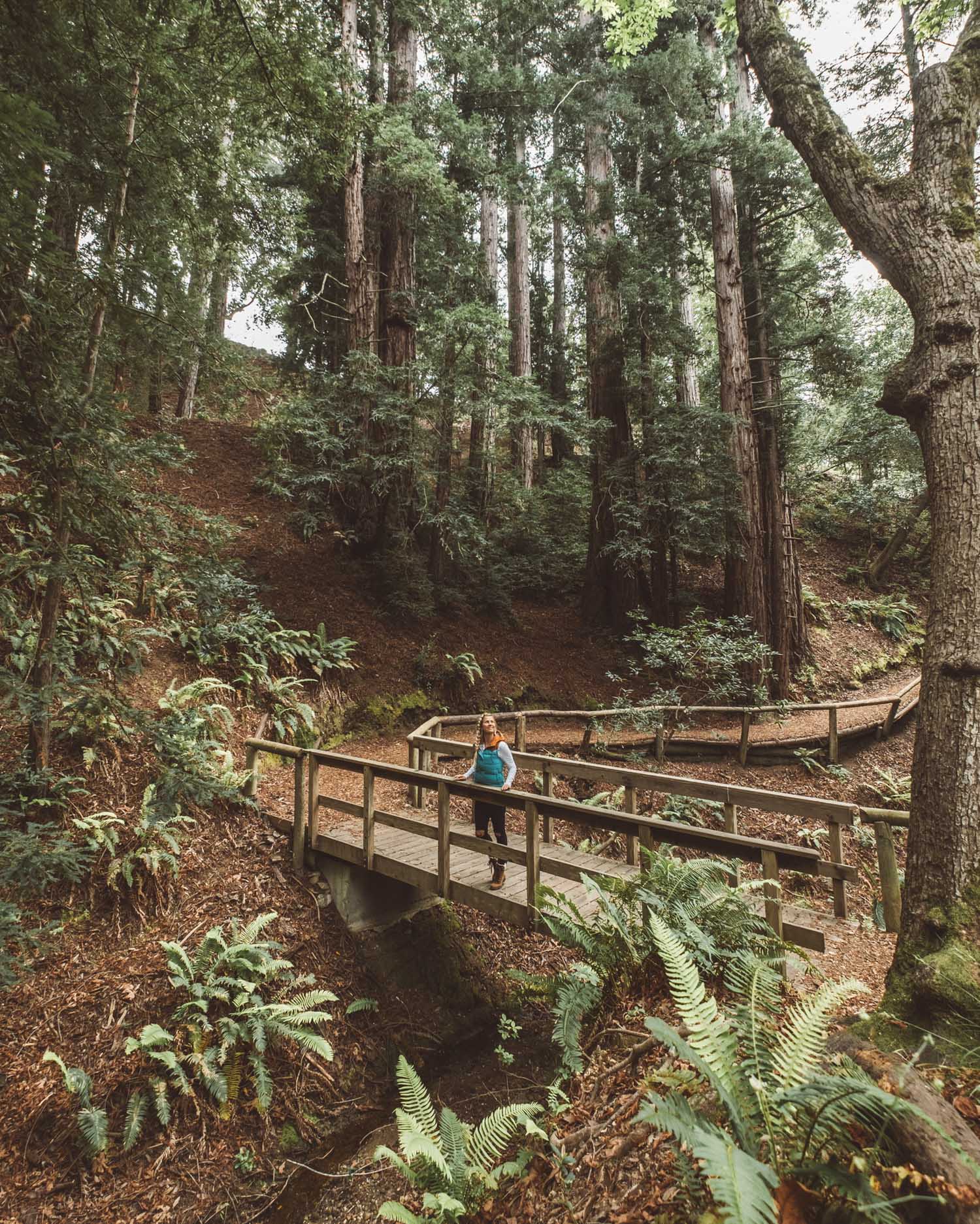 Hike Through a State or National Park
As much as I love jetting off to a far-flung spot, it's not the most sustainable hobby. That's why I'm forever searching for ways to reduce my carbon footprint while feeding my wanderlust. One perfect solution I've found is state or national parks.
Driving less than an hour from home and getting lost in the towering trees and rolling hills, I feel a million miles from home.
Exploring the national parks of California, hiking the Mighty 5 of Utah, soaking in the beauty of the Rocky Mountains, and the other incredible national parks around the world, is literally a breath of the freshest air.

Go Camping
Camping is one of the most underrated trips. From camping in California to glamping adventures through Namibia, some of my best memories in recent years have been sleeping under the stars.
After you've found your new favorite national park, pitch a tent. Or just head out to the backyard with a haul of s'mores supplies.
One of my best tips to prepare for any camping trip — get your gear sorted out!
While being spontaneous and hitting the road when the mood strikes you seems like fun…trust me, sleeping on a comfy camping mattress and having tools to cook with make the trip so much more enjoyable! Here's my ultimate campsite packing gear guide!

Go on a Wellness Retreat
While I love a non-stop adventure through the world's greatest concrete jungles, sometimes it is better to go low-key.
From wellness hikes in Utah to chill retreats in Tulum, sometimes you just need a bit of downtime.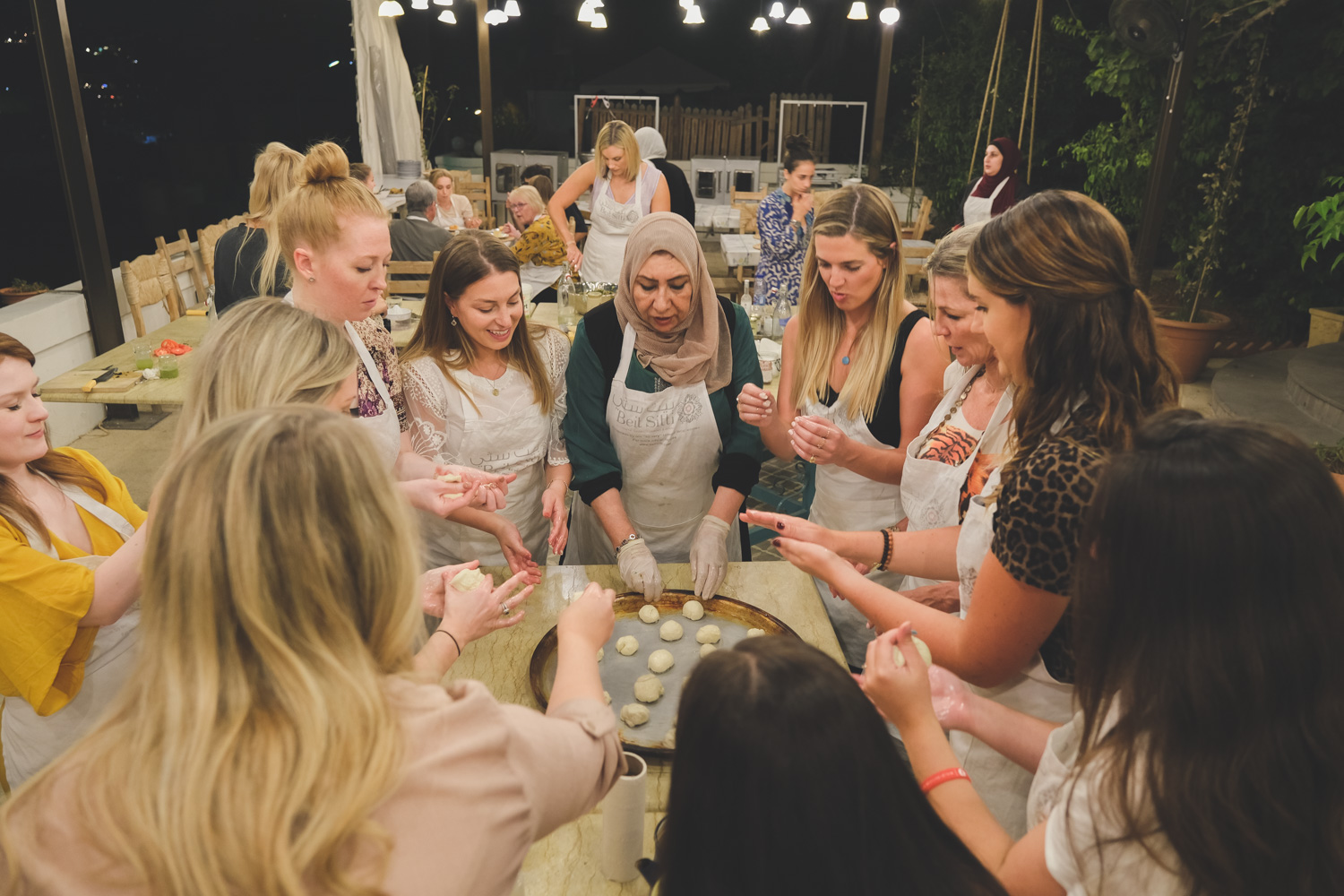 Cook a Dish from Another Country
One of the highlights of every adventure for me is the local food! I relish the opportunity to eat my way from the top to the bottom of any country.
When we were all stuck home and getting busy in the kitchen, I worked on satisfying my cravings for flavors unknown.
As a devoted foodie, globetrotting through the kitchen was the next logical step. In case you missed it, I've dedicated a whole section of my blog to my most cherished recipes from around the globe.
From France to the Philippines and beyond, you guys sent me seriously impressive eats inspiration to add to the recipes I've been collecting around the globe. Whether you choose to participate in a cooking class or try a new recipe at home — I encourage you to try something new!
Make one, make 'em all, and be sure to try one of my top picks: Georgian cheese and egg bread.

Find a Flower Field
Nothing melts stress away like taking the time to stop and smell the roses. From the French lavender fields to the Dutch tulips to the Arizona desert blooms, hunting blossoms is one of life's great simple pleasures.
Soak in the beauty of the world's best destinations for flowers and appreciate the incredible natural wonders.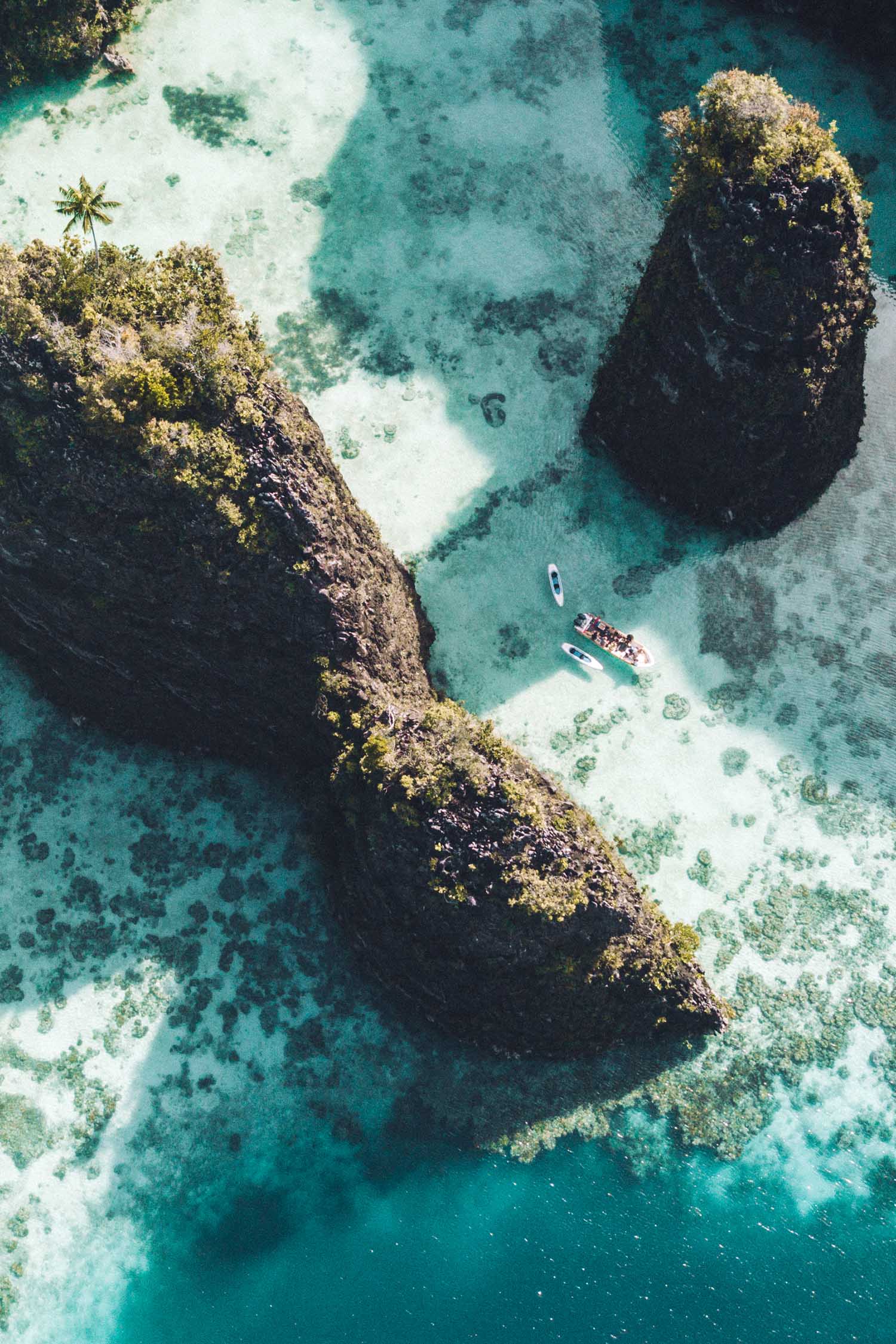 Raja Ampat, Indonesia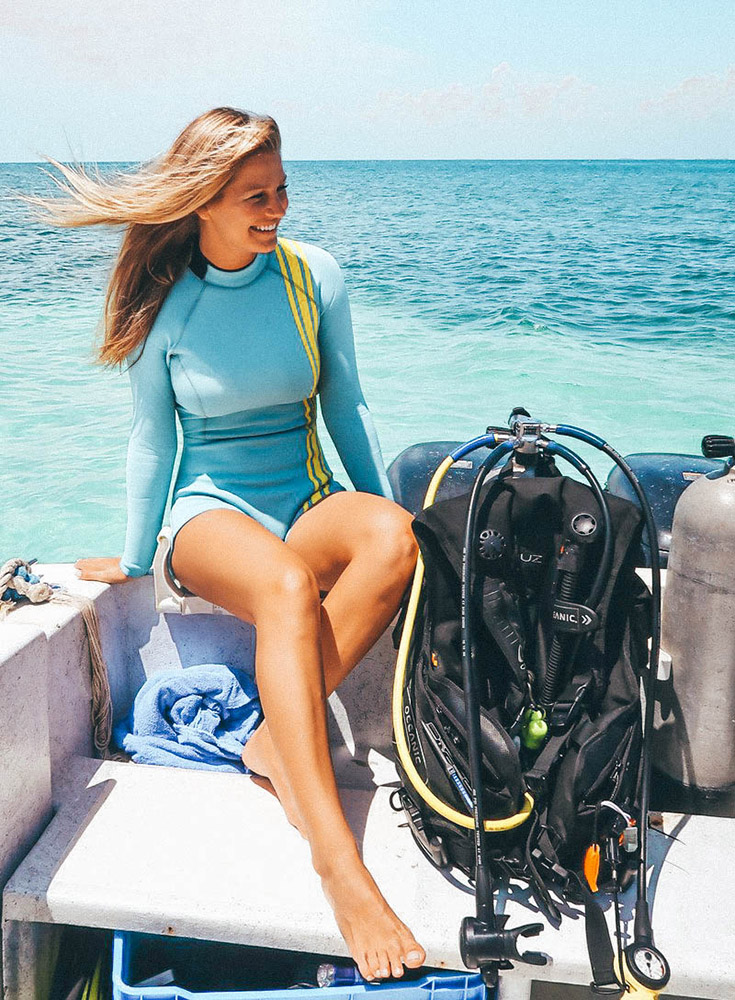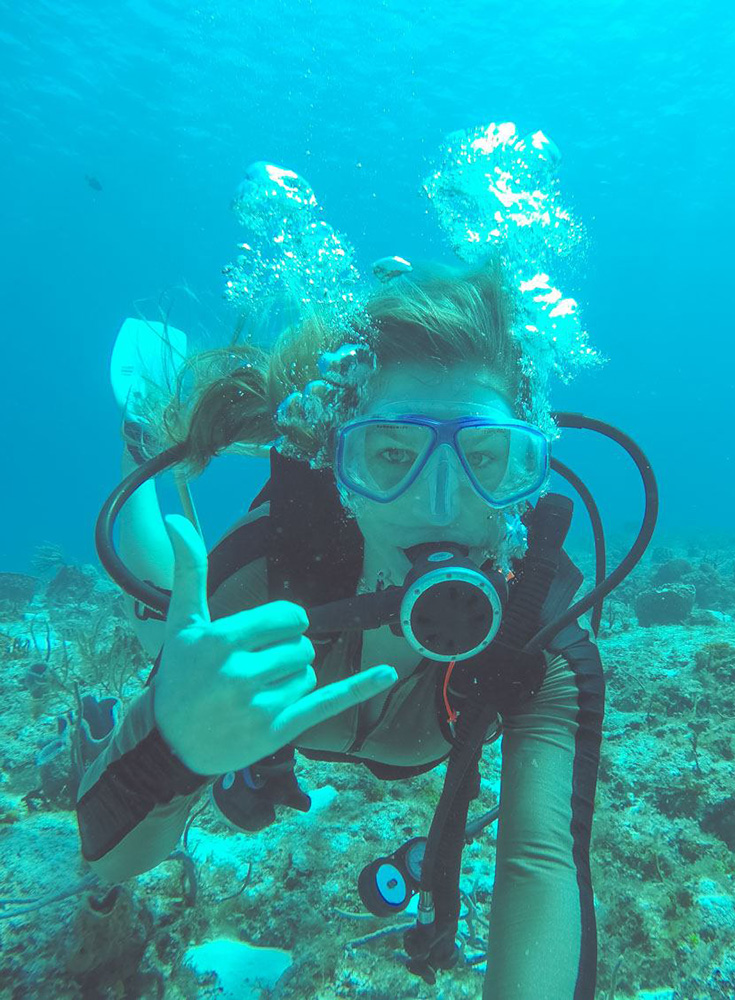 What experiences are you looking to have this year? What's on your travel bucket list for 2022? I'd love to hear in the comments below!
And, in case you want to check and see what you crossed off of last year's list, here's my 2021 Travel Bucket List.
Cheers to the new year!