Packing used to be my least favorite part of traveling. I would stress over how much to take with me, worried about forgetting something, and end up bringing way to many items. However, I've learned how to pack like a pro after years of traveling, and I'm here to share some of my best tips on creating your weekend packing list.
Here is your ultimate weekend packing list, broken down by destination and season:
Essentials for Any Weekend Trip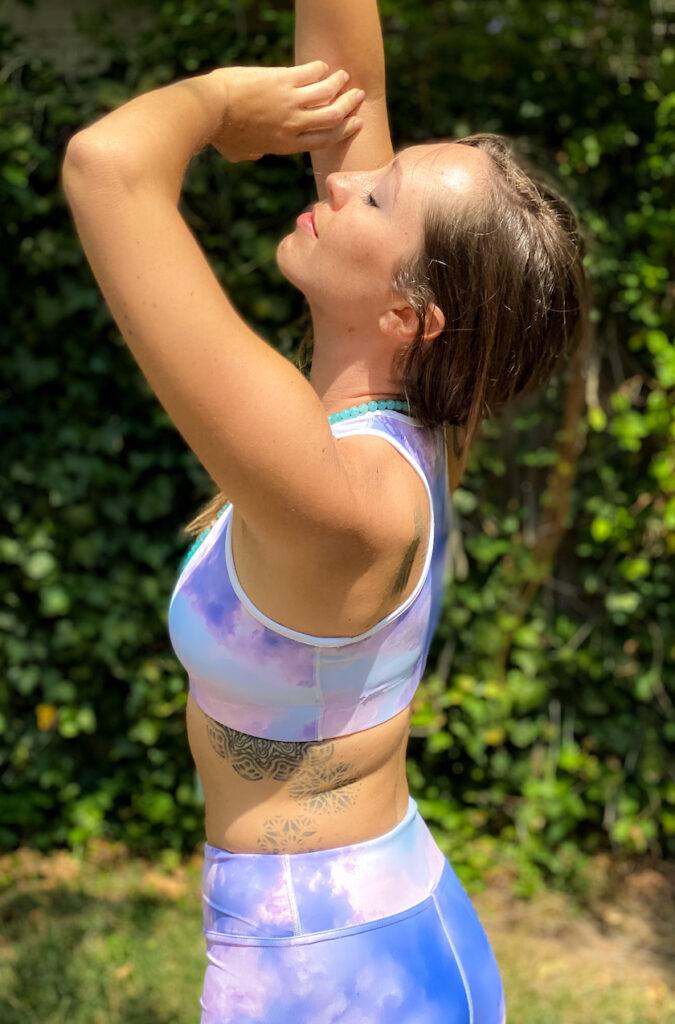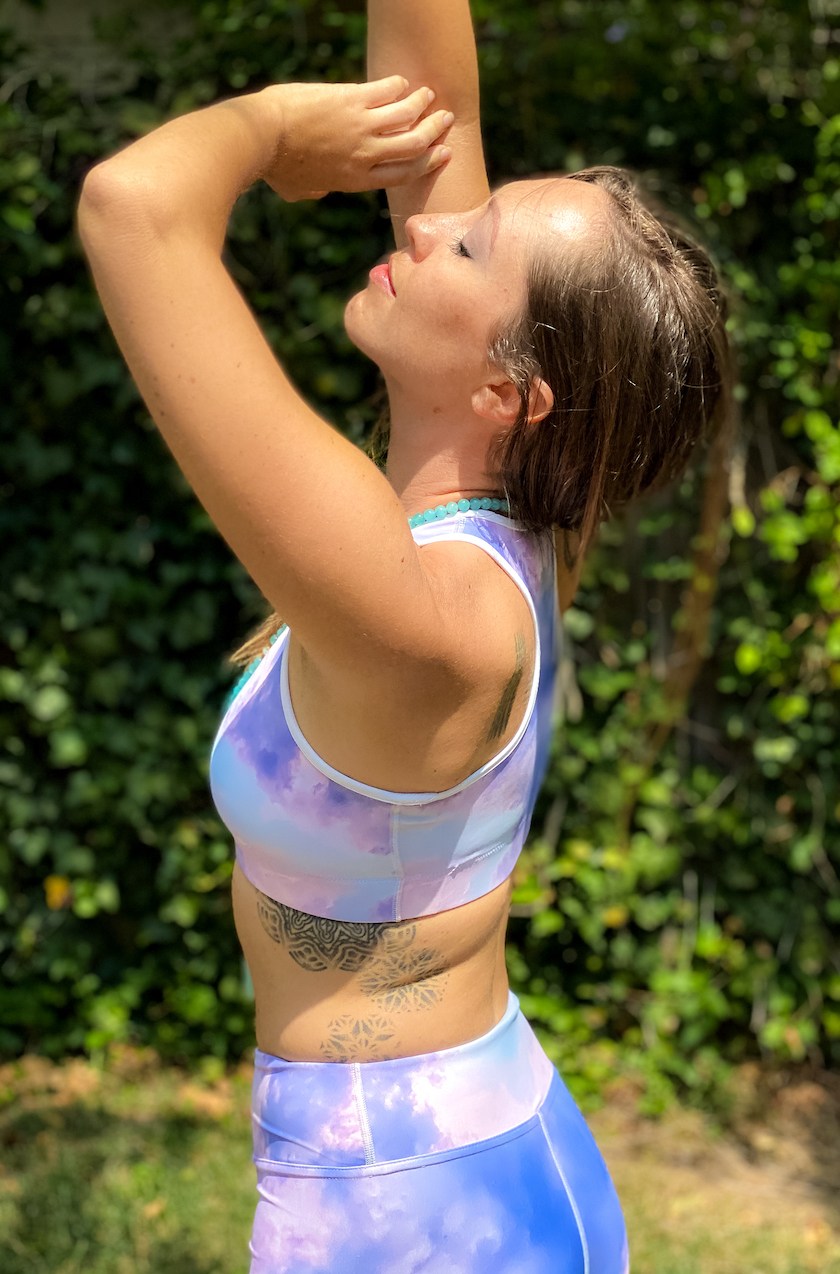 Regardless of where you are going and what you plan to do during your weekend trip, there are certain things that are essential. There's nothing worse than getting to your destination, super excited for the trip ahead, and realizing that you've left one of your essentials at home. Essential items vary, so here's a quick breakdown of the most important things you should pack on a weekend trip:
Comfortable shoes
No matter where you go or what you plan to do on your weekend getaway, you'll need a comfortable and functional pair of shoes. Maybe it's your favorite worn-in sneakers, or perhaps your go-to sandals. The key here is that they are shoes that you have already worn enough to break them in. A weekend trip is not the time to break in your new Doc Martens, everyone.
Remember to bring comfortable shoes that are also versatile enough to go with any outfit that you bring. That way, you can bring less and rest easy knowing you have the perfect shoes to match your carefully chosen outfits.
Here are my favorite comfy and functional shoes:
Mix & Match Outfits
This is less of a list item and more of a suggestion for how to choose the clothing you bring with you on your weekend trip. You might be thinking "okay, 3 days means 3 looks" but you can actually do much more with fewer items of clothing if you bring pieces that you can mix and match.
For example, I always pack for weekend trips with just one pair of bottoms. Whether it's my favorite pair of jean shorts or high waisted pants, I just bring one pair. Then, I choose 2-3 tops that look great with those bottoms. Depending on the weather, I might throw in a layering piece or two, like a sweater or kimono. I always bring just one dress that can be dressed up for a nice dinner or dressed down for a casual day out and about. Throw in a skirt that also matches the tops you've chosen, and now you have plenty of outfits to choose from.
Packing with pieces that can be mixed and matched gives you more flexibility to adapt to both the climate and occasion while you're traveling. Instead of 3 perfectly curated outfits, you've now got at least 7 outfits in your travel wardrobe without having to pack anything extra.
Undergarments
The key to being as comfortable as possible when you travel is packing undies that you feel good in. If your weekend trip involves long car rides, opt for breathable cotton undies and plenty of them. I always bring double the amount of underwear that I actually need because when traveling I tend to feel more comfortable being able to change them out. Maybe it's just me and maybe that's TMI but hey, nobody likes sitting in their own butt sweat for hours on end and then worrying if they have enough undies to last them the whole weekend.
As far as bras, I am one of those gals that truly believes that less is more. I love a good go-with-anything bra, and I tend to just bring one with me when I go on weekend trips. If that's not your style, you do you. But having one good one that you can wear with anything is the way to go, especially if you're packing light. If you do want some variety, choose one regular bra and one sports bra.
So, opt for 5-6 pairs of undies, one everyday bra and one sports bra.
Toiletries
Toiletries is another category where I tend to go with the "less is more" approach. Especially when traveling for the weekend, go for products that have multiple uses or small travel sizes. One sort of "hack" that I use when traveling is opting for solid shampoo bars and using them as body soap as well. I've been using this one from Lush for the last few years and it has a lovely smell and natural ingredients that I feel good about washing both my hair and body with.
If you're a skincare junkie like me, remember that it's okay if you don't follow your elaborate skincare routine for a few days. Treat your skin extra nice during the week so you don't feel so bad skipping a few steps while you're away for the weekend. Keep it simple with an easy cleanser + moisturizer + SPF routine, bringing each product in a smaller container if you can.
Consider bringing a mini hairbrush if you're packing light. You might also want to bring a sheet mask with you to treat yourself on the journey to your destination. I find that sheet masks always make me feel like I'm not missing my skincare routine as much and they're lightweight and easy to pack.
Once you have all of your toiletries, you'll need somewhere nice and compact to store them. Consider this roll-up toiletry bag that is perfect for a quick weekend trip.
Tech essentials
Chances are you've experienced that feeling of "oh crap" when you realized that you've left your phone charger at home. Buying a new one just for a weekend trip is kind of a bummer, so try having a designated bag or pouch for all of your tech accessories. Throw in your phone charger, external battery, headphones, or anything else you know you'll use during your trip.
Daypack
While you're out exploring a new place or even enjoying your own city during a staycation, you'll definitely want to have a bag big enough to bring along your water bottle, snacks, extra layers, or anything else you need for a day of adventure. A comfortable backpack is a great option because it's hands-free and allows you to bring everything you need, nicely organized inside.
Here are my daypack favorites:
Outdoor Adventures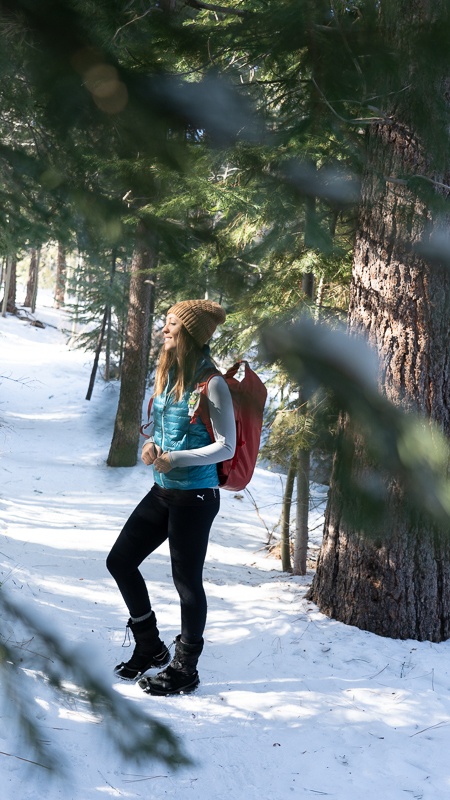 If your weekend trip involves getting out into nature, there are certainly some add-ons to your essentials list to consider. Whether you'll be out in the boonies or just camping in a local state park, here are some items to consider adding to your weekend packing list:
Hiking boots or sandals
If you're like me, you want to pack as few items as possible. I tend to avoid packing bulky items that have only one use. You might think you'll need a heavy-duty pair of hiking boots for your outdoor adventure, but you'd be surprised at how many companies have lightweight and versatile options. Maybe you already have a favorite pair of hiking boots that are perfectly broken in, but in case you're looking for some, these Tevas are awesome.
If you're doing more gentle hikes or planning on checking out bodies of water, you might want to opt for a hiking sandal instead. I like Chacos for their durability, even if you're guaranteed to get gnarly tan lines on your feet.
Waterproof layer
When you're out in nature, there's always a chance that you could get stuck in the middle of nowhere during a rainstorm. For that reason, make sure you have a waterproof layer to keep you warm and dry. This might be a rain jacket like this Northface one, or this pack rain cover for your backpack.
Camping gear
Lucky for you, we have an entire post about preparing for your camping trip. To keep it simple, here are the basic things you need for a weekend camping trip:
Beach Getaways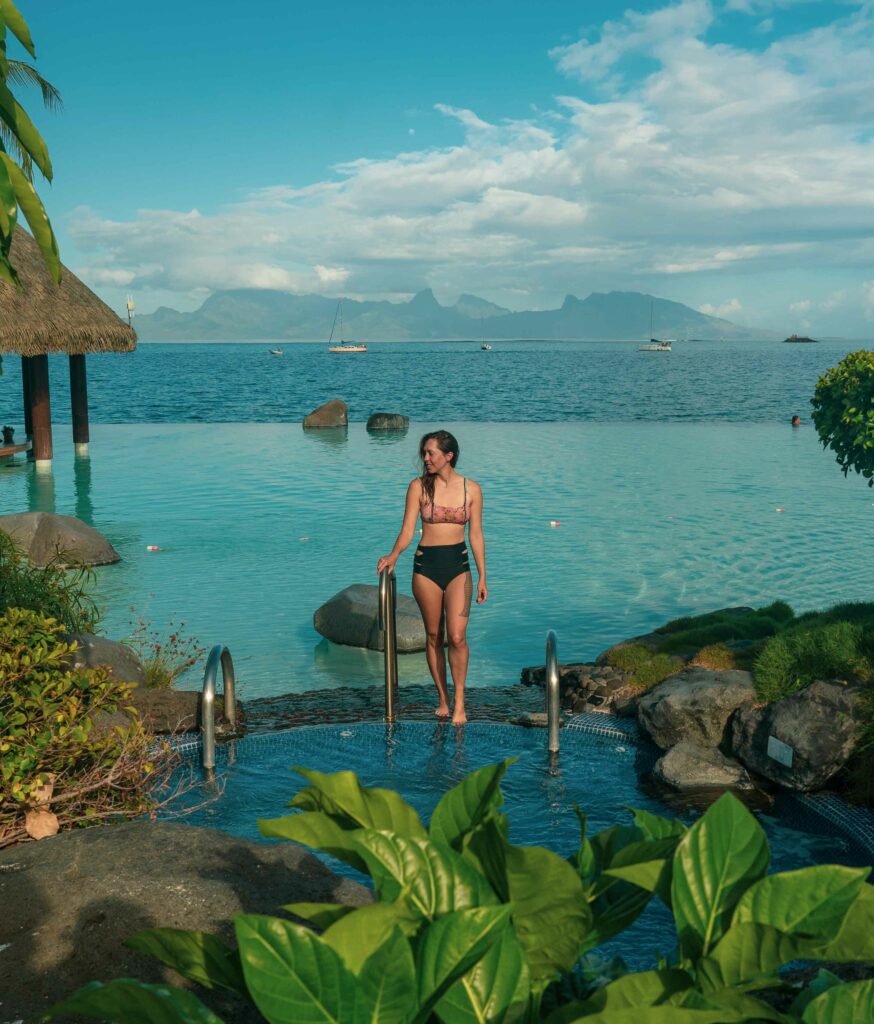 Everything from the essentials above will apply to a beach destination, plus a few more items. Here are a few things you'll want to make sure to pack for your next weekend beach getaway:
Swimwear
I always bring just one swimsuit with me when I go on quick beach trips. Some people like to bring more, especially if they want to get some nice photos on the beach and hey, they're super lightweight so go for it. Here are some of my swimwear go-to items:
Beach towel
Is it too bold to say that the era of bulky beach towels is dead? Let's face it, nobody wants to lug around a chunky towel and then spend an embarrassingly long amount of time shaking all the sand out of it. Opt for a more lightweight option like this Turkish beach towel.
Reef-safe SPF
Even nowadays when we know how much chemical sunscreens contribute to bleaching coral reefs, there are still so many sunscreens on the market that don't take the environment into consideration. Go for a mineral sunscreen instead, like this one from Sun Bum. Mineral sunscreens have non-nano zinc dioxide as the primary active ingredient, so some have much more of a white cast which can be hard to rub in. It's worth it, though, because you won't be damaging the very coral reefs that you might be at the beach to see!
Sun protection
Besides sunscreen, you'll want to bring a couple things to protect your skin from the sun's harsh rays. Bring some sunglasses and/or a wide brim beach hat to shield your eyes and face.
City Destinations
When traveling to a city destination for a weekend trip, you might want to back a little more extravagantly and show off a bit more of your personal style. For that reason, here are a few things to add to your essentials to adapt to a city destination:
One extra special outfit
Since you'll be away for just a weekend, you'll probably one need one of these. By "extra special outfit," I mean one dressed up outfit for a fancy dinner or event. For you this might be a dress and heels, or even just a dressy top to go with your favorite pair of jeans. Whatever it may be, bring one outfit with you that has a little extra pizazz just in case you plan to do something extravagant.
Money belt
Sometimes due to a city's denser population and the fact that it may be unfamiliar to you, it may be a good idea to bring a money belt for your money and cards while you explore. This one will do the trick.
Dressing for the Seasons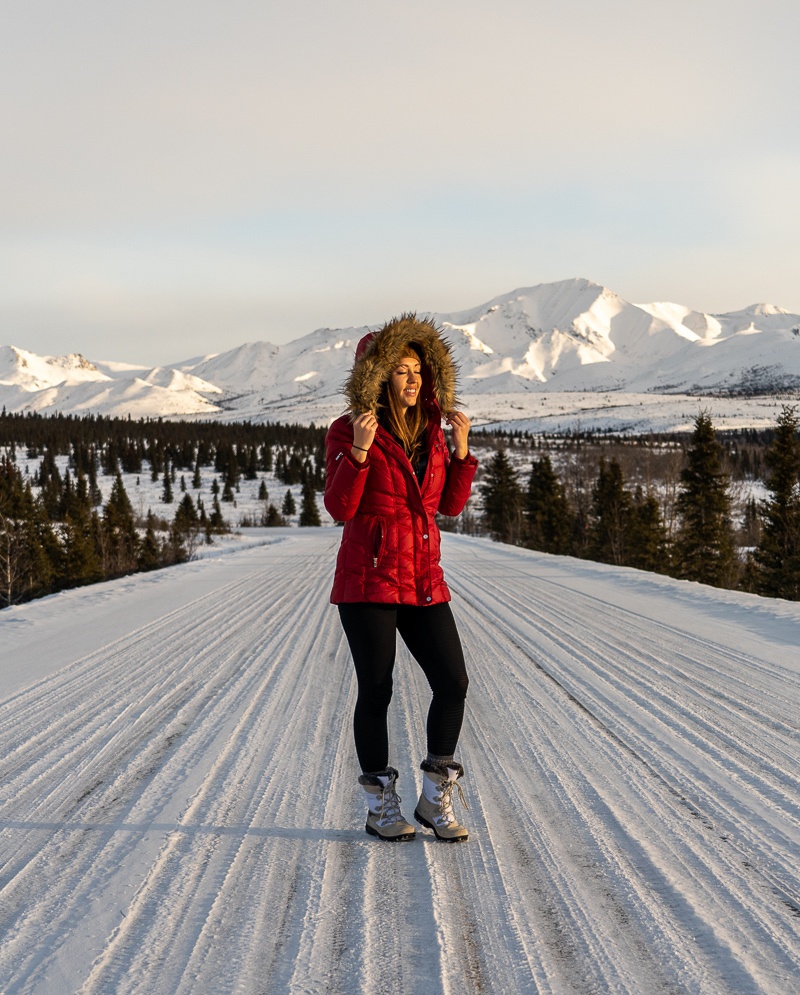 Packing for the season of your chosen destination will depend on the climate that you're traveling from. If you're going from a warm climate to a cold one, your packing strategy will be totally different than if you're going from cold to warm.
Here are some tips for packing for the seasons:
Winter
When packing for a cold climate, you might be overwhelmed with how bulky some of your items are. The key to reducing space in your carry-on bag is 1) wearing as much of it as you can on the plane and 2) packing items that can be layered, mix & matched, and folded into small spaces. Still unsure? Here are my suggestions:
Spring
Spring is usually the rainiest time of year, so packing for this season means being extra prepared for wet weather. Here are a couple items to consider bringing:
Summer
Summertime weekend trips are my personal favorite because they're easiest to pack for. For summer trips, the most important thing for me is protecting my skin from the sun. That said, heed to the suggestions above in "Beach Getaways" plus a few more suggestions:
Fall
Similar to spring, the temperatures during fall can vary greatly from hour to hour, so you'll definitely want to bring light layers with you on your weekend trip. Here are a couple more suggestions for fall packing:
***
Now you're ready to start packing for your next weekend getaway! Whether you're heading to the beach or snowy mountains, you're about to have an incredible time, without having to worry that you're missing something. Do you have any packing essentials that we missed? Let us know what your go-to items are!