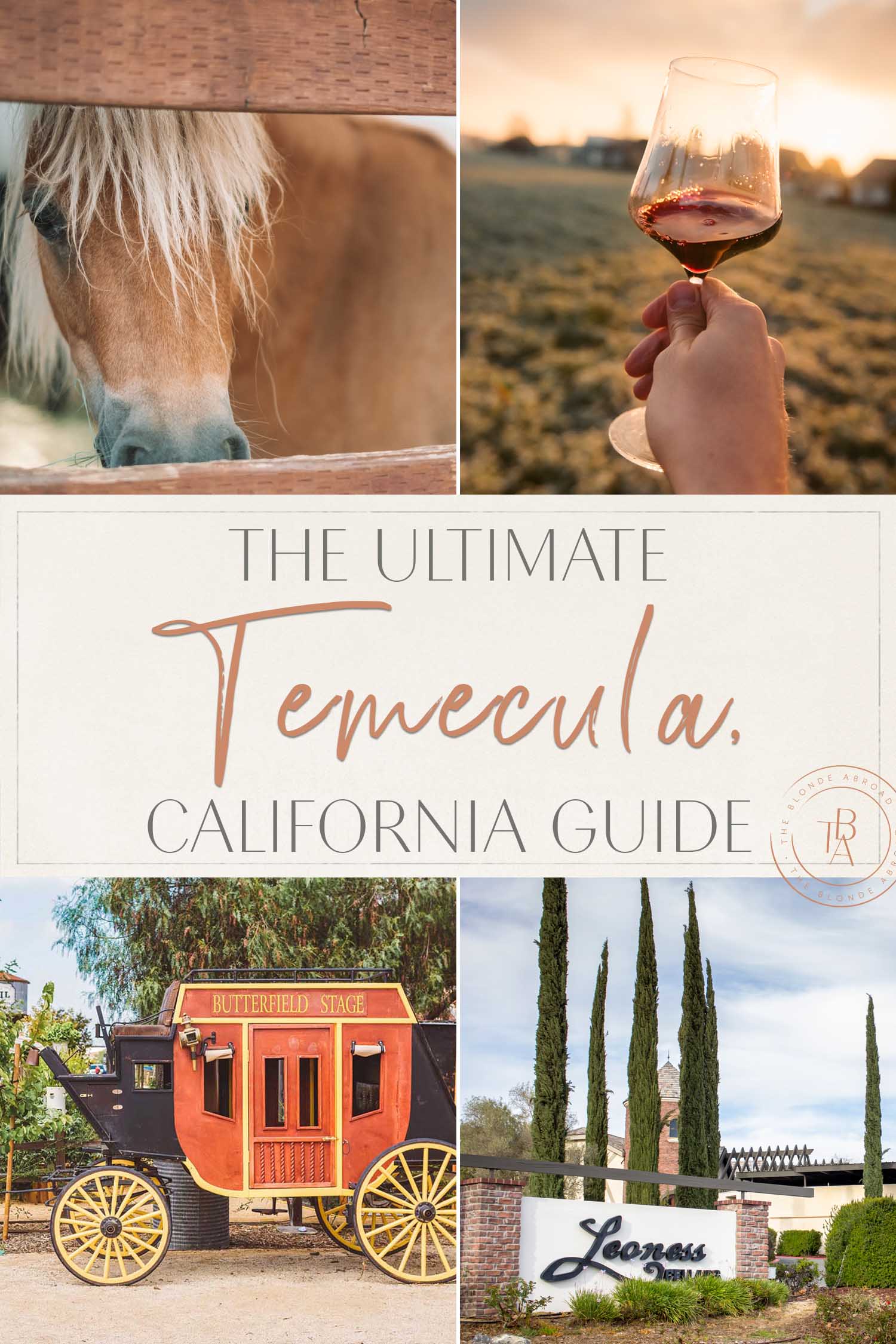 One of the most underrated wine destinations in the world, Temecula is a gorgeous resort town nestled between Los Angeles and San Diego.
Not only is it a dream destination for wine tasting and lounging poolside, but it also so happens to be the hometown of yours truly.
A foodie paradise, you're spoiled for choice with the unique varieties of local olive oil, honey, wine, and craft beers here.
While it might not be on your radar, it's a popular day-trip destination for locals from all over Southern California.
Far from the sometimes too-posh world of Napa Valley, this is a laidback spot to rock your favorite flip-flops while you gulp down the local vintages.
While there are indeed some award-winning vinos here, the local wineries don't put on any airs.
After far too long of keeping this little treasure for myself, I've connected with some old friends still living in town to share the best of the best in Temecula, California.
From wineries to hotels to spas and beyond, here is your local guide to the best-kept secrets and hottest spots in Temecula, California.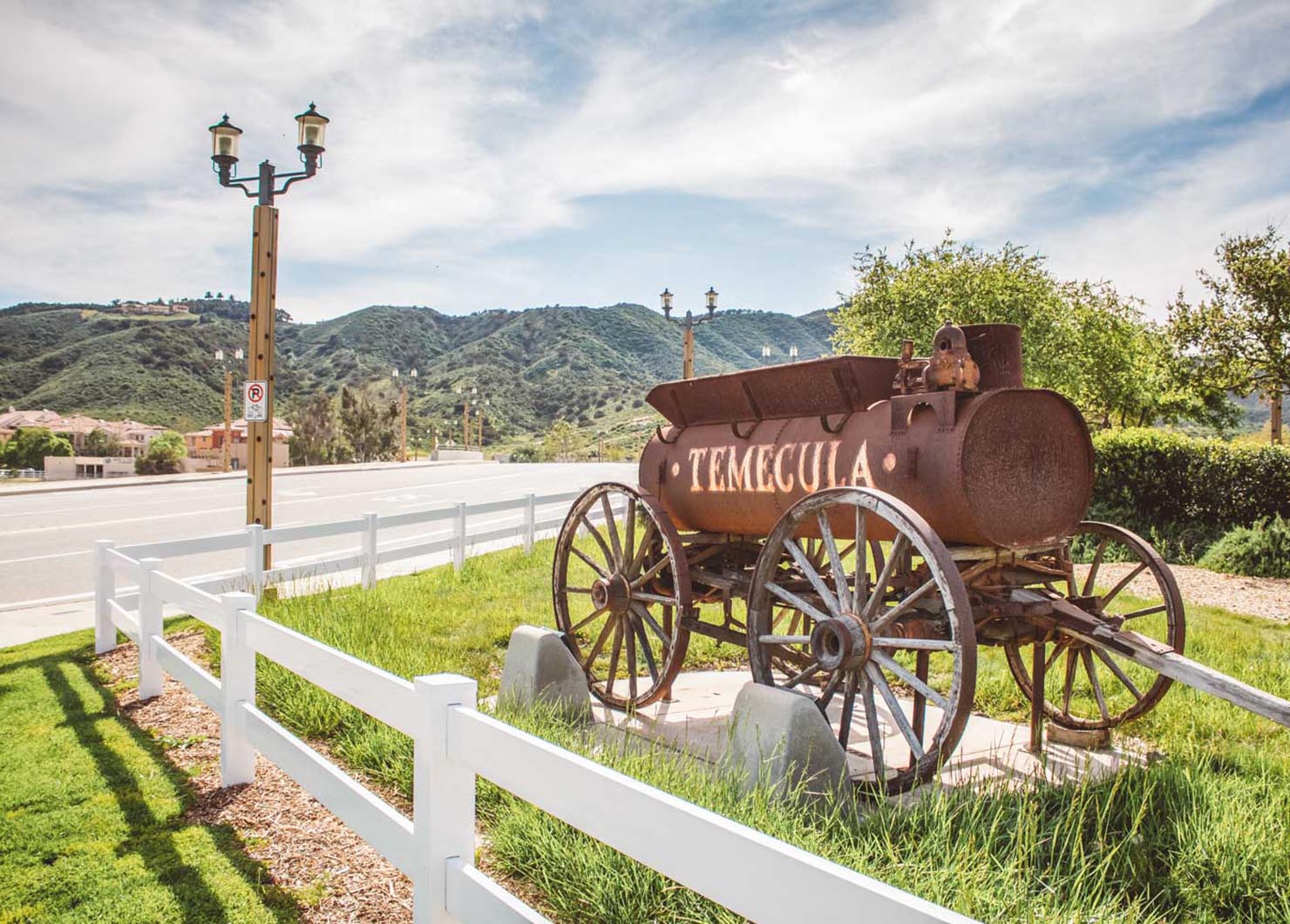 Where to Stay in Temecula
This private resort vineyard was made for girlfriend getaways and romantic weekends. Sample the impressive wine selection, then spend your days poolside. With a 53' water slide and swim-up bar, you'll be living in your swim gear.
Live like a royal in the luxury bungalows and suites of this picturesque winery. Overlook the lush vineyards from the balcony while you sample their award-winning wines.
With 300 acres of vineyards, this elegant inn will transport you to the Tuscan countryside.
For a home away from home, this bed and breakfast will make you feel right at home. Be sure to plan time in the morning for the farm-fresh breakfast.
Planning Tip: Opt for the scenic route to Temecula. Rainbow Valley Road or Pala Temecula Road (via Pala) are both perfect for sightseeing.

Top Things to Do in Temecula 
Explore Old Town
From fresh-cut lavender to locally-made beef jerky, Old Town Temecula is full of treasures. Plan at least one afternoon of browsing for your perfect souvenir.
Go Hot Air Ballooning
One of the biggest draws of Temecula Valley is the hot air balloon rides. Get up early for a sunrise flight — I promise it's worth it!
Horseback Riding
Grab your saddle and explore the beautiful terrain of Temecula Valley Wine Country. If you can swing it, go for a sunset tour.
Galway Downs
This popular event venue hosts everything from sports events to weddings. Check the calendar before you go.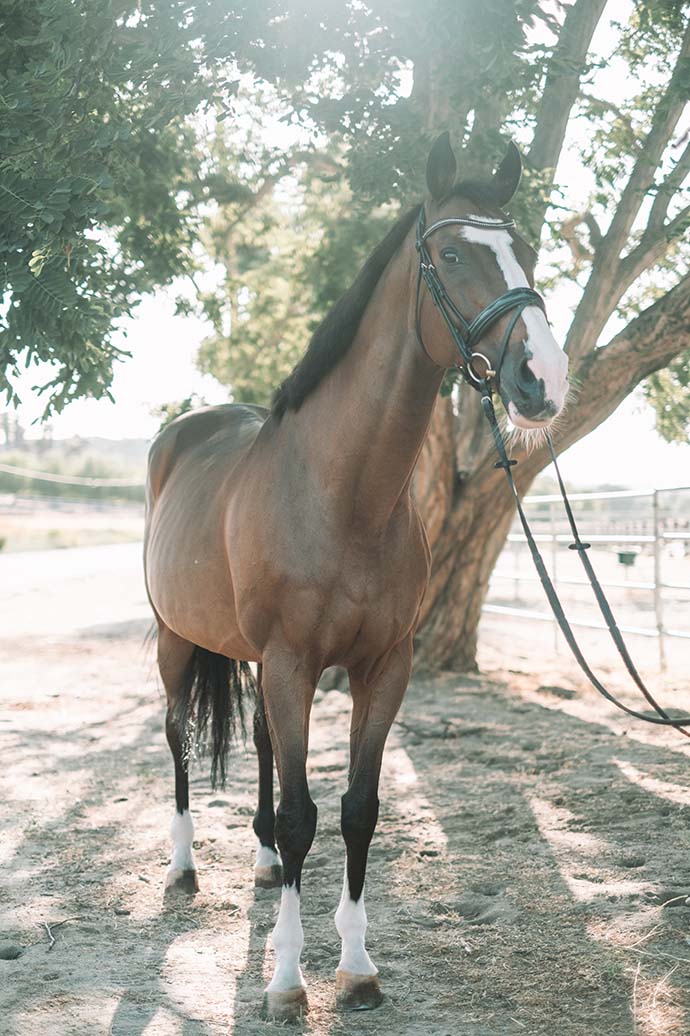 Peltzer Farms
If you're lucky enough to visit during the holidays, this is the place to be. Grab dinner from one of the local food trucks and listen to live music. If you're bringing little ones, get them a ticket for the Polar Express.
Old Town Farmers Market
Get to Sixth and Front Street in Old Town Temecula on Saturday from 8 am to 12:30 pm.
Go Olive Oil Tasting
Ready for a break from the vino? Sample the expansive range of locally grown olive oils and more vinegar than you knew even existed!
Get to the Temecula Olive Oil Company or Olive Plantation to sample some of the other local delicacies.
Have a Spa Day
On top of the wine, beer, and olive oil, Temecula is famous for its spas.
Treat yourself to a day at Grapeseed Spa. From South Coast Winery, you can go to the on-site spa for a range of lush treatments. Once you are done, plan time for a long stroll around the gardens.
Vail Headquarters
Since 1867, Vail Headquarters has been the spot where locals congregate for restaurants, shopping, and local events. Lovingly restored to its glory, the Old West vibe is staying strong.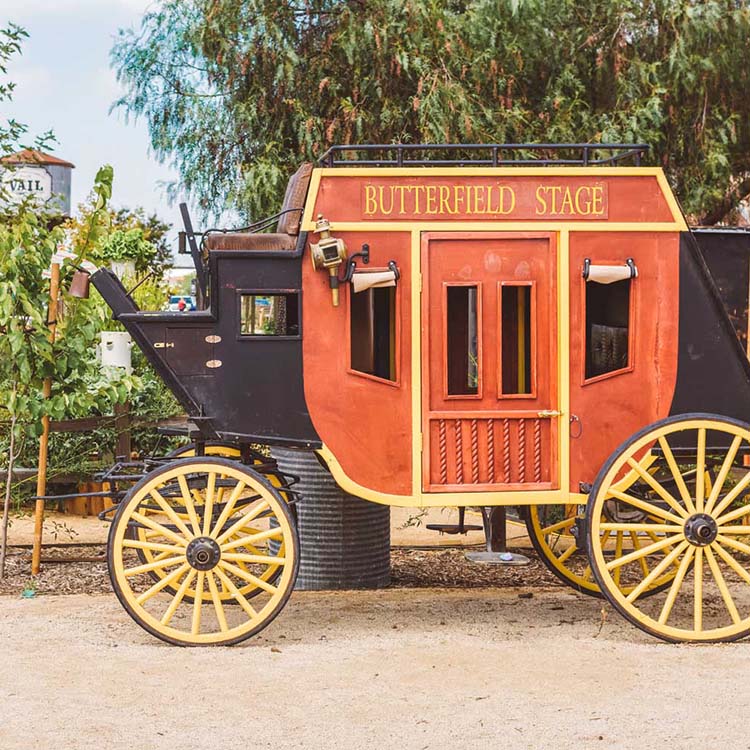 Are alpacas the cutest animals to have ever lived?
Get up close and personal with the locals and have alpacas eating out of your hand. Feed these adorable little guys, learn about their lives and see what you think. They offer small private tours for around $100.
Be sure to check out The Alpaca Shoppe for locally-made souvenirs.
Santa Rosa Plateau Ecological Reserve
On the southern end of the Santa Ana Mountains, this is a picture-perfect spot for horseback riding, mountain biking, or hiking. This 9,000-acre ecological reserve is home to hundreds of bird specifies and nearly 50 endangered species of plants and animals.
You'll find 17 different trails to choose from, ranging from under two miles to nearly ten miles.

Why Temecula Should Be on Your Radar
As much as I love exploring California's upmarket wine destination, the casual atmosphere here is a breath of fresh air.
One of the most convenient wine regions in Southern California, Temecula is less than an hour from San Diego and just over an hour from Los Angeles.
While wine is a big player in Temecula, if you're traveling with folks who aren't super into wine, there are still plenty of things to do!
From hot air balloon rides to horseback riding to shopping, you'll have a great time without popping a single cork.
Old Town Temecula has a rich history dating back to the 19th century. A world away from the modern landscape of most California towns, a stroll through beautifully preserved downtown is like taking a step back in time.
Ultimately, it's a pretty easy and convenient location to get to in Southern California. They've got a great wine variety. Plus, the Old Town mixed with the casual vibes makes for a truly relaxing and cool getaway!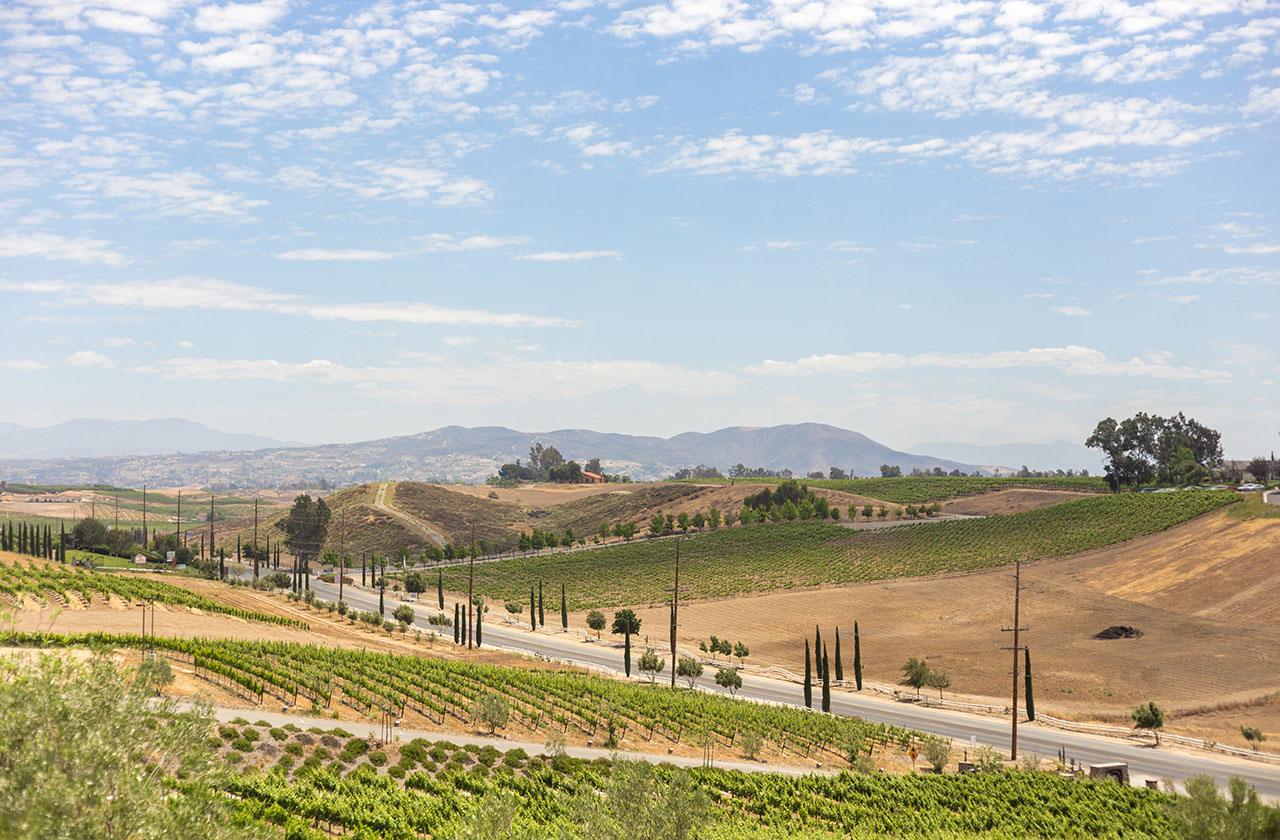 Having a car will allow you to explore the wider Temecula Valley and I'd highly recommend it.
Getting Around Temecula
You can hop on the I-15 freeway from San Diego and be to Southeast in an hour. Coming from Los Angeles? Head southeast and plan for about 90 minutes on the road. 
Having a car will allow you to explore the wider Temecula Valley and I'd highly recommend it.
Public transport is limited, and some of the best spots are off the beaten path (plus CA was practically made for freeway fun so I'd highly recommend going on a California road trip).
That said, if you're planning to stay in the heart of the city or taking full advantage of your resort, you can get by without wheels. Plan to fly into a nearby airport like San Diego, then take a Uber or taxi. The trip will set you back a pretty penny but it's hassle-free.
Avoiding Drinking & Driving: You will find a few wineries within walking distance, but most of them are in the wider Temecula Valley region.
Whether you have a car or not, it is easy to take an Uber between the wineries.
You can also join a wine-tasting tour that will arrange all of the transportation with you. Decide what works best for you so you know if you will need to choose a designated driver or get a driver.

Best  Time To Visit
Like much of SoCal, Temecula has mild weather year-round. Come for the winter sun or enjoy the summer heat. Both are quite comfortable.
If you can swing it, I would recommend visiting during the week.
This is a popular weekend getaway, so it can get crowded. As a perk, you can find deep discounts during the weekdays with a SIP Temecula Passport.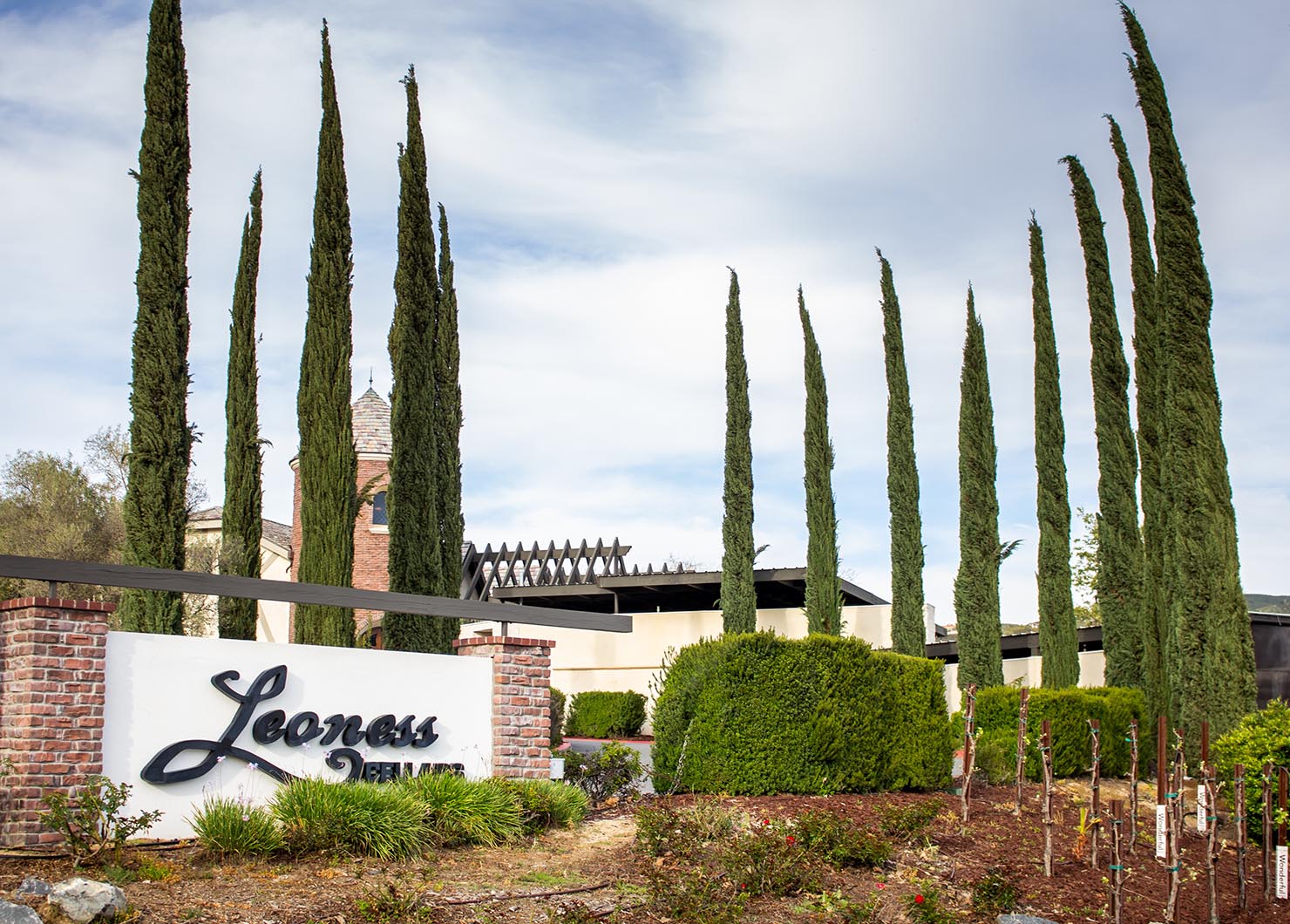 Best Wineries + Drinking
Temecula Ale Trail: Forgot wine for one night! The local breweries are giving the vineyards a run for their money. Hop on the pub crawl path and decide if you're on the side of Temecula beer or wine.
Bottaia Winery: Lay back on the daybeds by the pool and order a charcuterie board and wine pair (you can thank me later!).
Bolero: Soak in the Old World charm with the blend of Spanish, French, and Italian touches in this beautiful spot. One of the newest wineries on the scene, the menu here is bringing all the foodies to the vineyard.
Leoness Cellars: This family-owned spot has a lovely alfresco restaurant with panoramic views.
Wilson Creek: This warm and welcoming winery has almond champagne that you'll be dreaming about for days.
South Coast: Voted CA Winery of the Year four times over and certified sustainable, this is the go-to spa pick. They've had a $99 massage and lunch offer going and hopefully, it will be back soon. Plan plenty of time to linger on the spa deck.
Doffo Winery: Small batch red wines with a delightful (and random) side of vintage motorcycles.
Maurice Car'rie Vineyard: Sure, the wine is great but everyone is really here for those brie bowls.
Thornton: Attention, sparkling wine lovers! After exploring vineyards around the globe, I can confirm that the ​​Café Champagne at Thornton Winery is still one of the best places for sparkling I've ever been.
Callaway Winery: Come to the popular restaurant terrace here for a breathtaking view of the sunset.
For Cocktails 
Beyond craft beer and local wine, you can find some incredible cocktails around town.
Apparition Room: The ultra-skilled bartenders at Apparition Room will whip you up a one-of-a-kind cocktail.
Thompson & Twain Prospecting Co.: Love that Old West saloon vibe? This place is for you!
Tours 
Toasted Corks: The owners are a couple who re-did an old school and created a luxe tour van. This new wine tour company offers a unique and cool way to get around and sample the vintages.
Temecula Cable Car: Hope on this open-air cable car for wine tastings. It's a cool one-of-a-kind way to get around. As a bonus, they also run haunted tours on the cable car in the evenings.
Wine Country Bike Tours: An afternoon of biking and sipping wine is my dream afternoon! This tour will have you on a leisurely ride through some of California's most beautiful terrain.
Guided Jeep Wine Tour: Want to just put your feet up and watch the world go by? This is a chill yet fun way to get around the vineyards.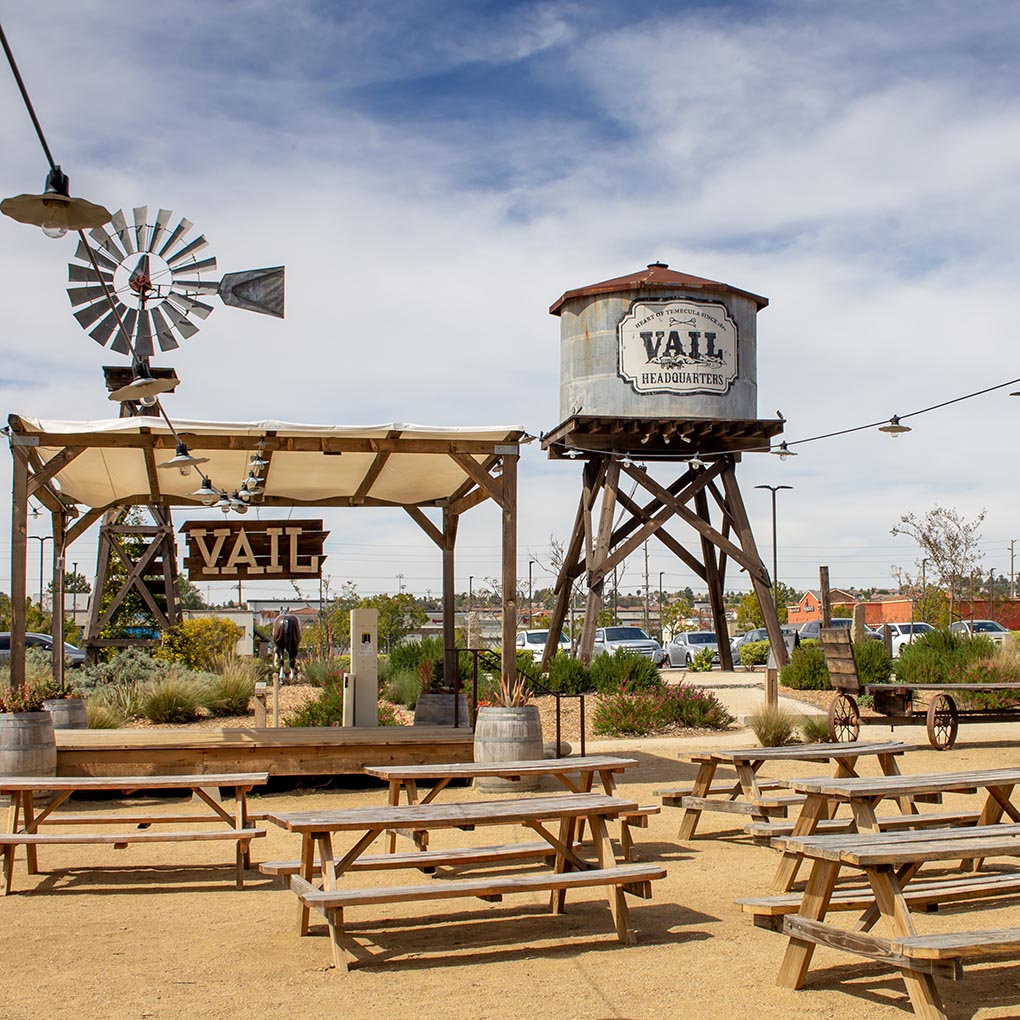 Best Restaurants
Chef Flavor at Vail Ranch HQ: This rustic-chic deli has all of the best local wines and craft beers. Try a BBQ sandwich with a side of that famous potato salad.
Bushfire Kitchen Temecula: Another top-notch barbeque joint, go here for a tri-tip sandwich, grass-fed beef options, and a range of bowl picks.
Small Barn in Old Town: Lounge in the outdoor dining patio, grab an Australian wagyu or a ​​Barn Burger with a side of fries.
Goat and Vine: Try the carnitas pizza with a side of sangria and bread pudding.
Temecula Pizza Company: With a vintage Western theme and unique pies, this is the place to grab a slice. They say the white tiger pizza is unbeatable — see for yourself!
TOAST: For the best brunch spot in town, get to Temecula Parkway.
Oak Grove Culinary Creations: Got a sweet tooth? For the best desserts around, head to Old Town.
Rene's Cowgirl Cantina: This quaint little spot in Old Town has stellar margaritas and pozole.

Have you been to Temecula before? What would you recommend?