This post was written by Chelsea Loren, the Blog & Content Manager of The Blonde Abroad.
My partner and I lived in Tasmania for two years while he was completing his Ph.D. program at the local university. While he had visited Australia before, neither of us had visited Tasmania and weren't really sure what to expect.
We hoped for the best, booked one-way tickets, and signed a lease for an apartment (there was a lot more to it than that — check out this guide to working holiday visas in Australia).
And we're so glad we did. The rugged and wild beauty of Tasmania is unmatched; it's a land filled with so many stories and incredible wildlife.
While we spent much of our time in Hobart, we liked to use our weekends to explore the rest of the island. As a note, unless you're sticking to the city of Hobart (more so a town—while it is home to most of Tasmania's population, it's small in comparison to places like New York or Los Angeles), you will absolutely need a car to venture around the island.
Whether you're from Australia and planning a Tasmanian getaway or you've always dreamed of visiting the land where the Tasmanian devils are from, these are some of the best things to add to your Tasmania itinerary.
Here are the top things to do in Tasmania!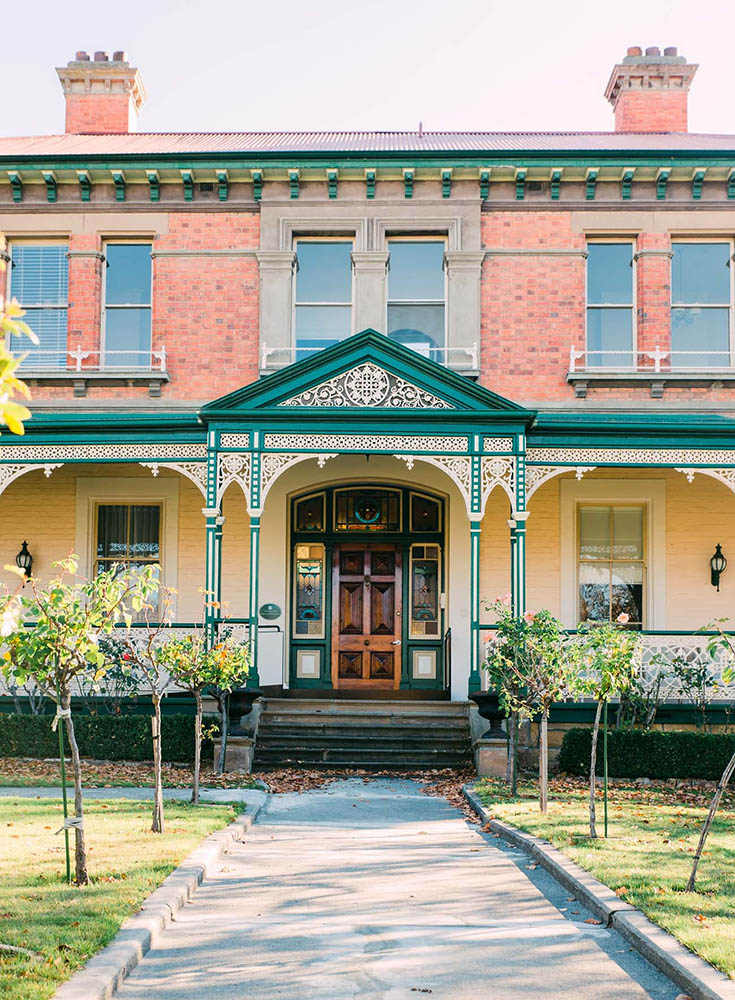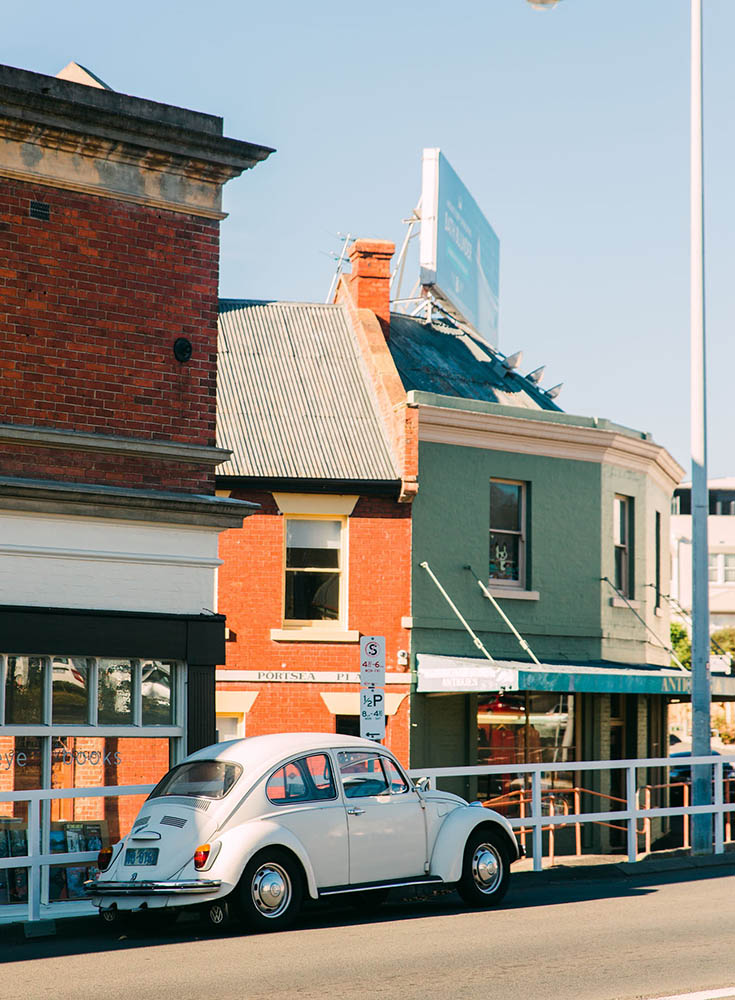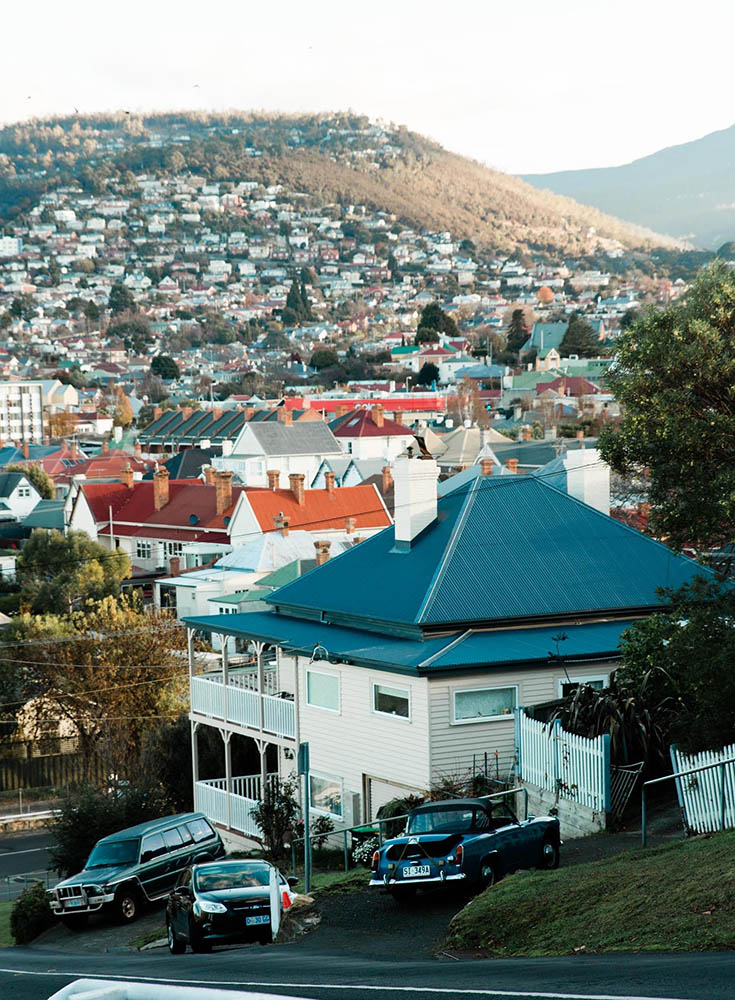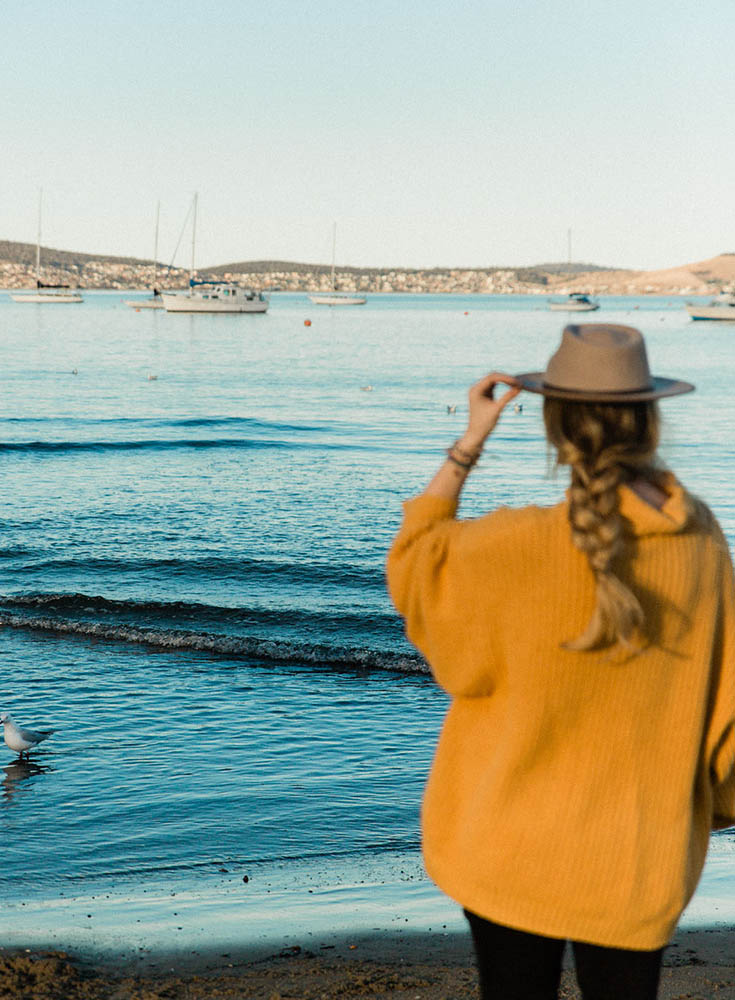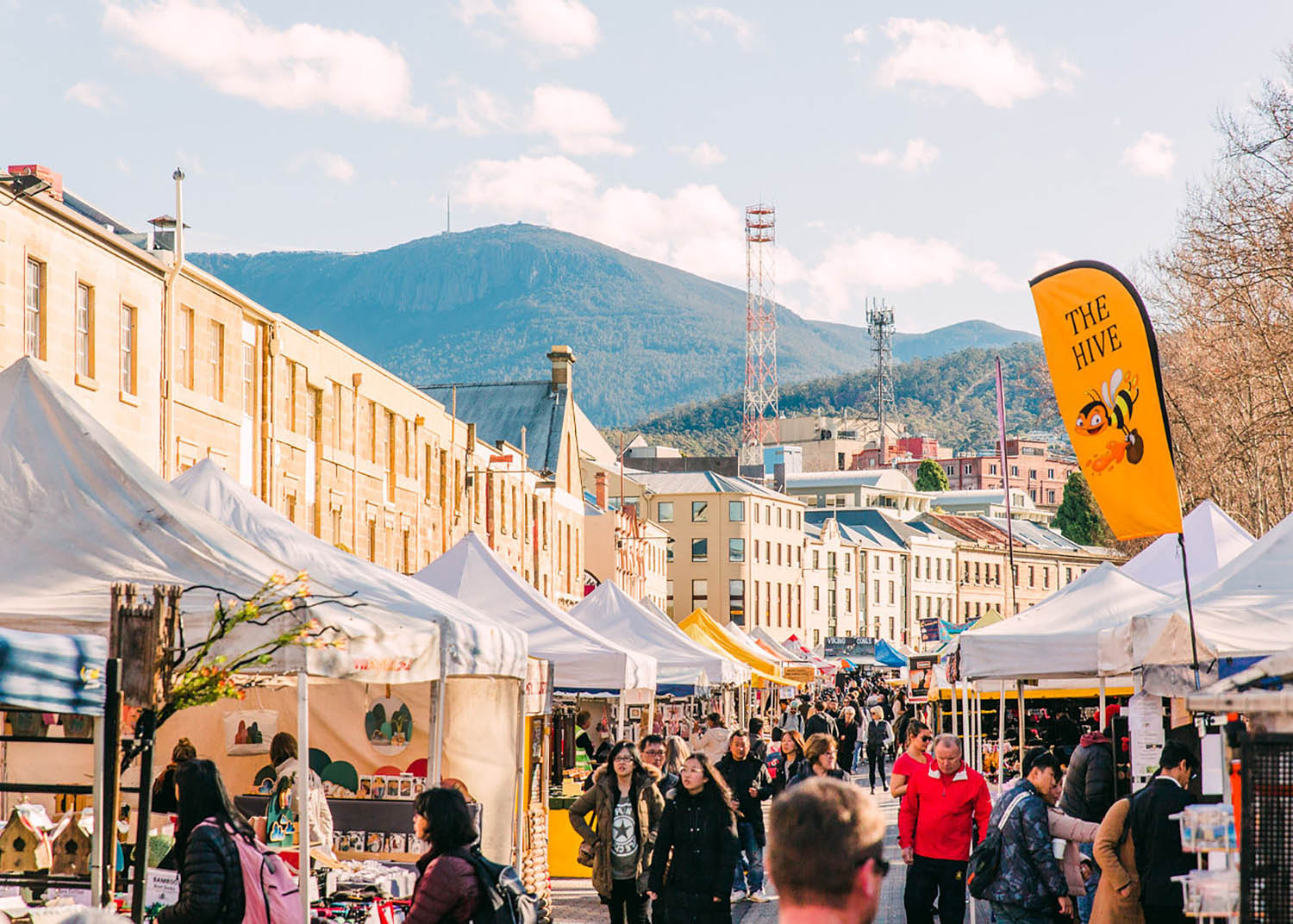 Salamanca Market on a Saturday Morning
Explore Hobart
The capital of Tasmania, Hobart will put quite the spell on you. Its waterfront is lined with old sandstone warehouses (an area affectionately known as Salamanca), and the city is brimming with colonial-era cottages and cool eateries. While it's buzzing for Tasmania standards, it's still quaint.
Hobart captures that quintessential salty-air coastal town feeling; you can walk the beach in the morning and enjoy the sand between your toes while sipping coffee, and then head into town and wander at your own pace.
Discover alleyways and hidden gems, have a long lunch and savor the delights, and then indulge in cocktails on the waterfront.
One of our favorite places to get breakfast is Jackman & McRoss on Hampden Road — a street known for antique shopping, located in the seriously charming neighborhood of Battery Point.
While in Hobart you can visit Cascade Brewery — Tasmania's oldest brewery, dating back to 1824 (it just so happens to be the oldest continually operating brewery in Australia).
If you time your trip just right, you'll absolutely want to head to Salamanca Market for its iconic Saturday farmers market.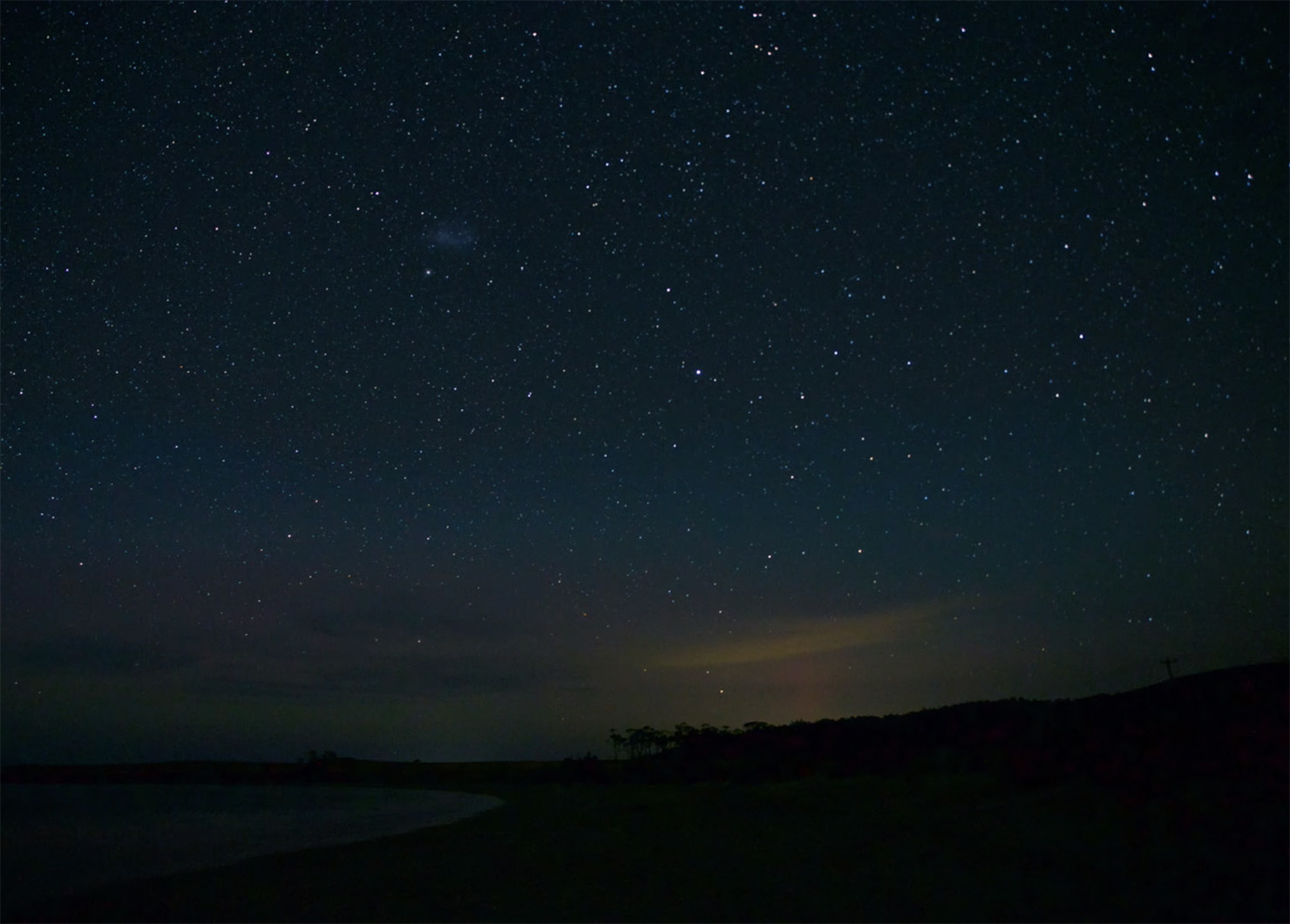 Try to Catch the Southern Aurora
There's a good chance you've heard of the Aurora Borealis and seen magnificent photos of it from countries close to the North Pole…but did you know there's a Southern Aurora, too?
Yep, known as the Aurora Australis, it can be seen in places like Tasmania and the South Island of New Zealand (and, if it's a really strong one, sometimes even on the mainland of Australia!).
The caveat: it's not usually nearly as strong as the photos you see in places like Iceland, on top of that, it's not something you can really plan for. While there are ways to set yourself up for success (finding a good vantage point with minimal light pollution), there's no guarantee of when they will occur.
While we were living in Tasmania a few stellar ones happened, we did get very lucky one night when we were road tripping up the coast and got to witness the Southern Aurora from a very dark beach.
Definitely add this to your Tasmania bucket list, and if you're visiting for an extended period of time — you may get lucky — but don't be disappointed or discouraged if you don't catch one. It just means you've got to go back in the future, right?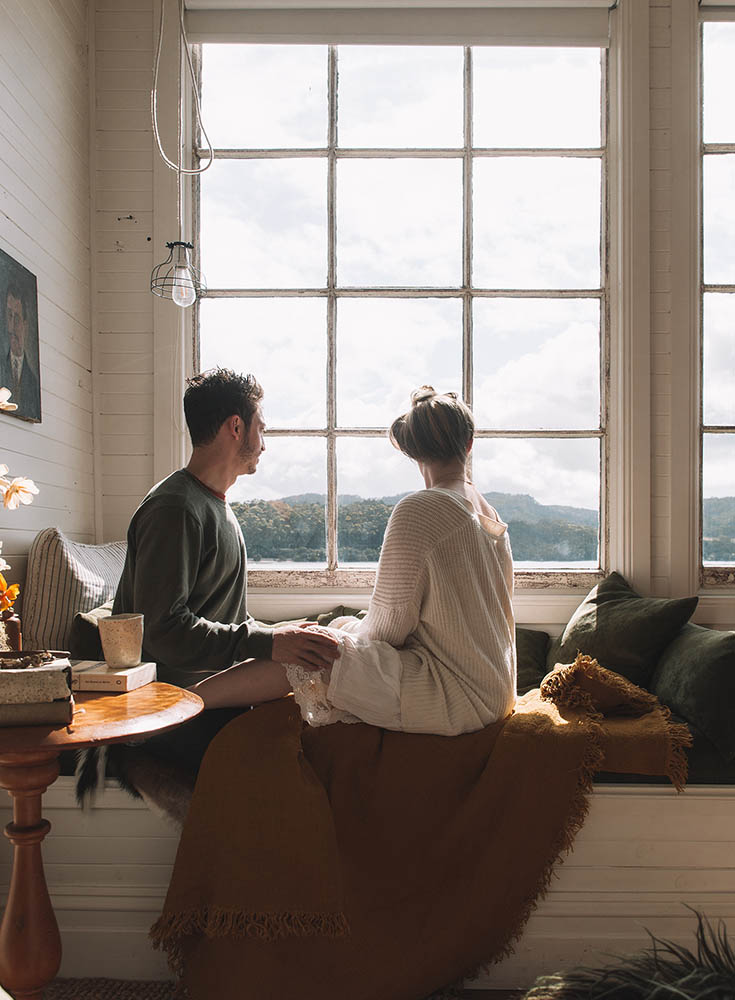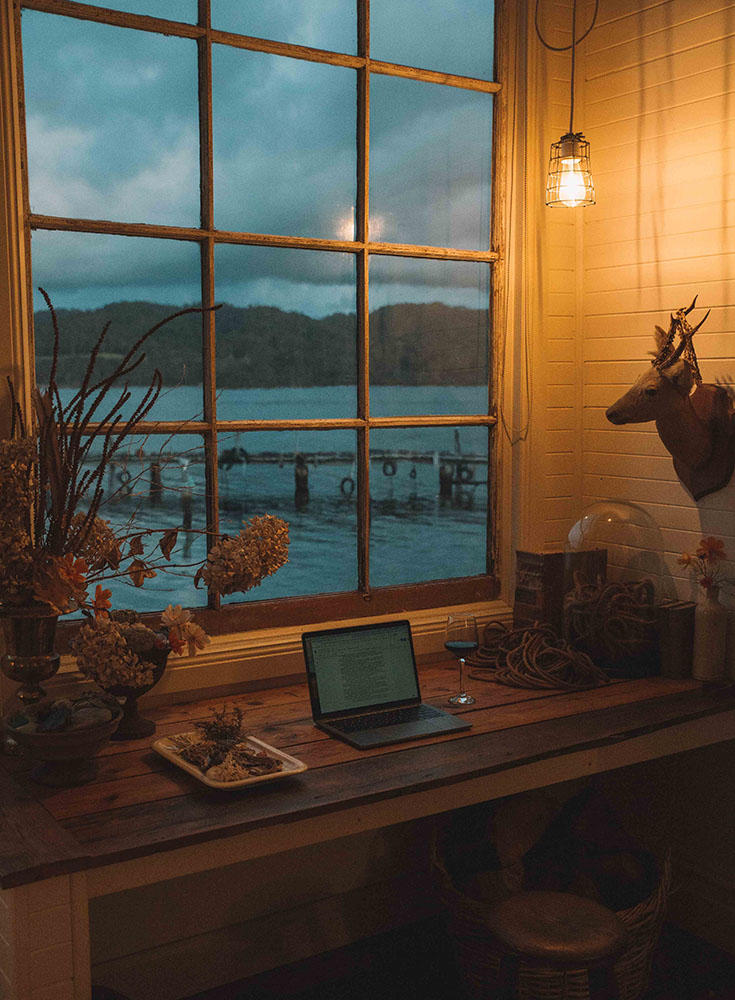 Stay at Captains Rest in Strahan
Captains Rest, in my opinion, is one of the dreamiest Airbnbs you could ever stay at. The island is now chockful of gorgeous Airbnbs, but Captains Rest holds a special place in my heart.
Located in a remote fishing village that takes about 4 hours to drive to from Hobart or 4 hours from Launceston, it's quite a trek to get out there…but it's so worth it.
The drive from Hobart will take you on winding roads through misty forests and once you end up in Strahan, you'll breathe in the crisp air and find your humble abode.
The restored fishing cottage set on a lake has these gorgeous large windows that let the light flood in with a view of the still waters, it's quaint and cozy and you could easily spend a couple of days relaxing here.

Go Hiking in Freycinet
Wineglass Bay is where it's at!
This could absolutely be added to a road trip up the coast (it's about 2 hours from Hobart), or serve as a destination all on its own.
Freycinet National Park is absolutely gorgeous with many different hikes to choose from, though one of the most popular is Wineglass Bay (for good reason); Wineglass Bay happens to be one of the most photographed spots in Tasmania.
It's a steady uphill track that'll definitely get you huffing a little bit, but the trail isn't super long — about 2.5 hours to complete the whole thing. You'll have views of pristine coastland, and turquoise waters, all framed by rugged peaks.
If you're making a trip of it, there are a few bed and breakfasts in the area, campsites, or the luxury resort of Saffire Freycinet.

Visit Port Arthur
Port Arthur is really interesting as it combines an idyllic coastal setting with a brutal and storied history.
The historic site in southern Tasmania is an open-air museum that details Tasmania's development as a penal colony. Ruins on the site include a massive penitentiary, along with a shell of the Convict Church.
It's a somber experience to walk through the grounds and see the solitary confinement cells and imagine what life was like for those shipped to Tasmania.
In case you're not familiar, about 12,500 convicts were shipped to Tasmania and served sentences between 1830 and 1877.
Port Arthur is about a 90-minute drive south-east of Hobart.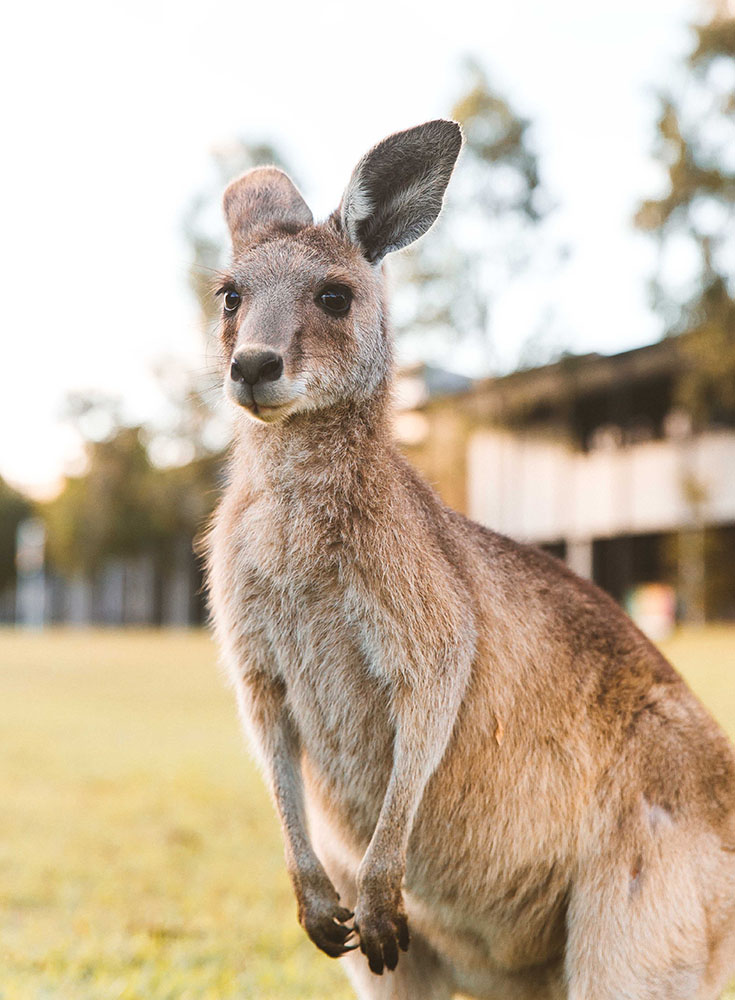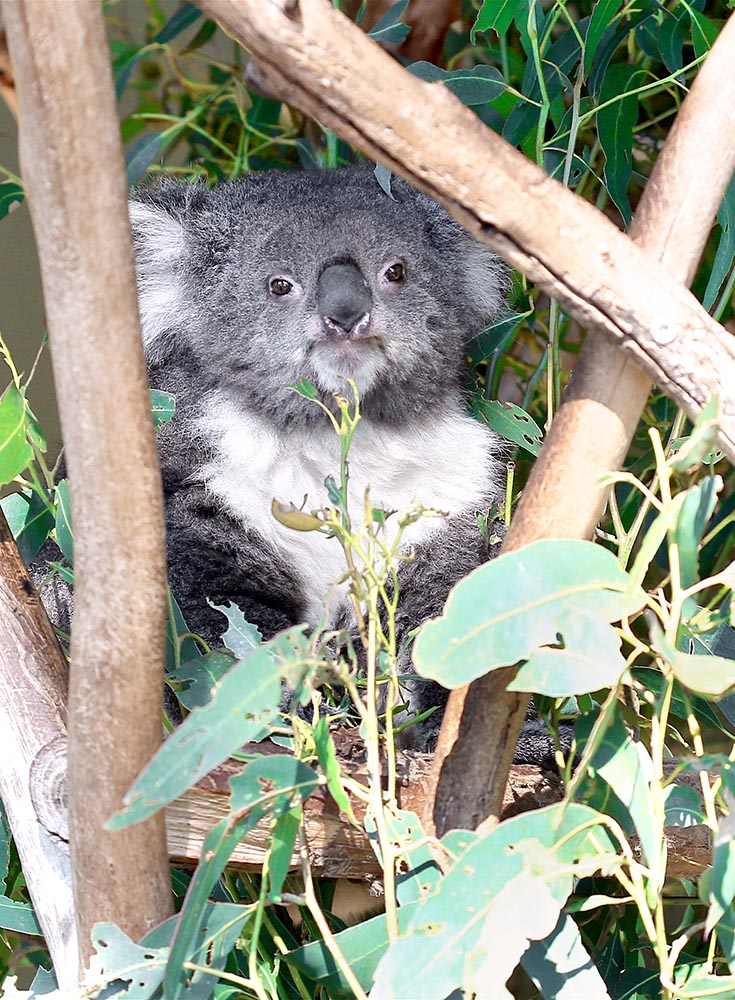 See the Animals at the Bonorong Wildlife Sanctuary
Tasmania is brimming with incredible wildlife and if you're road-tripping, you are bound to catch a glimpse of some of the native fauna like echidnas, wombats, Tasmanian devils, paddymelons, or kookaburras. If you want to ensure you get to see these animals and not leave it to chance, head to Bonorong Wildlife Sanctuary.
Bonorong is really cool as it's a rescue center that offers up-close viewings of endangered wildlife along with educational tours.
If you've ever wanted to get up close to a kangaroo, this is the place; here, you can sit on a grassy hill and kangaroos will hop over to you so you can feed them small pellets.
It's about half an hour north of Hobart.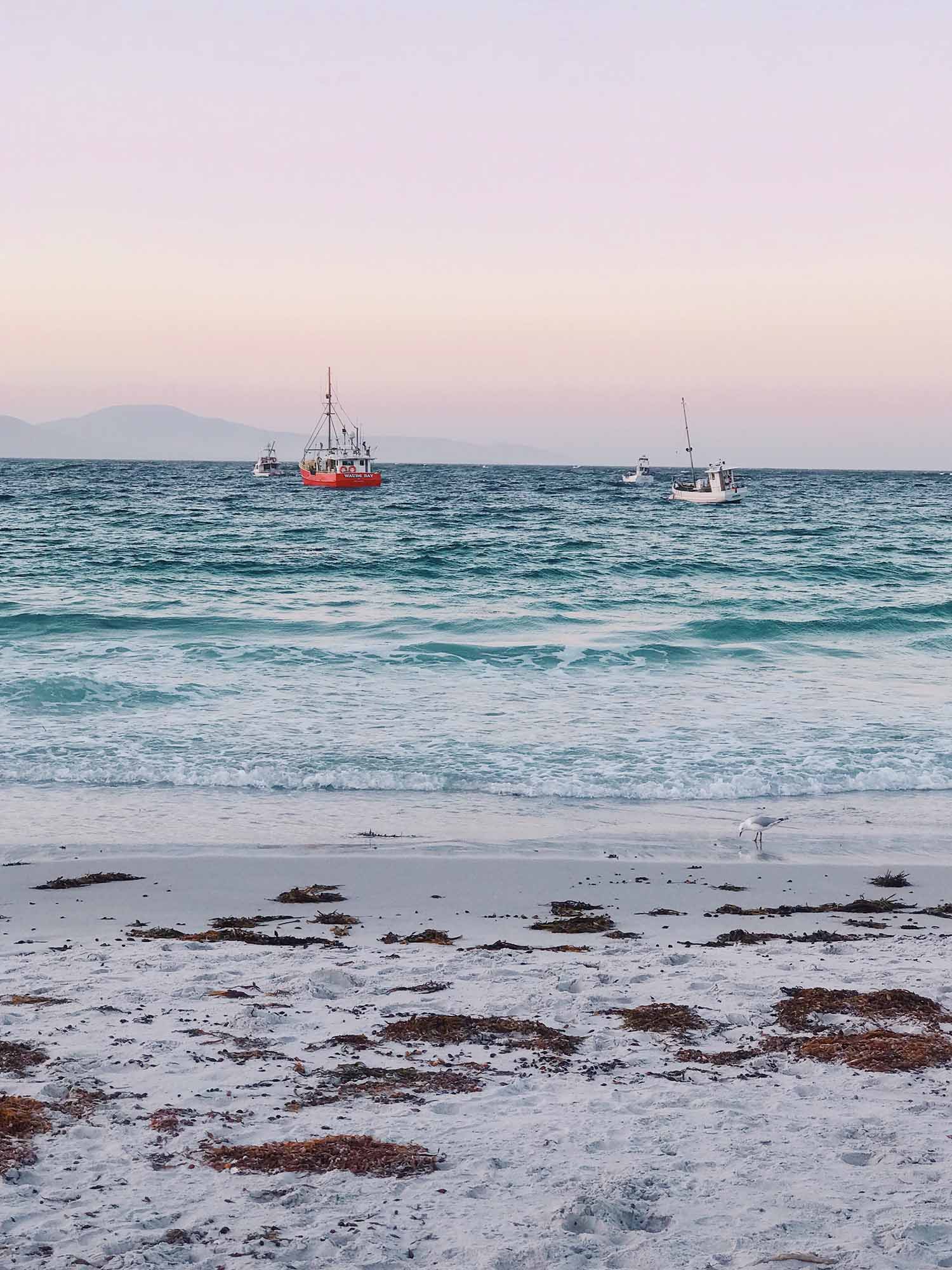 Bicheno, Tasmania
Road Trip Along the East Coast
Tasmania, as a whole, is incredibly beautiful, but the East Coast of Tasmania is known for being an incredible stretch for road trips!
From the sleepy coastal town to Bicheno (where they have penguins) all the way up to the Bay of Fires, you'll find some incredible places to discover along the coast.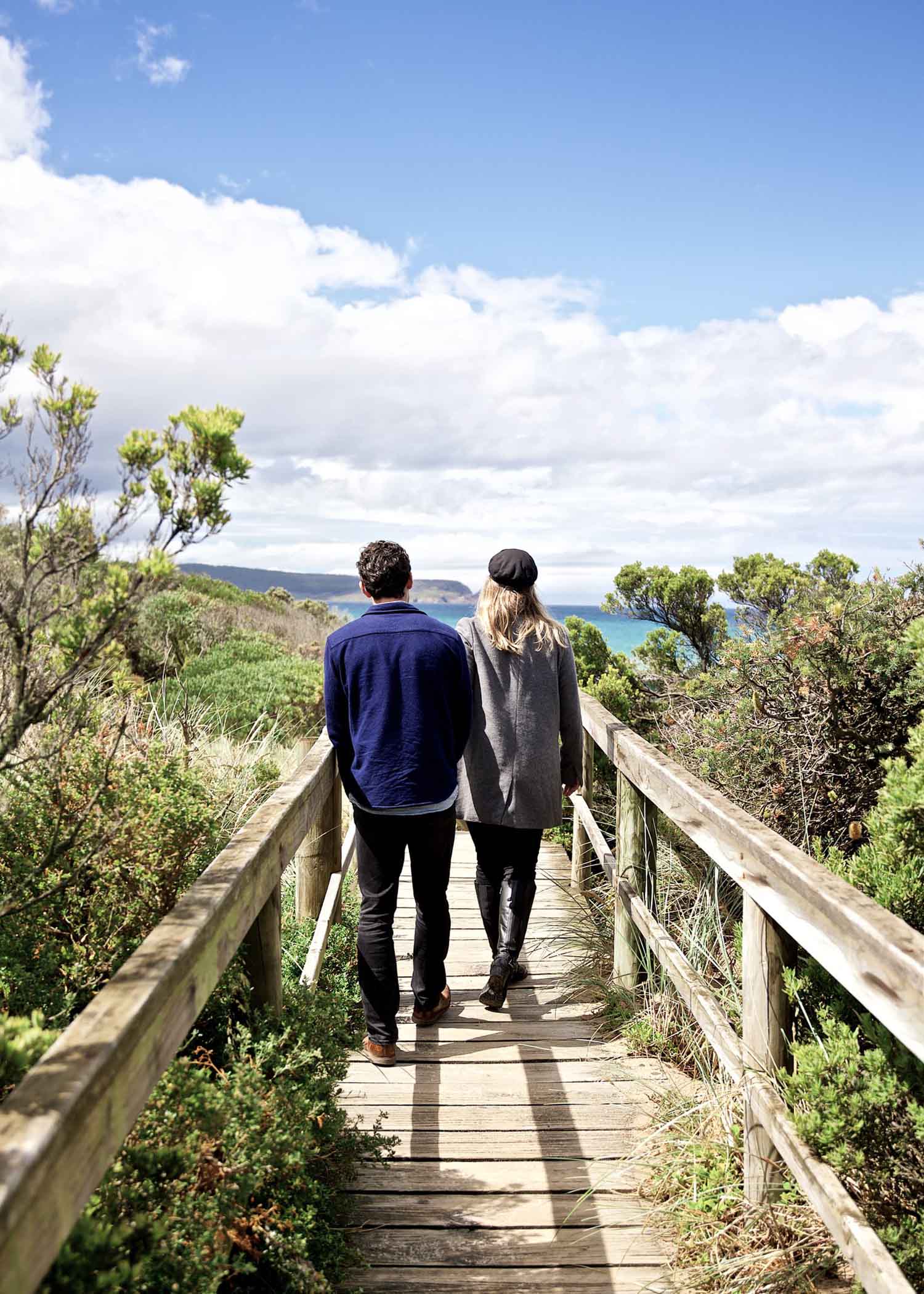 Do a Bruny Island Food Tour
I'd recommend a food tour, but at the very least, visit Bruny Island!
Located off the south-eastern coast of Tasmania, the island is separated into North and South Bruny — nearly split by a narrow isthmus called the Neck.
Bruny Island is well known for its incredible local produce, fresh seafood, honey, artisan cheese, fudge, and more. Because of all the culinary delights that come from here, I'd highly recommend booking a Bruny Island Food Tour and having someone serve as your guide for the day.

See Wombats on Maria Island
Tasmania is known for its abundant wildlife and a number of indigenous animals that can only be found on the island…but sometimes they're not all that easy to find, unless you know where to go.
Enter: Maria Island —the national park off the east coast of Tasmania, where you can find all of the state's eleven endemic birds, Tasmanian devils, and myriad other Australian wildlife.
Maria, pronounced like ma-rye-uh (as in Mariah Carey) and not ma-ree-uh, is a hiker's paradise with its many trails, scenic views, building ruins from the 1800s, and virtually untouched nature.
To get to Maria Island, it's about a 45-minute drive up from Hobart to Triabunna, where you then board the Maria Island Ferry. You'll need to book both a Parks Pass (as it is a national park), as well as your ferry ticket—it's best to book ahead as seats can sell out.
The Parks Pass and the ferry tickets can all be purchased together on the Encounter Maria Island website. You can also add on luggage, or a bike, if you're choosing to bring either of those. You'll need to check in at the Triabunna Visitor Information Centre (adjacent to the wharf) at least 30 minutes prior to the departure time.
It takes about 30 minutes or so to travel across the waters and when you arrive at the island it's turquoise waters as far as the eye can see. You might spot the occasional wombat, along with several buildings leftover from when the island was a burgeoning penal colony.
There aren't any food places, so this is the kind of trip where you need to pack your own picnic and sunscreen.

Visit MONA
You're in for a unique experience at the Museum of Old and New Art. It may be one of the most shocking (if not the most shocking) museums in the world, and they lean into that!
From a room with a poo machine — it literally digests food and produces waste (you can only imagine the smell), to a wall of vaginas, MONA is all about the shock. But hey, when in Tasmania, right?

Helpful Tip
As many of these places require you to drive, keep in mind that so much of Tasmania's wildlife are crepuscular — meaning they're most active during the twilight period.
Because this is when light is starting to fade, road kill is a serious issue in Tasmania. Stay vigilant when you're driving.

There are definitely a number of other places to see, along with incredible vistas and hikes (I didn't even get to Cradle Mountain!), but this is a great start when planning out your Tasmania itinerary.
Have you been to Tasmania before? Let me know in the comments below!