Have you pondered moving to Europe? It can be a blessing and a curse that the continent has so many diverse cultures so close to one another. After all, with so many amazing places to choose from, how does anyone decide where to settle? This list of the best places to live in Europe will hopefully help you narrow your search and choose the ideal place for you:
1. Berlin, Germany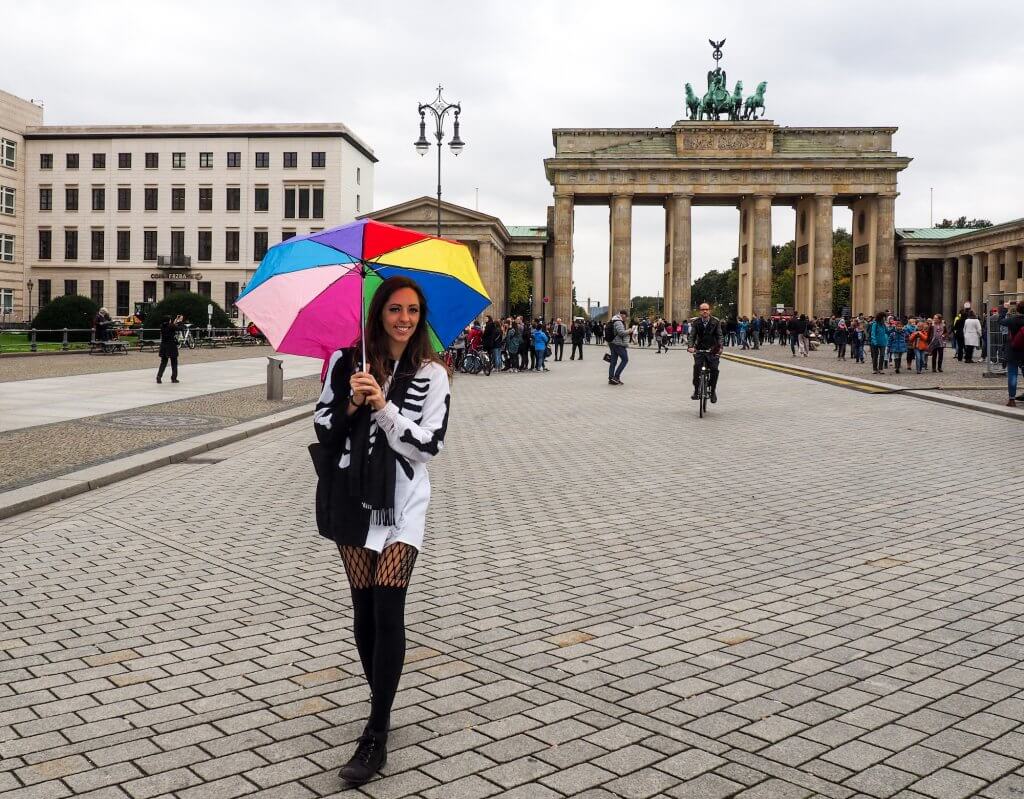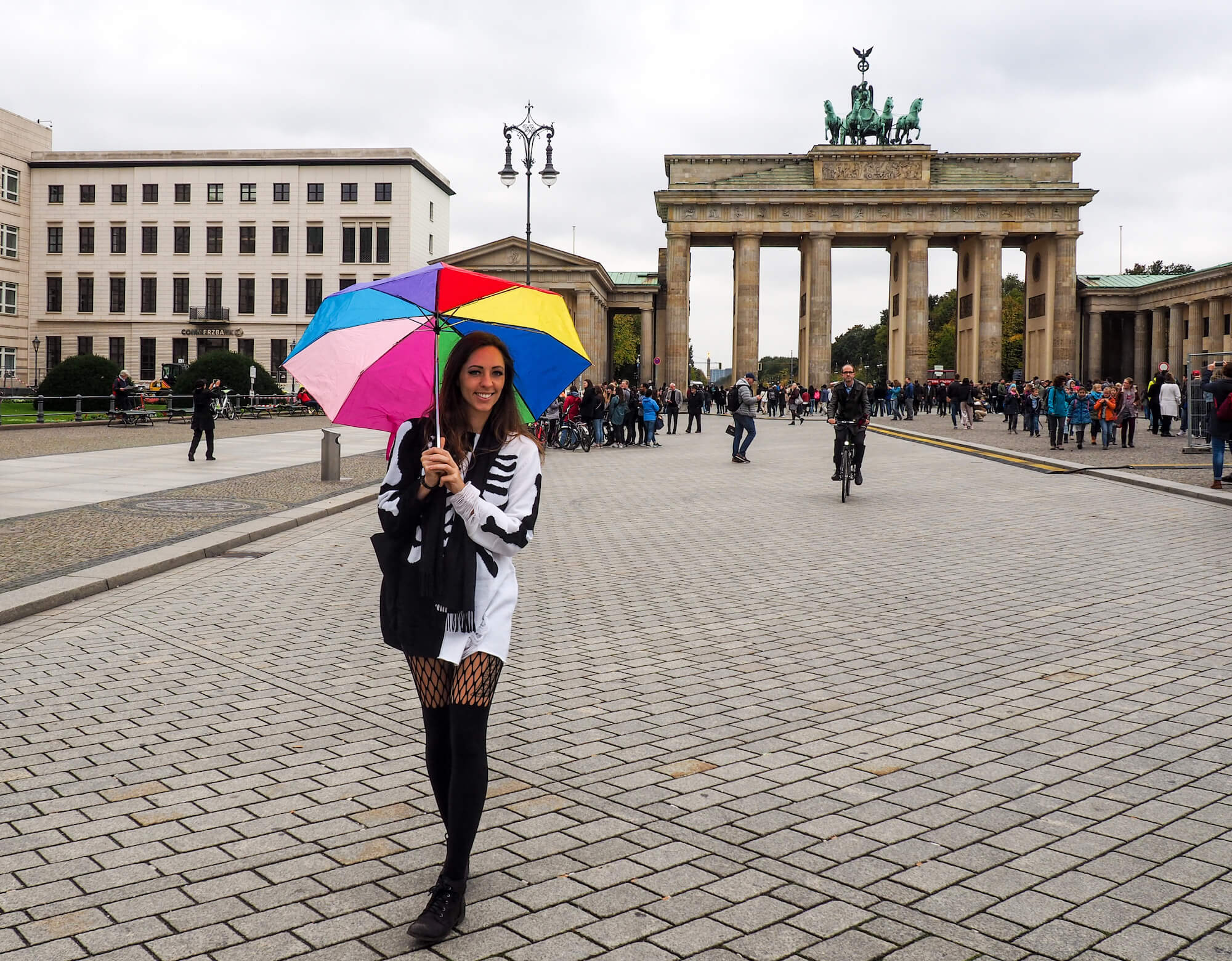 This entry is perhaps the least surprising, considering that Kristin spent five years living here. Even so, there are plenty of reasons why Berlin is a fantastic place for foreigners to live. First of all, it's one of the most robust creative hubs of Europe, let alone Germany, home to people from all over the world, many of them creatives looking to share their work with a willing audience.
It's also home to hundreds of world-class museums, cafés, galleries, theatres, and more. There's so much to do in Berlin that you can almost guarantee you'll never get bored. Whether you want to venture out to a Christmas market in the wintertime or explore the city's parks in the summer, there are plenty of options for year-round residents. There are also tons of amazing places that you can road-trip to just outside of town, in case the bustle gets overwhelming.
Who it's best for: Creatives, digital nomads, LGBTQ+ people
Cost of living: Berlin can be quite expensive to live in, compared to other European cities, but is generally about the same as US cities like Chicago, for example.
Pros: Incredible art, music, and culture scene. Great location with easy access to other cities in Germany.
Cons: Berlin has higher violent crime rates than most other big cities in Europe, but not walking around at night is a great way to avoid that. It can also be more difficult to adapt here if you don't speak German or at least try to, as older residents are more resistant toward foreigners, especially those who don't speak the language.
2. Braga, Portugal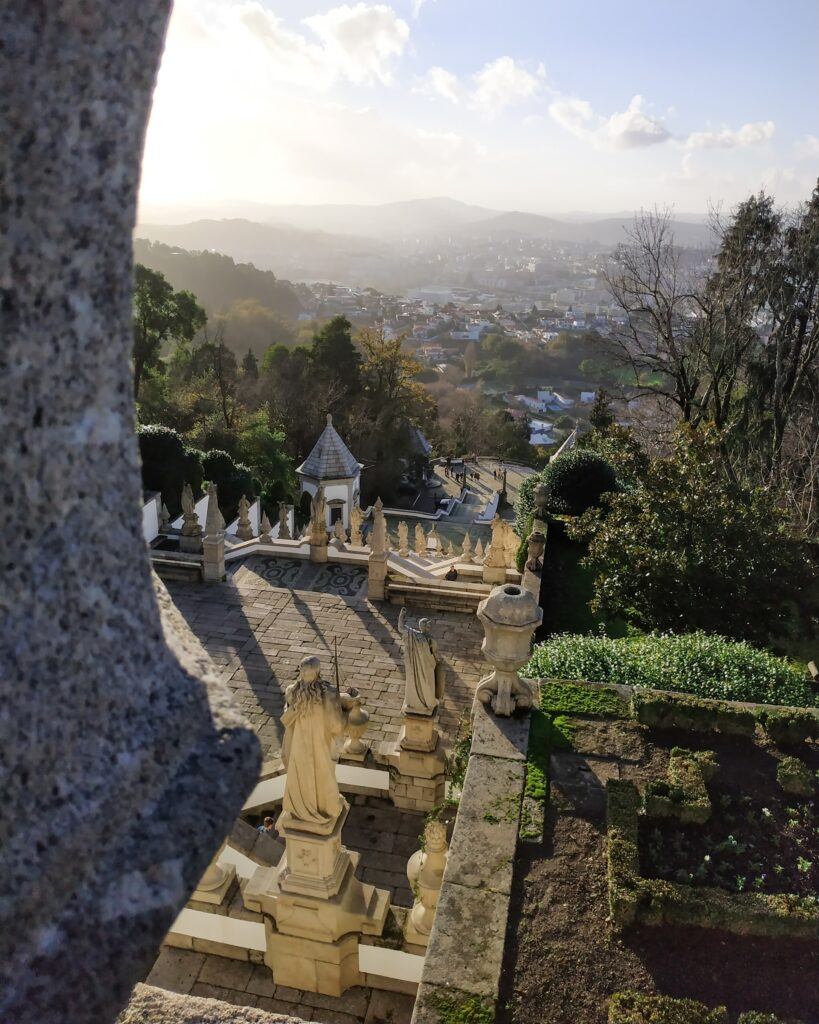 As Portugal's third-largest city, Braga has everything that makes the country special, with a vibe that isn't overwhelming. It's actually considered to be Portugal's happiest city, which you'll likely be able to feel as soon as you arrive. Generally, Braga's residents are warm and welcoming to foreigners, so don't be surprised if you're invited over for a coffee and pastel de nata by a neighbor.
Braga is bursting with culture, including historic sites, museums, and restaurants galore. Due to the city's ample green spaces, rich gastronomy, and warm hospitality, it's no wonder why the quality of life here is higher than any other city in Portugal. If that doesn't make Braga one of the best places to live in Europe, I don't know what does!
Who it's best for: Entrepreneurs (specifically in tech and hospitality), families, foodies, digital nomads
Cost of living: Almost any city in Portugal has a relatively low cost of living compared to other countries in Europe. Braga's is lower than Lisbon and Porto, but higher than smaller cities and towns in the countryside.
Pros: Great food, vibrant culture, superb hospitality, and wonderful weather
Cons: Braga is inland, far from Portugal's beaches. The economy in Portugal has also been on a downturn, and it may be hard to find a job here.
3. Athens, Greece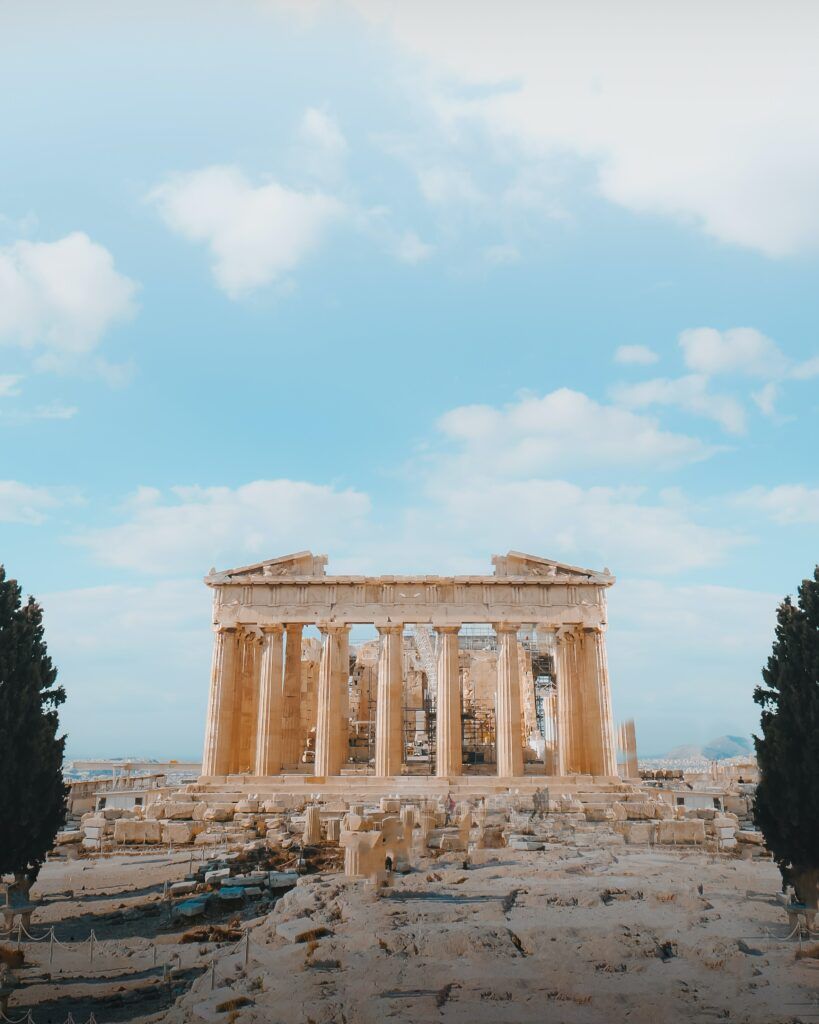 In the last few years, Athens has become more and more popular among digital nomads. As such, the city is full of co-working spaces and international schools. While the Greek islands may appear much more idyllic and great to live on, Athens is actually a much better choice for foreigners. The islands don't have as reliable of internet connection and tend to get overcrowded with tourists, especially in the summertime. Athens has better internet, infrastructure, and access to transportation.
Another attractive element of the Greek capital is that around half of its residents are at least partially fluent in English, making it easier for non-Greek speakers to adapt. It's still worth learning the language, though, and Athens residents will certainly appreciate it. Athens also has an amazing gastronomic and nightlife scene, which makes it a great choice for young people.
Who it's best for: Young people, families, digital nomads, retirees
Cost of living: For a European capital, Athens is quite affordable. However, it's much more expensive to live here than other cities in Greece like Corfu or Kefalonia.
Pros: Highly social, excellent food, good internet, plenty of things to do
Cons: Can be rowdy, rent is expensive in the downtown area, and many public services like healthcare are plagued with bureaucracy.
4. Málaga, Spain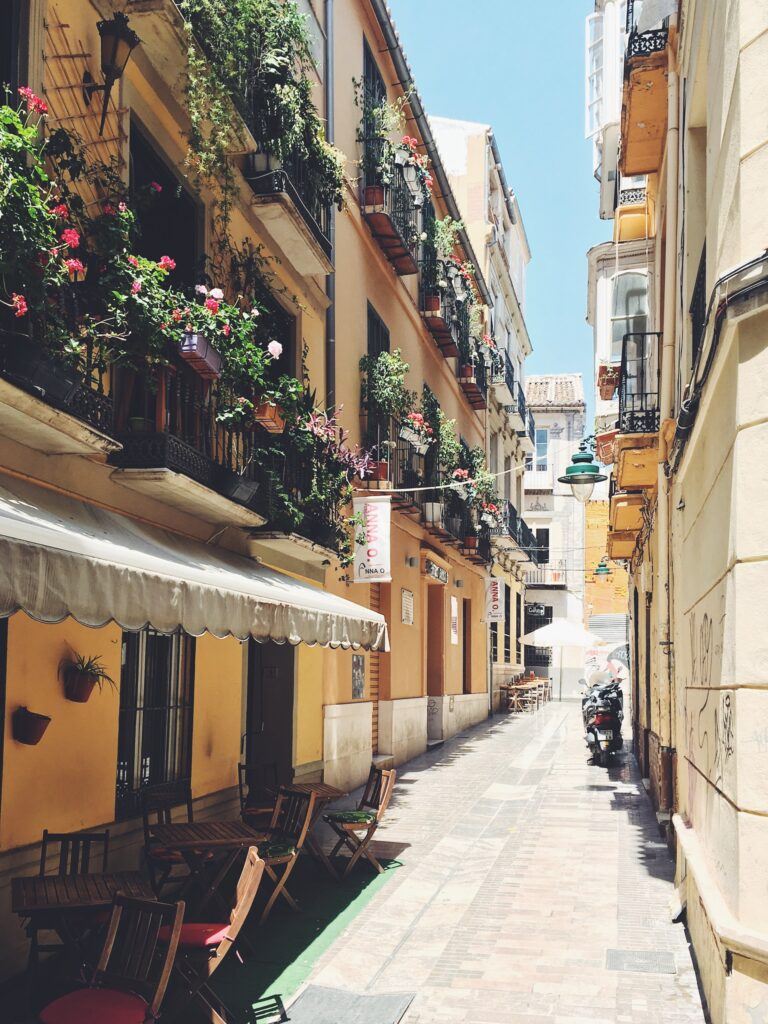 You've heard about Madrid, Barcelona, Ibiza, and other famously gorgeous places in Spain, but have you heard about Málaga? This sunny city on Spain's southern coast has the highest concentration of museums per square kilometer than any other in Europe. It's full of history and culture, with rich traditional gastronomy that puts it on the map as a great place for foreigners to choose as their new home.
For a big city, Málaga has a relaxed vibe that is great for people looking for the amenities that an urban area offers, without so much hustle and bustle. Here you'll also find quiet beaches perfect for relaxing and socializing. You may have to learn Spanish if you want to live in Málaga, though, as there are fewer English speakers here than in other cities in the country.
Who it's best for: Families, digital nomads, retirees, LGBTQ+ people
Cost of living: Málaga's cost of living is similar to Braga, Portugal. It's cheaper to live there than bigger cities like Madrid and Barcelona, but not the cheapest in Europe by far.
Pros: Very open-minded, culturally rich, lots of outdoor activities
Cons: It can be hard to find good-quality accommodations, as most of the buildings are old and very expensive for renters to repair.
5. Tuscany, Italy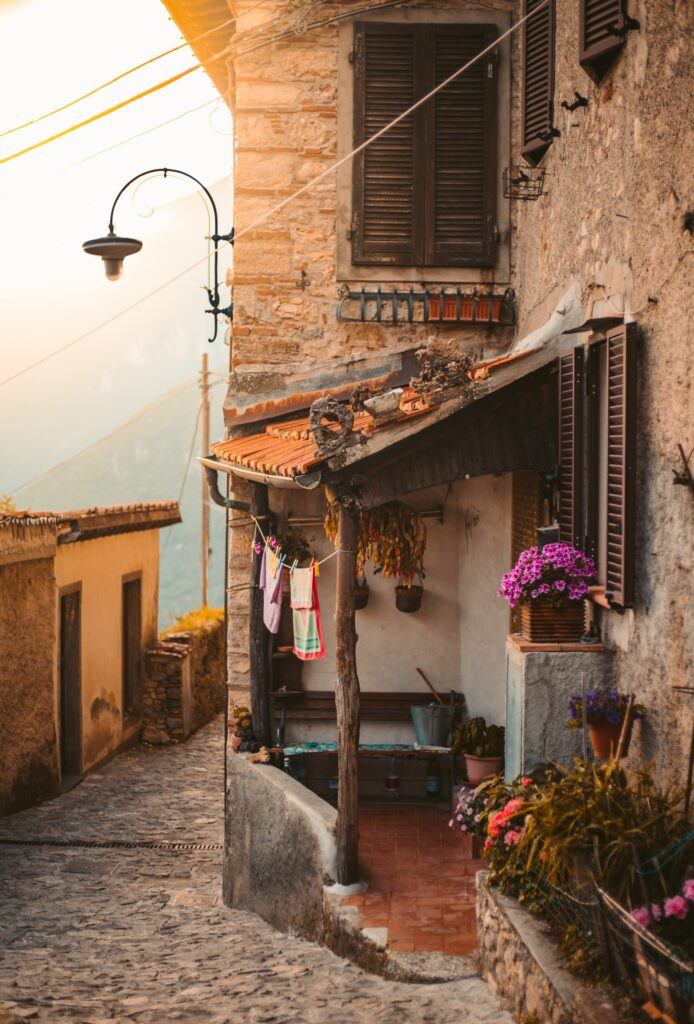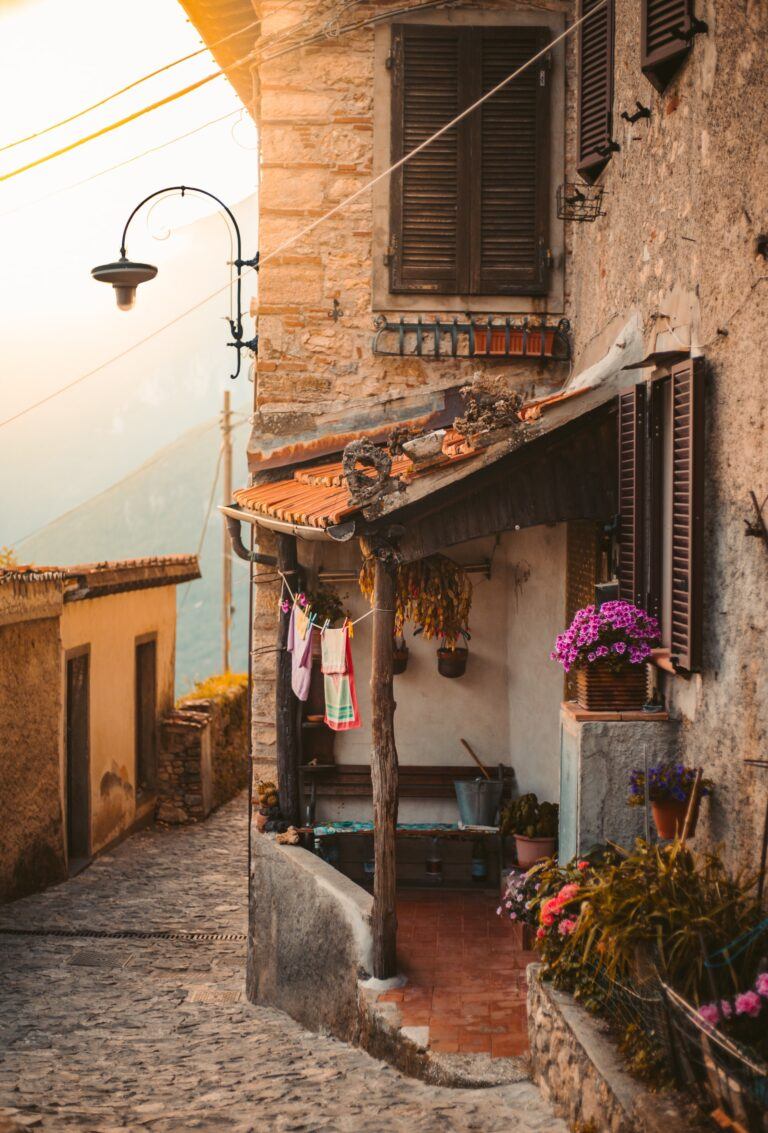 The Italian region of Tuscany has a reputation for being the second or third home to many celebrities. Luckily, you don't have to be one or be a millionaire to live a good life in the Tuscan countryside. The biggest reason why the quality of life is so high here is due to the abundance of fresh produce and locally made ingredients that characterize Tuscan gastronomy. That, and its incredibly beautiful nature throughout.
Small Tuscan villages like Lucca and Pistoia are especially ideal for those looking for a small slice of heaven in the countryside. Here life moves a little more slowly, but there are still lots of cultural events, museums, and galleries to enjoy.
Who it's best for: Retirees, families, digital nomads
Cost of living: Between Florence and Siena, the cost of living is very high. However, small villages are very affordable compared to the rest of Italy.
Pros: Fresh food, rural charm, rich culture, great opportunity to be part of a small community
Cons: If you choose a small village, you will need to learn Italian. It's also not ideal for young people who want to live a vibrant social life.
6. Dubrovnik, Croatia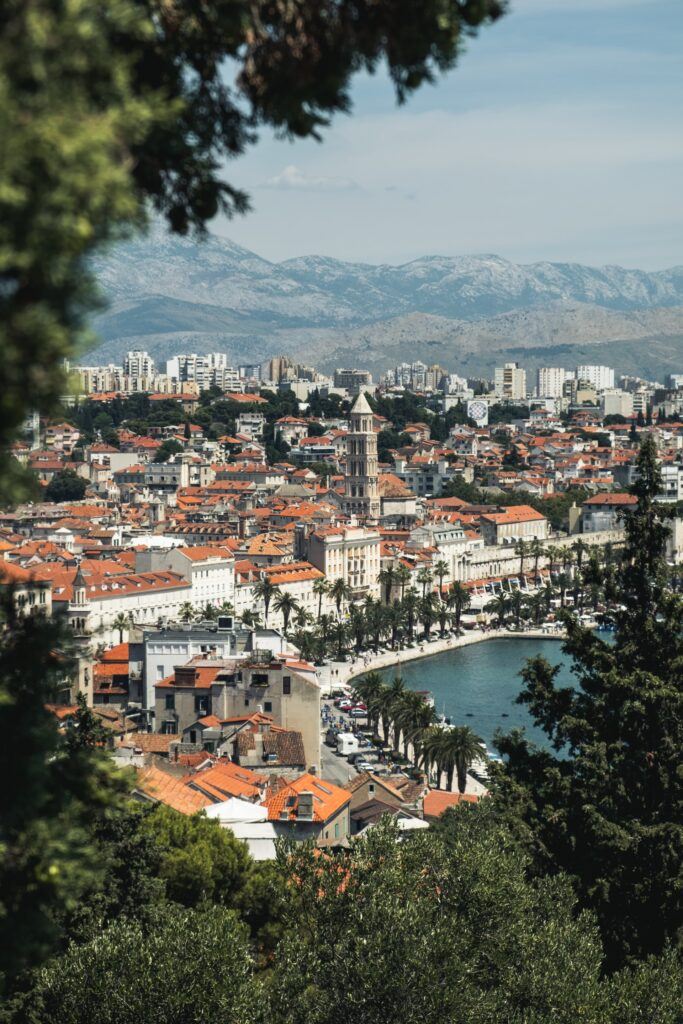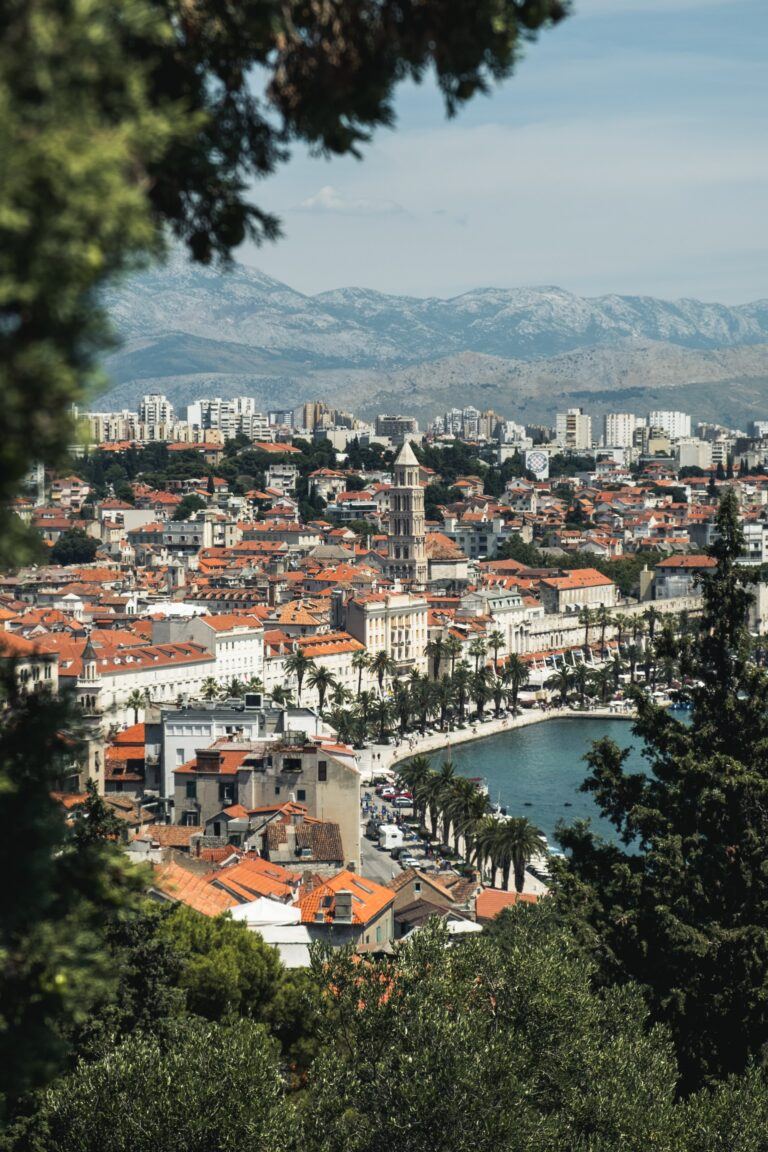 Considered one of the most beautiful places in Europe, Dubrovnik offers medieval architecture, a cobalt blue sea, and mountain views. These are in part why so many people love to visit for a vacation. Is it a great place to live, though? Absolutely! Between the stellar food scene and the seemingly limitless things to do, there's enough in Dubrovnik to keep any newcomer on their toes. Plus, the beaches are incredible, and there are tons of places in nature just outside the city to escape to.
Croatia is also one of the safest countries in the world, making Dubrovnik a great choice for solo female travelers looking for someplace in Europe to settle for a while. It's also a very sociable place to live, as Croatians value spending quality time with friends and family, usually over a delicious meal and a glass of local wine.
Who it's best for: Young people, students, digital nomads, families
Cost of living: Living in Dubrovnik is more expensive than other parts of Croatia, but even so, it's about half the cost of other countries, like England, France, and parts of Spain and Portugal.
Pros: Excellent hospitality, beautiful weather, access to nature, vibrant art culture
Cons: The everyday bureaucracy of life in Dubrovnik can be difficult to navigate as a foreigner. From the healthcare system to renting an apartment, there's a lot to learn before you go. Plus, learning Croatian might be necessary in the long run, and it's a very difficult language to learn.
7. Copenhagen, Denmark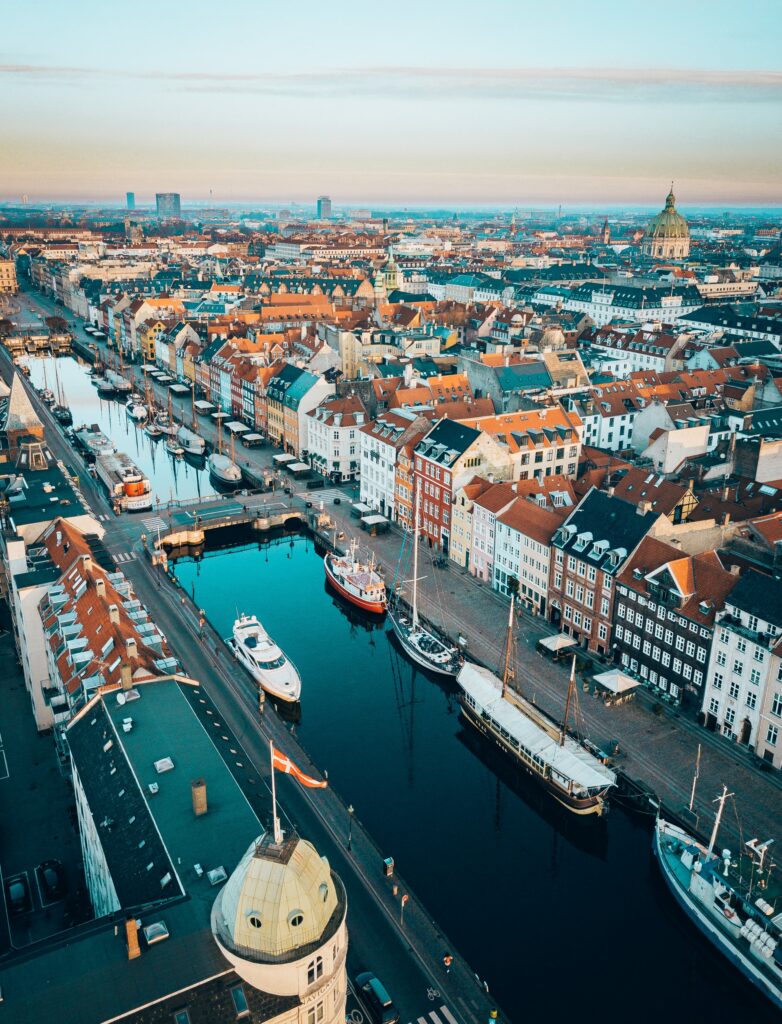 Copenhagen is known as one of the happiest places on earth, which might be enough for anyone to pack their bags and consider moving their. Denmark's hygge culture embodies coziness and contentment, which is a good way to describe the atmosphere of the national capital. With some of the world's best healthcare and education systems, residents of Copenhagen enjoy a relaxed way of life. There's also a very flexible work culture, in which the strict idea of a 9-to-5 doesn't apply. The Danish value free time to spend with friends and family, which is evident in their way of life.
Although Copenhagen experiences harsh winters, summers are delightful and warm. The riverfronts are packed in the warm months with markets, café seating, and people taking a stroll. Here it's generally easy to adapt, as most people speak English fluently, and the Danish are usually warm and friendly.
Who it's best for: Families, retirees, digital nomads (in tech or other high-paying sectors), LGBTQ+ people
Cost of living: The cost of living is notoriously high in comparison to the rest of Europe. Taxes are extremely high, which many see as a valid trade-off for superb public services.
Pros: One of the highest qualities of life in the world, great healthcare and education
Cons: Because the cost of living is so high in Copenhagen, it's not very accessible to anyone who isn't already making a very high wage.
8. Prague, Czech Republic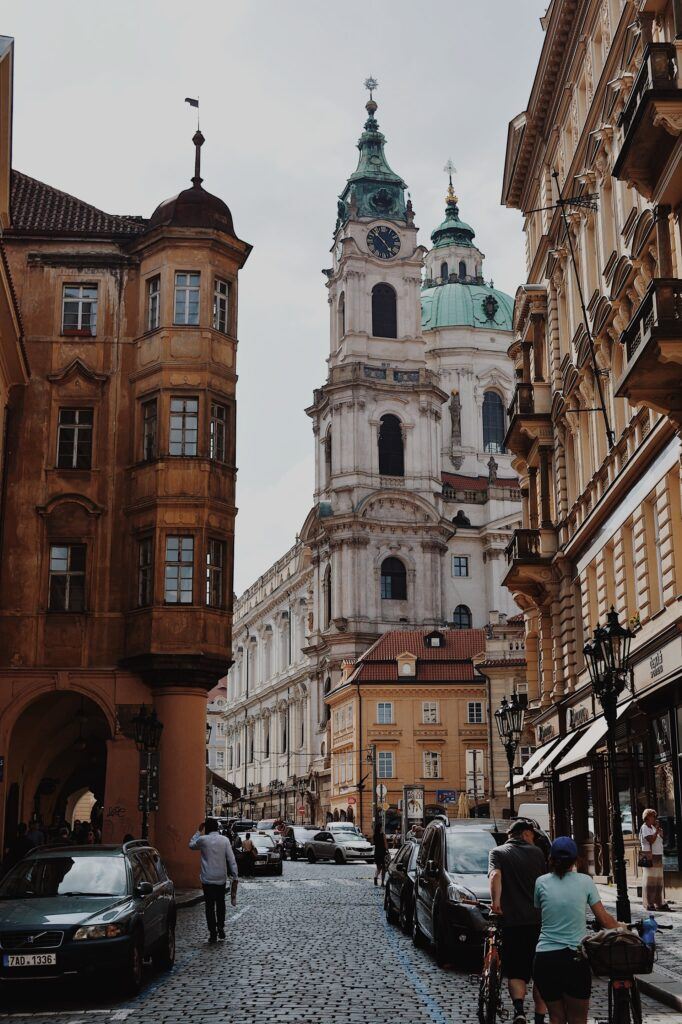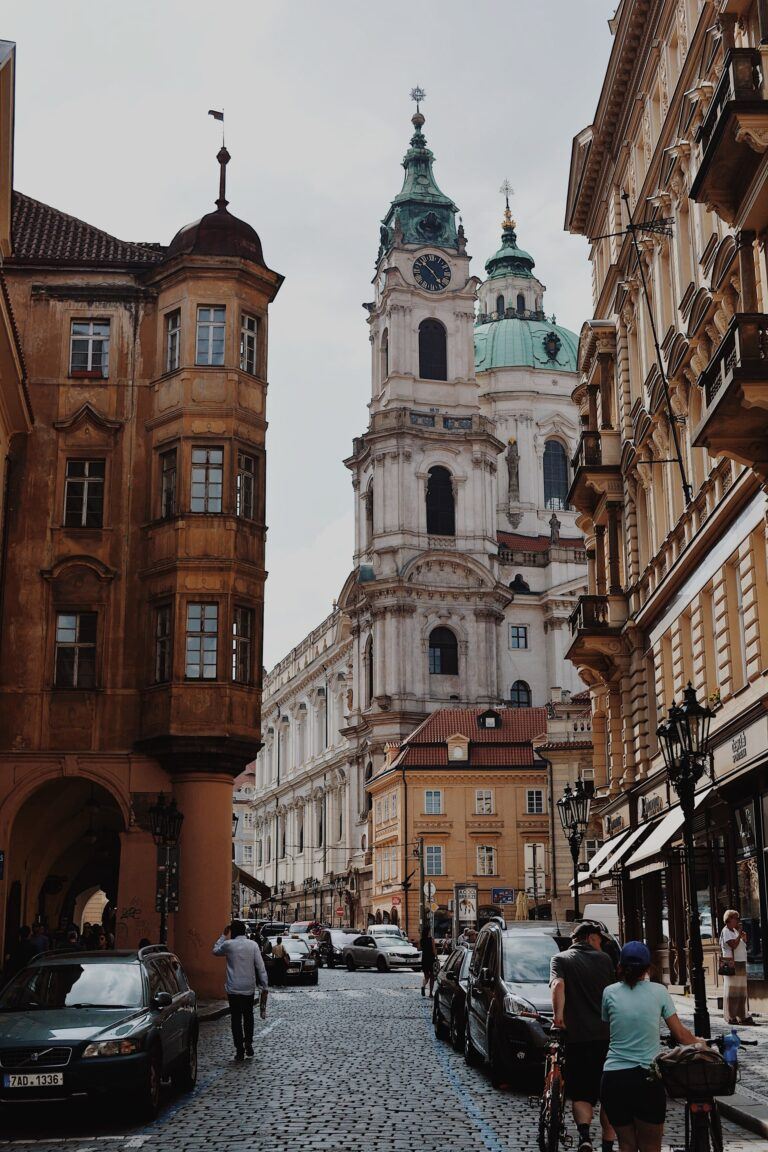 There's truly no place on earth that has the same Old World charm as Prague. The architecture is stunning, the thermal baths are delightful, and there seems to be a delicious café on every corner. While prices have increased in the last few years, Prague remains a relatively affordable gem of a place to live.
Especially for young people who want to be social, Prague's nightlife scene is spectacular. It's very easy to meet new people here, which is why it's such a popular destination for young digital nomads and university students. There's also great quality and affordable healthcare in Prague, which is a huge plus.
Who it's best for: Digital nomads, young professionals, university students
Cost of living: It is still cheap to live in Prague, compared to other cities in Europe. The cost of living here is similar to Braga, Portugal.
Pros: Very social city, tons of museums and cultural sites to see, overall very intriguing and beautiful, violent crime rates are low
Cons: Finding housing in the city can be very challenging, as the housing market is competitive and prices are rising. Many people settle for living on the outskirts of the city instead. Pickpockets and petty theft is pretty common.
9. Vienna, Austra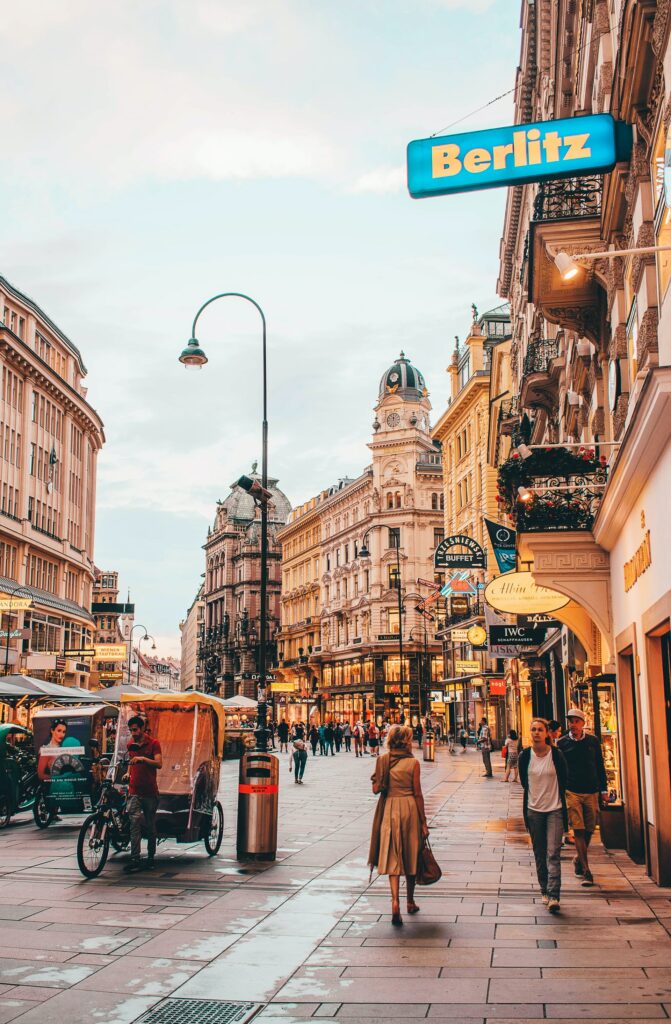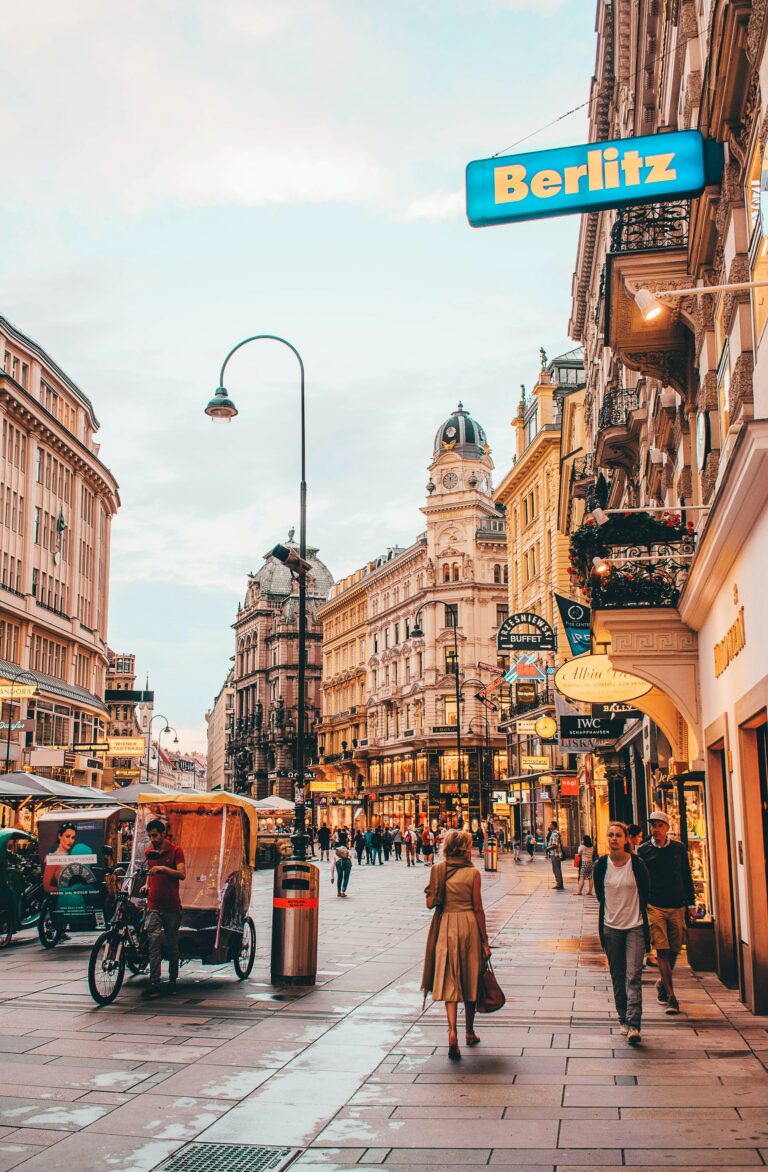 If you're a sucker for great museums, there are few places in Europe with the same quality and quantity as Vienna. Here you'll find some of the best art museums in the world, as well as historic cafés, a sophisticated atmosphere, and architecture that will make your jaw drop. It's truly one of the most beautiful places in the world.
Most people in Vienna speak English, but they will most likely be more open and friendly if you at least try to speak German. The quality of life is high in Vienna, as the healthcare, education, and public transportation systems are excellent.
Who it's best for: Retirees, families, digital nomads
Cost of living: Similar to Copenhagen, the cost of living in Vienna is very high. Rent is comparable to cities like Miami, for example.
Pros: Great museums, plenty of things to do, excellent public services, well organized and easy to navigate
Cons: Locals aren't always very friendly to foreigners, especially those who don't speak German. It can be difficult to make friends here.
10. Amsterdam, The Netherlands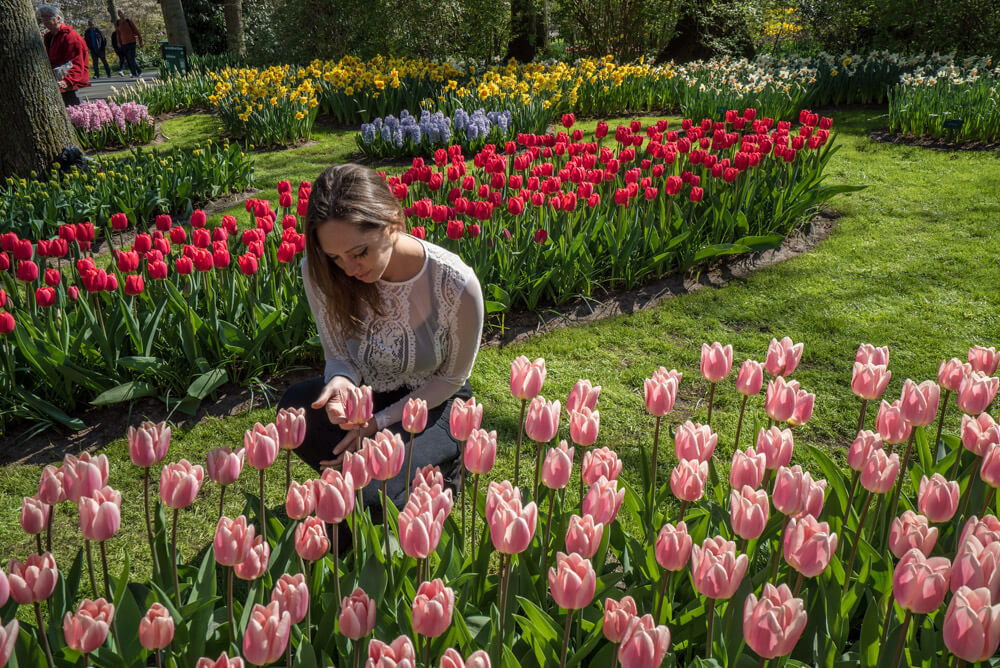 Known as one of Europe's most open-minded and liberal cities, Amsterdam is a great place to settle for a while. Though the city is working through its less-than-savory reputation regarding the infamous red light district and public use of "soft" drugs, it's actually a very safe city to live in. Many even consider Amsterdam to be ideal for solo women.
There are many job opportunities available here, and there's generally a very relaxed work/life balance, which is a breath of fresh air for foreigners coming from more fast-paced work environments. Here you'll also notice that a majority of people get around via bicycle, which is a nice change if you're from somewhere where vehicle traffic keeps you from getting around quickly.
Who it's best for: Young professionals, digital nomads, families, LGBTQ+ people
Cost of living: Housing costs can be quite high in Amsterdam, meaning many people end up living on the outskirts of the city and have long commutes to work. Other costs are also generally high, about the same as Vienna.
Pros: Open-minded culture, lots to do and see (like going to see the tulips!), great work/life balance, most people speak English
Cons: The high cost of living is a big drawback for many people.
***
Now that you have 10 amazing options, which of these destinations do you think deserves the title of the best place to live in Europe?