This guest post is by Monica Chapon, a California-based desert enthusiast:
California has it all: mountains, beaches, deserts, and everything in between.
California is one of the few locations on the planet that houses many different climates in close proximity. And no area of the state is quite as diverse as Southern California.
It is completely possible to visit the Pacific Ocean, snow-capped mountains, and the dry rugged desert all in a single day. Whatever climate you're in the mood for, you can find it. For those who like camping, this means an endless variety of scenery to wake up to on any given day.
From beaches to deserts to mountains, here are the ten best places to camp in Southern California.
1. Alabama Hills National Scenic Area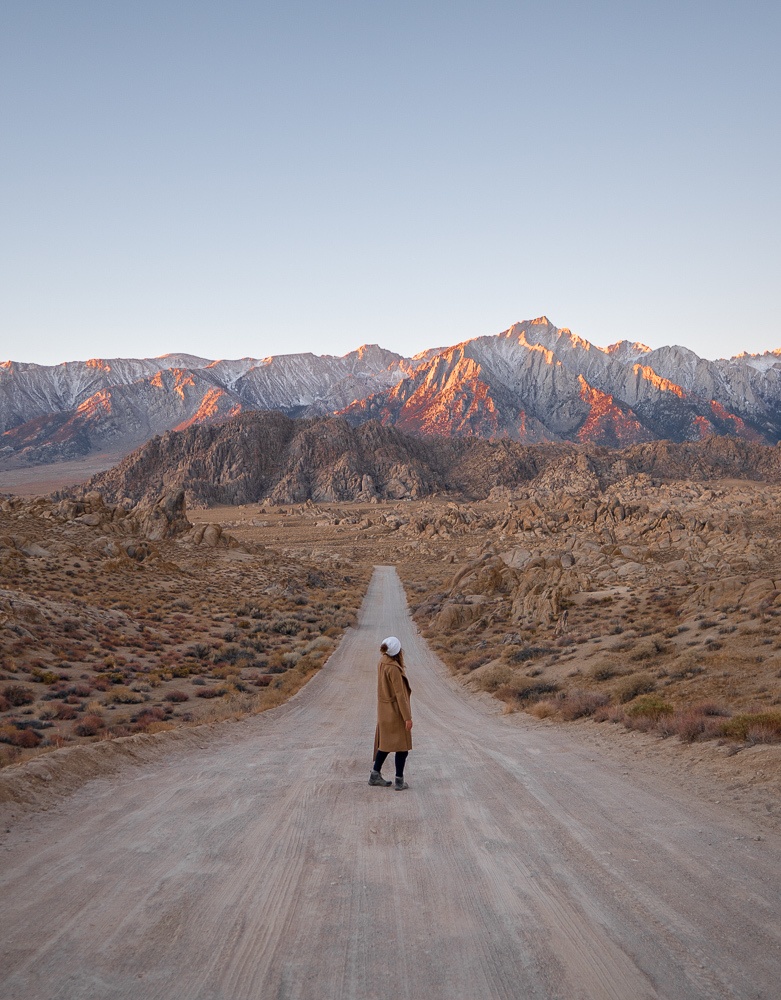 The Alabama Hills National Scenic Area sits at the base of the Sierra Nevada Mountains. This visually stunning stretch of land features large smooth boulders haphazardly scattered in front of the snow-capped jagged peaks in the distance.
Alabama Hills is Bureau of Land Management (BLM) land. For campers, this means free dispersed camping among the rocks and foothills.  Be aware, though: there are no outhouses or trash bins, nor is there any potable water. Bring your own breakfast or take a short drive to nearby Lone Pine for provisions. This entire area is a "pack it in, pack it out" location.
My favorite place to set up shop is in between the rounded rocks, which creates some privacy and some one-on-one time with nature. Campers can begin their morning with a sunrise hike or an epic photo op at Movie Road.
2. Leo Carrillo State Park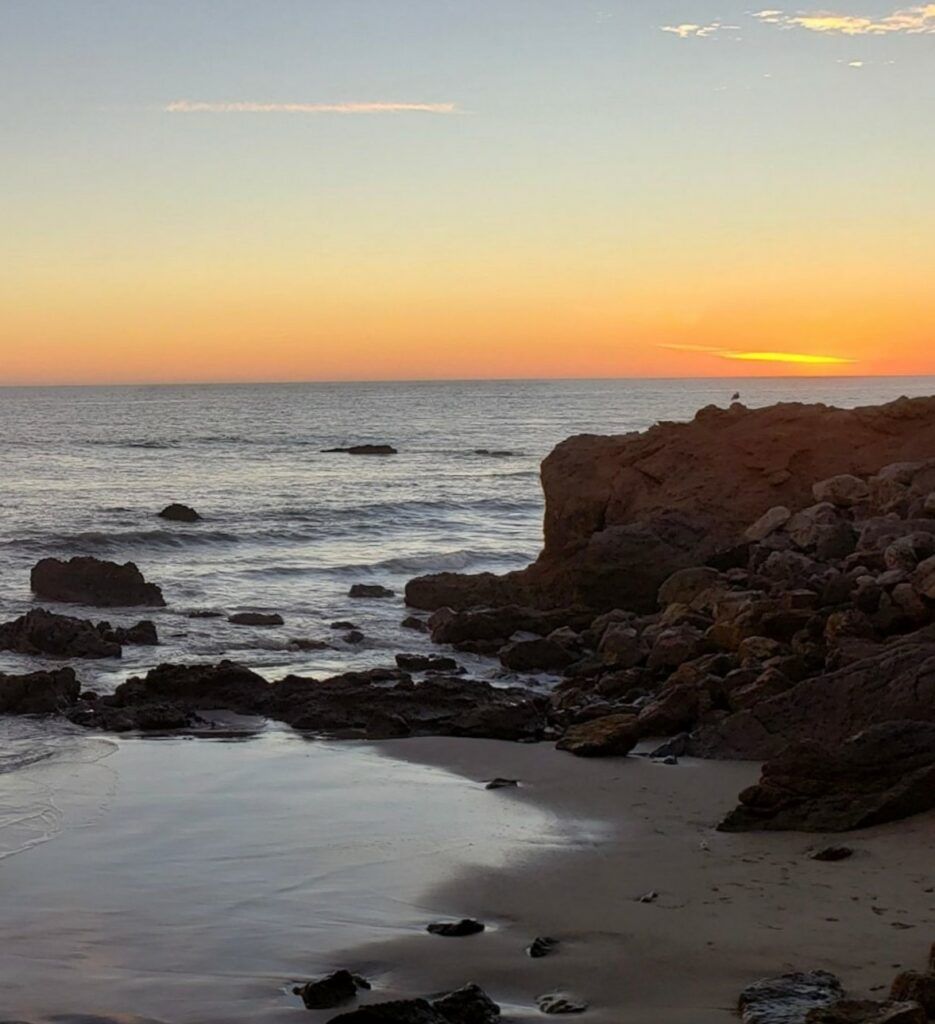 For beach lovers out there, this is easily one of the best places to camp in Southern California.
Leo Carrillo State Park sits just off of the PCH (Pacific Coast Highway), in northern Malibu. Back country trails climb the hills behind the campgrounds, some short and easy and some long and difficult.
There are 130 campsites in the state park; they cost $45 per night, and many are shaded by towering sycamore trees. The grounds offer amenities like flush toilets, running water, and showers. Reservations can be made up to six months in advance.
Leo Carrillo also offers a 1.5-mile stretch of beach right across the street that is great for swimming, surfing, and relaxing. My personal favorite features are the tide pools and coastal caves formed by the dramatic cliffs, and the secluded nature of this pocket beach.
3. White Tank Campground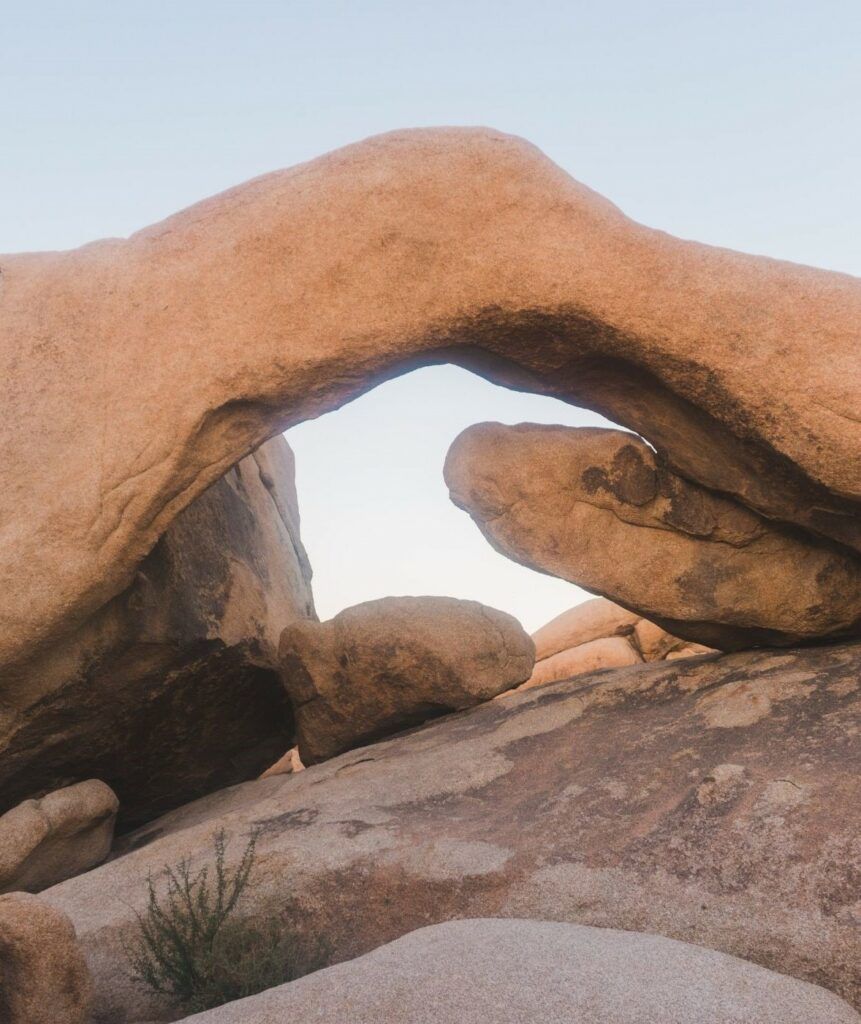 Tucked inside of my all-time favorite Joshua Tree National Park sits the White Tank Campground. Nestled among the typical large granite boulders in the northern end of the park, all 15 campsites are first-come, first-served. This is easily one of the best places to camp, not just in Southern California but in the entire American Southwest.
A $15 fee must be prepaid at an entrance station. There is no water available for drinking or washing, so bring plenty! Note: The campground typically closes in the summer due to the excessive heat of the desert.
White Tank is one of my favorite spots for two reasons. First, the iconic Arch Rock hike originates from this very spot, so it's easy to access at sunrise. Additionally, it's located in one of the darkest sections of the park and so offers fabulous stargazing.
4. Pineknot Campground
Pineknot is tucked away in a densely forested area of the San Bernardino National Forest at Big Bear Lake. It's a popular destination for those looking for a break from busy city life.
The campground has 48 sites with easy access to several scenic mountain trails. It's equipped with fire rings, picnic tables, and bear boxes at each site to pack away food. Firewood is available for purchase. With flush toilets and drinking water provided, campers are set for a weekend in the woods. Campsites are $31 per night.
Big Bear Lake offers fun water activities, like canoeing and boating, and is a nice change of pace from the ocean views Southern California is famous for. The water can be cold, though, so it's not the best place for swimming.
5. Anza-Borrego Desert State Park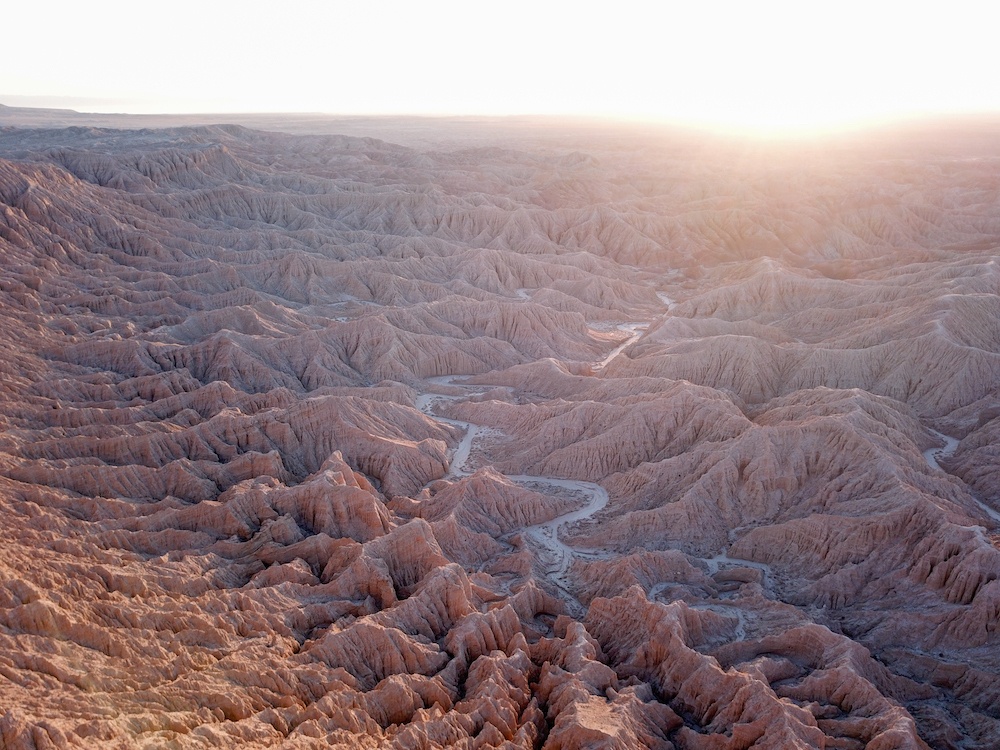 An hour and a half east of San Diego, Anza-Borrego Desert State Park is a hidden gem. It's not the most well-known park to those coming from outside of California, but for me it's another desert staple.
Unlike most places in California, camping at Anza-Borrego does not require planning six months in advance: campers can plan a spontaneous weekend getaway here and know that they can get a campsite! This is because Anza-Borrego offers free dispersed camping. And the park is massive, so it never feels crowded. In fact, I've rarely seen another camper around me.
Be aware, though: if you go the dispersed route, there are no amenities. Pack it in, pack it out. Be sure to bring more than enough water for drinking and washing.
This is another locale known for fantastic stargazing. If you've never seen the dark sky filled with thousands of glowing stars from the middle of the desert, add this to your bucket list.
6. South Fork Campground
This campground is situated on the backside of the San Gabriel Mountains in the Angeles National Forest. It's a hidden gem tucked between towering canyon walls. Shaded green hiking trails are plentiful in these mountains.
South Fork offers 21 spacious, first-come-first-served sites. Each comes equipped with a fire ring and a grill. There is no water available here, so plan ahead. Vault toilets are provided on-site.
This area has unfortunately experienced some closures due to the recent California wildfires, so be sure to check the status before making the drive.
7. Jumbo Rocks Campground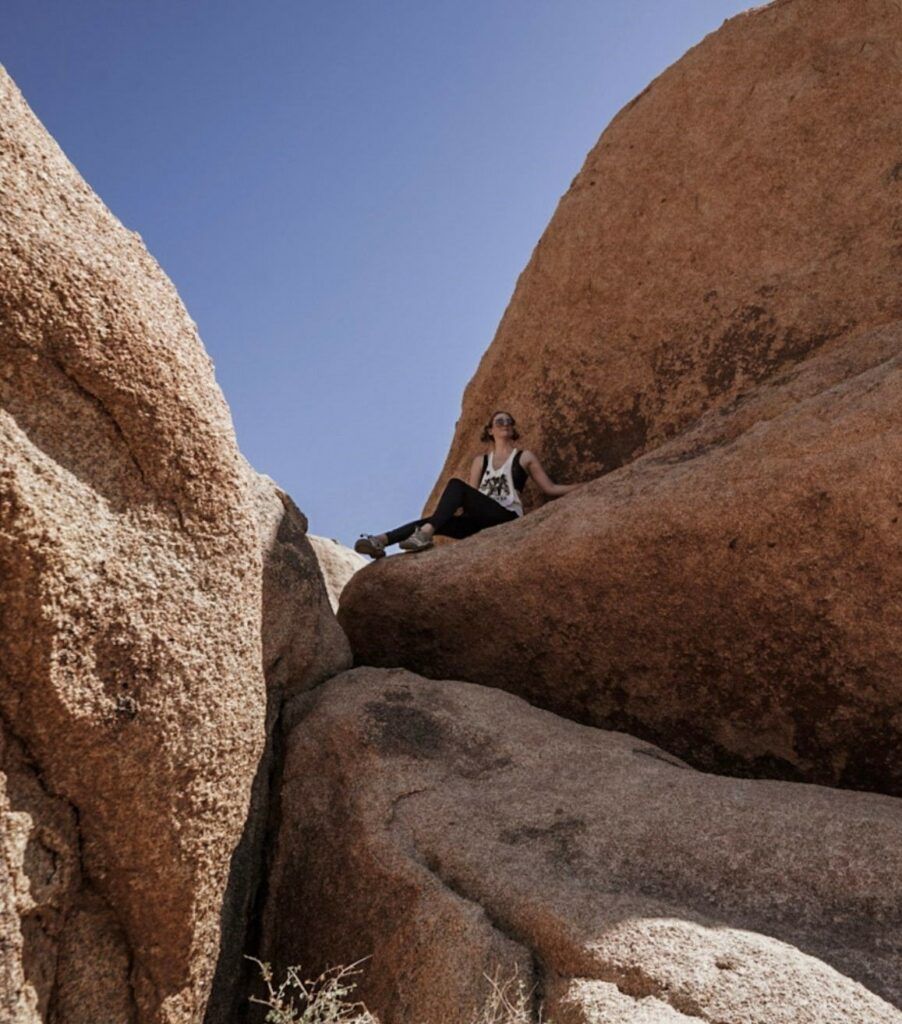 Jumbo Rocks Campground, centrally located near many exhibits and trails, is another popular yet primitive spot in Joshua Tree National Park.
The enormous rocks were formed millions of years ago and have been smoothed into their unique shapes by the wind. Creatures like lizards, rattlesnakes, and scorpions can be found living among them.
There are 124 individual campsites, set on a flat, sandy surface, in between the boulders. Sites are only $20 per night. No water or showers are provided. Also, the town of Twentynine Palms is only 12 miles away, so food and water can easily be purchased outside the park.
Reservations are required from September to May. If you prefer to reserve a place in advance rather than leave it to chance, like at White Tank, then Jumbo Rocks might be for you.
8. Ricardo Campground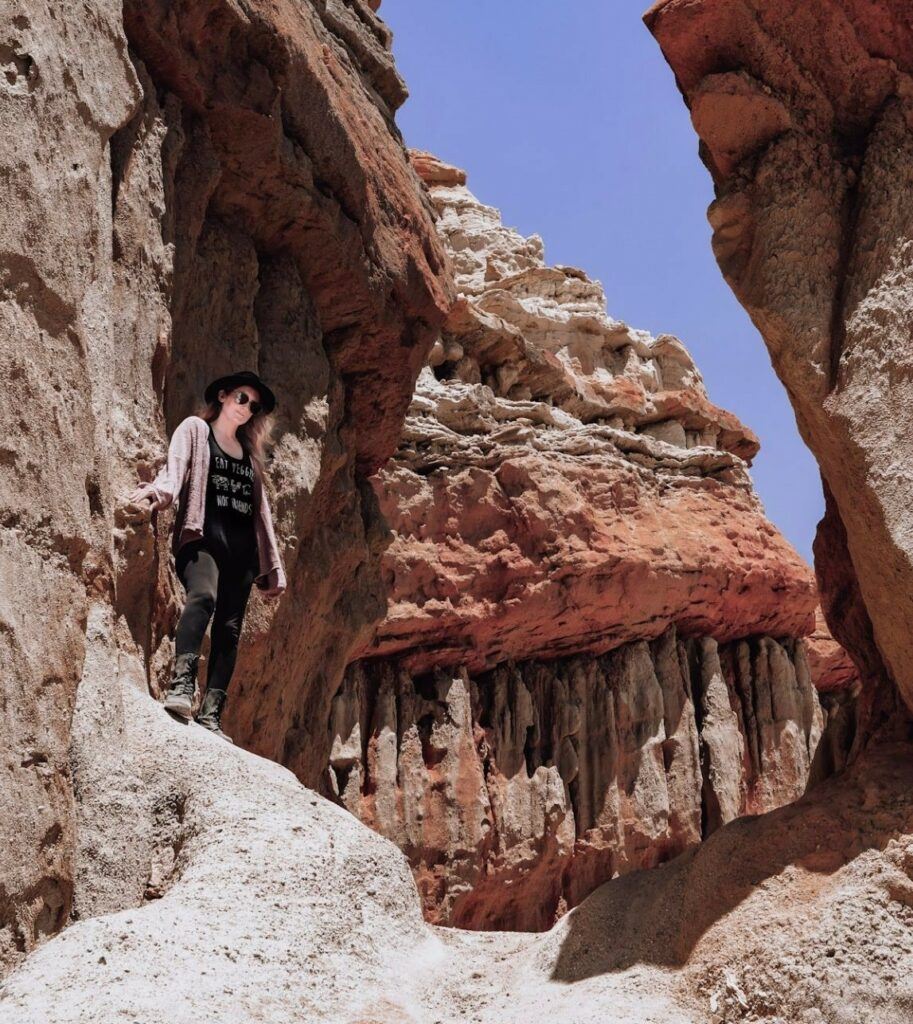 One of my favorite under-the-radar spots for camping can be found between the dramatic cliffs of quiet Red Rock Canyon State Park, which offers some stunning hiking and camping that will remind you of the orange rocks of Arizona or Utah.
The Ricardo Campground has 50 primitive campsites with potable water, pit toilets, fire rings, and tables. Camping is available on a first-come, first-served basis only; no reservations are accepted. While I've never seen this campground fill up, I'd arrive early on holiday weekends to be safe.
Campsites cost $25 per night. Additional vehicles are $6 each. Self-registration and payment is required before setting up your camp.
I highly recommend this spot; it's one of the best places for camping in Southern California, for sure!
9. Hole-in-the-Wall Campground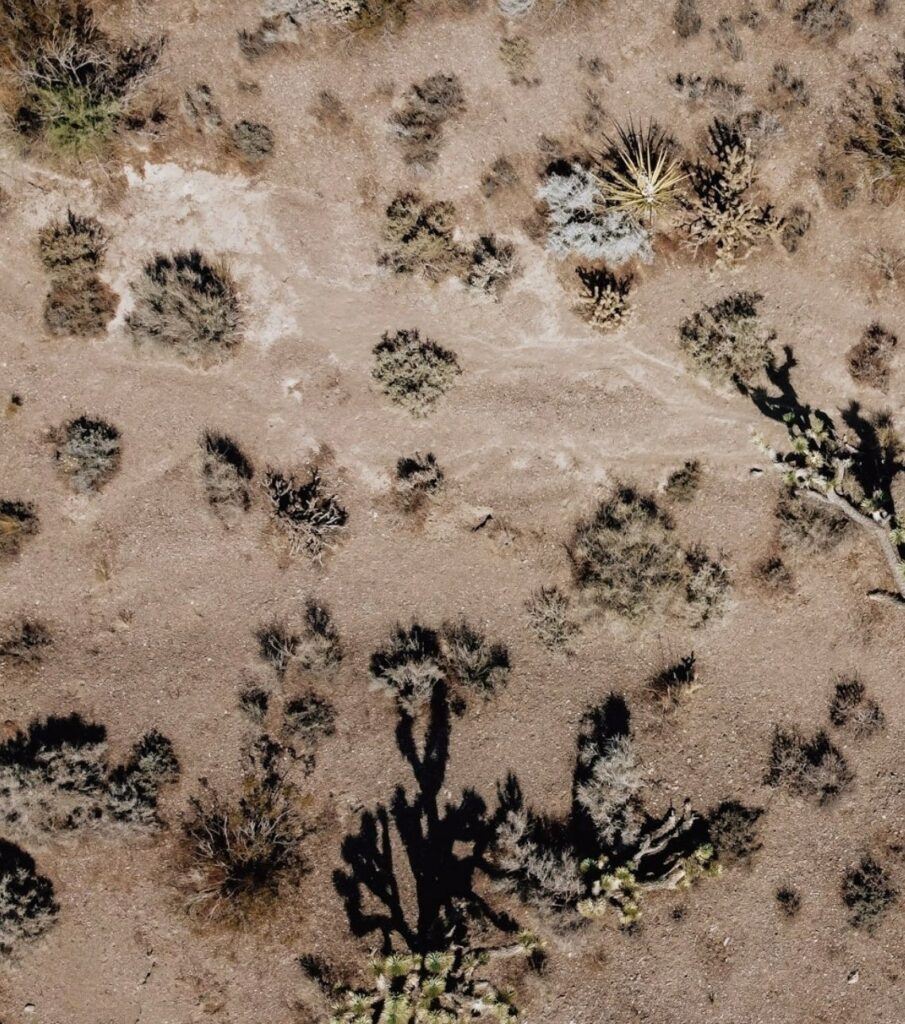 The Mojave National Preserve is a vast but lesser-visited park in the California desert. With loads of Joshua trees, tall sand dunes, and rugged mountains, this is a great place to spend a weekend camping.
There are two designated campgrounds here, but my favorite is Hole-in-the-Wall. There are 35 campsites there, with facilities like pit toilets, potable water, fire rings, and picnic tables. Each site is first-come, first-served and costs $12 per night.
The reason I prefer Hole-In-the-Wall is twofold: First, it is lower in elevation and has better road access, so you can reach these sites without four-wheel drive. And second, I love the volcanic rock walls surrounding it.
10. Furnace Creek Campground
The Furnace Creek Campground in Death Valley National Park is the most popular campsite in the park for a reason. It is centrally located, with relatively easy access to many of the highlights. The Golden Canyon badlands, Artist's Palette, and the Badwater Basin salt flats, which are the lowest point in North America, are a short drive away.
Furnace Creek is the only campground in the park that accepts reservations in advance. Weekends and holidays can sell out, so plan your trip early, or consider weekdays instead. The 136 campsites have drinking water, picnic tables, and flush toilets. I recommend visiting over the winter months, as this can be one of the hottest places in California.
Pin me for later:
Though there are endless options for camping in Southern California, these are my current favorite spots. And, as each of these locations is just a short drive from anywhere in Southern California, campers will forget about city life soon enough.
From waking up to ocean views to stargazing in the desert, there really is something for everyone!
About the author: Monica Chapon has traveled to six continents solo and chronicles her adventures on her blog, This Rare Earth. She can usually be found exploring the deserts of the world, taking impromptu road trips, or performing as an aerialist on silks. Follow along with Monica's adventures on Instagram.