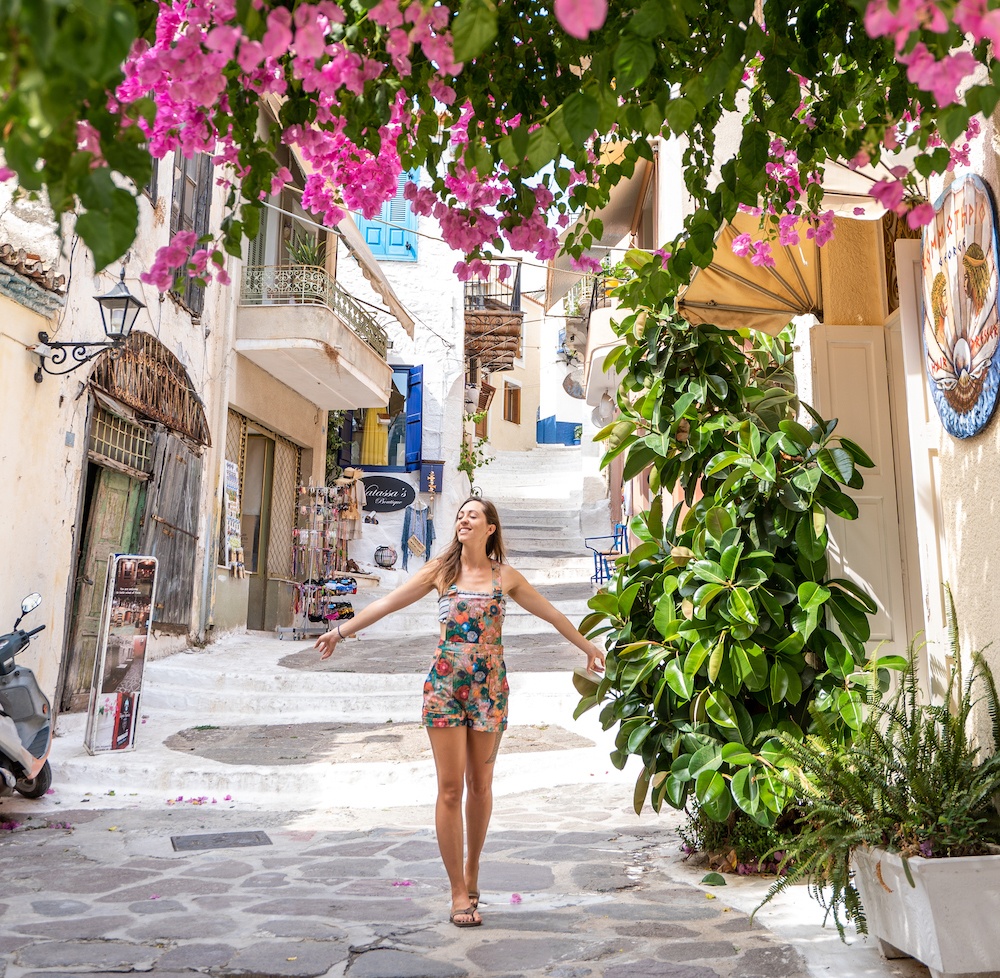 Whether you're shopping for a birthday gift, holiday gift, or just a little surprise for your adventurous loved one, consider giving them something that will level up their travel game.
I've never put together a gift guide before, but I figured, with nearly a decade of travel experience, I might know a thing or two about what girls who travel really want. Give the travelers in your life presents they'll both love and actually use!
I've done some extensive searching for all of the latest and greatest travel gear, tech, and accessories, and I think you'll love what I found. The gift ideas below range in price from $7 to $300, so there really is something for every budget! Whether you're just looking for some fun stocking stuffers or you're searching for the coolest gift of 2022, this list should help you out:
Under $25
Hand Sanitizer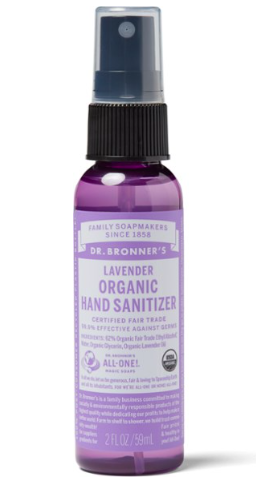 Nowadays, you can never be too careful when it comes to keeping your hands sanitized. A lot of the sanitizers smell like straight-up alcohol which is unpleasant to say the least. Consider this Dr. Bronner's lavender-scented hand sanitizer from REI for just $5 as a stocking-stuffer.
My book, Conquering Mountains: How to Solo Travel the World Fearlessly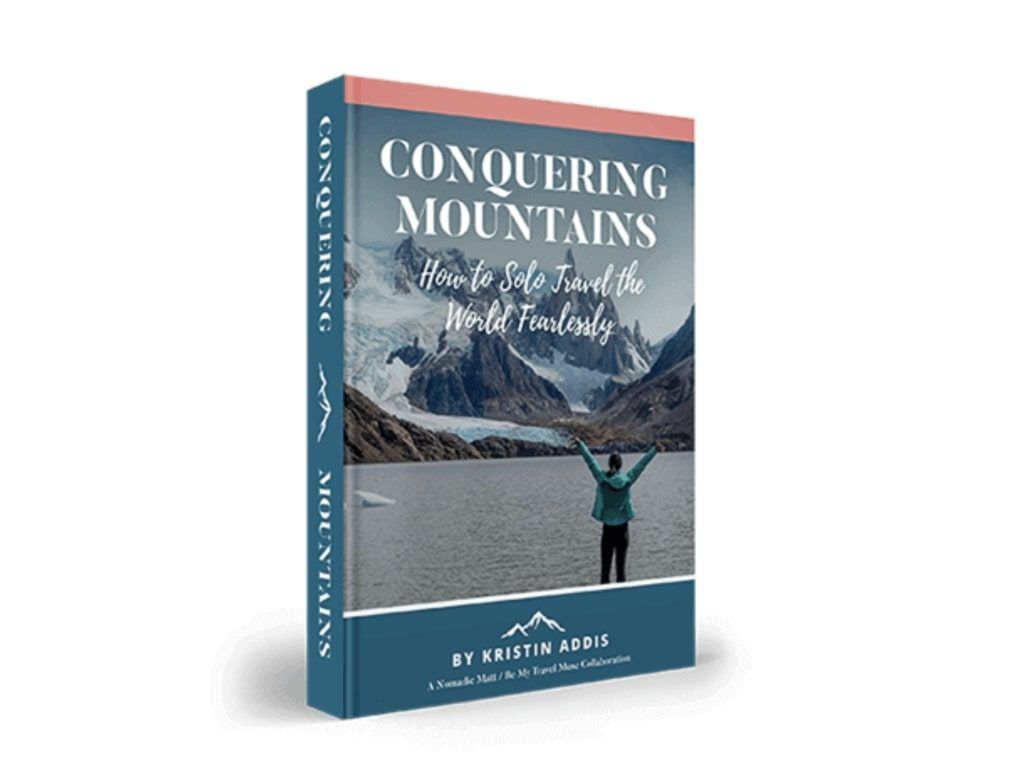 Did you know that I wrote a book?! Conquering Mountains is a fantastic gift to give the person in your life who just needs that little push to do something adventurous! In the book, I write everything women need to know about how to save up, plan, stay safe, stay connected, pack, and gear up for the solo adventure of a lifetime. It's all in here! Order a copy on BMTM for $9.99!
Luggage Tags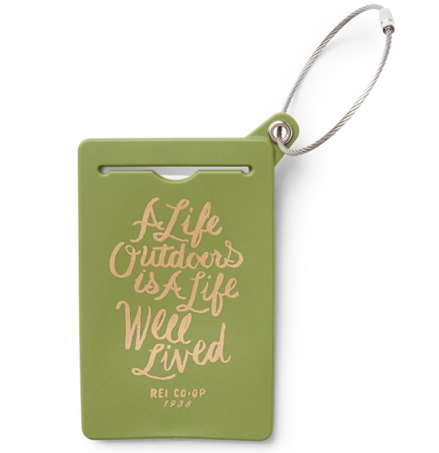 A set of luggage tags is always a great gift idea, especially if you have a smaller budget. Plus, there are so many different styles out there that you can choose a set which perfectly complements the style of the recipient. A great option is this cute outdoorsy one from REI for less than $10!
Passport Cover/Travel Wallet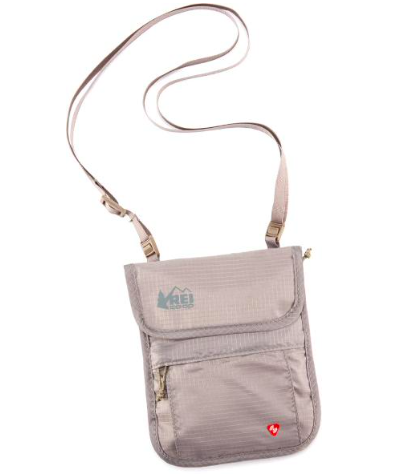 Along the same vein as the luggage tags, a passport case or travel wallet can be a fun way to reflect personality in a gift. Not only is it useful for protecting a traveler's most important possession, it often doubles as a travel wallet with slots for credit cards and ID, pockets for cash, and sleeves for boarding passes.
My pick is this RFID Neck Wallet from REI for $14.95. It has a special liner to project your cards and passport from unauthorized scanning, providing extra projection to your most valuable travel possessions.
For another great product like these ones, scroll down for the Pacsafe RFIDsafe passport wallet!
Universal Travel Adapter Set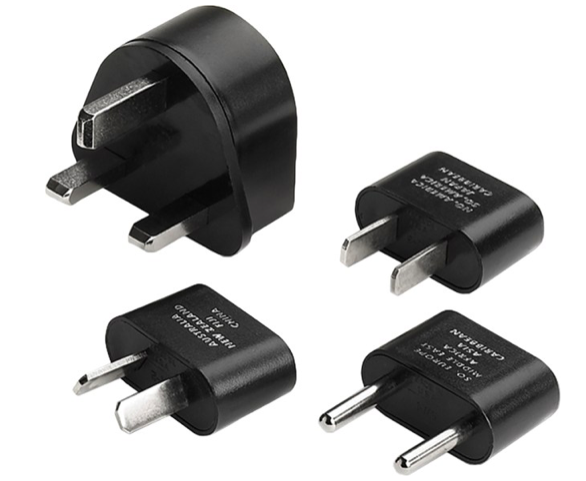 This Lewis N. Clark travel adapter set is the perfect stocking stuffer for someone taking a trip abroad soon. This all-in-one converter has four different plug adaptors that you can use in 175 countries. Get it here for just $13!
If you want to upgrade to an adaptor with more bells and whistles, see the Lewis N. Clark Universal Travel Adapter and Power Bank below.
Travel-Themed Calendar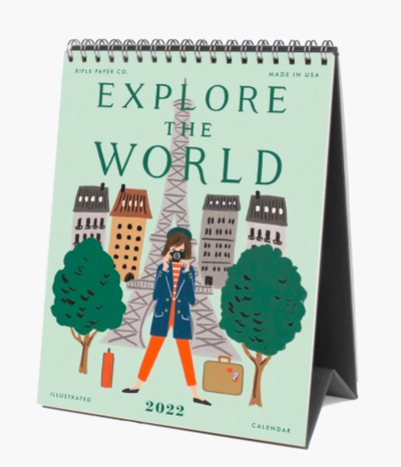 Stay inspired all year long with this gorgeous desk calendar. Each month features a beautiful illustration of a famous destination around the world. Not only does it help you keep track of the date, flipping over each new month brings that feeling of wanderlust all over again. Available from Rifle Paper Co. this little guy only costs $16.
Collapsible Water Bottle
This BPA-free reusable water bottle is a great item to take on the go. It takes up practically no space at all when squished down. Plus, the design is sturdier than the typical collapsible water bottle, which is made of thin plastic like a sandwich bag. This one actually holds its form! This one from Que comes in a variety of colors and is just $24.95!
Reusable Travel Straw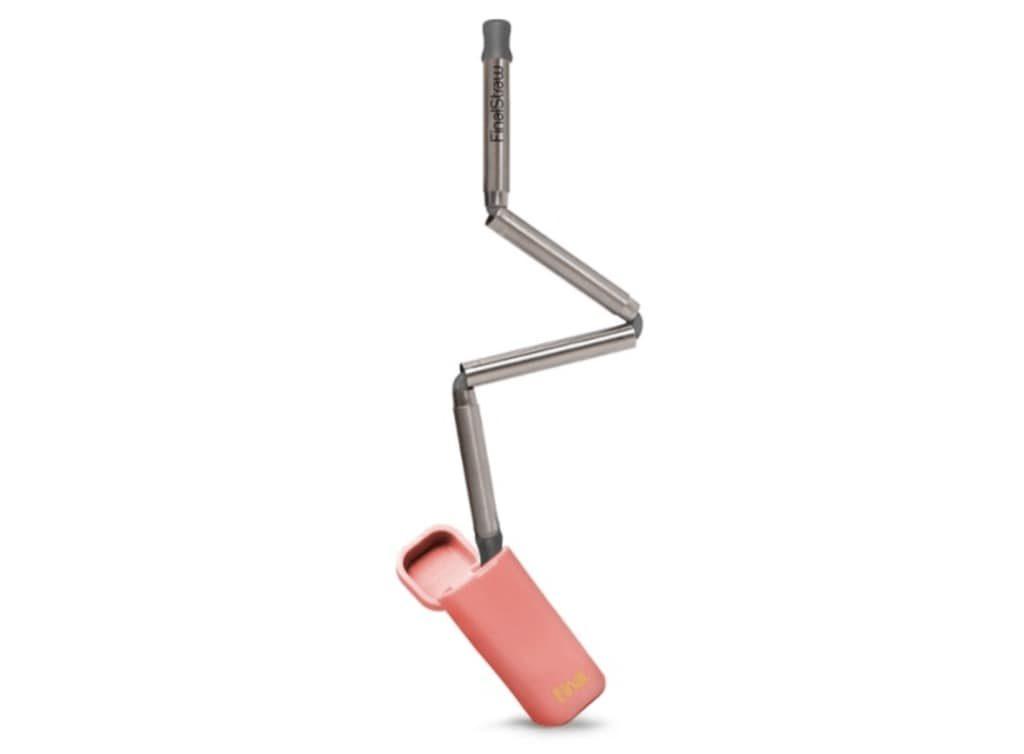 Save the turtles one straw at a time, no matter where you are, with this cool contraption. The stainless steel straw folds in upon itself and fits right into its cute little carrying case, which also hides an expandable cleaning brush. Better yet, the case, which comes in four colors, comes with a keychain attachment so that you'll never lose sight of it. This one reusable straw is designed to eliminate 12,000 plastic straws over the course of its lifetime. If someone in your life would love to take this on all their trips, snag it from REI for only $19.95!
Travel Jewelry Organizer
If you have a friend, sister, mom, cousin — or anyone, really — who loves her jewelry just as much as she loves to travel, this would be a great gift. Personally, cheap little handmade jewelry items are my most-purchased souvenir, yet they get all tangled up constantly! Each one of these little organizers streamlines the packing process and keeps jewelry neat for the entirety of a trip. Jewelry packers come in hard cases, soft covers, all kinds of sizes, and countless colors, so there is bound to be one which perfectly fits the gal in your life. Some good options are a Stackers travel jewelry case from the Container Store for $24.95, or this velvet travel jewelry roll from the Container Store for $14.99.
$25 to $50
RFID Safe Passport Wallet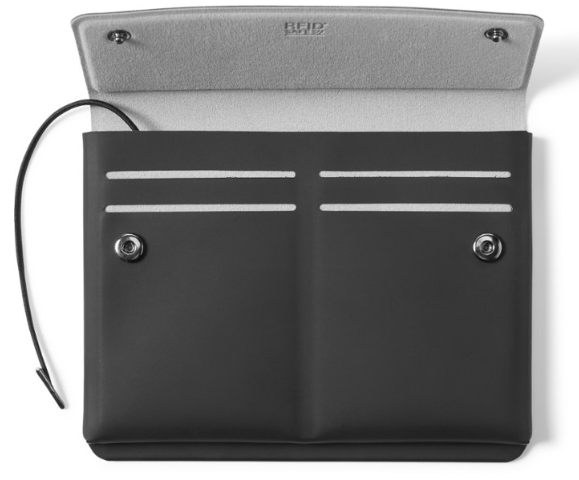 In function, this RFIDsafe passport wallet from Pacsafe is much like the ones from the very beginning of this post. The difference, though, is its technology: special material and an RFID blocking pocket work to prevent electronic scanning theft while you're traveling. Plus, it still has tons of organization, with six card slots, big pockets, a passport window, and even a pen holder. You can get it from REI for just $35!
Travel-Proof Sunglasses

Every traveler needs a reliable pair of sunglasses, and the "goodr OG" sunglasses from REI are a great option. These polarized lenses include protection against 100% of harmful UVA and UVB rays, and the lightweight non-slip frame — designed for being on the go — flatters practically any face shape. Even better is the price tag: $25! Who knew that such high quality specs could be so affordable? They come in countless colors, so there is bound to be a pair that matches the style of everyone on your list.
Inspiring Travel Book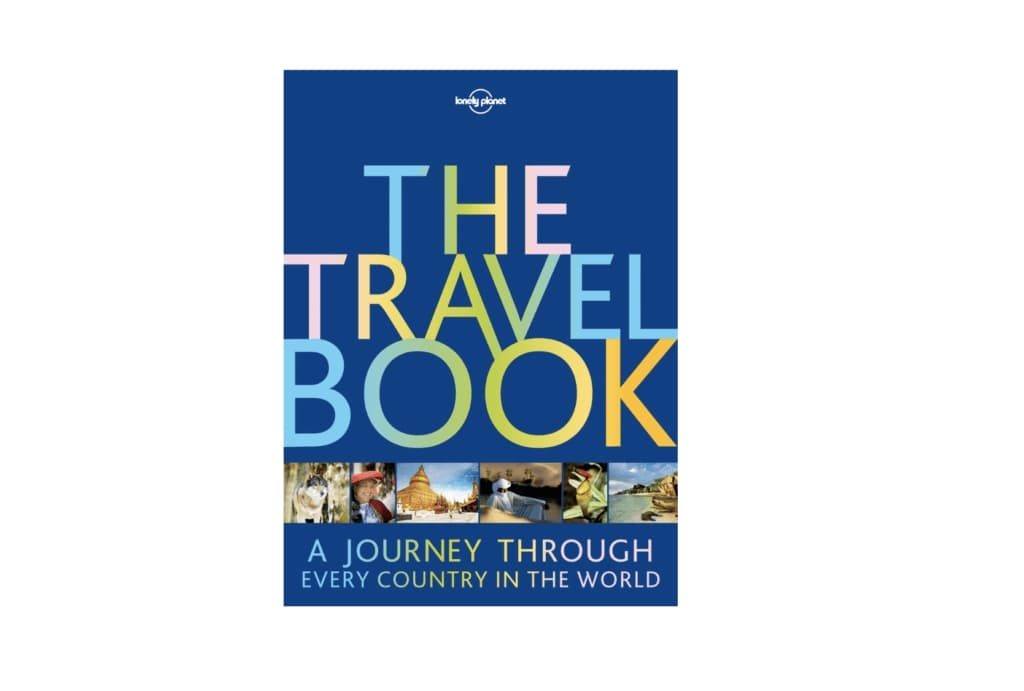 Give the gift of inspiration with this colorful travel book from Lonely Planet. With 850 images telling the stories of every country in the world, this is sure to spark some wanderlust. But be sure to gift it before the New Year so that your friends and family can use it to make all their resolutions for where they want to travel in 2022! Grab a copy on Lonely Planet as a paperback for $30!
Portable Charger
Another must-have for any traveler is a portable charger. One of these can save the day when your phone dies on a long flight or in the middle of nowhere. This Anker PowerCore charger comes in 4 colors, is small and lightweight, and can charge an iPhone 8 nearly three and a half times! Plus, it comes with a cool travel pouch to toss in your bag and an 18-month warranty for peace of mind. Equally exciting is the price: only $49.99 if you choose it in black.
Self-cleaning Face Mask
Especially during these times, having a self-cleaning face mask for long flights can be a game-changer for frequent travelers. Give your loved one this mask from är for $29.90 because let's face it, not many of us would invest that much in a face mask for ourselves, but would happily accept one as a gift.
$50 to $100
Travel-Friendly Backpack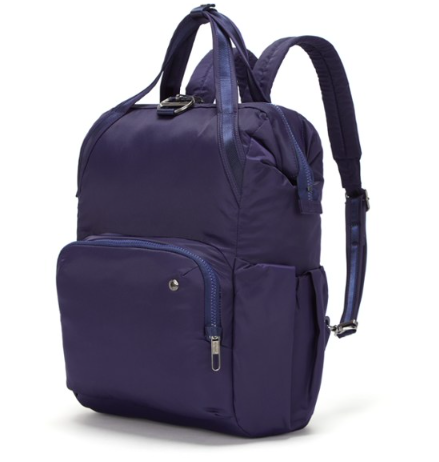 This backpack, at REI for $79, is a travel superhero. With a laptop pocket, small compartments for all the little things that get lost in the bottom of your bag, and a handy dual strap to carry it briefcase style, it makes the travel process uber-organized. It's also water resistant which gives anyone a bit more peace of mind. Plus, the beautiful turquoise color pops in a crowd and feels cute and feminine.
Cute & Comfy Shoes
Give the gift of both fashion and functionality with these Superga Cotu sneakers, named the most comfortable canvas sneaker for traveling by Travel and Leisure. They're good for practically anywhere, anytime and can be dressed up or down as needed. They make for an easy on-off when going through airport security, while their streamlined and lightweight design takes up little space in a suitcase. They are available on Zappos for $65.
$100 and up
Weekender Duffel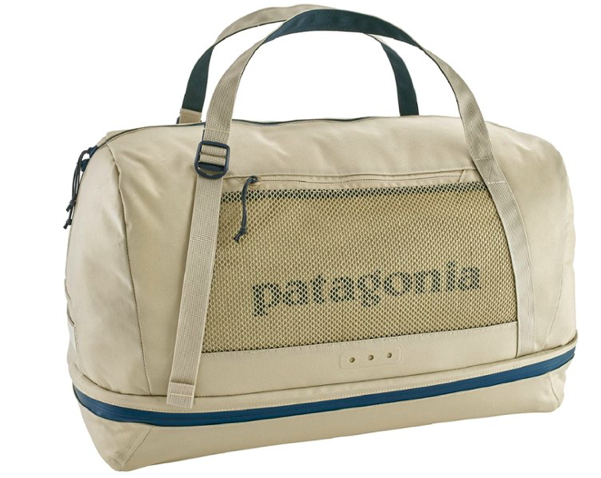 This North Face duffel has some great features which make it the perfect gift for the weekend traveler. The large main compartment can hold several days' worth of stuff, and the separate compartment on the bottom is useful for things like dirty shoes. The recycled polyester material is easy to clean, and adjustable double handles even allow you to carry it as a backpack! Purchase one on REI for $125.
GoPro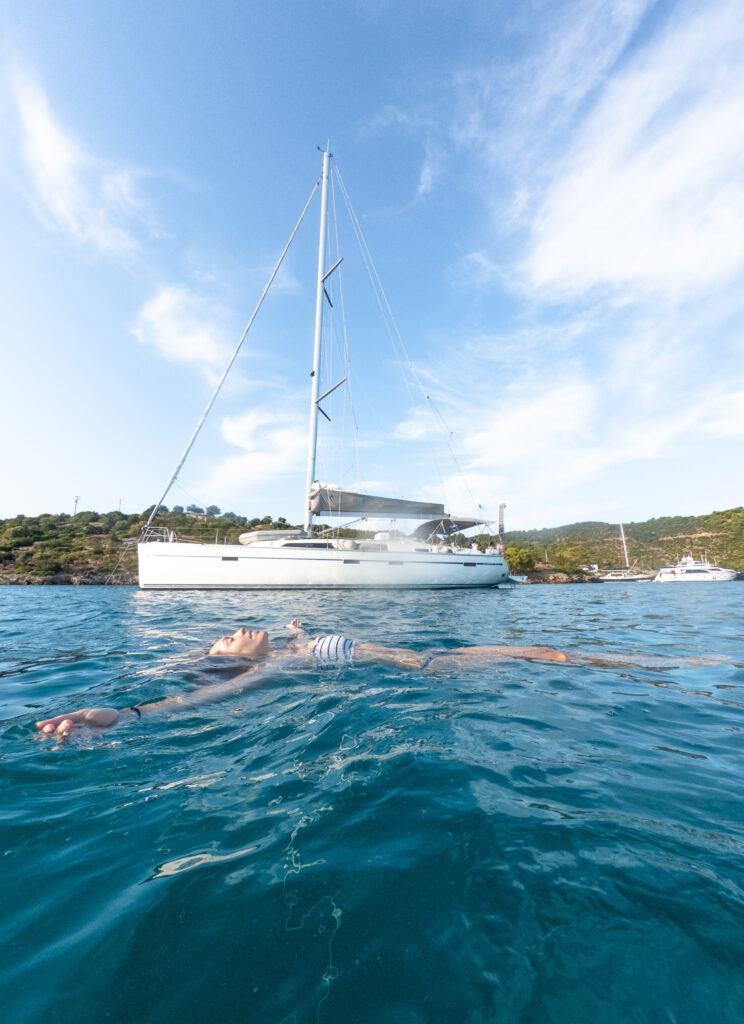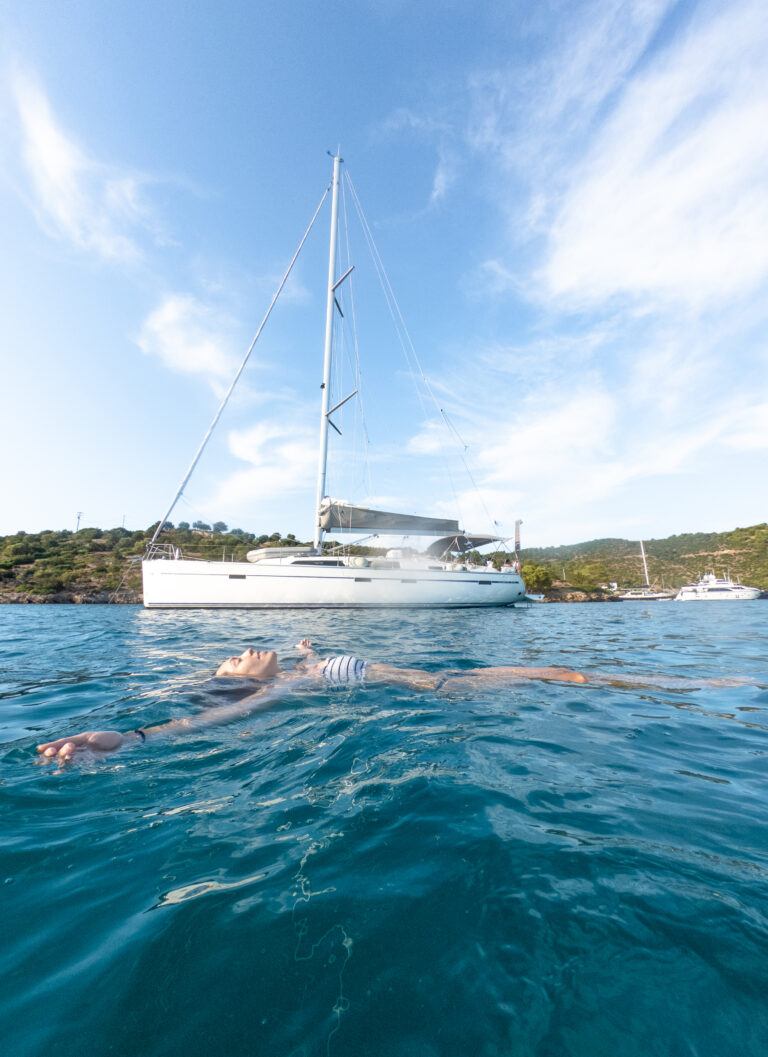 A GoPro Hero10 is an awesome gift for the adventure junkie in your life. Its small size makes it easy to bring along on trips, its durability makes it a reliable tech choice, and its high quality video footage means that there will be awesome memories for years to come. (In that sense, it's the gift the keeps on giving!) This model has some great new features like video stabilization, voice control, time warp video, and noise reduction. It's on sale at REI for $429.99!
Luggage Set
Luggage is always a great item to gift because it will absolutely be put to good use! For the friend or relative who needs a new set of hard luggage (or maybe even their first set), consider Open Story's hardside luggage pieces from Target, which made Good Housekeeping's Best Luggage Brands for Every Budget and Every Trip list. For a 2-piece set, check out the hardside carry on for 159.99 plus the hardside checked suitcase for 189.99. That's just under $350 for the whole set!
Noise-Cancelling Headphones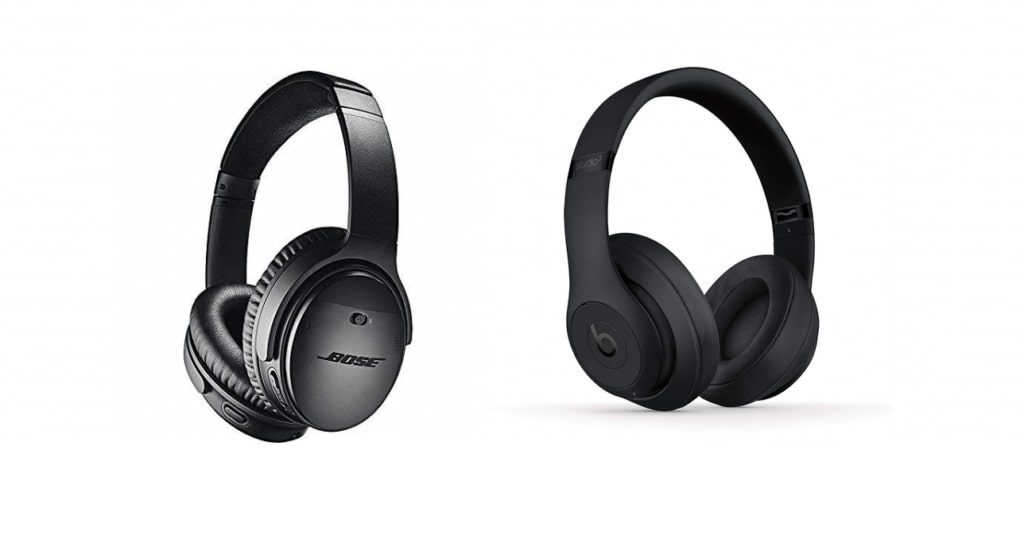 Any traveler knows that airplanes can be the absolute worst sometimes. The one thing that can turn any flight experience around, though, is the right pair of noise-cancelling headphones. Not only do they provide you with great sound for your music and movies, they can eliminate all that awful extra noise, from the loud hum of the engine to the crying baby a few rows back, and everything in between. Two fantastic options are the Beats Studio3 and the Bose QuietComfort 35 II, both of which you can find for just under $300!
Pin me for later:
I hope that this gift guide helped you pick something out that you're excited to give to your adventurous loved one. Safe travels!