Attending retreats has become an important part of my mix when I'm traveling. Being on the road and sightseeing is awesome, and dancing the night away is wonderful too, but it's those places that leave a lasting impression, change you a little bit for the better, and open your mind that can make the benefits of a vacation last a lifetime.
If my experiences around the world have taught me anything, it's that wholehearted travel occurs in many forms, from meditation retreats to festivals to experiences in nature, often in places you never even expected. Here are some of the best women's retreats from around the world:
1. Vipassana Meditation Retreat – Wat Suan Mokkh in Chaiya, Thailand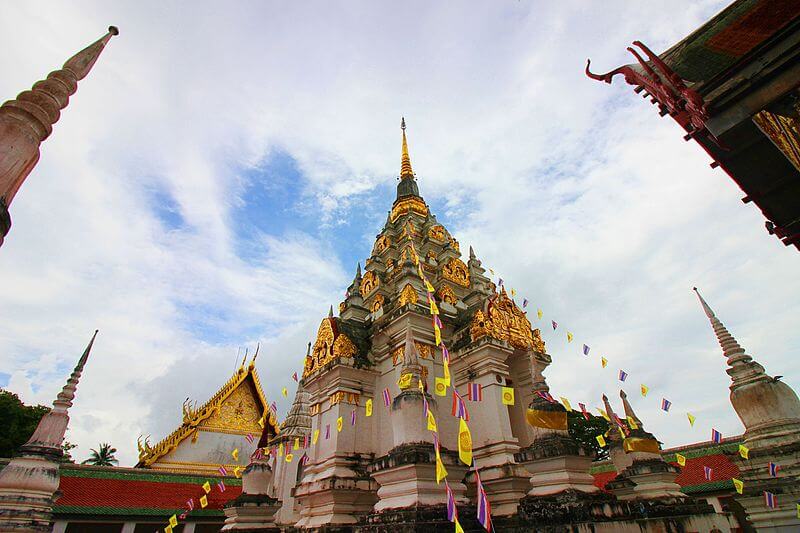 Ready for a challenge? Go in with an open mind and an open heart and you may be amazed at the results.
This type of meditation retreat is rooted in Buddhism and centered around silent meditation. It lasts for 10 days, includes basic accommodation, and requires silence, a digital detox, and often sleeping for just six hours per night. You're basically doing some sort of meditation almost around the clock.
In the case of Wat Suan Mokkh in Thailand, retreats begin on the first of every month and are quite traditional. Participants sleep on a concrete bed with a mosquito net, are given 1-2 vegetarian meals per day, and do combinations of sitting and walking meditation in addition to yoga and some chanting for a donation of 1000 Thai baht (about $30). The meditation mainly takes place in the open-air sand meditation hall and in the coconut forest around the retreat grounds.
When I went on New Year's Eve several years ago, I found that it was an amazing way to ring in a new year. I won't sugarcoat it: this type of retreat is tough. It shows you all of the issues you need to work on and how to deal with the things that come up in your own mind. It's also an incredibly effective exercise in learning how to deal with negative thoughts and emotions.
Though these retreats are coed, women and men were kept separate for most of the retreat at Wat Suan Mokkh; some centers offer women-only retreats as well. Vipassana meditation retreats are always donation-based and often first come, first served.
For more silent meditation retreats around the world, including some gentler ones, check out this post with additional options and more detail on what to expect.
2. Sofia Sundari's Priestess School – Worldwide
The first time I experienced any kind of Tantric practice was when I blindly followed a friend into a workshop held by Sofia Sundari at Burning Man. What I came to learn is that no, Tantra isn't all about sex, and that it can be profoundly healing.
Tantra is all about balancing our masculine and feminine energies, and as women, it means a lot of letting go of shame and negative self-image and embracing our female power. Sofia's Priestess School provides a safe, female-only space in which to grow and explore this through ritual and practices drawn from multiple cultures. I've attended Modules 1 and 2 now and have experienced incredible growth from both.
Retreats last for one week and take place all around the world, with Module 1 often held in Bali, Spain, or the Netherlands. Read more here.
3. BMTM Adventures – Worldwide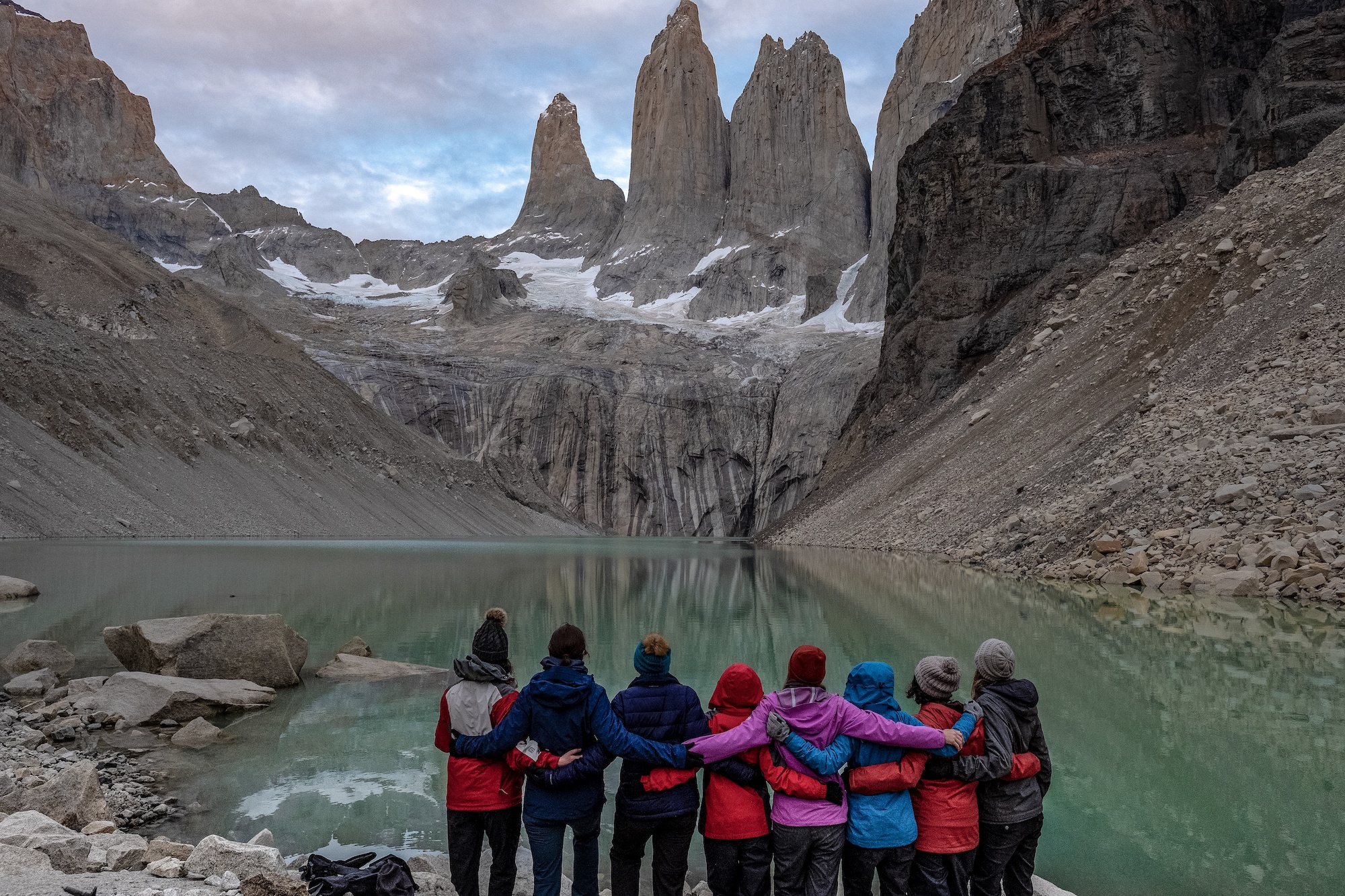 In 2017, I decided to create women's adventures that would be different from what already existed. These would be opportunities for women to experience the most beautiful places on Mother Earth, on backpacking and adventure trips all over the world with one central theme: building bravery, perseverance, and immersing ourselves in nature.
These trips have taken us along the Inca Trail to Machu Picchu; backpacking in the Alaskan backcountry, where we saw tons of elk and moose and no other people; hiking for nine days in Patagonia, with some incredible stargazing; to Namibia and Botswana, where we climbed sand dunes and saw wild elephants up close; and backpacking the magical highlands in Iceland.
Those who go on these trips truly are amazing power women who want to try something new, grow with each other. They want to brave navigating with a map and compass, become better at photography, and learn how to backpack anywhere in the world.
Our next trip is to Maldives. Learn more here.
4. Camille Willemain's Feminine Awakening Retreats – Mexico and Greece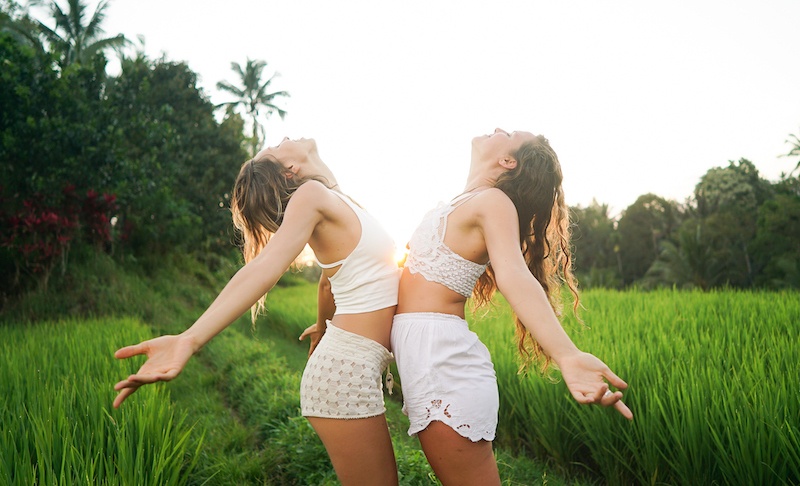 Camille's retreats — ranging from the Jungle Goddess to Medicine Women — are an invitation to awaken your wild, expressive, playful, joyful inner child. Camille created these unconventional retreats from the belief that yoga and meditation are only part of the transformation journey. Through her own experiences traveling the world, she feels that connecting with foreign places can be the most profoundly healing thing of all.
In her own words, "Our retreats create a loving, safe, and profound container where we can each reawaken the depth and light within ourselves, to remember who we really are and why we really came here."
She continues: "By turning to the wisdom of ancient mythology, receiving the stories of goddesses and women throughout the ages, and diving deeply into our own stories in this lifetime and beyond, we open a powerful gateway to… fully understanding our purpose at this time in evolution. Rather than attempting to transcend the body and our pain and our dramas, we breathe them open into life, and fully embrace the messy, juicy, and at times dark aspects of our whole selves. Our journey on retreat is inspired by the land we gather upon, turning to the spirits and the ancestors for guidance. We directly connect with our own inner source through unique embodiment practices and ceremonies that weave together transcendental dance meditation, rebirthing breathwork, womb healing, feminine intuitive yoga flow, compassionate listening, priestess arts, and so much more. It is an honor and a gift to share this sacred heart-womb work with one another and spread that light out into the world through our radiance."
In the words of an attendee, "I felt before I came it would be a life-changing experience. But….omg …. I had no idea the depth of what I would experience and how much it would empower, inspire, and take me to another level within myself. I have tapped into the best part of me! It's just beginning and I'm so excited to go from here and see where it leads me." (Sandi W., entrepreneur)
Her upcoming retreat takes place in Greece. Learn more here.
5. Alex Baackes's Wander Women Retreats – Worldwide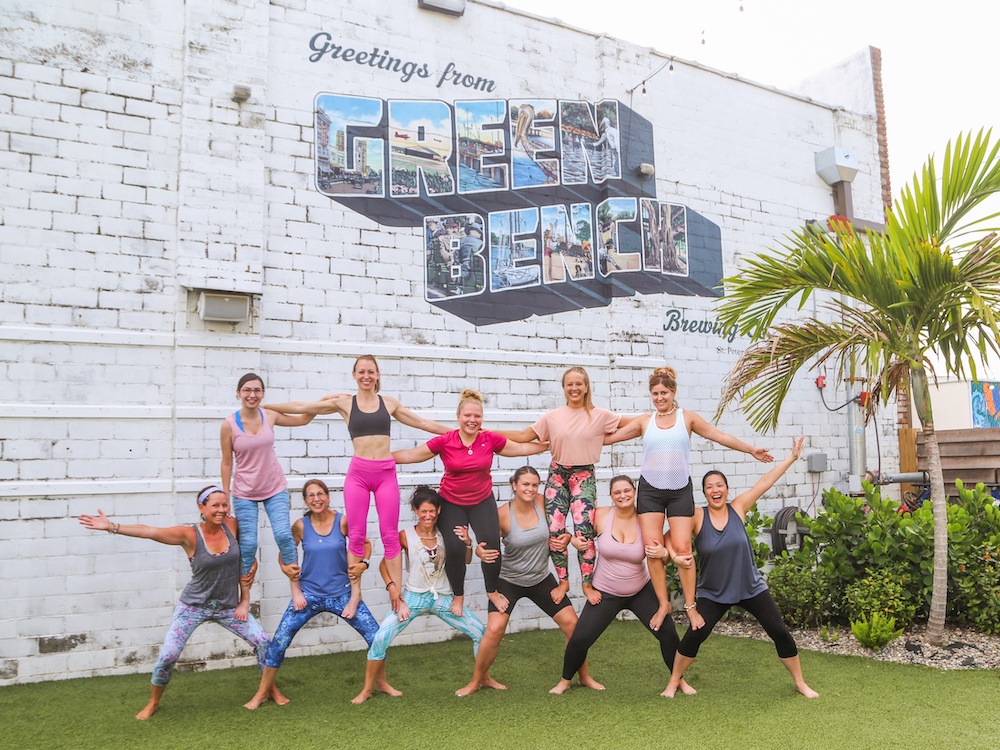 Launched in 2018, Alex's Wander Women Retreats were born from founder Alexandra Baackes's desire to create a supportive environment where women could scuba-dive and explore together. The offerings have expanded to include signature annual dive + yoga retreats in Thailand and Egypt, as well as retreats focused on other activities, like aerial arts + yoga, and photography + yoga.
I'd recommend her retreats for people who prefer a laid-back, fun, girlfriend getaway experience to a full-on spiritual retreat. I also like that her schedules are totally flexible, as you can choose to opt in or out of all activities.
Baackes says, "I looked around at my life and felt an incredible sense of gratitude for the travel and adventure I'd experienced [and the] joy and strength that movement like yoga had brought me, and awe at the sisterhood and the community of incredible women I'd been blessed with in my life. I realized how lucky I was — and I wanted to create spaces where other women could experience that as well."
Alex's retreats have taken place in Thailand, Massachusetts, Florida, and Indonesia. Her next retreat in 2022 will be held in the Maldives. Get more info here.
6. Kekaikialealea Women's Tropical Hawaiian Retreat – Hawaii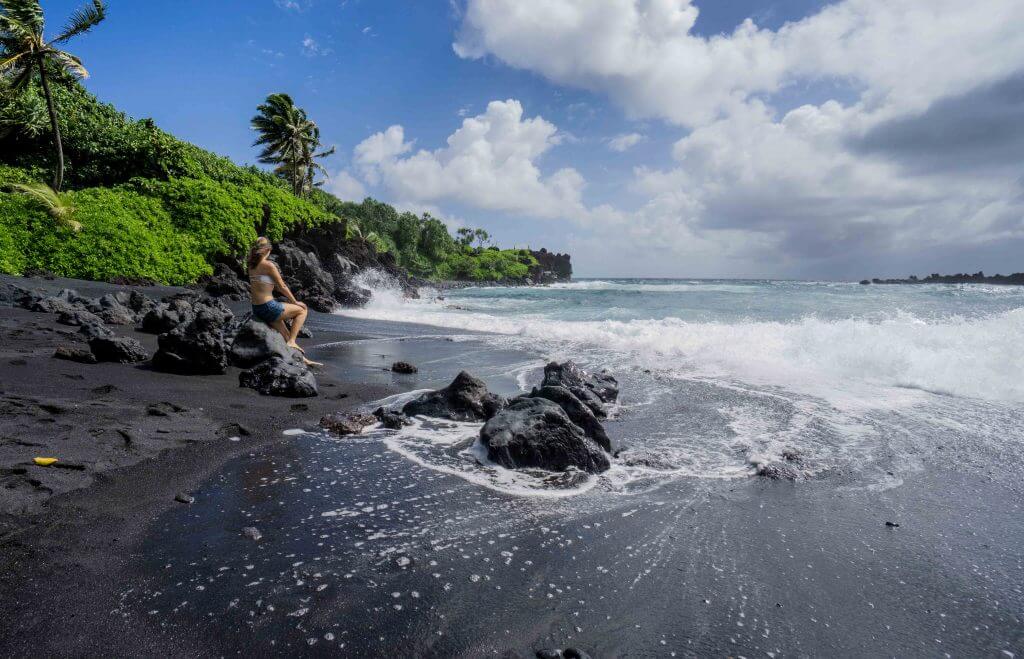 In this retreat home, situated deep in a powerful vortex in a sacred triangle of healing temples right along Kealakekua Bay, Dr. Anna "Noe" Bonas shares her wisdom with participants on a one-on-one basis. This retreat aims to help women "unravel mental and emotional habitual patterns", "experience an expanded awareness and find an inner joy", and connect with their "inner wisdom, insight, and awareness".
Dr. Bonas, as mentioned on her site, "teaches lomi lomi massage, La'ua Kahea (the 'calling medicine'), training courses, and ho'oponopono", which is an ancient practice of reconciliation and forgiveness, rooted in the Hawaiian culture.
Participating in this retreat allows you to spend seven days in a cozy home, where you get to relax, enjoy the white-sand beach, and swim with spinner dolphins. The Women's Tropical Hawaiian Retreat is also affordable, at $800 per person for a week, if you don't mind sharing a dorm with others. More info here.
7. Spirit Weavers Gathering – United States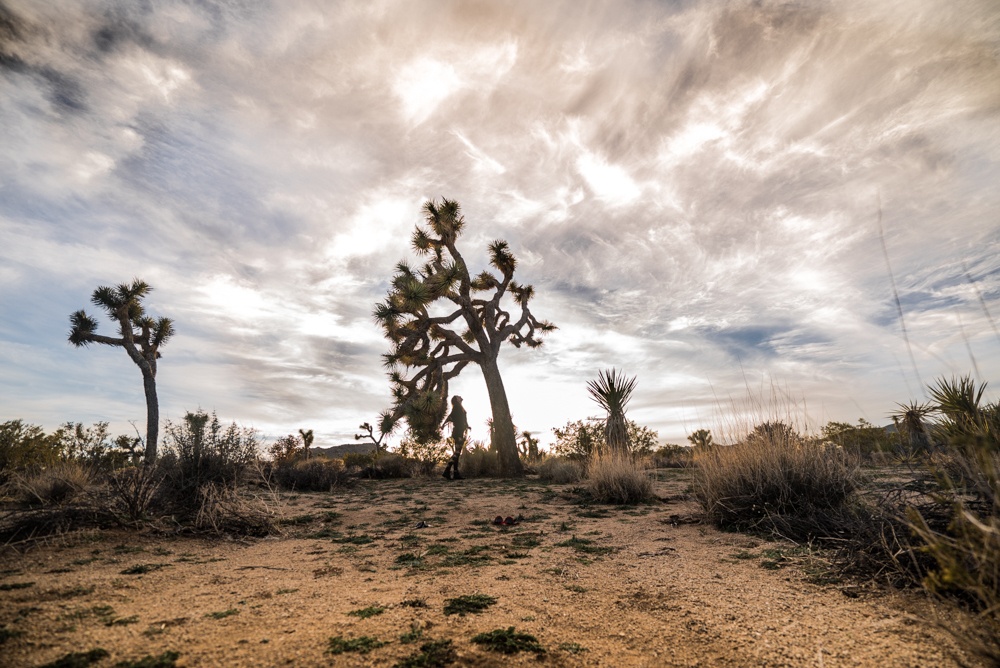 Women from all over the world have participated in Spirit Weavers to "uncover the roots of who we truly are and explore ways of walking in the world that are in alignment with both our deepest truth and our highest potential." The retreat is a five-day celebration of cultures past and present, where the participants can learn farming, weaving, creating ceremonies, making plant medicines, and other knowledge that is in balance and harmony with nature.
What sets Spirit Weavers apart from other retreats is its loving support for all women. The payment structure is broken into three categories: sister support, general admission, and abundance support. The abundance support fee helps donate to the sister support fee, which allows Spirit Weavers to offer a discount to those with limited income. There's even a Mama Bear Lodge (how cute is that?!) specifically curated for mothers who'd like to participate in the retreat.
According to the founders of the retreat, "We believe that this remembering comes through our connection with our great planetary Mother. We recognize our symbiotic relationship to the earth, and that it is to our direct benefit that we take good care of her, but more than being connected to her, we seek to understand that we in fact are her. We are not separate from her, and small actions on our part have a great impact on her."
You can find out more about Spirit Weavers here.
8. Soul Seed Gathering – Central America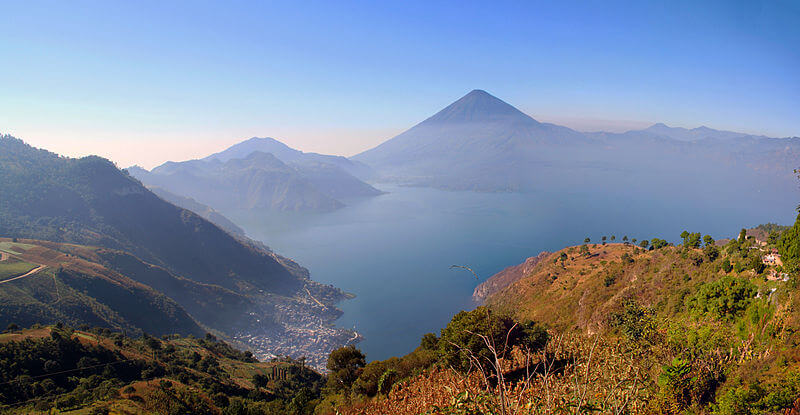 When women come together and share their wisdom, powerful healing unfolds. This is the idea behind Soul Seed Gathering, a collective festival for women at various locations around the world. This is far from your typical festival, though. Consider it a gathering point for women to participate in sacred ceremonies, practice yoga, eat nourishing food, be immersed in nature, learn from powerful native traditions, and weave together their unique individual gifts.
Retreats have taken place at the stunning Lake Atitlán, Guatemala, and there is currently a residency program every last Sunday of the month, which includes a cacao ceremony and conference talk, in Costa Rica. Get more info here.
9. Goddess Retreats – Bali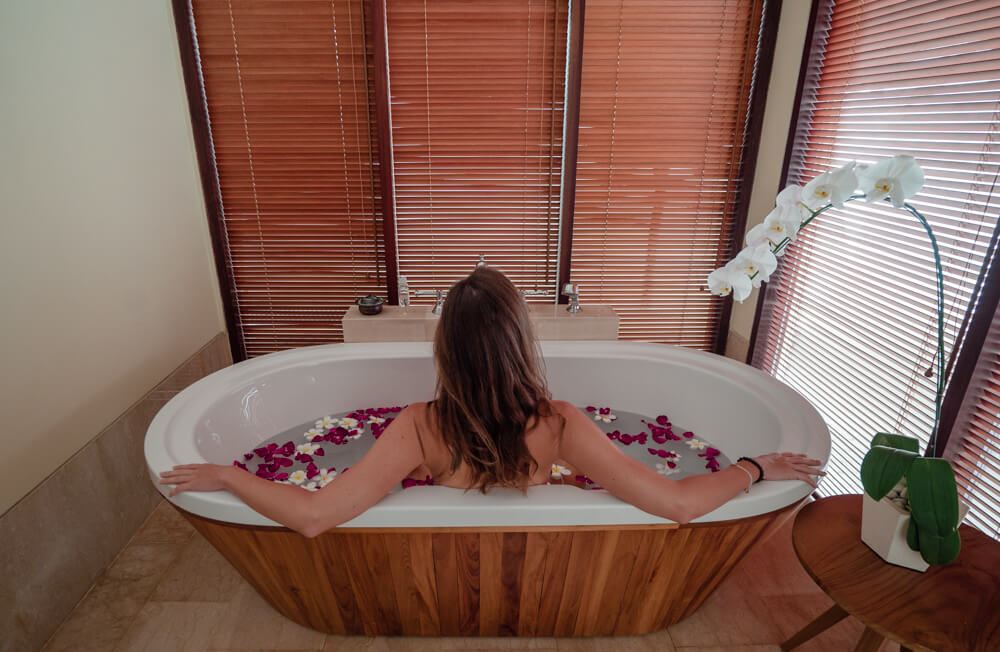 Bali is a mecca of yoga and spiritual retreats, which can make it overwhelming to pick one. Goddess Retreats have been occurring for over 19 years there, focusing on yoga, health, and wellness for women. There are four types of week-long retreats to choose from: Bali, yoga, surf, and fit. There's also a "snow" option in Japan.
The team behind Goddess Retreats says, "We don't believe in deprivation or having to 'rough it' to have a healthy, transformational holiday that awakens your body, mind, and spirit. We're not the retreat where you have to take a vow of silence or only eat raw vegetables to gain enlightenment."
Everything is taken care of as soon as you land in Bali, and except for the yoga retreat, you get unlimited spa treatments! Want to take it up a notch? You can even personalize your retreats. So if you have a week in Bali and just want to have everything nicely planned out for you, you may want to look into Goddess Retreats.
10. Namaste Retreats – India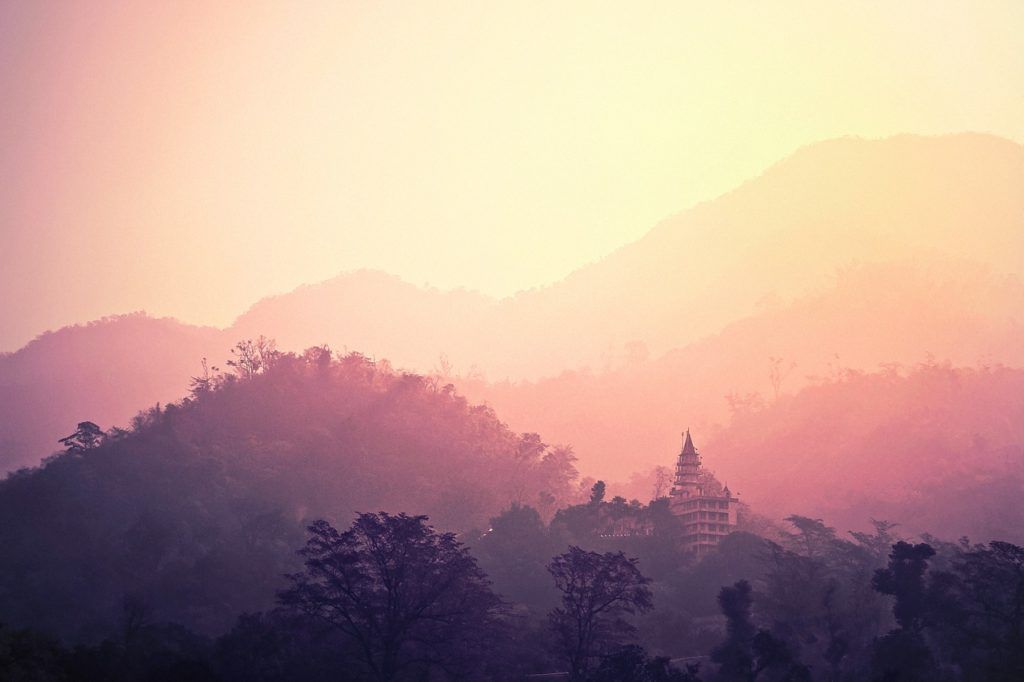 India has long been the seat of spirituality, whether it's yoga, Tantra, meditation, etc. In recent years, the "pray" of Eat, Pray, Love has popularized the notion of going to an ashram for transformation.
Namaste Retreats India offers this opportunity for women through yoga, meditation, and juice fasting. They aim to provide a safe container for emotional release. You can read more here.
11. SwellWomen Surf and Yoga Retreat – Mexico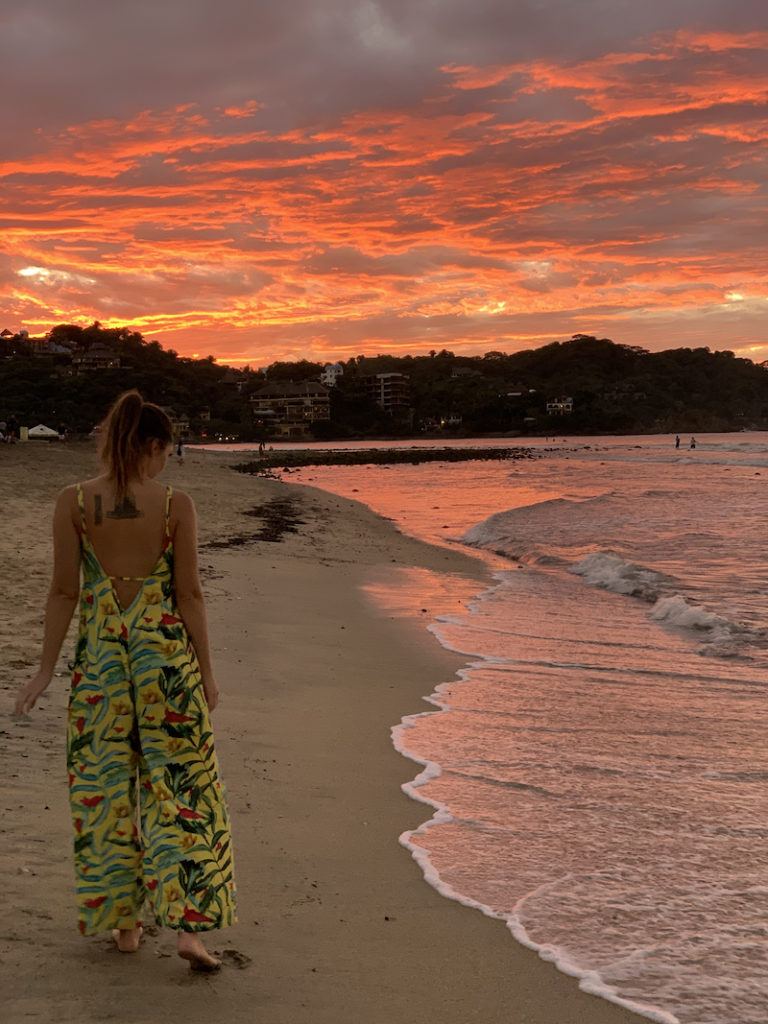 Whether you're a novice or pro surfer, this surf and yoga retreat offers a delightful experience for women who want to have a fun, lighthearted, and active trip.
Swell Women retreats take place in Punta de Mita, near gorgeous Sayulita, Nayarit. Incorporating coaching into surf lessons, meditation, and yoga, facilitators emphasize wellness and goal-setting throughout the retreat. This one has an emphasis on holistic wellness and fitness, focusing on the connection between mind, body, nature, and community.
The next SwellWomen surf and yoga retreats are in November 2021 and April 2022. Find more info here.
12. Wilderness Retreat – Scotland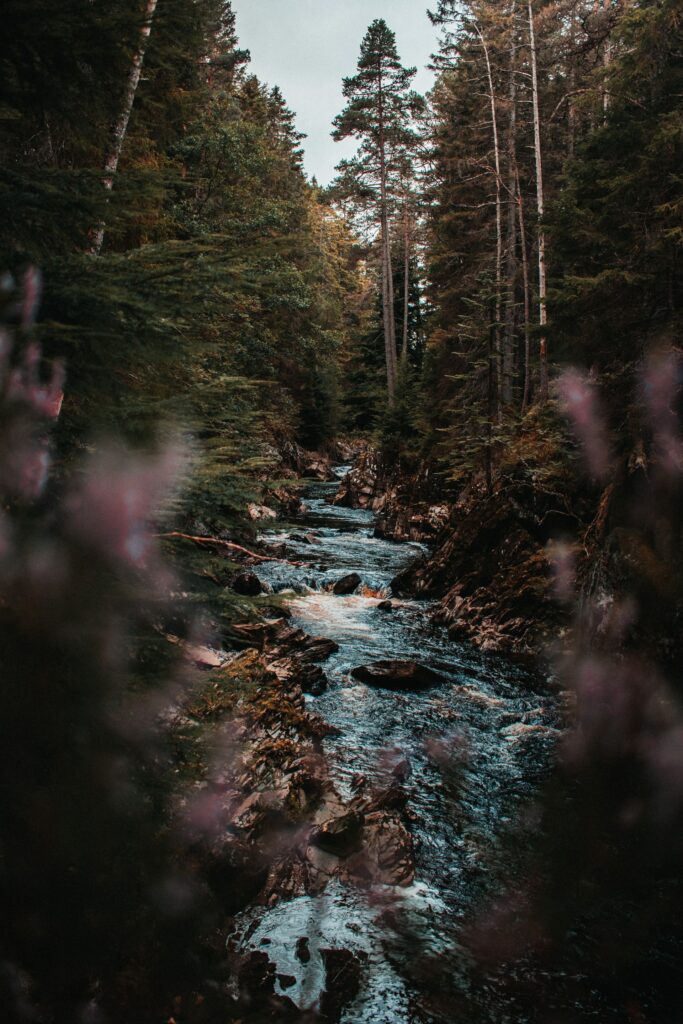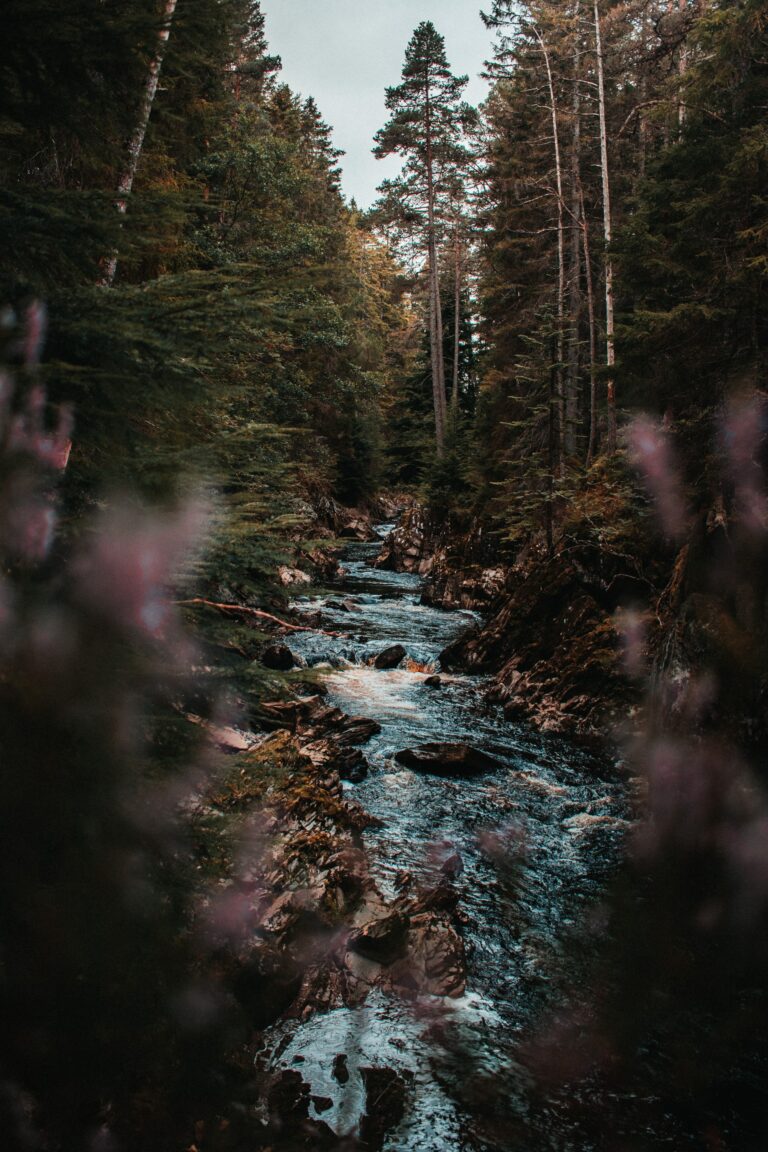 This one is for all the wild women out there who are dying to get out into nature. Taking place in the Cairngorm National Park in Scotland, this rugged women's retreat will explore the Scottish wilderness, offering new skills and a supportive environment. Activities include hiking, swimming, restorative yoga, navigation, and rewilding (restoring land to its natural uncultivated state).
The next Wilderness Retreat with Wilderness Scotland is in May 2022. Find details and a trip itinerary here.
13. Wild Adventure Retreats – Belize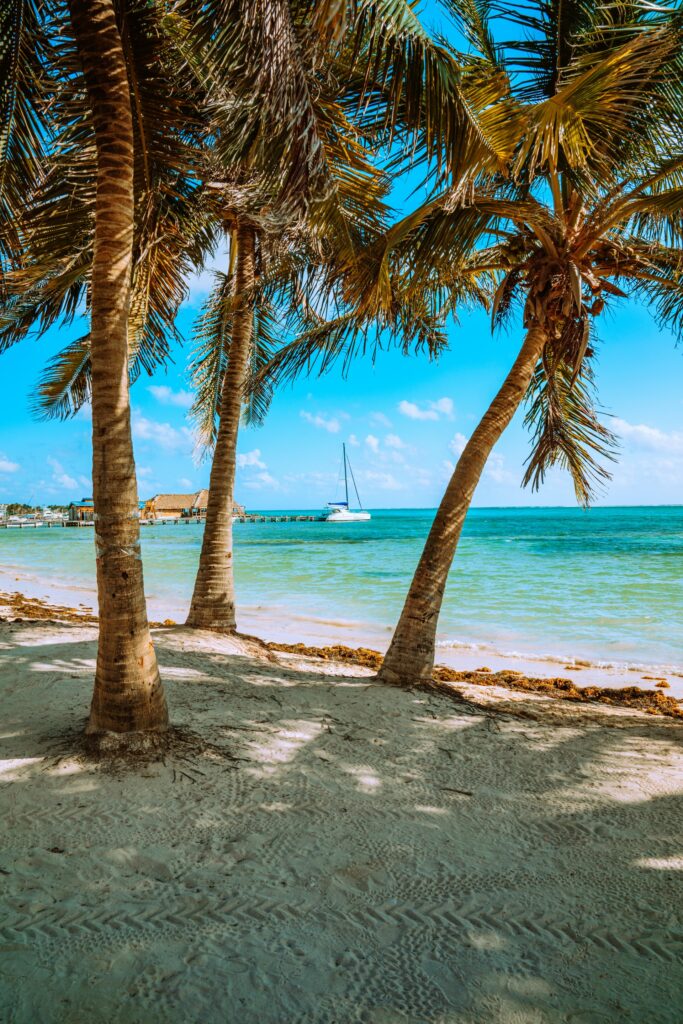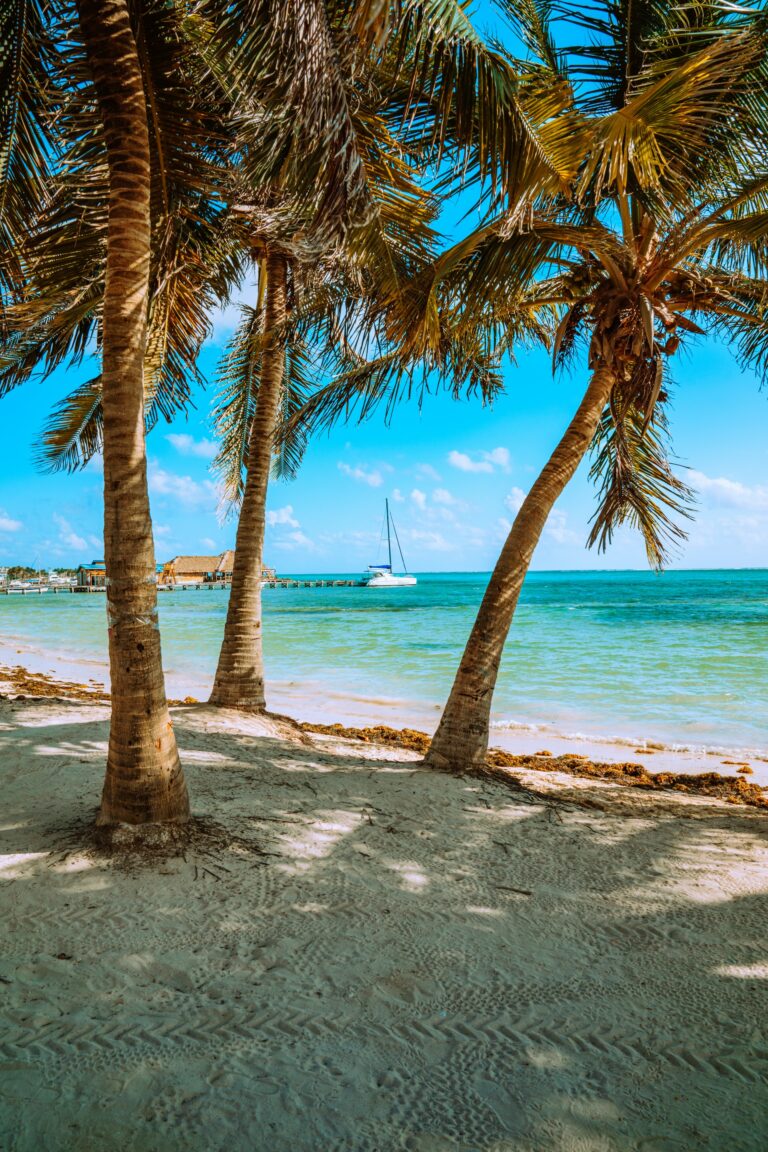 This women's retreat is about as action-packed as it gets! Combining outdoor adventures, fitness activities, and wellness initiatives, Wild Adventure Retreats has something for everyone. It focuses on health, vitality, and goal-setting to give participants an empowering experience. Wild Adventure Retreats prides itself on finding experts and experienced coaches to facilitate workshops, so you can be assured you're in great hands.
The most popular (and most recommended) retreat through Wild Adventure is the Private Island Adventure Retreat. The next one is this coming soon; you can find a detailed itinerary here.
14. Gwinganna Lifestyle Retreats Women's Discovery – Australia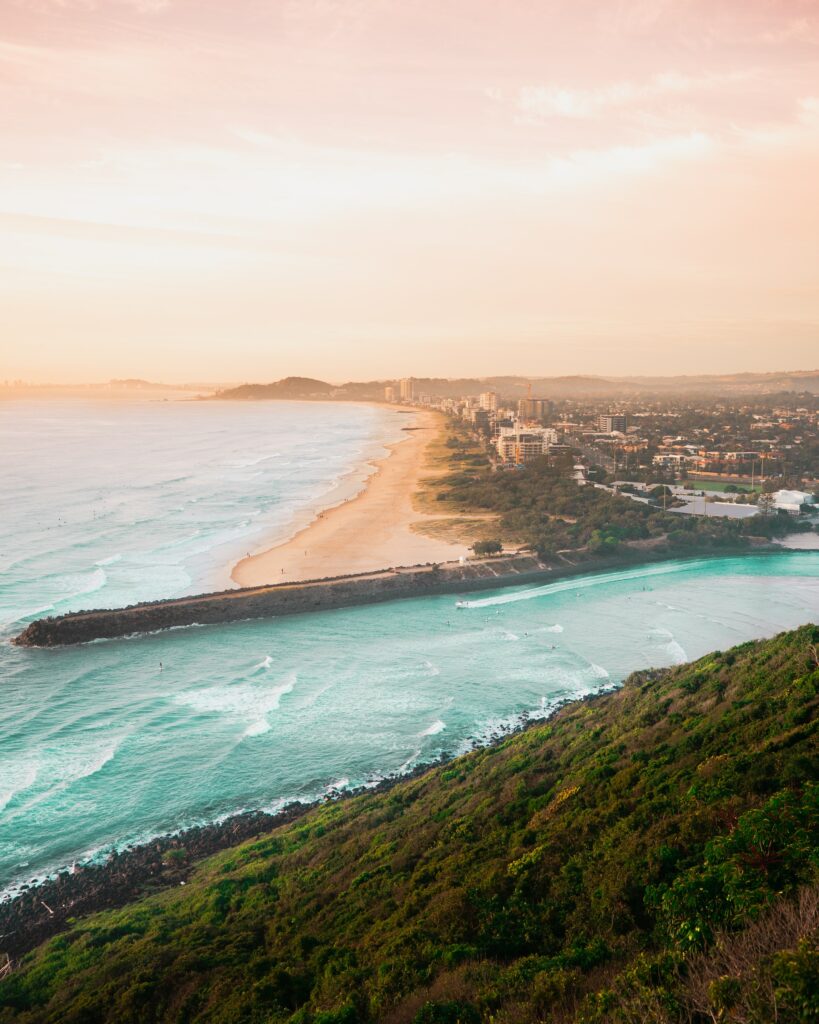 Diving deep into the inner workings of the female mind and body, Gwinganna Lifestyle Retreats' Women's Discovery retreat is geared toward holistic health practices to rejuvenate and revitalize. It is led by holistic doctor Dr. Karen Coates and Gwinganna's wellness advisor, Sharon Kolkka. By focusing on balancing hormones, improving your immune system function, and detoxing from harmful stimulants, this retreat gives participants a wholesome and educational experience with lessons that they can apply to their everyday life afterward.
The next Women's Discovery retreat is in May 2022. Check it out here.
15. Women's Yoga & Climbing Retreat – California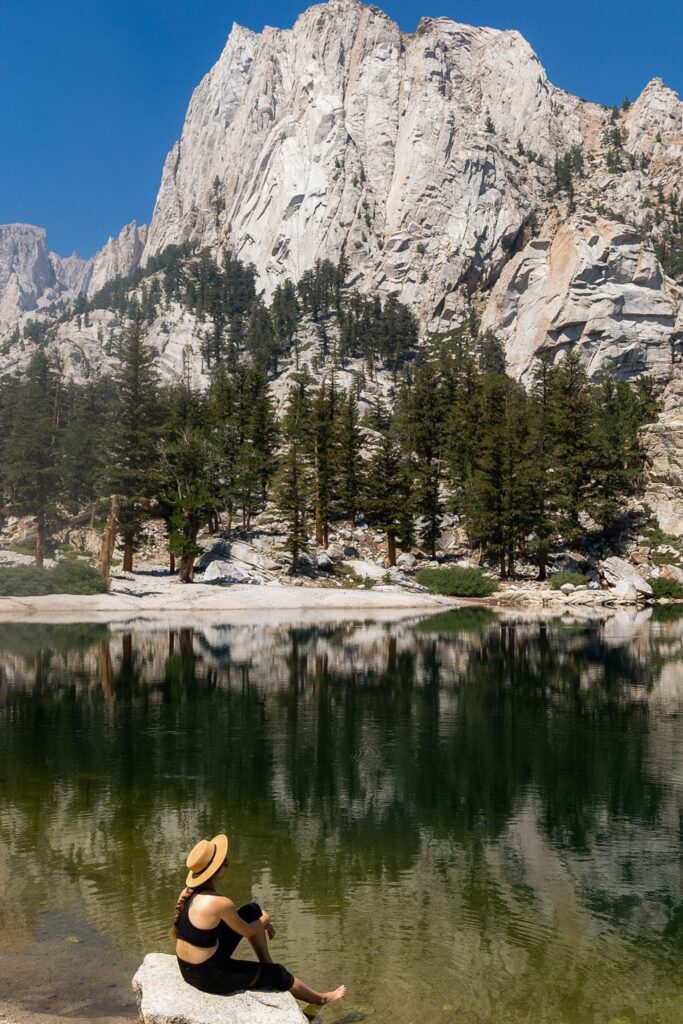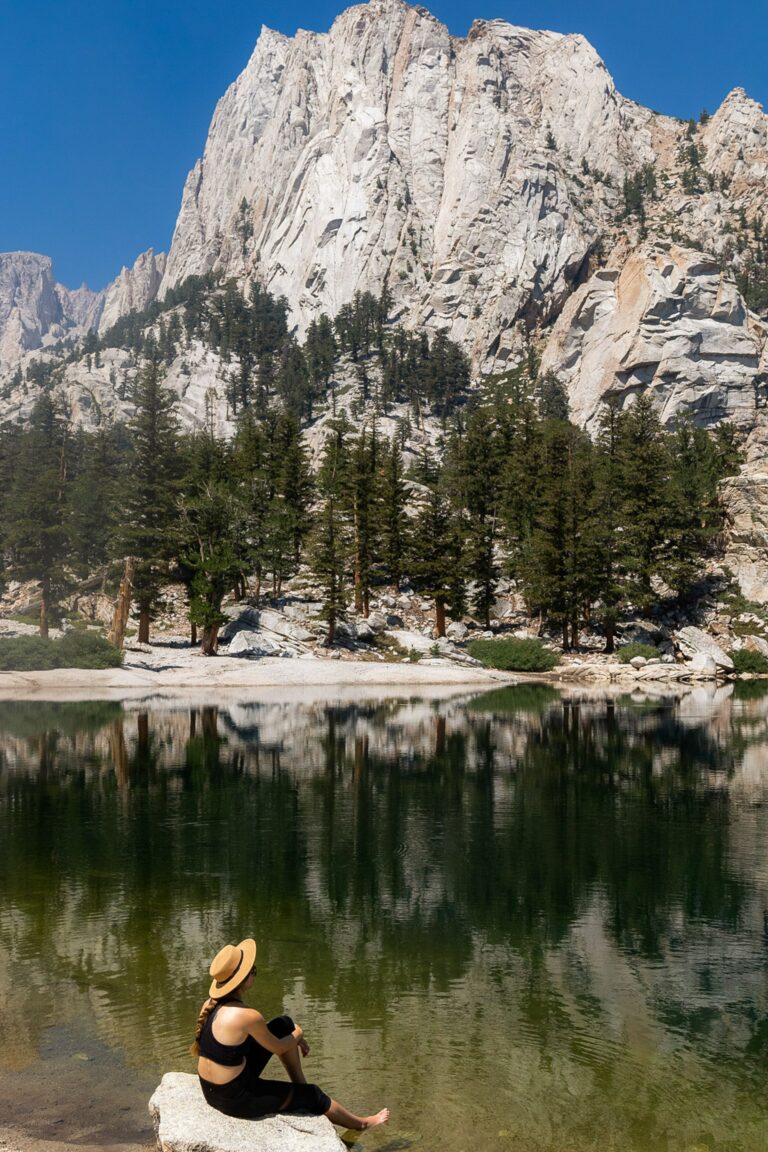 Run by Whitney Base Camp and Climbing School in Lone Pine, California, this women's retreat is for the adventurous soul. It's just a weekend long, and you can book it for the affordable price of $425, making it more accessible than other, more luxurious retreats. It includes morning yoga sessions followed by full days of rock climbing and evenings spent with other women around a campfire.
This retreat is suited for beginner to advanced rock climbers and yogis, as facilitators break the group into different levels to provide specialized guidance. The next retreat is in March 2022; you can book here.
16. Sonoran Winds – Arizona & Costa Rica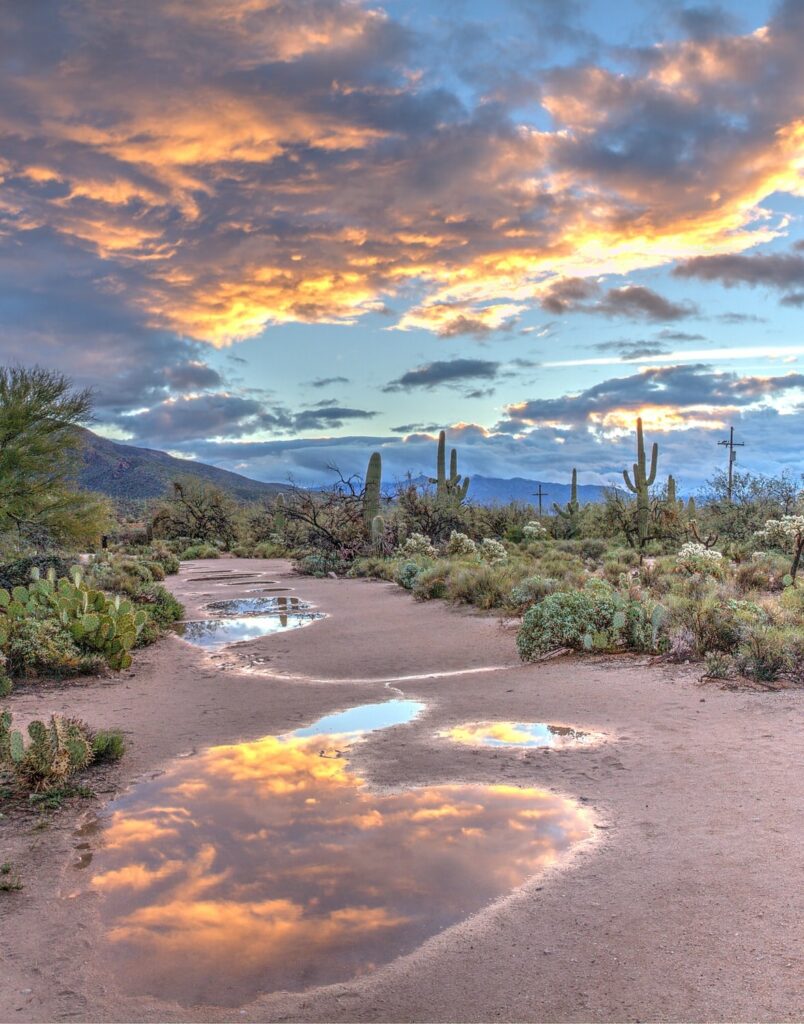 Centered on the concept of wind being the element of change and transformation, Sonoran Winds retreats focus on sisterhood, energy healing, and personal growth. The retreats are personalized for each participant and then tailored to the group's specific energy and goals. Activities include horseback riding, acupunctures, facials, drumming, dancing, Tantra, and more.
Retreats in Tucson happen all year long, and you can choose between having a solo room or having a roommate. There's even a specific retreat called StarSeed, which is just for women 18-24 years old. Find the right option for you here.
***
With all of the varied options out there in all corners of the world, plus more and more women traveling solo and looking for immersive and growth-promoting experiences, women's retreats can be found on just about every continent. I can't wait to keep exploring and finding new avenues for growth and expansion, and I hope this list helps you to find an opportunity to do the same.
Do any of these tempt you? Have you found a retreat abroad that you loved?