Three years ago, I met a boy, moved to Nevada, and fell in love with the Battleborn State. I've crossed Nevada six times, finding so much more than I ever expected — having previously only pictured the desert or Las Vegas when imagining what the state was like.
In reality, it is more mountainous than any other state in the lower 48, has more ghost towns than live towns, and is home to some of the funkiest art around. As a lover of the weird and beautiful, I'm smitten.
Trust me when I say you can spend years here and barely scratch the surface — but it's worth a try, right? These are 43 awesome things to do in Nevada, beginning from north to south:
43. Lake Tahoe Nevada State Park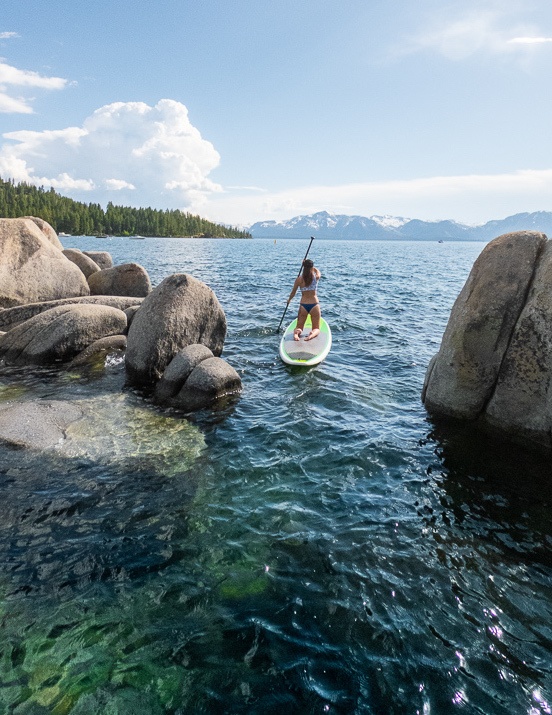 I'm convinced, Lake Tahoe must be the most beautiful, clearest lake in the world. While that is subjective, what's undeniable is this is the largest alpine lake in North America, stretching more than 20 miles from tip to tip and straddling two states. That said, I am particular to the Nevada side for its amazing hiking and beaches. One of the most popular beaches in the state park is Sand Harbor, thanks to its Caribbean blues, though there are many areas to enjoy all along the shore of the lake.
Here are my favorite things to do in Lake Tahoe in the summer.
42. Mount Rose Wilderness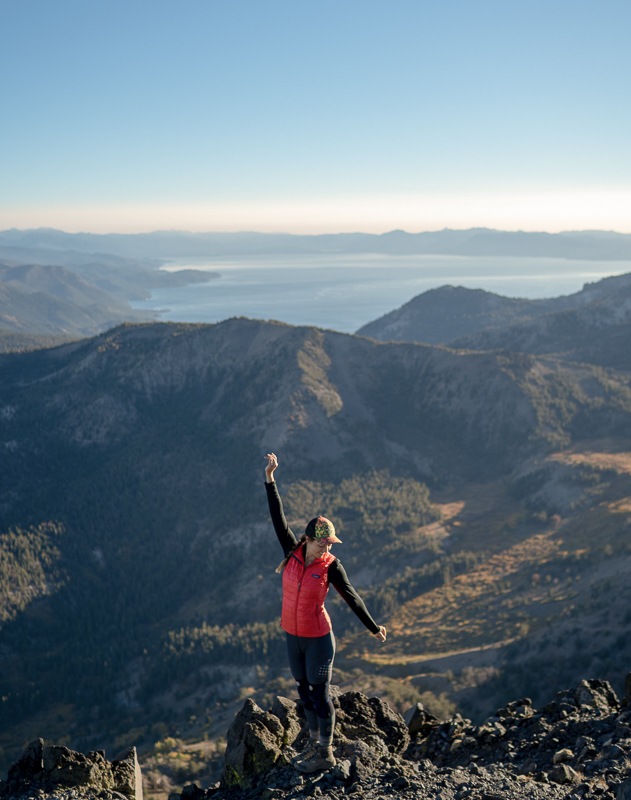 Mount Rose is one of the most newly designated wilderness areas and the closest part of the Tahoe region to Reno. I love hiking Mount Rose itself for incredible views of both the lake and the city, but it's enjoyable at any time of year with sledding during the winter and hiking and mountain biking options in the summer on the Tahoe Rim Trail, among others in the area.
41. Tahoe Skiing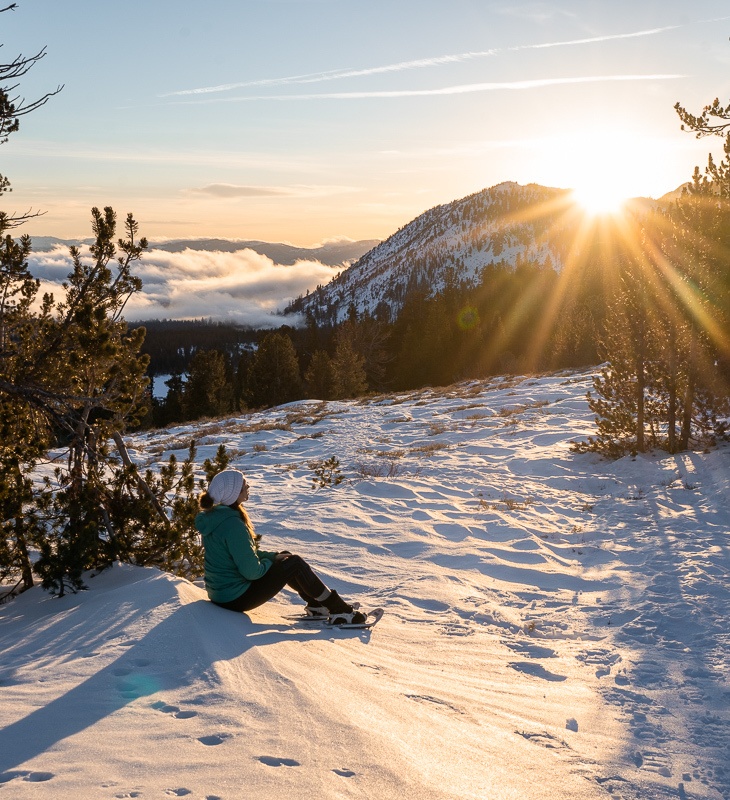 Tahoe is obviously famous for the lake, but it also offers some of the best skiing in the world. Three ski resorts are located on the Nevada side: Diamond Peak, Heavenly (which straddles the California border, so you can ski in two states!), and Mount Rose. If you're not a skiing type, you can also take a scenic gondola ride or in my case, go snowshoeing.
Here are more of my favorite things to do in the winter in Lake Tahoe.
40. Stateline
Want to gamble while near Lake Tahoe? Or just see where the action is? Stateline, which is on the border of California and Nevada, has regular concerts and offers plenty of restaurants, casinos, and accommodations. Many who visit Tahoe decide to base themselves here.
39. Reno's Truckee River Walk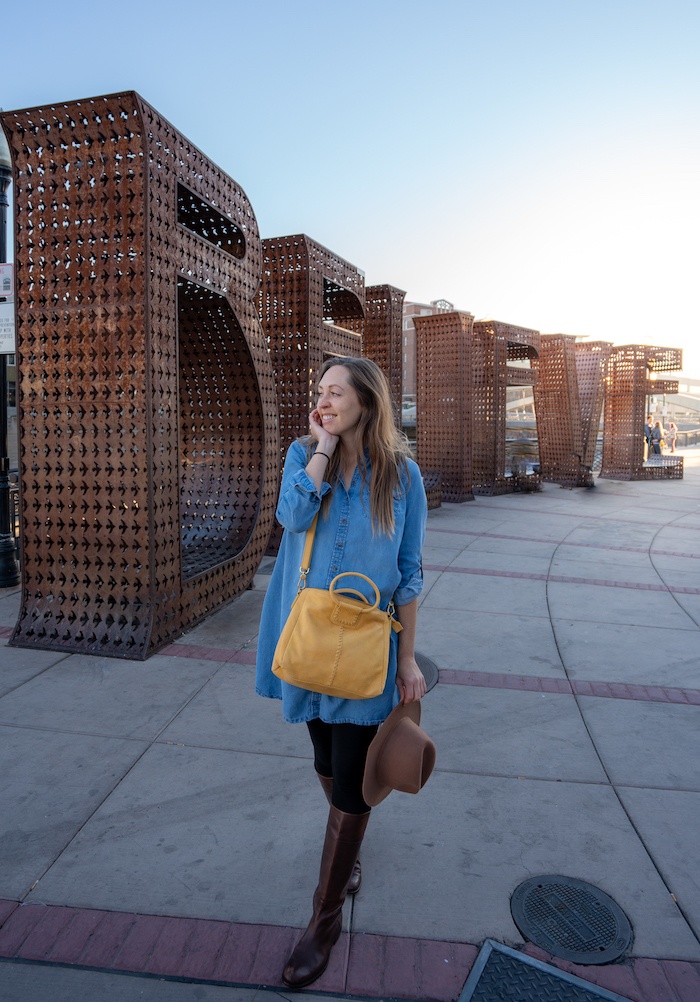 Running through downtown Reno, the Truckee River Walk is a lovely way to pass the afternoon, checking out art of Burning Mans past that the city buys and puts on display. You can find them all here. If it's a hot summer day, you'll see locals cooling off in the river; on cooler days, enjoy a leisurely stroll while dipping in and out of restaurants, cafés, and maybe a casino or two.
38. National Automobile Museum
Reno's National Automobile Museum is a perfect indoor activity for car enthusiasts. It features 175 of William F. Harrah's 1,450-automobile collection, plus 60 or so vehicles from other private donors, along with limited collections on display from time to time. See celebrity-owned cars dating back to the late 1800s, including a golden DeLorean. Admission starts at $15. Learn more here.
37. Downtown Reno's Casinos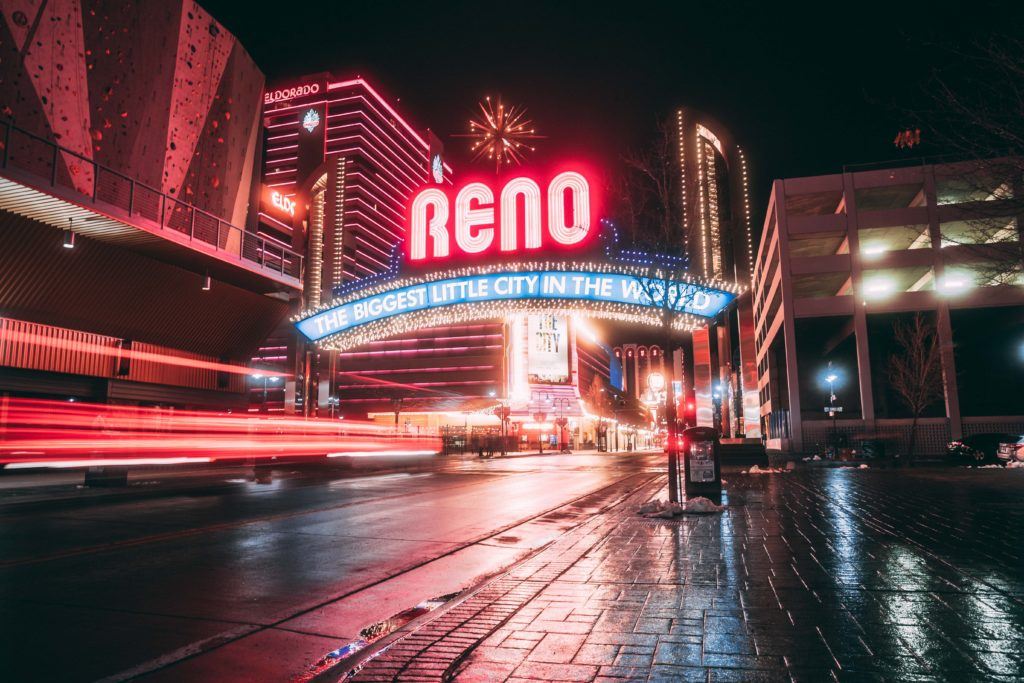 Wanna try your luck? Downtown Reno's full of casinos to choose from. Dip into the Sands, Silver Legacy, El Dorado, and more. My favorite restaurants include the Crafted Palette for sandwiches, Nom Eats for vegan comfort food, and Thali for vegetarian, farm-to-table Indian food.
It's worth mentioning that though it's where many tourists go, downtown is by far my least favorite part of Reno. The nicest casinos — The Peppermill and Grand Sierra — are away from downtown, and if you're looking for great restaurants and a funky vibe, I recommend Midtown (see below).
36. Reno's Midtown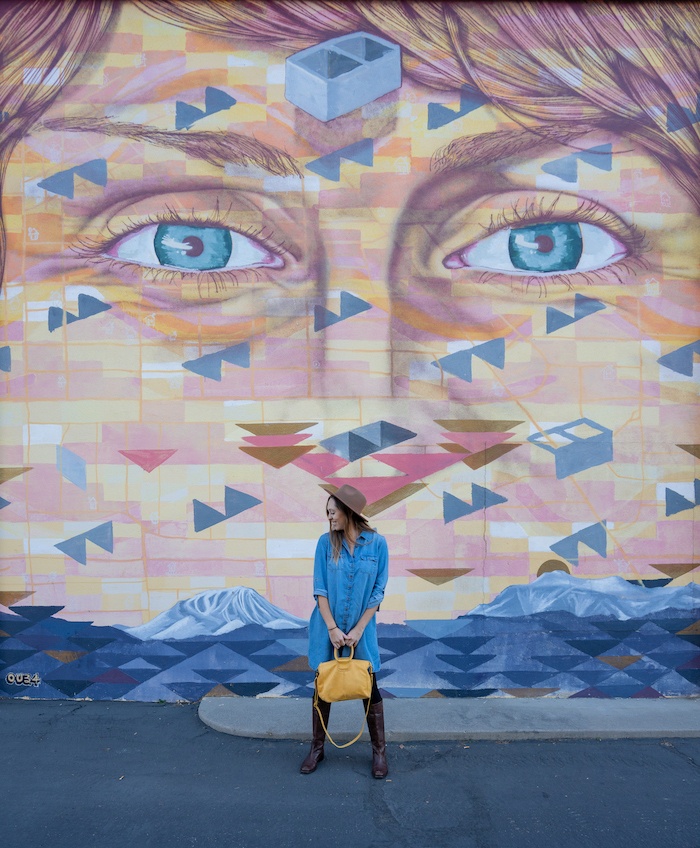 Full of cute homes, some of the best farm-to-table food in town, and great shopping, speakeasies, and art, Midtown is one of the best parts of Reno. Some favorites of mine include Junkee for vintage shopping (including some great Burning Man finds!), and Arario, GreatFull Gardens, and Washoe Public House for food. You'll also find murals all around.
35. Virginia City's Blast of the Past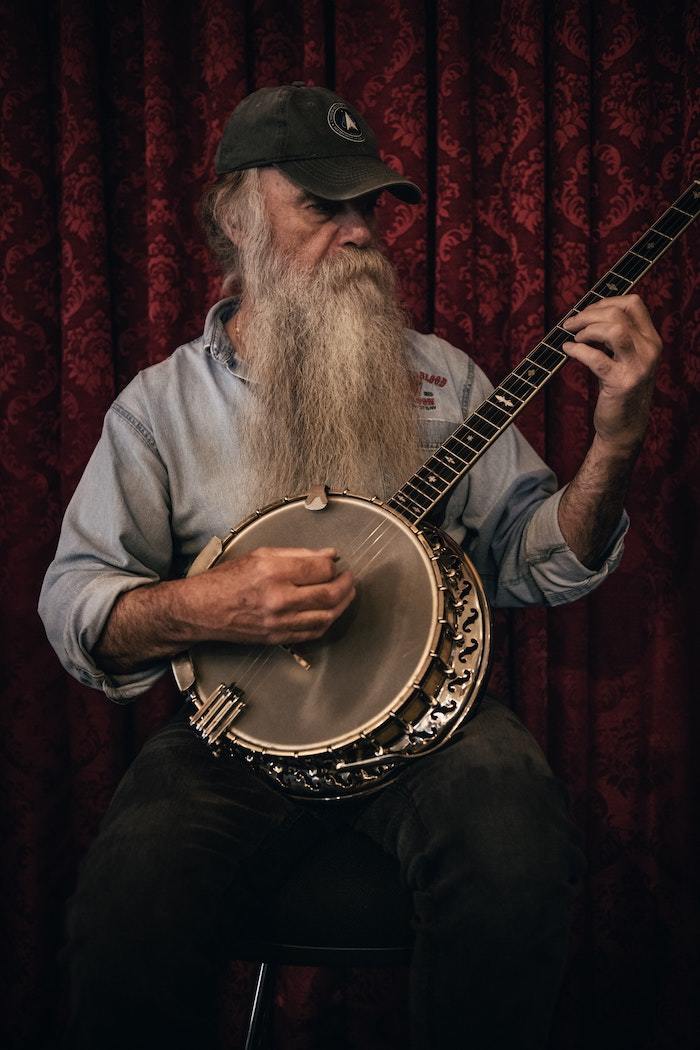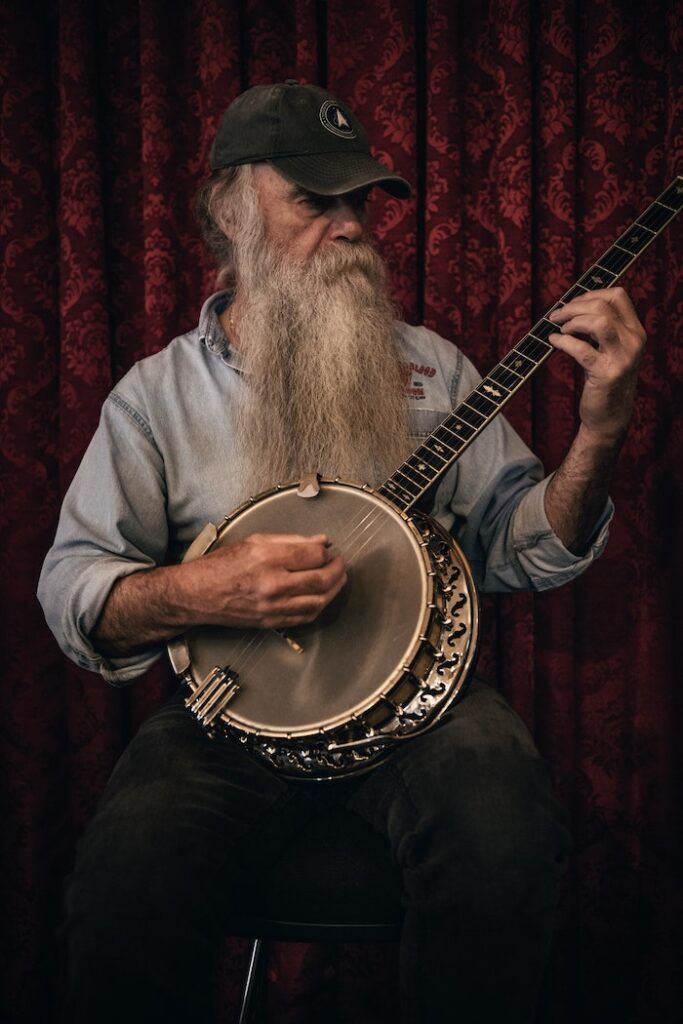 Just outside of Reno, Virginia City offers an opportunity to party like it's 1859 in a historic mining town home to the richest silver discovery on the planet (still). These days you'll find lots of shops with trinkets, old saloons, opportunities to dress up and take vintage, Western-style photos, and walking tours.
To give my honest review, it's not that amazing unless there's an event — of which there are many ridiculous and amazing ones, like the outhouse races or Redrun zombie race. Find more here.
34. Wild Horses in the Carson Valley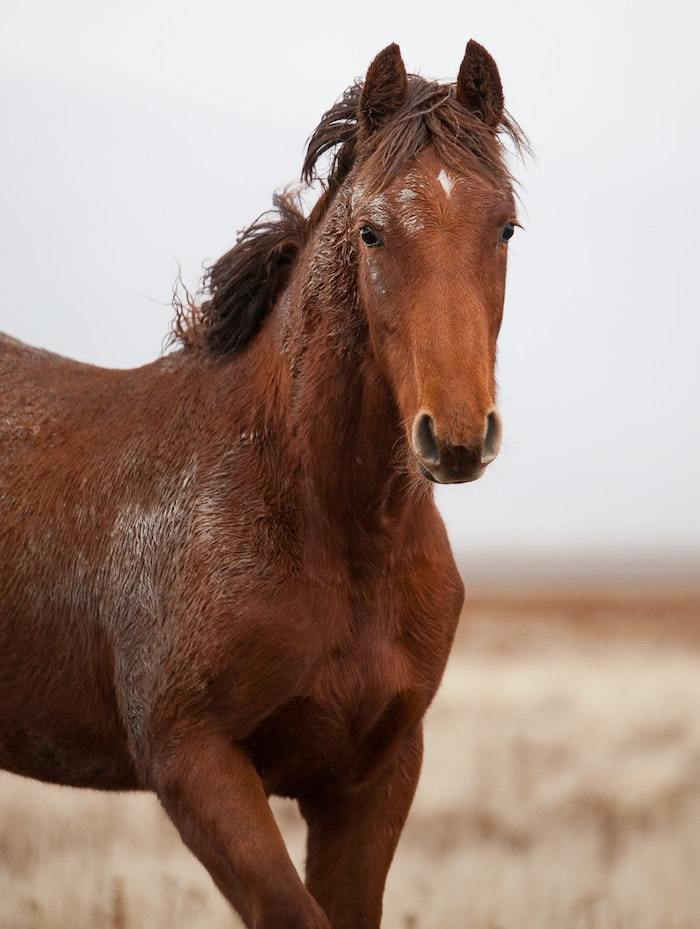 Did you know that an estimated half of the wild horses in the US live in Nevada? A large concentration of those are in the Carson Valley, which provides perfect opportunities for viewing. The best way to see them is to bring a long lens or binoculars, and book a tour.
33. Burning Man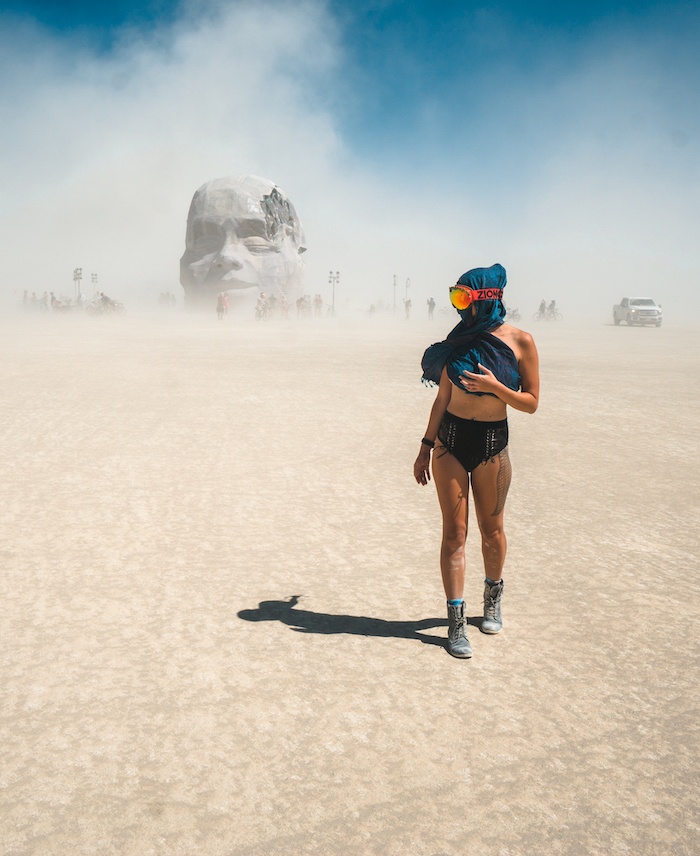 How can one describe Burning Man? It's a collaboration of creative people who all get together for a week in the dusty desert to be completely self-reliant and to fully express themselves. I love it so much that I have been nine times. That said, tickets are notoriously hard to get, and you truly do have to be completely self-reliant: bringing your own food, water, shelter, and just about everything (other than the toilets, which are provided). But for those who are willing to invest the time and money, this is not your average festival — it's a true experience!
32. Ruby Mountains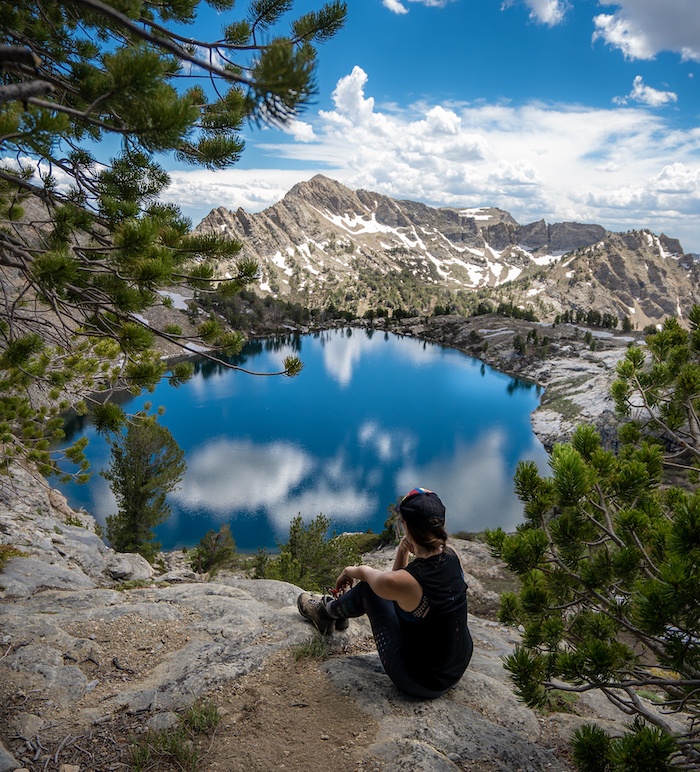 I'll be honest, there's not much between Reno and Utah on the I-80, except for one crown jewel, or Ruby, as it were.
The Ruby Mountains are a hiking, backpacking, ice climbing, and camping area near Elko. They get their name from the leaf display in the fall. I visited in the summer, and loved the lakes and beautiful peaks, along with the uncrowded trails and wilderness areas.
31. The Loneliest Road in America
Highway 50, aka "the Loneliest Road in America," is the route from Great Basin back to Reno, straight through the middle of Nevada. It may seem like there's nothing to see, but I actually love this drive. You're unlikely to come across many other vehicles, and there are tiny towns, hot springs, and reservoirs all along the way, plus Garnett Hill for rock hounds. After a summer monsoon, it was particularly green and beautiful, so if you find yourself needing to drive this road, know that there's something to see along the way.
30. Great Basin's Bristlecone Pine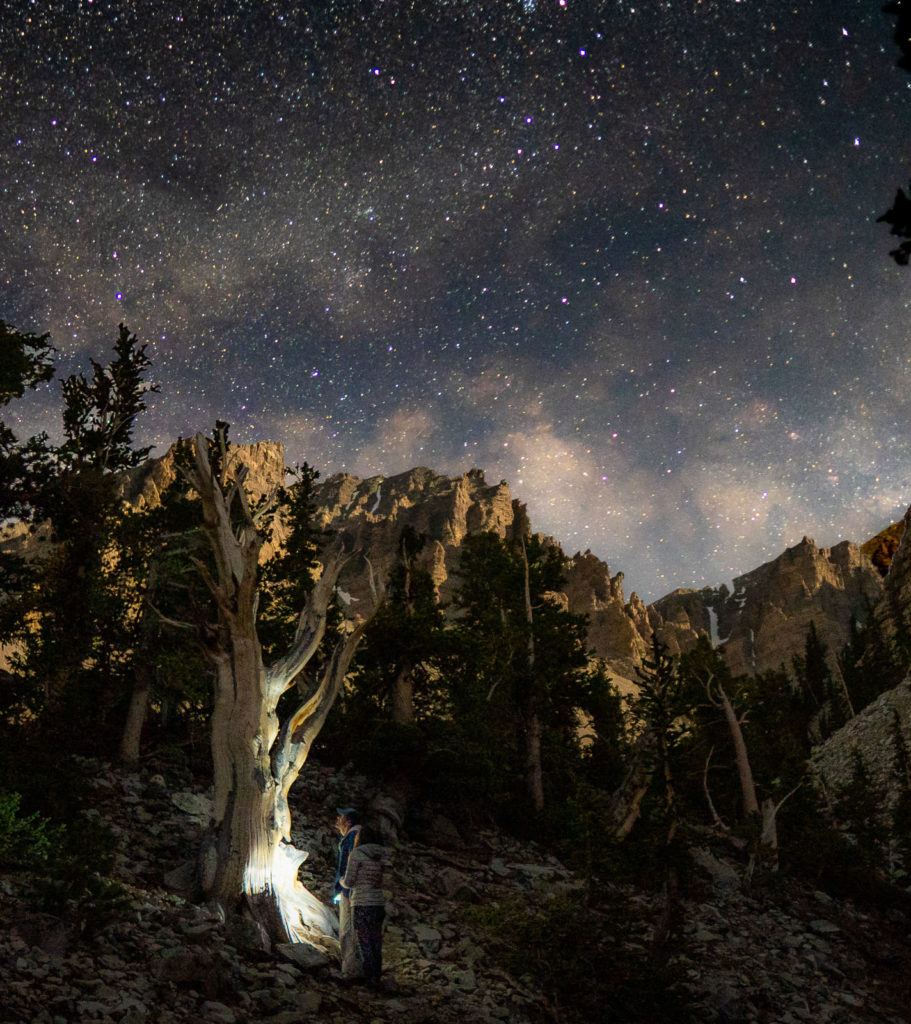 Great Basin is one of the least-visited national parks in the US, and the only one in Nevada. There's much to love, including the hike to the Bristlecone Pines — the oldest living organisms on Earth, with some reaching nearly 5,000 years in age. Thanks to their adaptability in particularly harsh environments, they've outlasted most major recent empires. If you're keen, I recommend hanging out after dark to see them with the stars, which are incredible out there.
Read my perfect Great Basin National Park itinerary, including where to eat and stay.
29. The Lehman Caves
The longest in the state, the Lehman Caves of Great Basin National Park feature marble stalactites, stalagmites, popcorn, and cave bacon. Though they were closed when I was visiting, ranger-led tours (the only way to see the cave) are generally offered via the NPS website and cost $12 per adult.
28. Wheeler Peak, Nevada's Second Tallest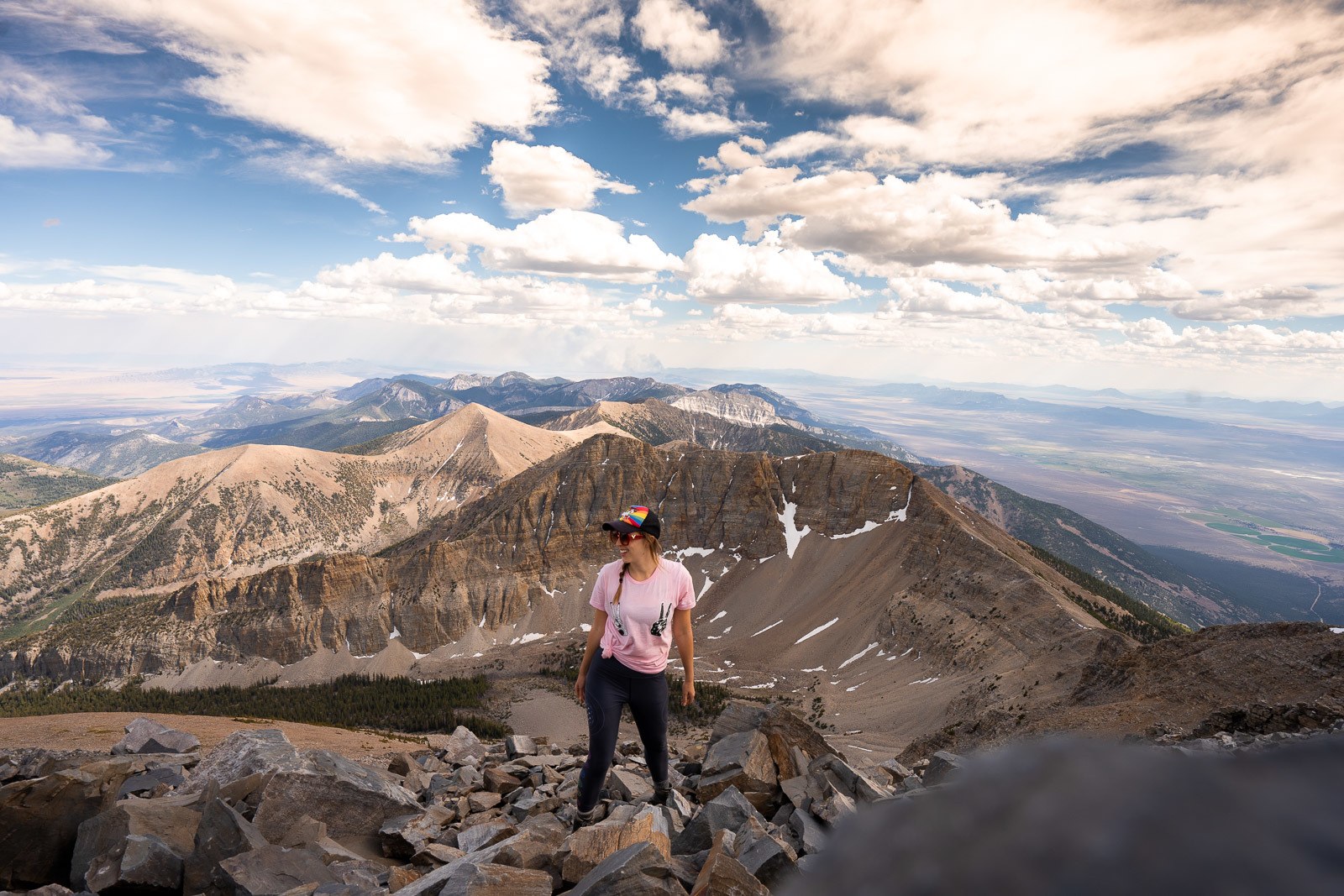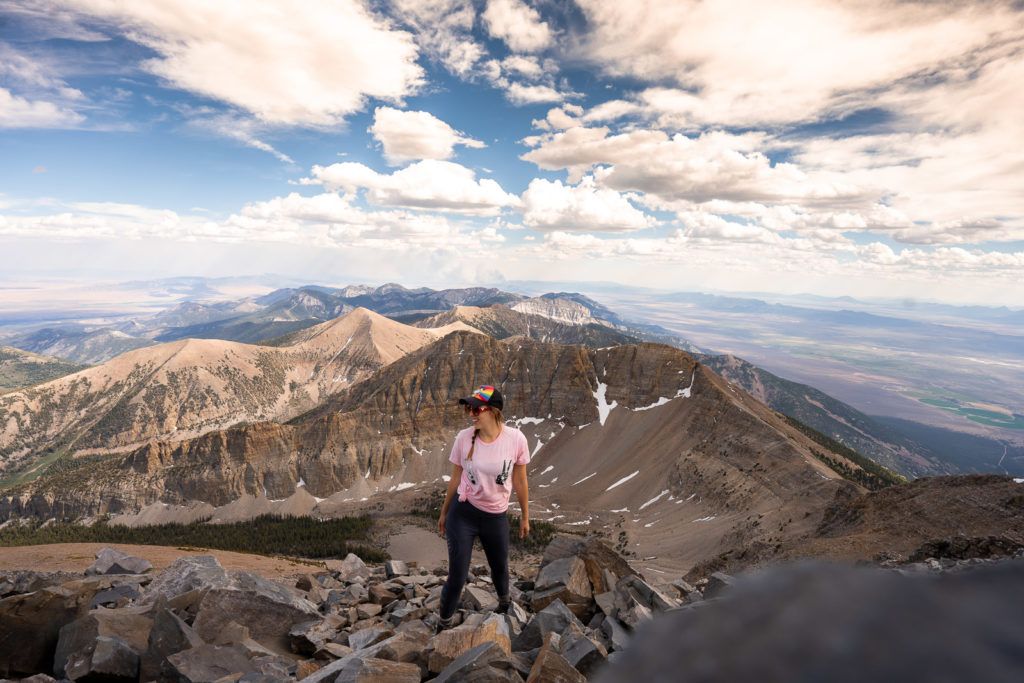 If you've heard of many Wheeler Peaks, it's thanks to a man who was fond of naming them after himself. This Wheeler Peak is the second highest mountain in Nevada at 13,065 feet, or just under 4,000 meters.
The kicker is that the hike includes a gain of 3,000 feet over just three miles, making it almost entirely uphill and at altitude. It can also get quite windy at the top, but the views are worth it if you're driven enough to make it to the top!
27. Star Train
While in Ely, check out the Great Basin Stars & Champagne Train on the Nevada Northern Railway. It's a chance to have ranger-led journey on the historic line to a platform with telescopes for stargazing. Be sure to book this during a new moon, as a full or even partial moon can seriously inhibit viewing. Though it's in the middle of nowhere, this is a popular activity, booking up to a year in advance. Get a spot here!
26. Ward Charcoal Ovens
On your way out from Great Basin, near Ely, consider making a pit stop at the Ward Charcoal Ovens State Historic Park. You'll find beehive-like ovens from the 19th century among 700 acres of protected land. Also, the stargazing out there is unreal!
25. The Most Haunted Hotel in America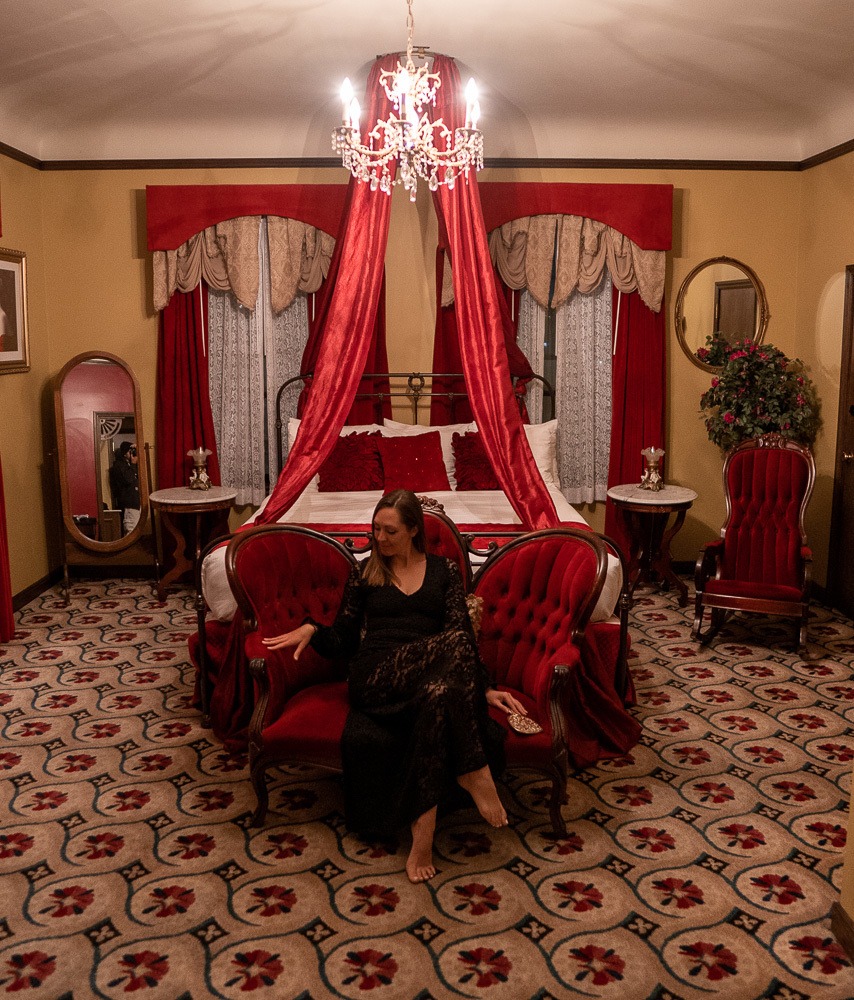 The next several stops are off the 95 freeway connecting Reno and Las Vegas, beginning with the self-proclaimed "most haunted' hotel in America." The Mizpah Hotel in Tonopah retains its early-1900s charm in the decor, old slot machines, and themed rooms. Pictured here is the Lady in Red room, which we just had to stay in, as it is supposed to be the most haunted room in the hotel. It belonged to a lady of the night who was murdered in this room. Other ghosts include a pair of children, a soldier, and random sightings by guests. I have not personally had any encounters at this hotel, but I loved that the manager was willing to take me on a little tour to tell me the stories and history. Read more here.
24. Clown Motel and Historic Graveyard
If you're in Tonopah anyway, why not stop by the Clown Motel and adjacent graveyard? The motel is what you think it would be: a lobby brimming with clowns of all sizes and levels of creepiness. It's free to go inside to take photos, and there are some giant clowns outside as well. I didn't stay there, but reviewers seem disappointed that the rooms are not as well-themed.
The graveyard is full of mostly wooden graves largely from the early 1900s, when the town experienced its mining boom.
23. Tonopah Dunes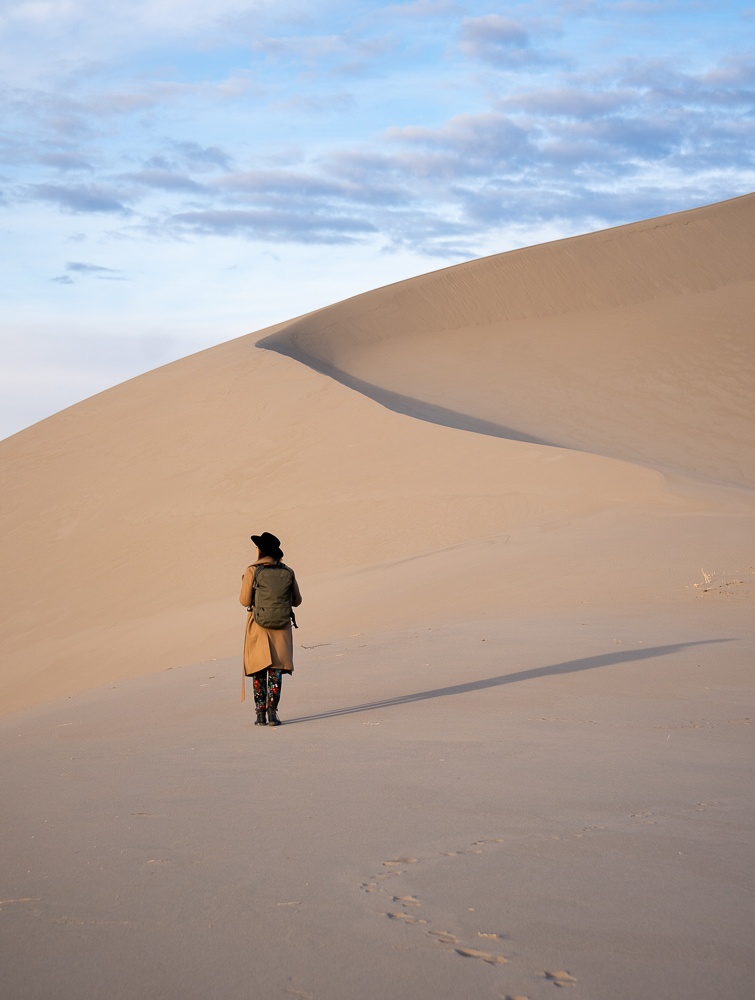 I wouldn't necessarily go out of your way to see the dunes, and you will want a four-wheel-drive vehicle if you do, but if you happen to be passing by, they and the adjacent solar field lovely sights at sunset; in the winter, they sometimes have one side covered in snow. I've free camped out there as well in the past, since it's public land about halfway between Reno and Las Vegas.
22. Goldfield
What was once the largest town in Nevada during its gold boom is now one of the smallest, but that doesn't mean you should drive on past it. Much of what you can find nestled in Goldfield is what earned the 95 freeway its moniker, "the free-range art highway." It's full of Joshua trees (yep, you can see plenty outside of Joshua Tree National Park!), quirky art that has inspired Burning Man art cars, and a lovely place called the Stop and Stop Inn to spend the night.
21. International Car Forest of the Last Church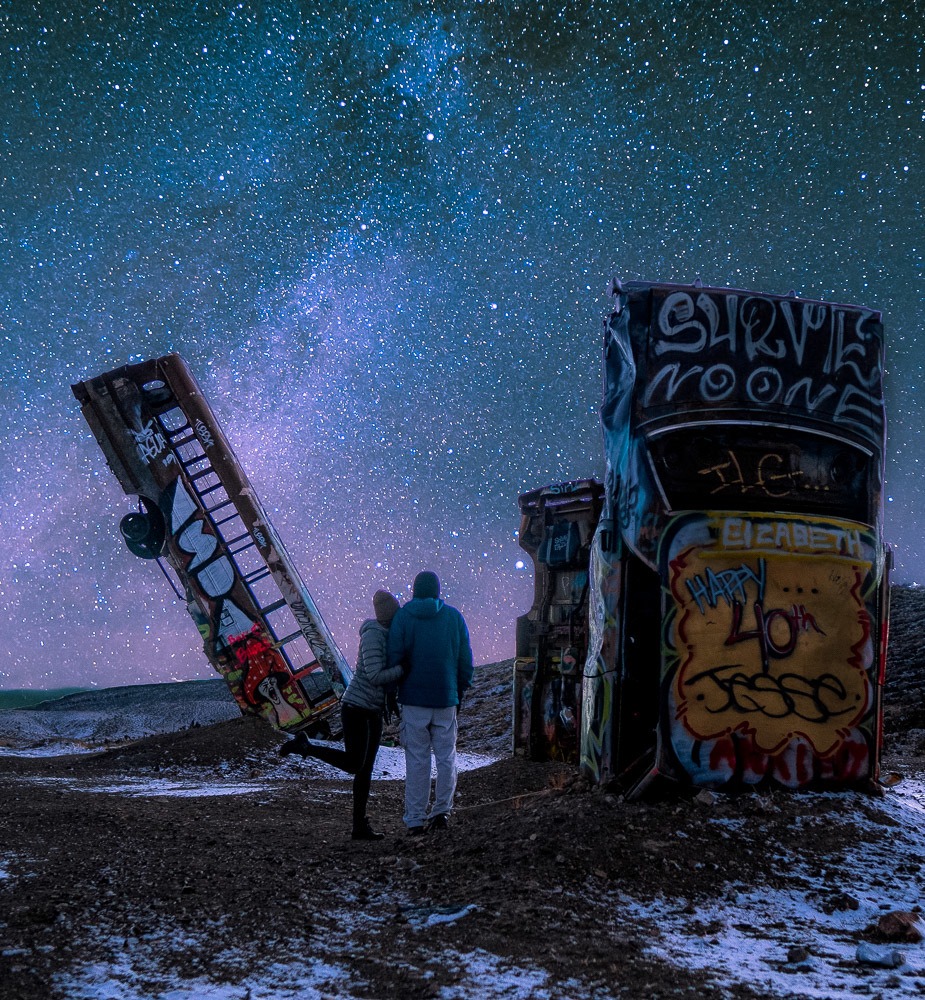 Imagine the weird and wonderful sight of spray-painted cars and buses nose-down in the high desert landscape, surrounded by Joshua trees, a smattering of snow (in the winter months) and dazzling stars overhead. For lovers of "WTF?" art like myself, it's a delightful pit stop. If you didn't know it was there, you might pass right on by, and that would be a shame. The car forest in Goldfield was created by Mark Rippie, Chad Sort, and Zak Sargent and these days is maintained by local artists after the trio had a falling out. There's no fee to enter and nobody is around patrolling, but please respect the art and don't add your own spray paint or climb the exhibit.
20. Rhyolite Ghost Town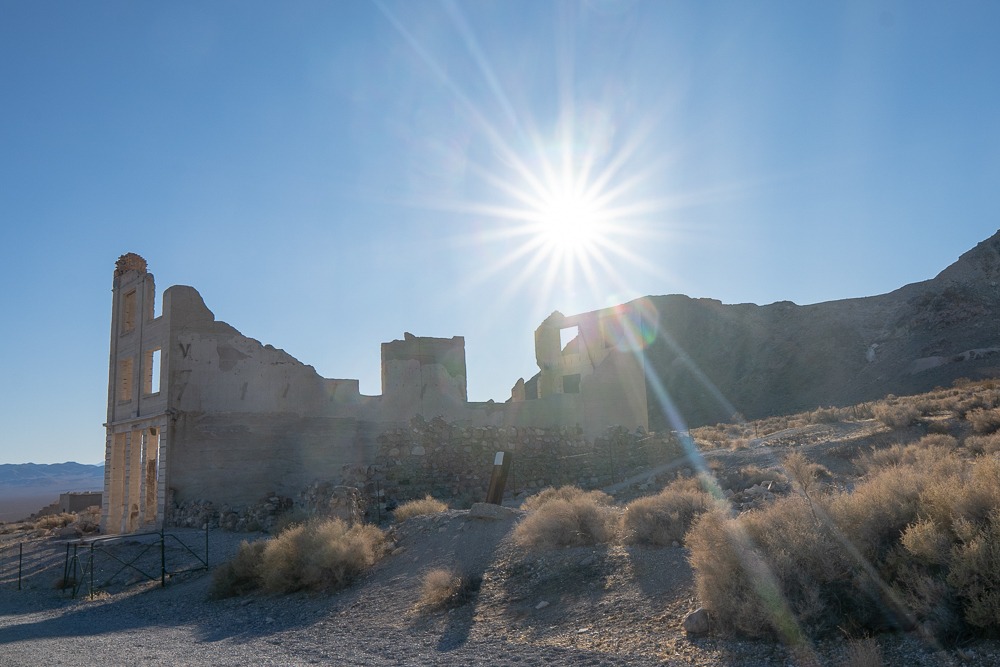 Rhyolite is a ghost town on the Nevada side just before the entrance to Death Valley National Park. What was once a gold-rush center at its peak in 1905, with several thousand residents, became a ghost town almost as quickly when the mining boom reached its end. Unfortunately, since we can't have nice things, these days, fencing has been put up around all of the structures to protect them from spray-paint and otherwise irresponsible visitors. This ruined the experience a bit for me, though it's an easy pit stop if you happen to be in the area en route to Death Valley anyway.
19. Goldwell Open Air Museum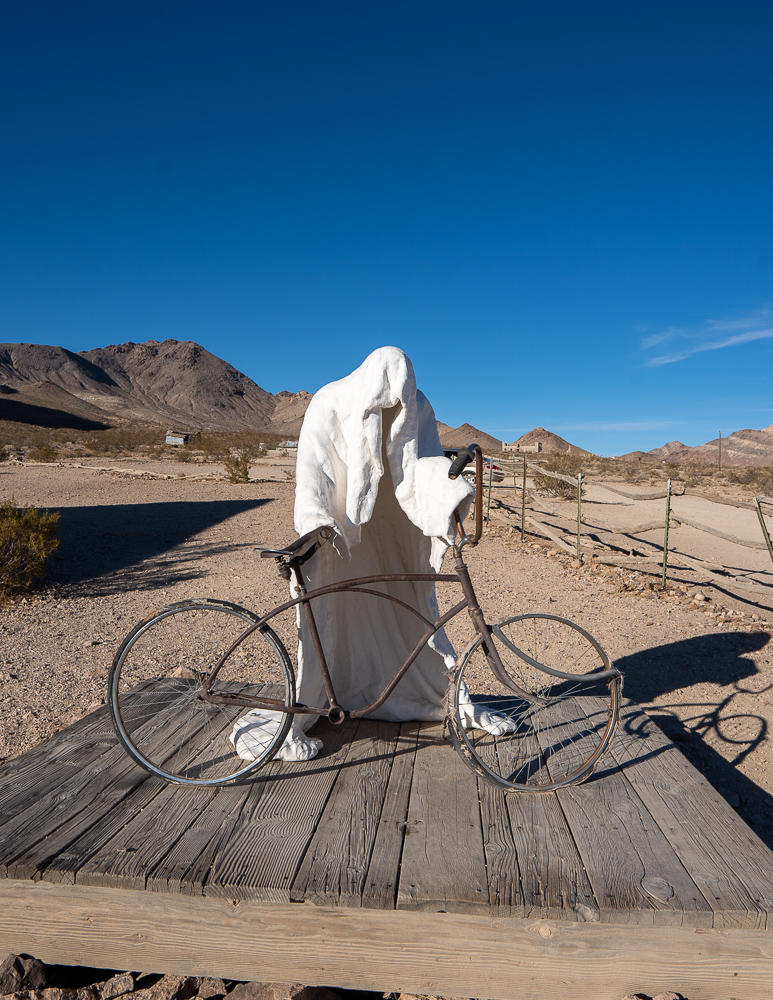 Just next to Rhyolite, the Goldwell Open Air Museum was more exciting to me than the ghost town, as the art is still open to interact with. The most famous work here is the ghostly "Last Supper," created in the '80s by Polish-Belgian artist Albert Szukalski. You'll also find a rock circle, a Lego-ish sculpture of Venus, and more. It's well worth the five-minute detour on your way to Death Valley if you find yourself in Beatty.
18. Area 51 Alien Center
The alien lore of Area 51 is well known, but what happens in the government-controlled zone itself is still under lock and key. Though you can't get into Area 51 itself, you can drive by it on the 95 on your way to Las Vegas. Though it's cheesy — what more could we expect? — the Alien Center features a gas station, restaurant, and places to take a quick photo with alien statues.
17. The Las Vegas Strip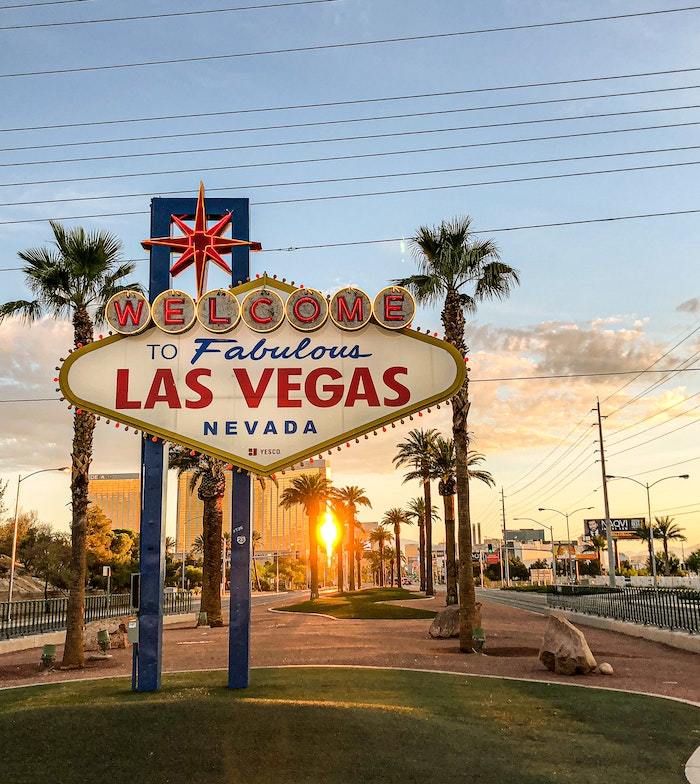 Since I grew up close by, in Southern California, my twenties were all about frequent trips to Las Vegas with my girlfriends. What's not to love? The casinos are beautifully decorated, there's such a variety of food, shows, and activities, and of course the night clubs and the pool parties were our favorites. Las Vegas does everything bigger, with the most famous performers and the best DJs. I'll always hold those memories dear, though these days I tend to look for other, non-party ways to enjoy it and the surrounding area.
Read on for some of my other favorites.
16. Helicopter over the Las Vegas Strip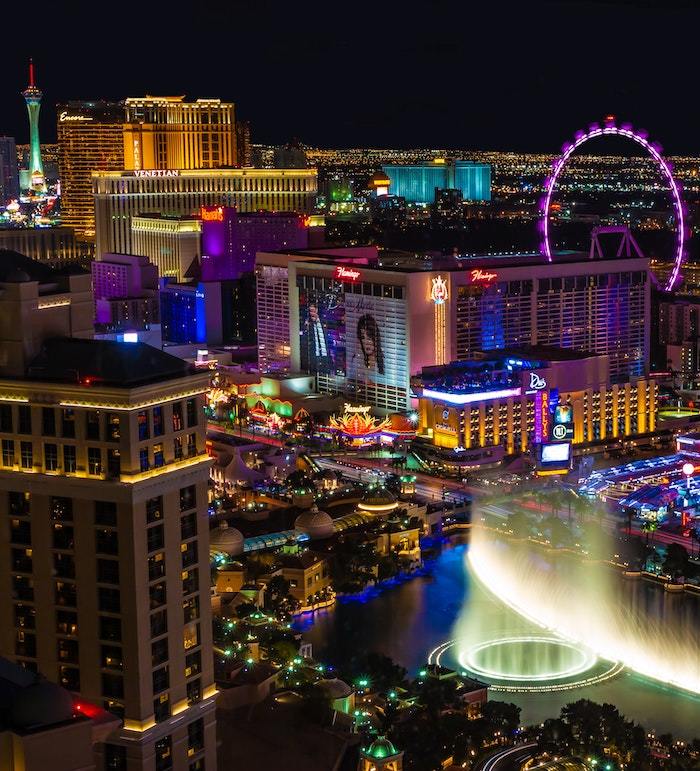 When I went on a big American Southwest road trip a few years ago, one of my best Las Vegas experiences was taking a helicopter to the rim of the Grand Canyon, which included flying back over the Strip at night. The full flight is definitely pricey, but you can opt to just fly over the Strip, which is an incredible experience in itself. I recommend opting for a dusk flight, so you can see the sunset and the casinos all lit up. Book here.
15. Neon Museum
The Neon Museum in Las Vegas is a collection of retro signs that display iconic Las Vegas history. It's a large outdoor area, covering over 2.5 acres, and one of the best things for art lovers to do if you're not interested in spending all your time on the Strip. Tickets start at $18; due to its popularity, it's wise to book ahead of time, which you can do here.
14. Stratosphere Skyjump Bungee Jump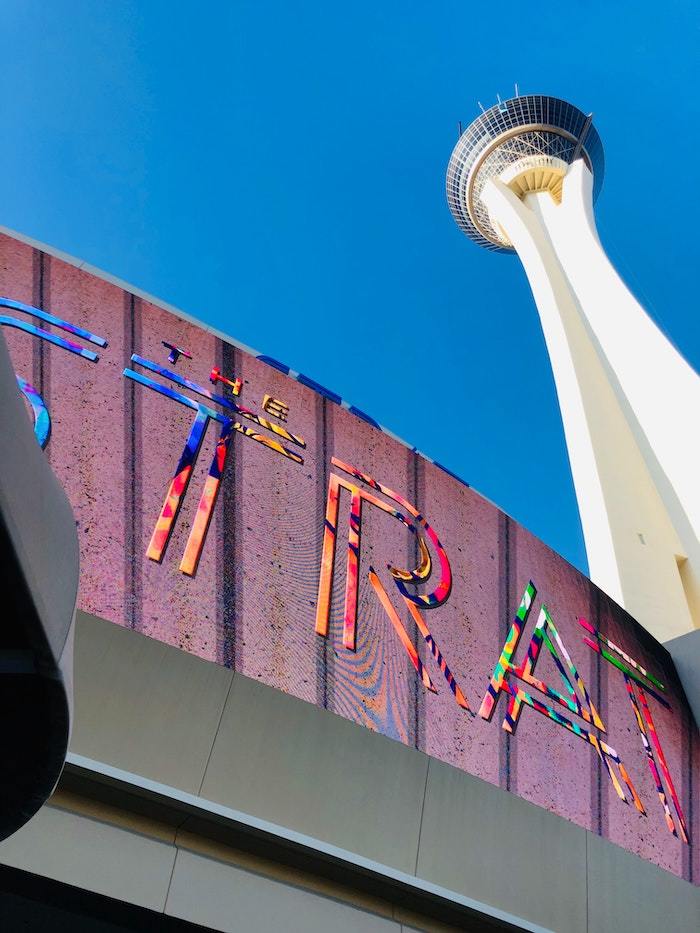 Looking to get your adrenaline going? The Stratosphere Skyjump is yet another way to get a view of Las Vegas from above, just while plummeting up to 40mph downward attached to a bungee cord!
The Skyjump holds the Guinness World Record as the highest commercial decelerator descent facility, at 829 feet above the Strip.
What does bungee jumping feel like? The best way I can describe it is that dropping feeling in your stomach with alarm bells going off before your brain can quite comprehend what's happening. But the adrenaline rush is next level! Book here if you dare.
13. High Roller, the Largest Observation Wheel in North America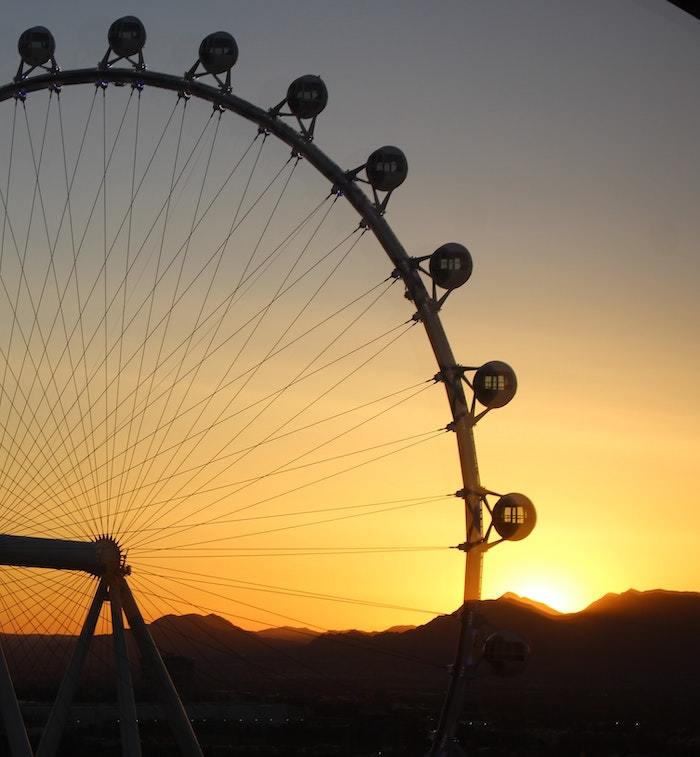 If helicopters aren't your thing, there's another way to soar above the Strip: on the 550-foot High Roller observation wheel. Think London Eye, but Vegas style!
The wheel takes a full 30 minutes to complete one rotation and features 28 observation rooms. Tickets range from $28 to $60 depending on time of day; they are on the higher end if you're taking the happy hour journey. Book here.
12. Omega Mart by MeowWolf and Area 51
Looking for a break from the strip? Area 51 is full of interesting museums and costume shops, but my favorite part of it is the Omega Mart by Meow Wolf. It's a delightfully confusing, random, extremely creative collection of "what am I looking at?," including upcycled art and immersive stories, lights, music, and slides.
After visiting in Santa Fe, I'm a huge fan of Meow Wolf, which has locations in New Mexico and Denver as well as Las Vegas. I find it delightful how random and confusing it is. Be prepared to leave with more questions than answers. Advance tickets are recommended; get them here.
11. Venetian Gondola
Is it cheesy? Absolutely. Is it an incredible photo op? You betcha!
Inspired by the gondolas of Venice, Italy, the Venetian offers both indoor and outdoor rides for $39 (beginning at 9:30 indoors and 10:30 outdoors). You can book an additional photo package for $32. Find the ticket booth on-site.
10. Helicopter to the Grand Canyon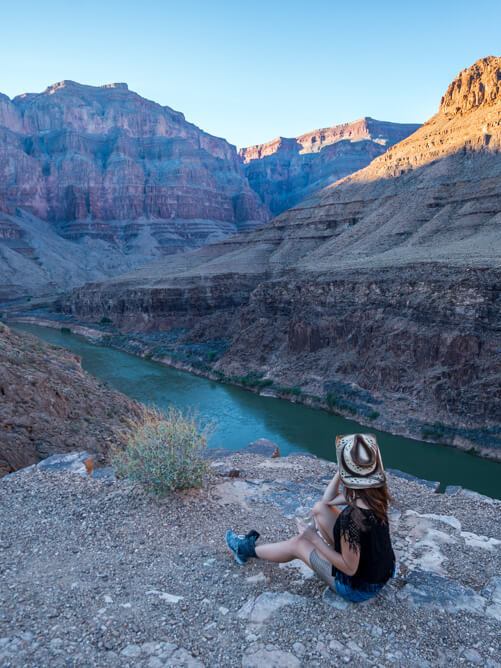 The Grand Canyon is somewhat close to Las Vegas, but still a several-hour drive each way. Although pricey, the helicopter ride there includes flying over the beautiful landscape around Las Vegas, including Lake Mead, and a sunset landing with champagne on the north rim of the canyon. If you don't have the time to drive and you've always wanted to see this natural wonder, this is a great way to get it done in just a few beautiful hours. Plus, you get to fly over the Las Vegas Strip! Book it here.
9. Mt. Charleston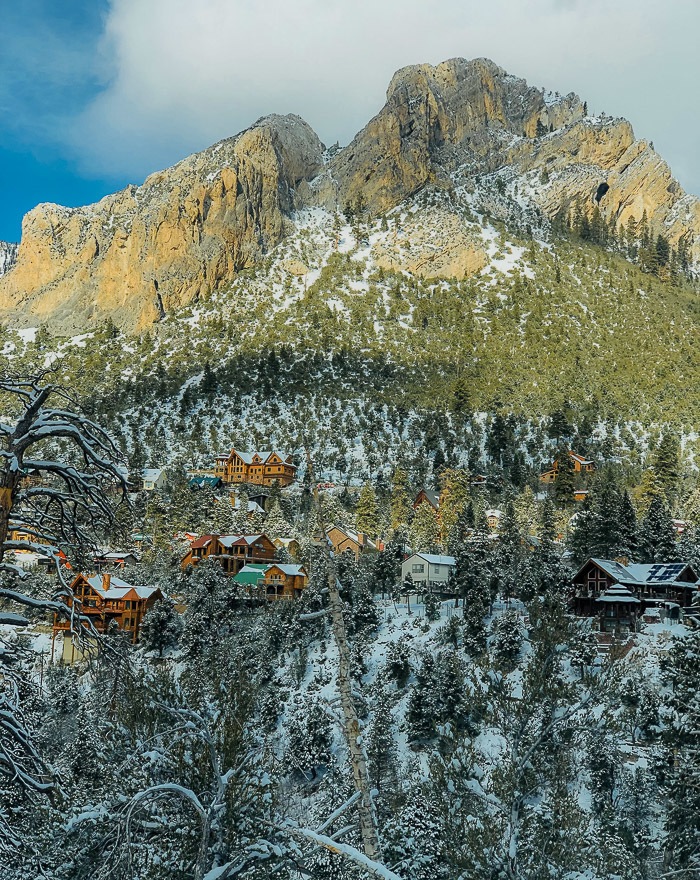 Did you know that about an hour outside of Vegas, you can ski? Mt. Charleston is the perfect escape to see snow if you're visiting the area during the winter months. It's great for hiking and snowshoeing, and I even had the pleasure of attending a wedding there.
8. Red Rock Canyon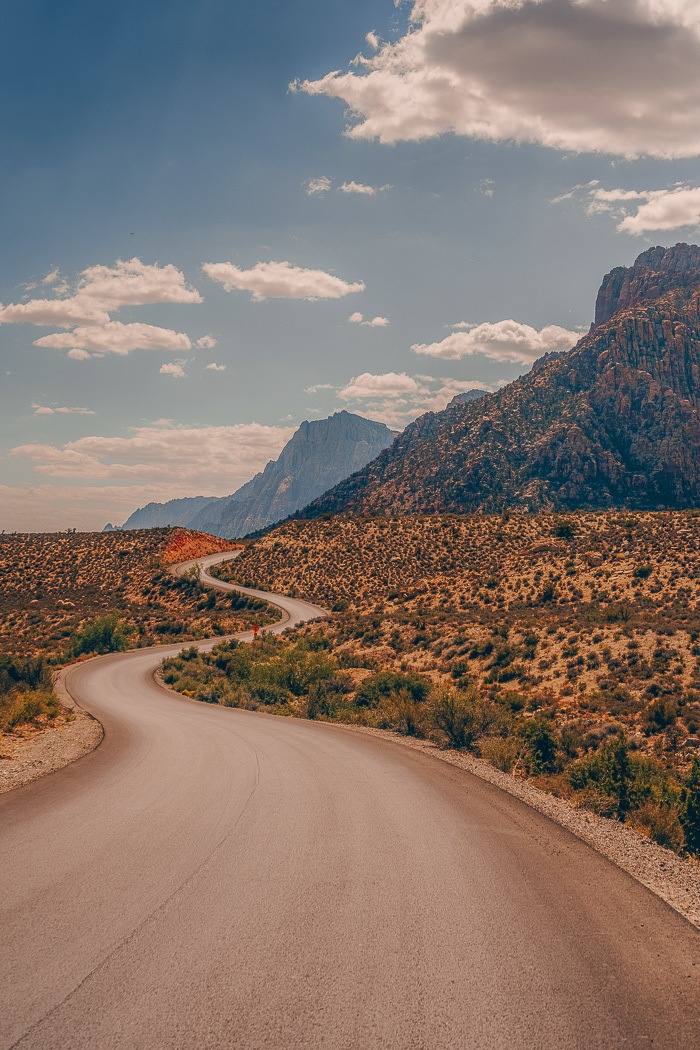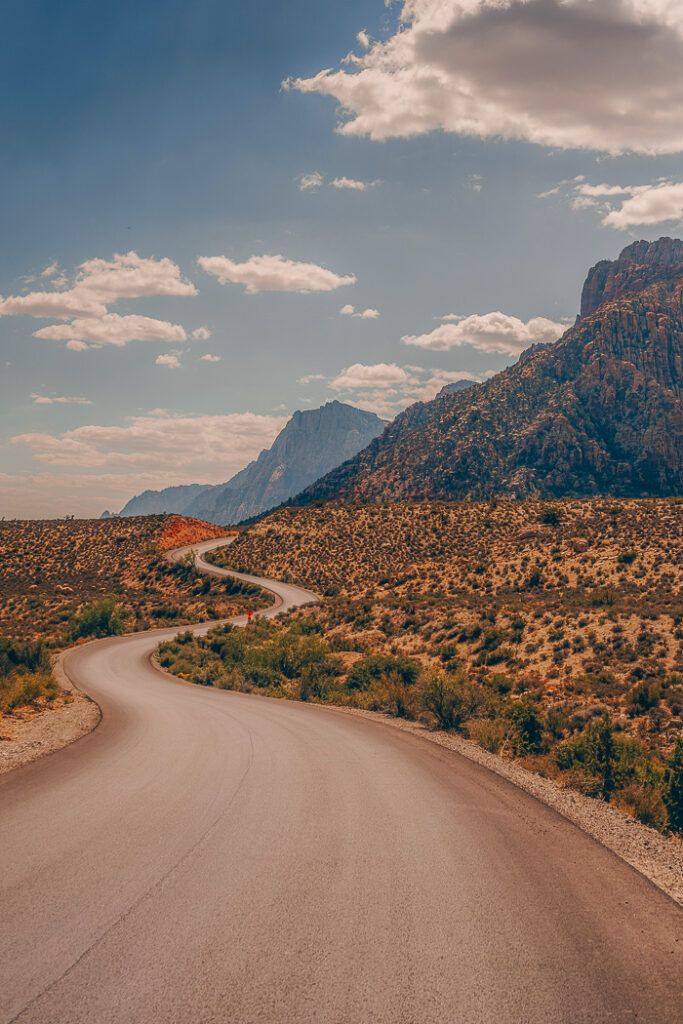 Another beautiful hiking destination outside of town, the Red Rock Canyon State Park has beautiful scenic drives and overlooks, as well as hiking and camping. The park has timed entrance, so be sure to book your time slot in advance to skip the queue, which can be quite long; timed reservations are required from October to May. This area is best avoided during the peak heat hours during the summer months.
7. Valley of Fire State Park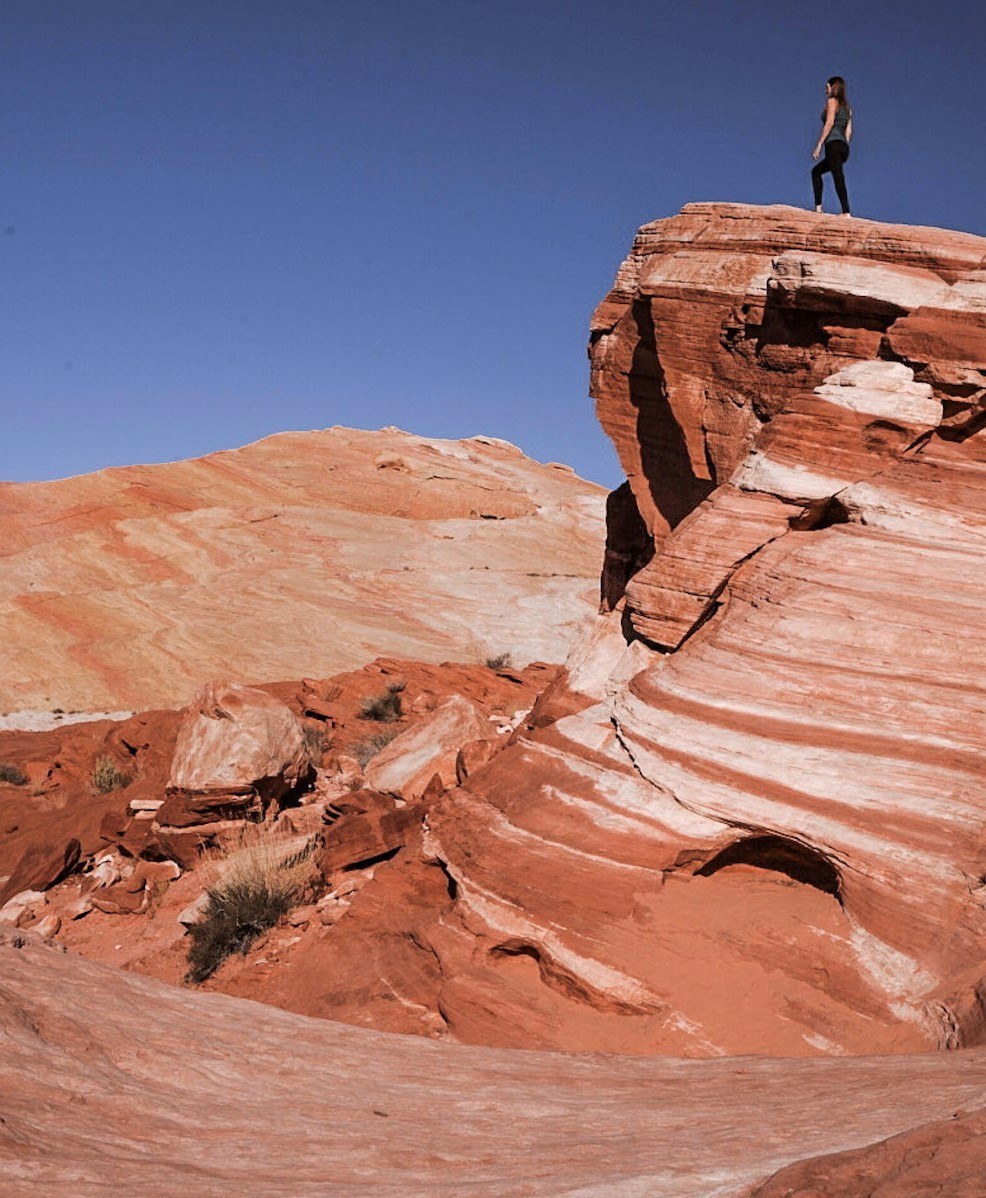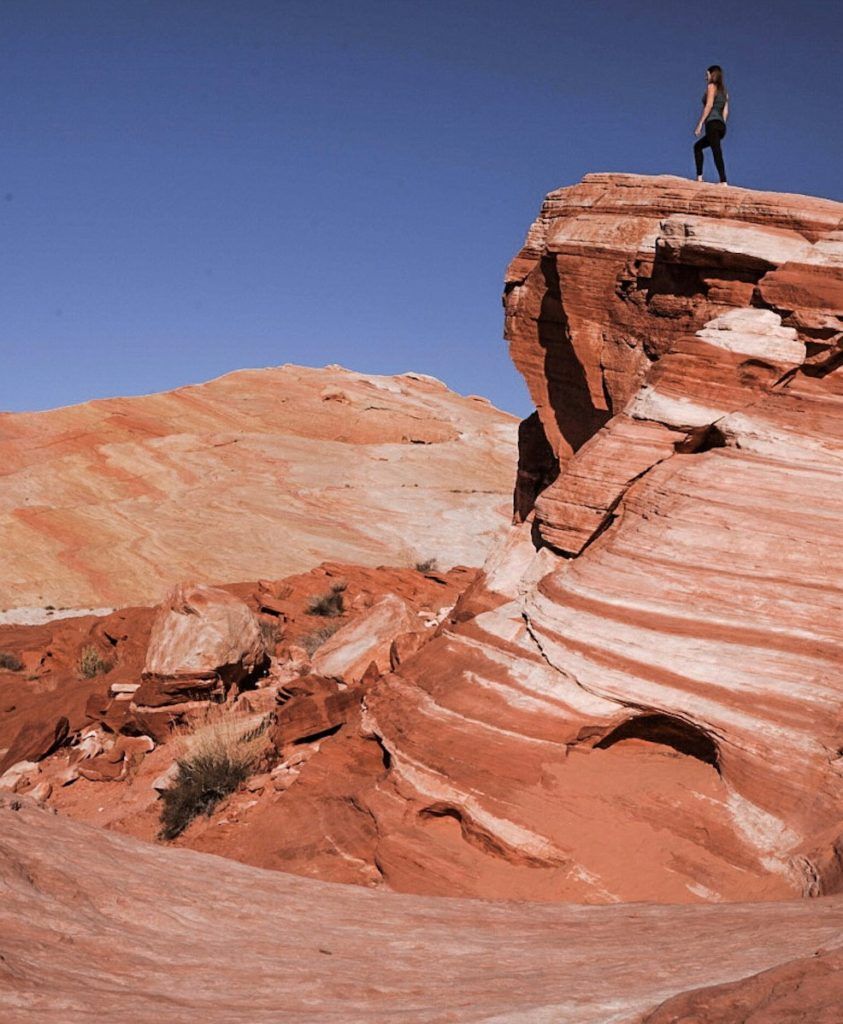 Apart from Lake Tahoe Nevada State Park, the Valley of Fire is one of the best-known and most frequently visited state parks in Nevada. Here, about 45 minutes outside of Las Vegas, the land formations are the star of the show. Speaking of stars, there's amazing stargazing in this park as well.
Plan on spending the majority of a day here exploring, hiking, and even camping overnight if you wish. This is another spot that's best enjoyed in the cooler months. Check out our ultimate guide for all the can't-miss stops.
6. Hoover Dam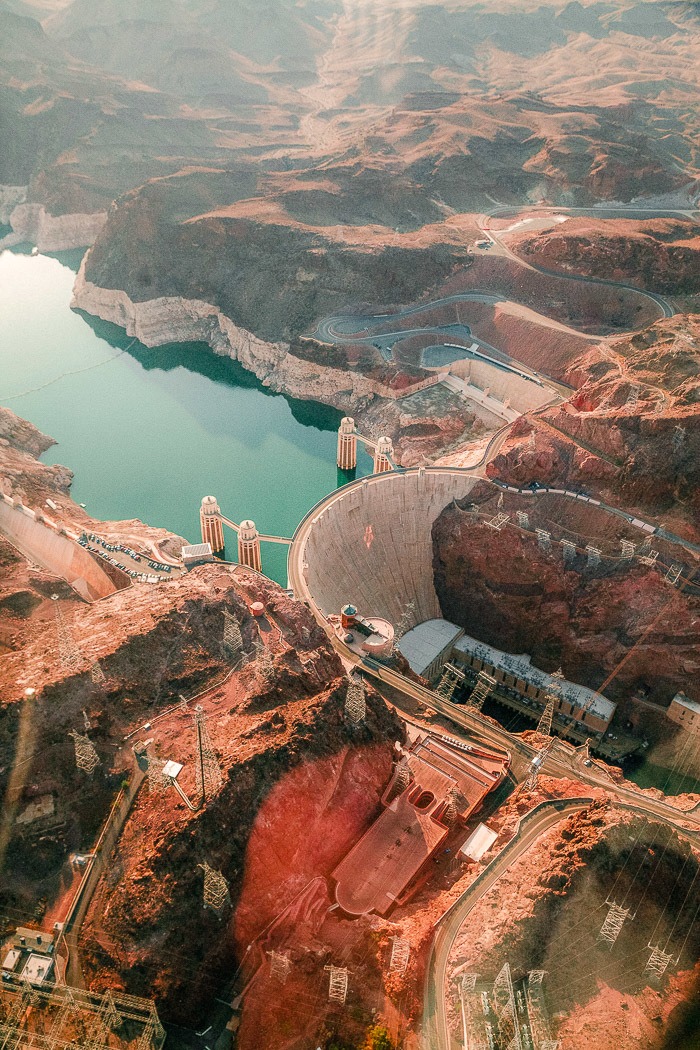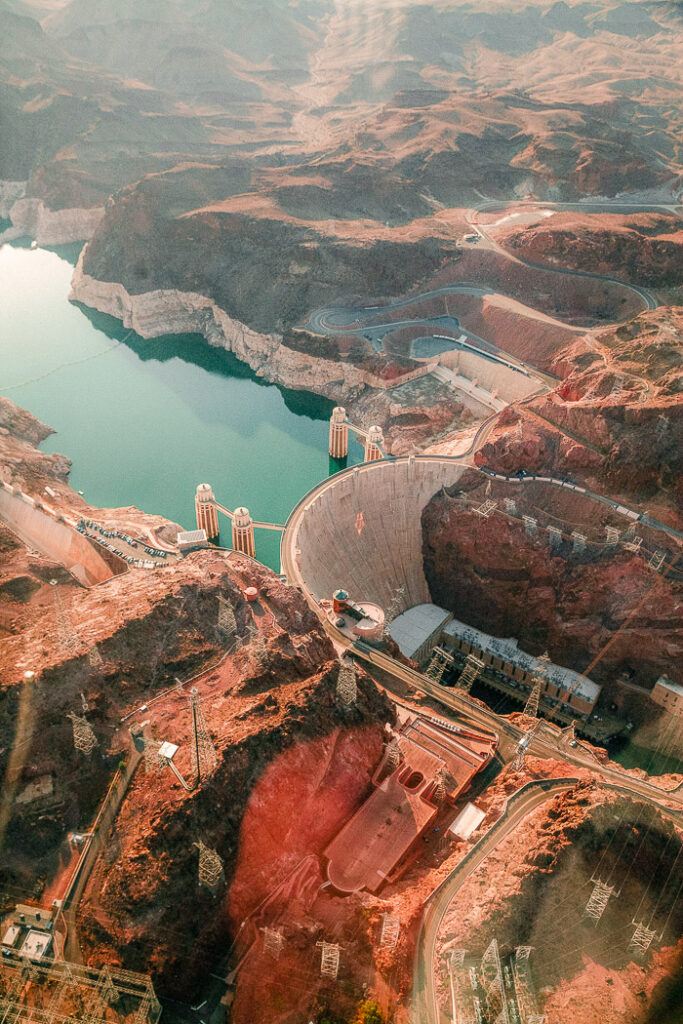 I have to be honest, after stopping by and seeing it myself, I can't quite understand what the allure is of the Hoover Dam, yet it's consistently rated as a fan favorite for things to do outside of Las Vegas. Constructed in the Depression-era 1930s, it's a true feat of engineering that helps provide hydropower to millions of people. I can appreciate its historical significance, but as more of a nature lover, it's just not my cup of tea.
5. Seven Magic Mountains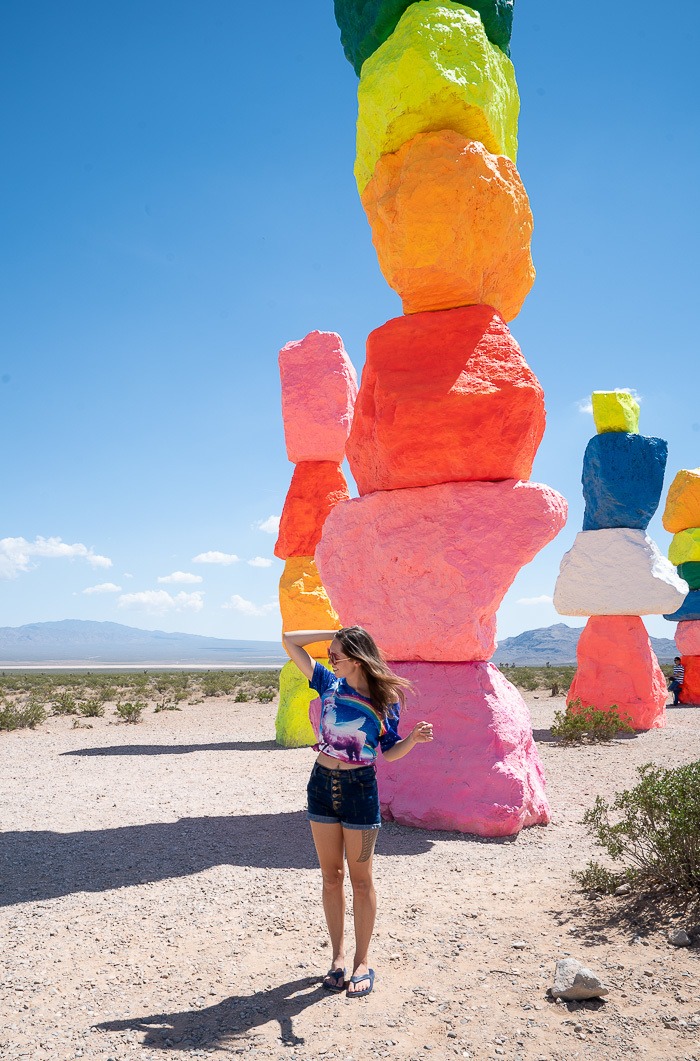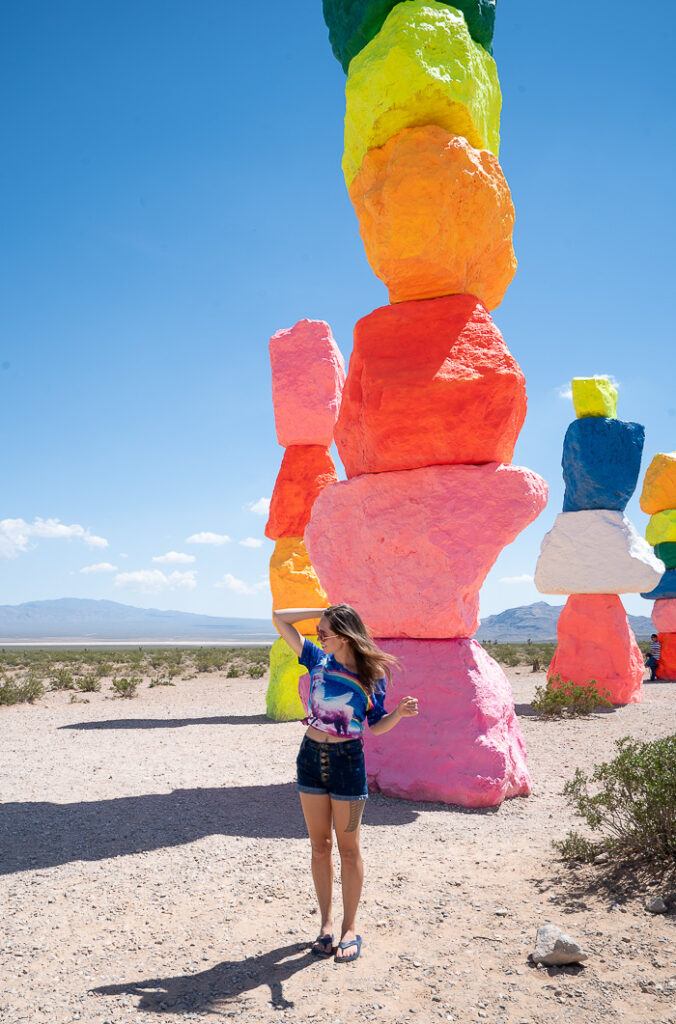 The Seven Magic Mountains were meant to just be temporary, but thanks to their popularity, they become a permanent fixture in the desert on the 15 freeway just before Las Vegas. The free-range art installation, created by Michael Heizer and Jean Tinquely, is completely free and always open.
4. Lake Mead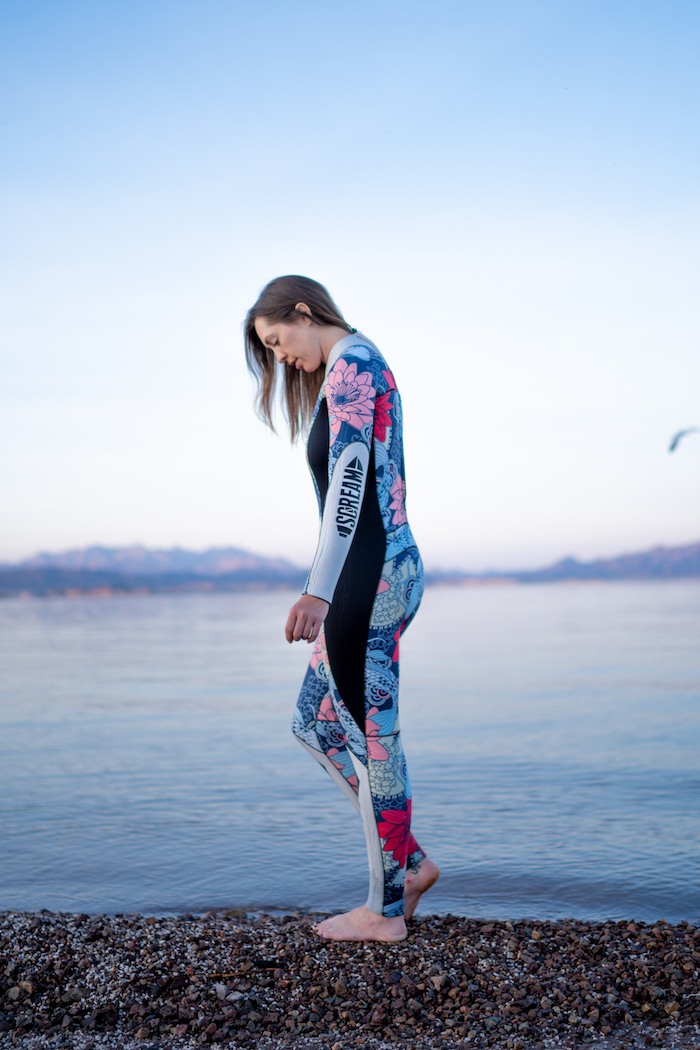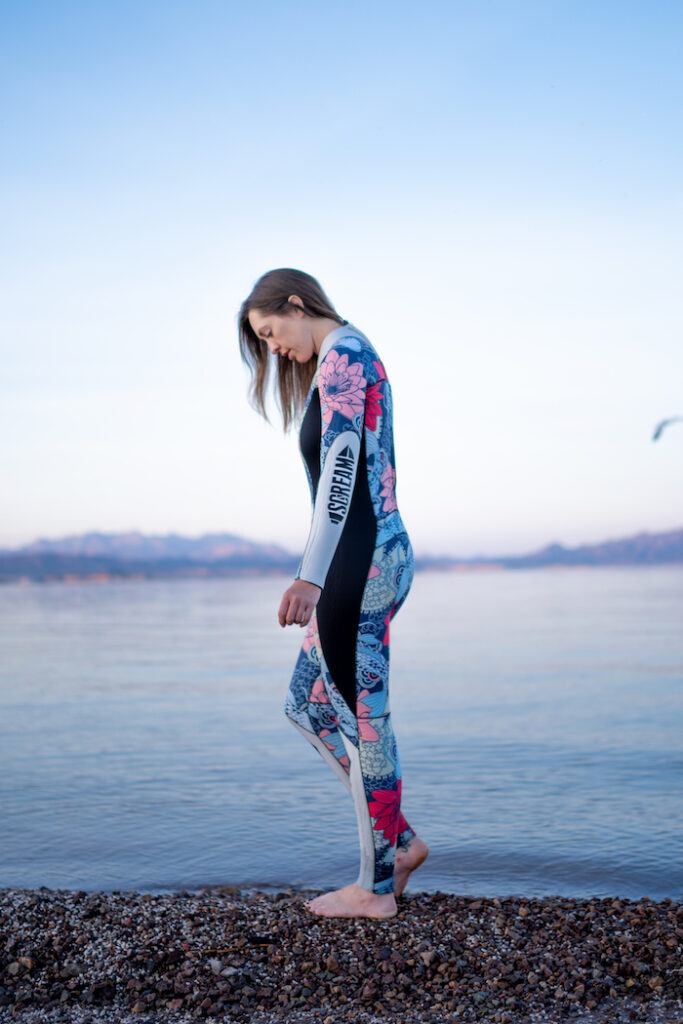 Even though I'm not a fan of the Hoover Dam, I have it to thank for creating the Lake Mead reservoir, which is a lovely body of water in an otherwise parched environment. It's got the largest capacity of any reservoir in the US. I visited in the winter when the water's pretty cold, but in the summer months, it's the perfect place to cool off. Unfortunately, its level has fallen considerably lately.
3. Nelson Ghost Town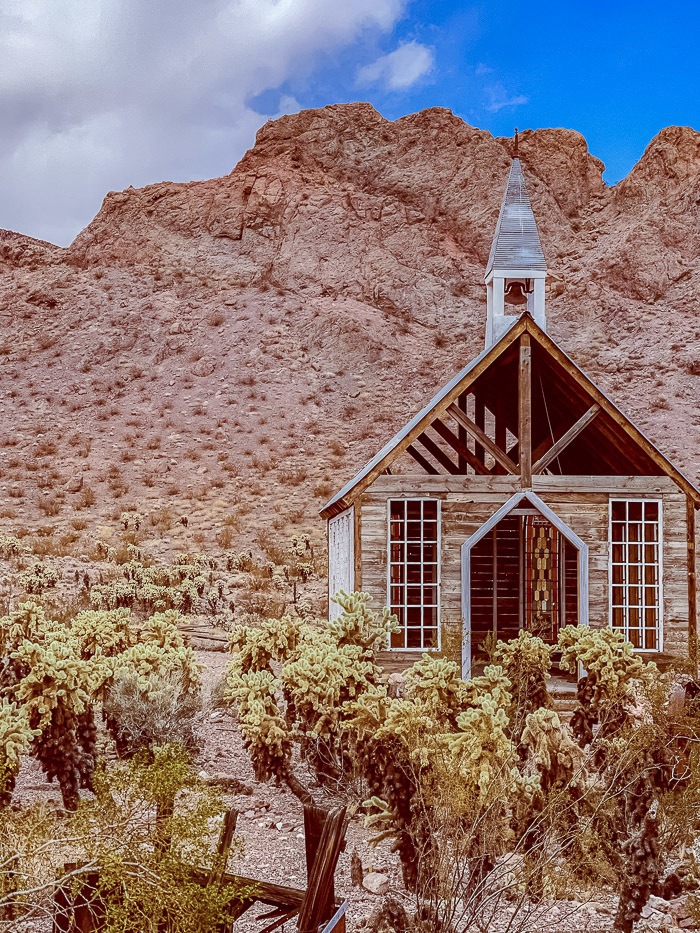 About an hour South of Las Vegas, the ghost town of Nelson allows for a bit more interaction than Rhyolite, though since it's privately owned, you've got to pay to enter. Still, it's a photographer's dream, with $2 tours and the option to do wedding or family photos on-site.
2. Lost City Museum in Overton
Take a trip back in time to an ancestral site with reconstructed dwellings, ancient ruins, and artifacts from the Pueblo Grande de Nevada archaeological sites. Located northeast of Las Vegas, this is for the archaeology and history buffs out there. Entry is $6.
1. Cathedral Gorge State Park
Last but far from least, Cathedral Gorge State Park has some of the most unique rock formations in the state. Formed from volcanic ash deposited under an ancient lake, what you see today are orange, layered rocks reminiscent of some of Utah's best canyons and parks. Plus, much of the park is easy to hike; it's only three miles to the most popular overlooks on the Miller Point and Eagle Point Trails.
Pin me for later: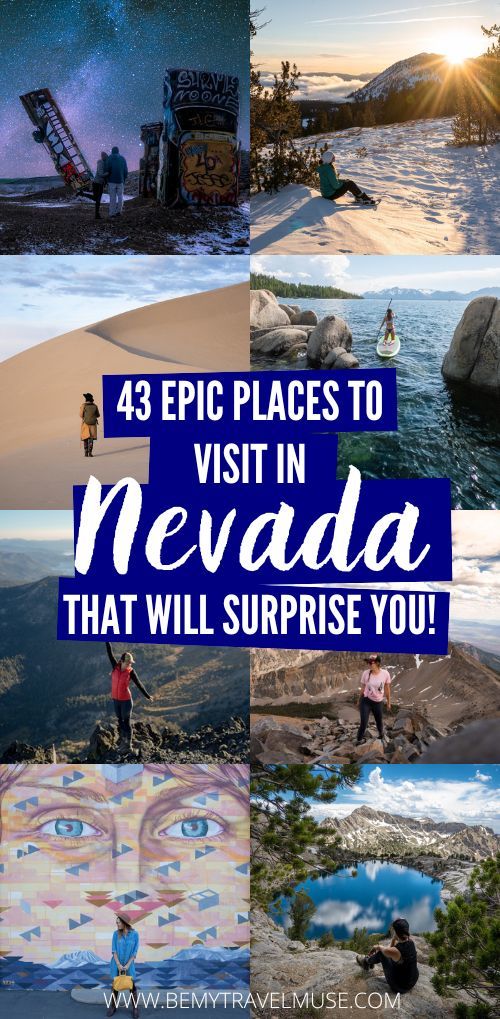 if you've got some time to spend in Nevada, the best part is that there's so much more than even this list can cover. But I hope this helps you to scratch the surface and create your own adventure.
Read More