Lake Tahoe is a longtime favorite destination for Californians and beyond. Known for its deep blue to turquoise waters and scenic mountain peaks, Tahoe makes outdoorsy travelers giddy to visit. How do you decide where to stay, though? After all, gigantic ski resorts and chain hotels aren't for everyone, and it can be tough to know which places are worth staying in. To help you pick the best accommodations for your taste, here are 10 of the best boutique hotels in Tahoe:
South Lake Tahoe
The Coachman Hotel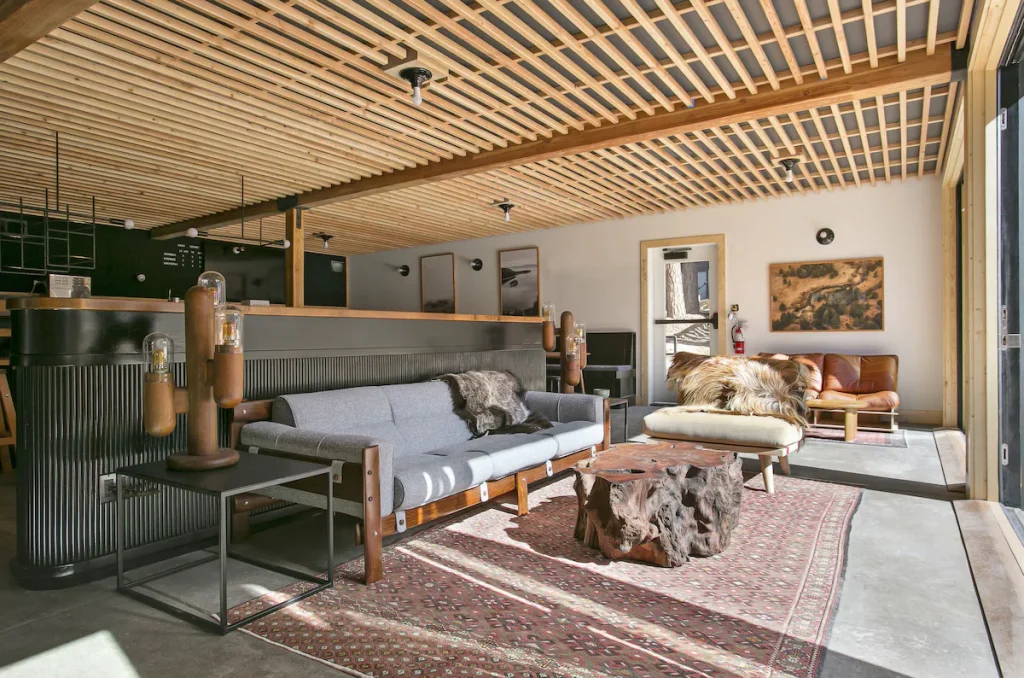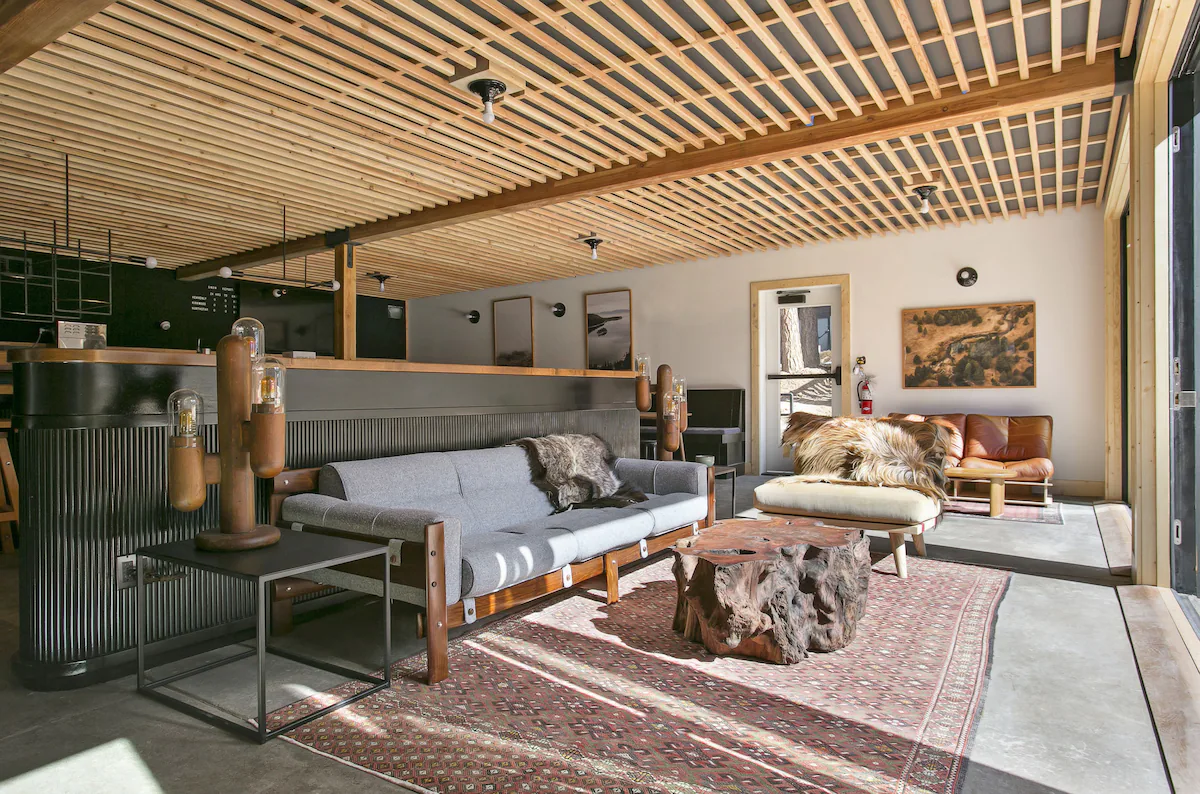 Smack dab in the heart of South Lake Tahoe is The Coachman Hotel, which has the perfect balance of cozy and modern elements to create a unique atmosphere that guests adore. The spacious rooms here have flat-screen TVs and gorgeous views of either the lake or the mountains.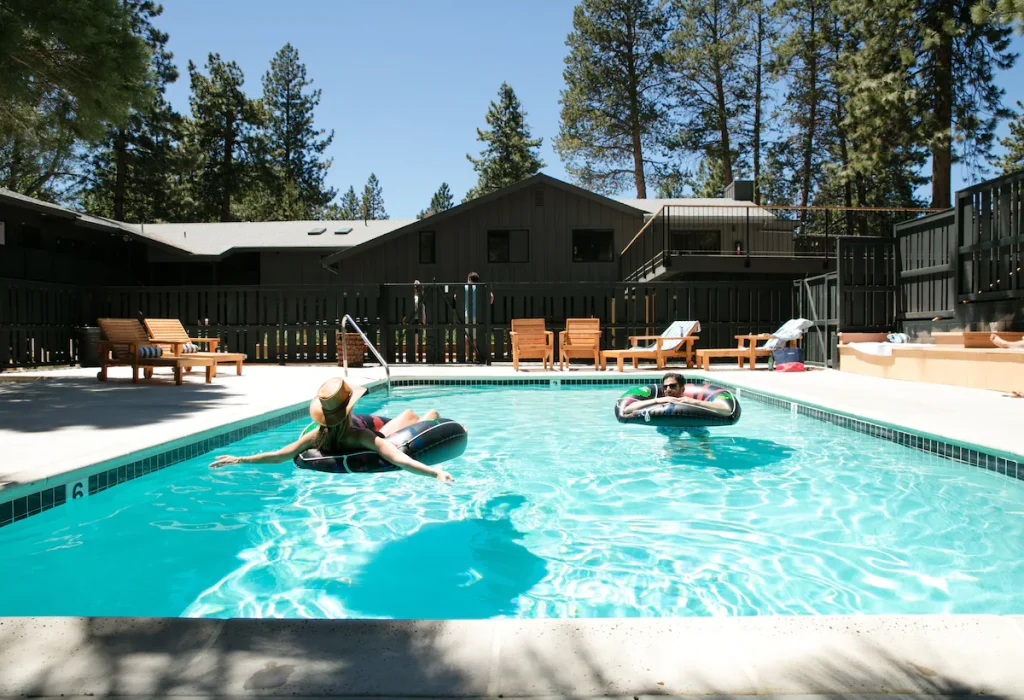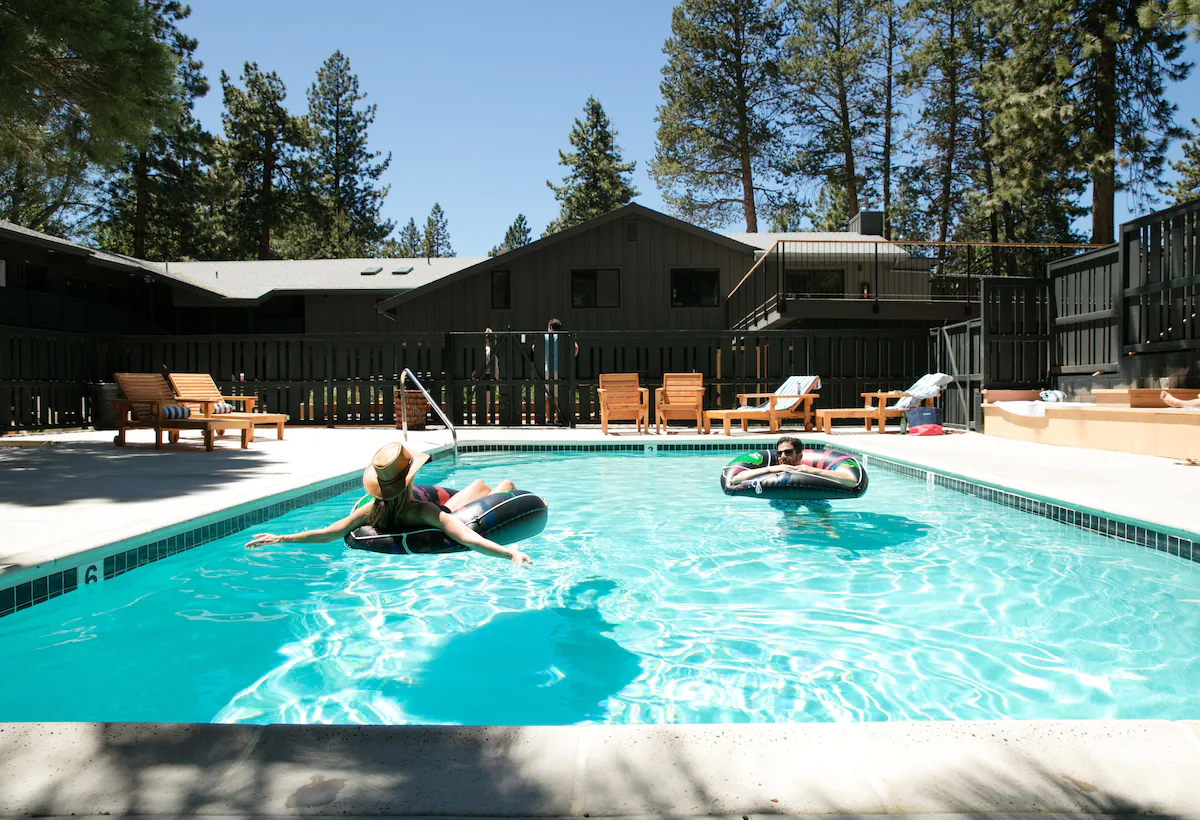 The Coachman Hotel is a fantastic pick for summer or winter, with both an outdoor pool and a year-round hot tub. You'll also find firepits outside that are waiting for you to roast some s'mores on. Guests love The Coachman Hotel because of the lively and social atmosphere, as well as the overall chic and stylish vibe. This is a great pick for families as well as solo travelers, and it's pet friendly!
Basecamp Tahoe South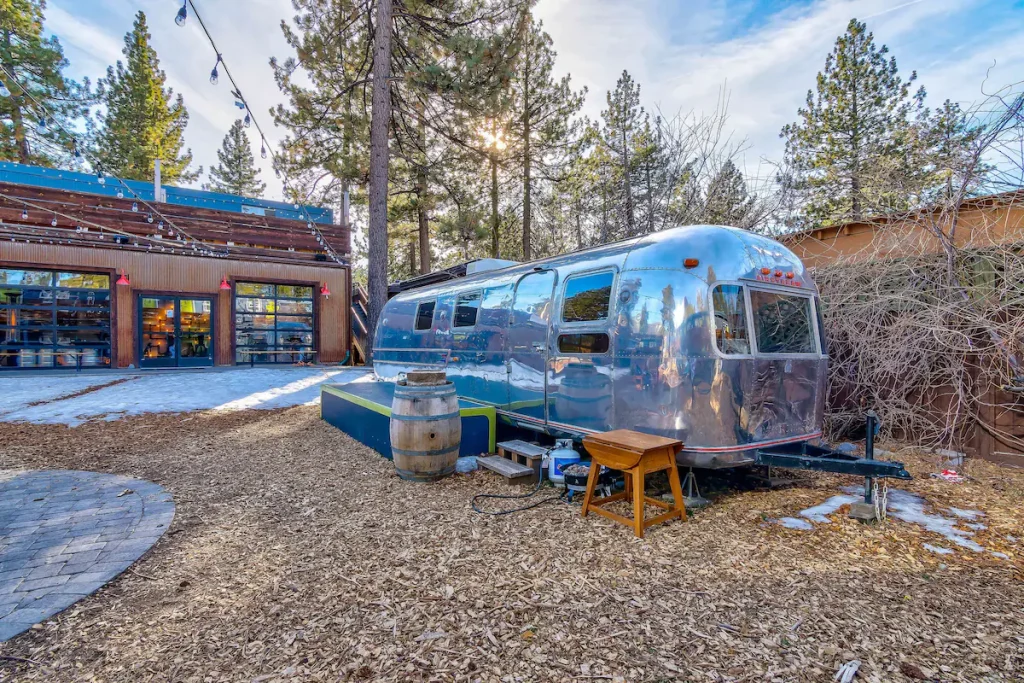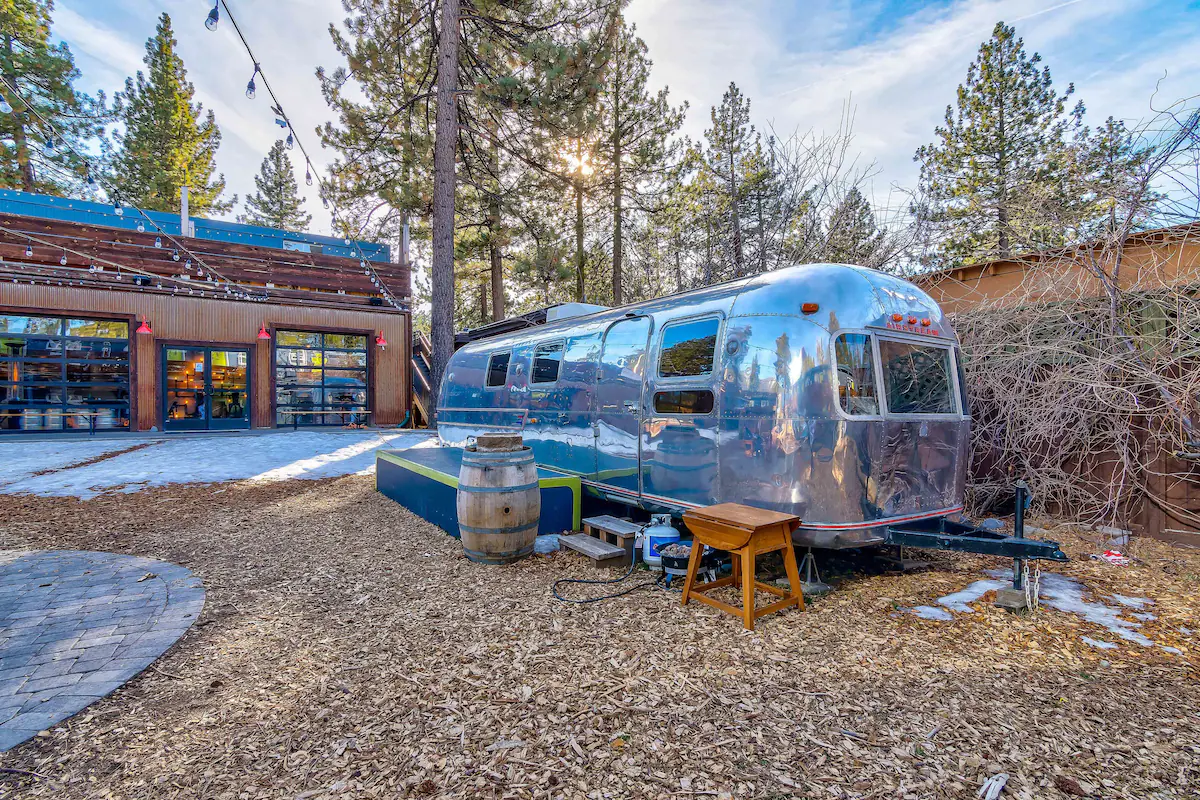 This is an elevated version of a traditional hostel, with both dorm rooms and private rooms available. Basecamp sets itself apart with its unique style and even has an option of a king room with a large canvas tent over the bed. The decor plays off a summer camp theme but with all the comforts and modern amenities of a hotel. Here the outgoing and social vibe is unmatched, making it an ideal pick for solo travelers, although families and couples will also have a great time here.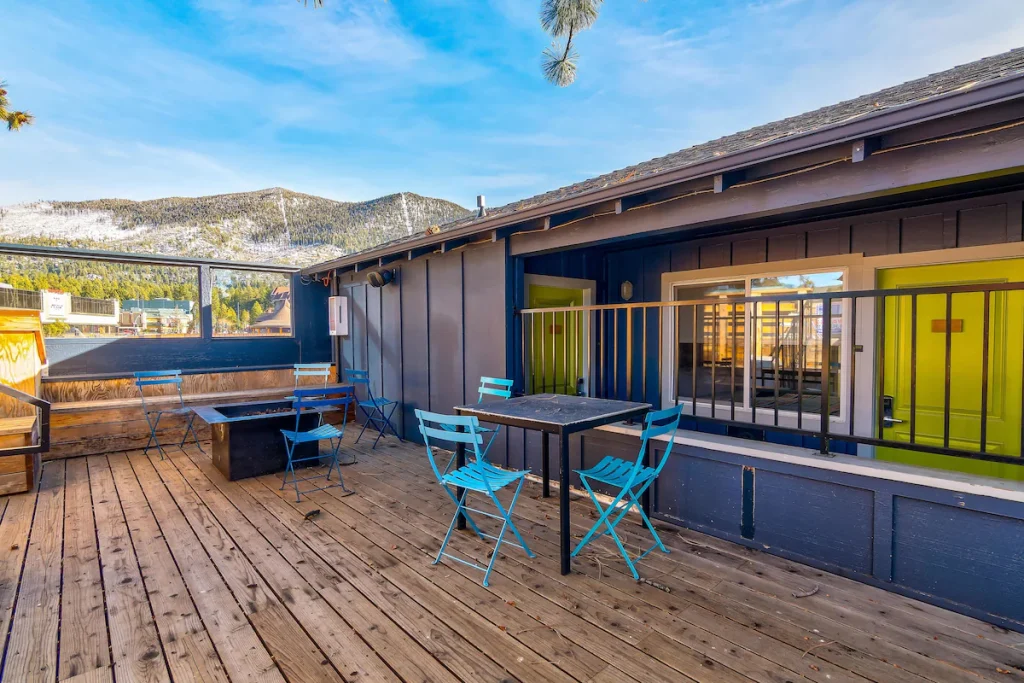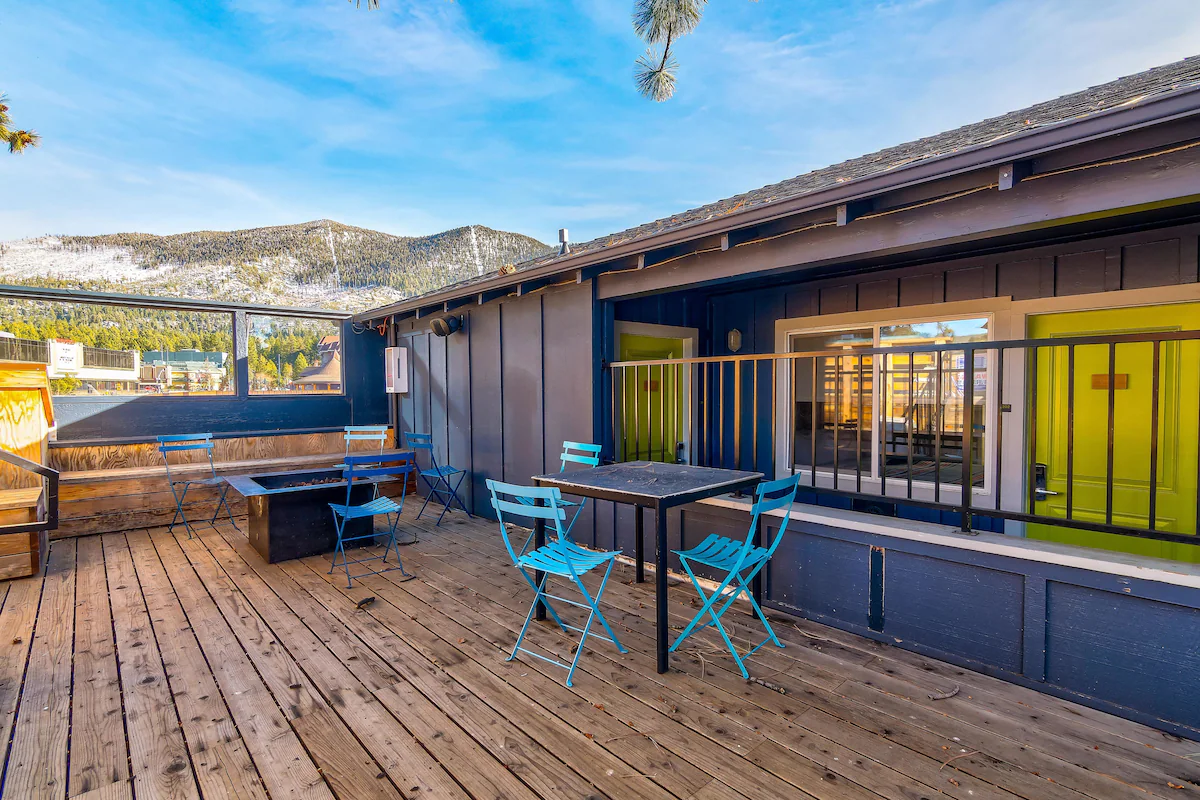 Basecamp is just a 5-minute walk to the Heavenly Mountain ski area, so it's fantastic for a wintertime visit. There are also plenty of nature trails to explore, and you'll be just a short walk from the beach, so summertime will be a blast here, too. Guests gush about how fantastic the location is.
Heavenly Valley Lodge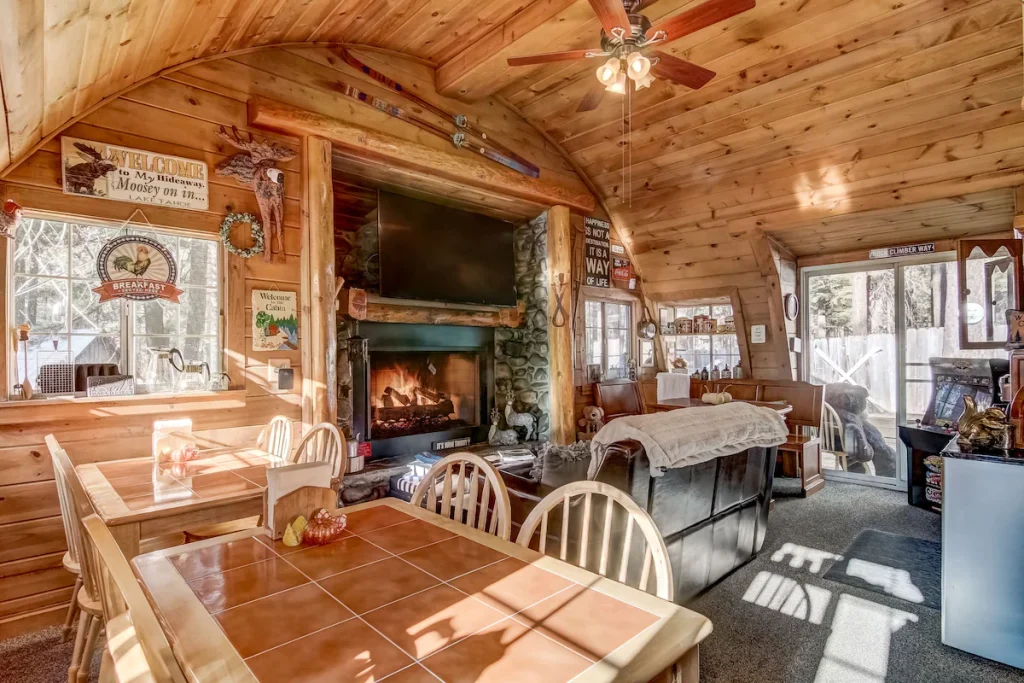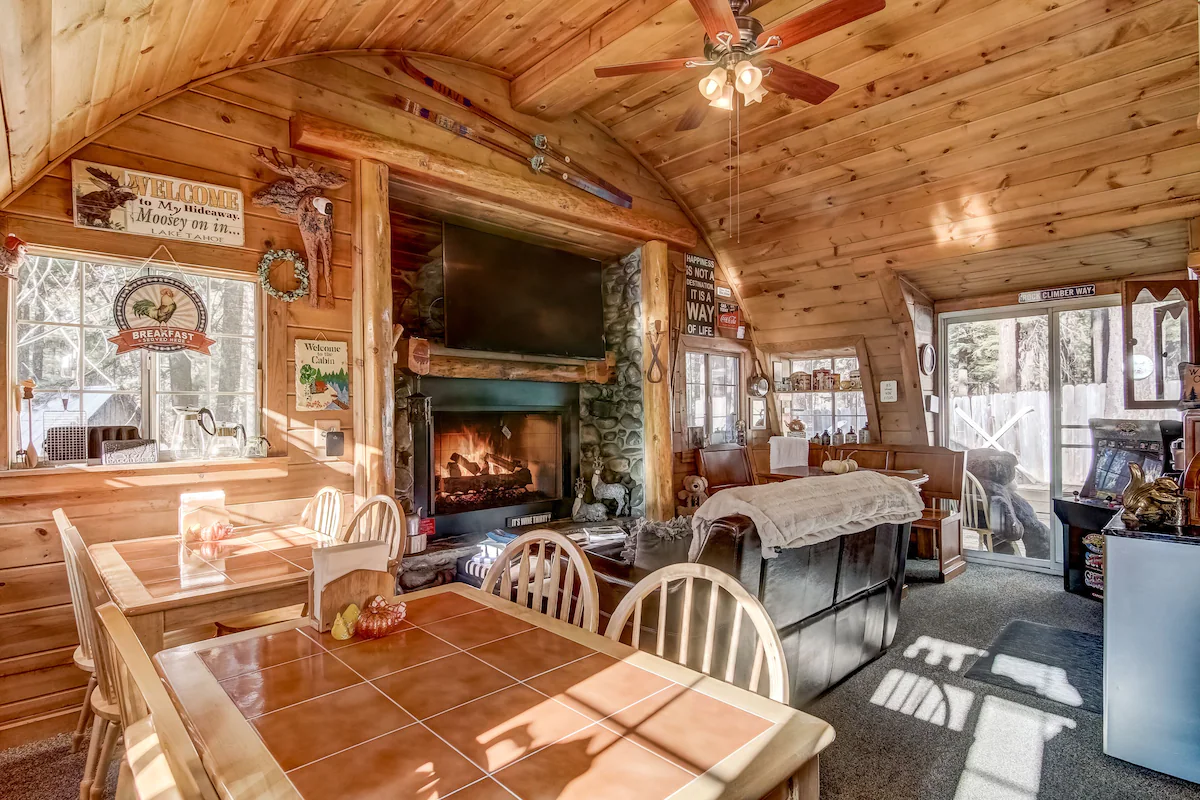 If you have your heart set on staying in an idyllic cabin, Heavenly Valley Lodge might be your best bet. This quaint lodge features quintessential cabin decor, with pine wood and river rock accents and kitschy knick-knacks in every room. When it comes to finding a place with homey character, this is it.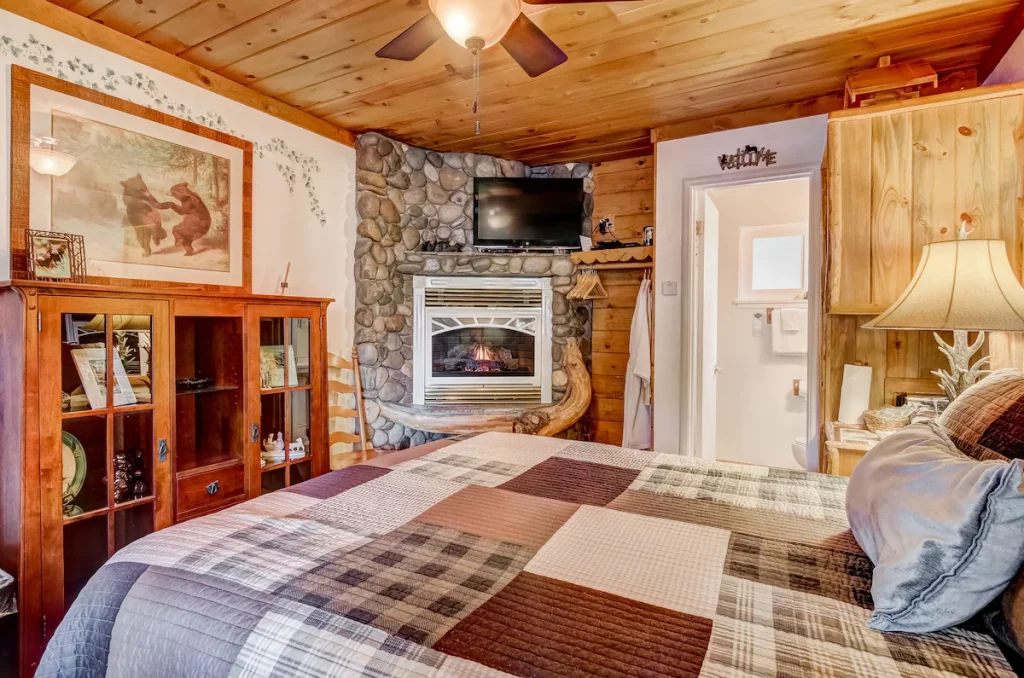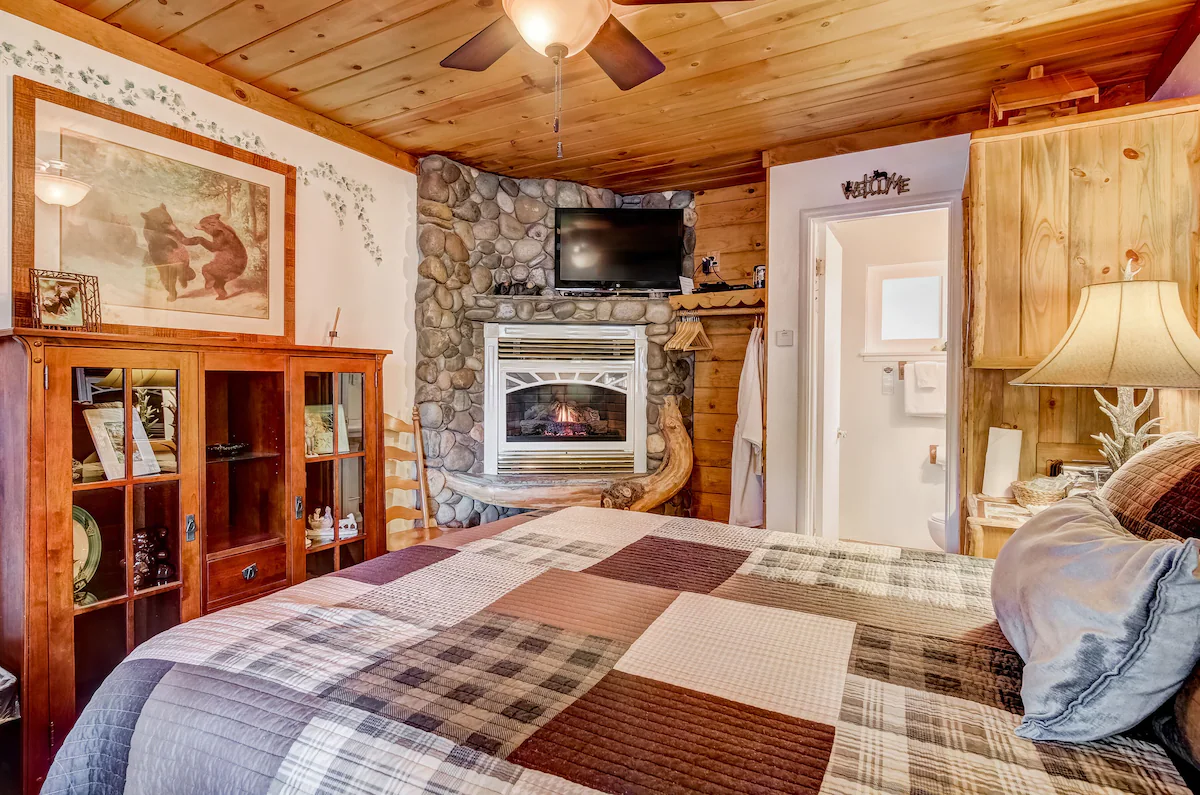 There's a wide variety of options at Heavenly Valley Lodge, from the most basic queen room to a full studio apartment with a kitchenette. It's also pet and family-friendly, and guests love the peaceful atmosphere here.
The Landing Resort and Spa
Dreaming of sipping your morning brew on a balcony overlooking Lake Tahoe? If you stay at The Landing Resort and Spa, your dreams will come true when you book their Premier King Suite with a Lake View. Here you'll find a stunning mix of modern and old-fashioned decor with a cozy feel all around. Some rooms even have fireplaces. All rooms have marble heated floors, adding to the luxurious ambiance.
The Landing Resort and Spa's key features are the rooftop terrace, on-site spa, and even free transportation to the Heavenly Village and Casinos. Couples, solo travelers, and families all love this small hotel for its stellar location and amazing views.
Desolation Hotel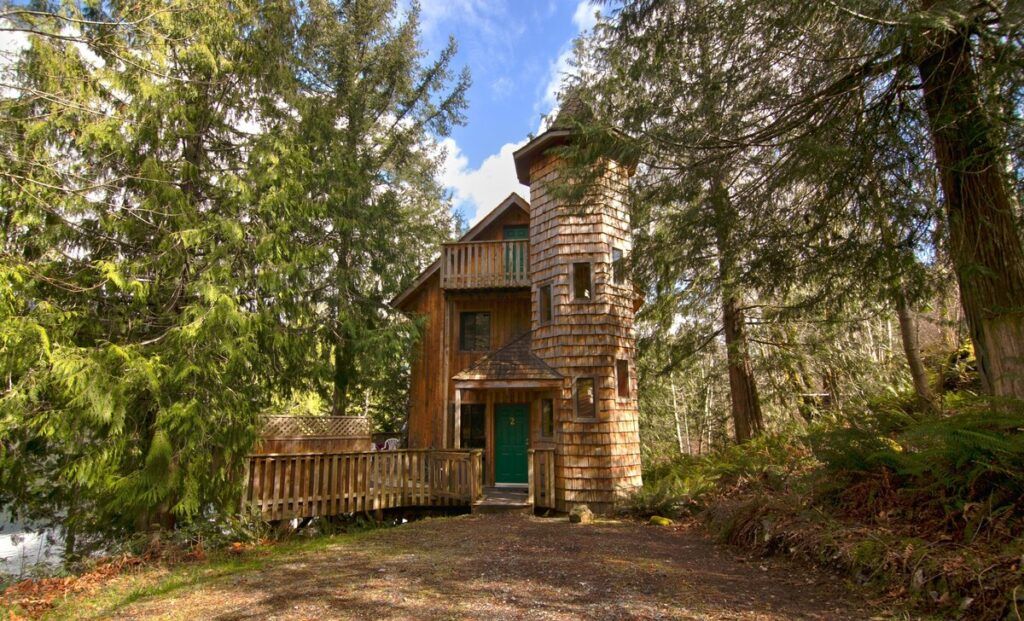 Out of the hotels mentioned so far, this one is perhaps the most ideal for a summertime visit. Though it has a warm and cozy vibe that works great for winter, the pool and free bike rental make it a fabulous summer pick. There's also a hot tub and a sauna here, with spacious rooms ideal for families and small groups.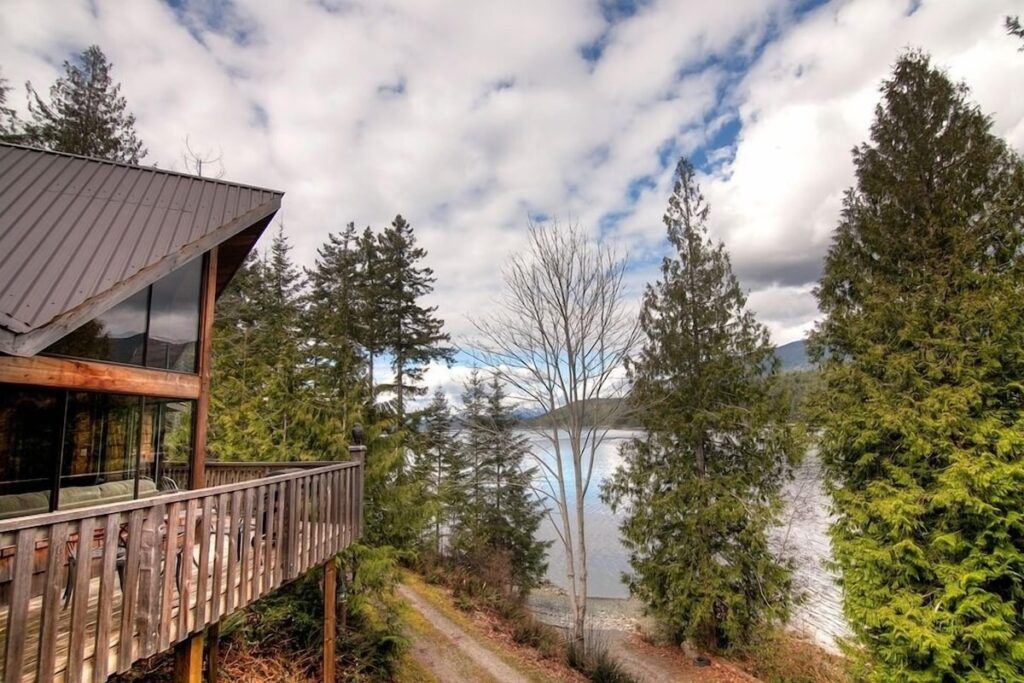 Desolation Hotel's restaurant, Maggie's, is a crowd favorite among guests and otherwise. There's also a spa that you can enjoy here, and the beach is just a few minutes away. Guest reviews rate Desolation highly for its superb hospitality and excellent location.
Hotel Azure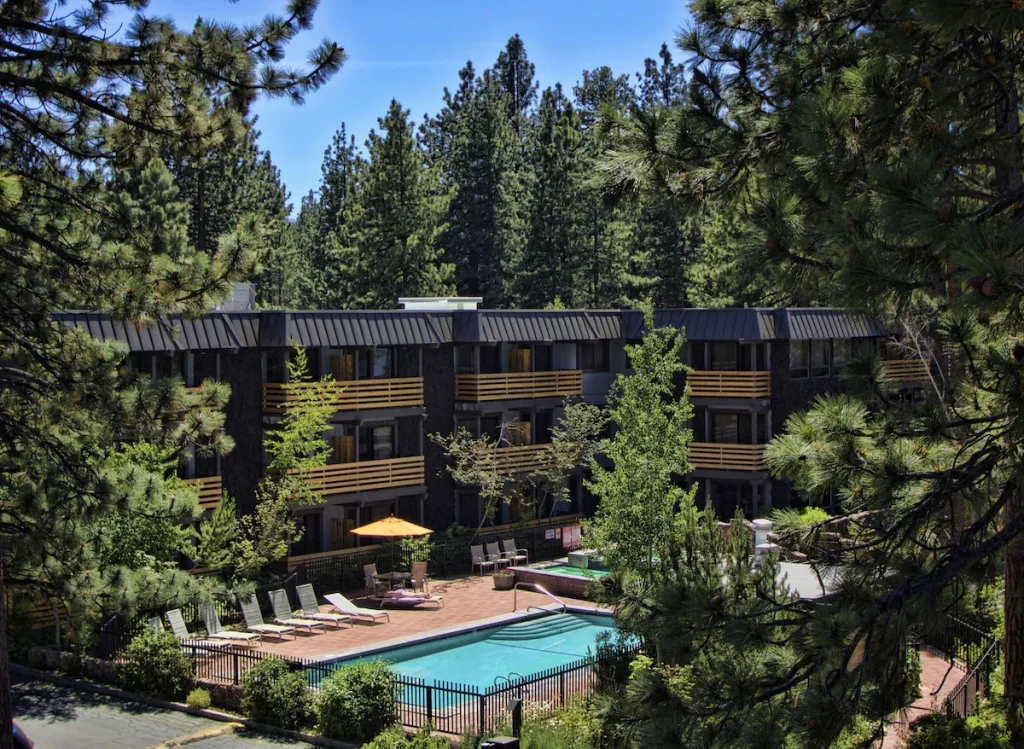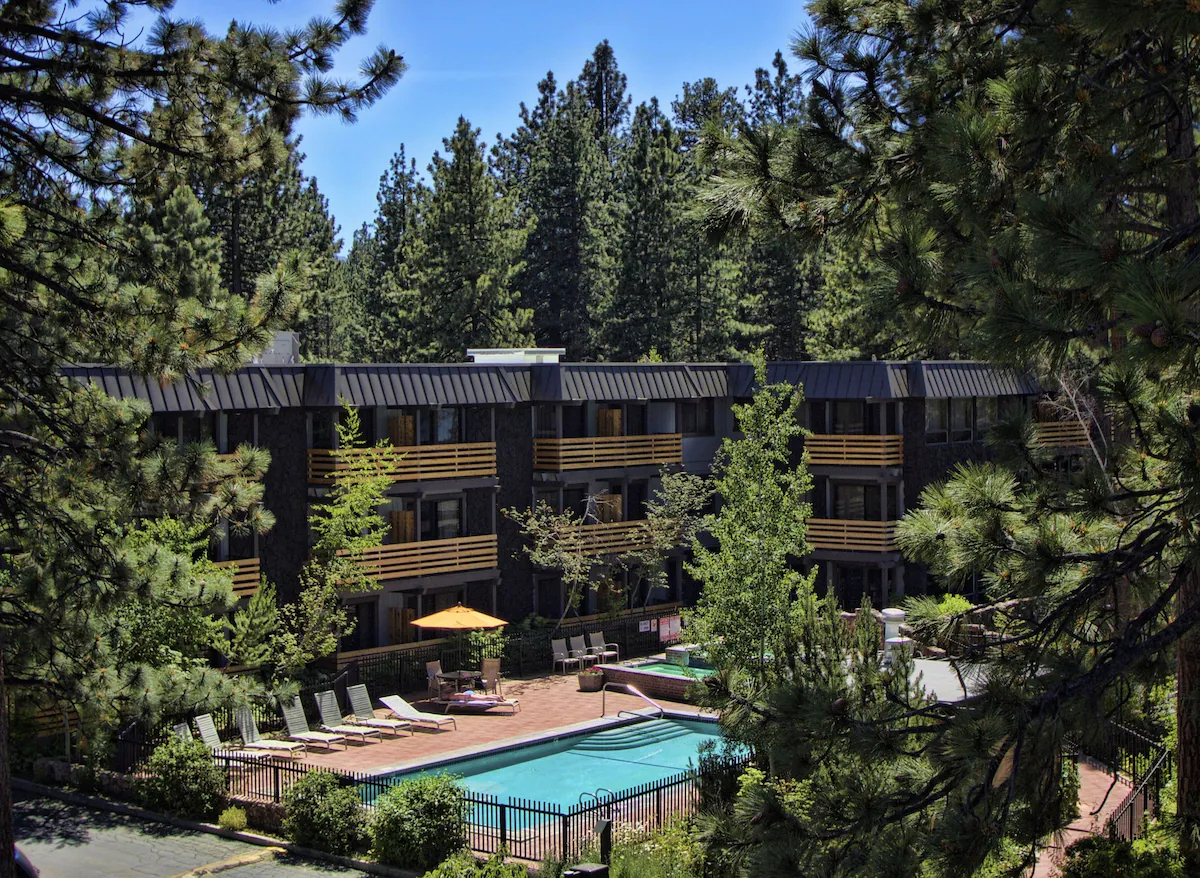 As one of the larger hotels on this list, Hotel Azure has a wide range of options for any kind of traveler. They range from small queen rooms to a quadruple room with wheelchair access. There's a restaurant here that receives rave reviews for its delicious breakfast options, and there's a large pool to enjoy in the summer months. The hotel also offers guests free bike rentals to explore the several miles of trails in the area.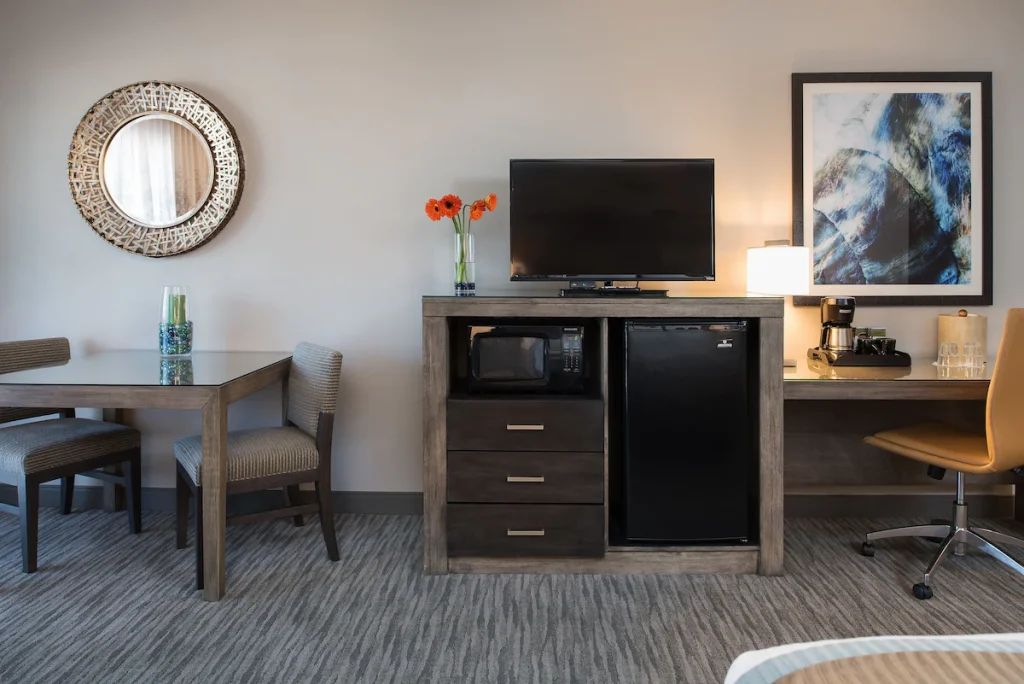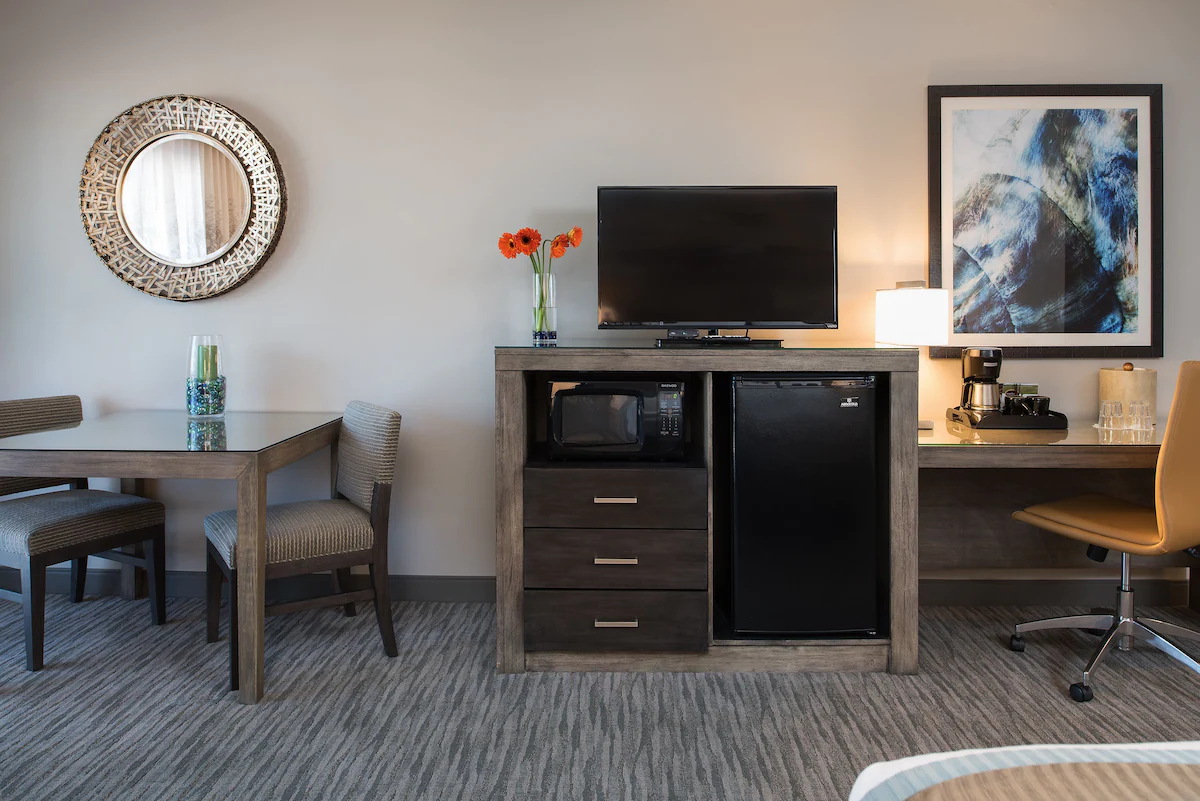 This is one of the most wheelchair-friendly properties on this list, with accessible rooms on both the first and the second floors of the building, plus handrails in the bathrooms of each room. It's also a pet friendly hotel and accepts families as well.
North Lake Tahoe
Gravity Haus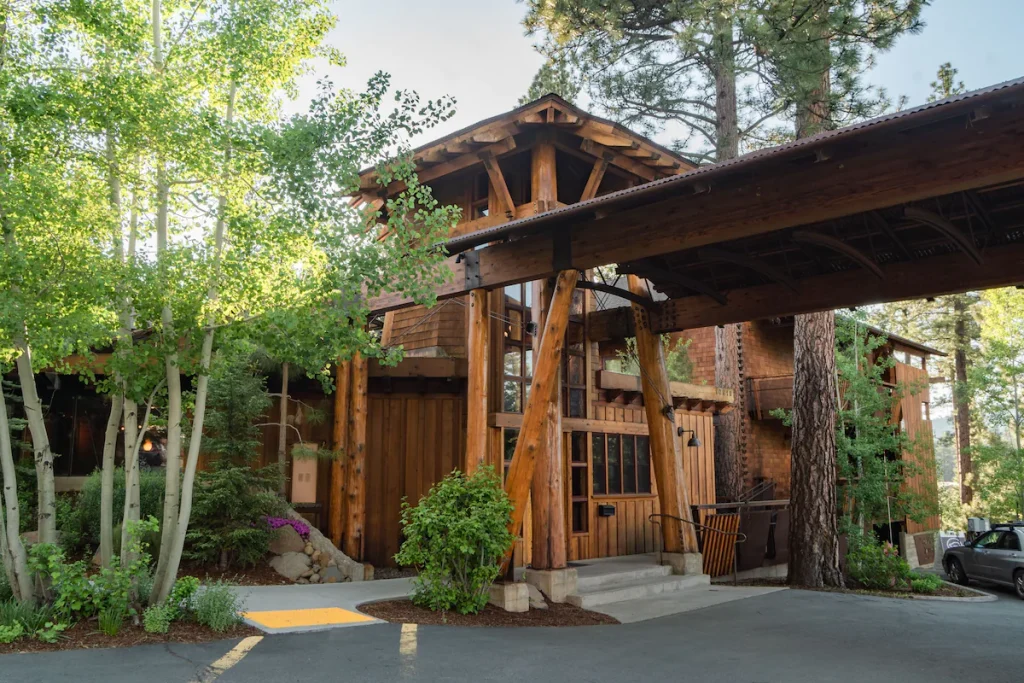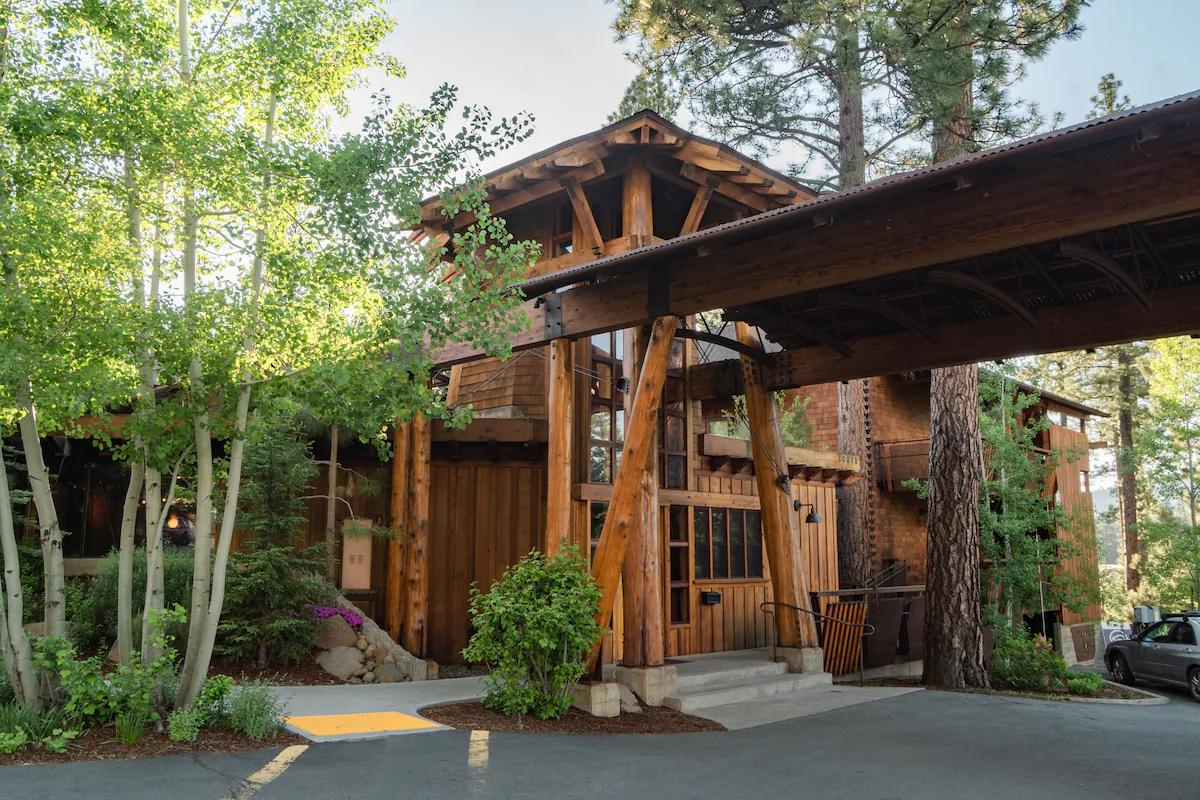 If I were heading to North Lake Tahoe anytime soon, Gravity Haus might be my first pick. I love the rich woodsy decor and plush bedding. It has the feel of a log cabin but all the modern amenities of a swanky hotel. There are free bikes for guests, as well as a hot tub that will be waiting for you after a long day cycling or hitting the ski slopes.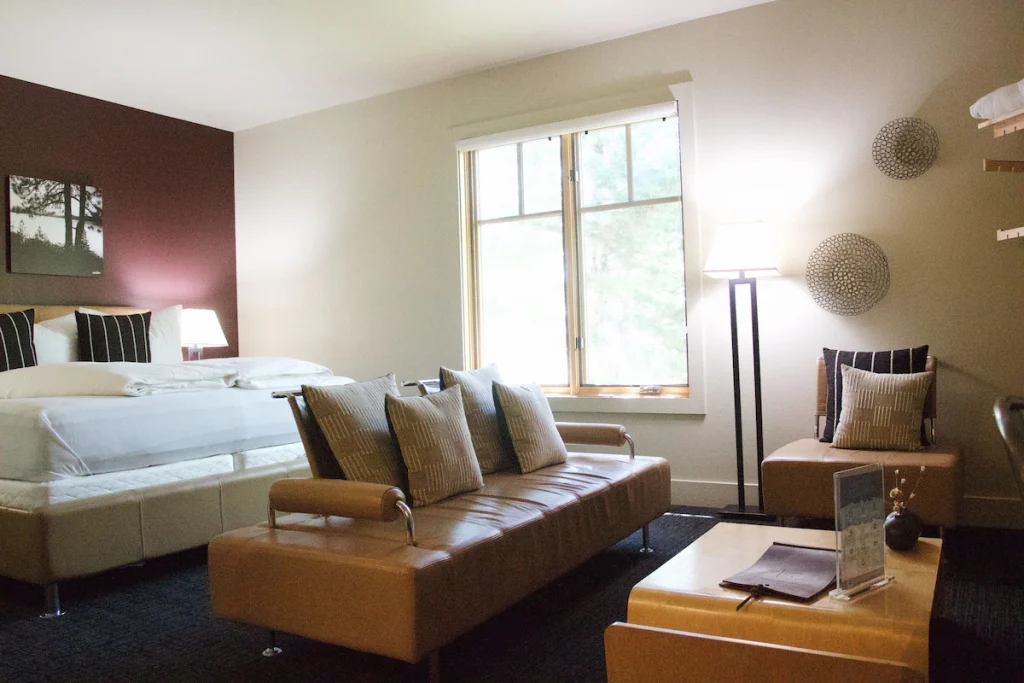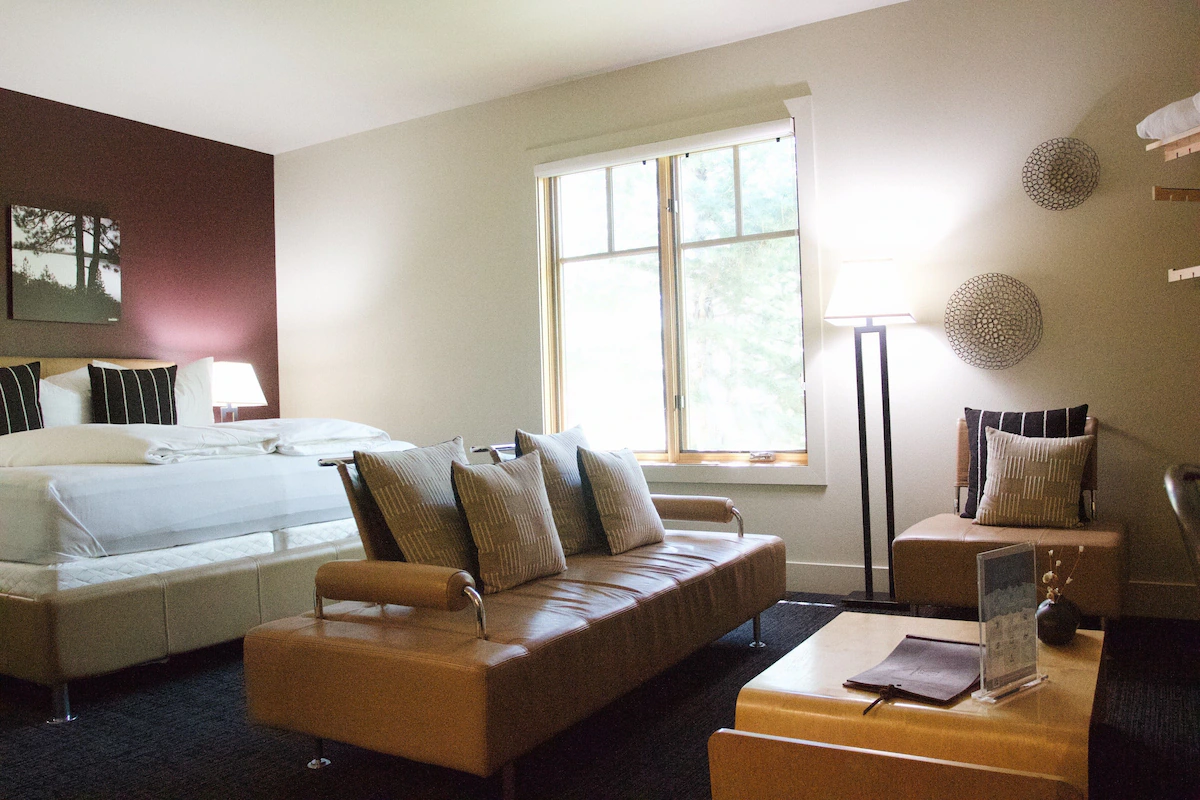 Gravity Haus is about a 15-minute bike ride from town, and guests love the seclusion here. It's just steps from the shore of Lake Tahoe and surrounded by nature, making it a fantastic escape from the hustle and bustle. This is a family-friendly hotel with a highly-rated café that serves breakfast.
Cedar Glen Lodge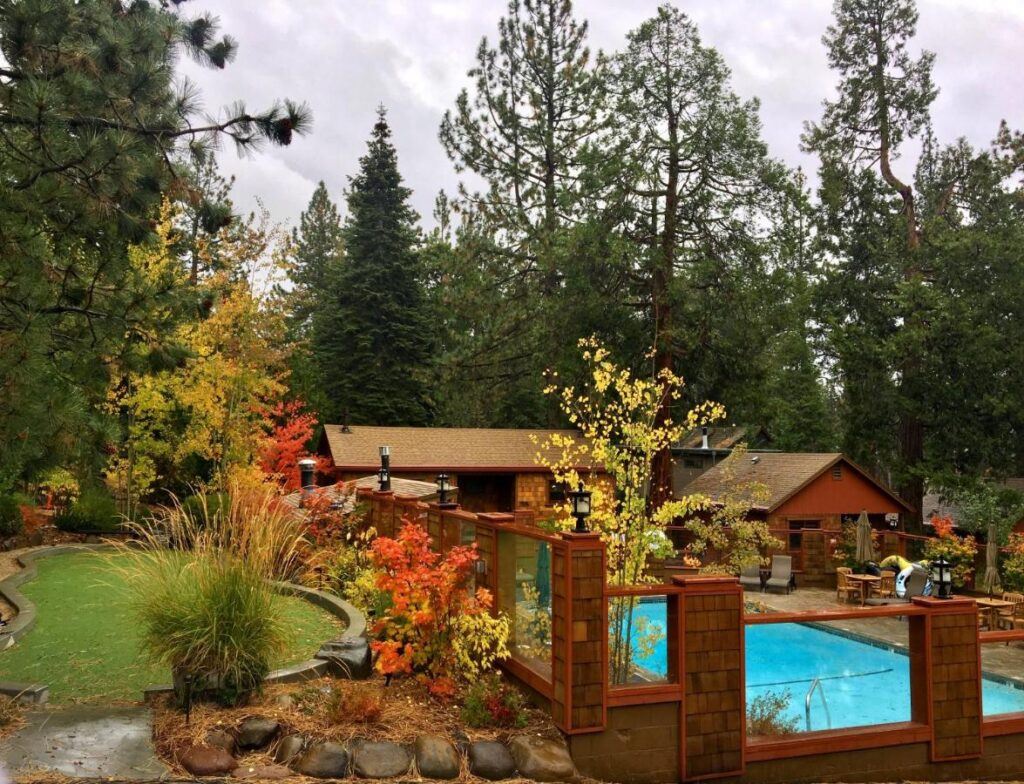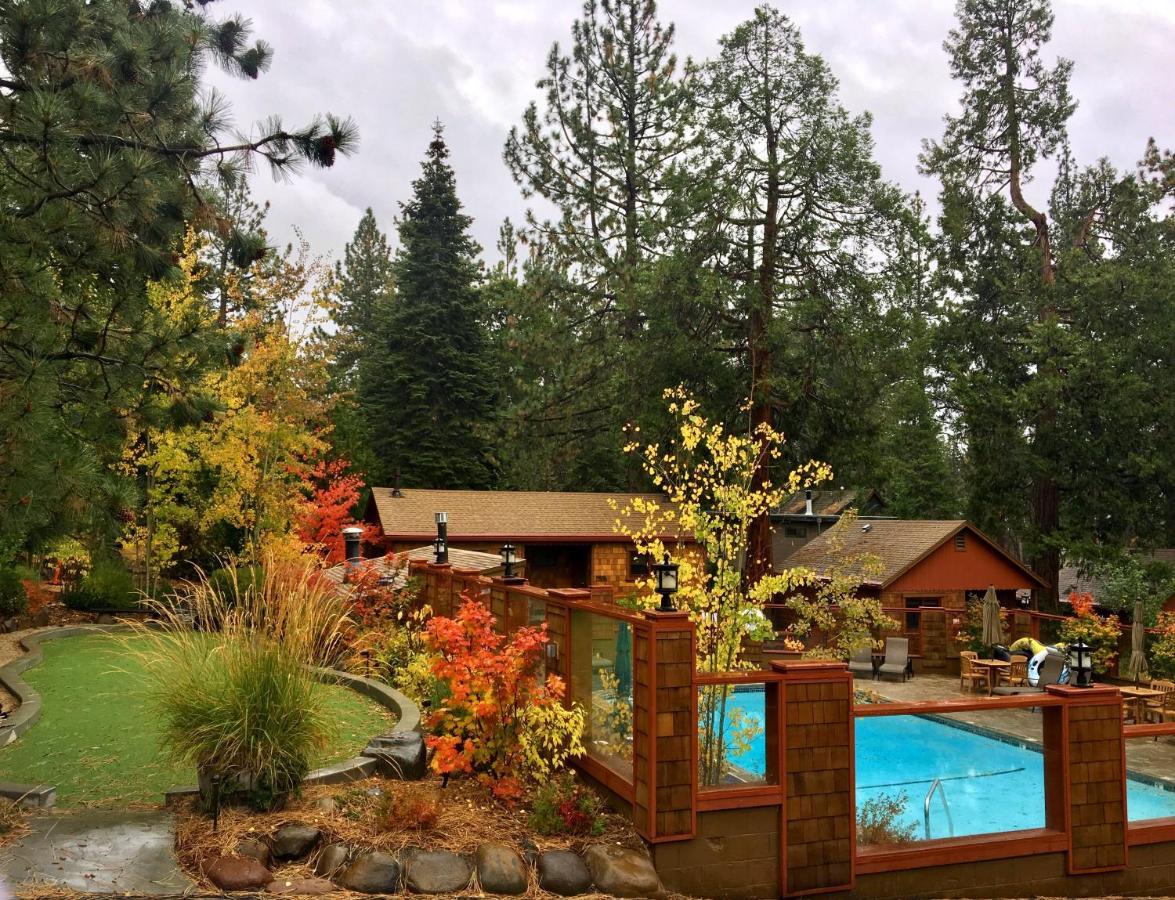 Another tranquil log cabin-style lodge, Cedar Glen is the ideal spot for outdoorsy travelers. Boasting a heated pool, a playground, a garden, and a put-put course, there's plenty to do here for visitors of all ages. Here you'll find cottages and studio apartment accommodations fit for solo travelers, couples, families, and small groups.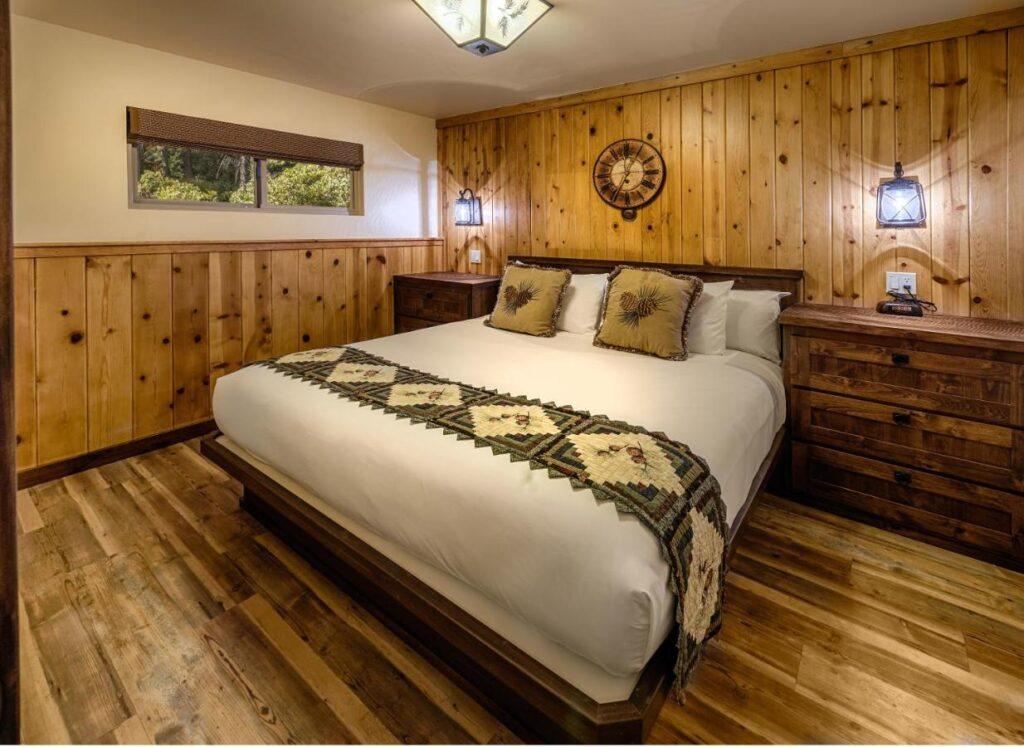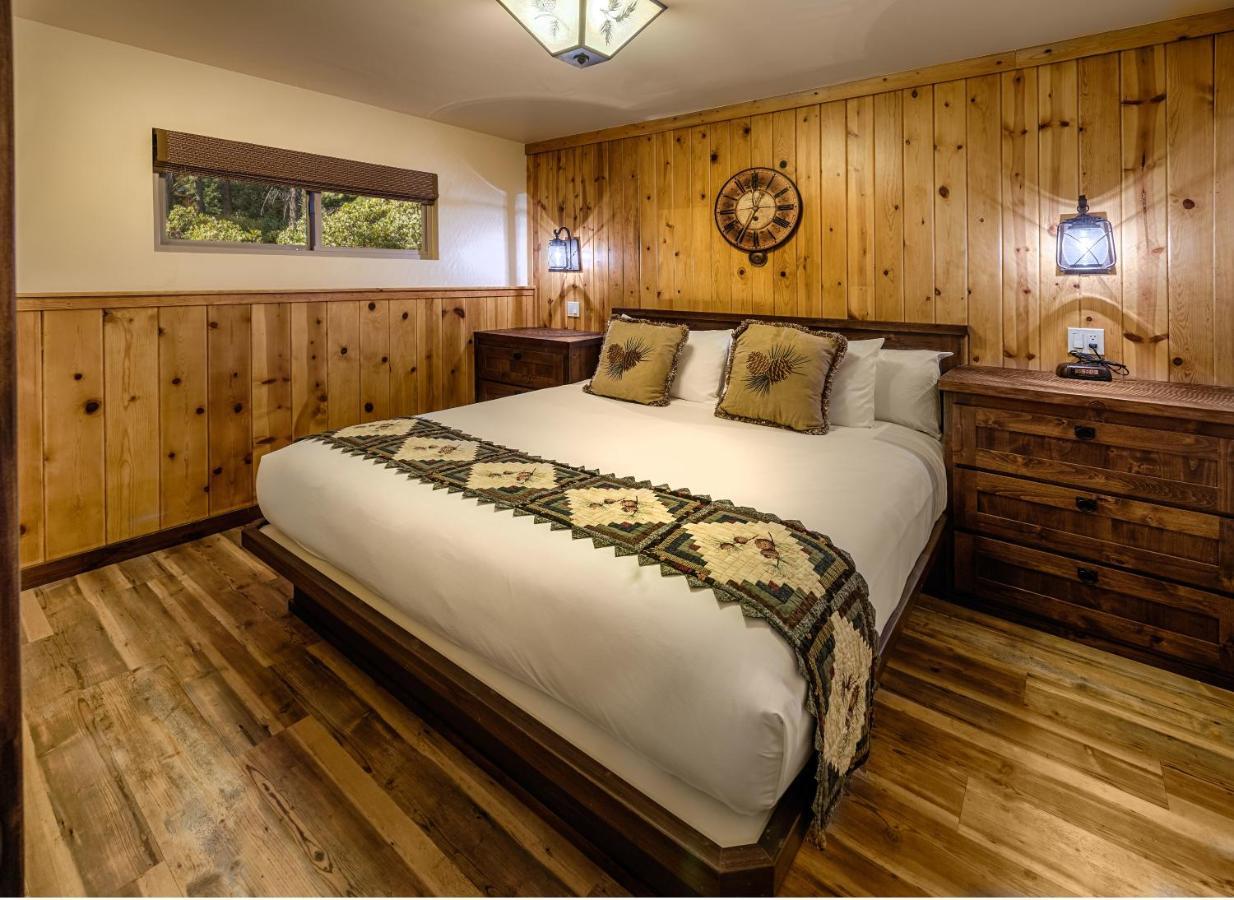 Cedar Glen is perfect for families with small children and is also pet-friendly. One of the highlights, according to recent guests, is the warm hospitality they found here.
Plumpjack Inn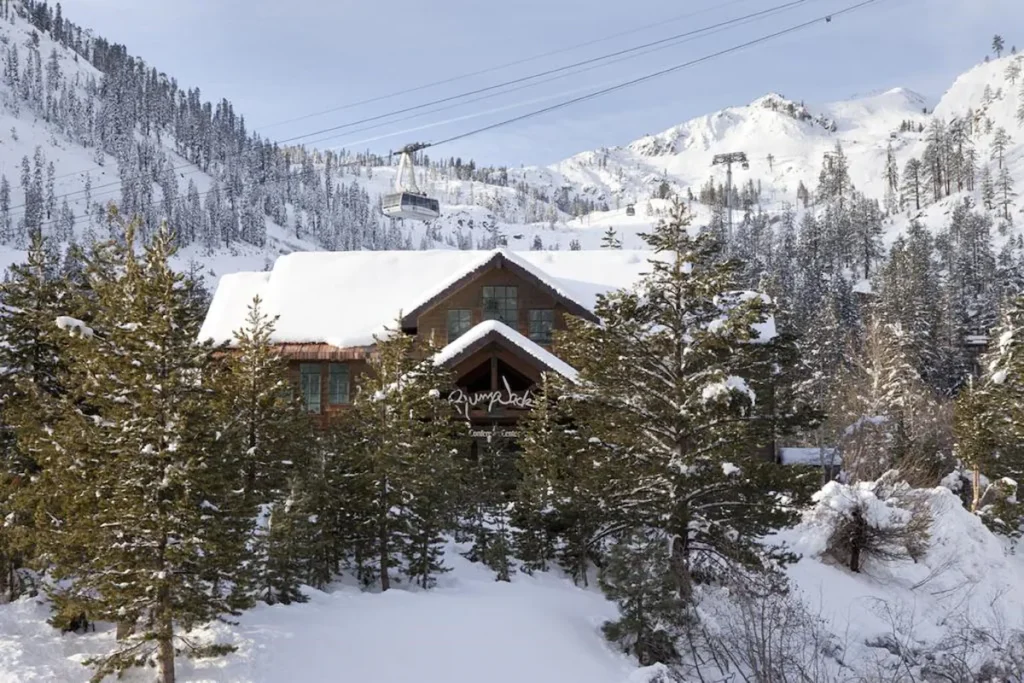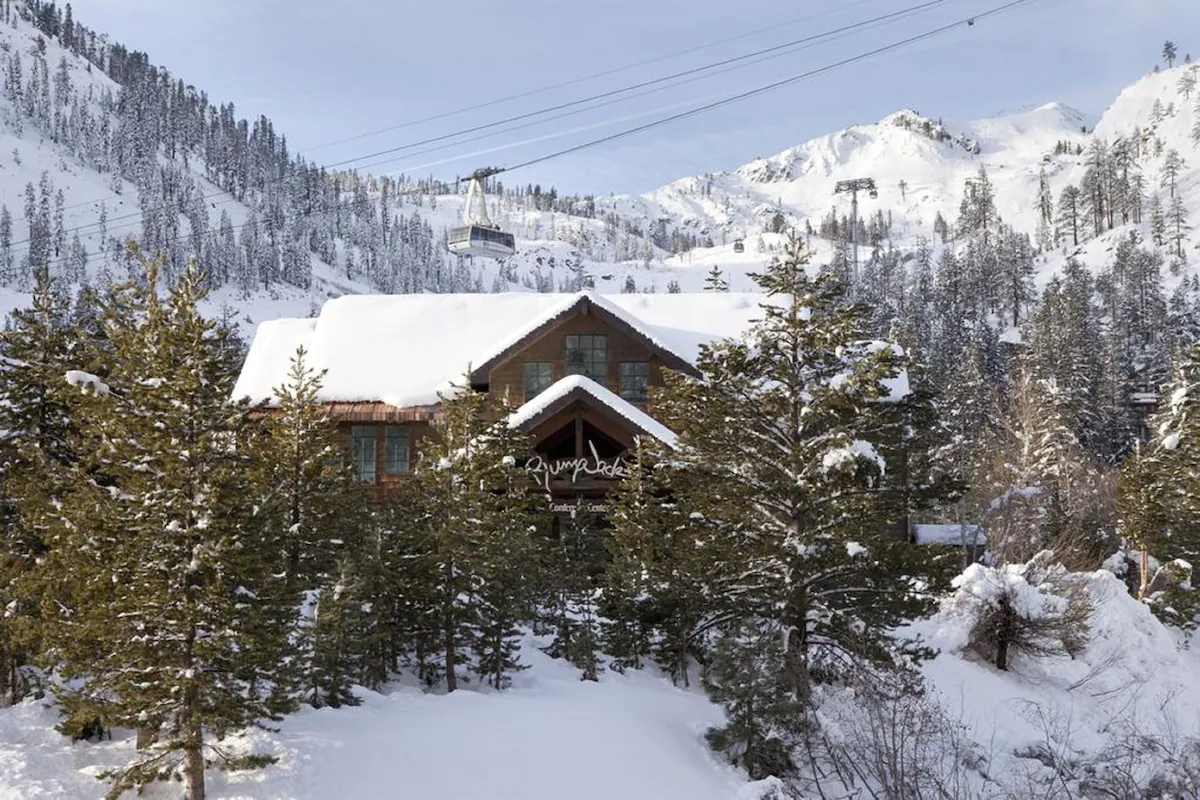 At Plumpjack Inn, you'll find ski-in ski-out accommodations near the Palisades Tahoe Ski Resort. It's right next to a quaint village with easy access to restaurants, bars, and other attractions as well. Although most guests love staying at Pumpjack Inn in the wintertime to ski, it's also a fantastic summertime spot, as there's a pool and rooftop deck to enjoy in the warmer months. The hotel also rents bikes to guests for free.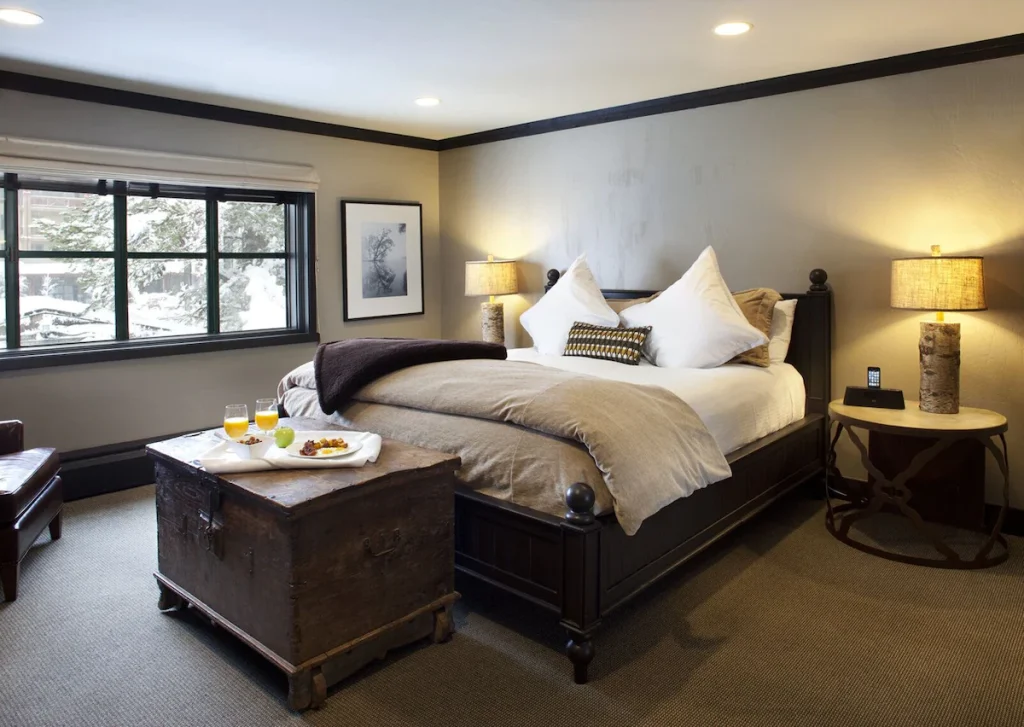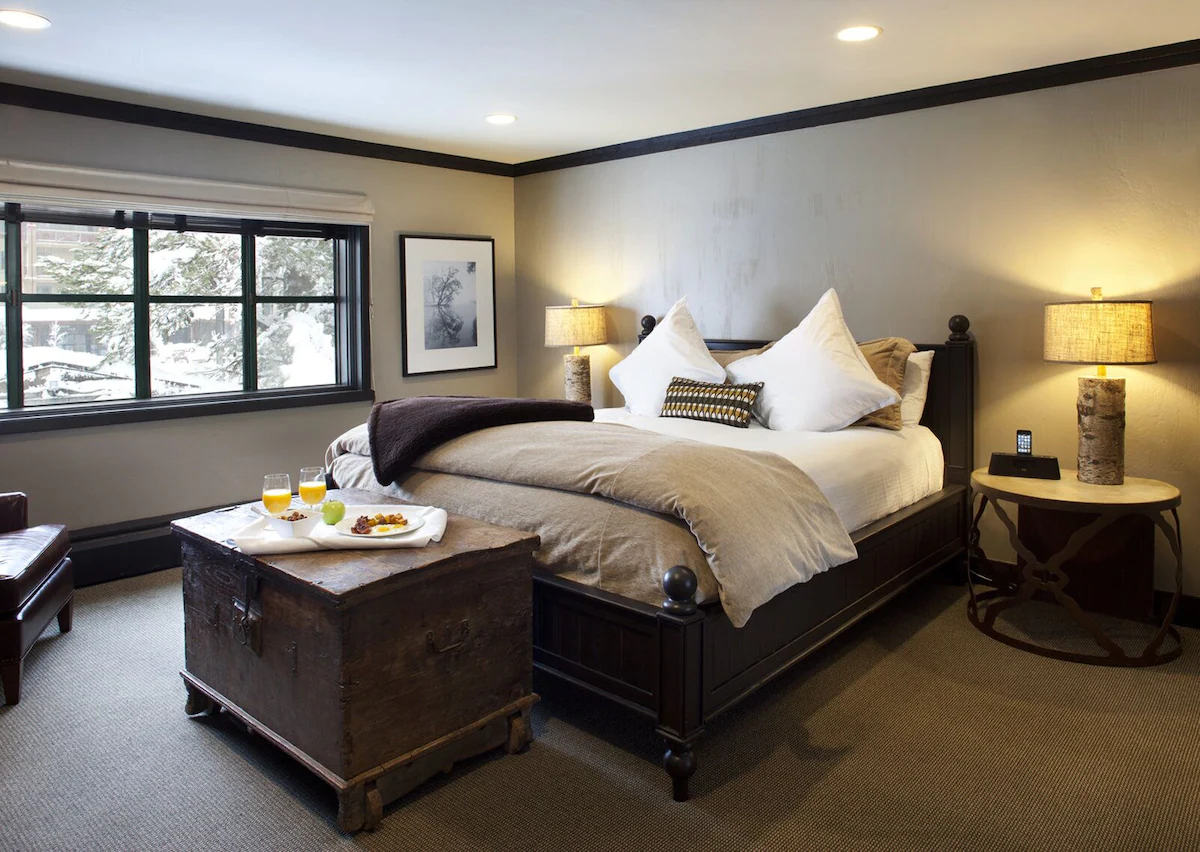 Pumpjack Inn is not right on the shores of Lake Tahoe but a quick 15-minute drive away from Tahoe City. The location is perfect for travelers who want to get the most out of Olympic Valley and the incredible mountain scenery. This inn is pet and family-friendly, and the guests that rated it the highest were those traveling with children.
Sunnyside Resort and Lodge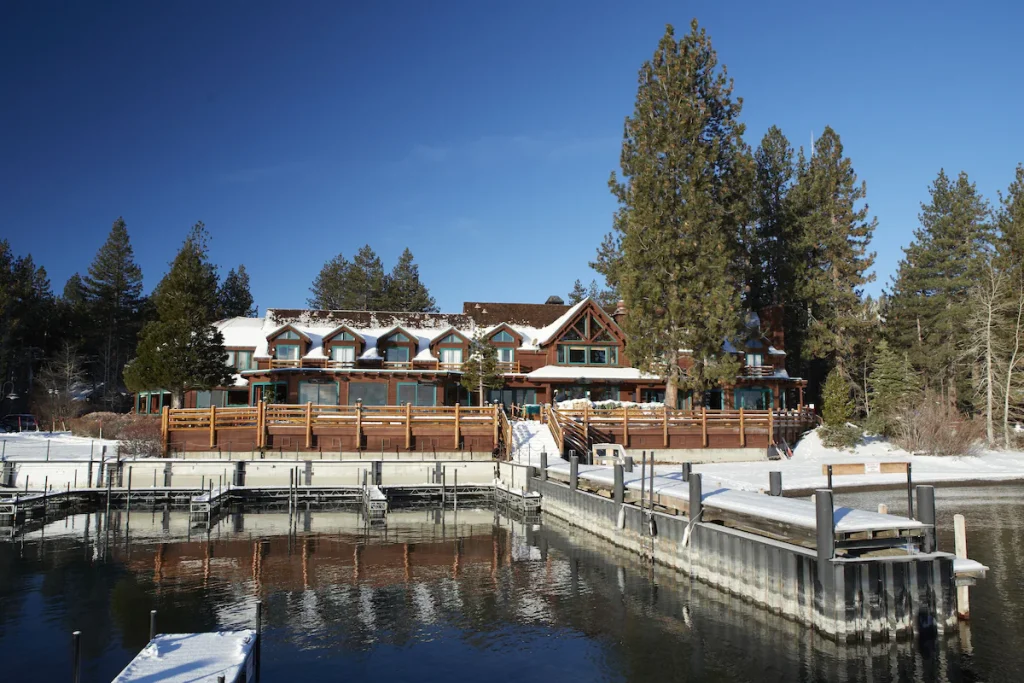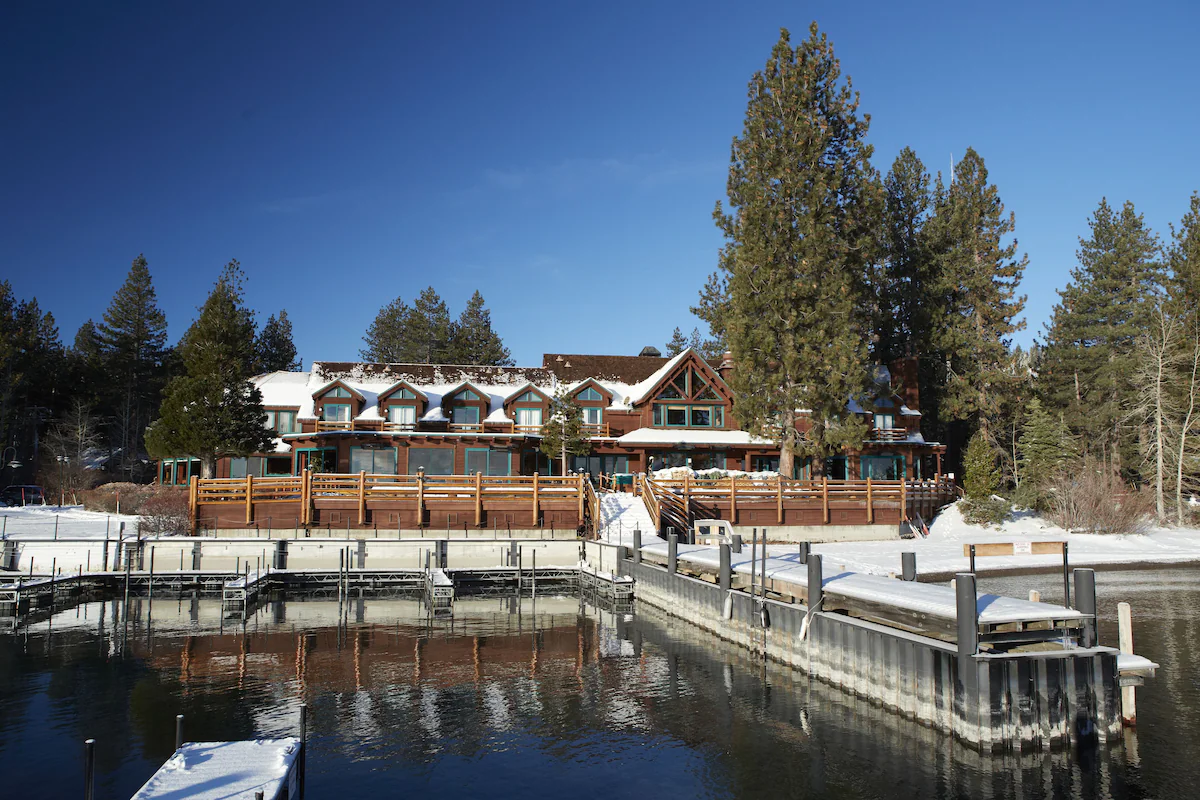 Finding a hotel with free breakfast is a rarity in Lake Tahoe, and one that you'll be happy to find at Sunnyside Resort and Lodge. The hotel is on the shores of Lake Tahoe, and most of the rooms here have a lake view. The breakfast area also has a gorgeous view and guests adore being able to sip their morning coffee on the marina deck.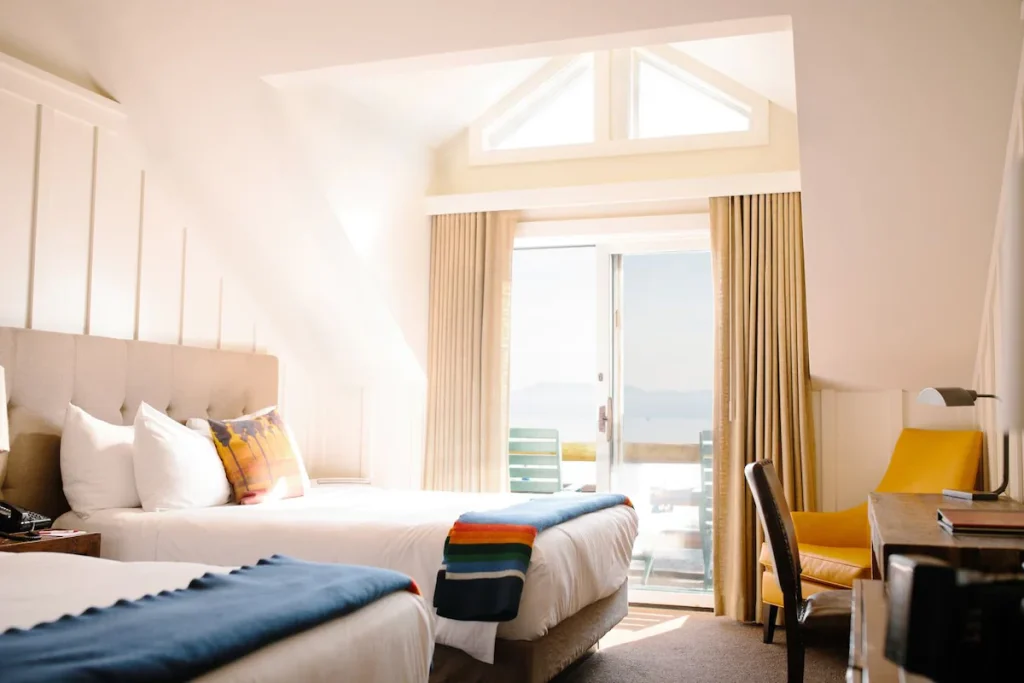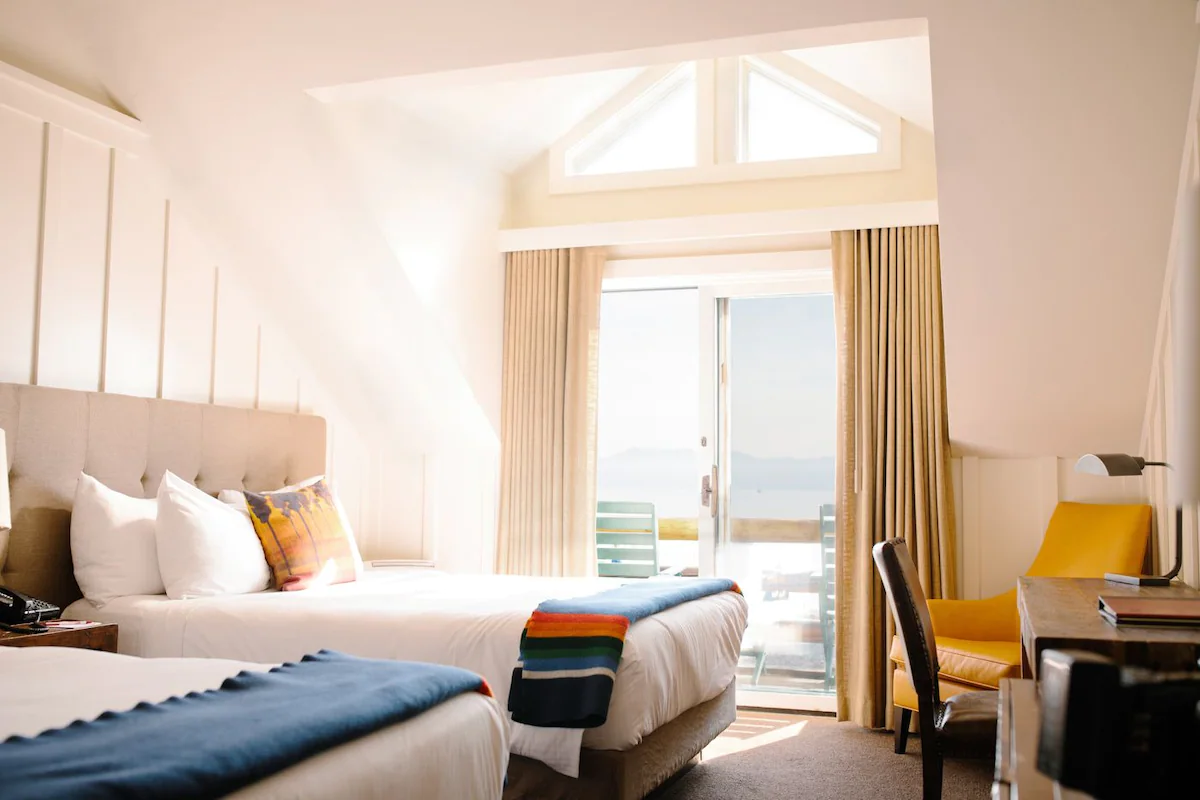 Sunnyside Resort and Lodge welcomes families and pets, with suites that can sleep up to four adults. If you visit in the wintertime, you'll only be about 15 minutes from Squaw Valley Ski Resort. Summertime guests can enjoy the beachfront or rent a kayak from the marina at the lodge.
***
By now, you might already be ready to book your hotel in Lake Tahoe, which is an important first step in planning your trip. If you're visiting in the summer, don't miss out on this list of the best things to do in Lake Tahoe in the warmer months. Want to check it out in the winter? We've got you covered with that, too. Check out his winter guide for Lake Tahoe.
Which boutique hotel sounds like the perfect fit for you?