For many visitors to Costa Rica, the capital city of San José isn't at the top of their bucket lists. Even though staying in this centrally located city allows travelers to take all kinds of quick day trips, it can be somewhat of a turnoff compared to the lush jungles, pristine beaches, and dazzling waterfalls elsewhere in the country.
Because a lot of the chatter online about San José was mostly "meh," I was up for a challenge and curious about what the city had to offer. I booked a food and culture tour for my first day there, hoping to find out what there was to like about San José — and boy, did I find it.
The San José Food Tour: What to Expect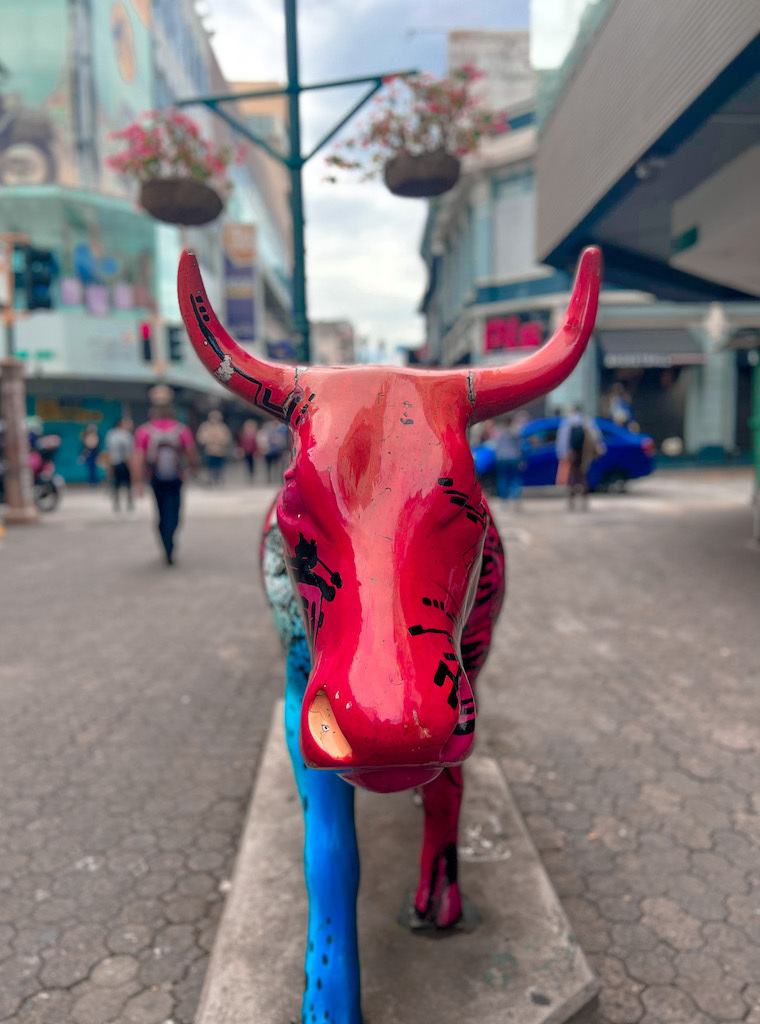 I knew going into the tour that there would be a focus on food, culture, and history. But prior to my arrival in Costa Rica, I'd only tried the classic gallo pinto, i.e., rice and beans. If that doesn't tell you that my knowledge of Tico (Costa Rican) cuisine was limited, I should say that I also had no idea about the variety of fruits and vegetables available in the country. Also, full disclosure: I knew almost nothing about Costa Rica's history before arriving too. So I showed up for my tour as basically a blank slate.
An expert local guide with all the answers
When my guide arrived at the meeting point in front of the National Theater downtown, it was impossible not to notice that I was the only one on the tour! I was excited to have a one-on-one experience, because I am, admittedly, that girl who asks way too many questions.
We headed right to Mercado Borbón, which my guide explained was one of the biggest open-air markets in the country. I love a good market, so we got down to trying everything right away. First, he showed me a couple of fruits that I'd never seen before. One of them was called mamón criollo, which made me giggle because it literally means "creole sucker" in English. (In Costa Rica, everything that is criollo means it's from there; everything from outside of the country is chino, aka Chinese, even if it doesn't actually come from China.)
The best coffee, empanadas, and other snacks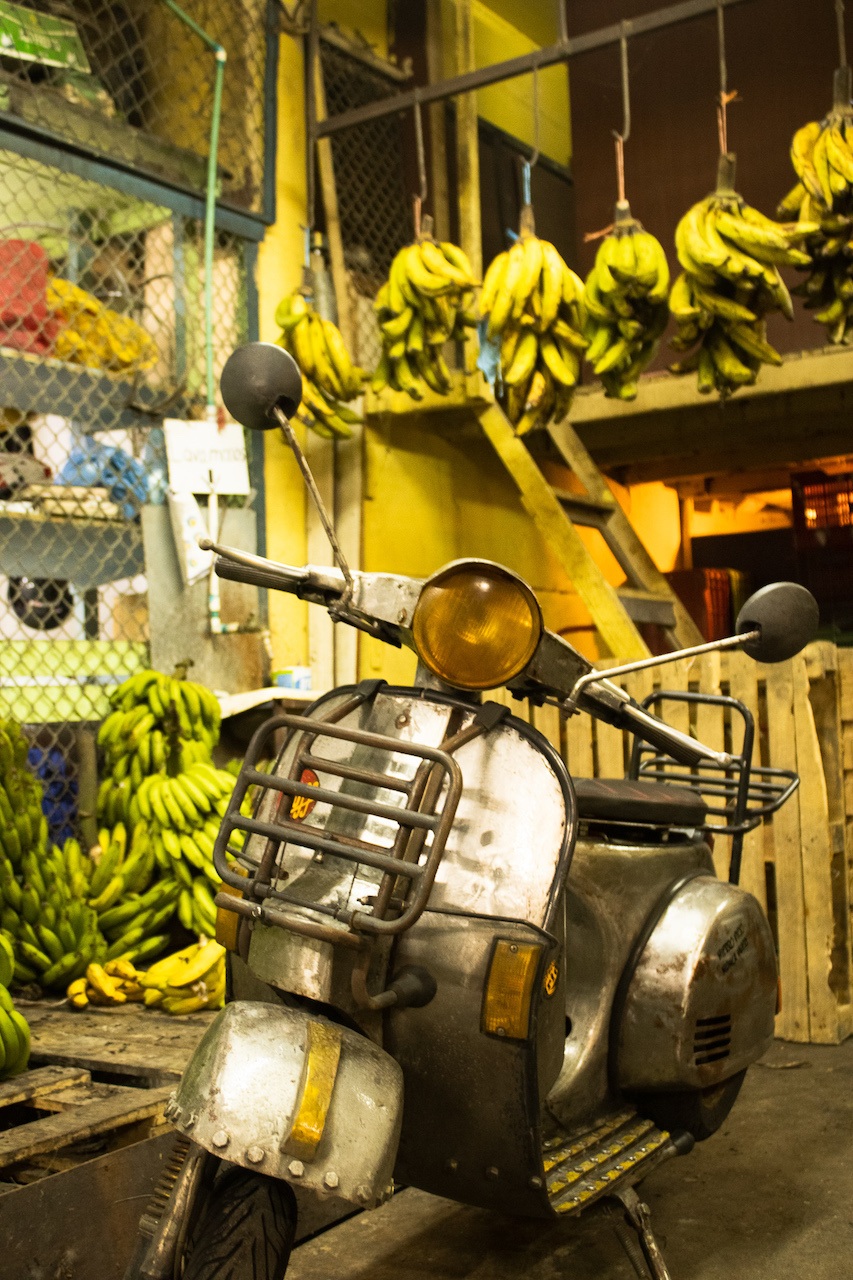 I didn't expect to be fed so well, but my guide continued to hand me one delicious treat after another. I had an amazing cup of coffee and a fresh empanada in Mercado Borbón, then some fruits and coconut water in Mercado Central next door. All the while, I got the lowdown on the historical significance of both markets, as well as the different cultural influences that have made an impact on them over the years.
Take this herbal remedy stand, for example:
Every one of those bundles of herbs has a different use in local traditional remedies. Sure, I'd heard of using aloe for sunburns and mint to make a calming tea, but there were others that blew my mind. Take achiote, for example. Prior to the tour, I thought its only use was to give flavor to certain dishes, like they do in the Yucatán Peninsula of Mexico. No, no: in Costa Rica achiote is only used for dying fabrics or giving a red color to food.
All the deets on historic monuments and landmarks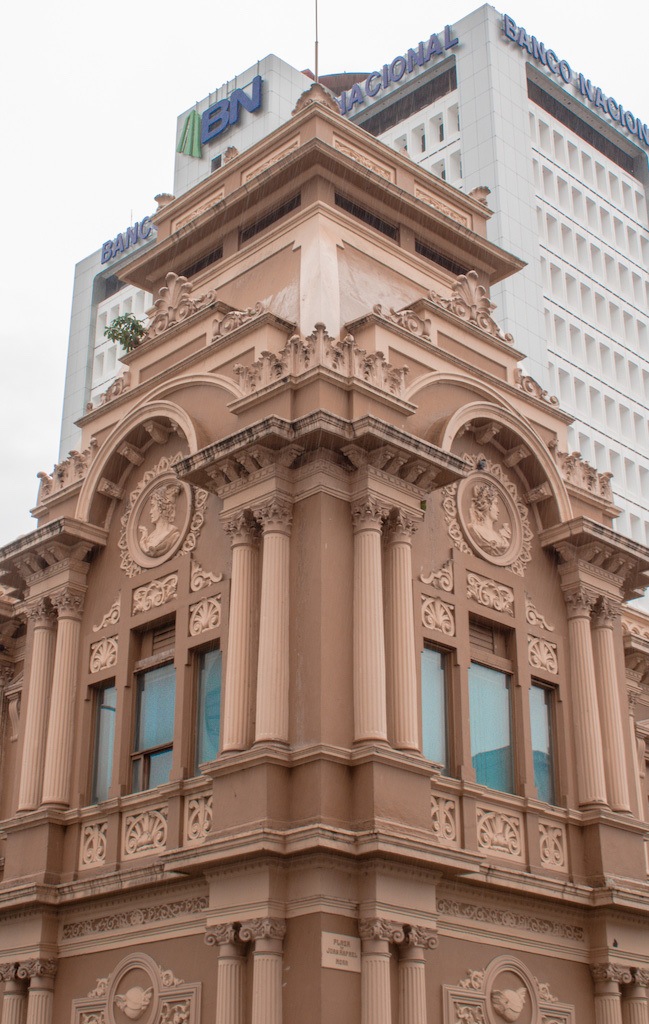 I noticed how San José had a strange mix of historic and new buildings. I wondered aloud about them, and my guide had an answer: most of the buildings were destroyed during moments of turmoil. The ones that remain from decades past are few and far between, surrounded by skyscrapers, condominiums, and new construction.
There were also plenty of other interesting landmarks that I might have missed if I were to have explored San José on my own. Stopping at each one gave me important context about the city's unique story, something I appreciated greatly.
Is the San José Food Tour Worth It?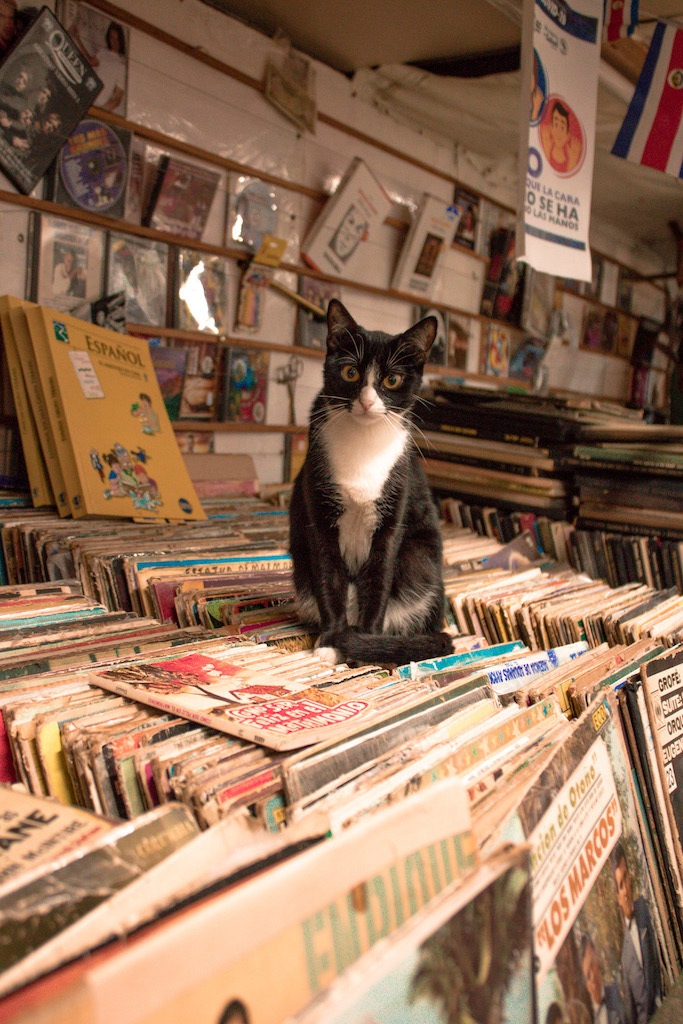 You came to find out if the San José food tour is worth it or not, and if the answer isn't already clear — yes! I definitely thought it was worth it. This tour is ideal for anybody who is even remotely curious about gastronomy, history, and culture in Costa Rica. And not only does the tour have an awesome guide, but all the snacks are included; combined, they are a meal's worth of food.
I did the tour on my first full day in Costa Rica, and I recommend doing the same. It set me up to have more cultural context during the rest of my adventure there. It also made me appreciate San José, making me excited to go back there at the end of my trip. Considering this city isn't exactly a crowd favorite among travelers, I think this tour could change a lot of people's perspectives.
The tour is also a great starting point, because it gave me so many ideas of where to go and what to do in San José. I was able to ask my guide about safety and areas to avoid as well, which definitely came in handy as a solo female traveler in Costa Rica.
***
Whether you're just passing through San José or plan to stay a few days, don't miss out on this San José food tour. It was one of the best decisions I made while putting together my Costa Rica itinerary.
Are you thinking about booking the tour? Let us know if you have any questions!