This post was written by Emily Becker, who is a Mexico-based freelance writer for BMTM.
Considering renting a car in Mexico? It can be a bit nerve-wracking if you've never done it. After all, driving in a foreign country comes with its own sets of rules, safety concerns, and potential scams. It doesn't have to be a daunting idea, though. It's actually surprisingly easy to rent a car in Mexico, and this guide will help you stay safe while avoiding getting ripped off.
Benefits of Renting a Car in Mexico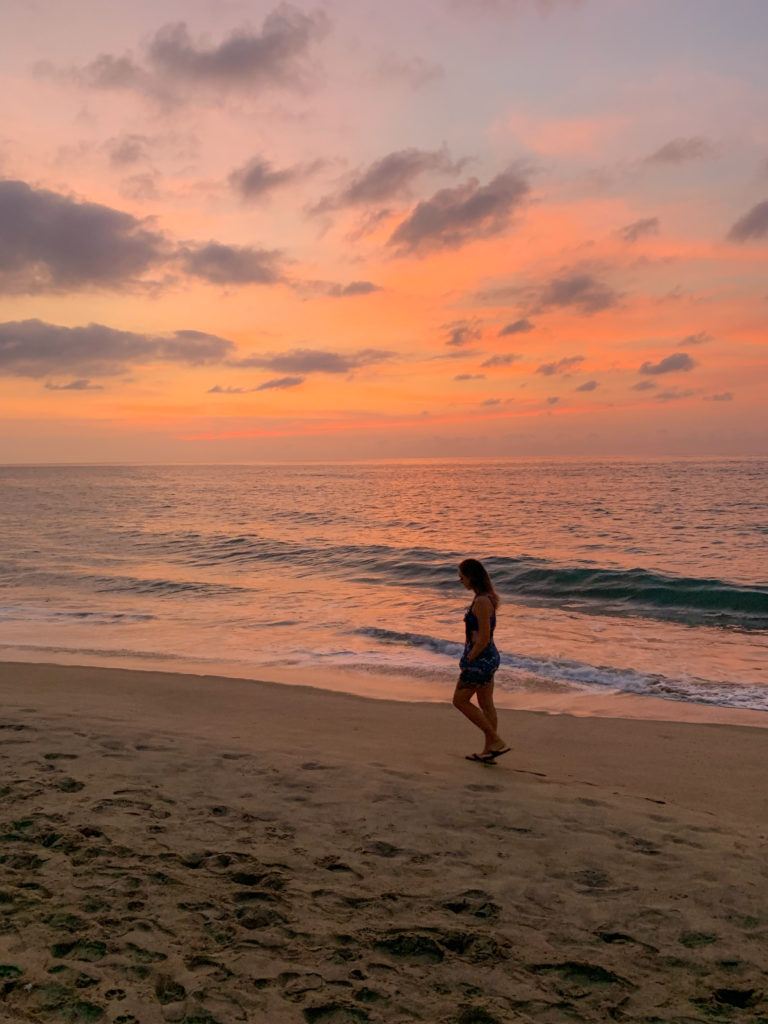 You have more freedom to move.
This almost goes without saying, but having a car in Mexico means you get to go where you want to, when you want to. You don't have to worry about chasing down buses to get from place to place or tours that only allow a certain amount of time at each stop.
When I drove to the coast of Oaxaca from Oaxaca City, I loved being able to stop in the little villages along the way. I had the freedom to do what I wanted, which I wouldn't have been able to if I had taken a bus.
You can get off the beaten path.
Especially if you'll be flying into tourist hotspots such as Cancún, Puerto Vallarta, or Cabo San Lucas, it can feel like you've just gone to a Mexican version of the US in some places. If you want to get off the beaten path in Mexico, a rental car might be necessary.
Renting a car allows you the mobility to get to smaller cities and towns that would otherwise be a pain to reach via public transportation. You can also access secret beaches, secluded cenotes, and other natural areas that are far less crowded.
Take the Riviera Maya, for example. If you have a rental car, you can get to places like Xpu-ha, Punta Allen, and other small beach towns that other tourists don't visit as much.
You can see more of Mexico.
If you want to travel from one city to another, renting a car is a great option, because buses that travel long distances often take several more hours than driving on your own would. Renting a car allows you to go further, quicker. You'll be able to see more in a shorter amount of time, taking in each moment and truly savoring the magic of Mexico.
It's fun!
My absolute favorite road trips have all been in Mexico. I love how the terrain here changes drastically, making for a stimulating road trip whether you're with a partner, friends, or solo. If you're open to adventure, you're sure to find plenty of spontaneous stops along the way. You might encounter a roadside elote stand, a nature preserve, or a pueblo mágico ("magic town").
With a rental car, you get to truly enjoy the journey without so much focus on the destination, which is such a fun way to experience Mexico.
Drawbacks of Renting a Car in Mexico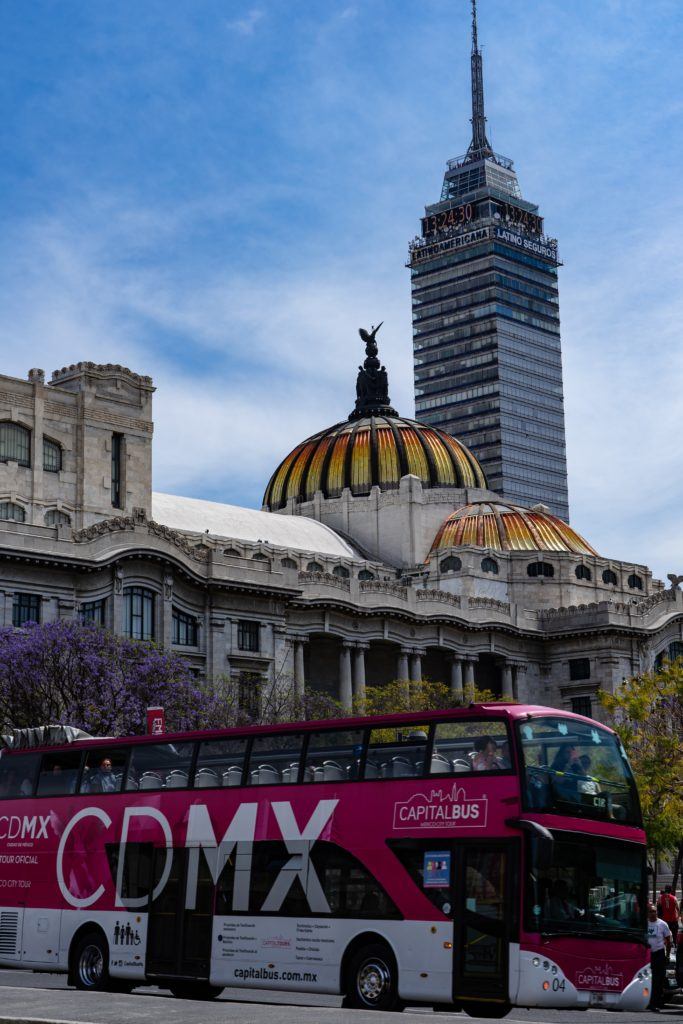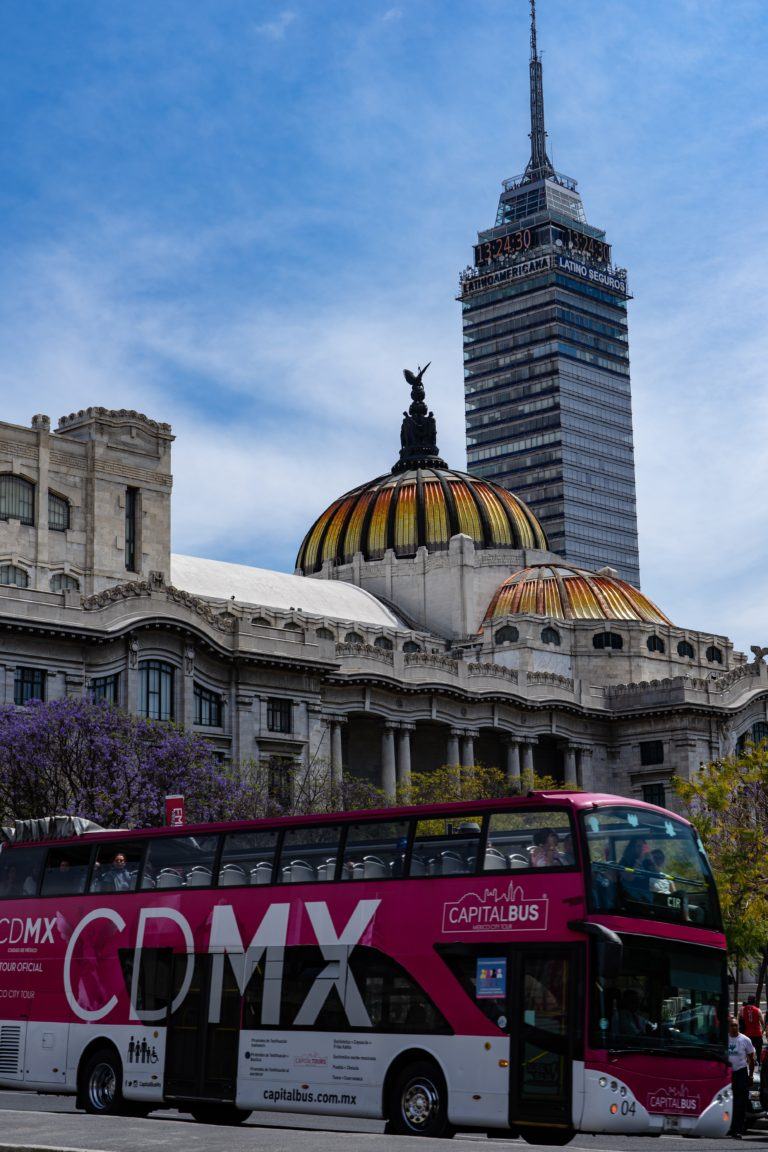 It can be pricey.
Especially if you opt for full-coverage insurance with no deductible (more on this later), the daily cost to rent a car in Mexico can get quite expensive. Tack on the ever-fluctuating price of gas and it can even be tricky to predict how much you're likely to spend on a rental car.
Compare car rental prices in Mexico here!
Forget about city driving.
I do not recommend renting a car in Mexico City if you plan to use it within the city. The traffic is absolutely insane, and driving there is not only stressful but can actually take longer than hopping on the metro. It's also quite dangerous to navigate Mexico City if you've never driven there before, as many drivers don't follow traffic rules. It sound stressful because it is stressful.
Smaller cities like Oaxaca and Mérida are much more drivable, but unless you are planning to leave the city, a car isn't totally necessary because most small cities in Mexico have decent public transportation.
You're limited to driving only during the day.
For safety reasons, it's not a great idea to drive your rental car at night in Mexico. There's no law or explicit rule that says you can't, but I don't recommend risking it.
For example, the highway between Tulum and Bacalar becomes dangerous at night, as organized crime groups are known to create blockades and extort drivers. This happens in other parts of Mexico as well, mostly on poorly lit highways and in areas where there is no cell reception.
Within a city or town, it's probably no big deal, but avoid highways as much as possible if you absolutely have to drive after dark.
Avoiding Hidden Fees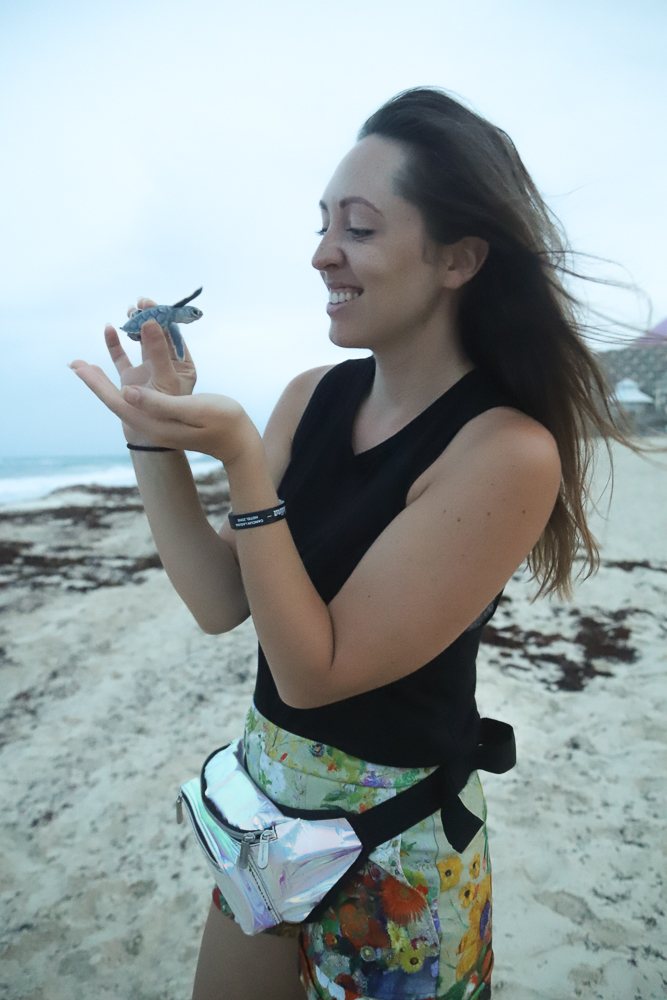 If you Googled "rental cars in Mexico" and saw companies advertising rates as low as $5/day, I promise you that it's too good to be true. Some car rental agencies use these low base rates to lure customers to their site. That $5/day rate doesn't include any insurance (which is mandatory in Mexico) or other fees. If you fall for this, you'll likely arrive to pick up the car you reserved online and be slapped with a bill much higher than you imagined.
The minimum you can expect to pay per day on insurance alone is $7-10 for the bare minimum coverage. See why $5 a day for a rental car is too good to be true?
To avoid falling for this scam, check out various companies online and make sure to pay close attention to what the daily price includes. Will you need an extra driver? How much is insurance? Is there a deductible?
Where to Rent a Car in Mexico
Online
One reputable site that is great for browsing and booking rental cars is Discover Cars. There you'll get a full picture of what you're paying for, with no hidden fees. The site allows you to see options from several companies, making comparing them easier than ever.
A sweet feature of Discover Cars is that you can partially pay when you book, and pay the rest when you pick the car up at the airport or in town. (This feature isn't available for all cars; some rentals require full payment at time of booking.)
At the airport
If you want to wait until you arrive to Mexico to book your rental car, the airport is often the best place. Not only do you have several companies in one location for easy comparison, but you also won't have to worry about transportation to and from the airport. If you're flying in somewhere like Cancún but plan to spend most of your time elsewhere, this is the best option to save time and money.
Another perk of waiting to get to the airport is being able to talk to an actual person when deciding what car to rent, which insurance to purchase, and so forth. Most employees at these companies in the airport locations speak English as well and can answer any questions you have.
Companies I've used
I've rented cars in Mexico through Alamo, Avis, and Europcar with no problems at all. I found all three of these companies to be equally as helpful and straightforward.
I rented a car with Alamo in Tulum with some friends, and it was super quick to pick it up and drop it off. If you use Avis, I recommend booking in person, because often people reserve cars on their website only to arrive at the physical location and be given a different (more expensive) car. This didn't happen to me, though, because I rented at the airport in Tuxtla Gutiérrez.
The last time I rented a car, I went through Europcar at a physical location in the center of Oaxaca. It was the best experience I've had so far, because the employees went the extra mile to walk me through the costs of everything. They also were super responsive when I called to ask questions while I had the car.
Cost for Renting a Car in Mexico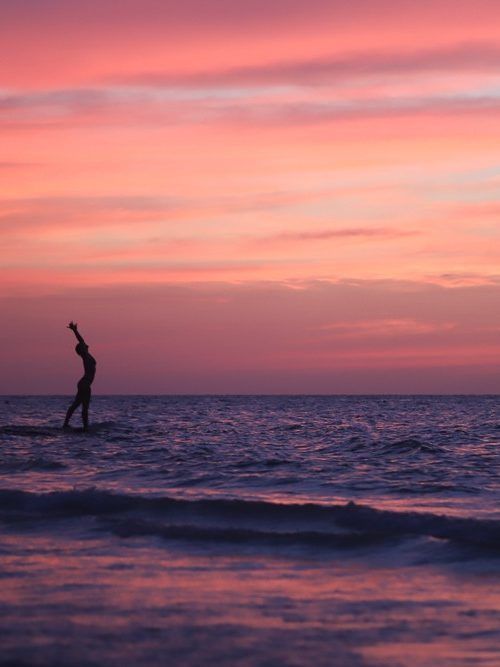 Car rentals in Mexico typically start at $30 per day for basic economy manual vehicles and the minimum insurance requirement (an extra $7-10 per day). Full-coverage insurance runs about $12-20 per day, depending on the vehicle, on top of the base cost of the car. Keep in mind that automatic vehicles cost extra and are more difficult to come by than manual ones. If you drive stick, this is your time to save some cash!
Compare car rental prices in Mexico here!
To add an additional driver, you can expect to pay around $10-15 extra, per day.
Larger and 4×4 vehicles start around $50 per day with basic insurance. Since small cars are more popular, you could end up with a large vehicle if you don't book ahead during high season (spring break and November to December).
Choosing the Right Car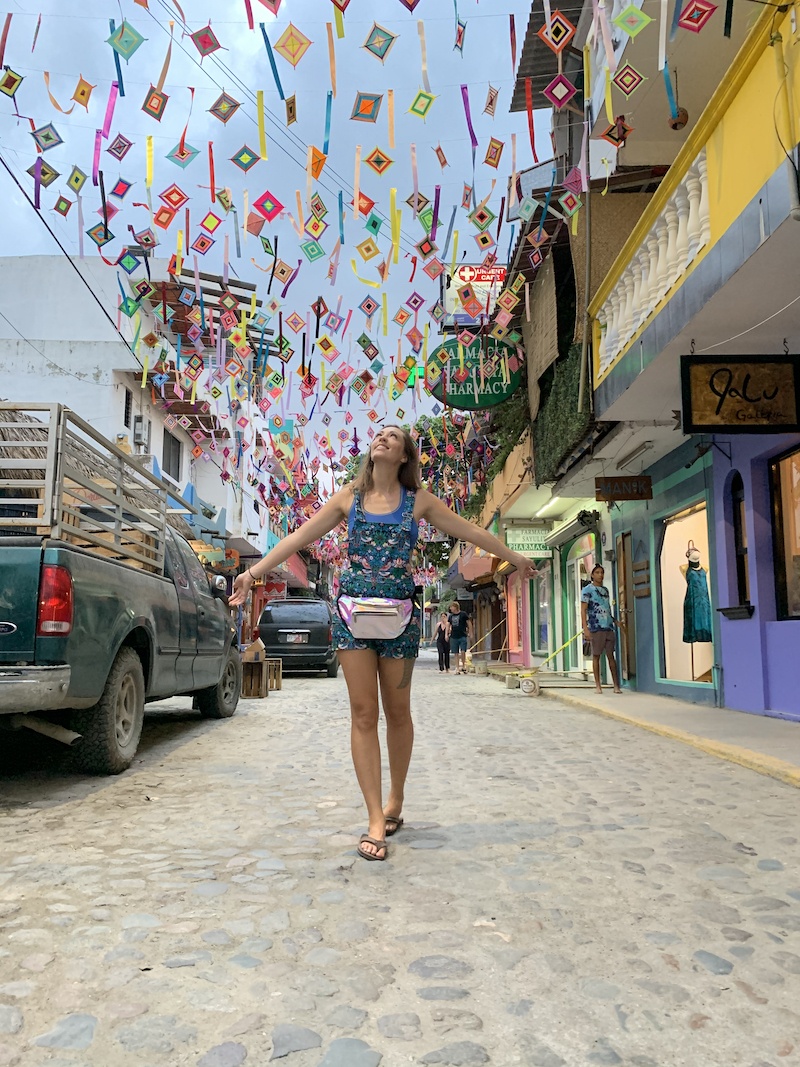 To choose the right car for your Mexican adventure, the first step is deciding if you want a manual or automatic vehicle. In the States, it's a given that the rental cars are automatic, but that isn't the case in Mexico, so make sure you double-check before booking.
You should also have a clear idea of where you plan to go, as you might need a 4×4 vehicle to get to certain destinations. For the most part, 4-wheel drive isn't necessary in places like the Riviera Maya (between Cancún and Tulum). However, if you plan to explore some remote Mayan ruins or hidden beaches, you might consider it.
For a winding road trip through the mountains in Oaxaca and driving from Bacalar to the ferry for Holbox, I found a basic economy car to be just fine. To get to most of the cenotes near Tulum and Cancún, you don't need a 4×4 either.
Rental cars in Mexico, like the States, usually are newer models and have bluetooth, USB ports, and built-in navigation systems. The makes and models of the cars are about the same as you'd find stateside as well.
What You Need Before Renting a Car in Mexico
To be at least 25 years old
Just like in the United States, you must be 25 or older to rent a car in Mexico. Some companies like Europcar and Mex Car will make an exception and rent to drivers between 21 and 25 for an extra fee of $10-20 per day.
There are very few companies that will rent a car to drivers between 18 and 21 years old, but they do exist.
A valid driver's license
You don't need an international driver's license to rent a car in Mexico. You can easily use your valid driver's license from home and be good to go. However, if your home country's official language does not use the Latin alphabet, you will need an international driver's license.
A credit card with at least $1,000 of available credit
In order to book your rental car in Mexico, the car rental company will most likely need to place a hold of at least $1,000 USD on your credit card. Sometimes you can get around this by purchasing full-coverage insurance, though I've never tried this myself.
I have been able to book a rental car using a debit card, but this isn't always possible with every company. It's best to do so with a credit card, as they will place a hold rather than pulling out the money from your account and reimbursing you when you return the car.
Driving in Mexico
Download offline maps.
Even if you decide to grab a Mexican SIM card, there's a chance you'll drive through a dead zone during your road trip. To avoid getting lost, download an offline map to use. To do this, you can open Google Maps and search the area that you plan to drive.
If you're doing a long trip, you can zoom out to download the entire area. Even if you don't have cell service, you'll be able to see your location on the map, which will help you navigate.
Gas stations and potential scams
Almost all gas stations in Mexico are serviced, meaning you don't have to pump your own gas or leave your vehicle if you don't want to. One potential scam can happen at the gas station, though, if you pay with a card. I once had an attendant overcharge me on the terminal by 100 pesos, thinking I wouldn't notice. When I saw my receipt, I saw the overcharge and pointed it out. He gave me my 100 pesos reluctantly, but it was a close call.
I've since heard that this is quite common, so make sure to check the amount before you insert your card.
Sometimes the attendants will say that the terminals are offline, so you can't use a card. This might be true in some cases, so just make sure you have enough cash on hand to pay for gas for your whole trip.
Ask your accommodations about parking beforehand
It's not a given that your Airbnb or even hotel or hostel will have a designated parking spot. Ask your host before booking to make sure there's a safe, ideally enclosed, space to park your car overnight. I ran into this issue because I didn't ask ahead of time and ended up having to park on the street, which was risky. Nothing happened, but it made me nervous to leave my rental car in the street overnight. Live and learn, right?
Speed limits are in kilometers per hour
Remember that Mexico uses the metric system. You might think the "100" speed limit signs are shocking until you realize that's only about 60 miles per hour.
It seems like people only take these limits as a gentle suggestion, but I always obey them for fear of being pulled over. It's best to play it safe.
What happens if I get pulled over?
Chances are, you'll only be pulled over by Mexican police if you are blatantly breaking the law. Unfortunately, bribing police officers is still very common here. If you get pulled over, the officer might hint at a bribe to avoid ticketing you, which can be very expensive.
I don't have a strong opinion on this one way or another, because I understand that this is a complicated issue around the world and not just in Mexico. If handing over a couple hundred pesos for a bribe sounds fine, you do you. I have rented a car several times here and never been pulled over, so I'm not sure what I would do. Thoughts?
Pin me for later: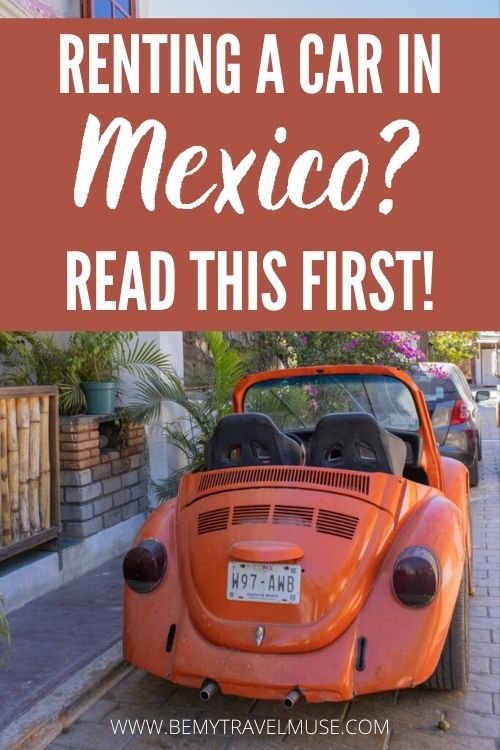 Ready to buckle up and start your Mexican road trip? I hope this helps you stay safe on the road and avoid getting scammed.
Let us know if you have any more advice about renting a car in Mexico!