As one of the Midwest's lakeside crown jewels, Traverse City is possibly one of the most underrated small cities in the country. There is a variety of things to do there, including plenty of outdoor adventures and even some haunted wonders! It's home to an impressive food and wine scene and is surrounded by cherry orchards, making it an ideal destination for foodies and nature lovers alike.
Here are 30 awesome things to do in Traverse City:
Unique Tours
30. Ghost tour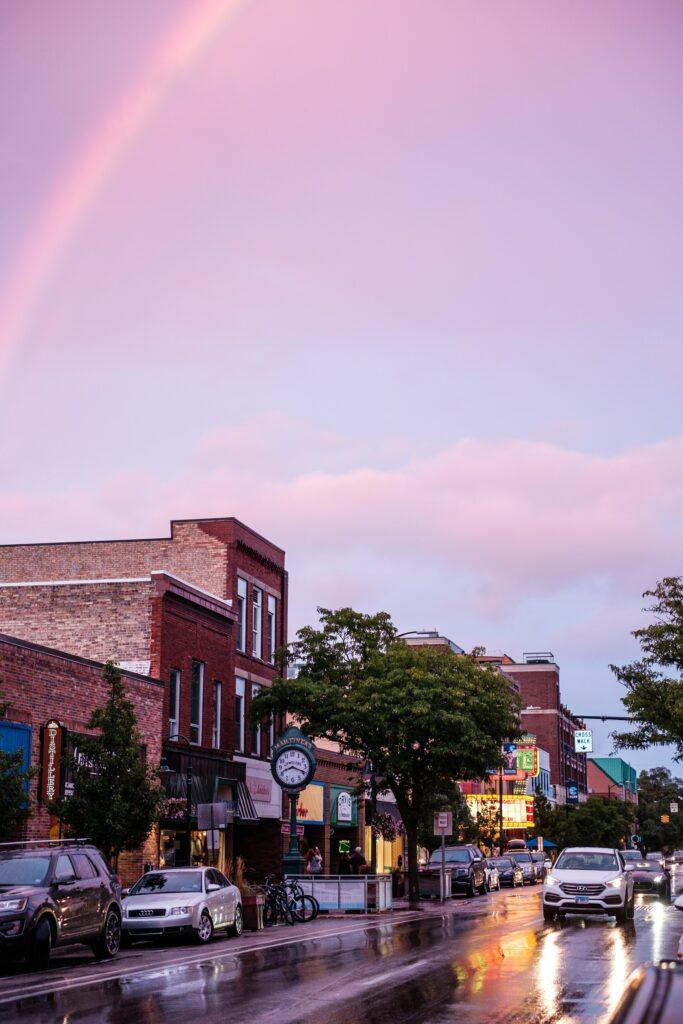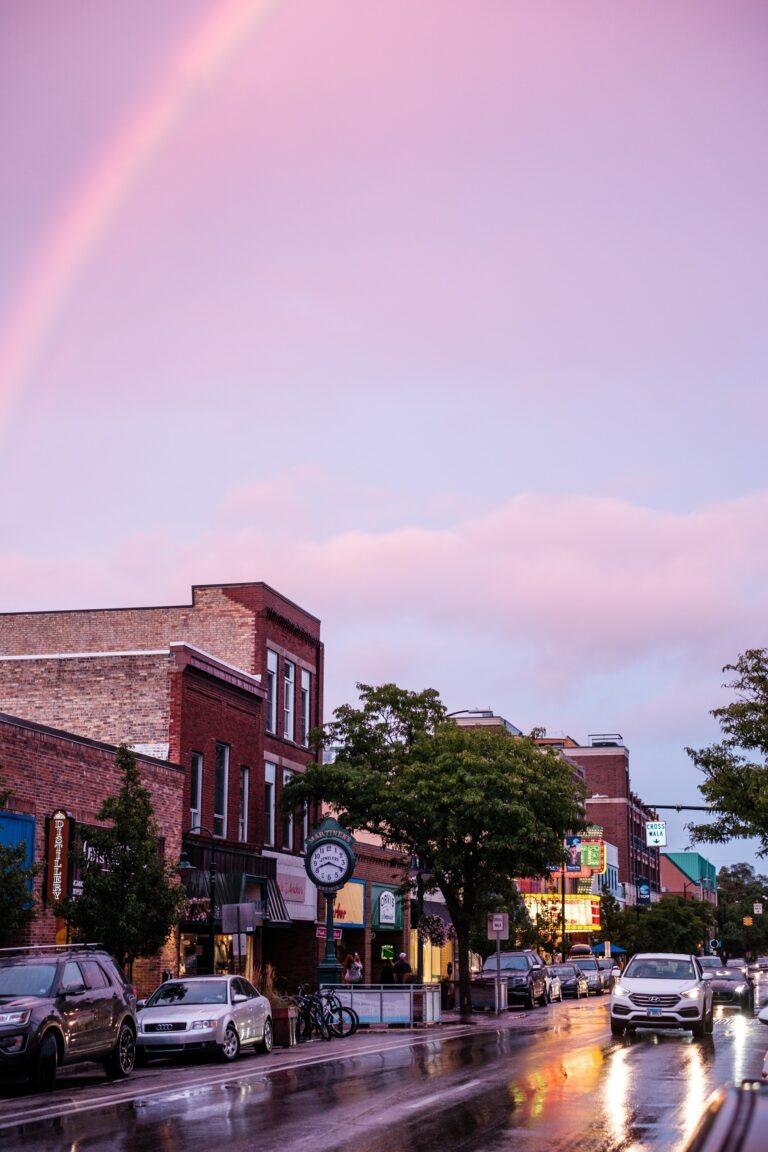 If you are into all things creepy and supernatural, this downtown tour is made for you. Traverse City is full of spooky history, and this 1.5-hour evening ghost tour will take you to the city's most famous haunted locations, on a humorous and thrilling ghost hunt that you'll definitely remember, even if you don't find any troubled spirits lurking about.
29. Rickshaw tour
A rickshaw, in Michigan? That's certainly a first! This quirky tour is great for first-time visitors, as it will take you to five different areas of town. The guide will tell you all about Traverse City's architecture, attractions, and businesses.
Start your Traverse City adventure with this rickshaw tour to get the lay of the land before you embark on the rest of your visit.
28. Asylum flashlight tour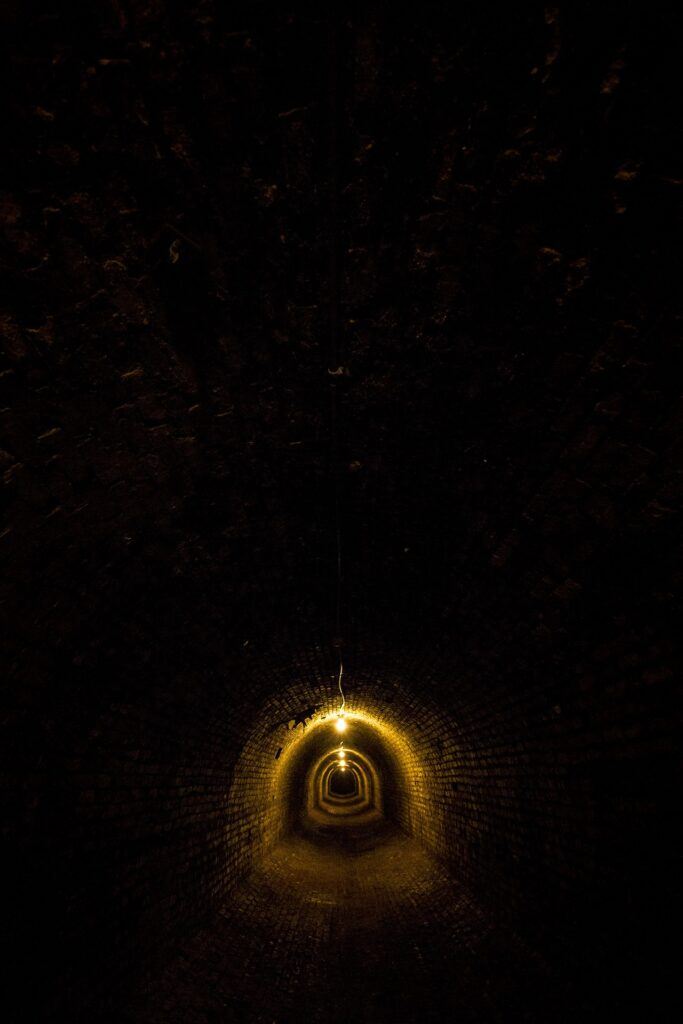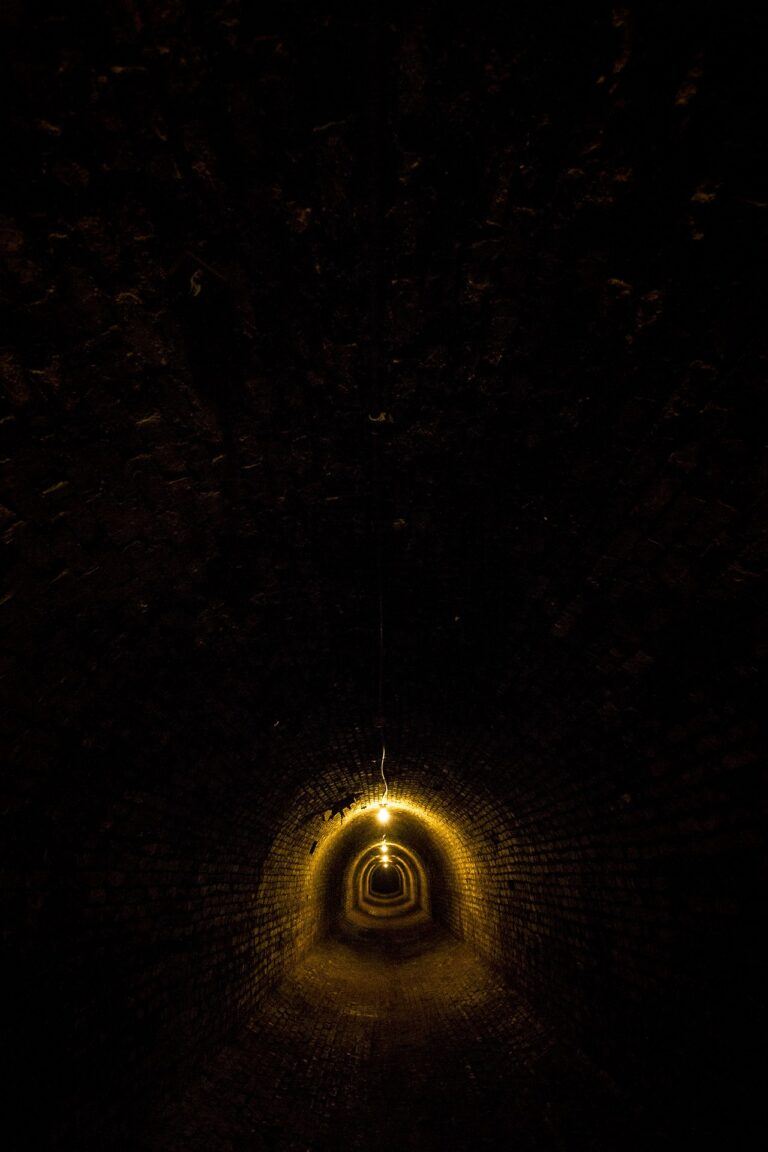 If you can't get enough of spooky tours after your ghost tour, check this one out! Traverse City is famous for its haunted asylum, the Northern Michigan Asylum, on the old Traverse State hospital campus. On this tour, you'll explore one of the popular cottages on the property, as well as take a flashlight-lit walk through steam tunnels from 1885. You can make your reservation here. Good luck!
27. Guided historic walking tour of the Village at Grand Traverse Commons
Also on the grounds of the old Traverse State Hospital campus, you can take a historic walking tour to learn all about the hospital and its interesting characters. One doctor in particular is an important part of the site's history: Dr. Munson, who popularized the "beauty is therapy" theory. The tour also offers an inside look at the site's architecture and uses of the buildings. Make your reservation here.
26. Wine tours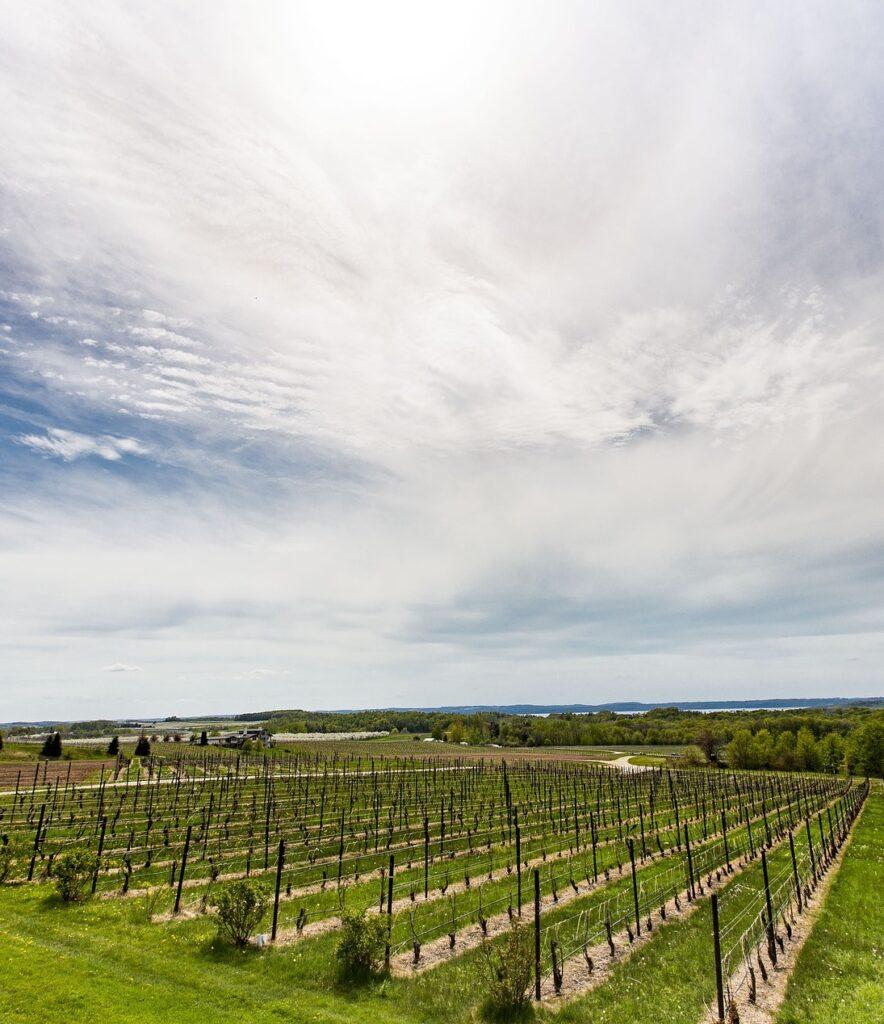 You might not expect northern Michigan to have many wineries, but this part of the state is actually known as the Traverse Wine Coast and has some impressive selections. Not only do the wineries in this area produce incredible products, but the surrounding area offers some spectacular hillside views of Grand Traverse Bay.
The Leelanau Trail in particular has stellar tour options to see the region's best wineries. You can see a list of the offerings here.
25. Kayaking + brew tour = KaBrew
Yep, you read that right. You can visit some of Traverse City's best breweries via kayak tour with Kayak Brewery Tours. The tour actually starts on a bike, taking you to Right Brain Brewery for your first visit. After one more stop, you'll finally hop into your kayak and float down the Boardman River to the next destination. This is an awesome way to enjoy the river and get a little buzzed along the way.
24. Walking history tours
The Traverse Area Historical Society offers history walking tours led by local experts. Choose between a downtown tour, with stops at monuments and historical buildings, or an Oakwood Cemetery tour, which showcases the town's beautiful and spooky graveyard. You can find tour dates and more information here.
Outdoor Adventures
23. Traverse Area Recreational Trail (TART)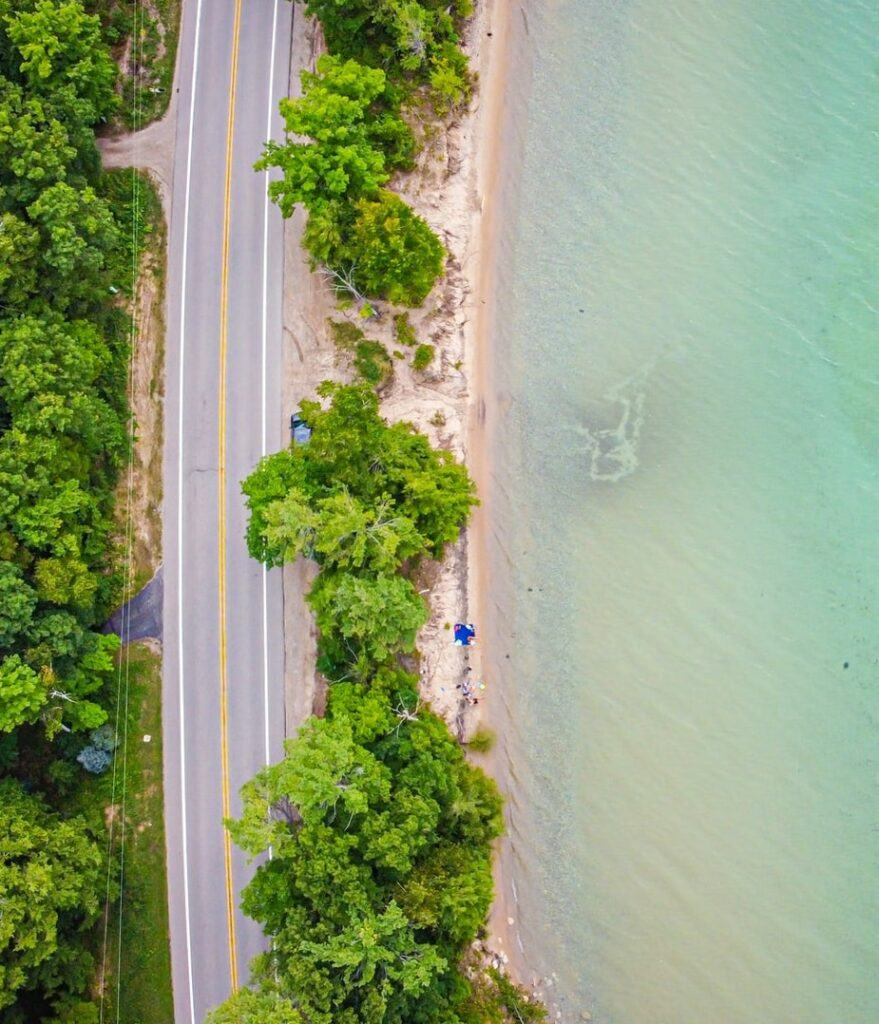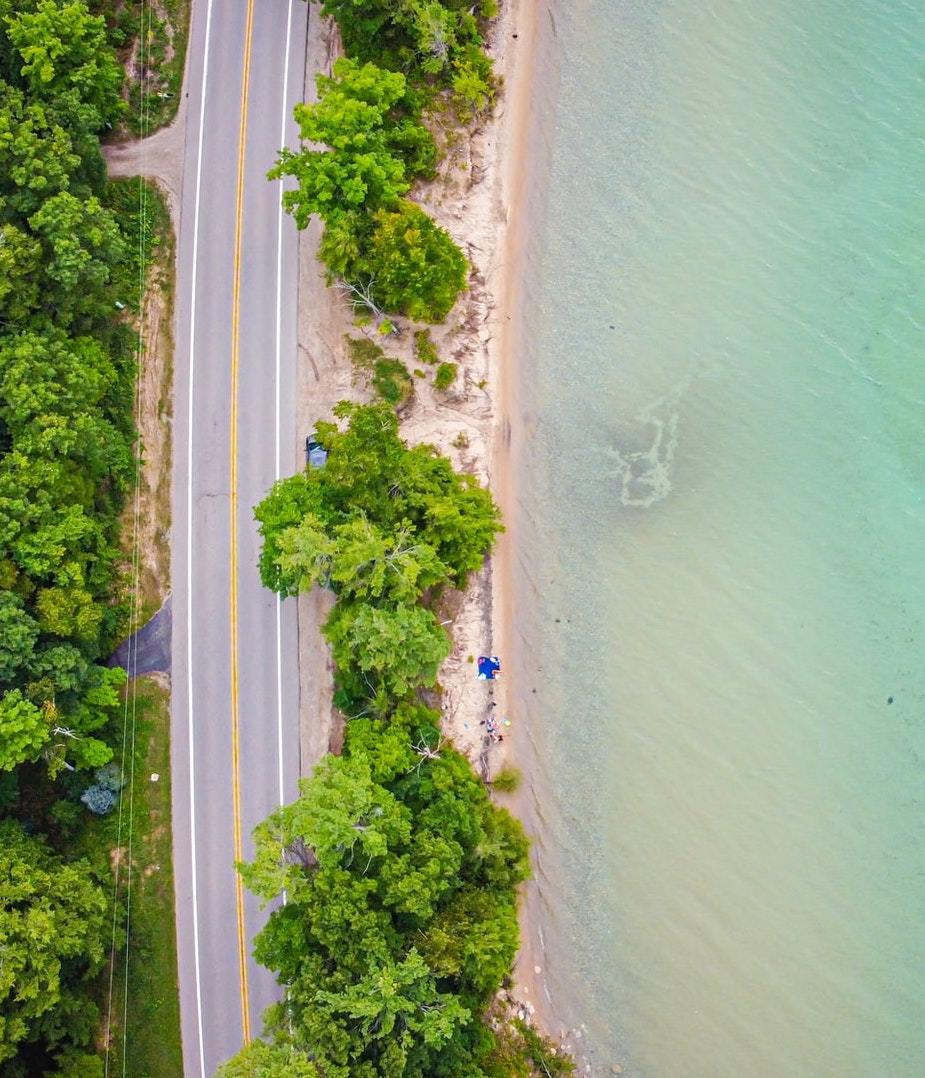 This 10.5-mile paved trail runs from Bates Road in Acme Township all the way to Carter Road in Traverse City, where it links up with the Leelanau Trail. You can hike, jog, or bike along the trail, stopping at several spots along the way. While on the trail, you'll see recreational areas, quaint local neighborhoods, and downtown businesses. It's the perfect way to get acquainted with Traverse City if you're in town for the first time!
The TART even passes through Boardman Lake Trail, which is next on this list.
22. Boardman Lake Trail
This trail is part of the TART and is about 4 miles long, running along the lakefront at Boardman Lake. Boardman Lake Trail starts in Medalie Park, passes through Hull Park, and even has access to the public library in town. This part of the larger TART is wooded and generally quiet and serene. It's a great place to relax and connect with nature.
21. Leelanau Trail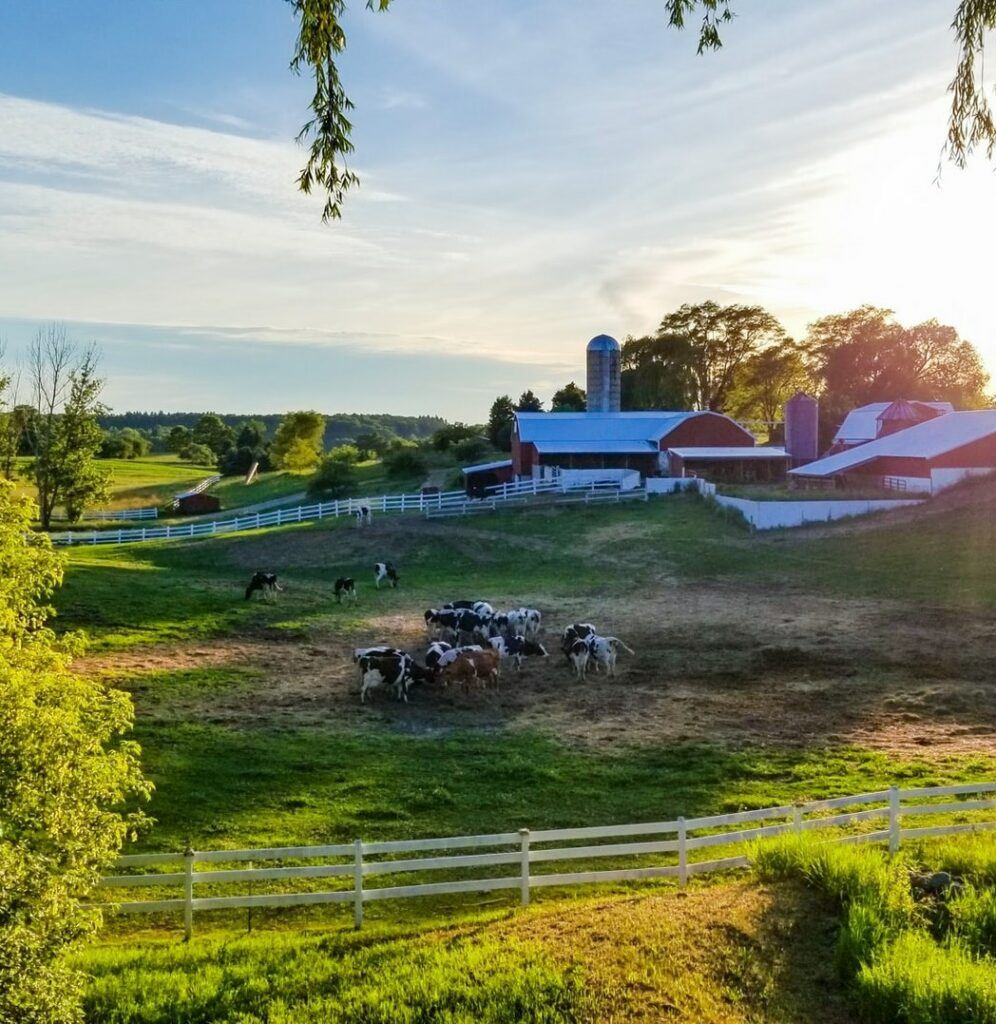 If you want to take your trail adventure to the next level, set your sights on Leelanau Trail, which is 17 miles long and connects Traverse City to Suttons Bay. It follows the route of an old railroad corridor and runs near forests, farms, lakes, ponds, and vineyards.
Summertime is ideal for bike riding on Leelanau Trail, but what about winter? All winter long, you can try your hand at skate-skiing, fatbiking, and snowshoeing on the trail. Leave it to Michigan to have a plan for all seasons!
20. Keith J. Charters Traverse City State Park
It's hard to believe that this 47-acre state park is just two miles from downtown, but Traverse City State Park really is that close. The TART runs parallel to the park, making it the ideal spot to take a break from a long bike ride. It also has a modern campground, mini-cabins, a lodge, and a quarter mile of sandy beach to enjoy.
19. West End Beach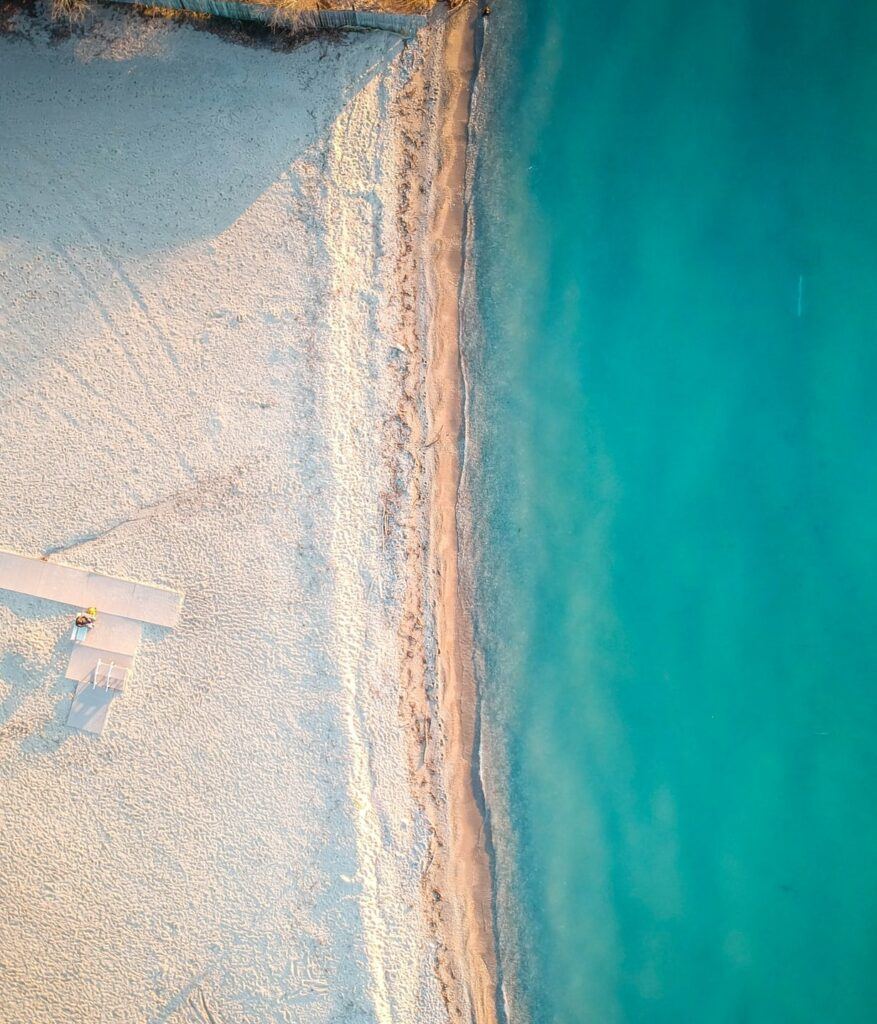 Along West Grand Traverse Bay, West End is a large bayfront park and beach. It's a hot spot for volleyball players and dog owners alike, and popular for swimming and kayaking as well. You can access West End Beach from the TART, and there is a parking lot on the eastern side of the park.
18. Clinch Park and Beach
This spot offers 1,500 feet of sand along West Grand Traverse Bay in downtown. It's easily the most popular beach, so it gets pretty crowded in the summer — get there early to save your spot! This beach is along the TART, making it easy to stop at if you're biking or hiking the trail.
17. Paddleboard/SUP yoga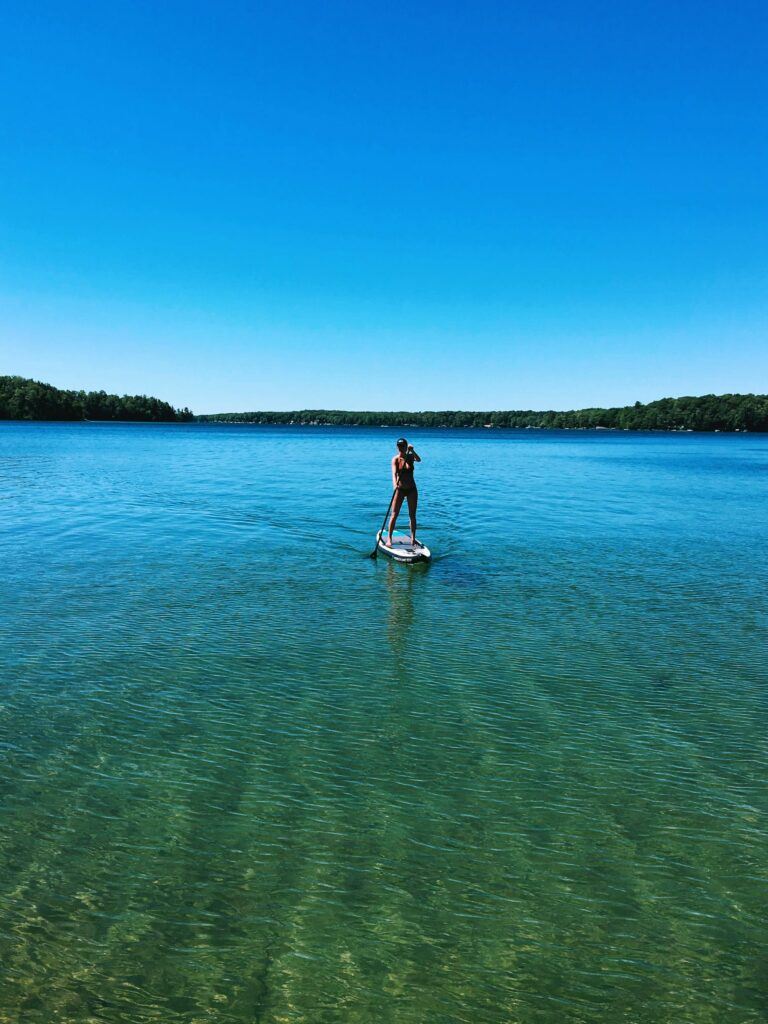 With so much fresh water around, it's no surprise that Traverse City is a great place to get your paddleboard on. Padde TC is one of the city's best such rental companies
It even offers stand-up paddleboard (SUP) yoga classes at Clinch Park on West Bay. If you thought simply paddleboarding was a workout, try doing yoga on a board! It's a fun way to challenge yourself and enjoy the water while you do it. You can book your class here.
16. Manitou brunch cruise
What better way to enjoy the bay at Traverse City than on a ship while having brunch? Tall Ship Co. has an awesome brunch cruise that offers a slow sail through Grand Traverse Bay and a delicious wood stove–cooked meal along with a drink. Book here.
15. Catamaran cruise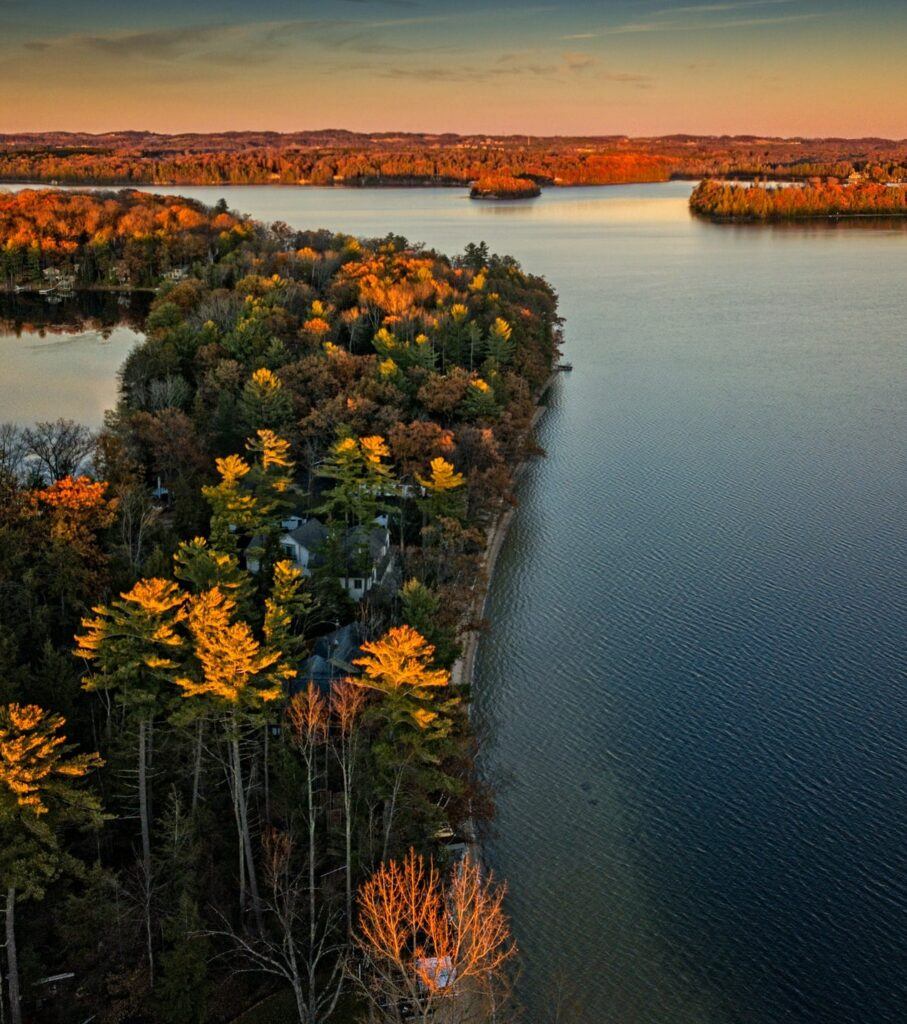 Another way to cruise through Grand Traverse Bay is to hop on a catamaran with Nauti-Cat. This company has a variety of options, including a sunset champaign cruise and a windjammer cruise. There are also specialty cruises, including one that features a burlesque show! The outings are typically 1.5–2 hours long and are a fun way to get some great views of the bay.
14. Hickory Meadows
This classic urban trail system is tucked into the hills above Traverse City and offers two miles of unpaved paths to explore. There are meadows and wooded areas at the base of 230-foot Hickory Hill, which visitors can climb if they're up for the challenge. It's also a great wintertime spot for cross-country skiing! Find a map of Hickory Meadows here.
13. Parasailing
To get the most epic aerial view of Traverse City and the crystal-clear waters of the bay, get airborne by parasailing! This is by far one of the most exciting things to do in town, and TC Watersports is the most experienced such operator in Michigan. The company has a great reputation that keeps customers coming back for more adventures.
12. Boardman River Experience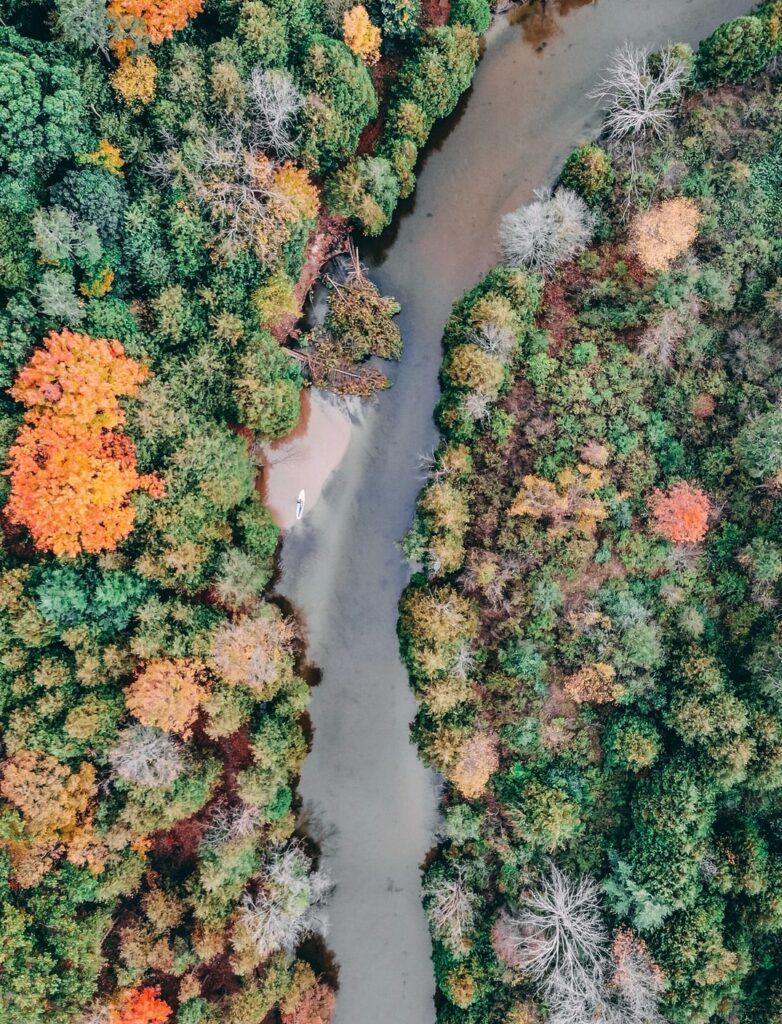 If you are an experienced paddler, consider heading out on the River Outfitters' Boardman River Experience for the closest thing you'll get in Michigan to white-water rafting. Where once there was a dam that prohibited people from paddling on the river, there are now two light rapids perfect for paddling. The river experience runs through a cedar forest teeming with wildlife, making for an unforgettable experience.
11. Skiing or snowboarding at Crystal Mountain
While most of the items on this list are specific to summertime, there are plenty of things to do in Traverse City in the winter as well. One of the best wintertime activities here is skiing or snowboarding at Crystal Mountain. There you'll find 58 downward trails, from beginner to advanced.
Museums & Historical Landmarks
10. Mission Point Lighthouse
From 1870 to 1933, this historical lighthouse guided mariners through West Traverse Bay. Nowadays, this neat landmark is open for self-guided tours and offers a glimpse into Traverse City's past. Guests can even climb all the way to the top of the tower for a small fee.
Another great feature of the Mission Point Lighthouse is that it right next to a five-acre park with hiking trails and picnic areas.
9. The Dennos Museum Center
This quirky art museum has been around since 1991 and is the top cultural center of the region. At the Dennos Museum Center, you'll find entertaining exhibits, hands-on galleries, and elegant sculptures. There are almost 3,000 works of art to see, so plan to spend a couple hours perusing the space.
Admission is $6; the museum is open from Wednesday to Sunday. Check out the website for more information on planning your visit.
8. Music House Museum
The charming Music House Museum is full of unique instruments and music-related artifacts that have a special place in history. The collection includes instruments dating back to the 18th century, including simple music boxes that were state of the art for their time. You'll see expertly crafted instruments that are works of art all on their own.
Festivals & Events
7. National Cherry Festival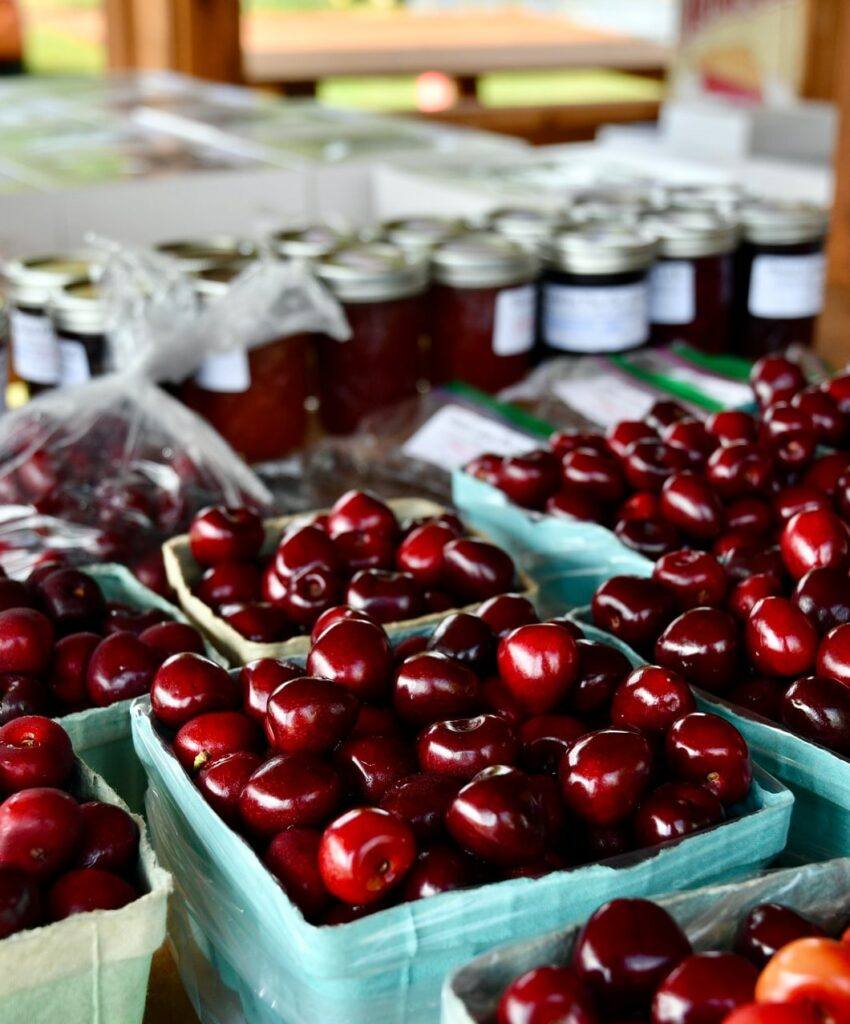 Traverse City is the United States' national cherry capital. I'm a big lover of cherries, so my ears certainly perked up when I heard this news. Every July, the city hosts the annual National Cherry Festival, which it has been doing since 1926. That's almost a hundred years of cherry festivals!
The festival has over 150 activities and events during the week, with hundreds of vendors selling cherry-licious treats and goods. For more information on next year's event, see the Cherry Festival website.
6. Traverse City Chocolate Festival
First cherries, now chocolate?! Sounds like a match made in foodie heaven. The Traverse City Chocolate Festival happens every spring and is expected to resume in 2022. There you'll find chocolatiers from all over the region selling their delicious confections. Besides the vendors, there's also live music, demonstrations, and other fun events during the festival.
5. Traverse City Restaurant Week
If you happen to be in Traverse City during Restaurant Week, you're in for a treat. It's a wonderful way to explore downtown and try some of the city's best gastronomy for a reasonable price. Three-course menus are offered at either $25 or $35 per person; the city's best restaurants participate each year. Traverse City Restaurant Week usually takes place at the end of February each year.
4. City Opera House
The City Opera House first opened its doors in 1892 and has been hosting live events ever since. As one of the premier cultural landmarks in town, you won't want to miss out on an opportunity to see a show here. The architecture inside is breathtaking and makes the perfect setting for an opera, ballet, or theater performance. You can find a full list of events at City Opera House here.
3. Downtown Art Walk
If you want to see Traverse City's art scene from the perspective of a local, join the Downtown Art Walk. Not only will it take you to the above-mentioned Dennos Museum Center, but it also includes stops at some small locally owned galleries and art centers.
This event happens sporadically throughout the year. Keep an eye out for it on downtown Traverse City's calendar of events.
Day Trips from Traverse City
2. Sleeping Bear Dunes National Lakeshore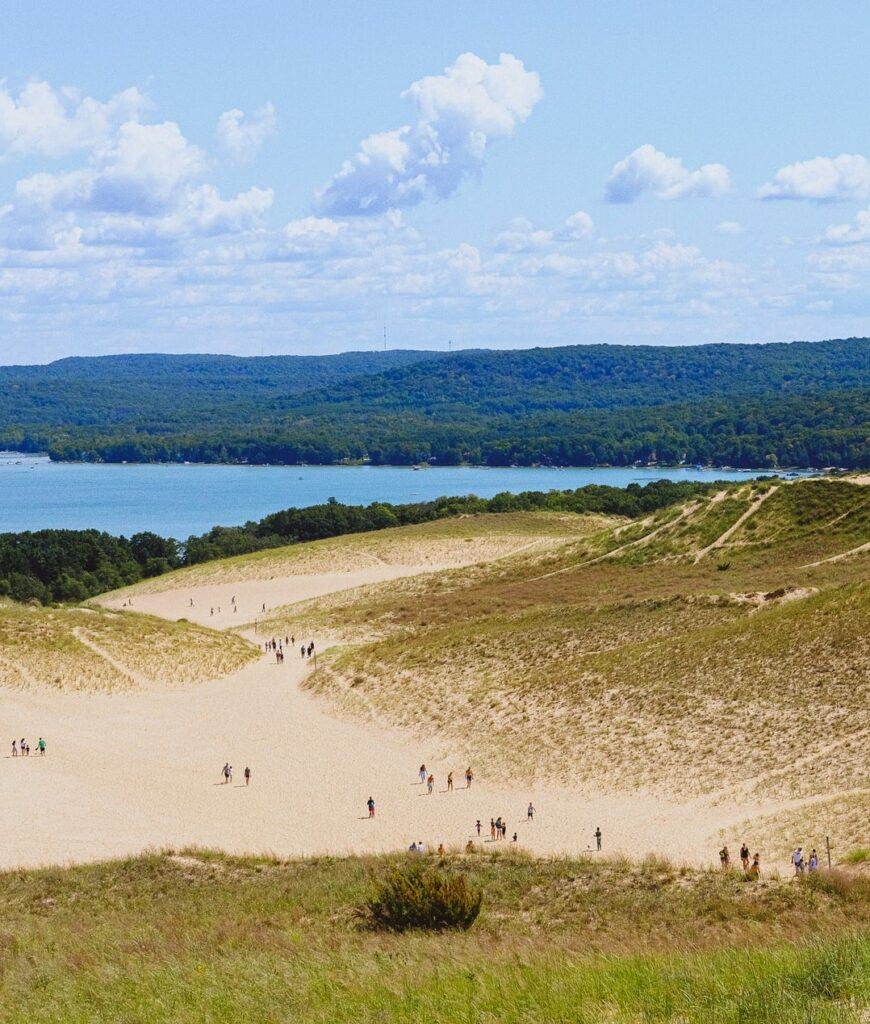 At just 40 minutes west of Traverse City, Sleeping Bear Dunes National Lakeshore is a must-do day trip while you're in the area. You'll find 450-foot bluffs, miles of sandy shores, expansive forests, and crystal-clear waters at this epic lakeshore heaven.
You can go for the day, or camp overnight at the park. If you want to take the pressure off of planning your trip, consider this 6-hour tour from GetYourGuide.
1. Michigan Tunnel of Trees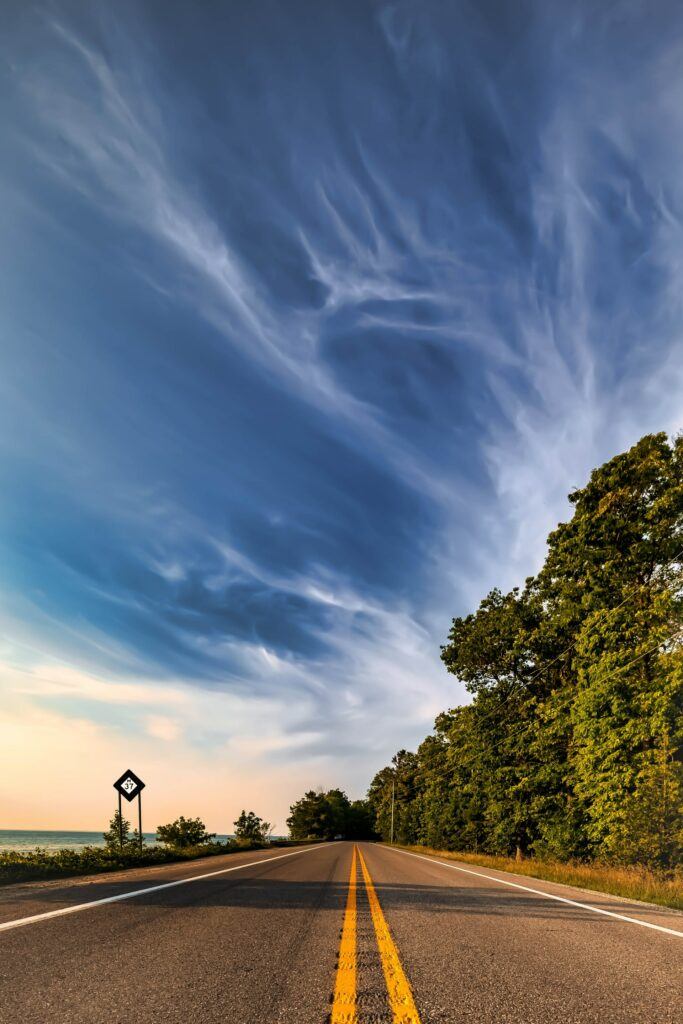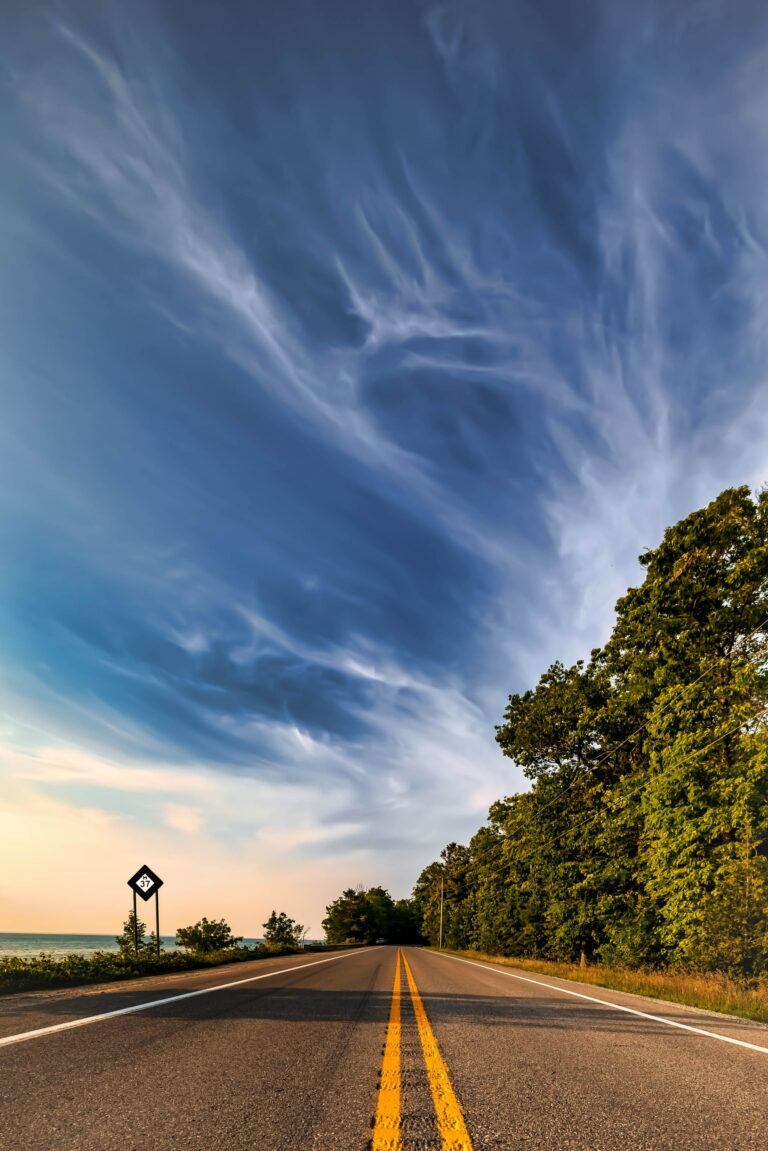 Known as one of the most scenic drives in the United States, the Tunnel of Trees along highway M-119 is one of the best day trips you can imagine from Traverse City. The drive skirts Lake Michigan between Harbor Springs and Cross Village, for about 20 miles. You'll encounter beautiful tree canopies, lake views, and charming small towns along the way.
Pure Michigan put together a list of places to stop along the way, so you can enjoy this short day trip to the fullest!
Pin me for later:
You might not have expected to find so many things to do in this northern Michigan paradise, but Traverse City certainly has plenty to keep you entertained. From the spooky to the charming and everything in between, you'll definitely have an unforgettable experience there.
Are you a Michigander? Let us know what your favorite spots are in your home state!