So you've got some vacation days in January and you're wondering where to spend them. Whether you're craving a winter wonderland or tropical bliss, these are 10 best places to visit in January around the world:
1. Montréal, Canada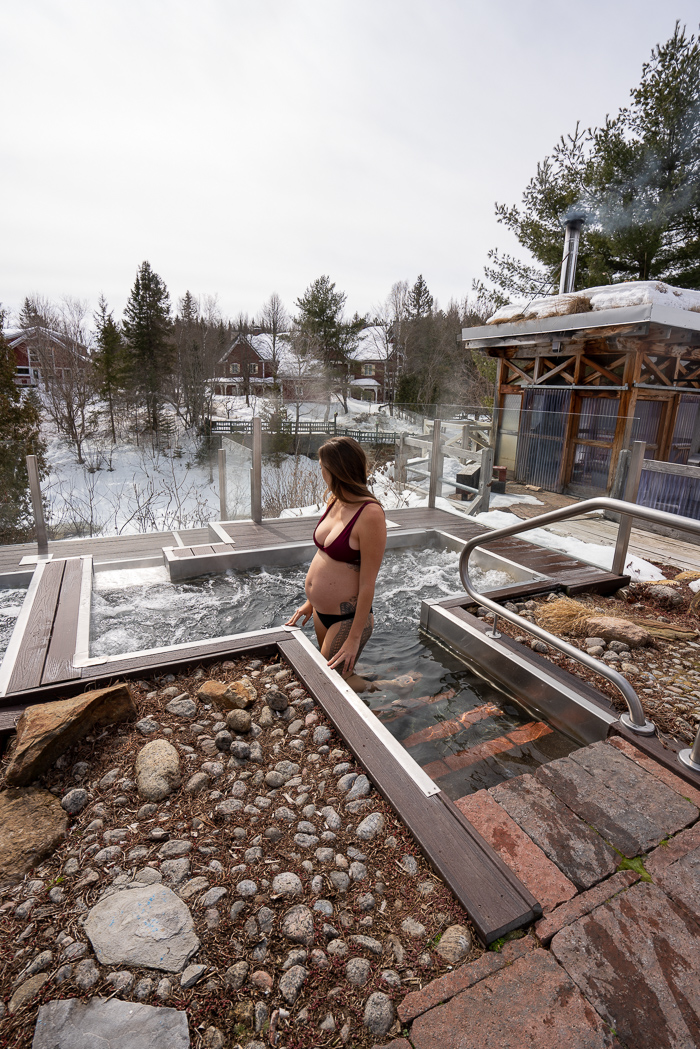 Montréal is the second largest city in Canada, located in the French-speaking province of Québec. It's like a taste of Europe without leaving North America, as the French influence plays an important role in the character of the city. Some buildings even date back to the 1600s!
Besides its unique history and culture, Montréal has a fun, hip spirit, with more than a hundred festivals throughout the year — many of which fall in the month of January — plus countless museums, tons of awesome street art, and live music galore.
Gorgeous landmarks and a thriving food scene will ensure that you'll have plenty to explore in between winter activities like ice skating and skiing through the city's massive park. Montréal is one of my favorite wintertime destinations, and January is prime time to visit.
2. South Africa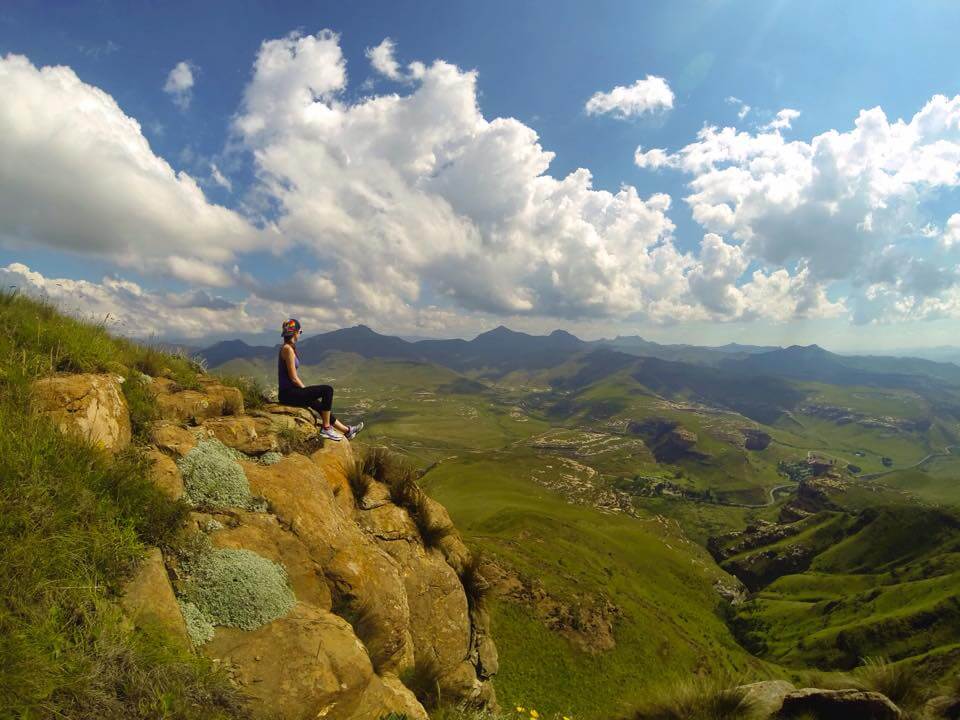 Nicknamed "the Rainbow Nation," South Africa is home to friendly people, diverse landscapes, and tons of adventure. North American winter is South African summer, so January means both good weather and low crowds, as the locals' summer break is usually already over by then. I recommend road-tripping from the red canyons of the Karoo and the wildlife of Golden Gate Highlands National Park to the rolling green hills of the Wild Coast and the vibrant city of Cape Town. South Africa has plenty that is just waiting to be explored!
3. Uganda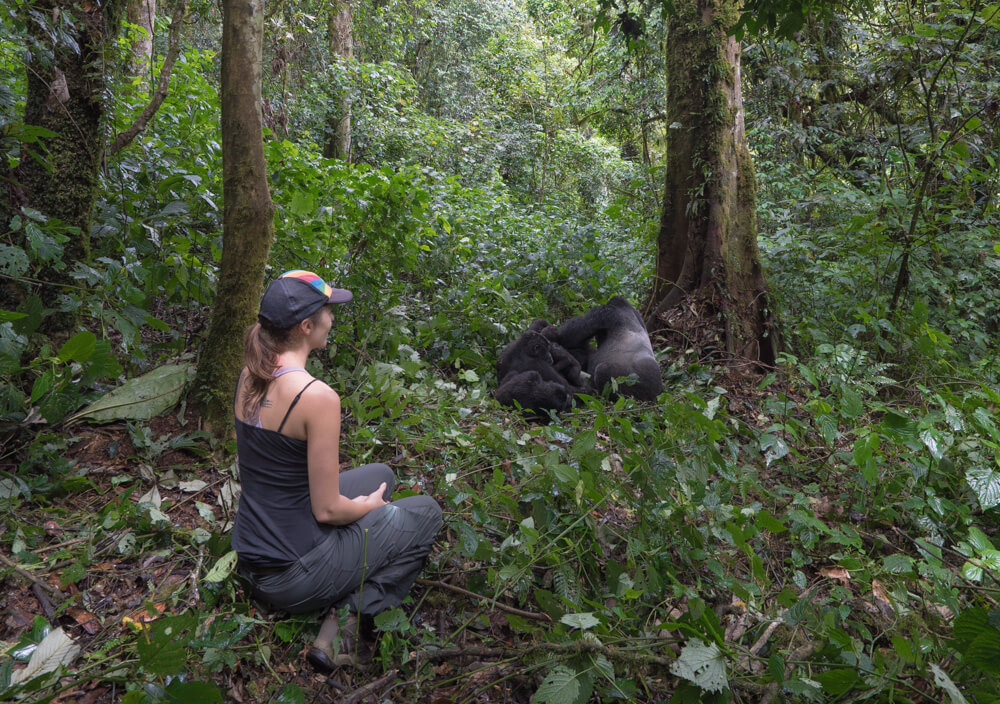 If you are dreaming of gorilla trekking, there are only three places in the world where you can: Uganda, Rwanda, and some parts of the Democratic Republic of the Congo. In Uganda, you can do it in Bwindi Impenetrable National Park, which is worth a visit even if you aren't going for the gorillas. Learn everything you need to know about gorilla trekking in Uganda here.
So, why January? Uganda is on the equator, so there are very few times of year that don't see heavy rains — but January is one of them. As it's the driest month of the year, it's the best opportunity to explore Bwindi, Akkra, or anywhere else in Uganda.
4. California Deserts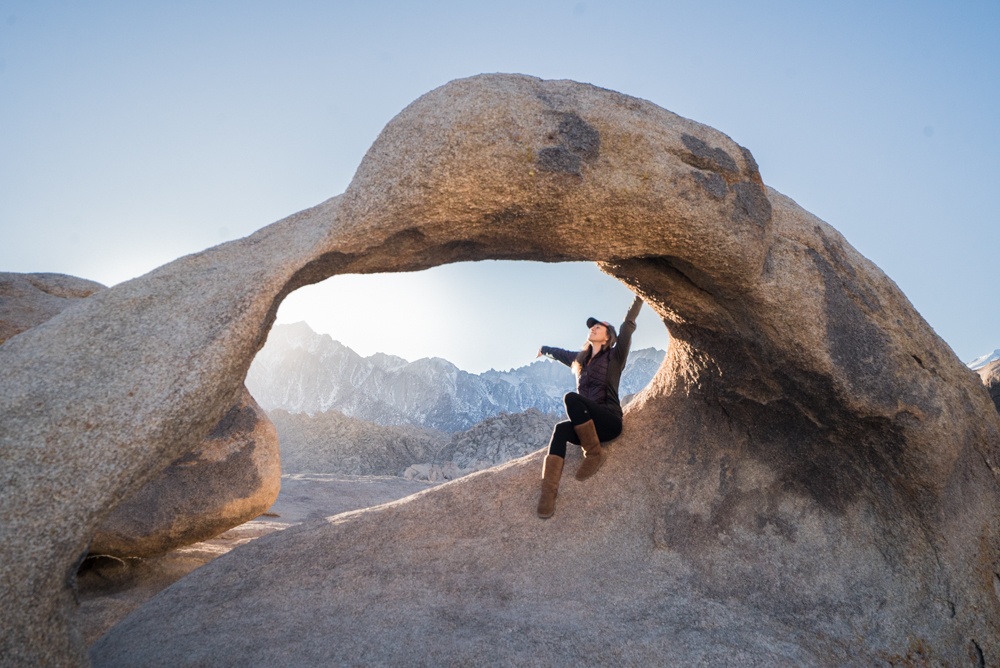 Did you know that 25% of the state of California is desert? January makes for the ideal time to explore areas like Death Valley, the Alabama Hills, Joshua Tree, and the Mojave, since a drop in temperatures in the winter means that they can actually be enjoyed during the day! (Not to mention: the Eastern Sierras covered in snow are a beautiful sight!)
If you're up for an adventure, follow my California deserts road trip, and you'll see cool rock formations like the one pictured, wind caves, lava tubes, and some amazing starry skies, as well as enjoy awe-inspiring hikes. Keep in mind, though, that even the desert can get very cold at night.
5. Patagonia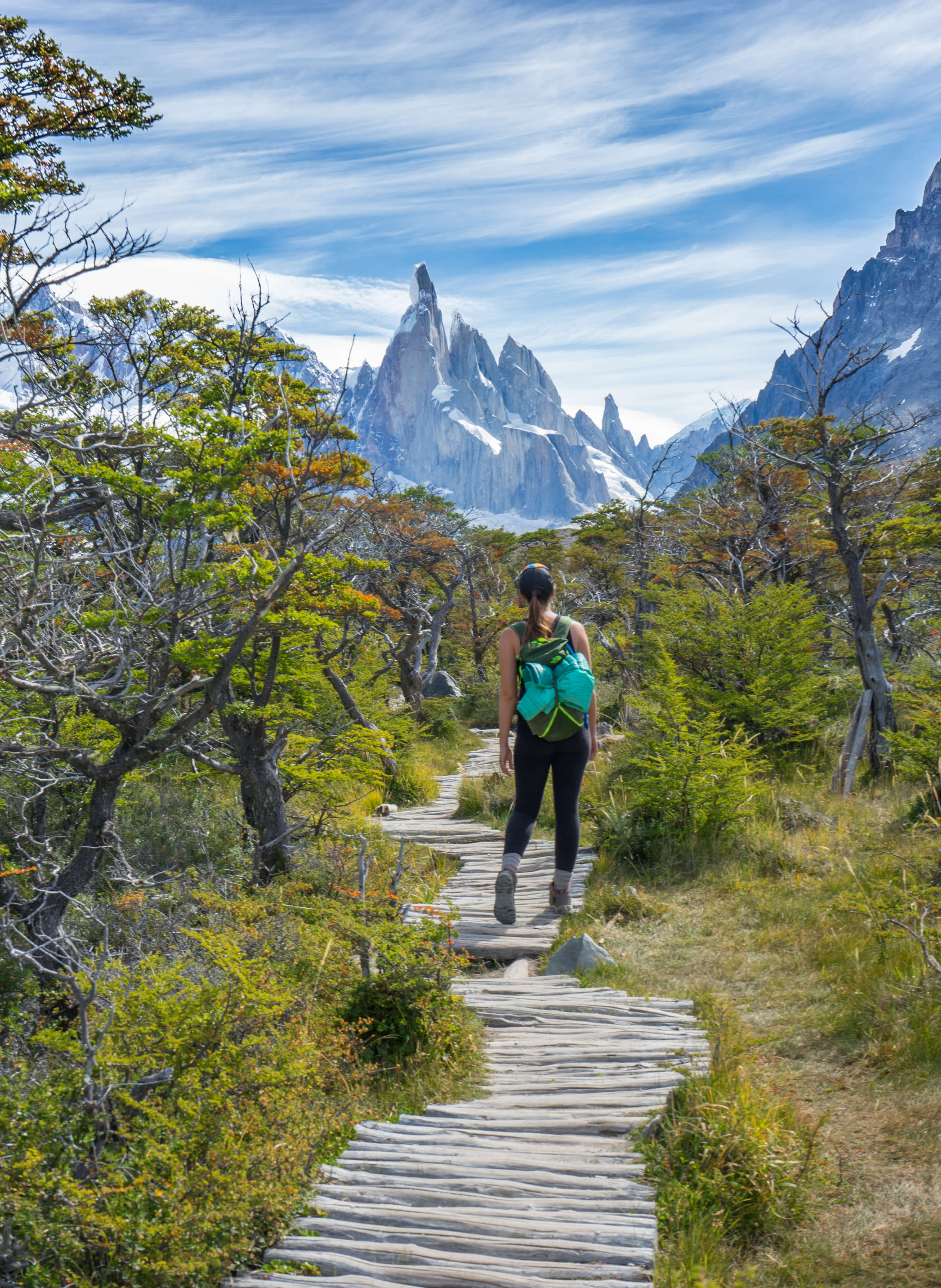 If you've seen me talk about Patagonia before, it's because I lead BMTM Women's Adventure Tours there! January would make a great time to visit, because it's right in the middle of Chilean/Argentinian summer. Although this is high season, the wide variety of activities available means that you will still be able to take full advantage of the region, perhaps the most stunning in all of South America! Hike, trek, camp, and rock-climb to your heart's content. Read the perfect Patagonia itinerary here.
6. Peru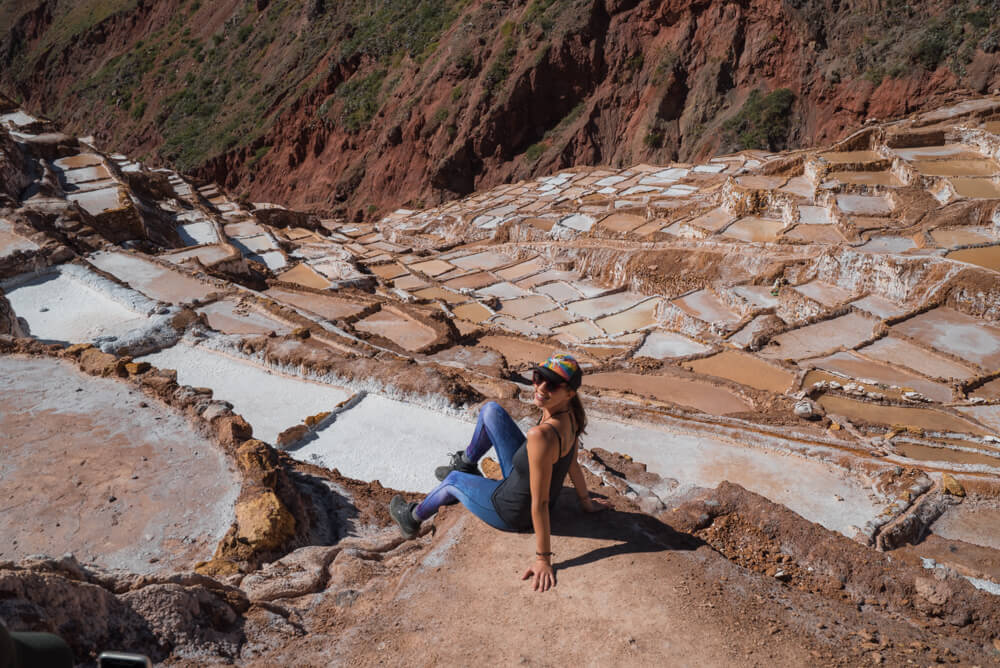 Peru is one of those countries that usually makes it to the top of backpackers' lists for its incredible scenery, culturally rich cities, and incredible archeological sites. This South American gem is full of adventure, and it's waiting for you this January. You can expect plenty of sunshine this time of year, as this month kicks off the dry season. Considering you'll want to spend most of your time outdoors, exploring places like Machu Picchu, Cusco, Huacachina, Rainbow Mountain, and the Peruvian Amazon, the sun is a welcome gift. Start planning your Peru itinerary here.
7. Aruba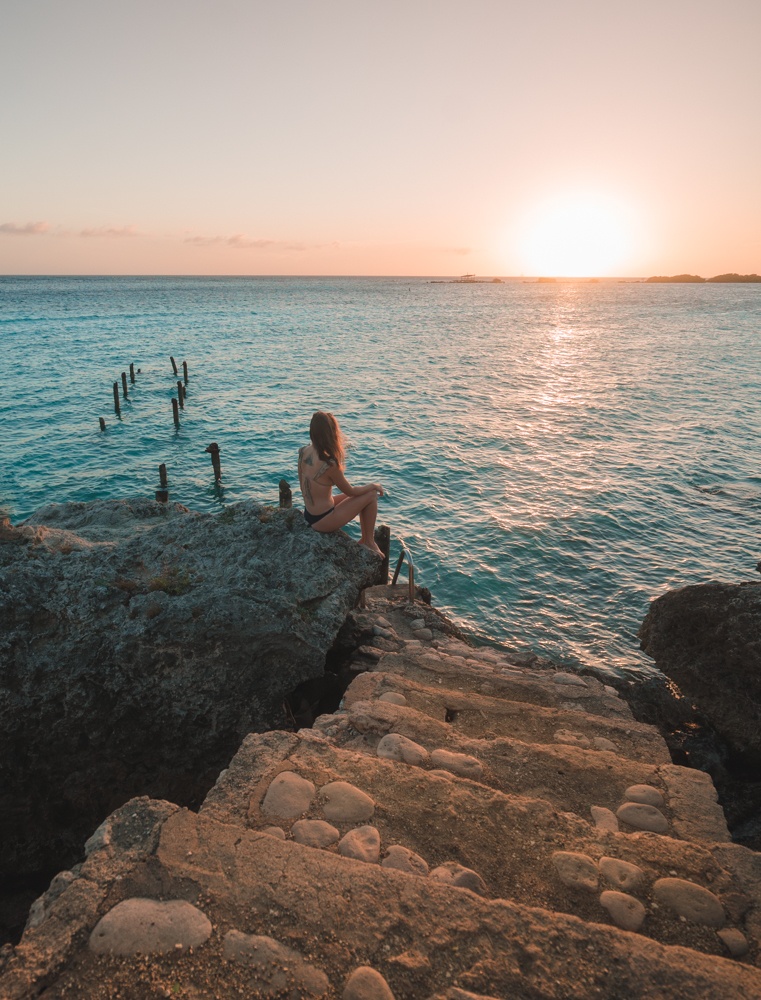 Dreaming of a tropical island paradise to escape to this winter? Look no further than Aruba. There's a lot to love about this small island nation, but let's start with the picturesque beaches. From the turquoise waves of Eagle Beach to the pink namesake birds of Flamingo Beach, you'll have your pick of where you want to spend your days on the sand.
January is in the middle of Aruba's dry season, and though it's a popular time to visit, it's much quieter than December. So if you're planning a solo trip this January, Aruba is a great choice. Find out why here. Don't miss out on this complete Aruba guide either.
8. Thailand, Cambodia, and Laos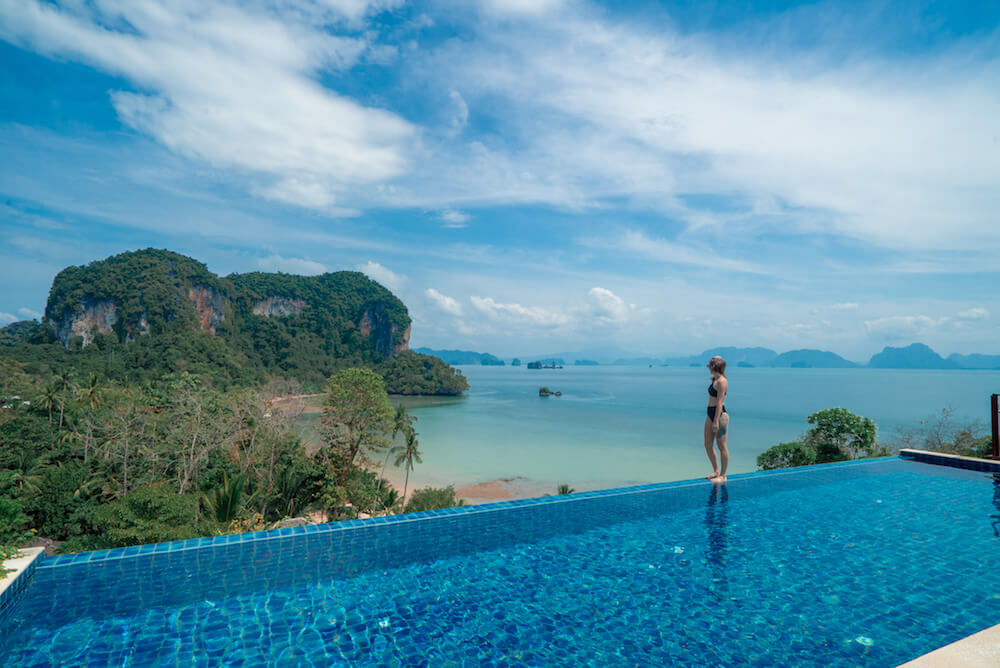 Thailand, Cambodia, and Laos each have their own unique character, but together, the trio make for a great Southeast Asia trip. With January right in the middle of the dry season and the winter holidays behind you, you should have good weather, and the crowds shouldn't be huge. Spend anywhere from a few days to a month or more exploring the waterfalls of Thailand, the caves and mountains of Laos, and the jungle and temples of Cambodia. You'll find that both Laos and Cambodia are less crowded and touristy than Thailand, but each brings something different to the table, so they're all worth visiting!
9. Philippines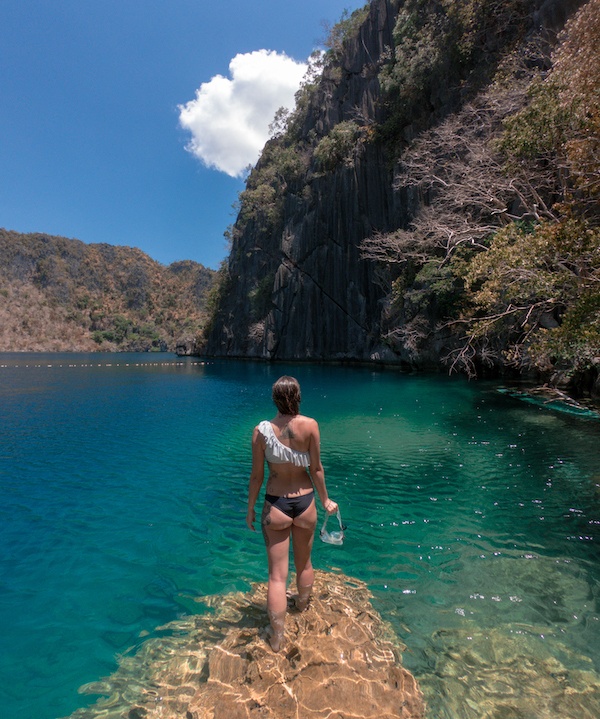 January is the optimal time for island-hopping in the Philippines, because it's the middle of dry season and there's plenty of warm sunshine. From Coron to El Nido and many other idyllic islands, you'll find some of the bluest waters. If you're into diving, the Philippines has ideal conditions this month, and it's also the beginning of whale shark season. Start planning your Philippines itinerary here.
10. Vietnam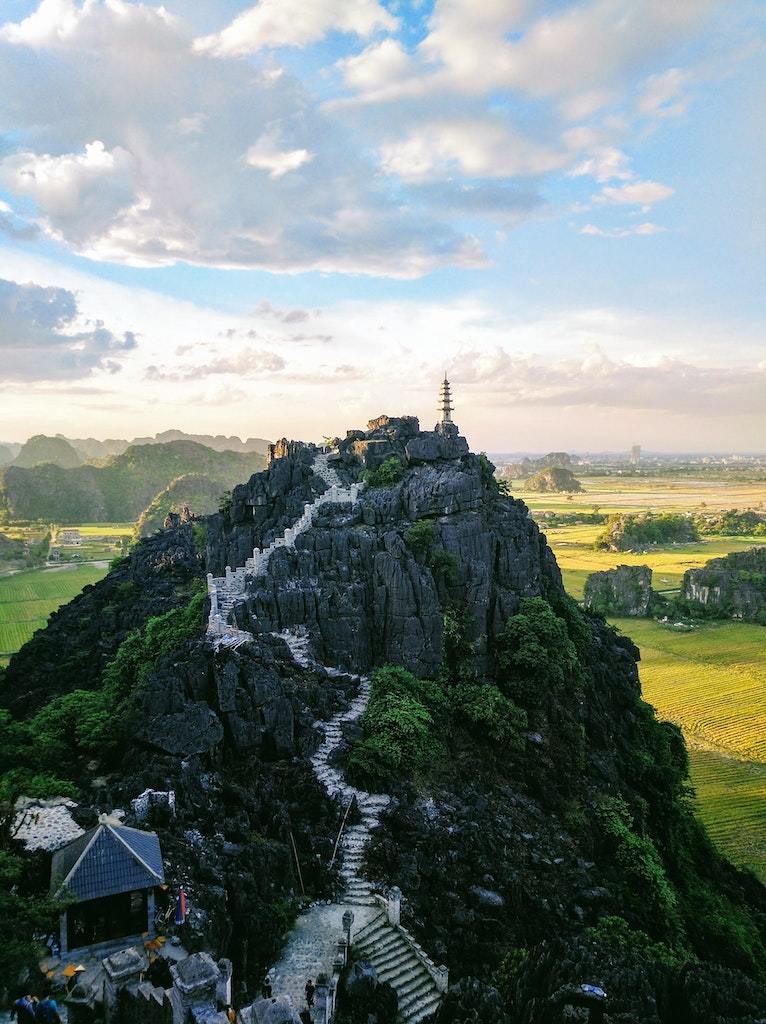 Vietnam has long been a backpacker's paradise because of its cultural richness, gorgeous landscapes, delicious food, and low prices. Chances are, this incredible country is already on your bucket list, but have you considered visiting in January?
There are a couple of reasons why that's the best time. First of all, the weather is fantastic; it's the dry season, so you can expect warm and sunny days without as much humidity as the rainy season. January is also when Vietnam's most significant celebration happens, the Lunar New Year or Tết Nguyên Đán. This vibrant holiday runs for about a week, with extravagant parties and street festivals throughout the country. You're in for a treat when you visit in January, no doubt.
Find more ideas on how to spend your time in Vietnam here.
11. Singapore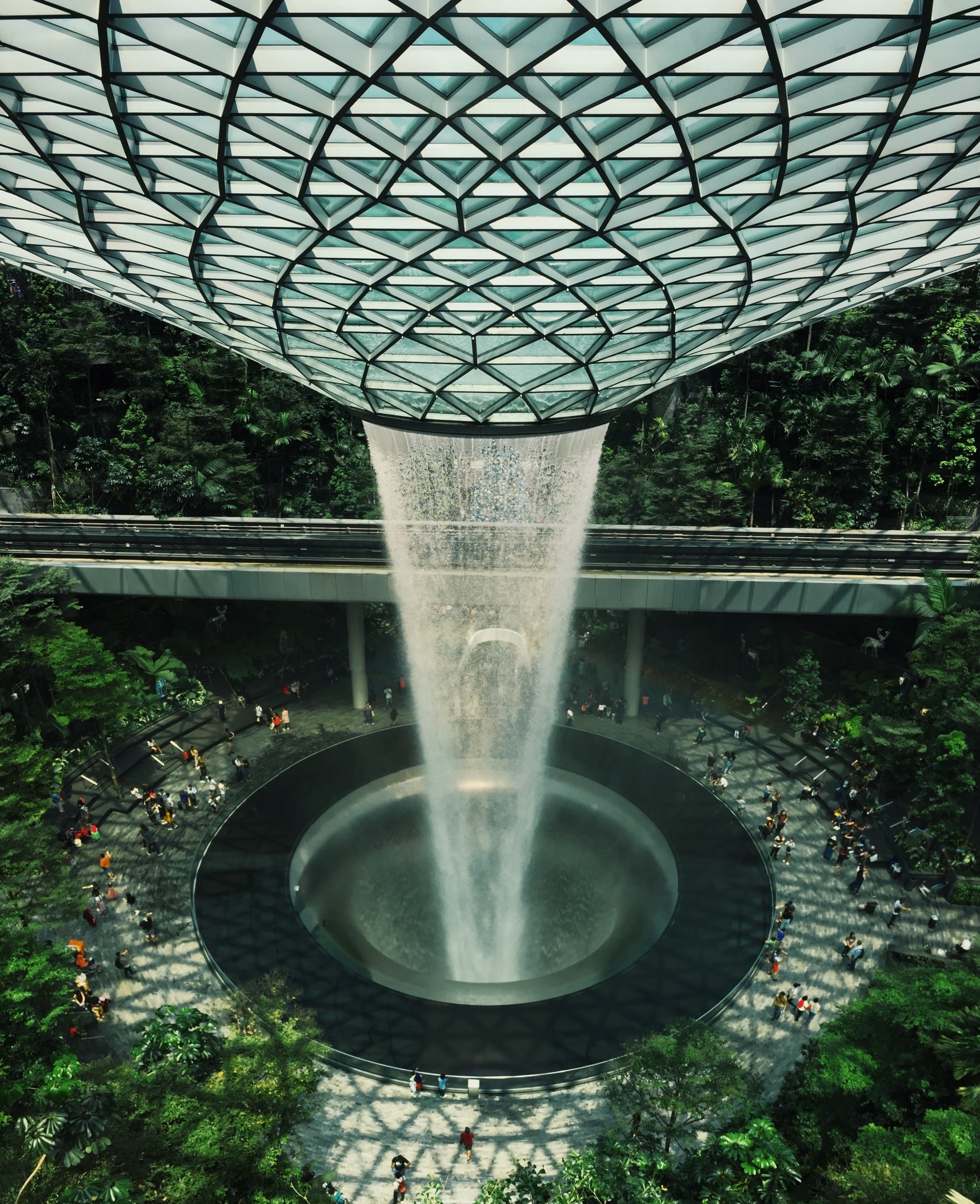 Any time of year is a good time to drop in on Singapore. Its jaw-dropping architecture and modern amenities are a sight to see, and the food scene is one of the best in the world. January is especially ideal, because the city hosts the legendary Singapore Art Week. Plus, this year (2023) Chinese New Year falls on January 22, meaning the city will be in full celebration mode all month long.
If you're turned off by Singapore's reputation of being an expensive destination, check out these 10 free things to do there. You can also find a local's guide to Singapore here.
12. South Island, New Zealand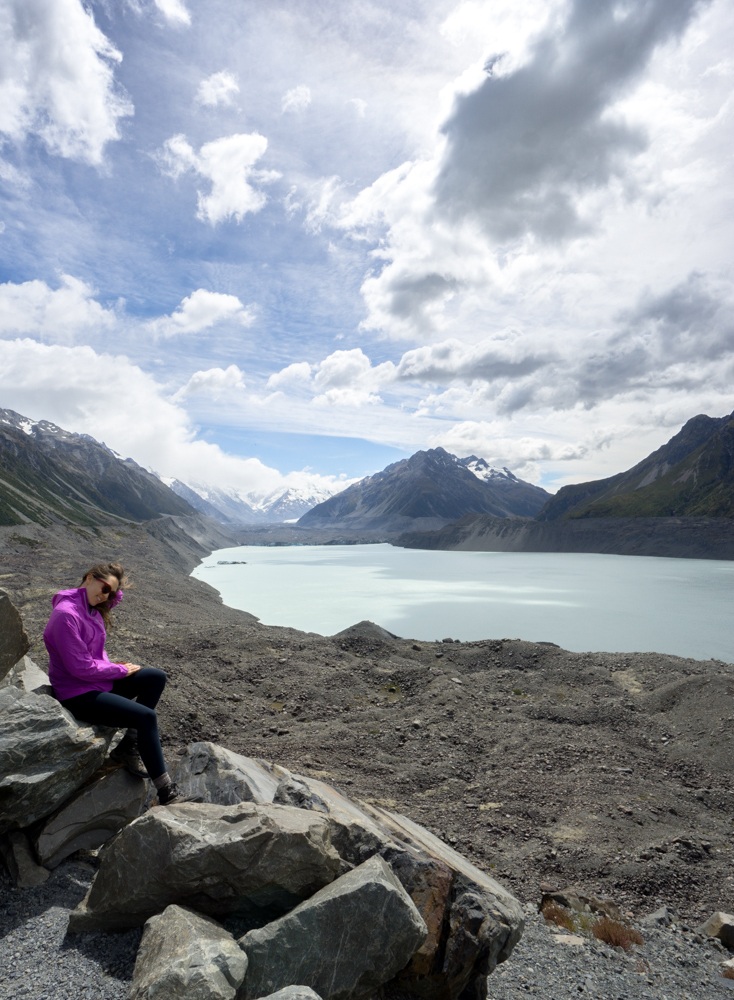 January is the heights of summer in New Zealand, making it just the right time to explore. If you're dying to get outdoors during wintertime in the Northern Hemisphere, the South Island is one of the best places to do so. It offers some spectacular hikes, gorgeous blue lakes, and a rugged coastline fit for a postcard.
Since January sees some of the best weather of the year, make sure to plan your trip well in advance to avoid price spikes. Start planning your South Island itinerary here.
13. Oahu, Hawai'i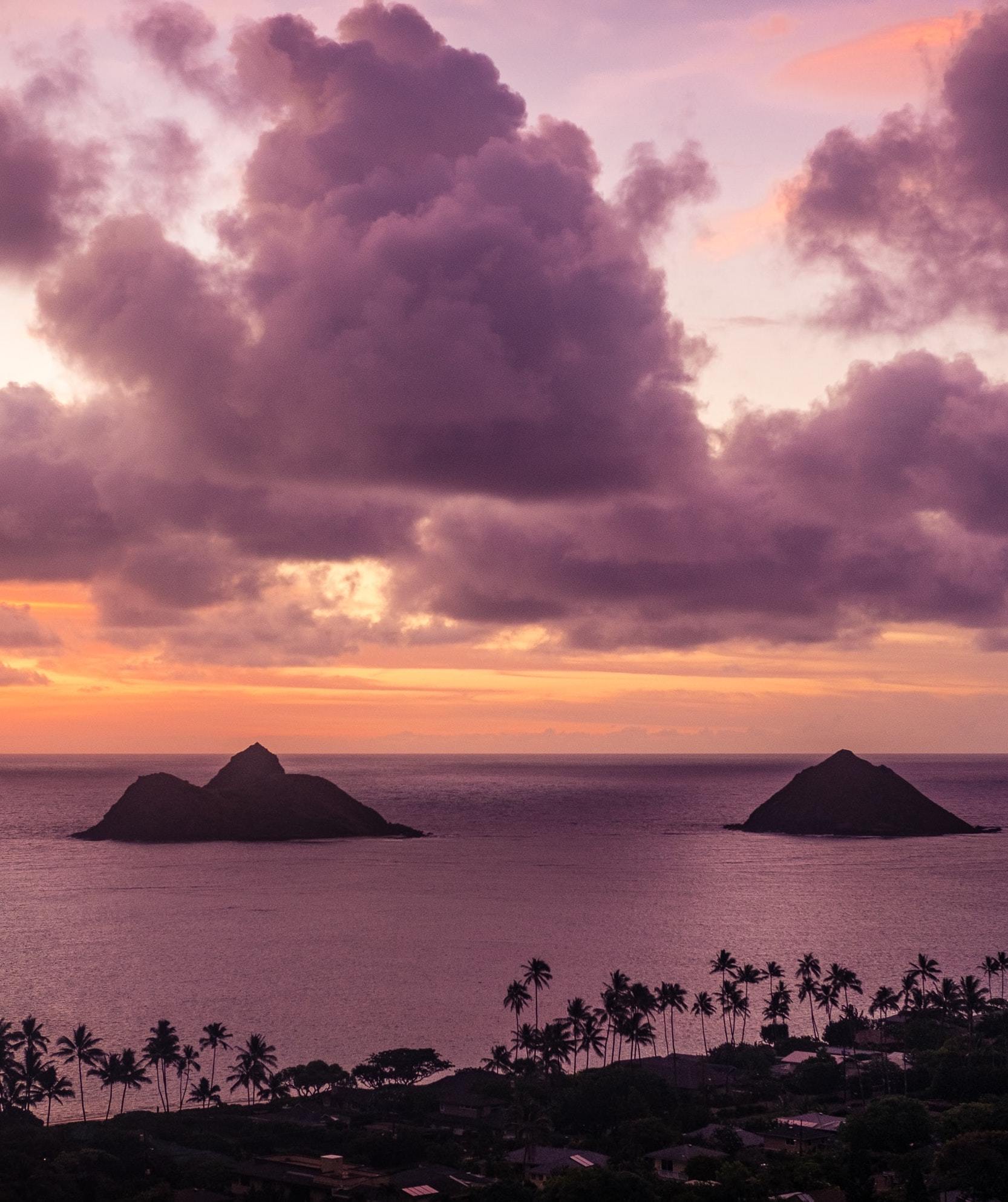 If winter wonderlands aren't your jam this January, consider embarking on a tropical escape to Oahu. Since December is one of the rainiest months on the island, a January visit means you'll be able to see more abundant waterfalls. Some of the best are Manoa, Lulumahu, and Aihualama. January is also peak surfing season on Oahu, so it's the perfect time to take a surf lesson.
Perhaps one of the biggest perks of all is the lower prices, since it's low season this time of year, so you can score a deal on accommodation and flights. Considering how much there is to do on Oahu, these savings mean you'll have more to spend on activities.
14. Mammoth Lakes, California
Mammoth Lakes is more than just an idyllic skiing destination for eager snow lovers. This area of California high up in the mountains has some breathtaking sights that take on a magical essence in the winter. Snow-capped peaks, sparkling trees, and steam rising up from hot springs create a stunning atmosphere that is at its best in January.
From exploring the Hot Creek Geological Site to riding a gondola up Mammoth Mountain, there's plenty to do in Mammoth Lakes in the wintertime. Sure, you might want to hit the slopes, but that's just the tip of the iceberg here.
15. Lake Tahoe, California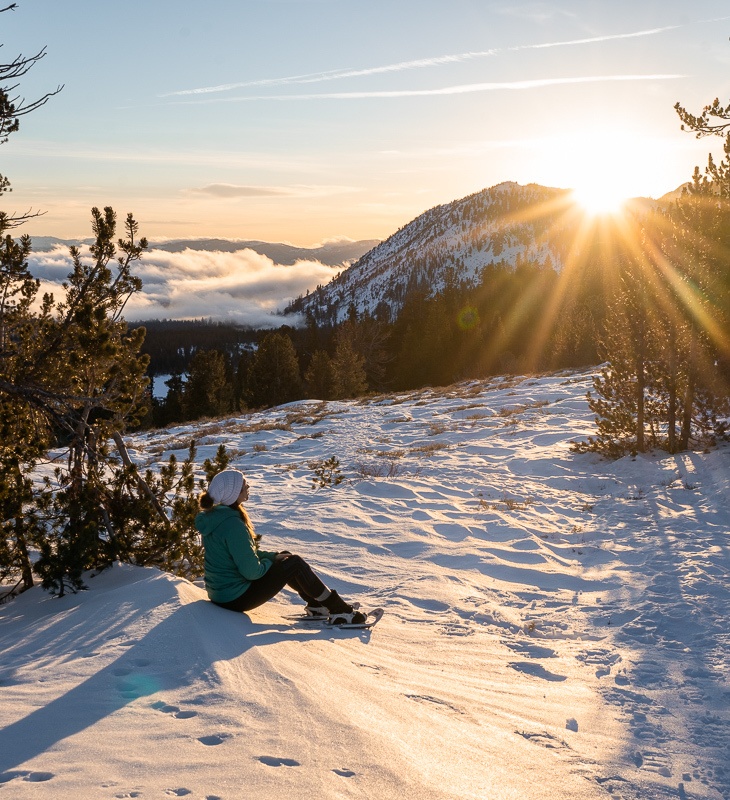 If you thought California was all about sunshine and beaches, think again. Lake Tahoe is a dream in January, with freshly fallen snow and plenty of wintry bliss. As it's one of the best places in the US to ski, Lake Tahoe has some superb choices when it comes to resorts. One of the best is Heavenly Mountain Resort, which has slopes for beginners or advanced skiers.
There are other stellar activities to enjoy, like snowshoeing, snowmobiling, and sleigh riding. If that gets you excited to visit this January, check out this list of wintry activities in Lake Tahoe.
16. Nevada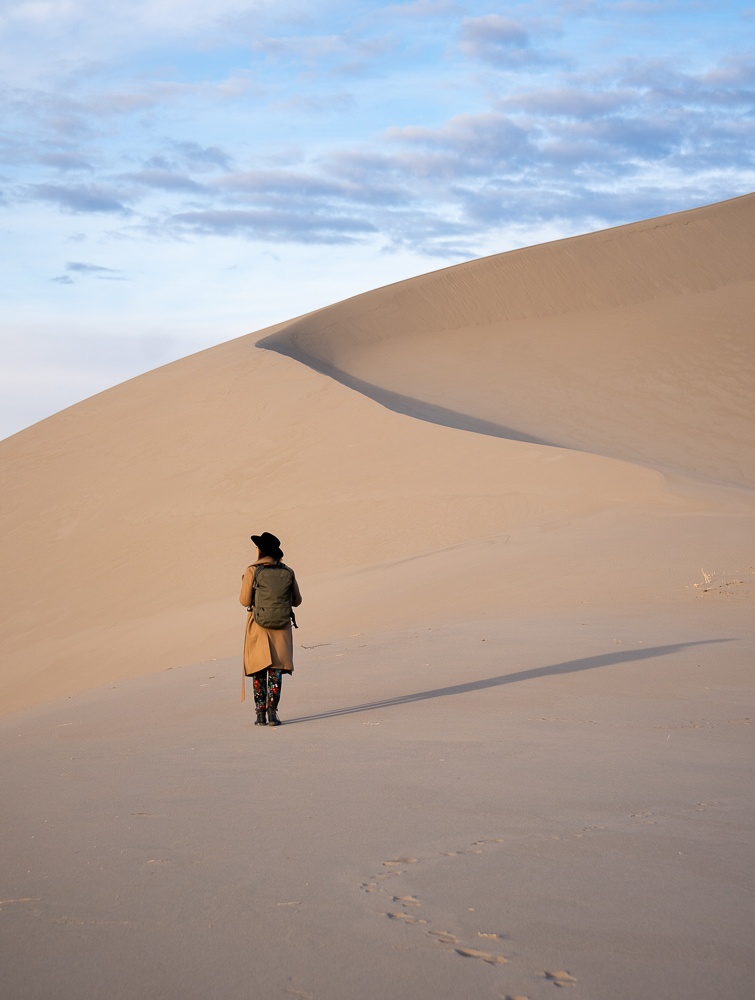 There's so much more to Nevada than the Las Vegas Strip. If you haven't explored the Battle Born State, consider doing so this January. Most of Nevada is covered in desert and many parts are simply too hot to enjoy in the warmer months, so January's cooler temperatures make it the ideal time for destinations like Death Valley, Red Rock Canyon State Park, and Valley of Fire State Park, all of which are a day trip from Las Vegas.
Nevada's desert landscapes and rock formations are stunning any time of year, but in January, you have the chance to see them with a delicate blanket of snow, which makes for an even more impressive sight. Consider taking a road trip through Nevada, using this list of things to do as your guide.
17. Big Bend National Park, Texas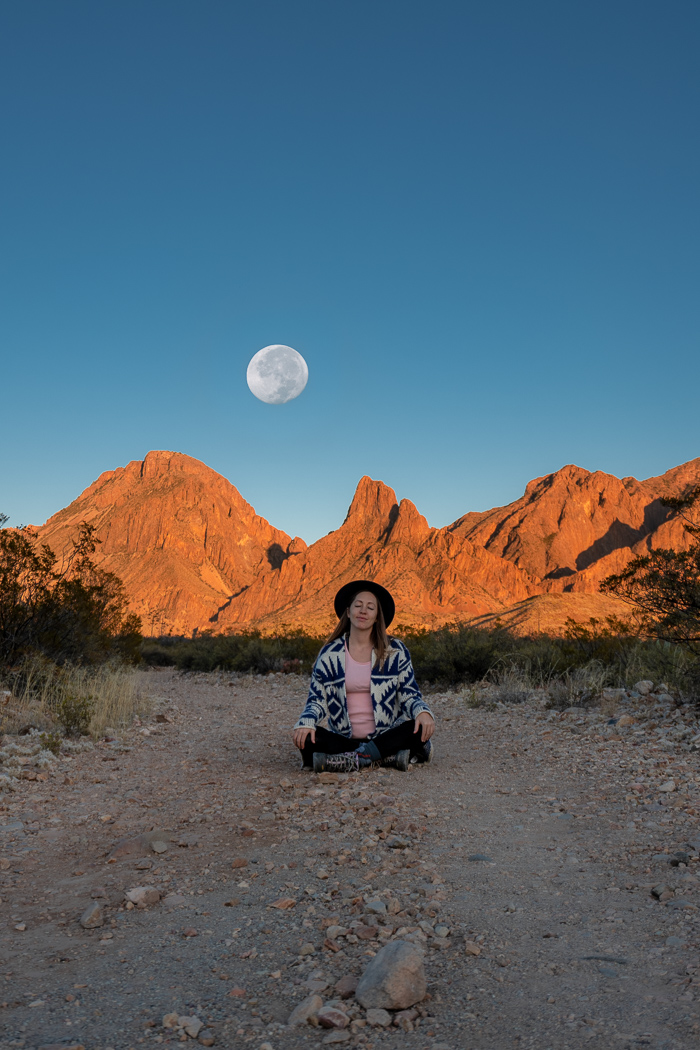 Let's face it: Texas doesn't ever really get that cold in the winter. January is its coldest month, but temperatures rarely dip below 40 degrees.
The state's Big Bend National Park is perhaps one of the most underrated in the country. Even during high season, from February to April, the crowds are sparse compared to more popular parks like Yosemite, Yellowstone, or the Great Smoky Mountains. Visiting Big Bend National Park in January means you'll find plenty of solitude and those quintessentially Texan, wide-open spaces. January is also prime time for stargazing in West Texas, so take advantage of those clear skies to soak up the incredible nighttime views.
18. The Bahamas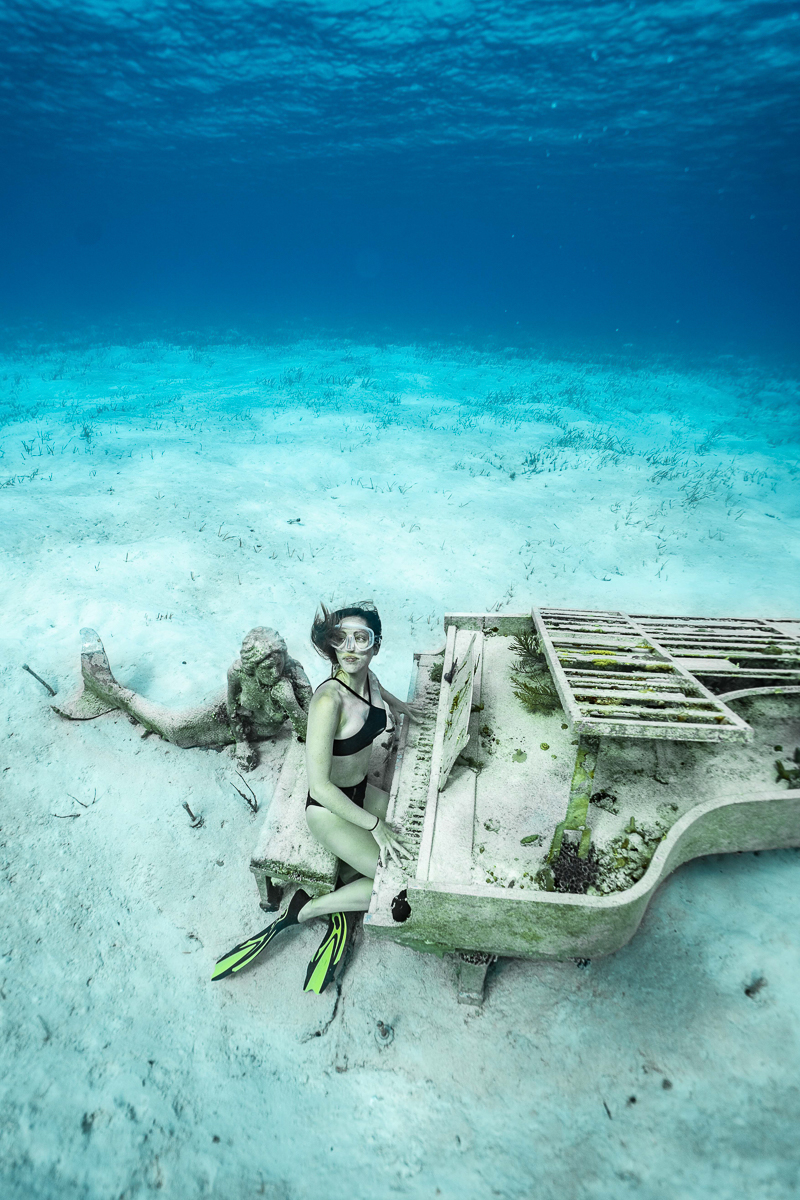 When it comes to obvious island getaways, few places come to mind as quickly as the Bahamas. There are more than 700 islands and cays to choose from, but my favorite is Staniel Cay. This tiny island is part of the Exumas, a chain most famous for its swimming pigs. Not only can you hang out with these gentle animals, but you can also swim with nurse sharks.
If this is at the top of your list of where to go in January, don't miss out on this list of things to do in the Bahamas so you can amp up your itinerary.
19. The Maldives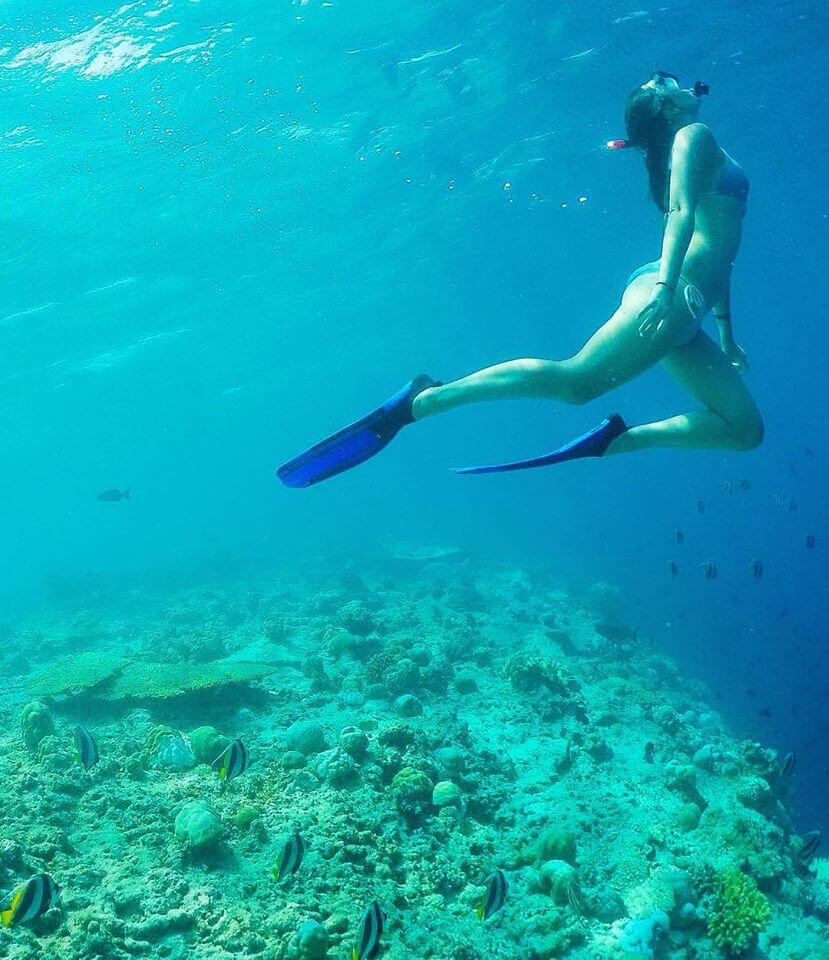 January is the ultimate time to visit the Maldives, because of optimal weather conditions that amplify its beauty. At this time of year, you'll have ample opportunities to snorkel, dive, and check out the blue whales that migrate here. Although you won't be the only traveler with the bright idea to go to the Maldives during this month (it is high season, after all), the beautiful weather is worth it. If you're turned off by the higher prices on accommodation and flights, though, you can find other ways to save money on your trip to the Maldives here.
20. Zipolite, Mexico
Home to Mexico's only legally nude beach, Zipolite is one of the most unique beach destinations in the country. It's also my favorite beach in the state of Oaxaca, because of the huge swaths of sand and perfectly surfable waves.
Zipolite is also one of the most laid-back coastal towns, and the hype hasn't caught on yet. Even during high season in January, it still remains relatively quiet compared to other Mexican beaches. This month sees little rain, too, so you can bet on enjoying the warm sunshine while you chill out on the beach.
Find out what else there is to do in Zipolite here.
21. Baja California, Mexico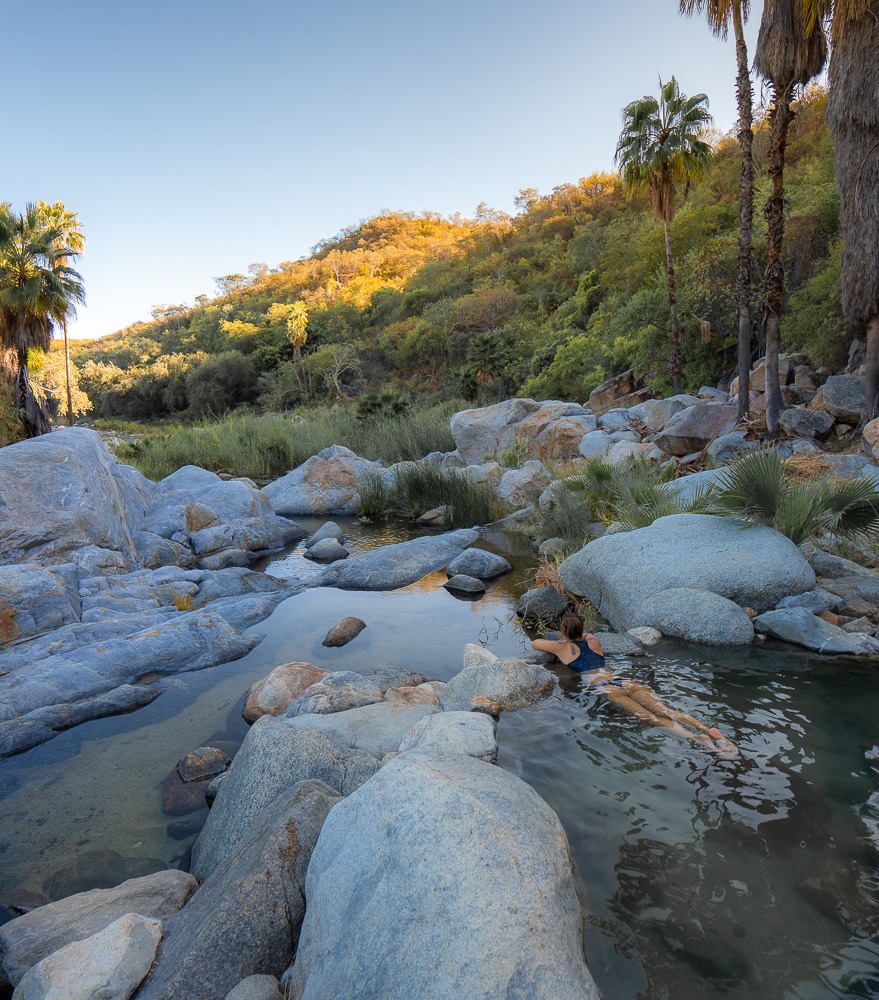 If you're dying for a warm and sunny road trip this January, look no further than Baja California in Mexico. Known for its huge expanses of soft, sandy beaches and dramatic, rocky cliffs, Baja is a welcome escape from chilly, cloudy winter weather.
Though many travelers stick to Cabo San Lucas and La Paz, there are plenty of other hidden gems, like the Santa Rita hot springs and Santiago. Since January is peak season for tourism here, finding these "secret" places feels like a treat.
Find out how to get the most out of your Baja California road trip here.
22. Dominical, Costa Rica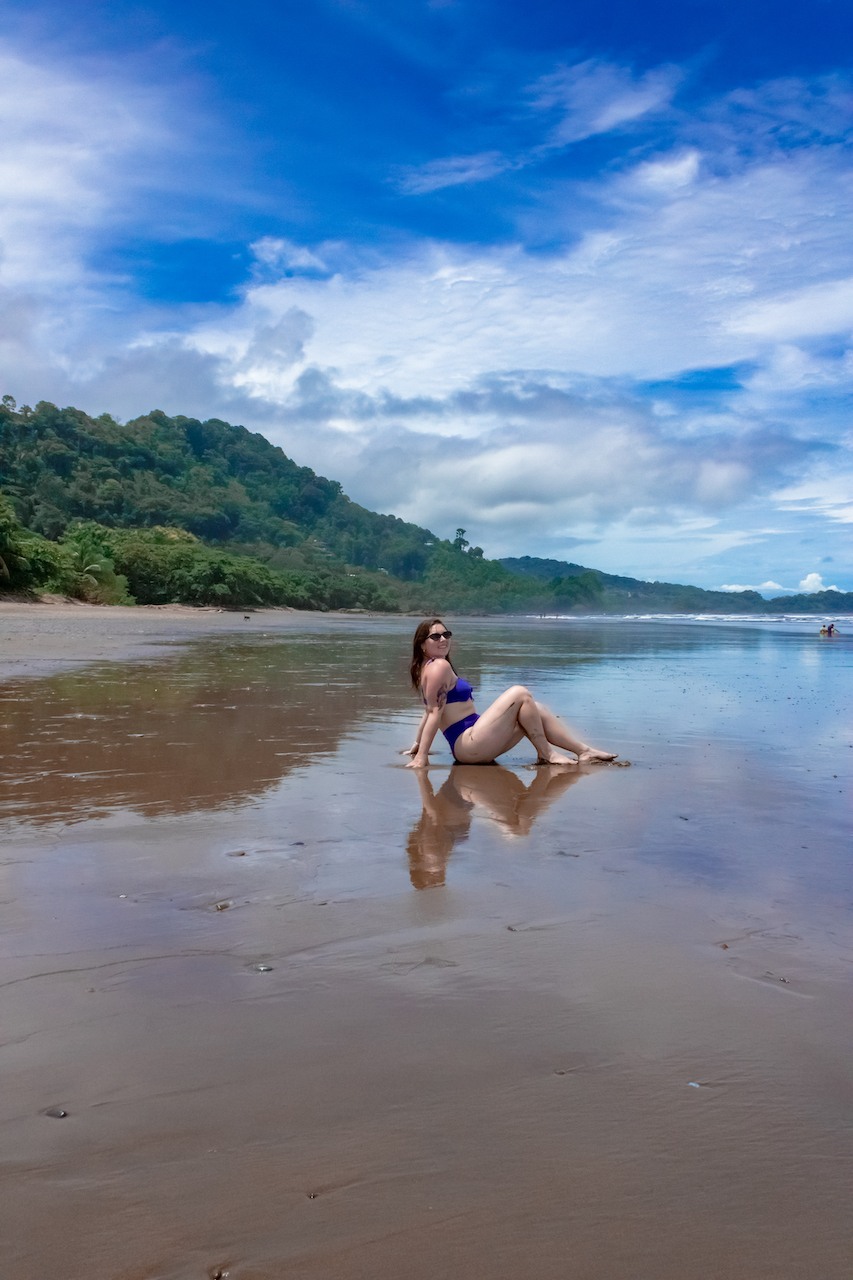 Choosing the best beach in Costa Rica is no easy feat, but my favorite goes to Dominical on the Pacific coast. This chill town is right between two uber-popular destinations: Manuel Antonio and Uvita. I love the easy-breezy vibe here and watching surfers in the distance while I relaxed on shore.
January is the optimal time to visit Dominical, as there's abundant sunshine and little rain. Sure, it's high season in Costa Rica this time of year, but it doesn't get as crowded in Dominical as in other, more popular beach towns.
23. Scotland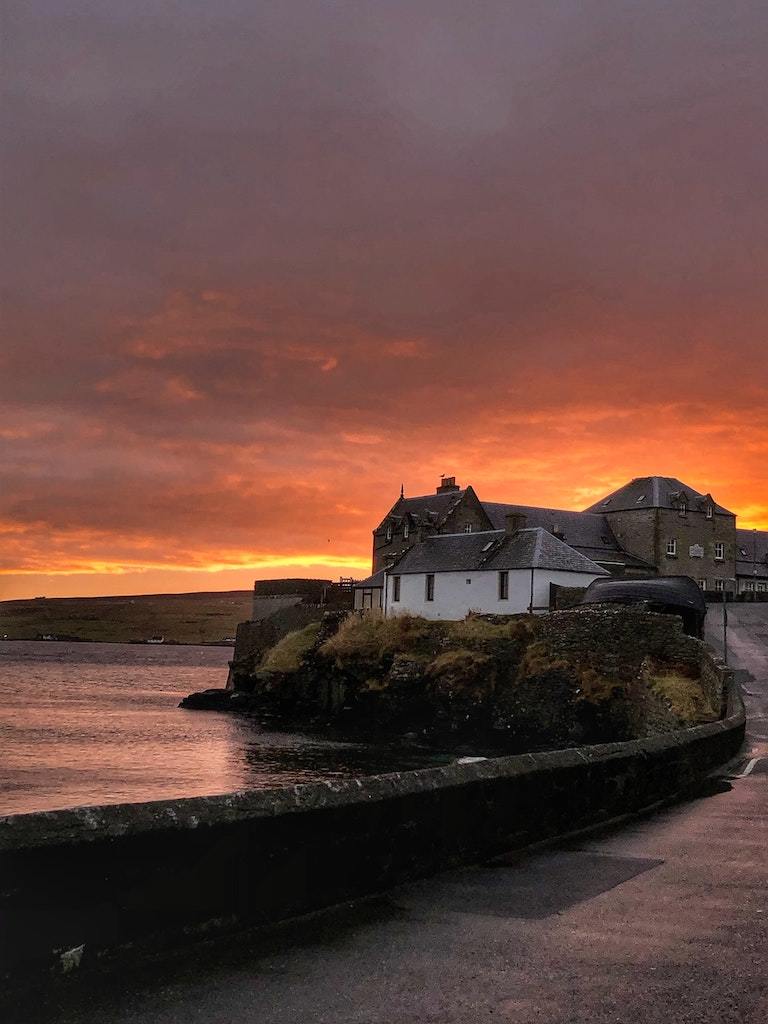 Every January on Scotland's Shetland Islands, 12 fire-focused festivals take place during the Up Helly Aa celebration. This spectacle of fiery torches and mystical parades is nothing short of spectacular, attracting visitors from all over the United Kingdom and beyond to bear witness to one of the longest-standing traditions in the country. This is the ideal January adventure for travelers who love being immersed in a different culture.
24. Budapest, Hungary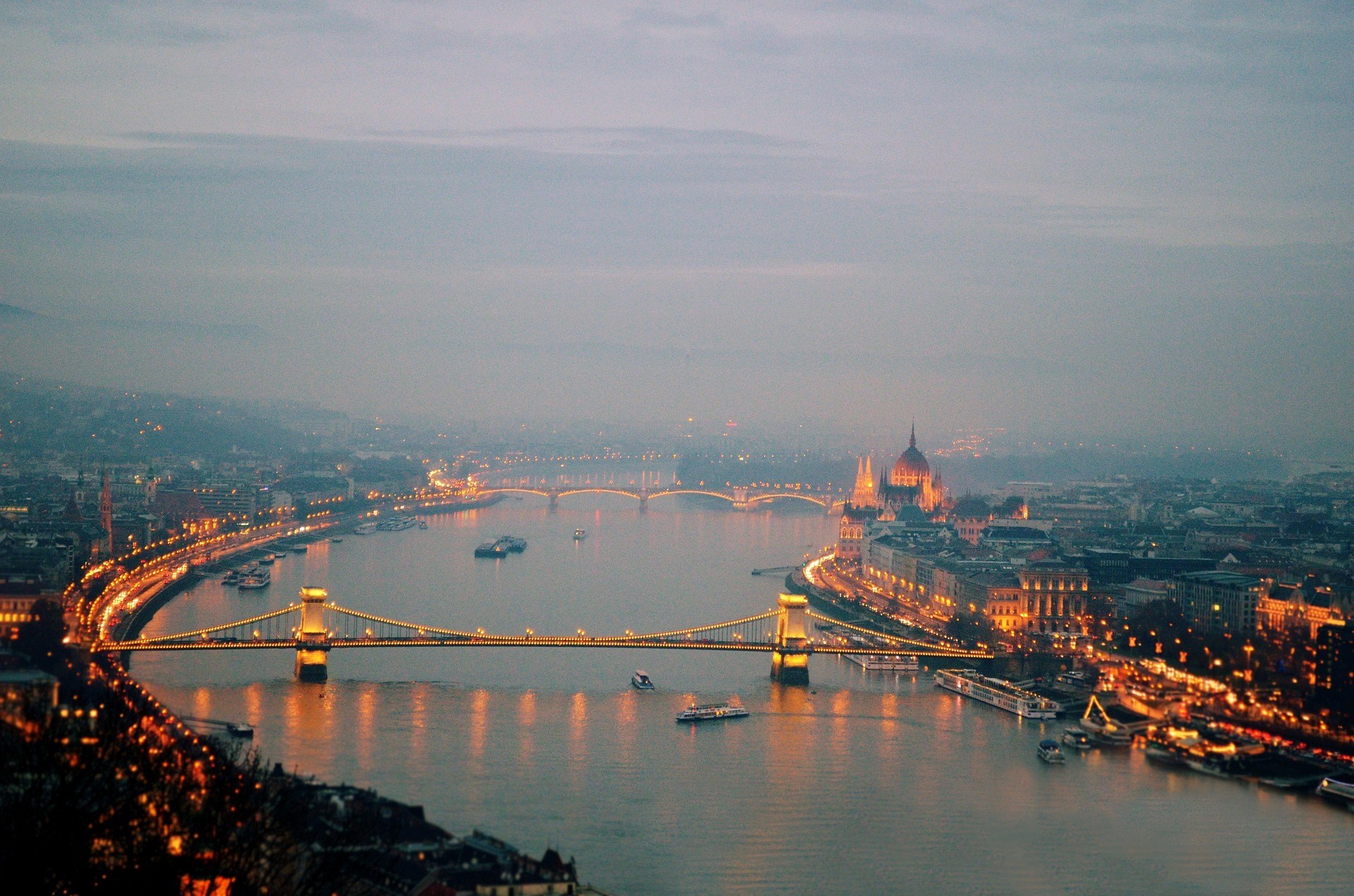 There are a number of perks to traveling Europe in January: the off-season means that prices are the lowest they'll be all year, tourists are few and far between, and a blanket of the white stuff makes everything look like a snow globe. Budapest, specifically, makes for one of the best January destinations because of its abundance of indoor activities. You could spend weeks on end exploring its more than 200 museums, as well as castles, elaborate churches, and other landmarks.
If you care to venture outside, go ice skating on the huge frozen lake in the city park and — perhaps the coolest activity on this list — enjoy the great number of thermal baths! Even though temperatures will be in the 30s Fahrenheit with lots of clouds, you won't see much rain and snow, and the Old World charm of this beautiful city is well worth wearing a big coat for!
25. Finnish Lapland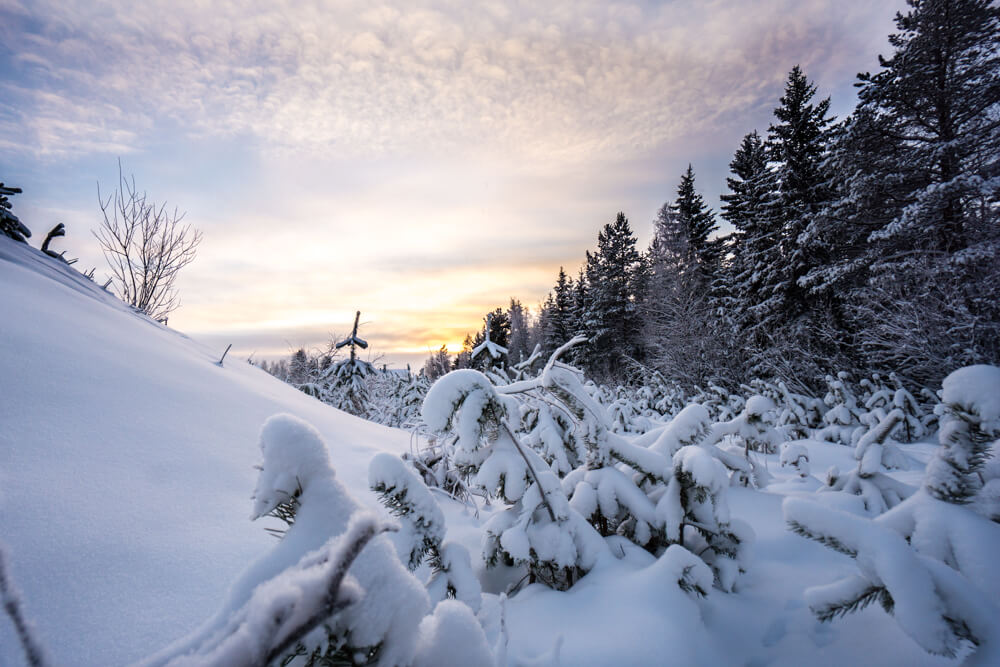 The region of Lapland in the northernmost part of Finland is perhaps the closest you could ever get to a winter wonderland. Not only does the stunning snowy landscape look like a scene out of a Hallmark Christmas movie, it allows for some unique adventures, like snowmobiling, dogsledding, and even a ride in a reindeer-drawn carriage. January is the perfect time of year to stay in an ice hotel, try out a sauna, and look for the northern lights in Lapland!
26. Germany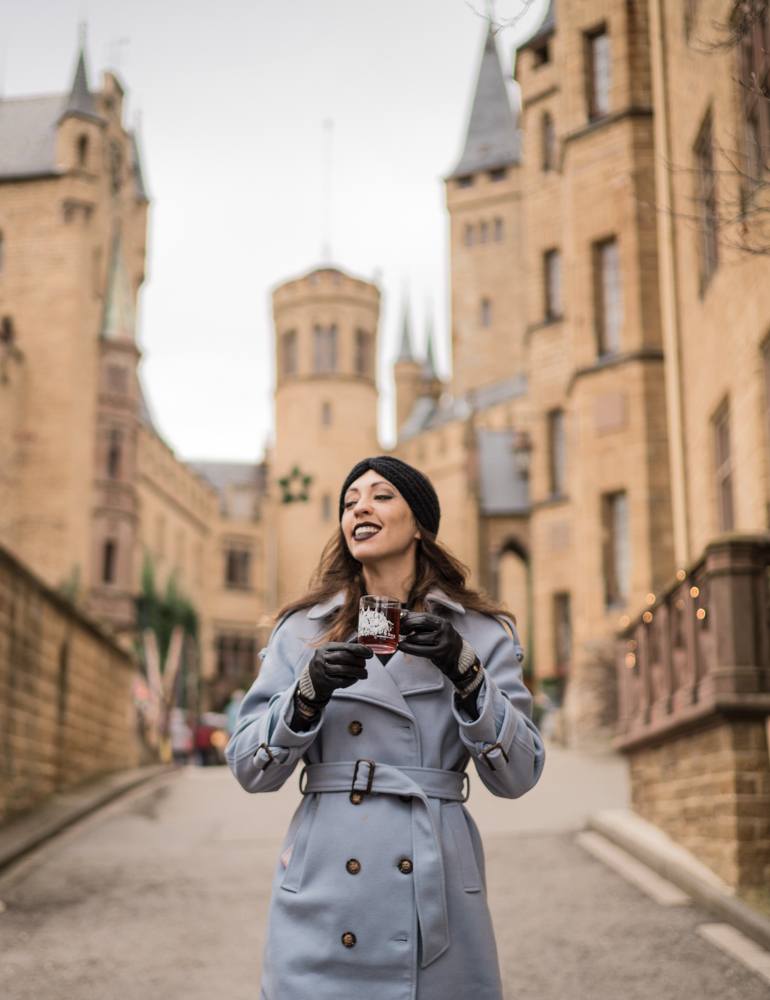 Although January is the coldest, darkest month of the year throughout Germany, it's still a fantastic time to visit. The Christmas season has passed, so in January you can snag a deal on accommodations, as it's the low season for tourism. The country also has a magical quality in the winter, with snow-dusted castles and glittering icy forests. It's also a great chance to go skiing or snowboarding on the Zugspitze, Belchen, and Harz Mountains.
Find more ideas for how to have an epic winter adventure in Germany here. Staying in Berlin? Find the best winter activities in Berlin here.
27. The Dolomites, Italy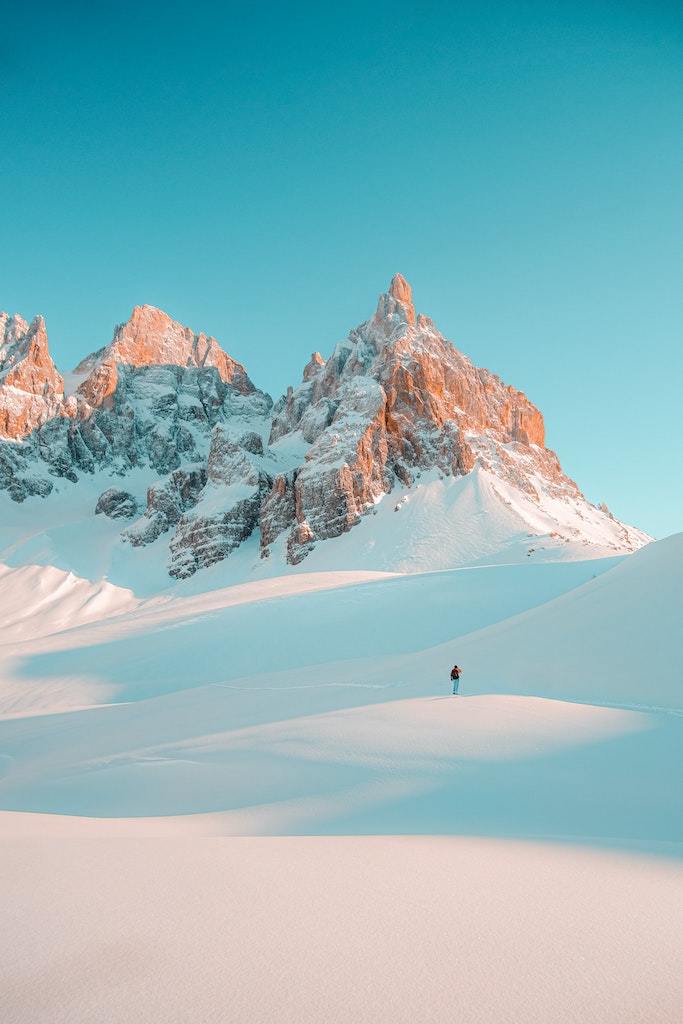 Looking for a European ski paradise? You'll find it in the Dolomites. Though not as popular as the nearby Swiss Alps, this range is a favorite among powder enthusiasts because of the optimal skiing and snowboarding conditions during the month of January, as well as the jaw-dropping scenery.
To get the most out of your trip, I suggest starting your adventure in Venice and taking the incredibly scenic Great Dolomites Road to get there. You can choose from dozens of excellent ski resorts, with a collective total of around 1,200 kilometers of runs. One of the top-rated resorts is Alta Badia, which is suitable for skiers and snowboarders of all levels.
28. Park City, Utah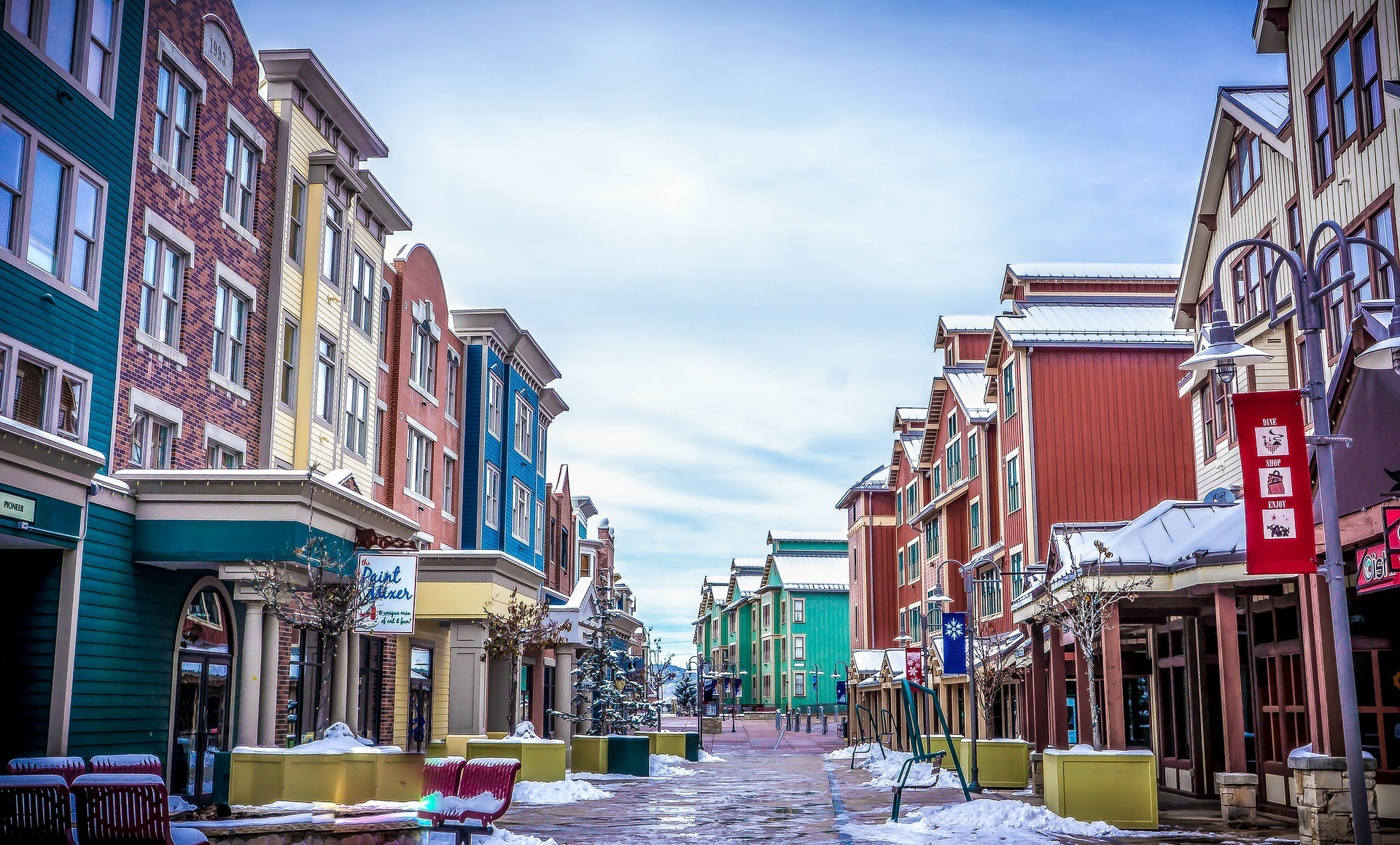 If you're at all familiar with Park City, it's probably because you've heard that it's Ski and Snowboard Central. Well, the rumors are true: Park City makes a fantastic destination for winter sports. That's not all this cool mountain town has to offer, though: from a bustling food and drink scene to a quaint downtown with an abundance of shops and galleries, it's hard to get bored here.
Perhaps the most unique thing to do is check out Utah Olympic Park, home to the 2002 Winter Olympics. There, you can go bobsledding at more than 70 miles per hour and even ride a tube down one of the ski jumps! Now that's an adventure you can't have anywhere else, which is why Park City is one of the best destinations in January.
If you want to expand your trip, consider making it a stop on a longer road trip through Utah. From the red rock arches near Moab to the hoodoos in Bryce Canyon, you're sure to have an epic adventure.
29. Sydney, Australia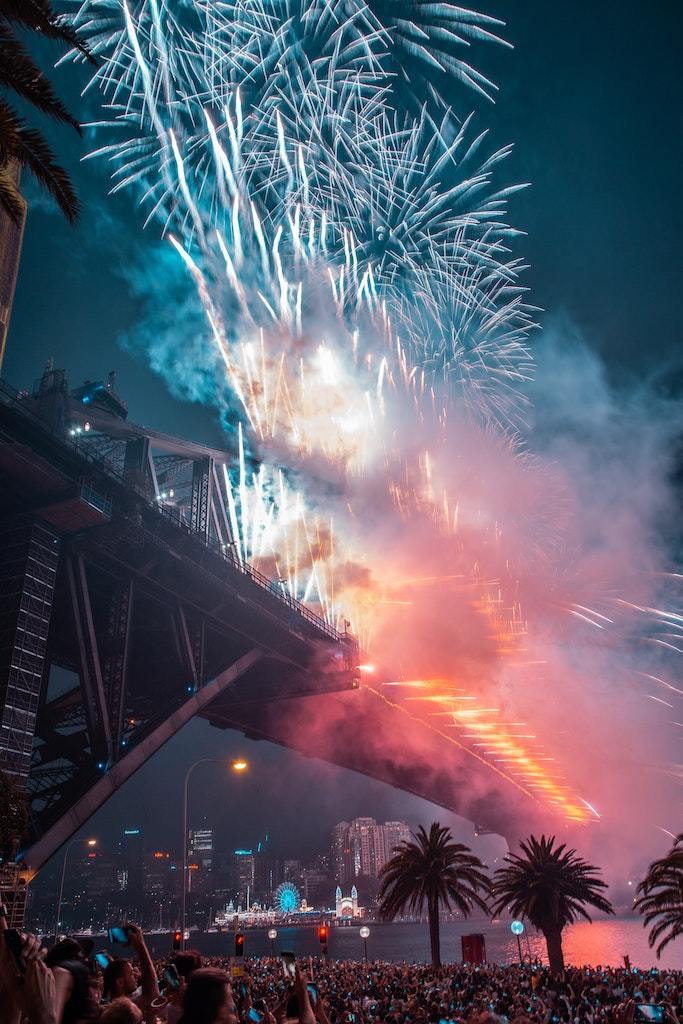 If you want to witness one of the most epic New Year's celebrations in the world, head to Sydney, Australia. Aussies are actually among the first to ring in the new year because of the nation's position on the globe, which means celebrating here is extra special. Not only that, but it's summertime Down Under, meaning you'll get to enjoy the fireworks display without shivering in the cold, like you might in the Northern Hemisphere.
30. Dubai, United Arab Emirates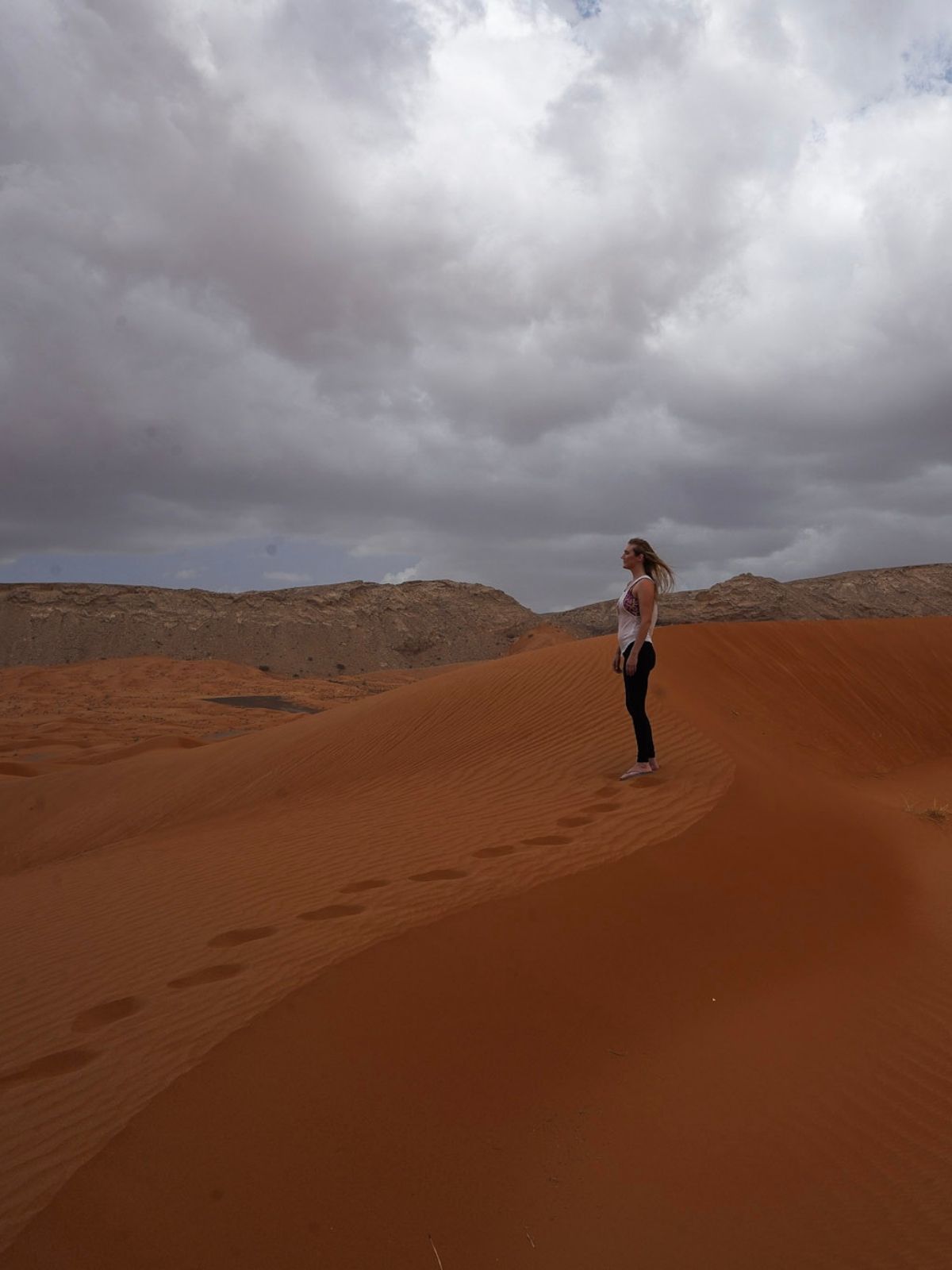 As one of the most lavish destinations in the world, Dubai is a great pick if you're looking for luxury this January. Since this desert oasis is warm 365 days of the year, why not enjoy a dose of heat and sunshine? Many travelers love Dubai for its impeccable displays of modern architecture, world-class museums and galleries, and abundant food and nightlife scene.
If you're wondering if Dubai is suitable for a solo trip this January, check out this guide for female travelers. You can also find the best things to do in Dubai here.
***
What destinations are on your list of the best places to visit in January?