With the end of the year comes a new world of travel possibilities. You can spend December fully embracing the chill of the season, or find a warm getaway if that's more of your style! Good thing the United States offers opportunities for travelers of all types, with destinations scattered throughout the country.
Starting from the West Coast heading east, here's a list of the top 26 destinations to visit this December:
1. Joshua Tree National Park, California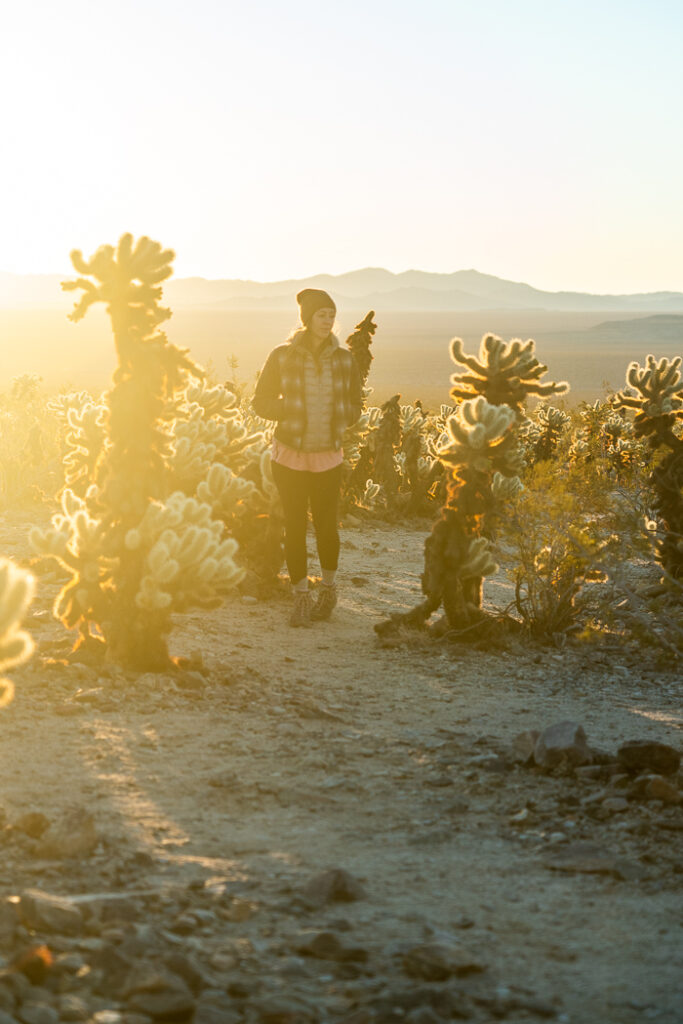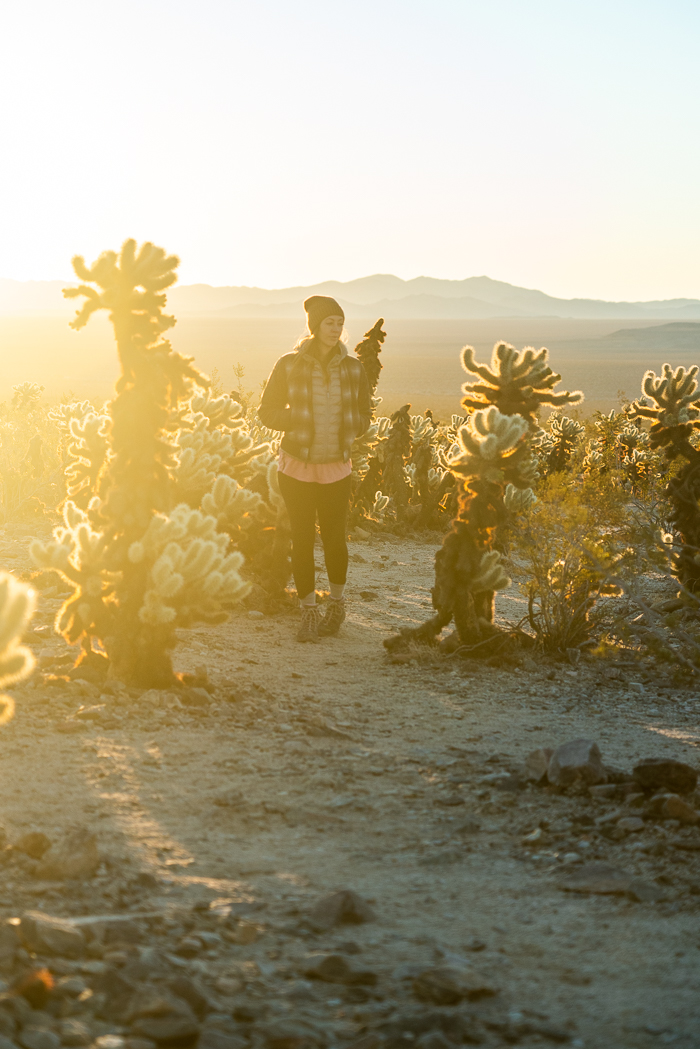 Winter is without a doubt the best time to visit the deserts in California. Joshua Tree National Park is one of the best places to visit in the colder months. The park's temperatures lower on average by December to a range of near 40 degrees F overnight to near 60 degrees F by afternoon, which makes daytime hiking and rock climbing infinitely more enjoyable than the unbearable summertime heat.
Deserts make up around a quarter of the state, so there are plenty of other areas to visit in December. Check out this BMTM post for some of the best deserts to visit in California.
More of California's hidden places here:
2. Mendocino County, California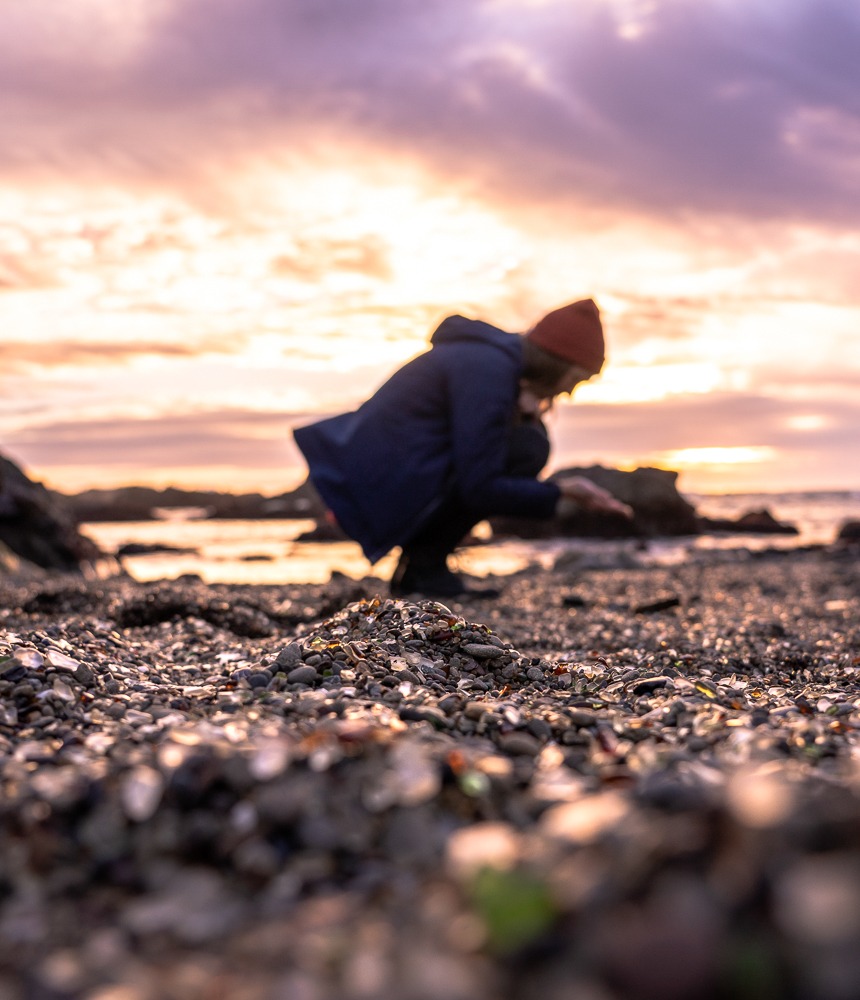 Mendocino County in California is famous for having weather reminiscent of eternal spring and December sees chilly temperatures that are cold enough to bundle up for, but warm enough to be able to get outside and enjoy the area's moody California coastline.
Fort Bragg is part of Mendocino County and is home to the legendary Glass Beach, which gets its name from the layer of colorful sea glass that washes up on its shore. In Mendocino, you can check out Jug Handle State Natural Reserve, Van Damme State Park, Mendocino Headlands State Park, and other stunning natural areas. Mendocino County is the perfect December getaway for nature lovers and anyone who loves the cozy vibe of the beginning of winter.
3. Death Valley National Park, California & Nevada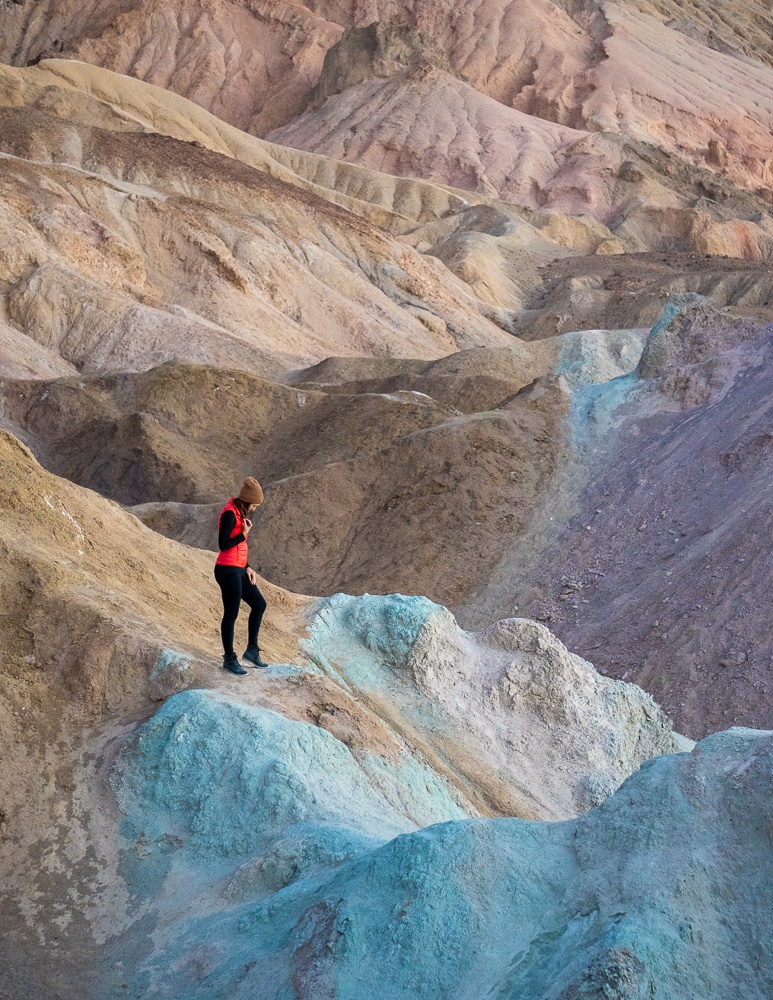 If you've been dying to check out Death Valley (see what I did there?) but are a little nervous about its famously scorching temperatures, consider going in December! All throughout the winter months, Death Valley sees a dip in its usually high temps, making it much more enjoyable for hikers.
Death Valley National Park is home to some seriously out-of-this-world landscapes that you definitely don't want to miss out on. From the colorful Artist's Palette to the stunning Golden Canyon, there's plenty to see and do in Death Valley. Even though December is one of the best times to visit this incredible national park, it's not typically crowded, so you can enjoy some of the best spots in the park without worrying about overwhelming crowds cramping your style.
4. Sun Valley, Idaho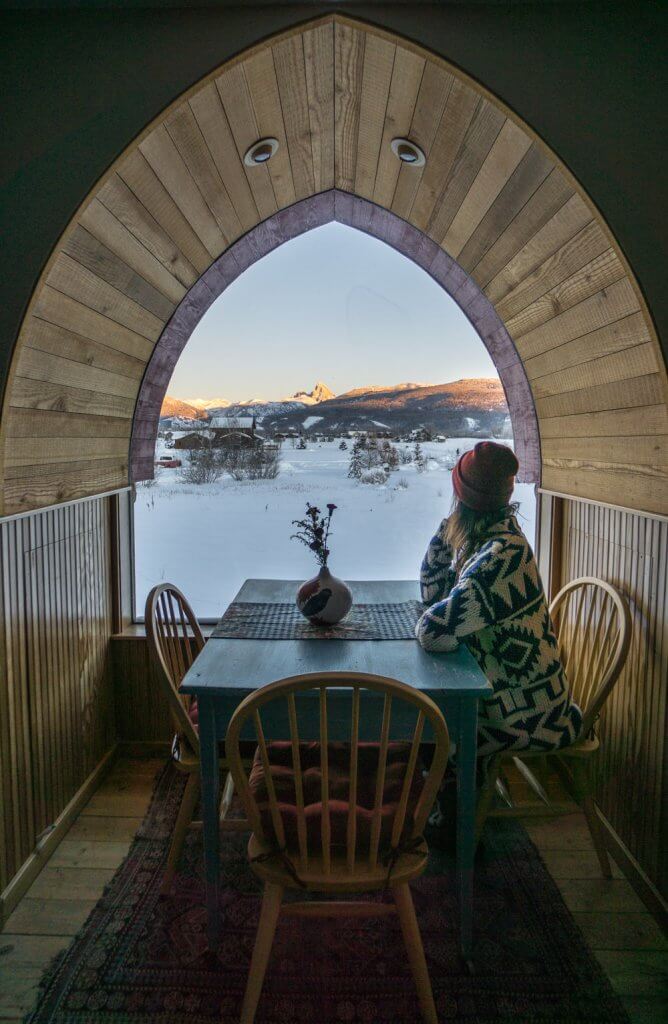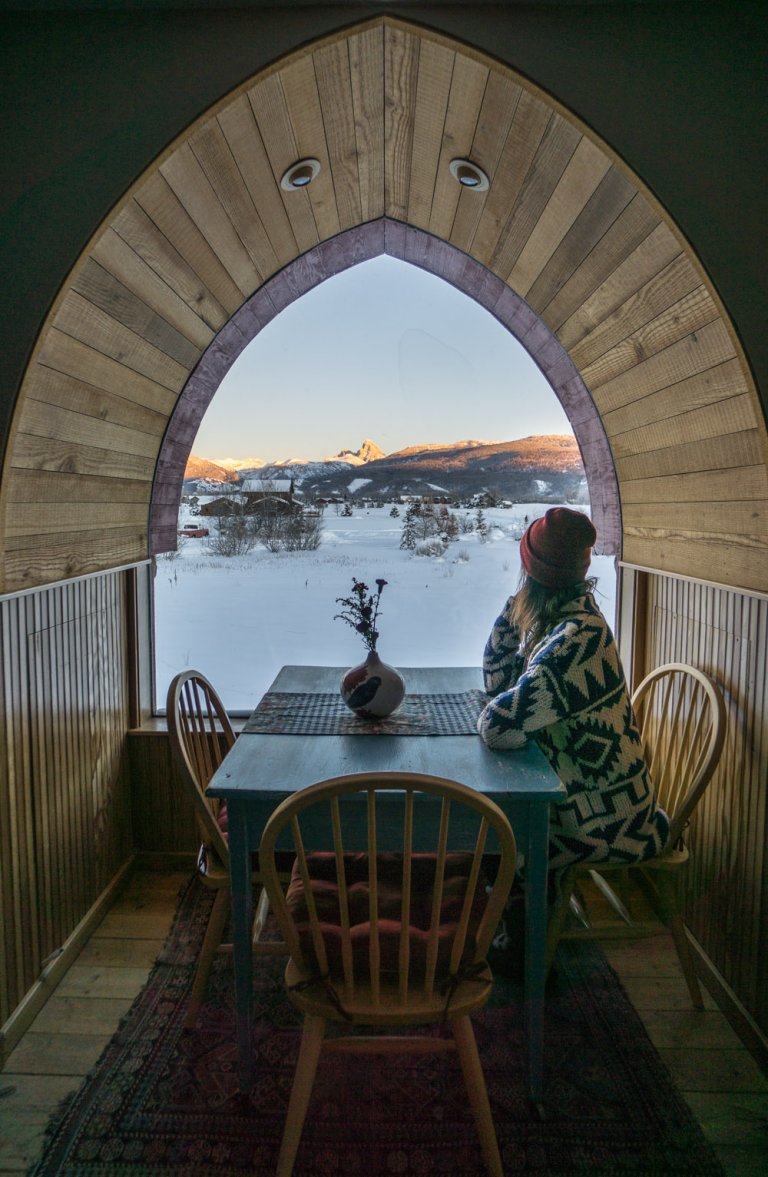 Idaho is one the country's best-kept secrets, and December is especially a great time to visit the state. Visiting Sun Valley gives you the opportunity to see some of the most picturesque winter landscapes in the United States. Throughout December, the nearby Sawtooth Mountains get that much more magical when a new layer of snow decorates the scenery. With fantastic skiing opportunities, naturally occurring hot springs, and hospitable locals, Sun Valley is one of the most ideal trips for a cozy December getaway.
5. Yellowstone National Park, Wyoming
As the least populated state in the United States, Wyoming may be the ideal destination to get some peace and quiet. Yellowstone is beautiful no matter what time of year you visit, but the park is especially beautiful during the winter. There's a reason why the park is one of BMTM's bucket list worthy road trip stops!
Many roads may be closed during the month, but the road between Mammoth Hot Springs and the northeast entrance is open all year. Check out the park's webpage for more information.
6. Grand Teton National Park, Wyoming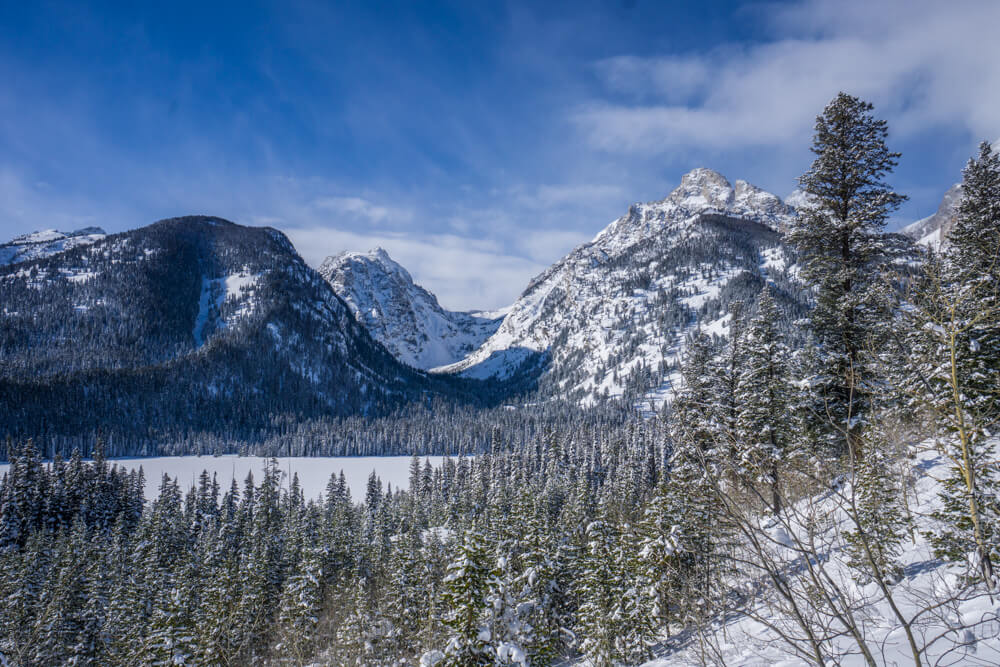 Head 30 miles south of Yellowstone and you'll find Grand Teton National Park, a park that can be enjoyed just as much in December. Most of the park is only reachable by cross-country ski or snowshoe during this time of the year—but the isolation is more than worth it. Check out this BMTM post for a more in-depth look at winter in Grand Teton.
7. San Juan County, Utah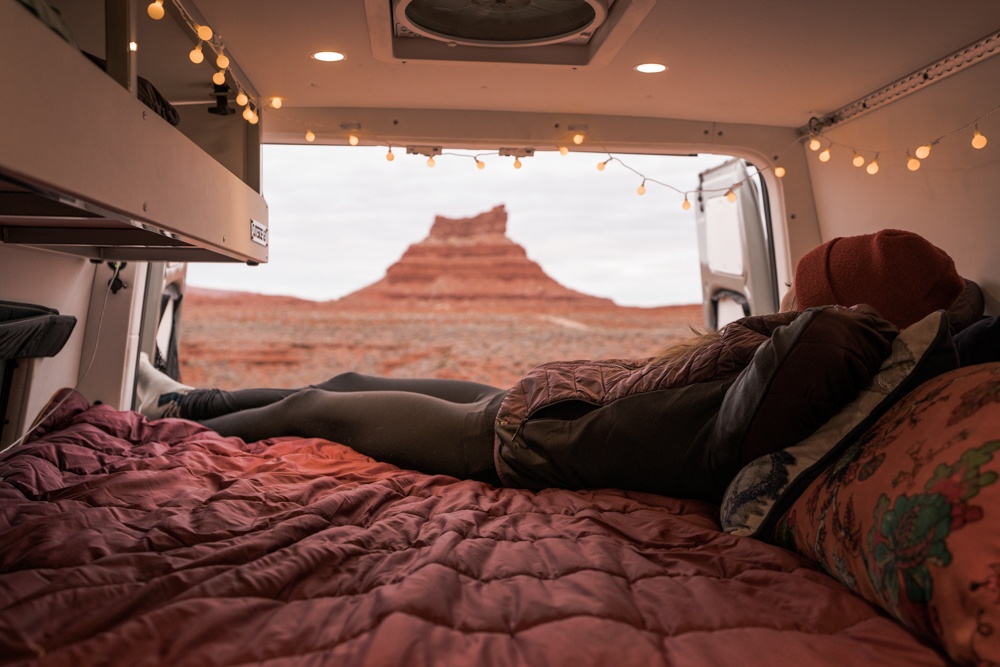 Many people thinking of December trips may not consider Utah. Lucky for you (and your wallet!) there's so much to explore in the state's off season. The temperatures in the area dip to highs only in the 40's with lows in the 20's (Fahrenheit) in December, making the weather chilly but bearable. If you want a December trip full of exploration, San Juan County's Valley of the Gods is BLM land, meaning you can camp in any of the road pull-offs (provided you Leave No Trace.)
If you decide to hike in any of Utah's national parks, be sure you're prepared for potentially icy conditions.
8. Moab, Utah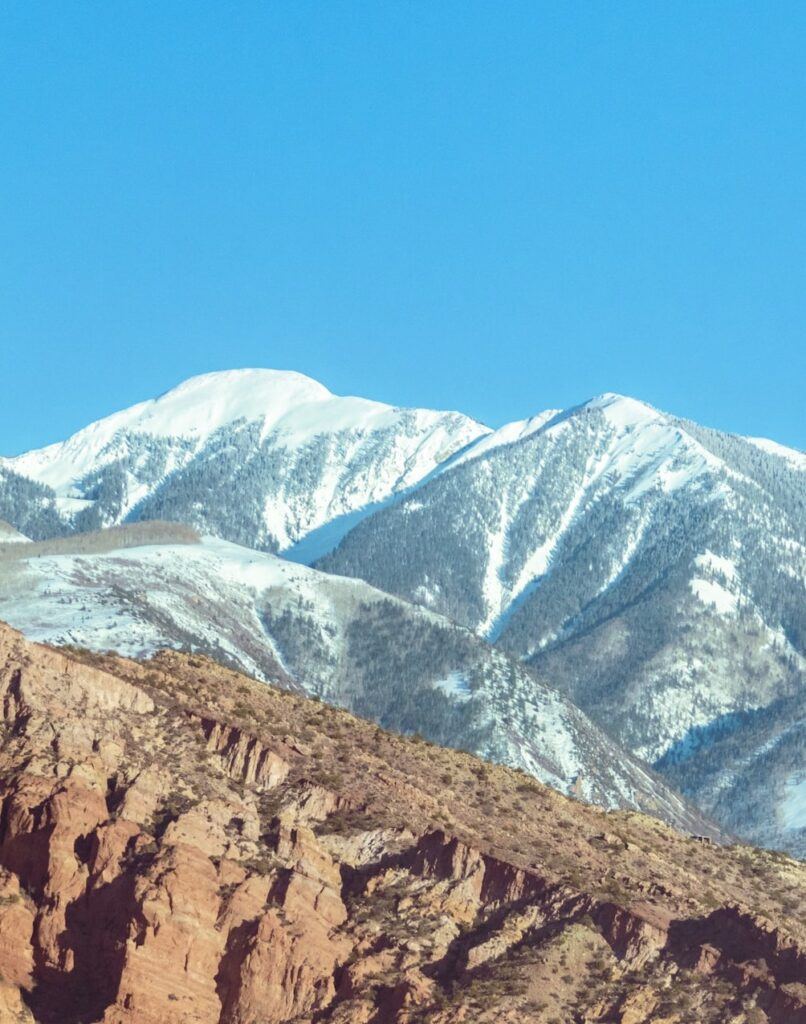 Moab sits between two of Utah's best national parks: Arches and Canyonlands, so this charming town surrounded by red rock landscapes is a great pick for December adventurers. Not only can you hit up popular places like Delicate Arch and Mesa Arch without seeing too many crowds, but the chilly weather here isn't too frigid to put a damper on your trip.
Moab doesn't get very much snow in the wintertime, but the surrounding La Sal Mountains will likely be completely white this time of year. The color contrast between the white mountains and red-orange rock formations is a stunning sight that you only get in the wintertime.
Find out what else to do in Moab here.
9. Rocky Mountain National Park, Colorado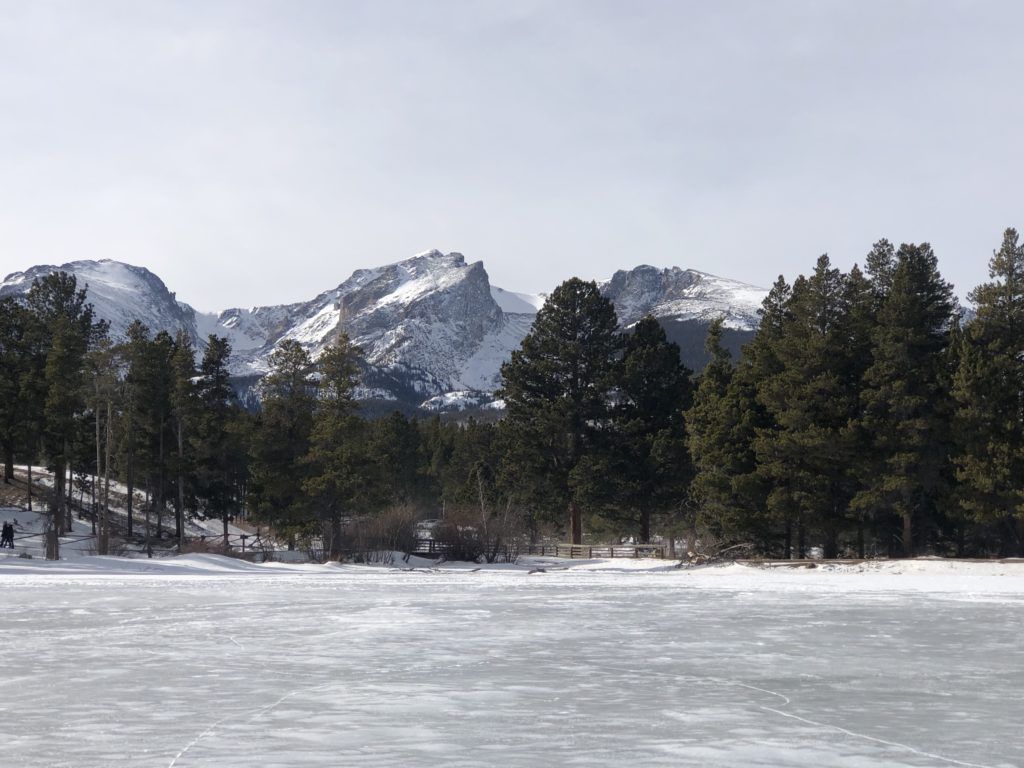 If you want a December full of towering mountains, Colorado is the place to go. For one, the state is known for having the most "fourteeners" (mountains higher than 14,000 feet) in the country. 
While some parks close during this time of the year, this park is open year-round. Though you can enjoy your trip here with just snowshoeing gear, there are opportunities for sledding and skiing too. The colder months are also ideal for watching wildlife like elk, moose, and deer. Check out the park's page for more details on the winter activities you can do here.
Colorado also makes for a fun road trip if you want to explore the state during your December trip. 
10. Sedona, Arizona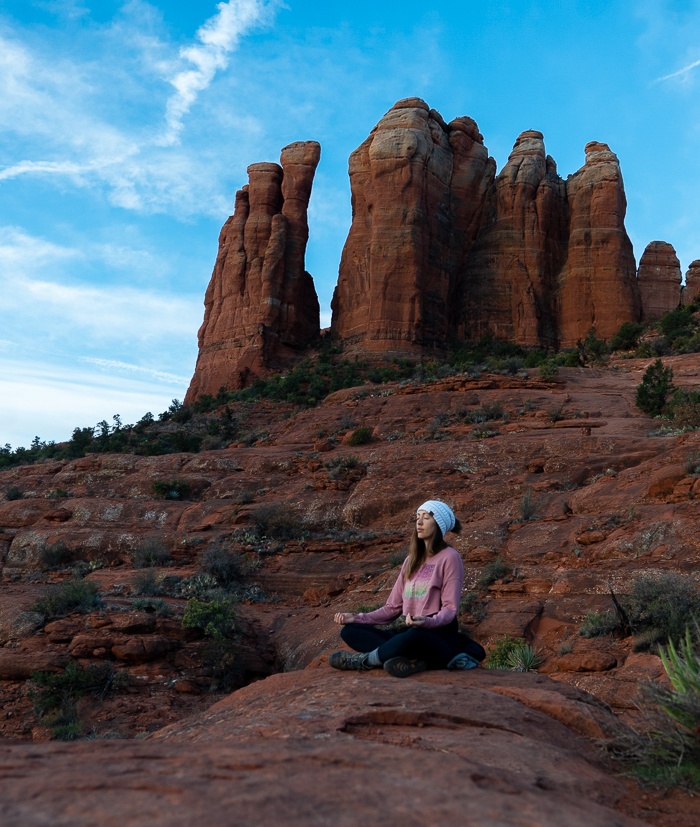 Sedona is one of the United States' hubs for everything spirituality, but it's also a fantastic place to enjoy the outdoors in December. If you're coming from a place that gets super cold in the winter, Sedona is a great escape to warmer temperatures without it being too hot.
Another huge plus of visiting Sedona in December is the laid-back atmosphere and thinner crowds. Head out for a hike to the Seven Sacred Pools or Devil's Bridge, and you might be able to enjoy some solitude as there won't be as many hikers as there are in the warmer months.
Find out what else there is to do in Sedona here.
11. Bisti Badlands Wilderness, New Mexico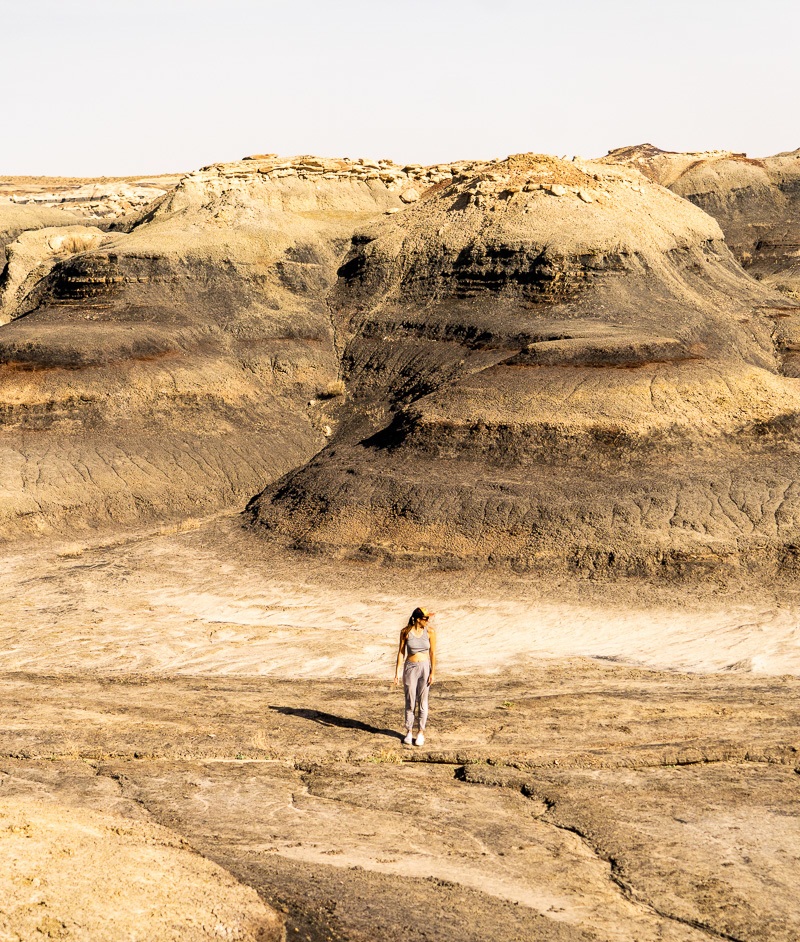 Want to see some otherworldly landscapes with names like "alien's throne" and "dragon eggs"? Head out to the Bisti Badlands Wilderness in New Mexico for all that and more. This incredible slice of undisturbed nature is a must-see place in New Mexico because of its uniqueness. The Bisti Badlands are a whopping 45,000 acres, with no real trails or paths to follow, making it ideal for travelers seeking a truly rugged adventure.
You can visit the Bisti Badlands any time of year and find very few people, but December is especially ideal because of the mild weather and fewer visitors. Make sure to bring a 4×4 vehicle and plenty of water!
12. Taos, New Mexico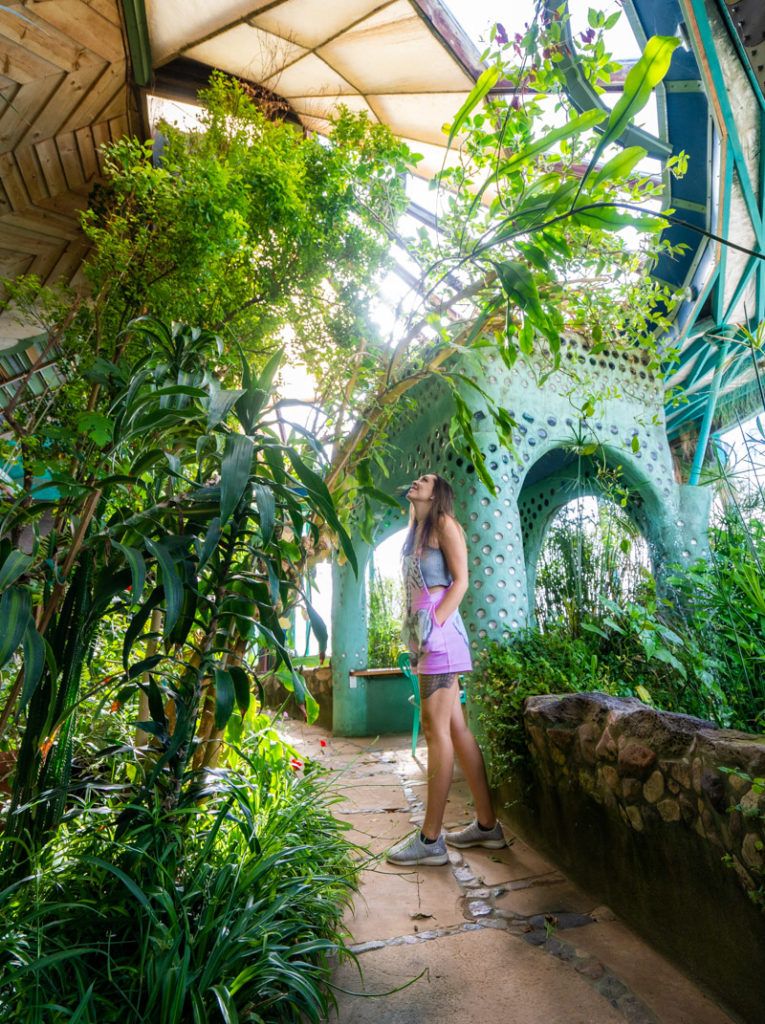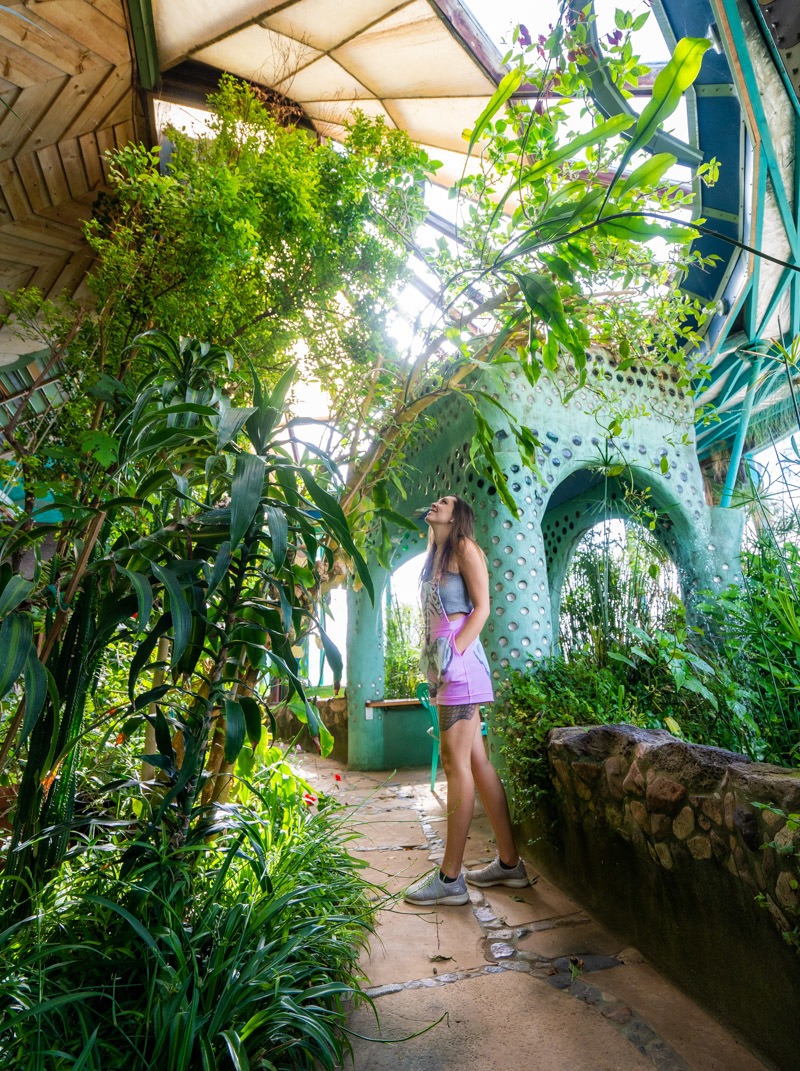 After the heat of the New Mexican climate fades away, December brings a time of rich cultural activities to the state. Taos combines both the natural and traditional draws of New Mexico, as a historic town located a half-hour driving distance away from mountains ideal for skiing. If you come around Christmas, you'll be able to see luminarias light the streets and parks of the state; check out this BMTM post for other things to do in New Mexico.
Taos is also a hub for forward-thinking architecture and has an entire community of people with Earthships, a sustainable type of home with all kinds of neat environmentally-friendly features. Read more about the Taos Earthships here.
13. Big Bend National Park, Texas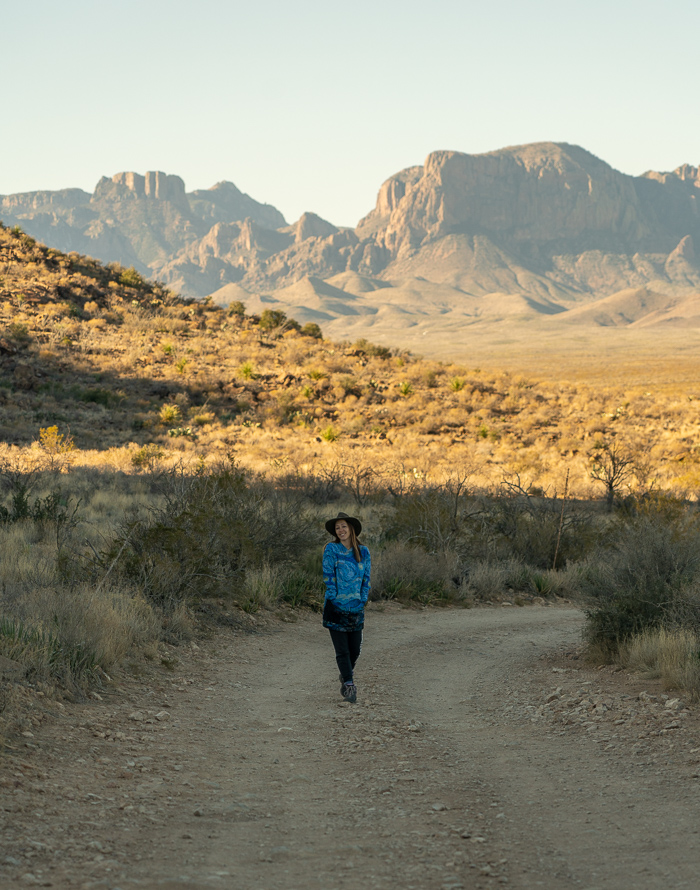 Big Bend National Park is a desert area along the southwest Texan border with Mexico. This park is arguably the best place to stargaze on this list— it has the least light pollution of any other national park unit in the lower 48 states! The average temperatures in Big Bend range from a nighttime low of 39 degrees to a daytime high of 63 degrees Fahrenheit, though sudden periods of cold weather happen on occasion. According to the park's website, the holidays are typically busy, so reservations for accommodations are highly recommended.
14. Fredericksburg, Texas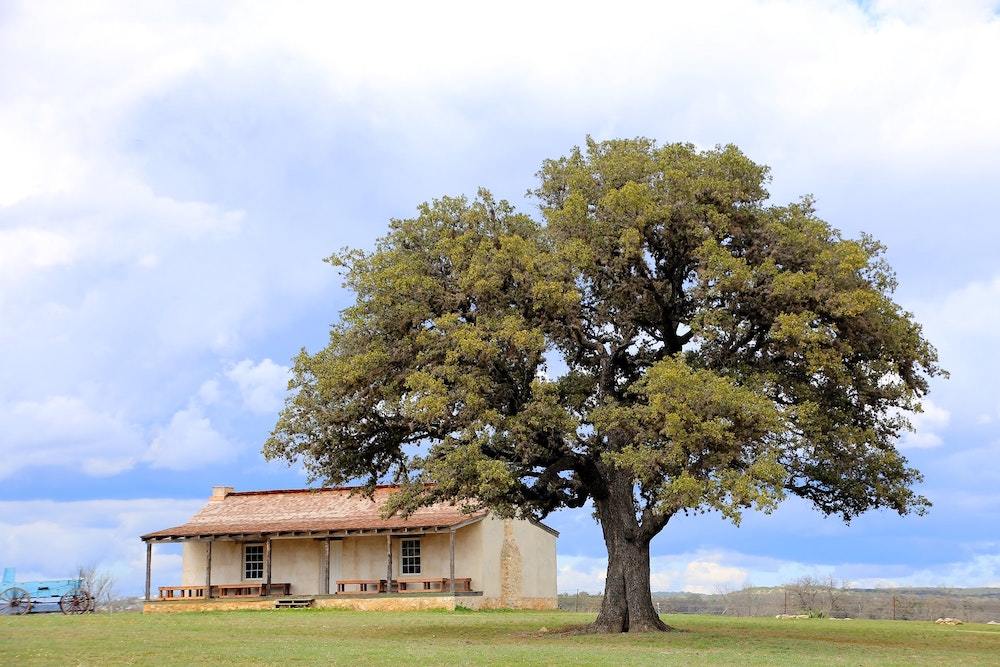 For a holiday experience with a German touch, the town of Fredericksburg is home to the largest number of Texas German speakers. If you come in the latter part of December, you'll be able to see the town decked out in full Christmas decoration—German Christmas Pyramid included!
The town is also around 70 miles from other cities like San Antonio and Austin, making for a great roadtrip stop.
15. New Orleans, Louisiana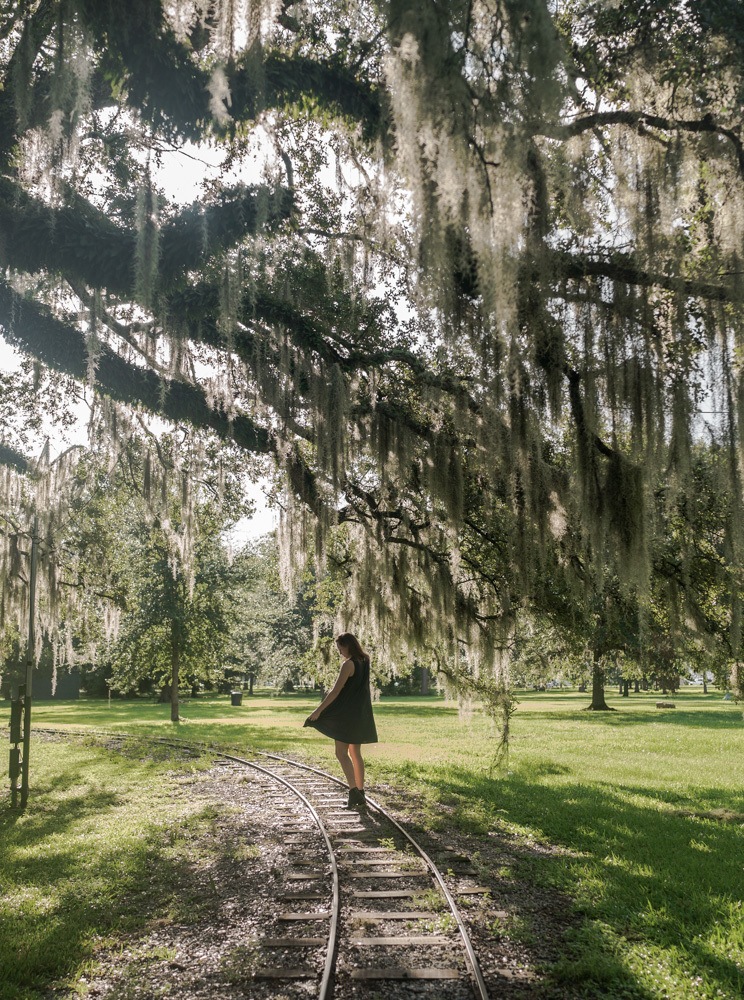 New Orleans has so much to offer beyond the Mardi Gras season. Besides being a great city for solo female travelers, the city is just as full of energy in December as it is in February with Mardi Gras. As a plus, December is during this city's shoulder season, so you'll be able to still find relatively good accommodation deals.
16. St. Augustine, Florida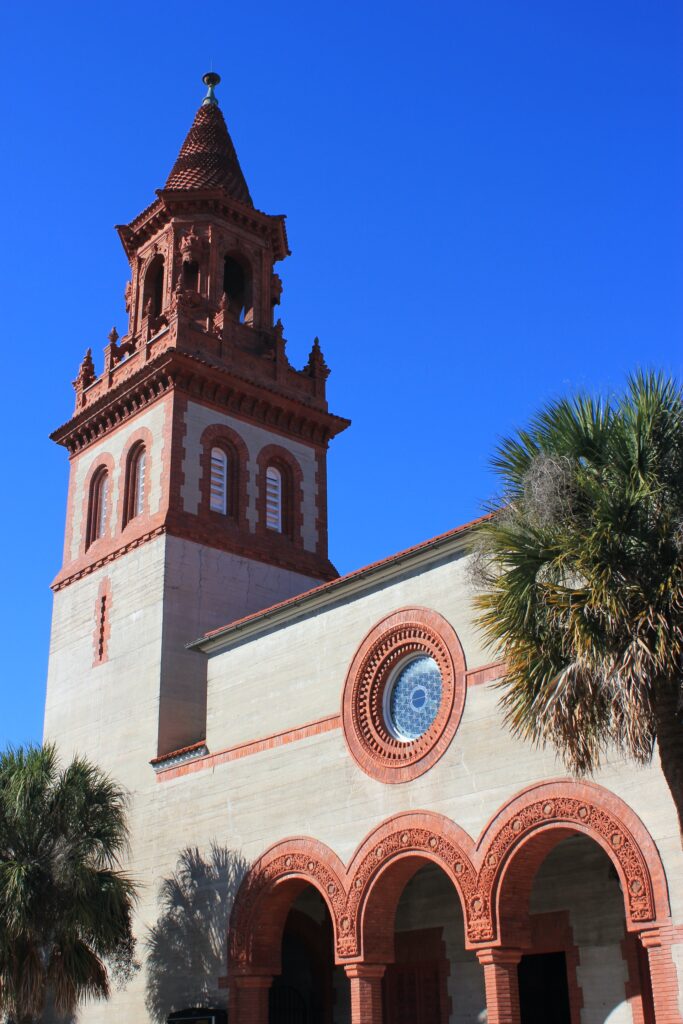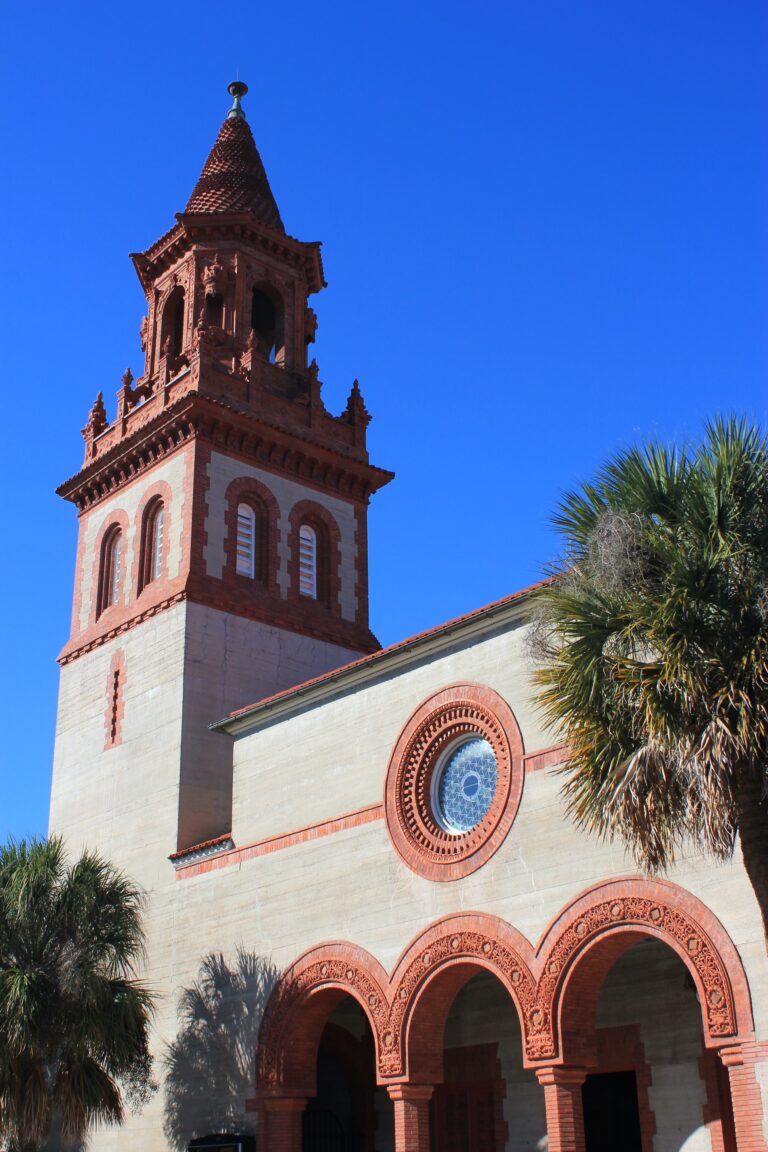 If you want a December trading snowboards for surfboards, few places fit the bill as perfectly as Florida. During the holiday season, St. Augustine is most known for its Nights of Lights, a free celebration where the city is covered in lights!
In general, you can enjoy Florida's summer activities during the winter. Whether you want to learn how to sail in Ft. Myers, or explore Cocoa Beach, the state has a ton to offer throughout the end of the year.
17. Savannah, Georgia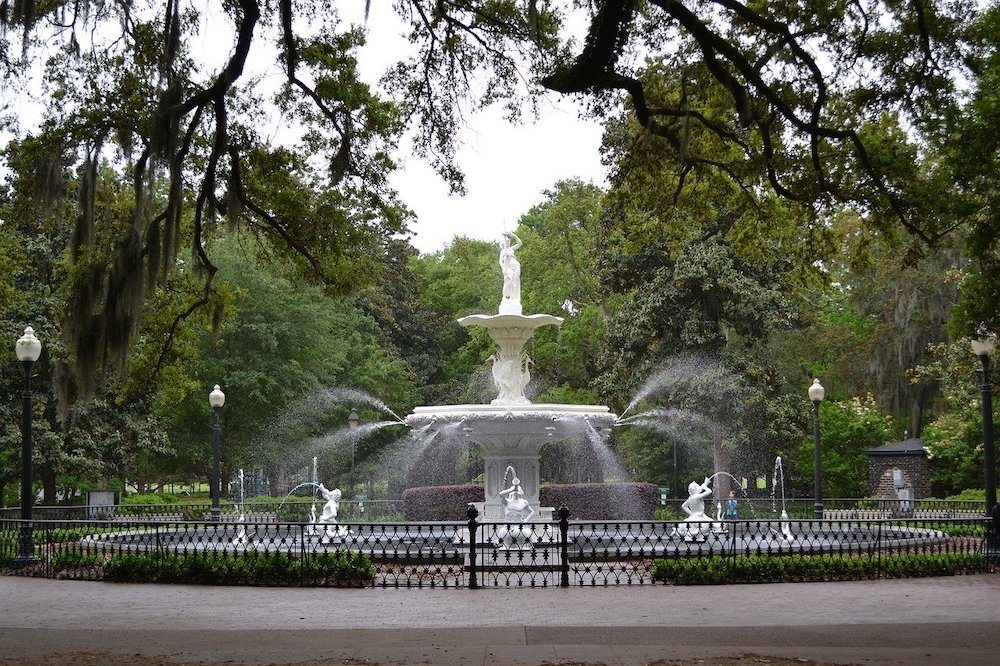 For a quaint, southern getaway, Savannah is an ideal destination. Shops selling holiday trinkets fill the hallmark River Street in December, offering the festive experience without the intense cold!
As a bonus, head about an hour and a half south to Georgia's Jekyll Island for their annual Holly Jolly Jekyll festival. Throughout December, the island offers activities that range from a skating village to an array of light displays.
18. Charleston, South Carolina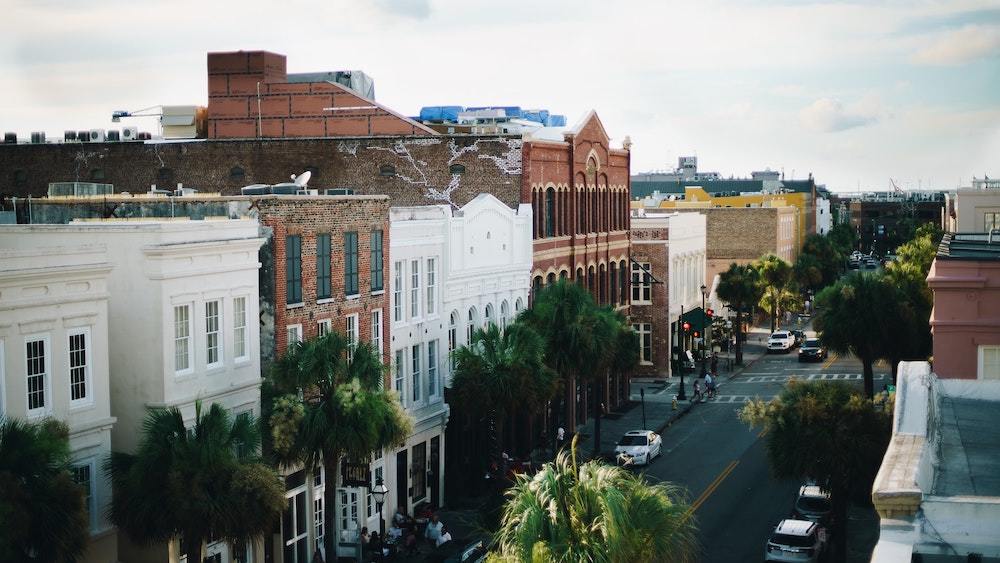 Similar to the charm and historic landscape of Savannah, Charleston is a relaxing option for December travelers. The city is a destination with a mild climate, giving visitors the slight chill of winter without the dramatic snowfall. Throughout December, the city hosts a holiday season celebration called the Holiday Festival of Lights, complete with lights, sculptures, and Santa!
19. Asheville, North Carolina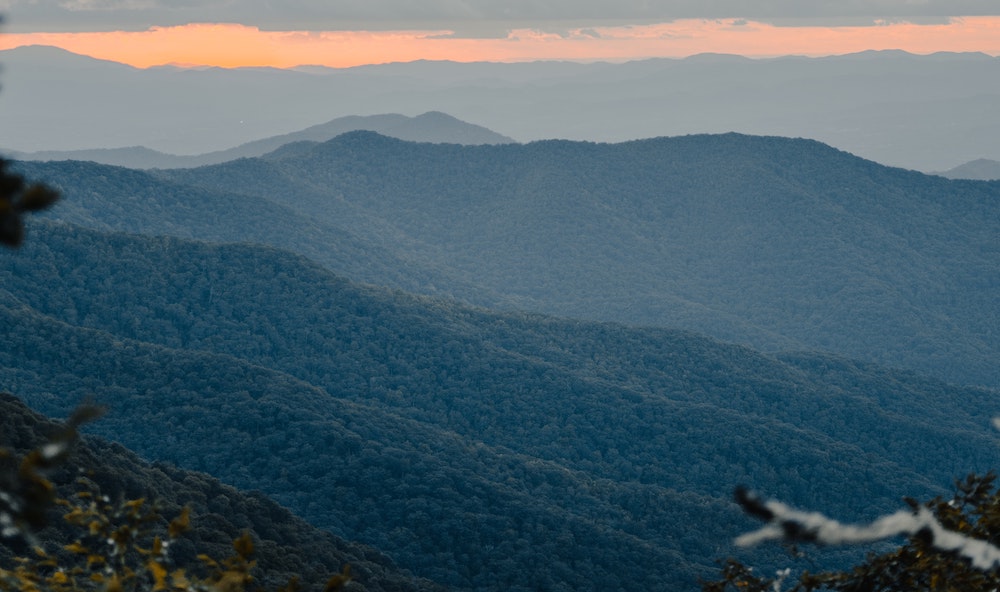 Asheville's location lets you experience the best of the Appalachian's winter scenery while keeping the conveniences of the city. If you're willing to spend some money, the Biltmore Estate hosts an annual Christmas at Biltmore celebration that's made the city popular during the holiday season.
Depending on the weather, some parts of the Blue Ridge Mountains may be closed. But there are more things to do here than just day hike. Here are a few of the best free and budget-friendly things to do in Asheville.
20. Nashville, Tennessee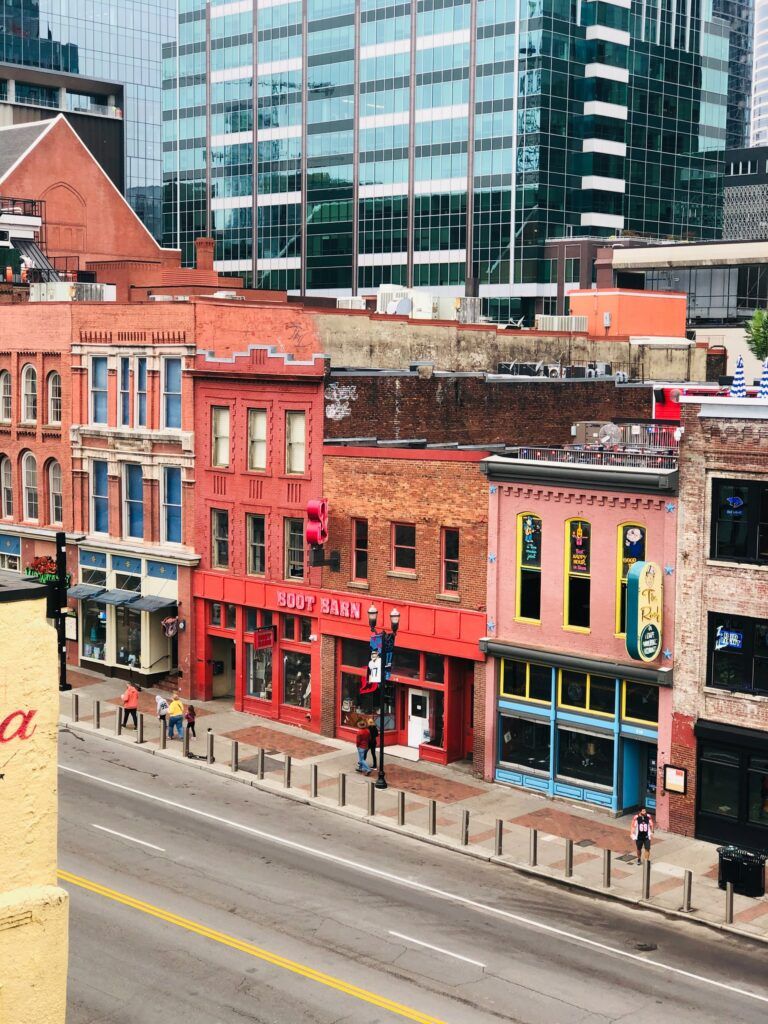 Even though much of December is Nashville's low season, the city doesn't lose any of its charm. Popular pastimes throughout the month include seeing the Christmas decorations at the Gaylord Opryland Hotel and attending the city's annual Christmas Parade. If you come at the end of the month, you can catch the Music City's New Year's Eve extravaganza.
This is also a fantastic budget destination in the US, as there are dozens of free things to do in Nashville.
21. Hocking Hills, Ohio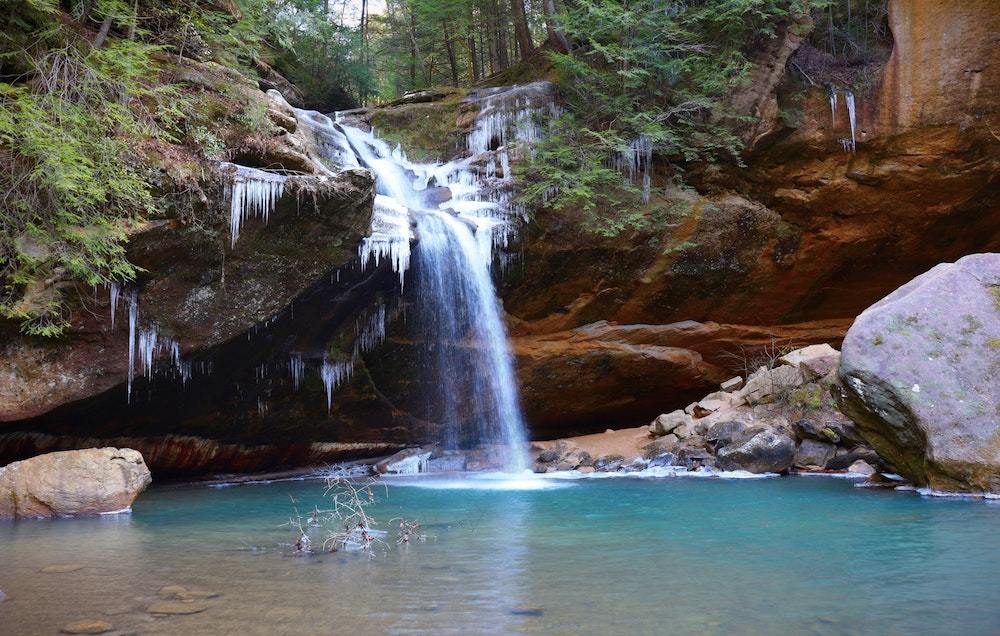 Hocking Hills is an area in southeastern Ohio with some of the most dramatic topographic features in the Midwest. There are a ton of scenic preserves and parks in the area, the most famous being Hocking Hills State Park. In December, you may see snow and ice formations along the trails, adding to the beauty of the parks' hikes.
22. Chicago, Illinois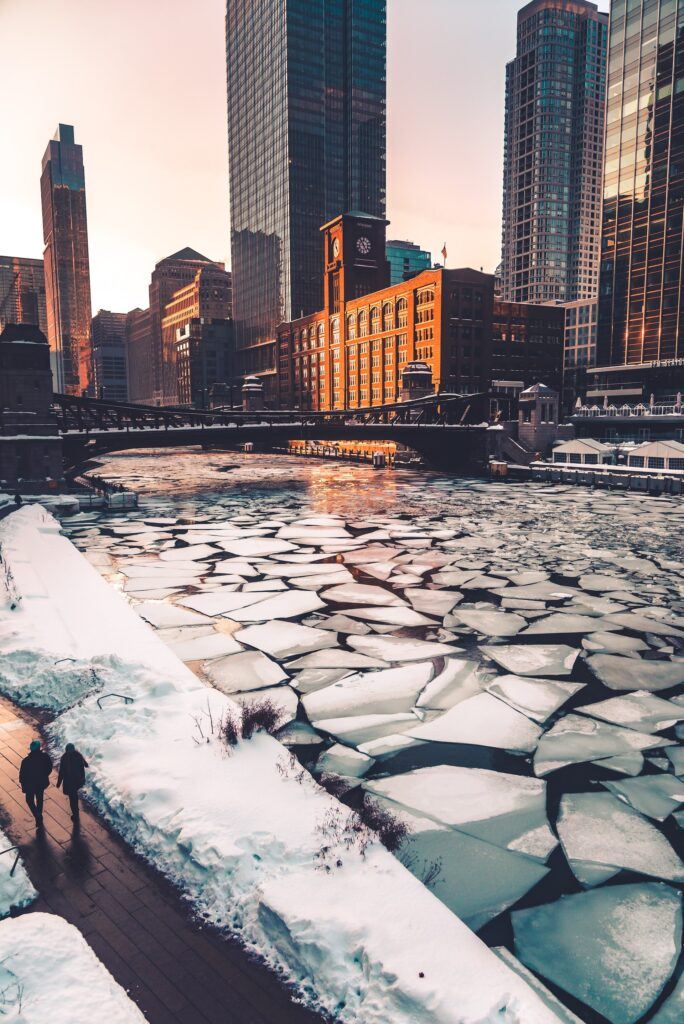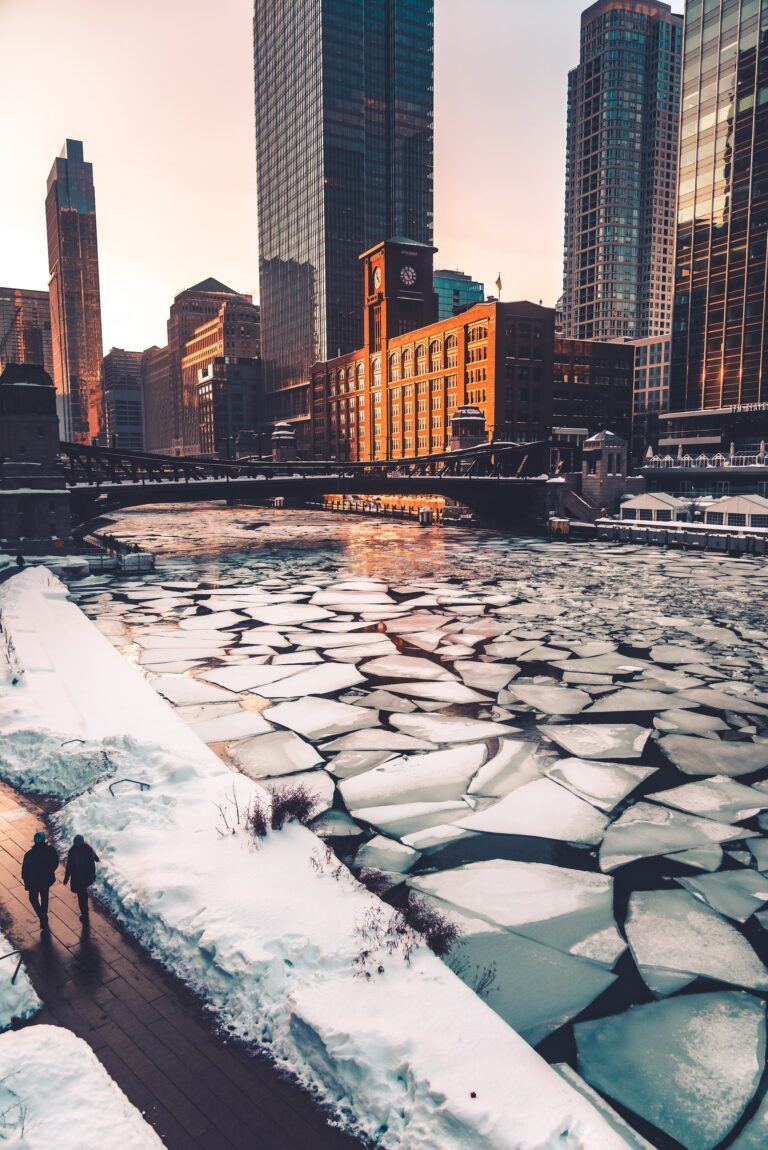 There's no denying that winters in Chicago can get very cold. However, December doesn't suffer the brunt of the winter freeze, which make it an excellent destination if you want to take advantage of some off-season deals. A December in the city means you'll be able to see some of the city's main holiday attractions, including light displays from the Lincoln Park Zoo and  the traditional Christkindlmarket.
Chicago is another city with tons of free things to do, so between that and the off-season deals, December is the perfect time to visit Chicago on a budget.
23. New York City, New York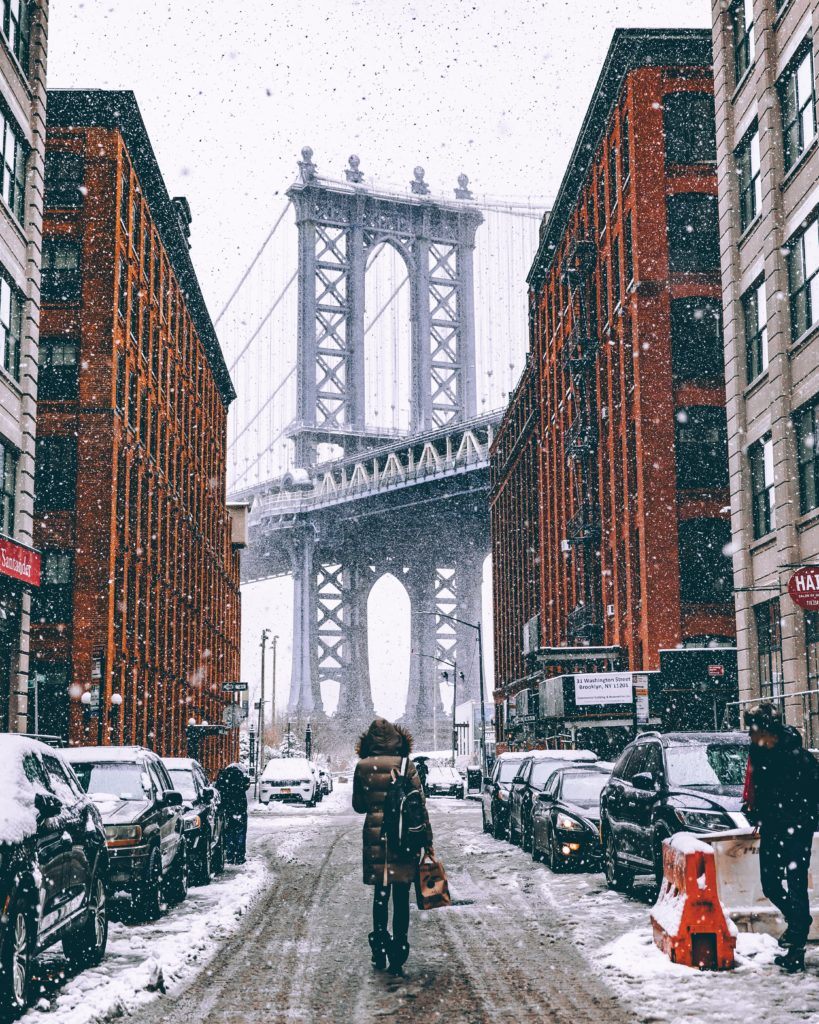 If Hollywood has showed us anything, it's that New York City is the quintessential place to spend the holiday season. And how can the city not be iconic? From ice skating in the city's parks to holiday shopping down 5th Avenue, NYC is a playground of festive activity.
If you're intimidated by NYC's reputation for being super expensive, consider all of these free things to do in the Big Apple, which can help offset some of the higher prices on things like food and accommodation.
24. Acadia National Park, Maine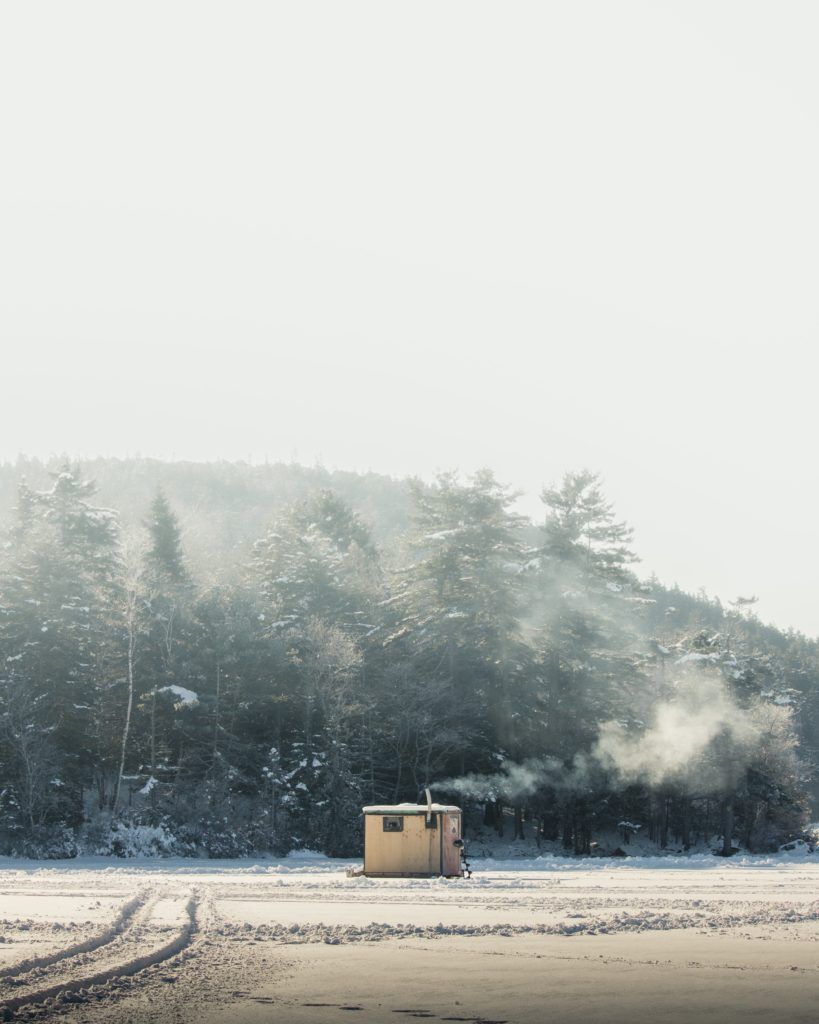 Acadia National Park is a piece of northeastern coastal land mostly on Maine's Mount Desert Island that shines in December. Some of its roads close in December, so be aware of the park's operating hours and seasons. Cross-country skiing and snowshoeing are a few of the popular activities this time of year, along with ice fishing (though ice fishing is mainly popular during the latter part of winter).
Off the Mainland
25. Maui, Hawaii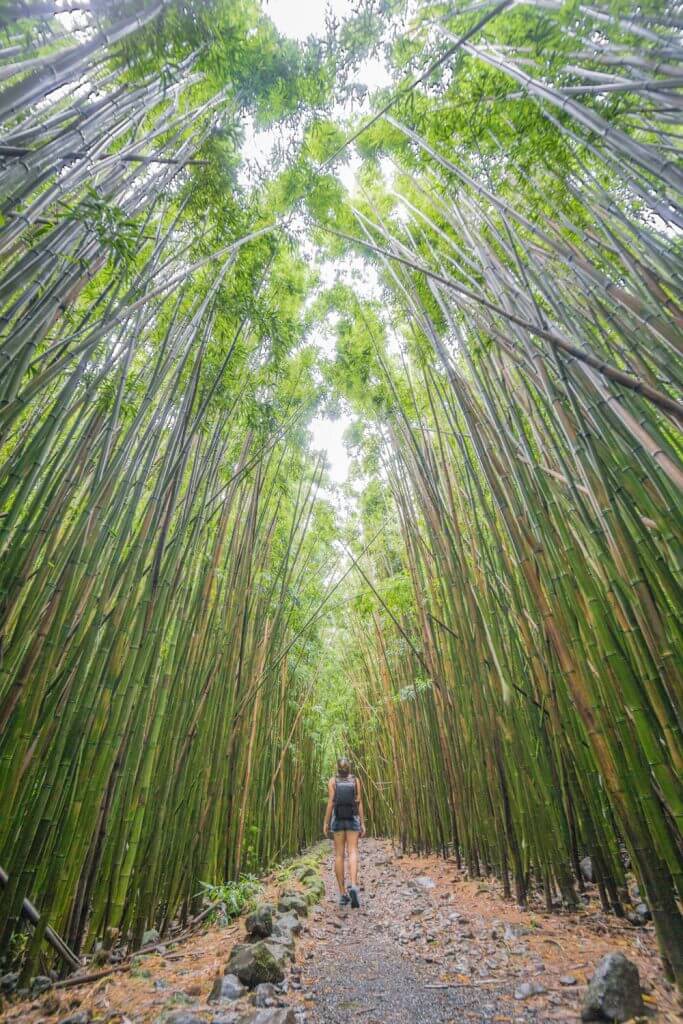 There isn't really a bad time to visit Hawaii, making it a popular destination for those with time off during the holiday season. Maui is a great spot to explore during your time here, with journeys like the Road to Hana to keep you busy. Check out BMTM's Hawaii Guide for more tips as to how you can spend your December here.
26. Vieques, Puerto Rico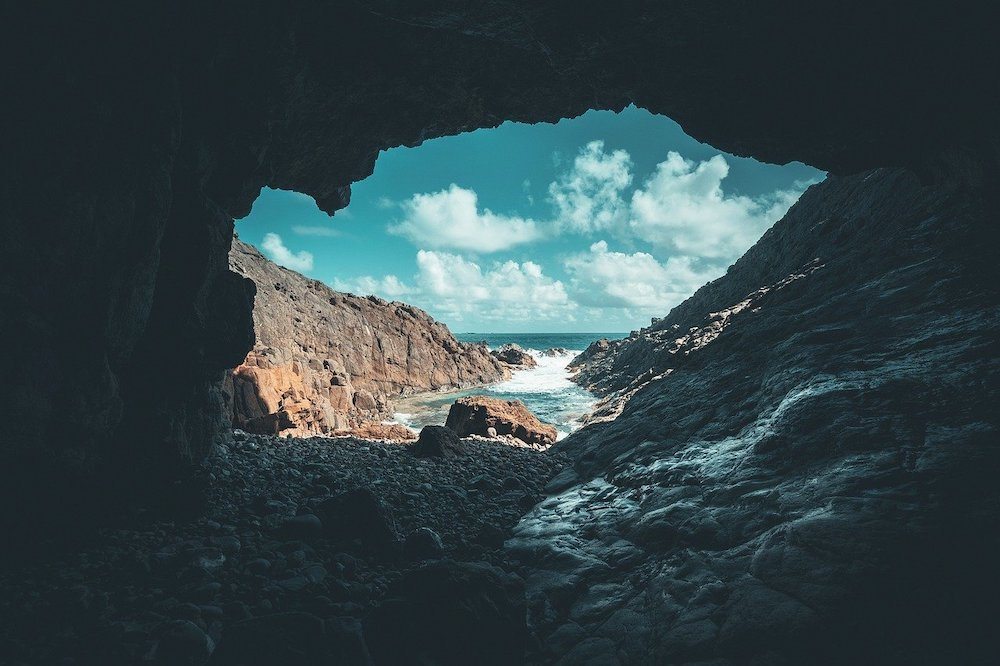 Thanks to its location south of the Tropic of Cancer, Puerto Rico is in a year-round state of summer. As one of two territories in the Caribbean U.S. citizens can enter without a passport, Puerto Rico is a perfect option for December travelers wanting to brush up on their Spanish. Most people visiting Vieques island come to see Mosquito Bay, one of the five bioluminescent bays in the world. Paddle out here on a dark night to experience nature's very own light show.
Pin me for later: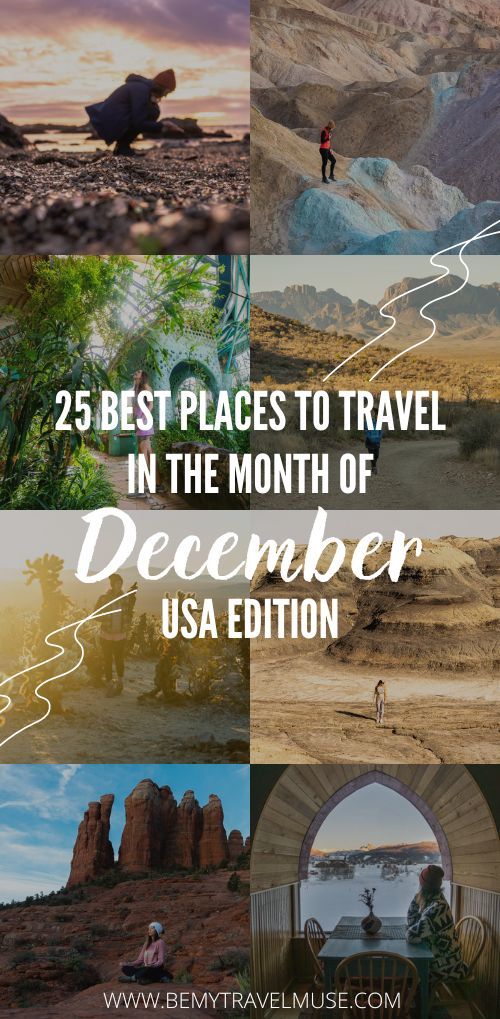 Regardless of where in the US you are, there is no one way to spend the month of December. With the holiday season in full tow, there's bound to be a destination that'll finish your year off in an unforgettable way.
Is there a place you want to visit this December? Let me know!