Stockholm is a historic center with beautiful buildings, interesting museums, and a laid-back culture that is perfect for any coffee connoisseur. While the Vasa Museum is a great addition to any itinerary to Sweden's capital city, there's so much more to explore when you visit!
From experiencing "fika" — the Swedish coffee break — to the incredible subway art to the Old Town of Gamla Stan and more, I've rounded up some of the coolest activities in Stockholm that should top your Sweden itinerary.
Here are the best things to do in Stockholm!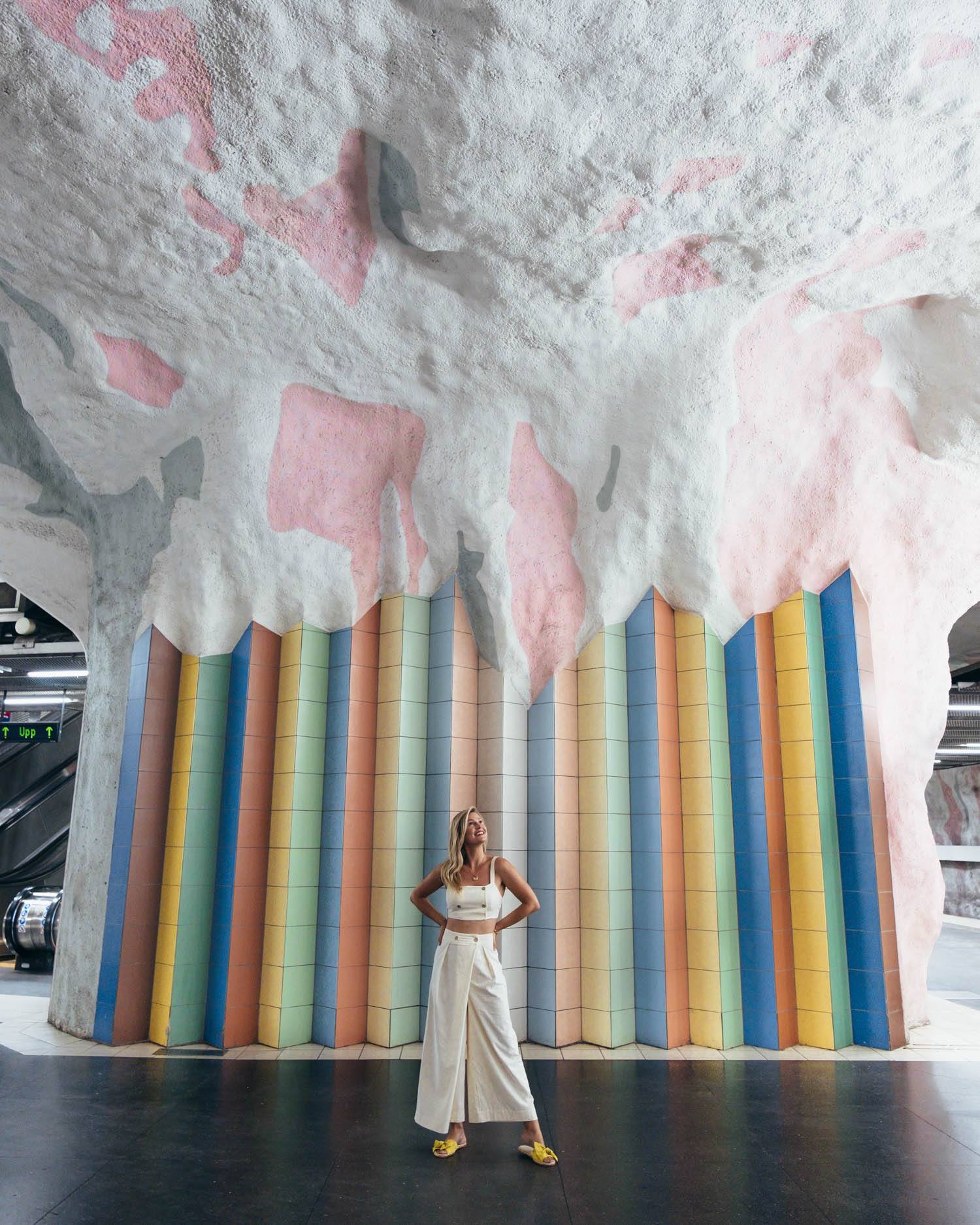 MÖRBY CENTRUM
See Stockholm's Subway Art
One of the best examples of Stockholm's art scene is seen inside the subway system.
Starting in the 1950s, these makeshift art galleries were created as a way to make art accessible to the average person, and to this day, beautiful works of original art in a variety of styles cover the walls of the city's public transportation systems.
You can spend your time exploring to find your favorite works of art while also navigating the city as you normally would. Make sure to check out my guide to Stockholm's subway art to see the best of the best!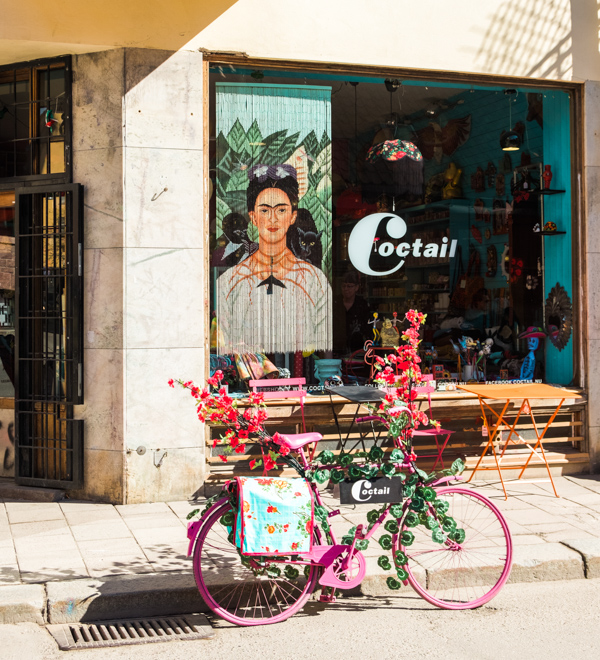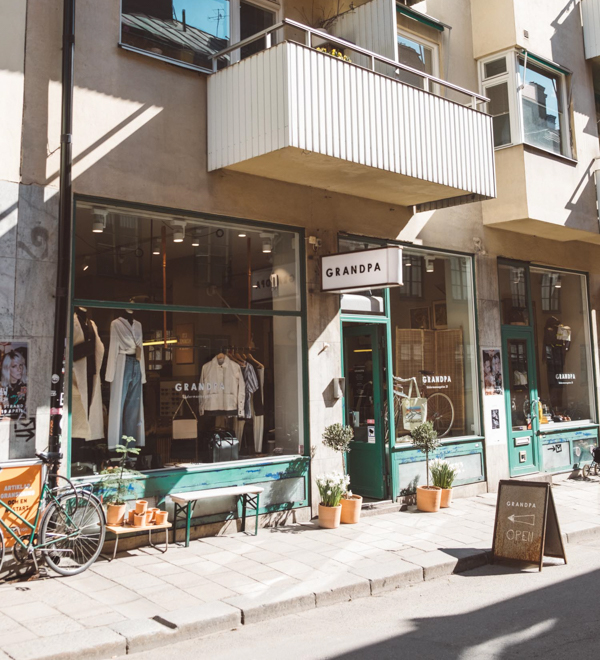 Explore the Neighborhood of Södermalm
The ultra-hip and trendy neighborhood of Södermalm was once a working-class area and throughout its history, it has grown into a trendy destination with plenty of shops, restaurants, and coffee shops to explore. Spend an afternoon visiting Fotografiska, a unique photography museum I enjoyed.
For a deeper dive, definitely check out these tips for exploring Södermalm.

Try Traditional Swedish Food
Take yourself on a tasty tour of the city. Or, better yet, book a guided food tour experience to learn about all the culinary delights Stockholm has to offer.
You may have heard of Köttbullar, which is a type of Swedish meatball that is often served with mashed potatoes and lingonberry jam (yes, Ikea's iconic meatballs were inspired by this!).
You'll probably also encounter herring-based dishes, as that type of fish is extremely popular in the country. Pickled herring is quite popular, and you might even encounter Surströmming, which is a fermented type of herring that is known as one of the strongest smelling foods in the world!
Don't worry, if pickled fish isn't your jam…there are a ton of sweet treats that may be more up your alley!
For a sweeter option, try kardemummabullar, a cardamom-spiced roll, or kanelbullar, a cinnamon-spiced variety. Cardamom is pretty popular in Sweden along with cinnamon, so these buns are definitely one of the essential foods to try in Stockholm.

See the Old Town of Gamla Stan
Gamla Stan is Stockholm's historic Old Town neighborhood and is an incredibly well-preserved medieval city center.
Wander down the Mårten Trotzigs Gränd, which, at 90 centimeters wide, is the narrowest alleyway in the city. You can also see the Stockholm Palace, which is the official residence of Sweden's royal family, and the historic Storkyrkan (Stockholm Cathedral) from the Stortorget, which is the largest public square in the city.
It's a popular tourist spot throughout the year but is especially worth visiting during the Christmas season thanks to the market that takes place there every year.

Archipelago Boat Tour
You might not think of islands when you think of Stockholm, but there are actually a fair few that are part of the city!
Spend an afternoon taking a boat tour of the archipelago with an experienced tour guide. Stromma Tours offers a three-hour experience with a boat that includes a restaurant and bar on board, as well as free Wi-Fi.
Not only will you get to see more of Stockholm than you otherwise would, but you'll get a unique perspective on the historic buildings and structures of the mainland part of the city.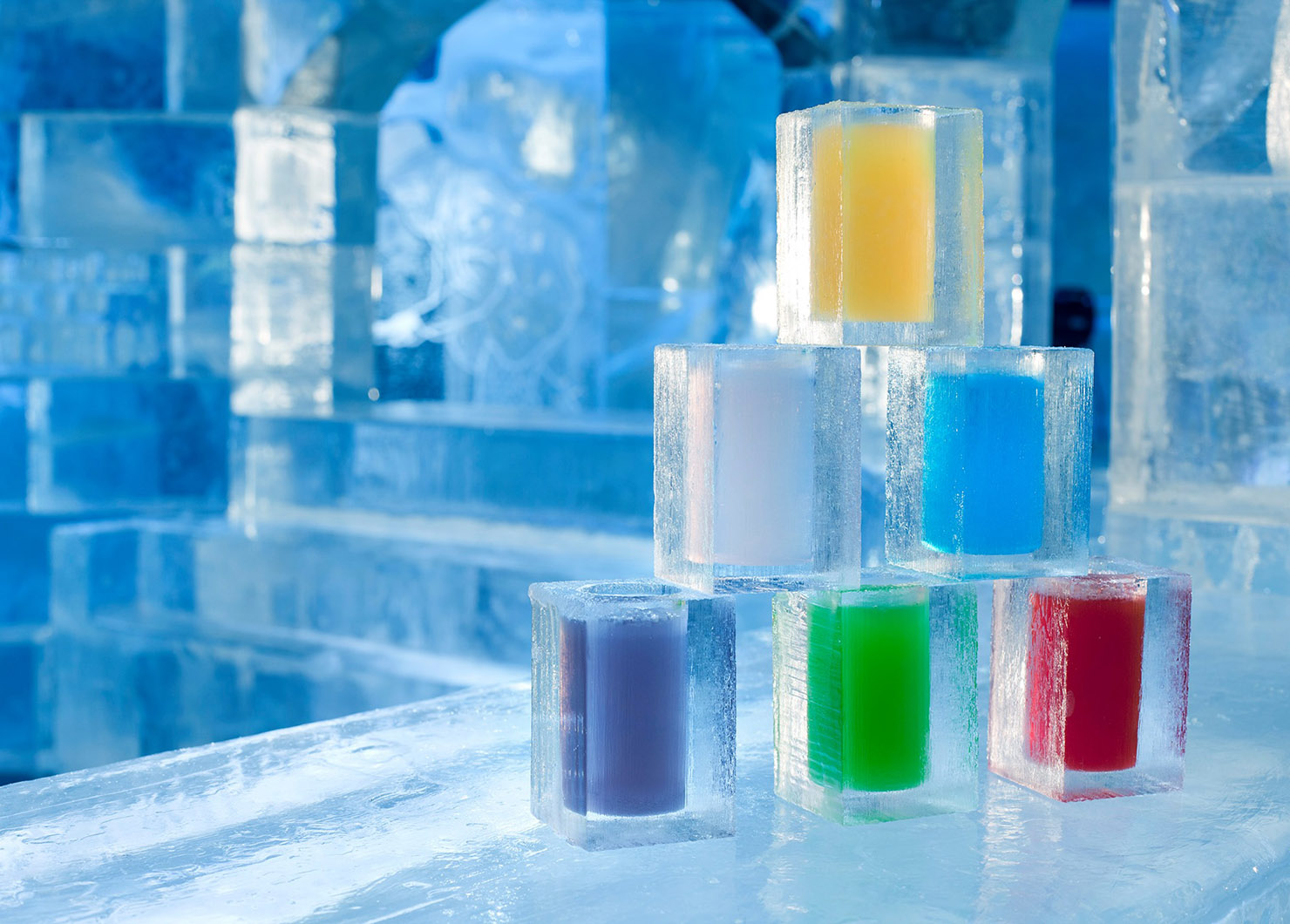 *image courtesy of the Ice Bar
Cool Down at the Ice Bar
One of the coolest bars in the world is definitely the IceBar Stockholm at the IceHotel! The bar is literally made out of ice and you get to see some amazing ice sculptures before you arrive at the bar.
The bar, the art, and the hotel is sculpted every year by artists and often take on a new theme each time. The theme in 2022 is "A Neon Celebration" which incorporates classic neon signage into the designs.
So fun!
When you book your visit to the IceBar, you get 45-minutes to see the art and consume your drink, served in a glass made of ice.
You'll also get a cozy winter cape and a pair of thick gloves so you don't have to worry about bringing your cold-weather gear from home.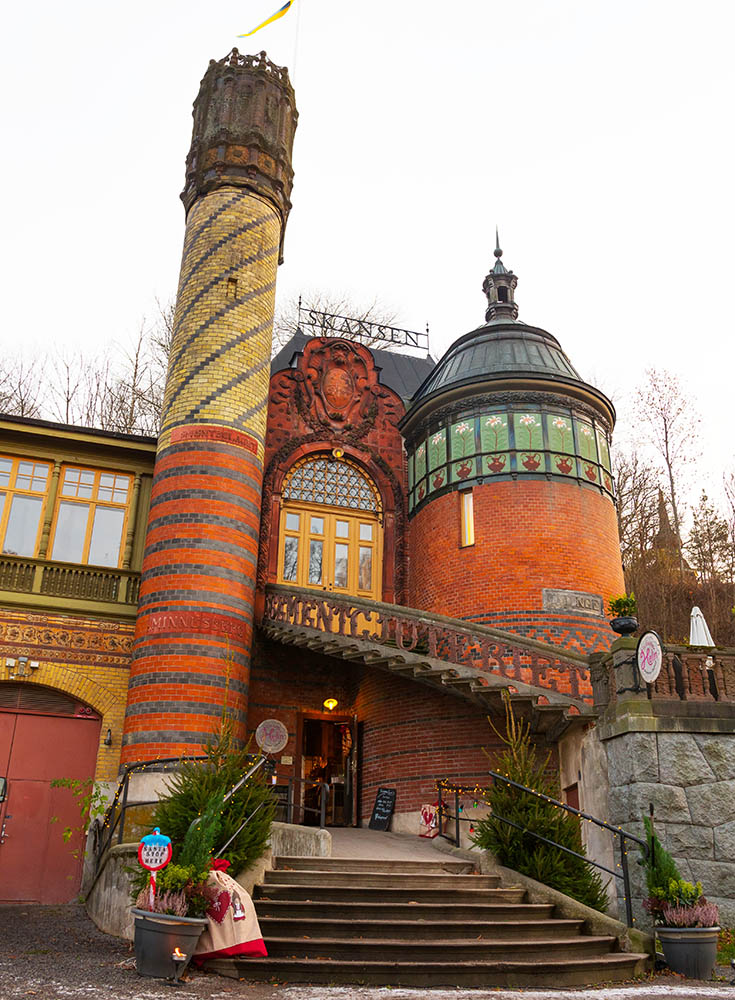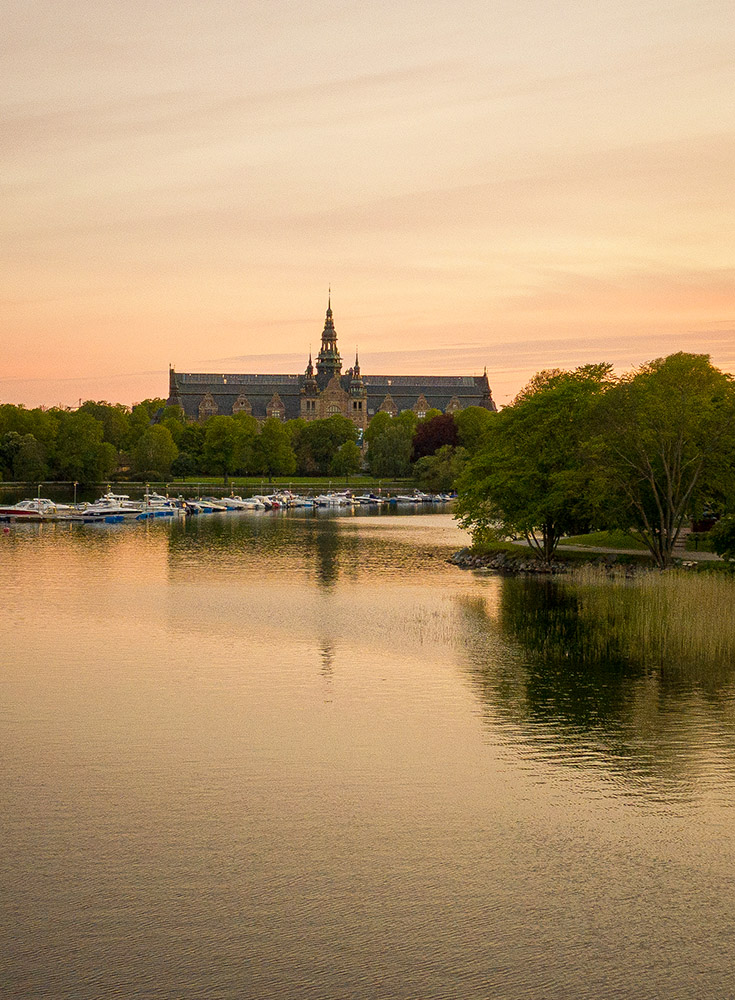 A Day Trip to Djurgarden
The island of Djurgården is a beautiful and peaceful place to visit in Stockholm that's long been popular with locals and tourists alike. There are several museums, historic sites, and places for outdoor recreation available.
You should definitely take the time to visit Skansen, which is the first open-air museum in the country.
It was opened in 1891 to highlight life in Sweden before the industrial era. You can see several animals that are native to the region and during December you can experience an exciting Christmas market that has been held in the area since 1903.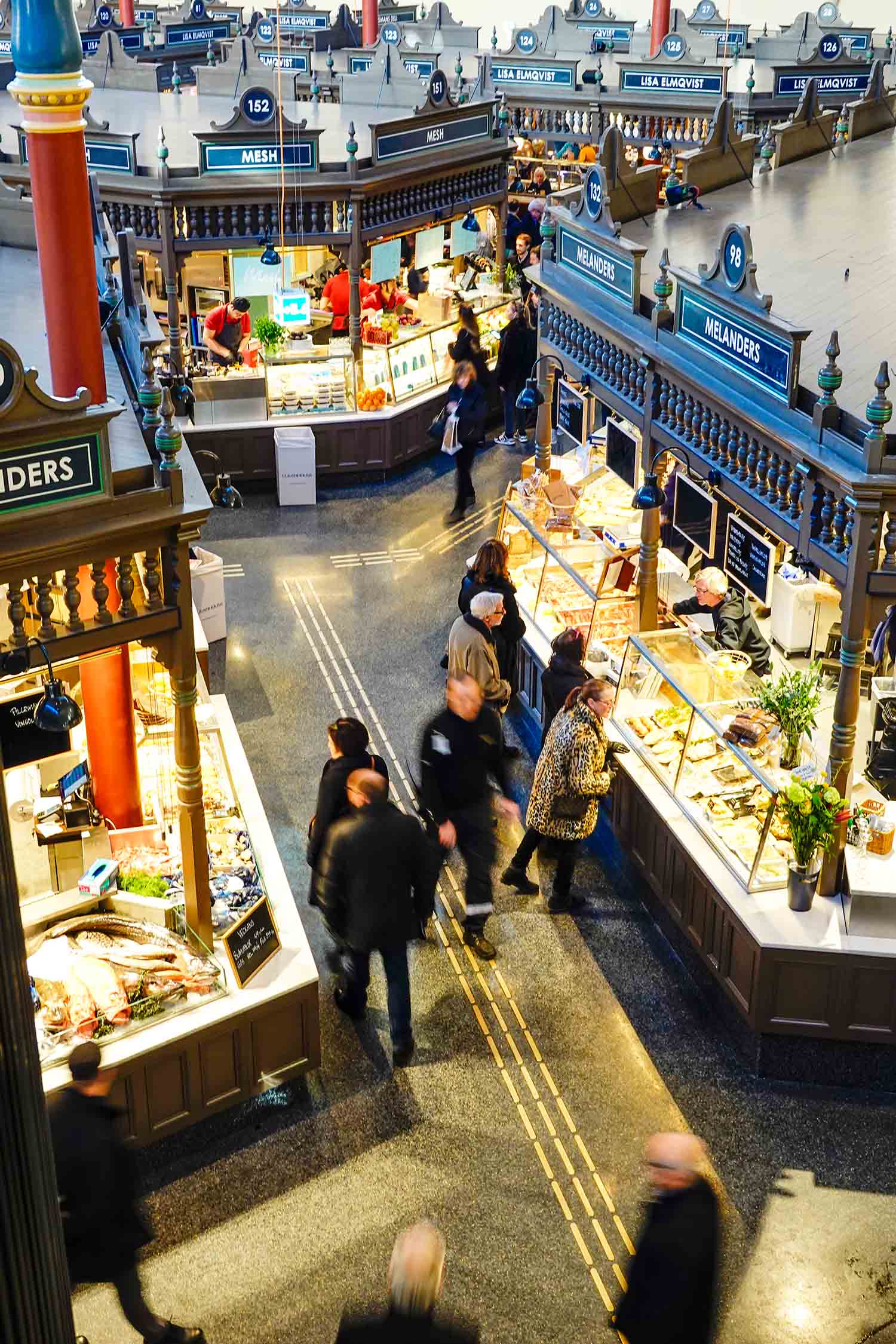 Östermalms Market Hall
Browse the Ostermalms Market Hall
Often considered one of the world's best food halls, Östermalms Market Hall is a fantastic place to grab a bite to eat, sip on some wine, or stock up on some groceries.
The market dates back to 1888 and many of the current-day vendors have been there for generations.
There are three floors of food stalls where you can find fresh seafood, produce, baked goods, and more — plus, you can visit the cafes and bars that are located inside as well!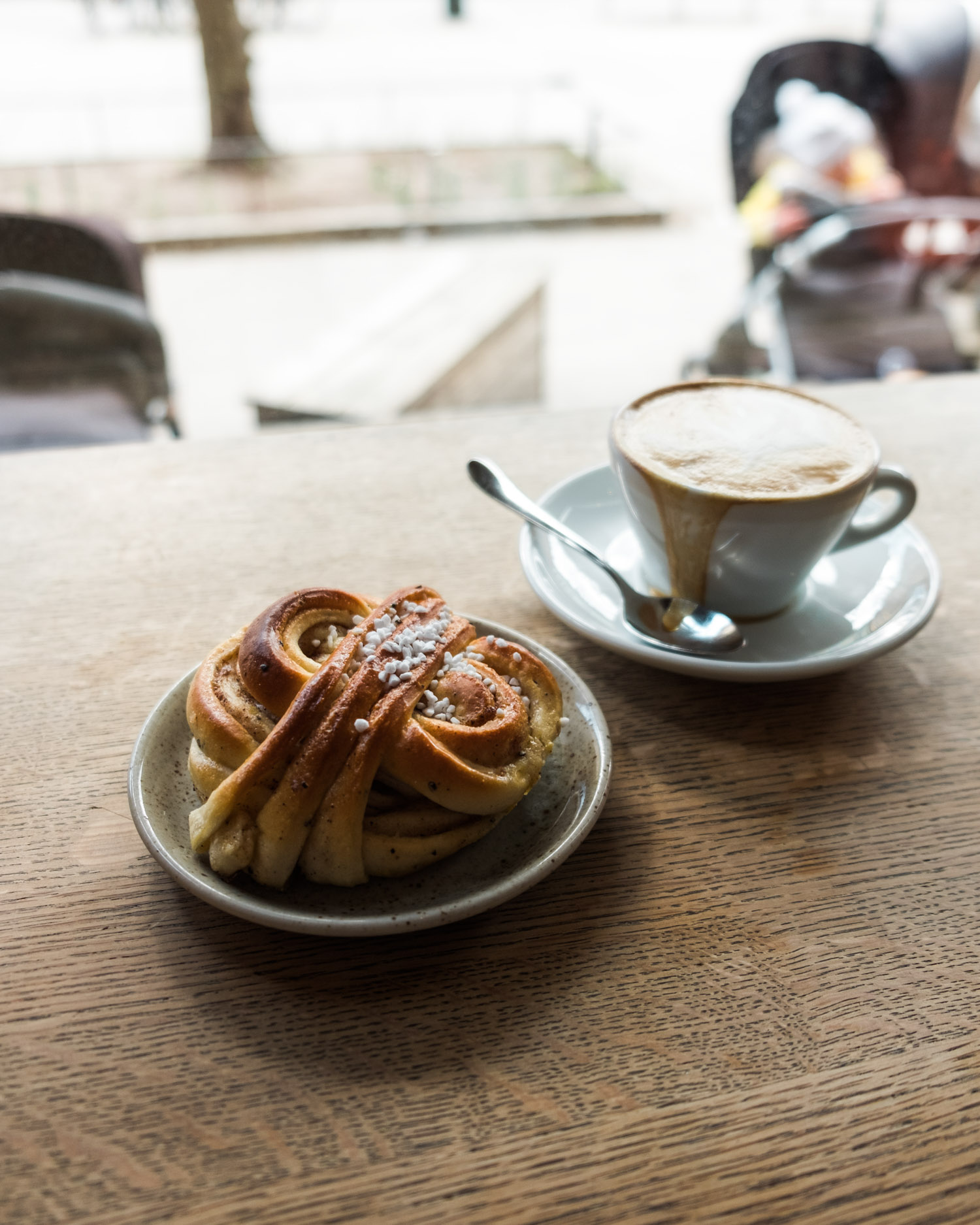 Enjoy a Fika Coffee Break
"Fika," which is both a noun and a verb, is a Swedish tradition that literally translates to a coffee and conversation break during the day.
It's evolved into more of a general practice of taking a break, eating a snack, and enjoying a moment of peace. You can take a fika break when you're in Stockholm at one of the many amazing coffee and pastry shops in the city.
Here are four of the best cafes where you can fika at: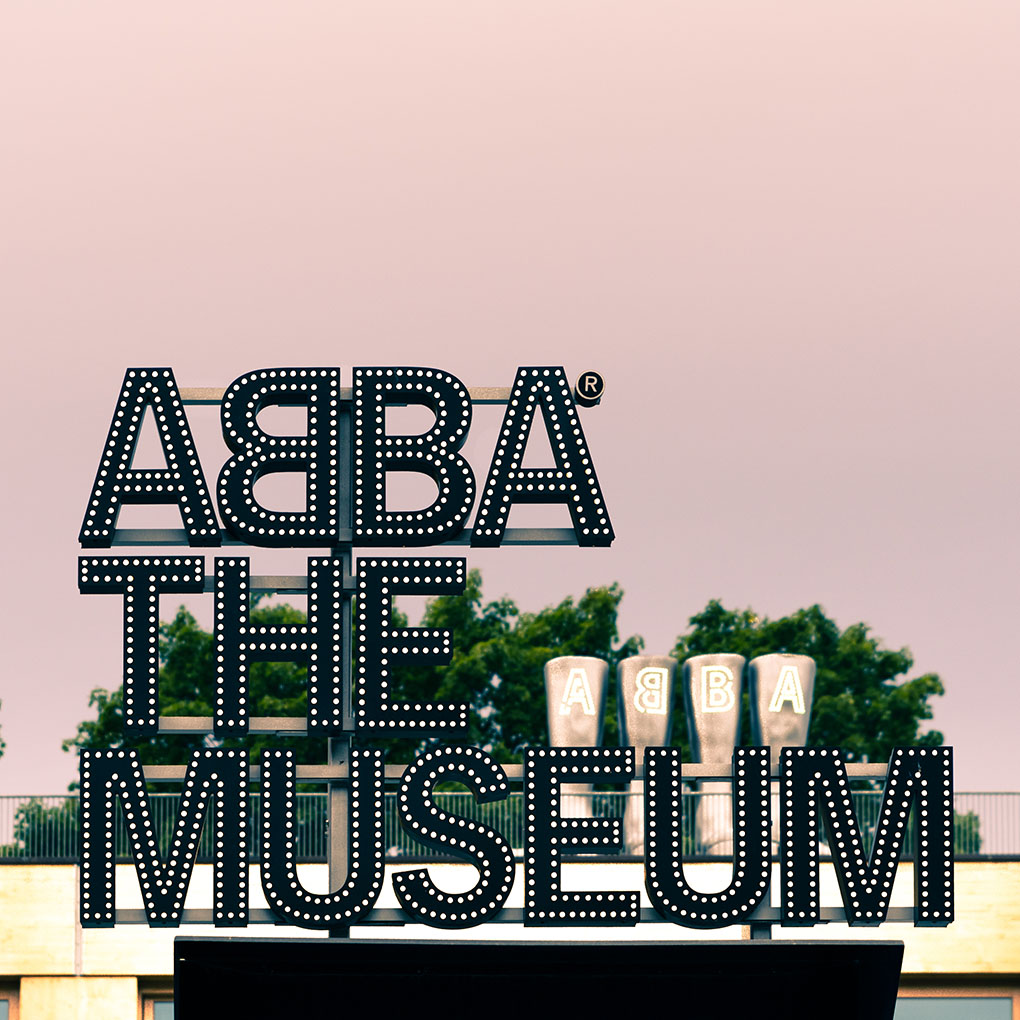 Get Your Groove on at the ABBA Museum
In 1972, singers Agnetha Fältskog, Björn Ulvaeus, Benny Andersson, and Anni-Frid Lyngstad came together to form a pop singing group ABBA. They won Eurovision in 1974 with their song "Waterloo," which was the precursor to a legendary pop career.
When you visit Stockholm, be sure to check out the ABBA Museum. Although it doesn't have any artifacts from ABBA's history, it has some really cool exhibits that are sure to impress even the most casual fans of the band.
One of the most unique is Benny's Piano, a self-playing piano that is linked to a piano that Benny Andersson has in his home and "plays" when he is actually playing.

Bonus: Gröna Lund
For a thrill, head to the historic amusement park known as Gröna Lund. Located in Djurgården, this attraction first opened in 1883 but has kept up with the recent trends in theme park rides to offer a unique historic and adrenaline-filled experience.
One of the most exciting rides, Insane, has riders upside down for over half the ride. Jetline is also a popular option and known throughout the world for its curved hill lift, which is an unusual feature for a roller coaster to have.
Gröna Lund is also home to a concert series — artists such as Paul McCartney, Bob Marley, and Sweden's own ABBA are just a few of the iconic acts that have performed here.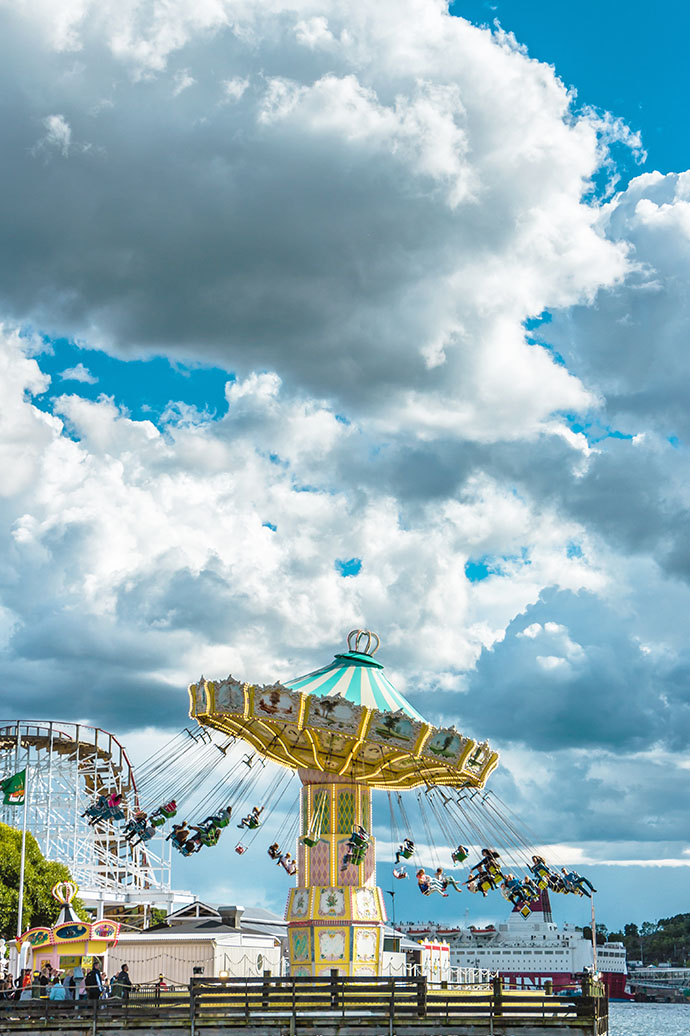 Final Note
All that said…the Vasa Museum is very cool and worth checking out during your trip. Sweden is built on a cherished maritime tradition, and the Vasa Museum is the best place to learn about this and see a real seventeenth-century warship.
If you're planning on checking out the museum as well as other tourist attractions in Stockholm, consider getting the Stockholm Pass, which allows you to visit a long list of museums and sites for a flat fee.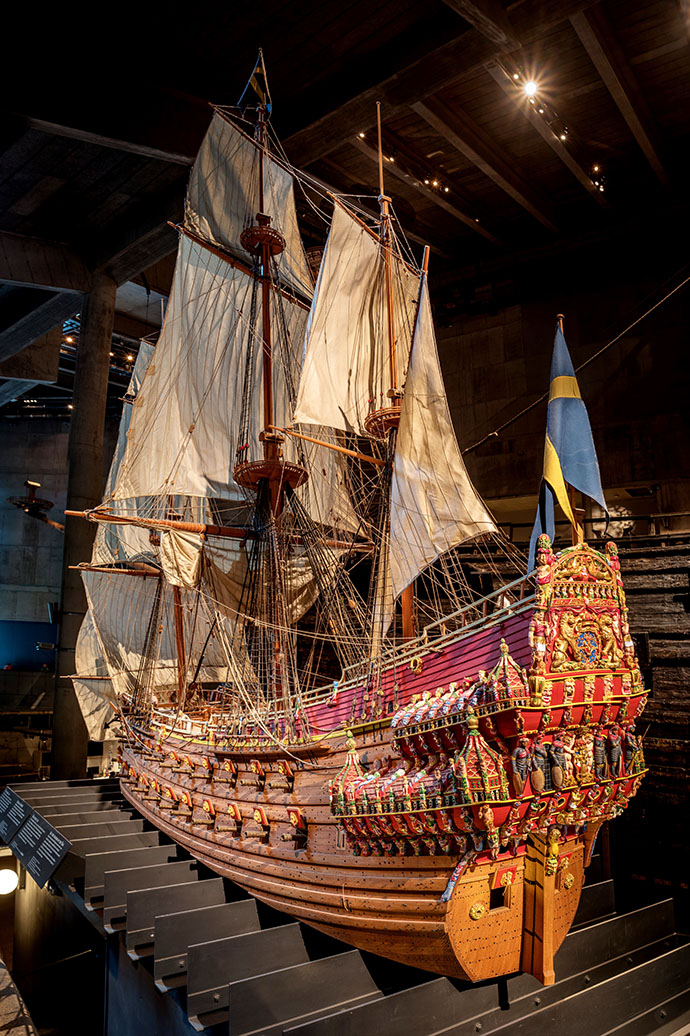 What do you think are some of the top things to do in Stockholm? Let me know in the comments below!
Heading beyond Stockholm's city limits? Check out this ultimate guide to traveling to Sweden to help you prepare!